Meet the Head Chef of Family-Run The Lime Tree Inn in North Yorkshire
We caught up with head chef and owner of The Lime Tree Inn, Rob Mitchell
In the beautiful rural village of Great Ouseburn, you'll find family-run The Lime Tree Inn offering seriously good food in their cosy and relaxed pub. The head chef and owner, Rob Mitchell, was a private chef on some of the most exclusive yachts across the world, we found out more.
How did you become a chef?
I grew up in a hotel in the Highlands of Scotland, so I have been around food and hotels all my life. At the age of 13 I had already decided I wanted to be a chef, so when I finished school I went to catering college. In my final year I won Student of the Year and was offered jobs in three different places, one of which was Skibo Castle. It kickstarted my career and started me on my journey into Michelin-starred kitchens. After a good few years working in restaurants I decided to see the world and went to work in chalets in the Alps and in villas around the Mediterranean. This then led me to cook privately for the rich and famous on multiple yachts, jets and estates around the world, and it was during this time I met my beautiful wife, Heloisa.
Once married we wanted to settle down, spending a year in Spain together before moving to the UK. After a few different adventures we've ended up here, in Great Ouseburn, running The Lime Tree Inn.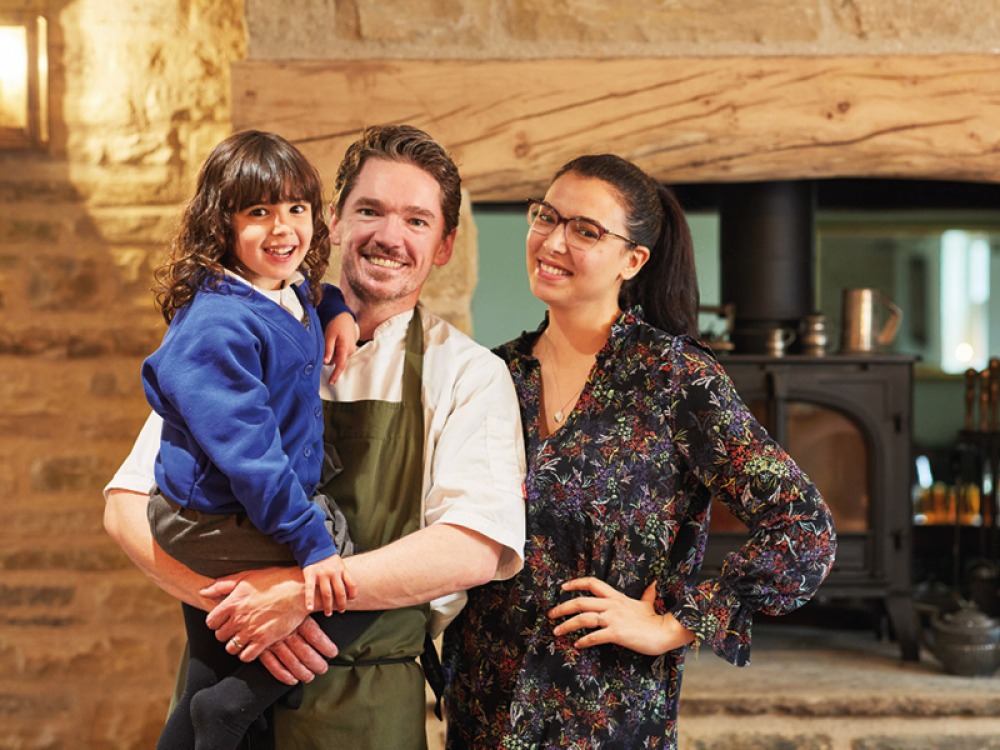 What was the first dish you remember feeling really proud of?
I can remember being very happy with some St Nicolas biscuits and a marble cake I made with my sister on the kitchen table in my dad's hotel. But a pivotal point for me was when I was 19 and had only just moved to London. I was working at a restaurant called Chez Bruce which was a very hard kitchen where new chefs were coming and going all the time, but it was my first properly busy, Michelin-starred kitchen. After a few months, the owner Bruce Poole asked me to show a new chef how to make the risotto dish, he said 'Rob will show you as he makes a great risotto.' That was a moment of great pride for a young chef, and a year later I was made a junior sous, something else I am proud of to this day.
How did you come to open The Lime Tree Inn?
We were looking at options to open our own business after we returned to the UK and at the time I fell into helping others set up new destination pubs. After helping two businesses become very successful I thought it was time we did it for ourselves. We were looking across the country as we were living down in Surrey and I asked my father, who used to have a pub called the Malt Shovel in Brearton, if he could keep an eye out for any good opportunities and it was actually the brewer that used to supply my dad's pub who knew of a guy building a brand new pub in a village called Great Ouseburn. We had a chat, came to look at the site which was only foundations at the time, and decided we wanted to go for it. From then on we were fully involved in the build and it was amazing to be able to choose everything just how we wanted and build from the ground up!
'We have put a lot of time and effort into building our own allotment and polytunnel which is massively important to us'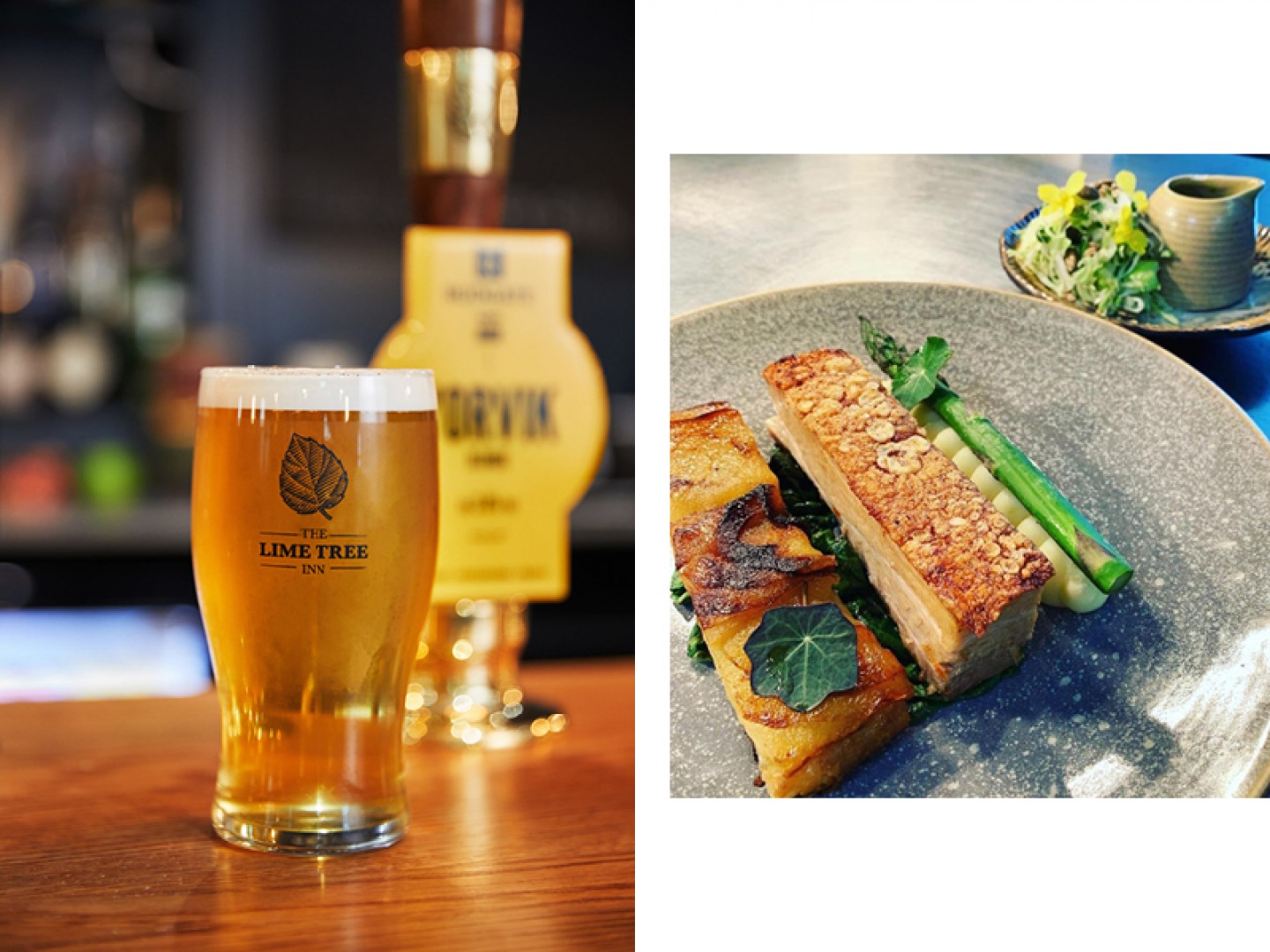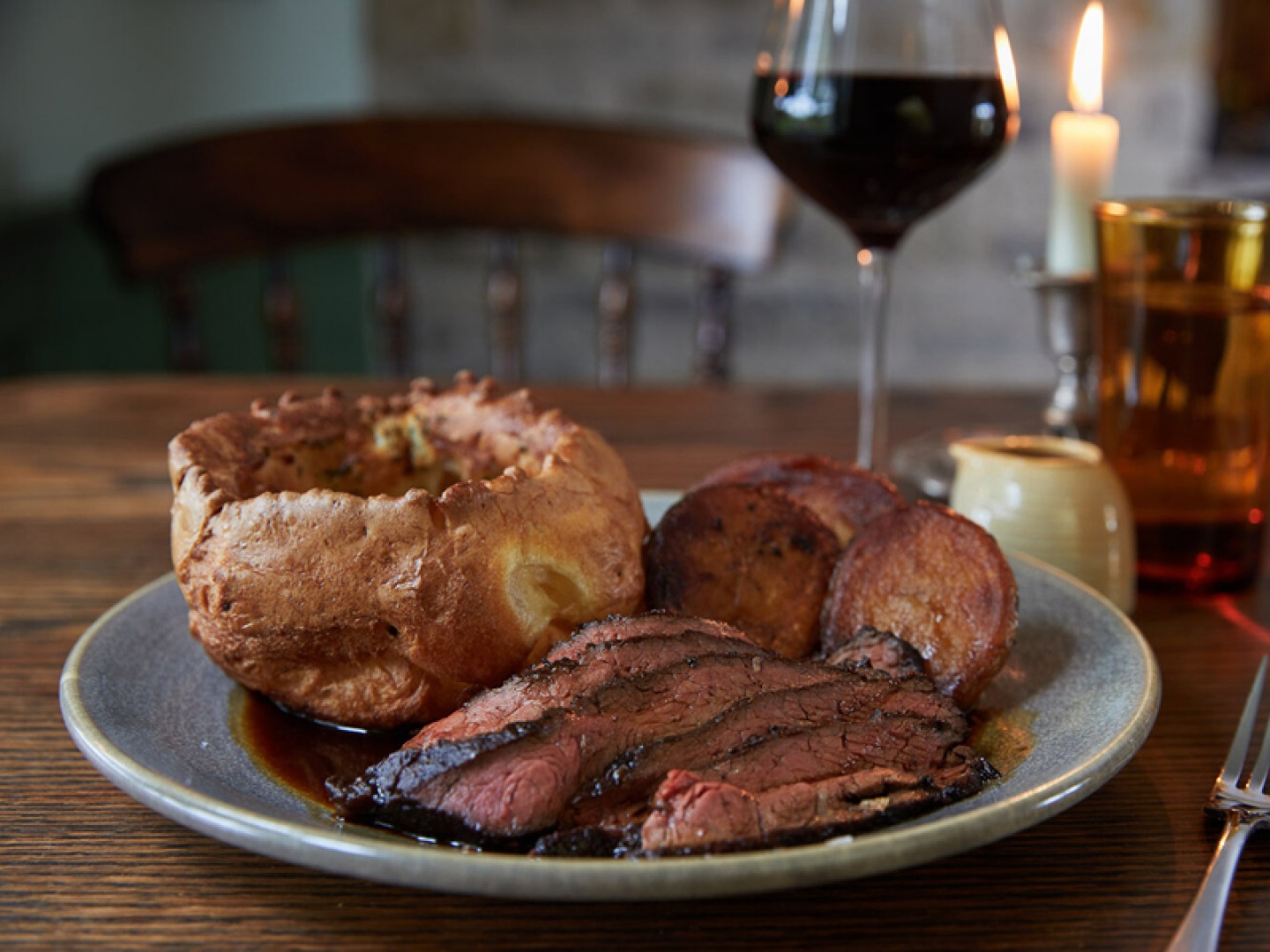 Is the family aspect of the business important to you?
Family is everything to me and the fact that this industry is so time consuming and hard, it's great that this can be something our whole family can be involved in. It's also fantastic that our house is just behind the pub as our daughter Rose can jump between home and The Lime Tree as she wants, and with another little one due mid-December this is even more special.
Tell us about the ingredients you use?
We have put a lot of time and effort into building our own allotment and polytunnel which is massively important to us. We try to grow as much as we can so we can just step around the corner and pick some fresh asparagus, strawberries and purple sprouting broccoli – the list goes on and on. Pairing that with other local producers makes for something that we feel is quite special.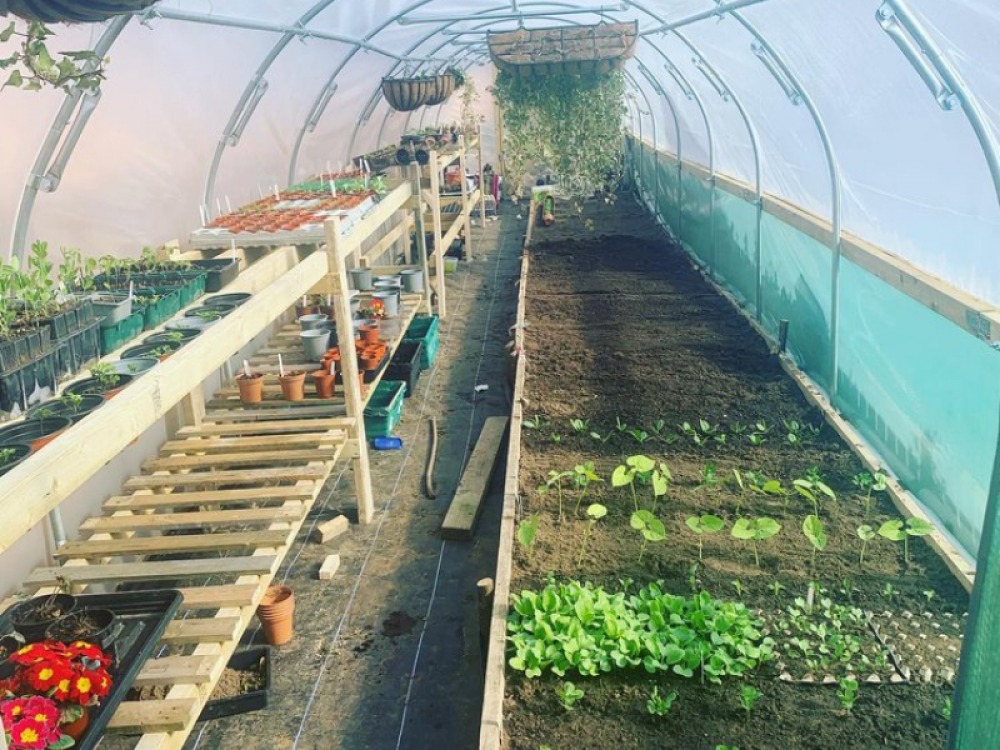 Is sustainability important at The Lime Tree Inn?
We aim for minimal waste, and if we can't turn it into something special in the kitchen, it is generally used to make compost to nourish our soil in the allotment. Everything has a use!
Where do you get inspiration for your dishes from?
My inspiration comes from everywhere really; a bulb of fennel freshly picked from our garden, past memories, a guest's suggestion, or something I see on social media that sparks an idea.
Is there a stand-out dish on the menu?
There are quite a few, but one that sticks out is a venison dish which has had residents returning just to have it again. Our menu is constantly changing with the seasons so dishes do depend on the time of year.
You were recently on Four In A Bed, tell us about your experience.
It was great fun and we met some lovely people. It all came about with a random phone call one day from the production team. They asked if we wanted to be on it and we thought it would be a great experience so we went for it.
Plans for the future?
Keep building on our great reputation and keep making it even more special day by day.
Branton Lane, Great Ouseburn, North Yorkshire YO26 9RS
thelimetreeinn.com