Review: A Ski Trip to Chilly Powder, Au Coin du Feu above Morzine in France
An early season ski trip gives us a chance to discover a real home-from-home at Chilly Powder
Unfortunate flight times mean that we don't arrive at Geneva until 10pm on a Wednesday night, not too long before Christmas. Knowing we're still a way off our destination at this time is enough to put me on edge (I'm more of a morning traveller), but as soon as we step through into the arrivals hall we spot our driver holding up our names. Taking our bags, he leads us through the maze of an airport and within 10 minutes we're on the road.
We're heading for Chilly Powder's Au Coin du Feu, a 16-room, hotel-style catered chalet just above Morzine. It's just an hour and a half from Geneva, even on winding mountain roads, and it's not yet midnight when we pull up outside. We're greeted by manager Nick, who has the good sense to give us a quick tour and then show us straight to our room, promising to go through the rest in the morning. Our room is quirky and cosy, with a large double bed, ensuite bathroom, wooden furniture and access to a balcony which, in the morning, offers views up the snowy cliffs towards Avoriaz.

The next morning, we're raring to go. After exploring the chalet (taking note of our particular interests: the boot room, the bar, and the bubbling hot tub on the snowy terrace), it's time for breakfast. There are fresh breads, pastries, cheese and meats, cereals, homemade granola, fruit and plenty of preserves and little extras. There's also a hot option which changes each day, from baked eggs with feta (delicious) to bacon, beans or crêpes.
As we finish our breakfast we hear that our skis have arrived and hurry out to the garage with our boots to have them fitted. It takes less than five minutes for the helpful guy from Doorstep Skis to adjust the bindings for our boots and weights, at which point we're ready to go. I've never used this service before, but I certainly will in future – it beats queuing up in an overheated, overcrowded hire shop by quite a margin (and they are always, always overheated and overcrowded).

Au Coin du Feu is set above Morzine and below Avoriaz, in the small village of Les Prodains. We're just a five-minute walk (carrying skis) from the Prodains Express, a large cable car which delivers us into the heart of Avoriaz in just four minutes.

Avoriaz is a car-free resort, where skiers, snowboarders and pedestrians rule the streets, and public transport is in the form of hidden walkways, chair lifts, and horse-drawn sleighs. It's a truly unique place, with architecture to match. Purpose built in the 1960s, the buildings here were designed to blend in with the surrounding mountains and cliff faces, with angular roofs, porthole-style windows and shingle-covered facades reminiscent of tree bark.
'Our lift passes cover the whole of the Portes du Soleil ski area, which includes 12 linked resorts stretched across the border between France and Switzerland'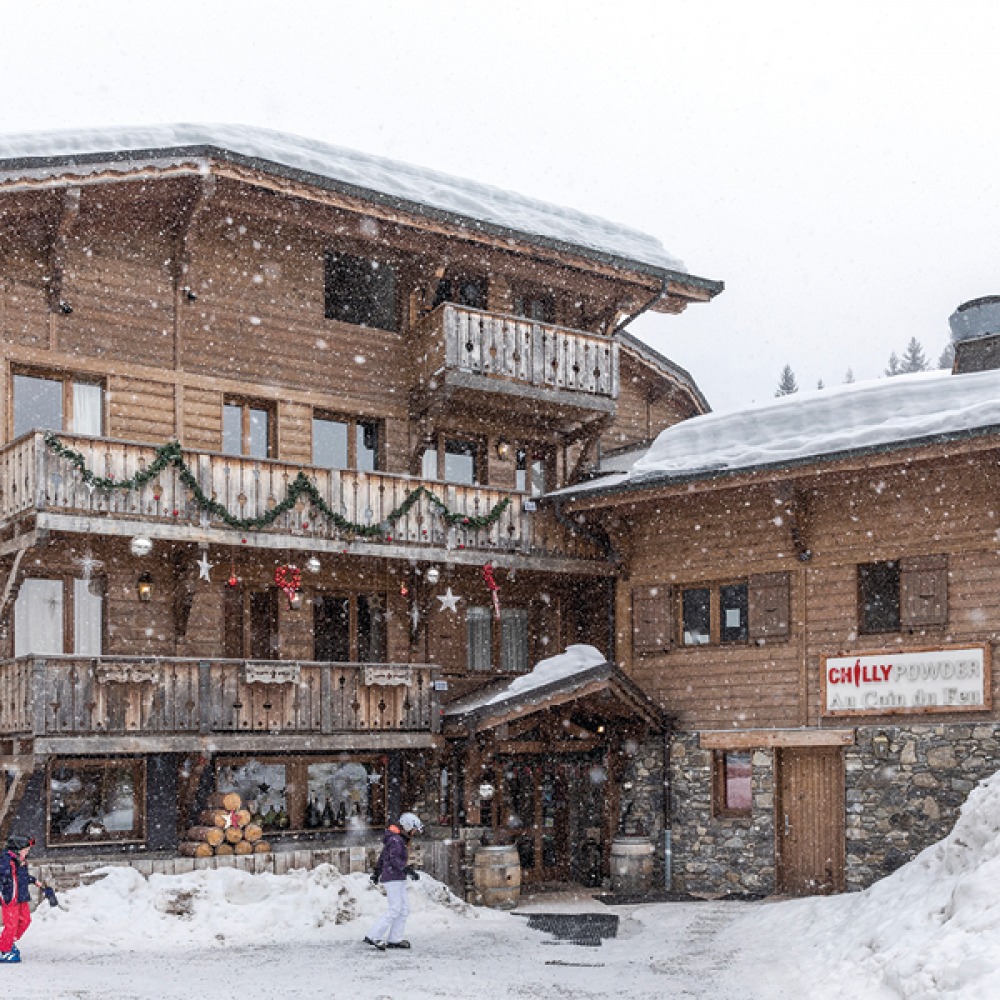 As it's my first ski day of the season, I've booked a private lesson in order to get myself back up to scratch. No matter how many ski holidays I take, I find a refresher does me nothing but good, and my instructor, Ian from Avoriaz Alpine Ski School (which is based on the main Avoriaz plateau), grasps what I want straight away. For the first few runs we concentrate on basic position, then move on to weight, balance and guiding the skis, and by the end of my two-hour slot he's got me back to working on my carving turns, improving hugely on where I left off last year. Ian's style of teaching suits me perfectly – by concentrating on the basics rather than complex techniques, the rest seems to follow. When one suggestion doesn't work for me, he immediately suggests another which does, without baffling me too much with complex jargon either.

In the afternoon, my partner and I go exploring. Our lift passes cover the whole of the Portes du Soleil ski area, which includes 12 linked resorts stretched across the border between France and Switzerland, with more than 200 lifts, more than 300 pistes, 30 fun zones and more than 600km of skiing. Basically, there's no shortage of runs to discover. Even so early in the season (it's only mid-December) most runs are open and there's more than enough snow to keep things going (and looking pretty).

By mid-afternoon, we're skied out for the day, and keen to experience some of Avoriaz's famous après-ski. There are plenty of options, from small piste-side bars with heated terraces to larger restaurants and umbrella bars, as well as an outpost of the Alps' most famous après spot, La Folie Douce, complete with singers who perform live on the roof above the terrace, even when it's snowing (which it is).
At this point we really do need to get back for dinner, so we ski back through the village down to the Prodains Express – the lift runs until late, so it would be easy to head up to Avoriaz for dinner without worrying about getting stuck. Back at Chilly Powder, we drop our skis in the garage and stow our boots in the warm boot room before heading upstairs to change for dinner (nothing formal required, thank goodness).
Each night, our five-course dinner begins with canapés served in the dining room, living space and adjacent bar – delicious small bites on toast or more-ish morsels on skewers. This is a large but cosy space, with long wooden tables, squishy sofas by a central fireplace and eclectic decor hanging from the wooden beams. At 8pm a gong alerts us to the fact that it's time to take our seats, and we pile onto a long table with our fellow guests, family style. On some nights we are joined by the chalet owners (who live next door) as well as their university-age daughter, and it really does feel like a family affair.

Starters range from hearty soups (including a fabulous chowder) to lightly-smoked salmon, while the main courses are always served with plenty of sides, from dishes of steamed vegetables and roasted potatoes to baskets of fresh bread. My personal favourite dish of the week is a delicately-cooked salmon fillet, while my partner struggles to choose between the moist belly pork and a rich, tender lamb shank. Food is a big draw here, and the cooking is accomplished, with clever flavours and combinations, without being overly formal or fussy. In other words, it's just what you need after a day of exertion on the slopes (or an afternoon dancing at La Folie Douce).

All of this is accompanied by paired wines each night (one red and one white), and rarely do we manage to get to the bottom of our glasses before some helpful sort has topped them up again. Dessert is always delicious (my partner's highlight is a fabulous panna cotta), but for me, it's all about the cheeseboard, an extensive help-yourself affair which changes each night.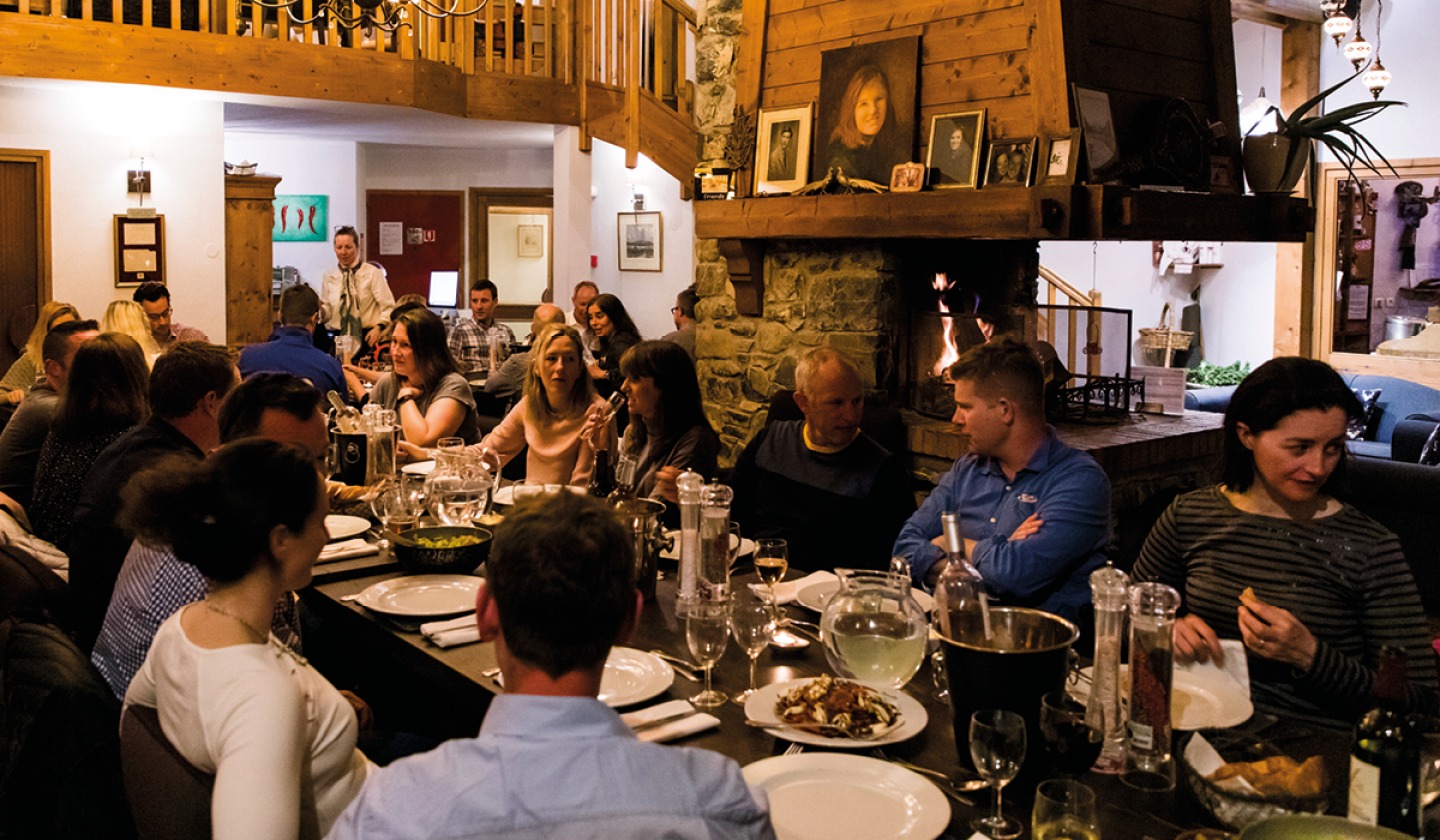 'Chilly Powder soon feels like a home-from-home, but with better food and wine (and a piste on the doorstep)'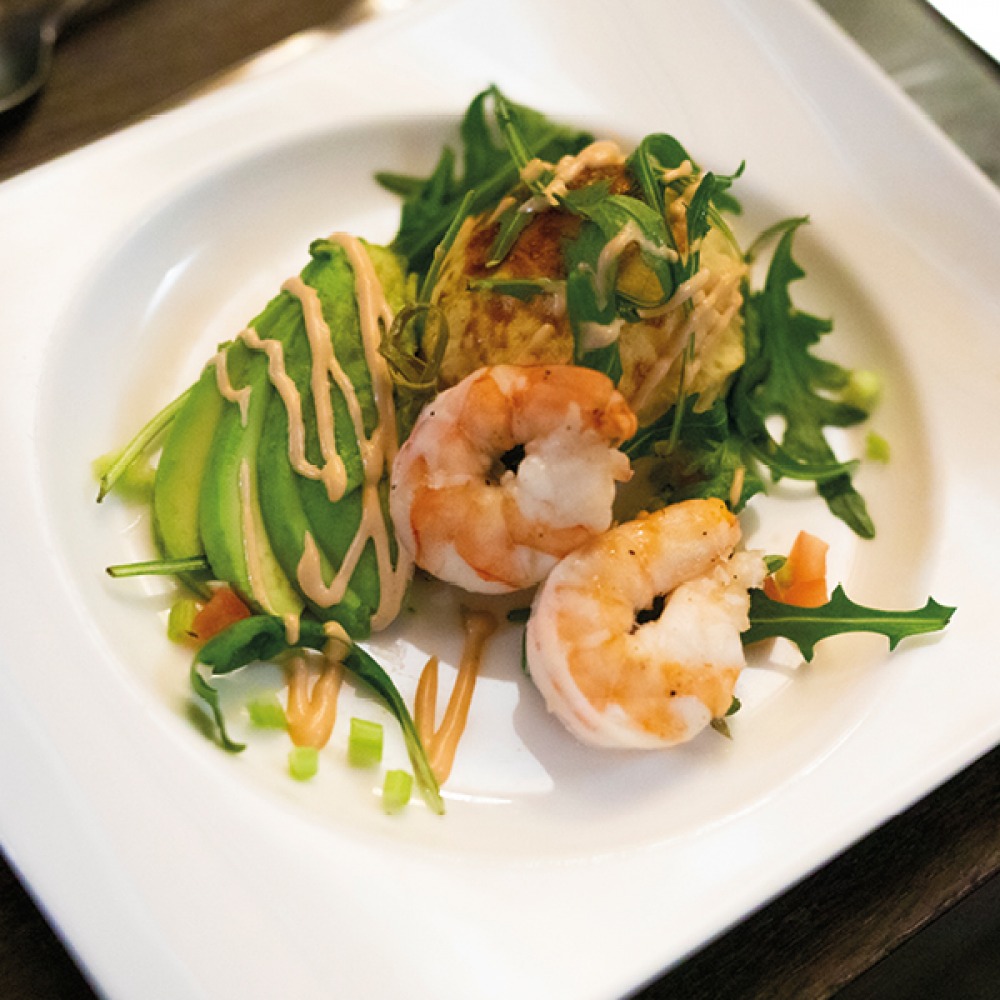 Dinner is strictly adults-only, but many of our fellow guests are travelling with children, and as we chat it becomes clear that they have good reason for choosing Chilly Powder. Several of the rooms here are family rooms (including our own, which has a cute wooden cabin-style bunk bed mounted on one wall), and the chalet offers hugely flexible childcare, including an all-day option which includes ski school in the morning, and activities such as crafts, movies, ice skating or trips into Morzine for hot chocolate in the afternoon. There's a large kids club upstairs, and an early dinner is served to allow children to dine separately. All this means that although there are plenty of children staying at the same time as us, we only really see them at breakfast time, and it still feels like a grown-up space (albeit an extremely homely, child-friendly one).

This vein of open-house hospitality runs through everything at Chilly Powder. By day two the staff are greeting us by name whenever we pop down to the bar to help ourselves to a coffee (or for an Aperol Spritz before dinner), and any time we need to check anything we know there'll be a friendly face in the dining room to help us out. Sitting with our fellow guests for dinner each night means we get to know each other quickly, and it soon feels like a home-from-home, but with better food and wine (and a piste on the doorstep). The World Cup final takes place during our stay, and we all pile into Chilly Powder's cosy bar to watch it, some people perched on stools or chairs, some on the floor, and some balanced on the piano.

Long before the end of our stay, we can see why so many of the guests here say they return to Chilly Powder and Au Coin du Feu year after year. I daresay we'll be back ourselves.
Chilly Powder operates all year round, so it's perfect whether you're looking to hit the ski slopes or hop on your mountain bike. There are extensive winter holiday packages on offer for individuals, groups and families, with winter prices starting from €995 per person per week based on two adults sharing a double or twin bedroom, or €2,760 per week for two adults and two children sharing a standard family room. Prices are based on a half-board basis with wine included in evening meals.

Childcare facilities are also available with prices starting at €315 per week and ski school for €295 per week. The chalet also offers self-catered and B&B options in both summer and winter and is available for weddings and events.