Three Grand Tours You Need to Take (Including Fabulous Fjords and an Orient Express Trip)
These are once in a lifetime grand tours across some of the most scenic spots in the world
Whether you want to indulge your Agatha Christie fantasies with a trip that recalls the golden age of train travel, see Norway's fabulous fjords in style, or explore Iceland's geothermal wonders, these are three tours you need to take.
Istanbul to Paris on the Venice Simplon-Orient-Express
This luxurious five-night trip will transport you back to the golden age of train travel.
Day one sees you board the train in Istanbul and settle into your luxurious carriage, resplendent in gold and blue. The resident pianist will entertain you on a baby grand as you eat in the restored dining car, and later you can linger in the Bar Car '3674' and meet your fellow passengers before you return to your cabin, which will have been transformed in your absence into a cosy bedroom.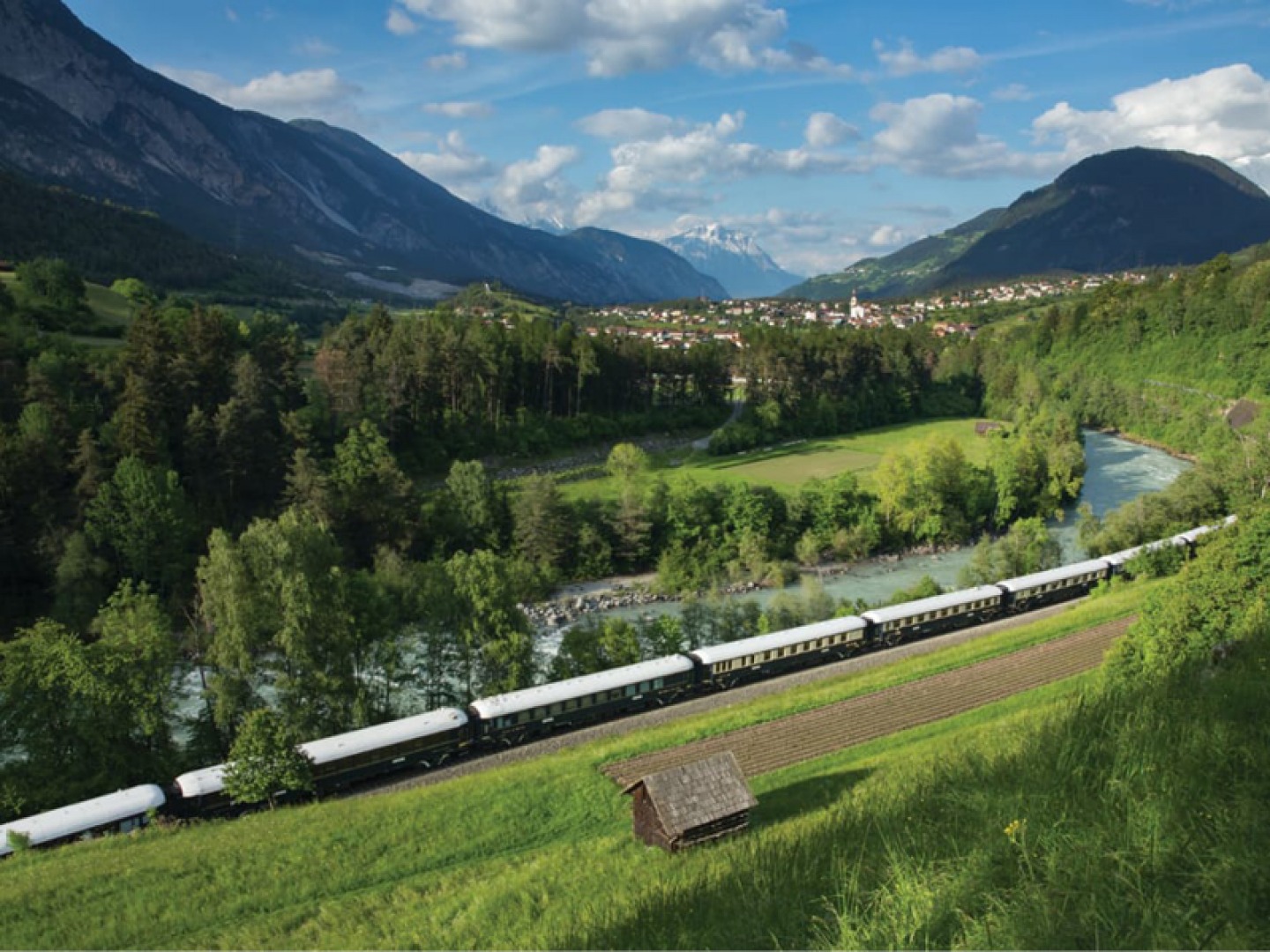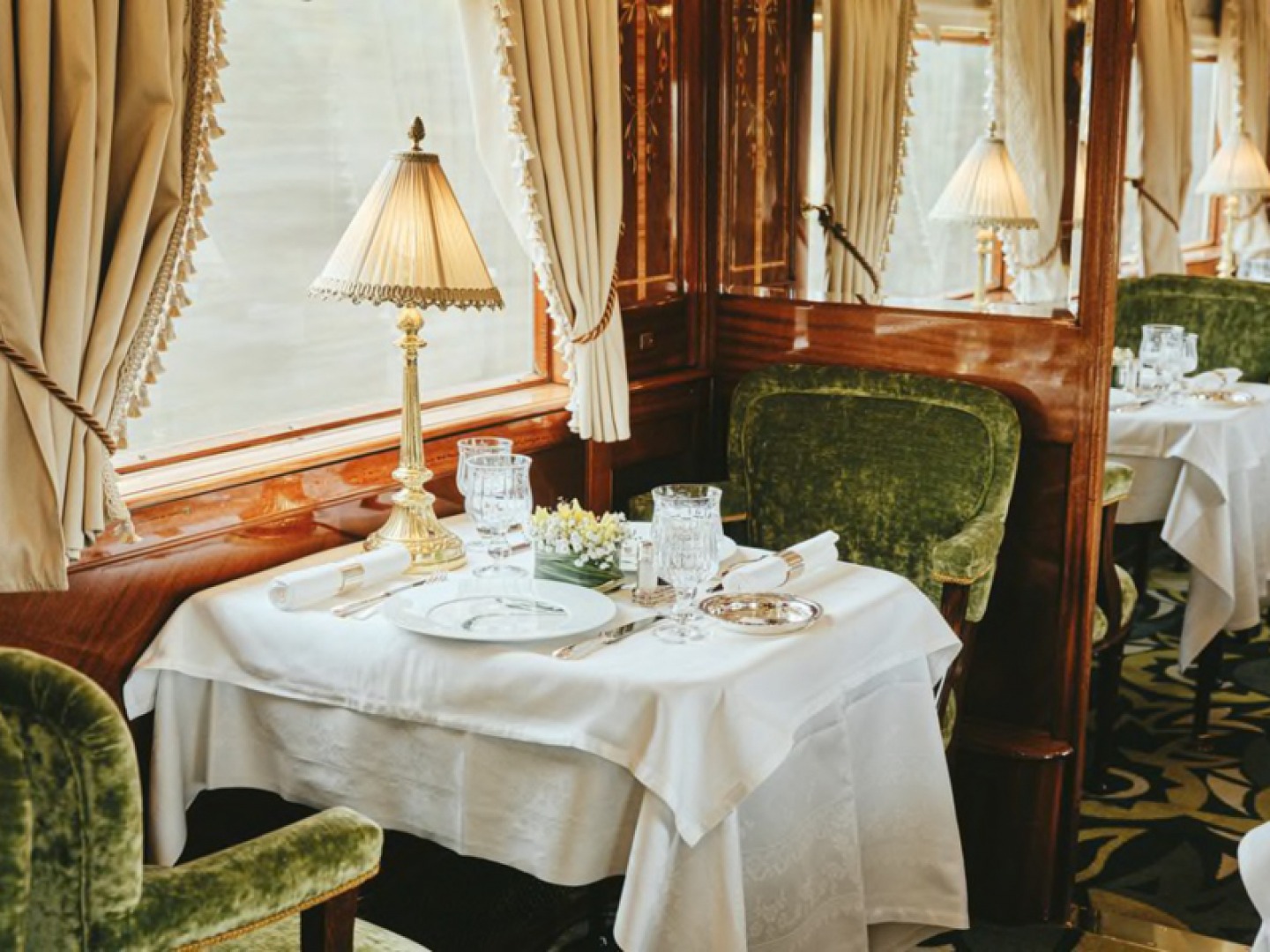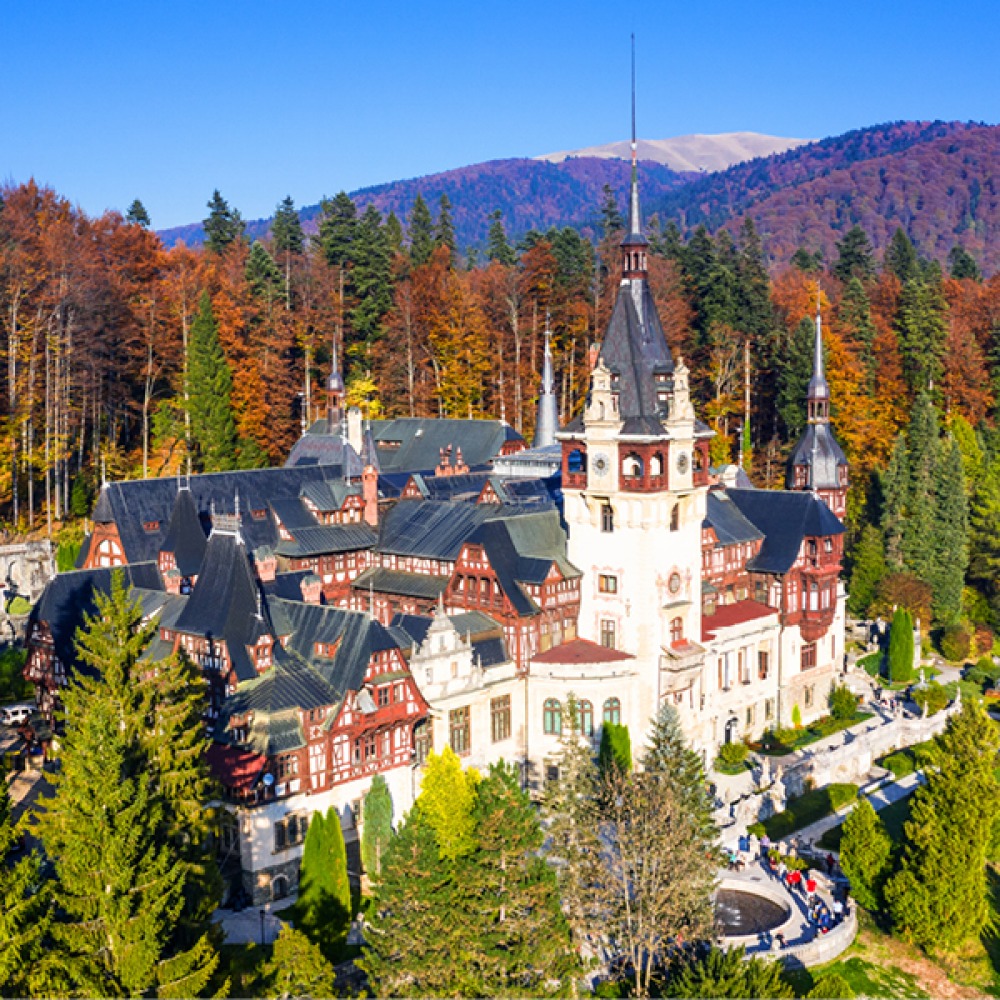 By morning you'll be in Bulgaria, and breakfast will be delivered to your cabin as the train moves into Romania before arriving in Bucharest, where local guides will meet you and see you safely to your private hotel. Rejoining the train for day three, you can brunch in the dining car before a day to trip Peleș Castle, tucked away in the picturesque Carpathian Mountains. This fairytale castle was built as a summer retreat by King Carol of Romania, and the very first Orient Express passengers visited it in 1883 at the King's personal invitation. You may not be on a royal visit this time, but it's still well worth exploring this spectacular Neo-Renaissance building, including The Imperial Suite and The Hall of Honour. Tonight you'll once again dine and spend the night on board the train.
Day four is when you reach Budapest, with a panoramic cruise along the Danube your first port of call. From this vantage point you can really get a feel for the city, soaking up its timeless beauty and seeing some of its most impressive architecture from a unique angle. You'll head to your hotel after lunch, and spend the afternoon exploring before a private dinner where you can sample local specialities (think goulash, stuffed cabbage and pakprikash).
Day five, your final full day of the trip, is spent back on the train as it powers through the Hungarian countryside. A celebratory dinner is a perfect way to round things off – the dress code is formal, with black tie and glamorous evening wear encouraged, so you can indulge all your Agatha Christie-inspired fantasies (without the murder). On the final day, travelling through Switzerland then into France, you can take a morning tour of a celebrated Champagne house before re-boarding the train for a farewell lunch. When you finally arrive at your final destination, Paris is waiting for you to explore…
Cabins from £17,500, belmond.com
Iceland's Spectacular Ring Road by car
Iceland is on many people's must-visit lists, but don't limit yourself to Reykjavik. With one road encircling most of the country, it's easy to explore quirky fishing villages, volcanic landscapes and geothermal springs.
On the day you arrive in Iceland you can pick up your hire car and head straight into Reykjavik, a vibrant little city with a great food scene, chic hotels and a packed cultural calendar.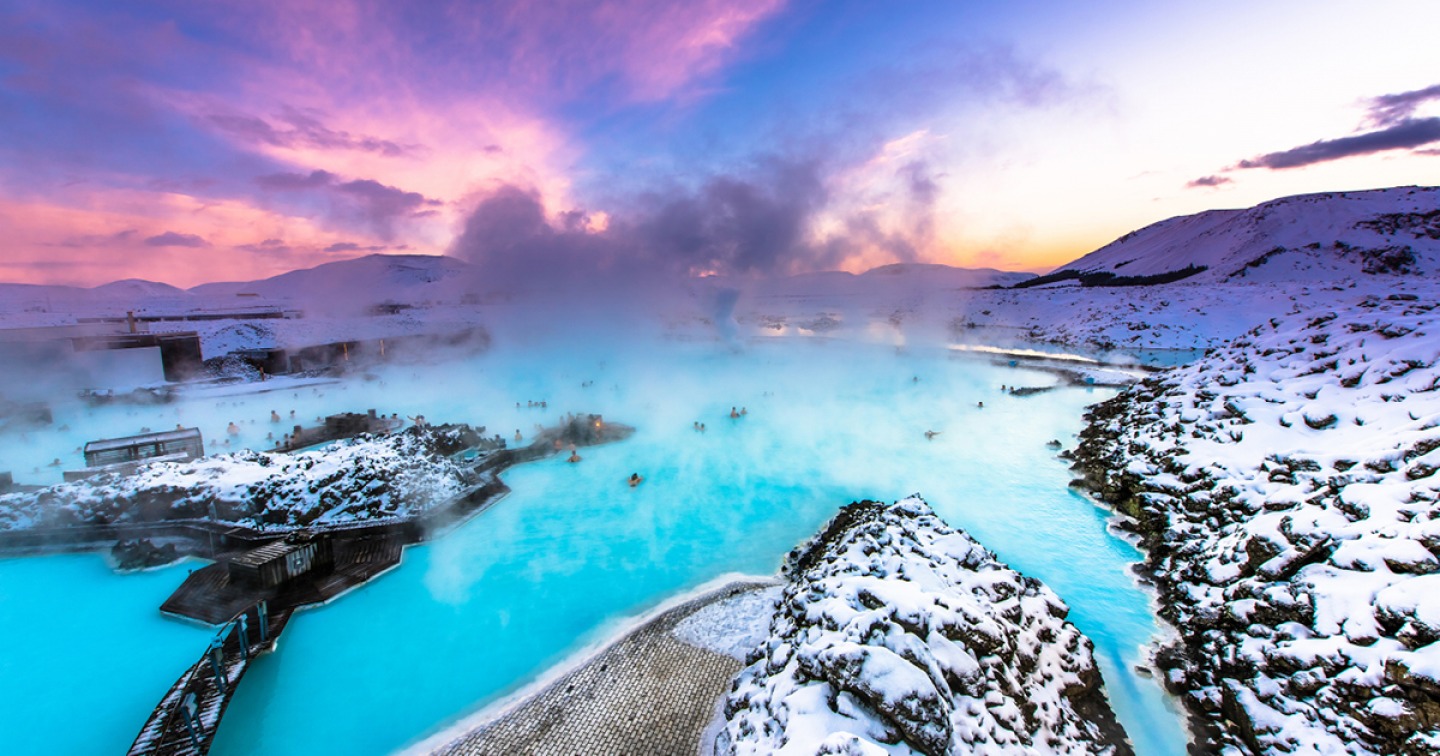 The following day, head to Iceland's Golden Circle. Thanks to Iceland's location on the Mid-Atlantic Rift (the only place the rift is above sea level), this area is home to a plethora of must-see sights, from hot springs to erupting geysers. Just 45km from Reykjavik, explore the Reykjadalur Valley. A four-kilometre hike will take you to the Reykjadalur hot spring thermal river where you can take a dip in the warm waters. The following day, visit Thingvellir National Park and see geological processes playing out in front of your eyes: this is the exact spot where the North American and Eurasian tectonic plates are pulling slowly apart. Thingvellir was the site of Iceland's general assembly from around 930 all the way up to 1798, and is a protected national shrine. At the Geysir Geothermal Area you can see steaming vents and erupting geysers. The main attraction is Strokkur, which erupts spectacularly and reliably approximately every eight minutes, shooting up to 35 metres into the air. The final stop on the Golden Circle is Gullfoss Falls (or Golden Falls), a 32-metre cascade in two steps, where more than 100 cubic metres of water surges down every second.
On day four take the scenic drive to Hof (on the south-east coast), stopping at the village of Vik to see the volcanic Black Sand Beach. It's worth spending two nights in Hof so that you have a full day to explore the nearby Vatnajokull, Europe's largest glacier (you can even take an ice cave tour and walk inside the glacier itself). From Hof, keep heading east to see the Jokulsarlon Glacier Lagoon, where huge chunks of ice break away from the glacier and float across the lagoon before coming to rest on the black sand of the shore, giving it the name of Diamond Beach. Push on from here to spend the night at Eastfjords, and the following day you'll reach Akureyi.
Known as 'the capital of North Iceland', Akureyi is a great base from which to explore Iceland's Diamond Circle. A few nights here and you'll be able to pack in visits to the Goðafoss waterfall, the horseshoe-shaped canyon at Ásbyrgi and the town of Húsavík, from which you can take a whale-watching tour in Skjálfandi Bay.
You're on the home stretch now, and a stopover in the tiny village of Reykholt will give you the chance to explore Iceland's largest lava cave (Víðgelmir) before you head back to Reykjavik. The iconic Blue Lagoon isn't far from the international airport (Keflavik), so you should be able to fit in a relaxing dip in the healing waters of the lagoon before you return your hire car and catch your flight.
Trailfinders can create this type of itinerary from approx £1,535 per person.
Norwegian Fjords Cruise on the Celebrity Apex
If you harbour a dream of seeing the snow-capped peaks and deep, blue-green waters of the Norwegian fjords, you might as well do it in style.
Setting sail from Amsterdam in the evening, you'll then have a full day to spend on board the Celebrity Apex, exploring the design-led ship and all it has to offer. With various restaurants, plus shopping, a theatre, fitness centre, pool, roof garden and various bars to choose from, there's plenty to keep you busy. After a busy day relaxing by the pool or indulging in luxurious treatments in the spa, a cocktail in The Sunset Bar will set you up for dinner (our pick is the Cyprus Restaurant, which serves simple Mediterranean and seafood dishes).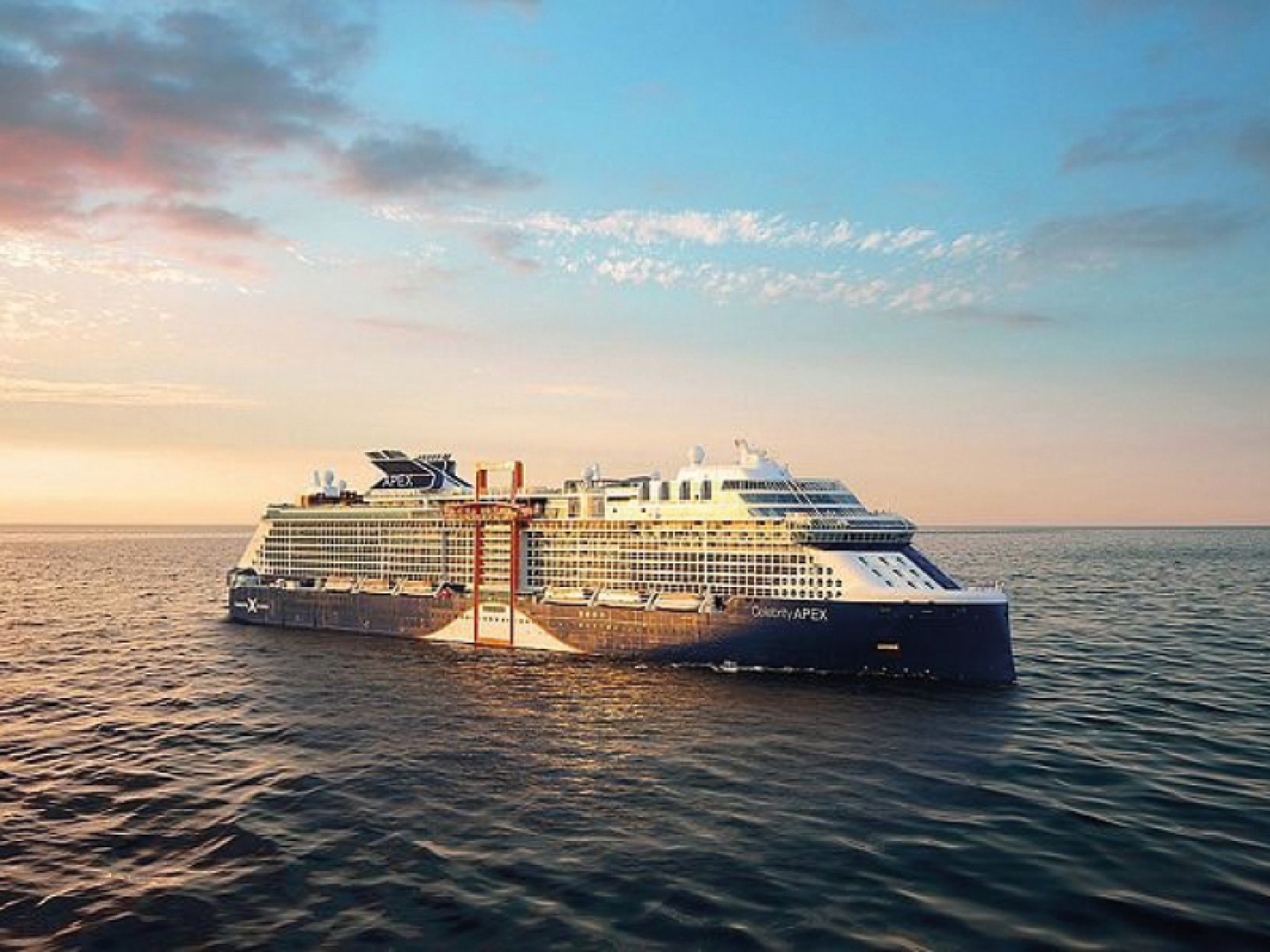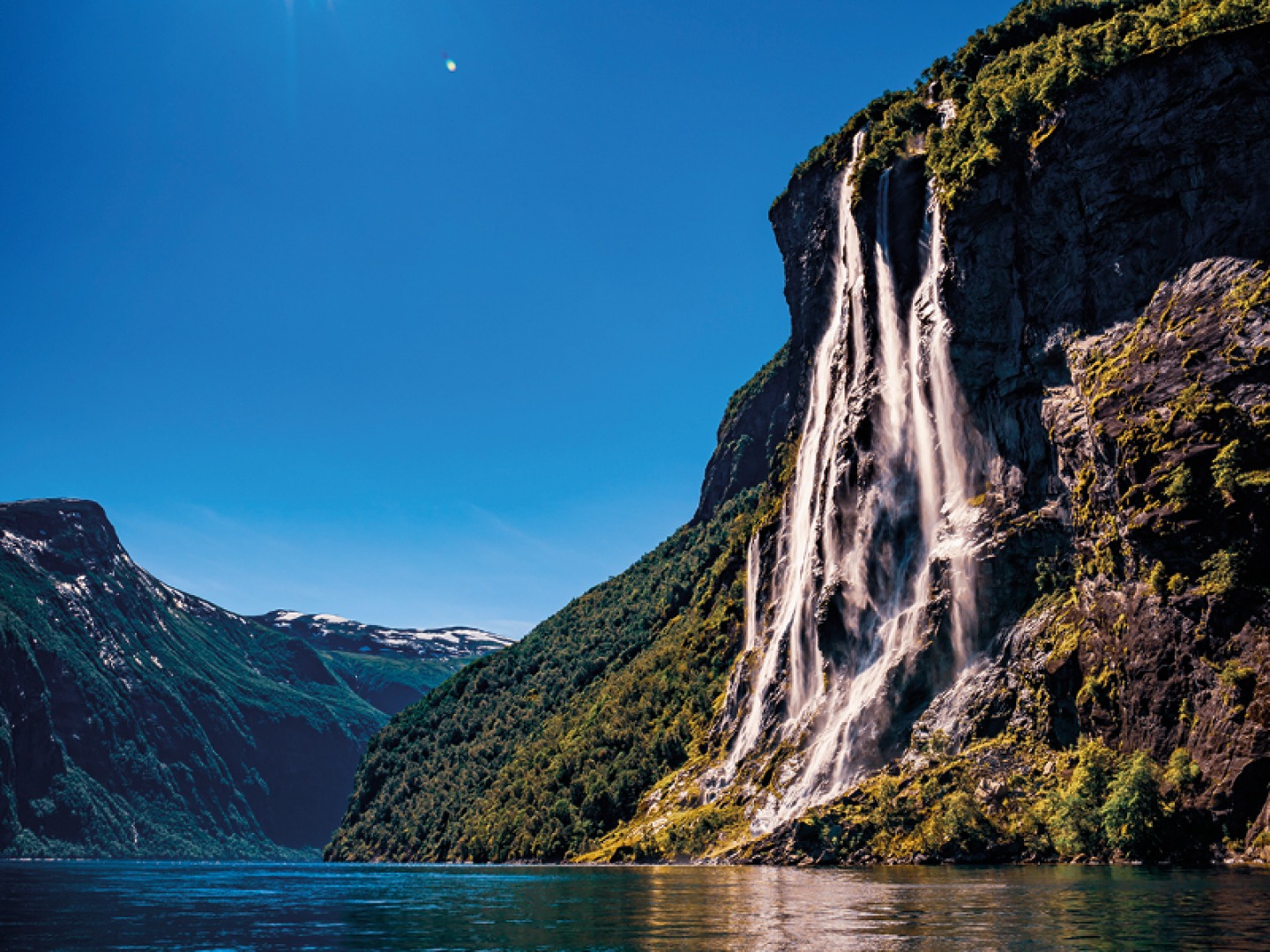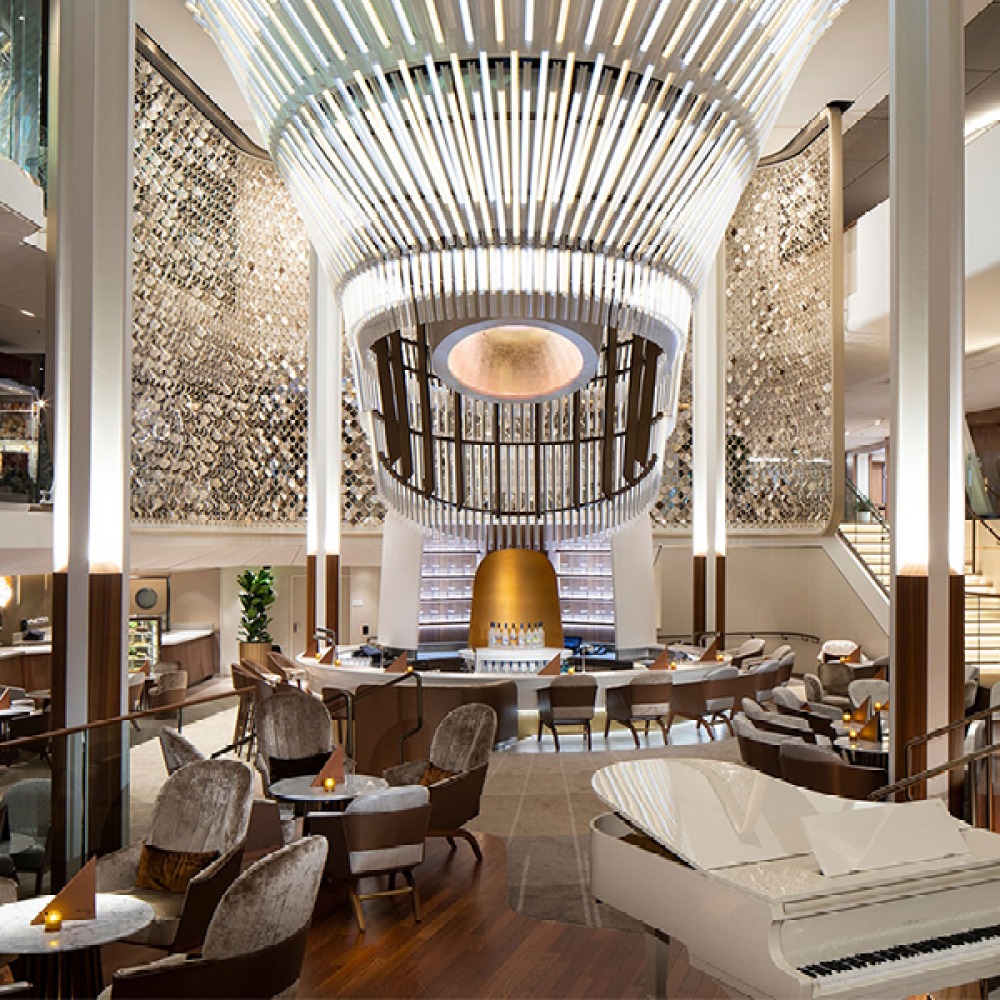 Accommodation options include everything from stylish Staterooms (choose inside or outside, ocean view or veranda), to the luxurious Iconic Suite, which offers panoramic views from atop the captain's bridge. These are the largest options in the entire fleet, with more than 2,500 square feet of indoor and outside space, and every luxury touch you could imagine.
The following day the ship docks at Haugesund, where the rugged landscape makes it easy to imagine the area as the home of Viking chieftains, but the modern city is now a cultural highlight of Norway, home to film and jazz festivals and a rich cultural scene. Day four sees a visit to Flam, where you can ride the Flam Railway (the world's steepest train ride, which takes you 2,800 feet up into the wilds). Taking the railway up and hiking back down would be our advice (even if downhill is hard on the knees). If you're feeling more adventurous, there are also opportunities to kayak through the waters of the Aurlandsfjord, where sheep and goats graze at the water's edge – make sure you try the famous local brown goats' cheese while you're here.
On day five you'll enter the Geirangerfjord. Remote even by Norwegian standards, and ringed by snow-capped mountains, sheers walls and cascading waterfalls, it feels like a different world. This is a UNCESO World Heritage landmark, with good reason, and the village itself (at the head of the fjord) is simply charming. It's home to the Norwegian Fjord Centre where you can learn about the geological processes which created the fjords, find out more about the area's biological diversity and discover sustainable local products. From the ship, don't miss your chance to see the Seven Sisters waterfalls, which fall hundreds of metres into the fjord below in seven separate steams (they're particularly impressive when the snow is melting between May and July).
The former Viking stronghold of Bergen (which you'll visit on day six) is known as 'the heart of the fjords'. Explore the winding cobbled alleys and artisan workshops around the UNESCO-listed Bryggen Wharf, or visit the Fish Market to sample local favourites like fish soup, cured salmon and herring. From the city centre, hop on the Fløibanen funicular for a six-minute ride, at the top of which you'll find amazing views, mountain walks and even a brilliant bakery where you can pick up pastries, ice cream and hot and cold drinks. If you're travelling as a family, there's a playground, obstacle course and even a 'Troll Forest' to explore up here too.
After a final day at sea, you'll arrive back in Amsterdam before breakfast on day eight – so you've got plenty of time to explore the history and heritage of this beautiful city before heading home.
From £1,328 per person departing 7th May 2023, Dawson & Sanderson holidayco.co.uk