Three Fabulous Winter Holidays to Book Now
Seeking sunshine this winter?
It's the time of year when we all start wishing for blue skies and some warm sunshine. We've found three very different fabulous winter breaks which guarantee you'll be able to top up your vitamin D – and your tan.
Fuerteventura
Often referred to as the Wild Canary, Fuerteventura is known for its wide desert-like sandy beaches and often blustery conditions which make it a popular surfing and kite surfing destination. Just four hours by air from the North East it's a great option for an easy-to-reach, mid-winter break with a blast of sunshine.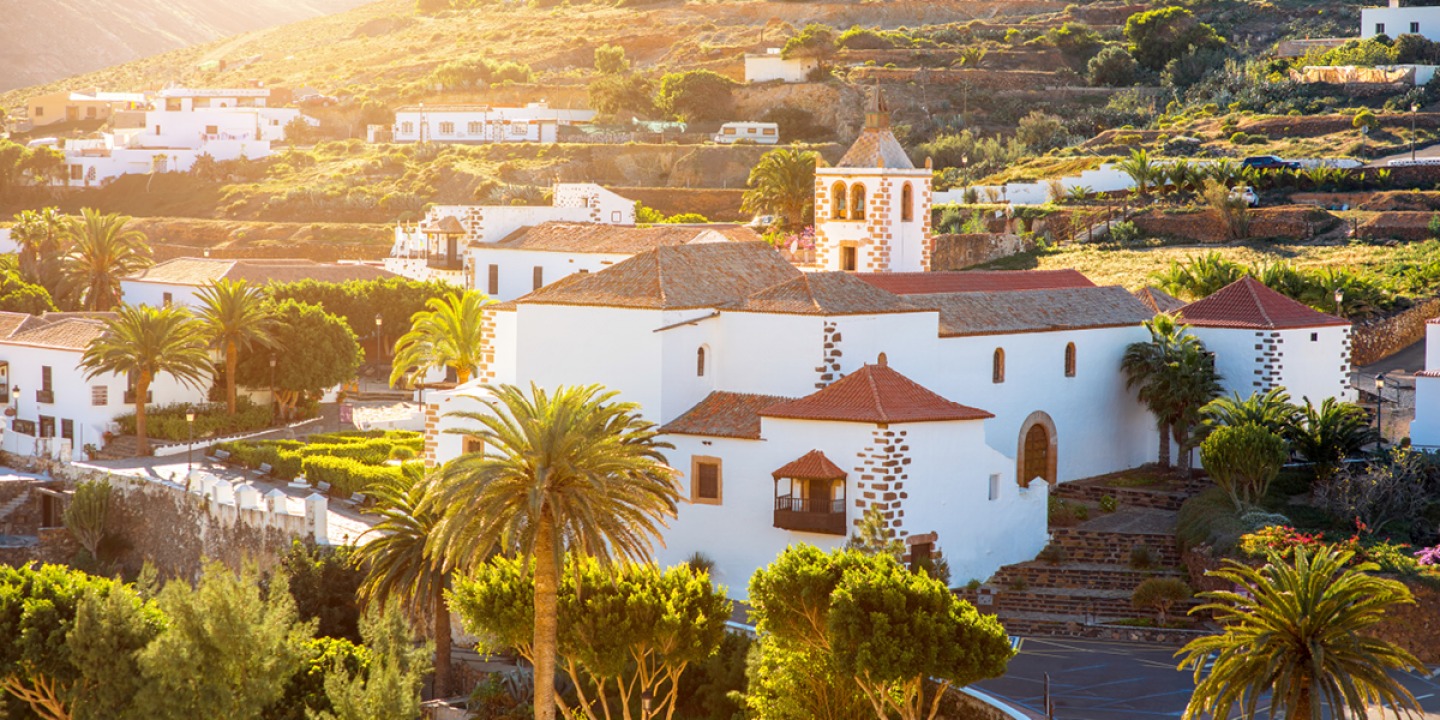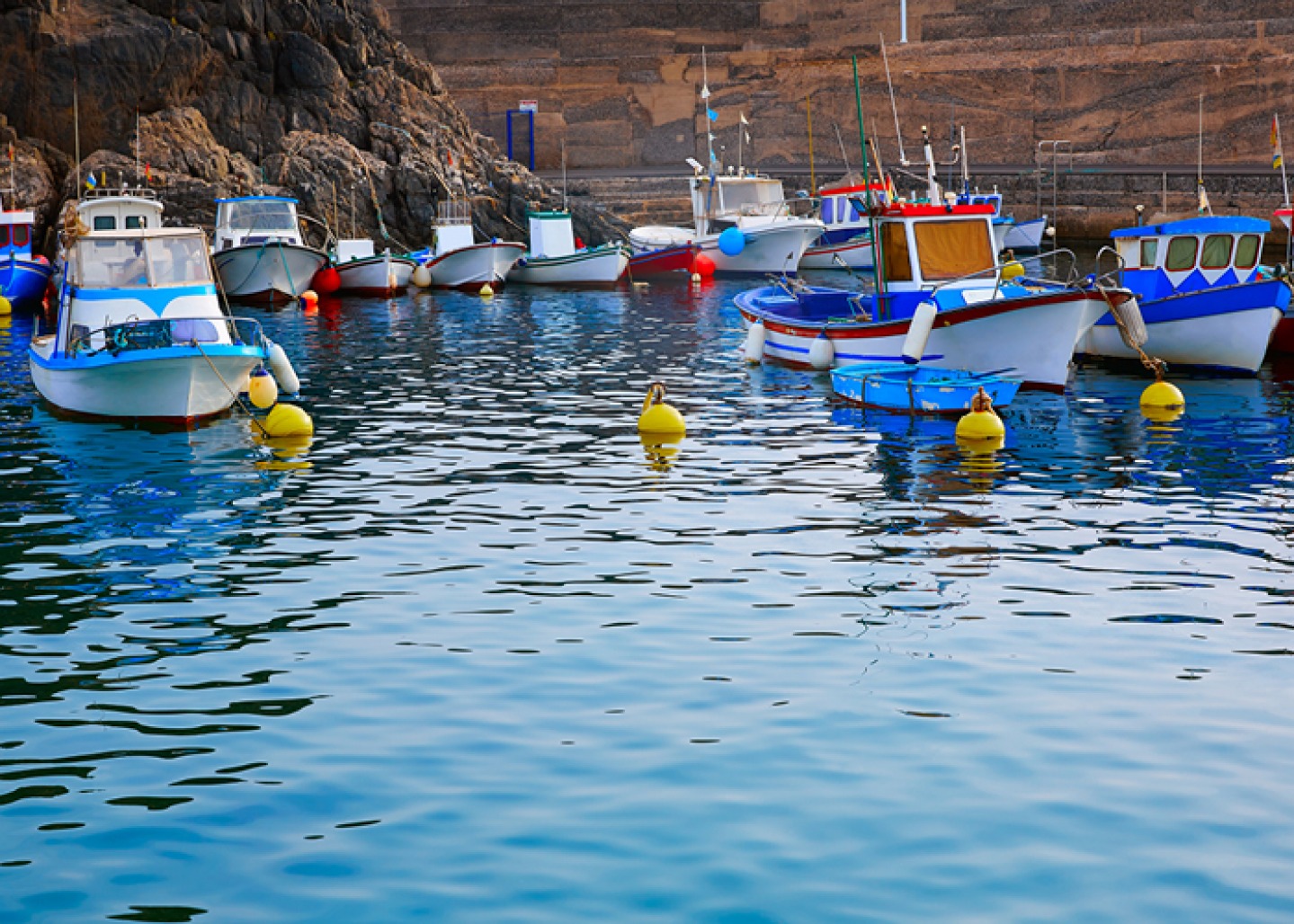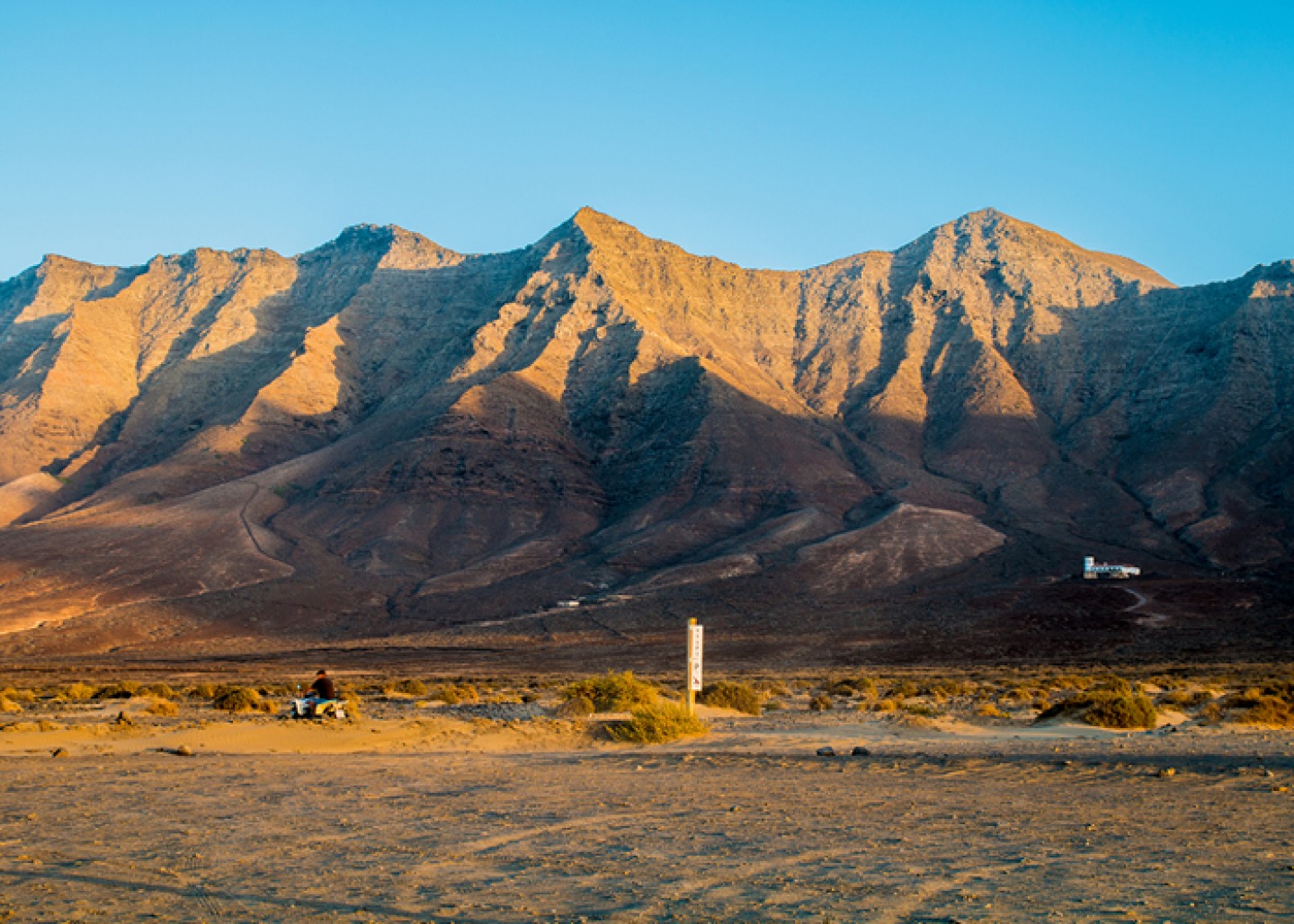 The original Canary Island with a history dating back over 20 million years, Fuerteventura remains the least developed of all the popular islands. Dry and sandy, the weather stays reliably warm over our winter months but be careful where you choose to stay as some parts are more exposed and noticeably windier than others. The driest, sunniest part is to the south at Morro del Jable, which can be two or three degrees warmer than resorts to the north of the island.

The beaches are what everyone comes here for. Unlike the more volcanic Lanzarote, Fuerteventura's beaches are wide, sandy and white in the north, darker (almost black) in the south. But head here when it's cooler and there are plenty of opportunities for activities such as hiking through the rugged island interior, reminiscent of the Wild West with its volcanic ranges rising sharply from dusty trails. Cycling tours are also becoming more popular. Mountain biking excursions will see you working hard up steep hillsides, past mountain goats and through tiny, white-washed villages, all the while being carefully watched by the huge birds of prey soaring on thermals overhead. Surfers should head to the Island's north coast where the Atlantic swell makes for some great and sometimes testing conditions.

Families will love the sheltered lagoons of El Cotillo on the western side, whilst on the north-eastern tip, Flag Beach is famous for its wind-whipped stretches. One of the island's best beaches is Playa Bajo Negro where the Corralejo National Park, a coastal zone with two distinct parts, meets the sea. The resort area of Corralejo is home to the biggest area of dunes in the whole of the Canary Islands and is the island's main tourist destination. White sandy beaches here stretch as far as the eye can see – until you get further south where you'll find the rugged, red and ochre volcanic landscape prevails. Climb the Montana Roja (Red Mountain) volcano for views of neighbouring Lanzarote across the water.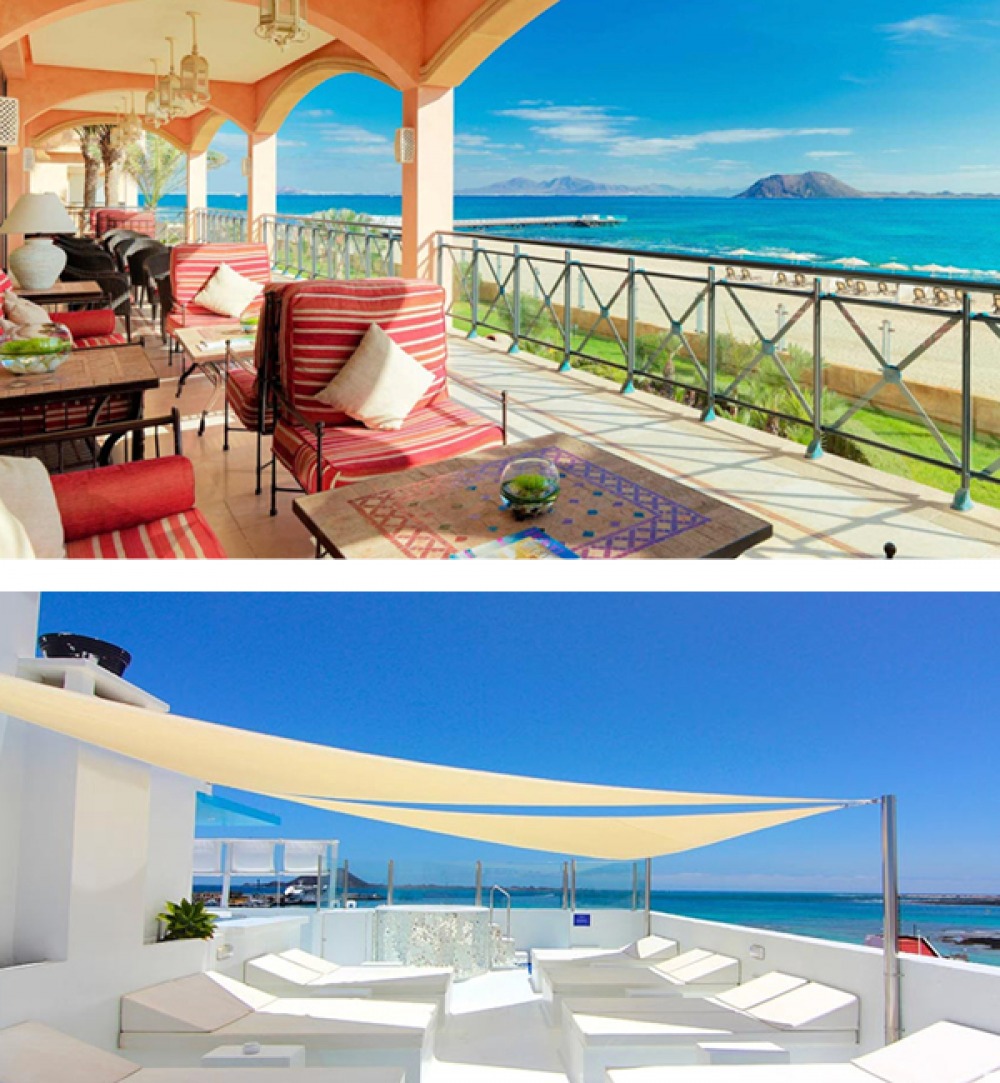 Where to Stay
The Bahia Real Resort & Spa
(adults only) is right on the beach at Corralejo. The five-star hotel has two pools set in lush tropical gardens, seven restaurants, four bars and a good spa. Dine on the terraces with sea views or amongst the gardens, and the island's best beach is just a few sandy steps away. secretsbahiareal.com
The Avanti Boutique Hotel
The Avanti Boutique Hotel is a chic, urban option in the old town with private sundecks overlooking the ocean. With just 15 rooms, its own restaurant and bar, it's a tranquil spot overlooking a quiet sandy beach. advantilifestylehotel.com
Mahoh
If you're looking for something more traditional, Mahoh is a characterful 19th century Canarian house with exposed stone walls and huge antique beds. With mountain views, it's a tranquil spot far away from the busier beach resorts and ideally placed for keen walkers wanting to explore the nearby Malpais de la Arena. mahoh.com
Iberostar Playa Gaviotas
The All Inclusive Iberostar Playa Gaviotas is just 200 metres from Jandia Beach and a 10-minute drive from the village of Morro del Jable. A luxury hotel, all the rooms have private balconies and there are four outdoor pools, two restaurants and a spa here. barcelo.com
Average daily temperature January/February: 22C


Madeira
With its temperate climate, the sub-tropical gem of Madeira is a great year-round holiday spot. Rapidly shaking off its reputation as a destination for retirees, this Portuguese outpost is becoming increasing popular with a younger crowd, with daytime temperatures which rarely drop below 20C and a whole host of hip new hotels and bars opening.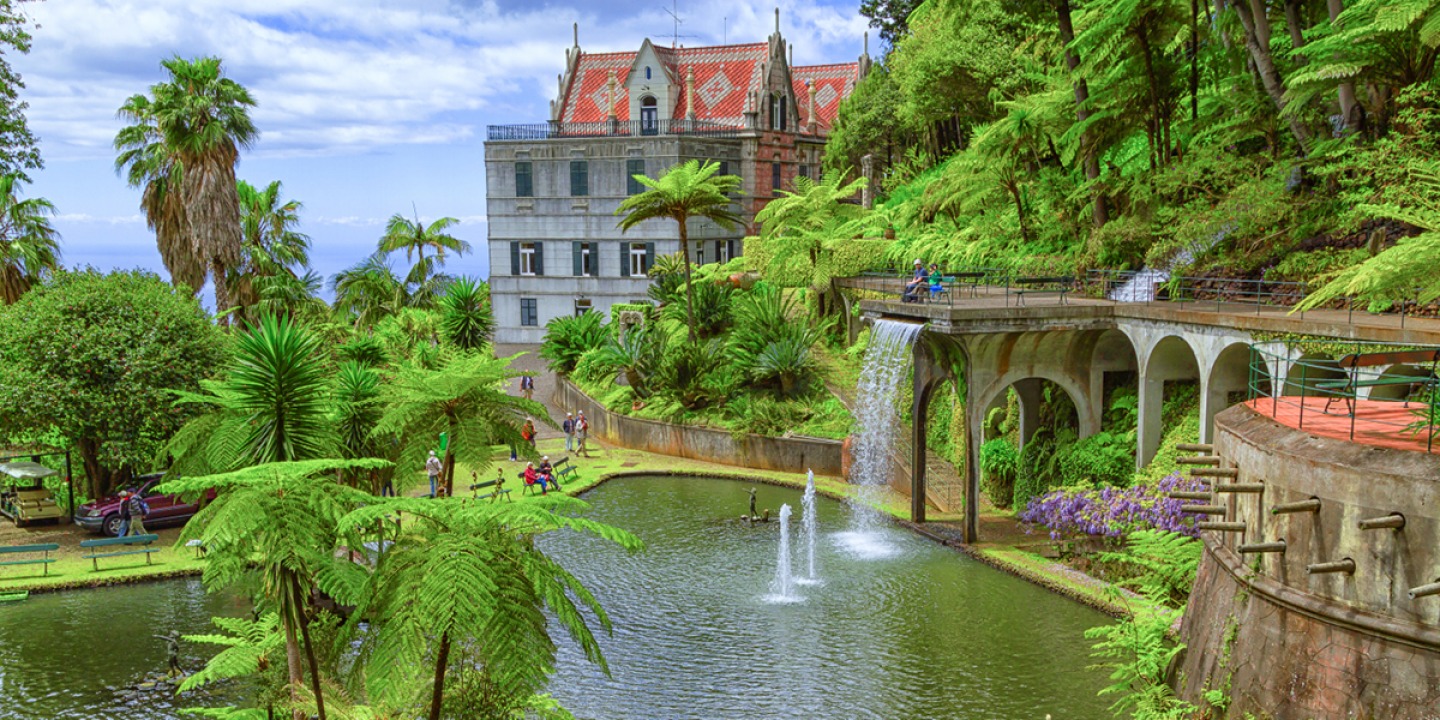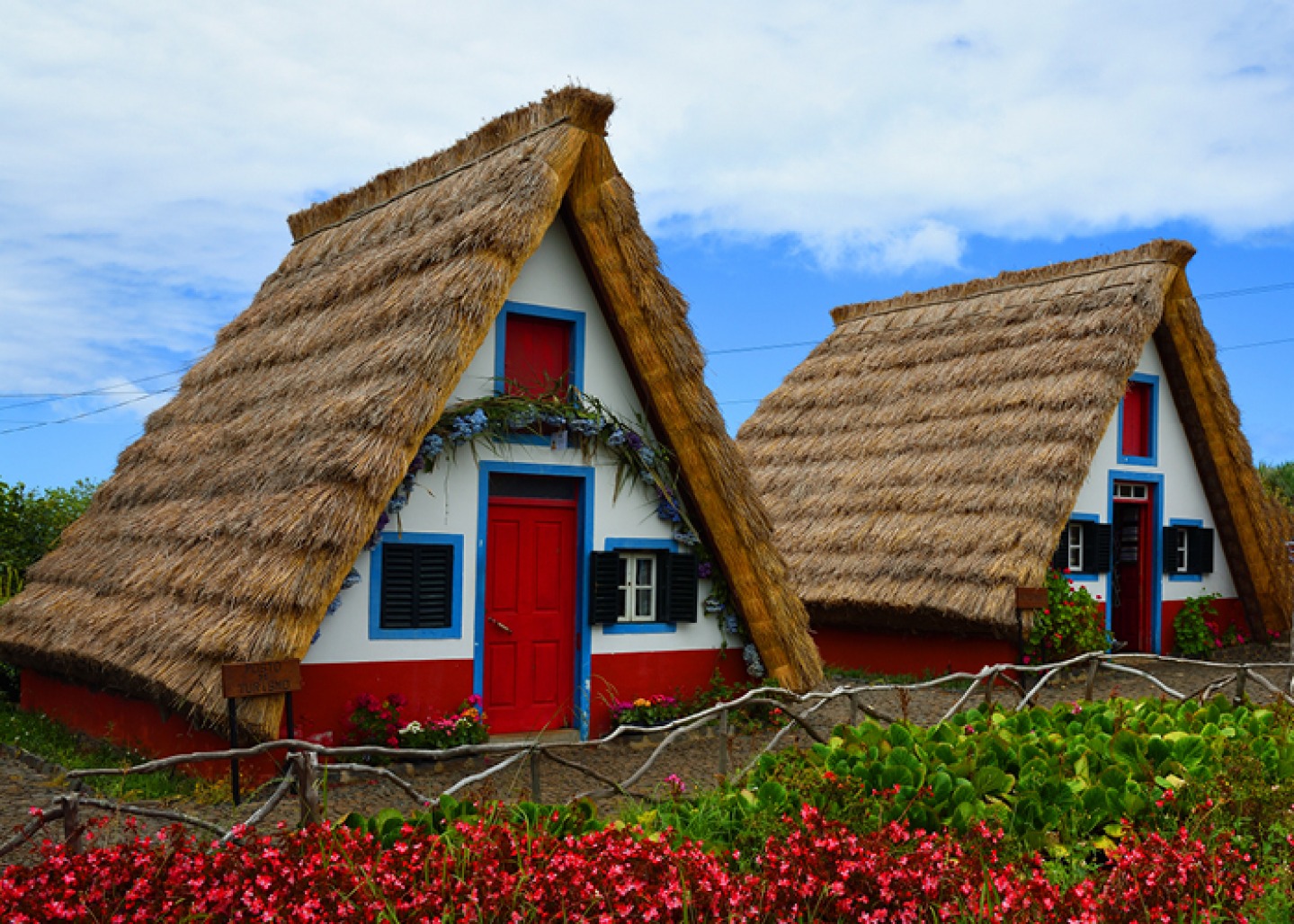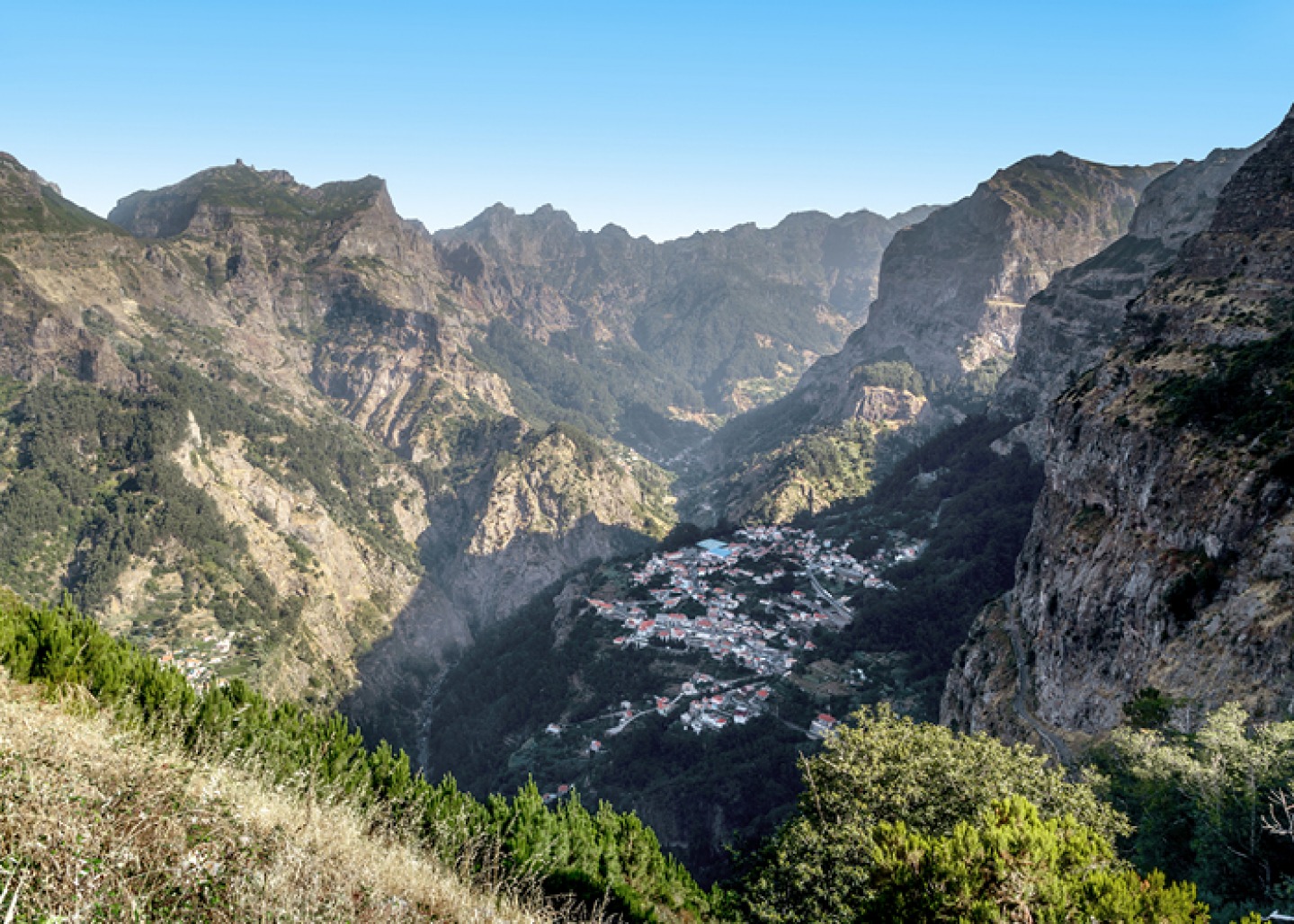 It may still be popular with the glam gran brigade who enjoy the genteel pace of life, the verdant greenery and the fortified wine the island is so well known for, but you are now more likely to come across chic continentals challenging themselves as they climb the island's many mountainous peaks covered in tropical forests (banana trees grow in very single available space here), or hiking the levada, the small irrigation channels that were built to carry water from the north to the drier south of the island, than too many sedentary septuagenarians soaking up the sun or sipping on poncho, the island's local (alcoholic) drink which is a mixture of sugar cane and honey which the locals seem to consume at any time of day.

Madeira is still a popular stop-off for cruise ships but tourism here has changed significantly as it has suddenly become a popular alternative to destinations such as Italy, France and mainland Portugal. The islanders are a relaxed, cheery lot, always happy to help, and the prices are certainly more reasonable here than in many of Europe's more sought-after destinations. And with delicious food and local wine from the vineyards in the north of the island and a history dating back to the 15th century, what's not to love?

The buzzy capital Funchal sits in a natural amphitheatre centred around the waterfront. Easy to explore on foot, there are three distinct areas to the city. The historic centre ncludes the Mercado dos Lavradores with its exotic produce, Tiago Fort, the Se Cathedral and the cobbled streets of Zona Velha. Take the cable car from here up to the verdant mountaintop at Monte where you'll find stunning tropical gardens with more than 2,500 different plants and trees, all well worth exploring, before taking a hair-raising wicker sledge ride back down the mountain (the fainthearted can take the cable car). Sheltered from the strong easterly winds Funchal also tends to have the best weather on the island and is a great base from which to explore most of Madeira. The resort area of Sao Martinho to the west of Funchal, centered around the pebbly Paria Formosa, is where you'll find the larger hotels, including the iconic Reid's Palace.

The island's largely unspoilt, rugged coastline is a huge draw, but be warned, this is not a place where you'll find lots of sandy beaches. Sexial is one, its black sand framed by mountains and jagged cliffs. Surfers love Jardim do Mar and families will want to head to the rock pools of Porto Moniz. Take a trip inland, (taxis are relatively cheap here) to see the Valley of the Nuns, so called as in 1566 nuns from the convent in Funchal took refuge from pirates in this stunningly remote spot. Once you see the landscape you'll wonder how on earth they made the trip. The sunrise is a must-see from Pico do Ruivo, and the triangular thatched colourful houses of Santana on the north coast are also worth seeking out. For those who love the sea, there are plenty of opportunities for whale watching off Madeira's coast.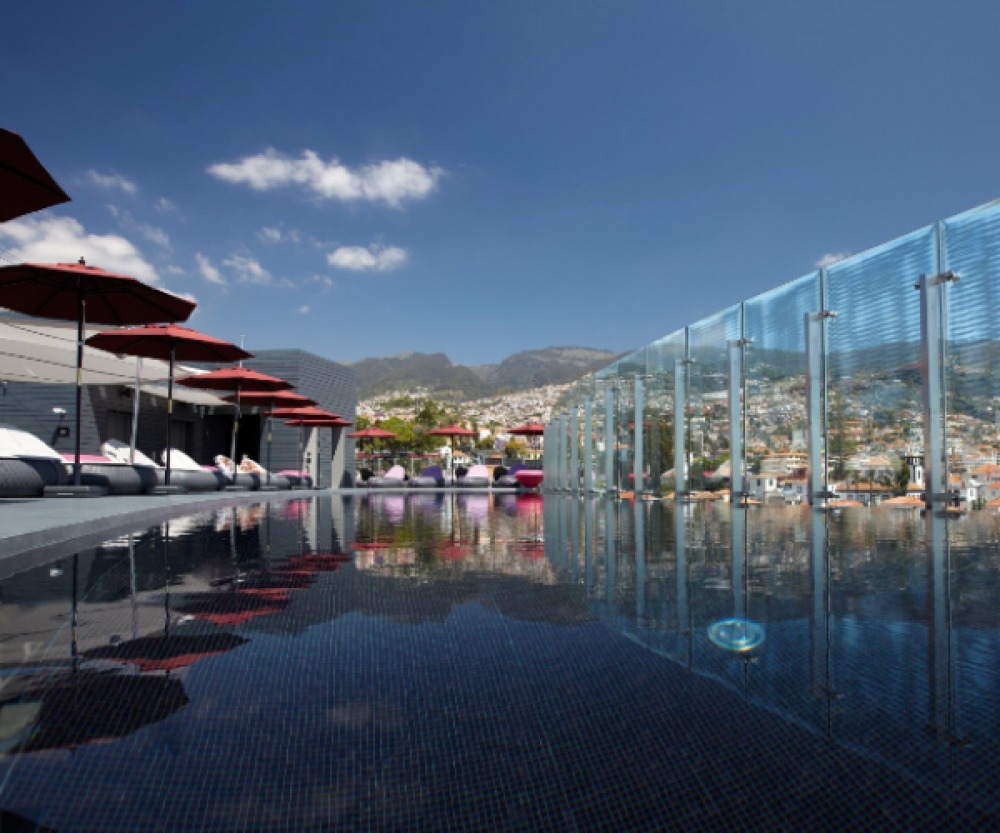 Where to Stay
The Vine
Chic and contemporary, The Vine in Funchal overlooks the port. A great base, the hotel is within easy walking distance of all the city's major attractions, that's if you can drag yourself away from the rooftop pool and bar with its panoramic views, which comes into its own at night with the magical lights of Funchal twinkling all around. The bedrooms all boast floor-to-ceiling windows, free-standing baths and vast beds, there's an onsite spa and fitness centre, a fantastic fine-dining restaurant, and the buffet breakfast can be taken outside on the patio. hotelthevine.com
Quinta Da Casa Branca
More traditional, in Funchal's chic seaside suburb of Sao Martinho, Quinta Da Casa Branca has luxury suites all set in the grounds of an old manor house. Once a farm on the edge of the city, and still family owned, the hotel offers a clever mix of history and modern design. The bedrooms all have private terraces and huge windows with panoramic views of the exotic gardens. There are two pretty outdoor swimming pools, a gym, spa, and a restaurant serving Portuguese cuisine, as well as a less formal Garden Pavilion where breakfast and afternoon tea is served. It's the type of hotel which attracts regular visitors to Madeira year after year. quintacasabranca.com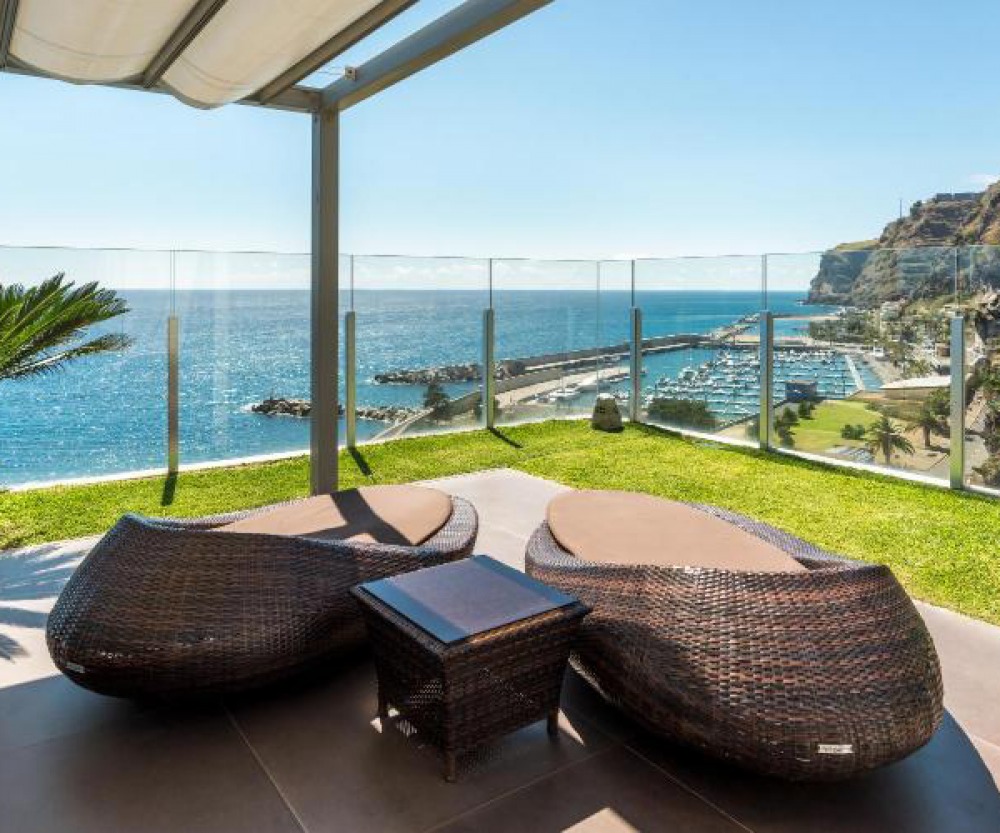 Escarpa
Perched on the cliffside and surrounded by banana tress, the boutique Escarpa has just nine rooms and three luxury villas with private pools. High above the Atlantic all its rooms have stunning sea views, and there's a rooftop infinity pool, jacuzzi and large sun terrace. Breakfast is served in the little restaurant by the friendly staff where there's an honesty bar too. Below the hotel is a locally-run restaurant serving evening meals but Escarpa is within walking distance of popular Point do Sol with its pastel-painted seafront and plenty of good dining options. The walk takes you under the waterfall which bounces onto the road from the cliff above and is a popular tourist spot. escarpa-madeira.com
Savoy Saccharum Hotel & Spa
Down the coast at Calheta, the Savoy Saccharum Hotel & Spa may be a large hotel but it never really feels that way. It's sleek and stylish with interiors inspired by the island's sugarcane industry, and the friendly staff go out of their way to make you feel at home. It's just 25 minutes from busy Funchal but seems a world away. The facilities here include three outdoor pools, a heated indoor pool, a large spa with treatments rooms, a games room and good fitness suite. If that doesn't keep you busy enough the hotel runs a bus to and from Funchal daily. Pick a sea-view room and enjoy the expansive view from the balcony. There are three restaurants, including the seafront a la carte Alambique. It's worth considering upgrading to the Premium Experience here which gives you access to a large, private rooftop terrace with a hot tub and bar/café which serves complimentary food and drink throughout the day. savoysignature.com
Average daily temperature January/February: 21C
Cancun
The heart of the Mexican Caribbean, with average daily temperatures hitting 28C in January and February, it may be further to travel but for gorgeous beaches, crystal-clear seas and guaranteed sunshine it's worth the extra air miles if it's fun in the sun you are seeking.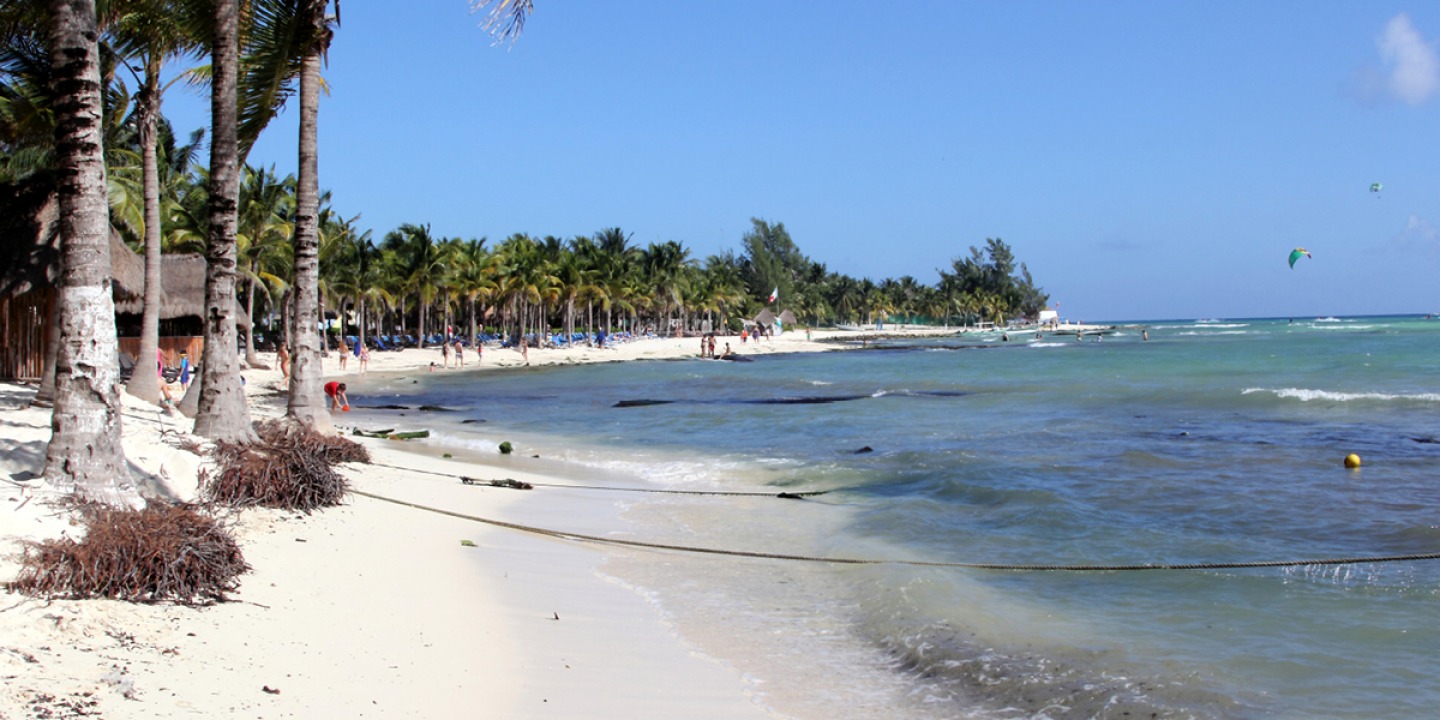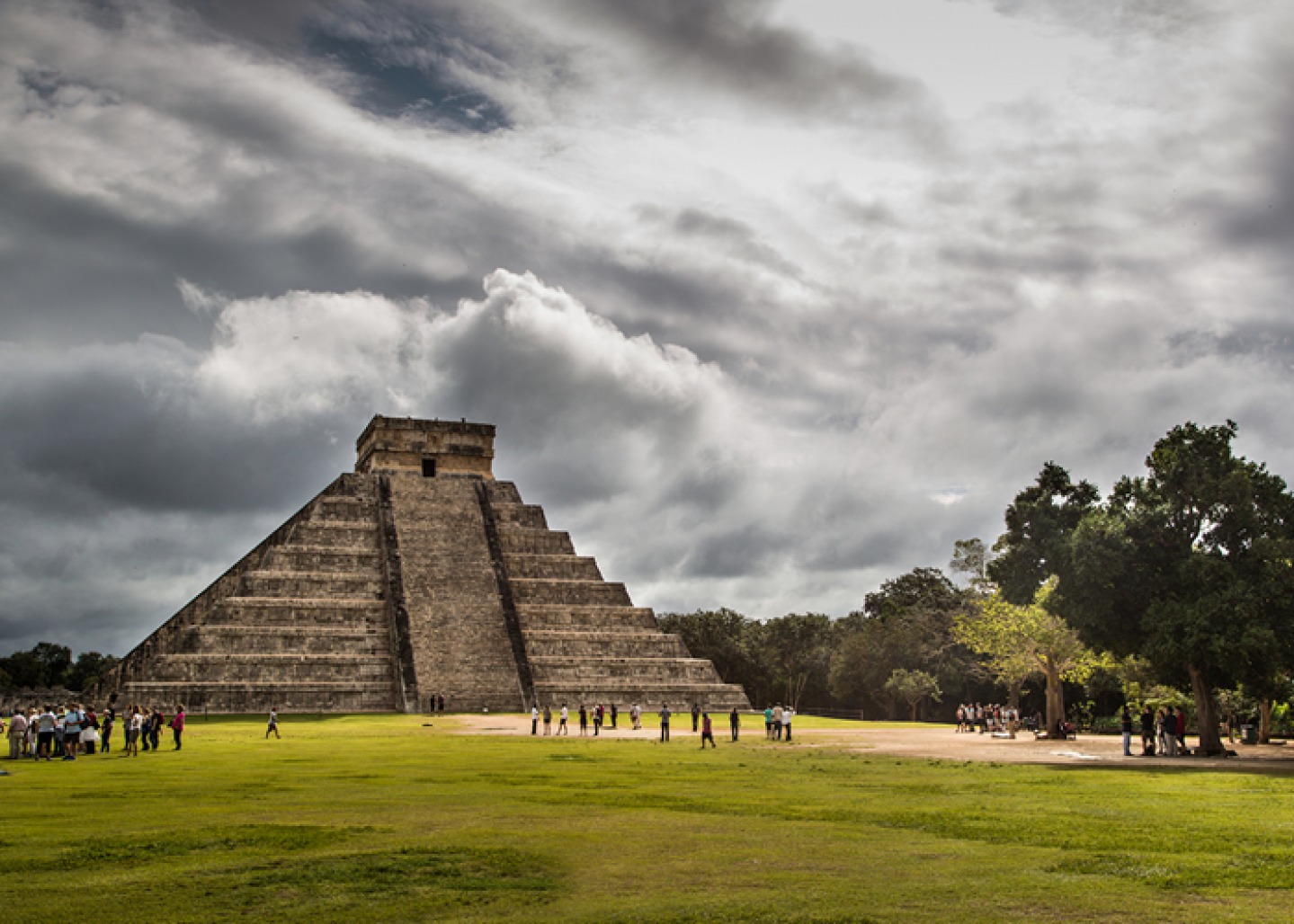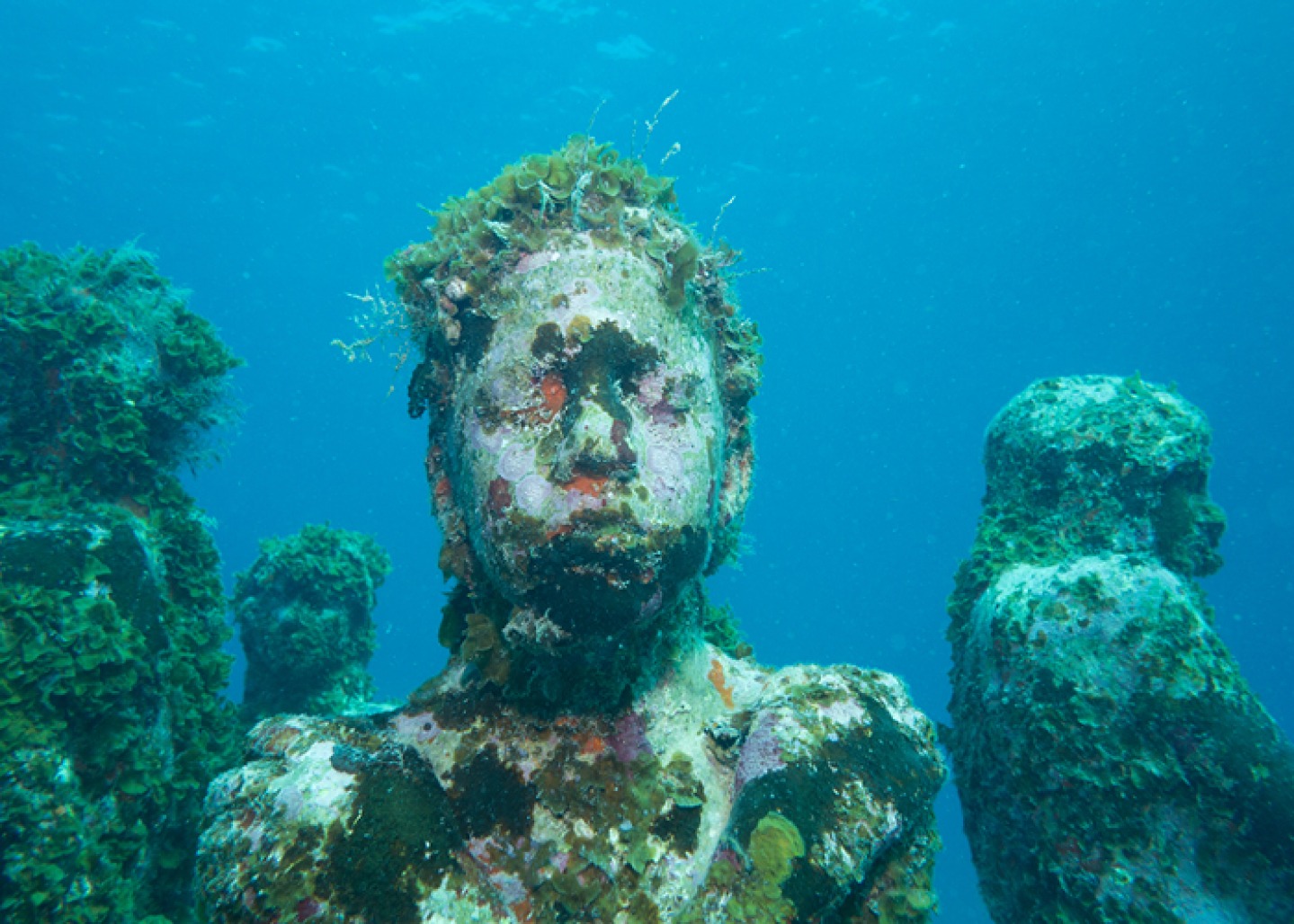 It's not just about tacos and tequila here, Cancun's history is dominated by centuries of culture and from the Mayan temples, museums and galleries to the colonial towns full of historic mansions, there's plenty to explore away from the sandy beaches.

The Mayans built many amazing and complex stone cities and huge pyramids in the heart of the jungle here, long before the Europeans arrived. They are also known for their art, architecture and sophisticated communications and had a flourishing trade with many parts of Central American. Known for their love of astrology, their revered priests interpreted signs which they said could help them predict famines, eclipses and other natural phenomenon. Must-see Mayan sites include Chichen Itza and the ruins of more than 47 tombs and buildings at El Rey Maya.

For those who just want to be on the water, there are plenty of opportunities for deep sea fishing (there are more than 500 types of fish found here), snorkelling and swimming with sea turtles, as well as speedboat jungle tours through the lagoon where you can check out Punta Nizac, part of the second largest coral reef in the world. The shallow waters in the resorts are ideal for paddle boarding novices, whilst Cancun's unique Underwater Museum features art installed on the sea bed. There are 470 sculptures, all visible from a glass bottomed boat.

Cancun boasts some of Mexico's best beaches with powdery white sand and crystal clear water, and there are plenty of places to choose from. Akmul is a small town between Tulum and Playa del Carmen and its beaches are home to sea turtles. Isla Mujeres is a quieter (and cheaper) destination, a top diving spot, and there are still plenty of opportunities to swim with turtles and reef sharks. Tulum tends to be busier. Here the sea is calmer, and the nearby Mayan ruins make this a popular destination.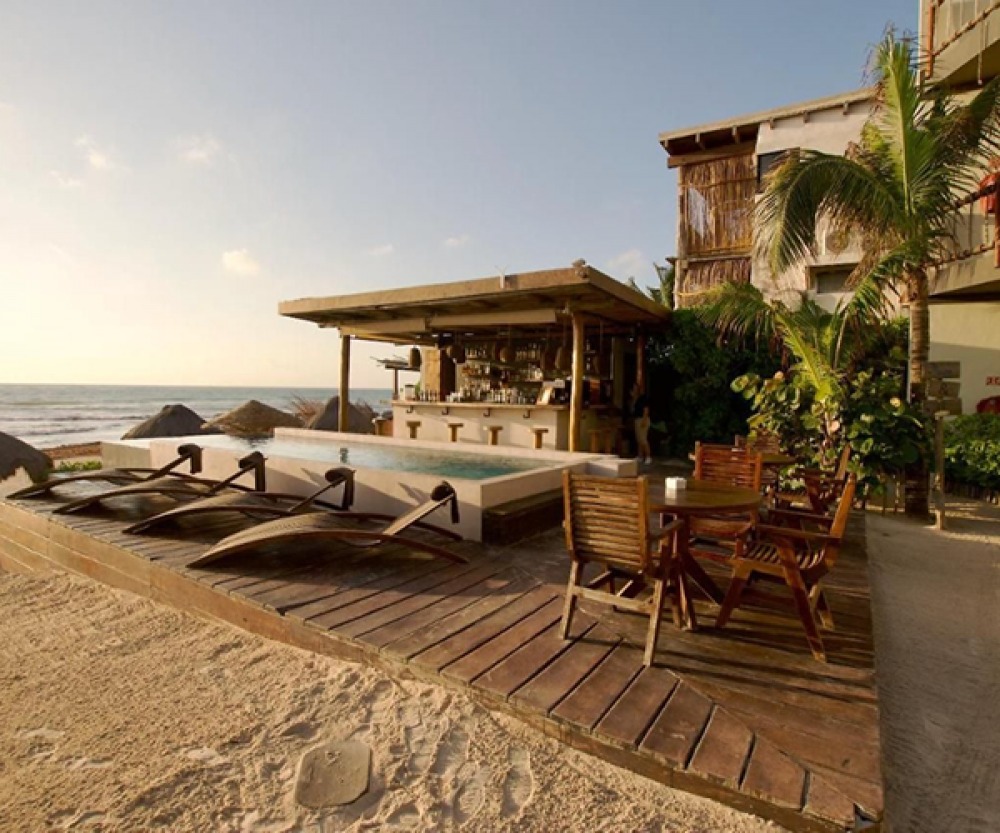 Where to Stay
Viceroy Riviera Maya
Laid back and luxurious with an inspired beachside restaurant, a pool deck with cabanas and private thatched villas with their own pool, all beside the white sandy beach and sparklingly clear sea, this adults-only getaway just north of Playa del Carmen, south of Cancun, is the perfect hideaway. Lounge beside the lagoon pool shaded by giant palms, snorkel in the clear sea, join a yoga class or head to the spa. The open air Coral Bar & Grill is where you get breakfast, lunch and dinner, or head to La Marea, the hotel's Mediterranean-Mexican fusion restaurant. viceroyhotelsandresorts.com
Tata Talum
In the heart of Tulum, close to the local bars and restaurants, this adults-only hotel has 21 garden rooms, a great pool and friendly, uber-helpful staff determined to make your stay as good as possible. The rustic interiors make for a cosy ambiance, a far cry from the all-glass, all inclusive beachfront resorts. Lots of quiet corners and hidden paths make this an idyllic hideaway. tata.tulumtownhotels.com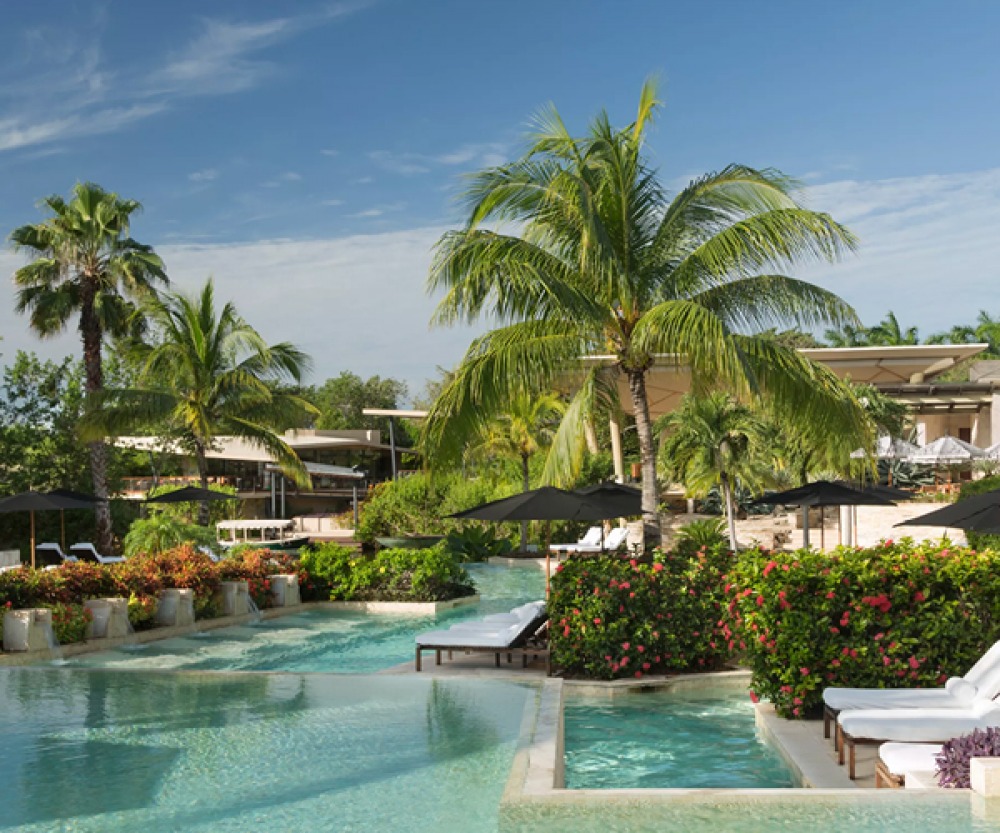 Hard Rock Hotel
This all-inclusive hotel has everything, including live music on the beach. In the centre of Cancun's Hotel Zone beside turquoise waters, it's all about glitz and glamour with plenty of rock music-inspired memorabilia to get you in tune with this resort. The corner suites here have incredible views from their private terrace (splash out on the Rock Royalty upgrade, which gives you access to the VIP pool deck and a personal butler). There are six restaurants and seven bars, so plenty of choice. The huge infinity pool has swim-up bars (of course) but there are quieter areas with submerged loungers where you can while away the hours, and for anyone with kids, the kids' club runs from 8am to 9pm. hrhcancun.com
Rosewood Mayakoba
The Mayakoba reserve between Cancun and Playa del Carmen, surround by mangroves and emerald lagoons, is a world away from the busy beach resorts. Here you'll find empty beaches, lagoons and canals which connect the resort's 129 suites and private villas. It's a real oasis of calm and tranquility with service which is second to none. Spacious suites, outdoor terraces, plunge pools, boat docks, eight restaurants and bars and a butler service make this a uniquely special place to stay. rosewoodhotels.com
Fly to Cancun with KLM from Newcastle via Schipol.