How Sunderland-Based Activewear Business, Amazing Jane are Empowering Women
Unlike other activewear businesses, Amazing Jane puts the safety and empowerment of the women wearing their clothing at the heart of what they do
Creating comfortable, flattering trackable leggings – it's no wonder this Sunderland-based brand is on the rise. We caught up with co-founders Claire Goodliff and Deb De Luen to find out more. 'We actually started the business nine years ago,' Claire explains. 'Both Deb and I are from the fitness industry and we used to work for the same company, training potential instructors. On the training road trips all we did was talk about the kind of women who were coming to our classes and how they all had very little self-esteem – and a lot of it was related to clothing,' Claire says.
'This was 10 years ago, back when the industry was creating clothing for people who were already fit and active. Yet the women we were seeing were women just getting into fitness and exercise for the first time. They would wear oversized T-shirts because there were no clothes out there for them,' Deb adds.
Deb and Claire decided to do something about the problem they were seeing every day, launching Amazing Jane. 'Although the business started nine years ago we only sold our clothes at fitness events and pop-ups,' Claire explains. 'It was okay, but it was never what we wanted to be.'
Fast forward three years and while the world was in lockdown Deb and Claire decided it was now or never if they were going to make their activewear business work. 'We still had this itch to scratch, and although we hit a number of bumps in the first three months, everything came together and we relaunched Amazing Jane in August 2021. There was so little awareness of the brand that we treated it as a brand new company,' Claire says.
'We use this science called enclothed cognition which is about putting on a certain item of clothing which makes you feel and behave in a certain way'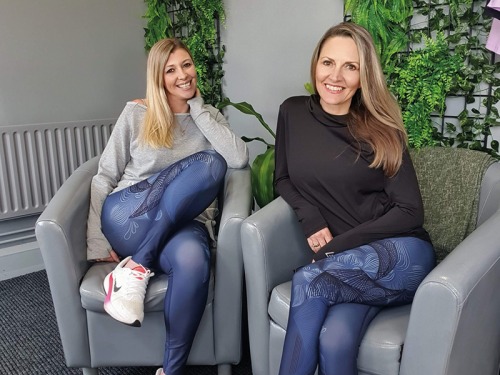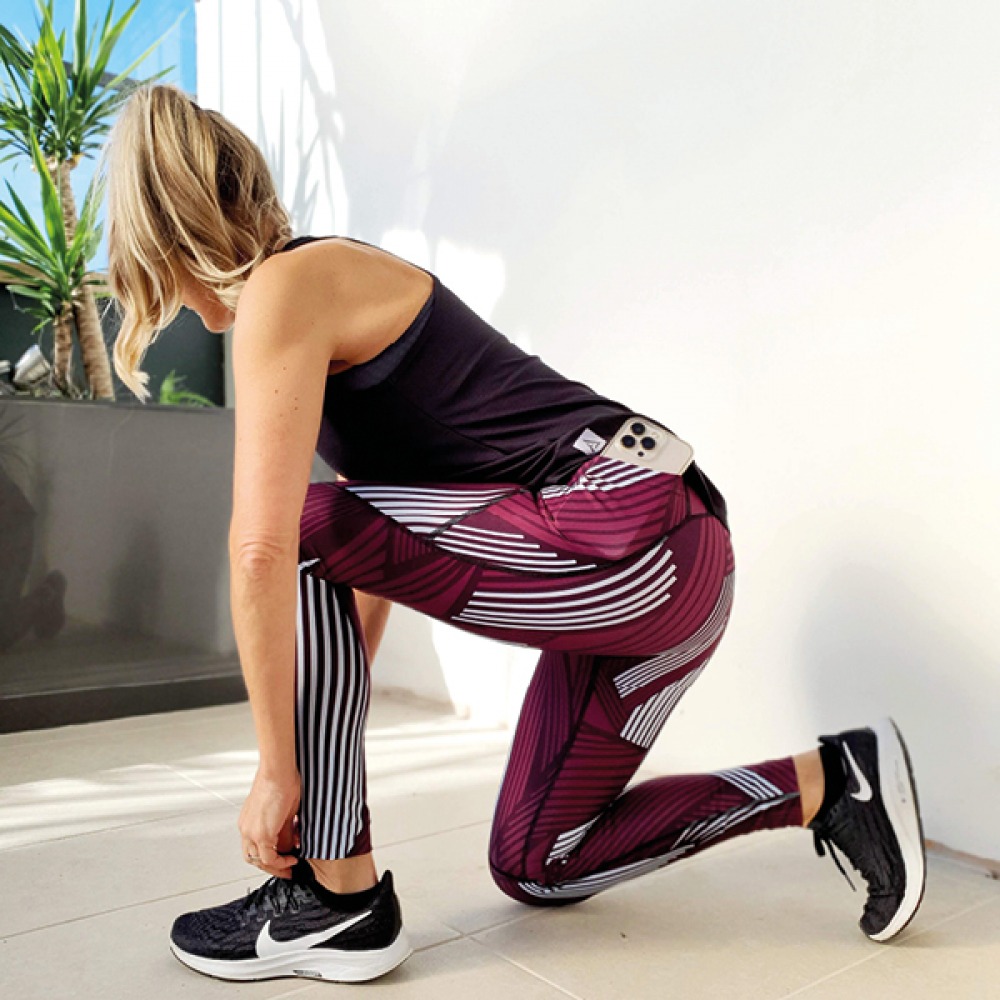 Part of what makes Amazing Jane so unique is their commitment to their customers. 'We use this science called enclothed cognition which is about putting on a certain item of clothing which makes you feel and behave in a certain way,' Claire explains. Using this technology allows Amazing Jane customers to put on their activewear and feel empowered. 'We want women to feel like they can go to that place (be it for a run or to a gym class) and therefore actually go and enjoy themselves,' she adds.
Amazing Jane is all about building confidence in women, whether that be how they feel about themselves, how they feel about how they look and also about building confidence around their personal safety. And part of this mission has seen Deb and Claire create their range of TrackHer leggings which are high-compression, high-waisted fitness leggings which come with a concealed pocket which is the perfect size for a personal GPS tracking device. 'We want to build confidence for women whilst they are exercising alone and [the TrackHer leggings] came about after a conversation I had with a friend who organises a women's only running club in the States,' Claire explains. She realised that if devices such as Air Tags could be used to track when someone is home safely from school or work, then they could also be used to track women when they are running alone.
The TrackHer leggings are not just about the worst case scenario, but rather a focus on safety in all aspects of solo outdoor fitness. 'It's about that extra bit of confidence especially when the outdoor running conditions might be slippy and you have to be extra cautious – I for example run through woodlands so if I slipped and fell, or broke a bone I couldn't say when another person would be passing,' Deb says.
Although the leggings don't come with a tracker built into the material, the team wanted to give their customers the option of adding a tracking device. 'We couldn't put a tracker inside because they have to go through the wash. You add your own tracker if you want to and we've done it that way because our focus is activewear, not on being a tech company,' Claire says. 'It's also to do with devices – whether you're an Apple or Android user – each of us needs a tracker which is compatible,' Deb adds.
Despite leggings being their core product, Amazing Jane also create exercise tops, as well as jumpers and t-shirts. 'They have all been designed to fit different body shapes, especially as women get older and their bodies change,' Claire explains.
Claire and Deb's ultimate goal is to take Amazing Jane worldwide. 'We have massive aspirations and want to be a global company selling in multiple countries rather than staying UK based. We already have customers from Sweden buying our products, but our goals for the next 18 months compared to the next 10 years are two very different things,' Claire explains. 'We have a bell in our office which we ring every time we make a sale and every day is about making the bell ring. The more awareness we create, the more the bell rings and the closer we get to those goals.'
Shop the range at amazingjane.com