The Vegan Beauty Products You Need This January
Veganuary isn't just about plant-based diets - why not try applying it to your beauty regime too?
January is the perfect time for a beauty refresh - after parties galore, plenty of indulgence, little sleep, and January stress, your skin can start to feel the strain. There are so many vegan products on the market now which are perfect for mixing up your routine, and here we pick out our favourite vegan beauty products you'll swear by this January.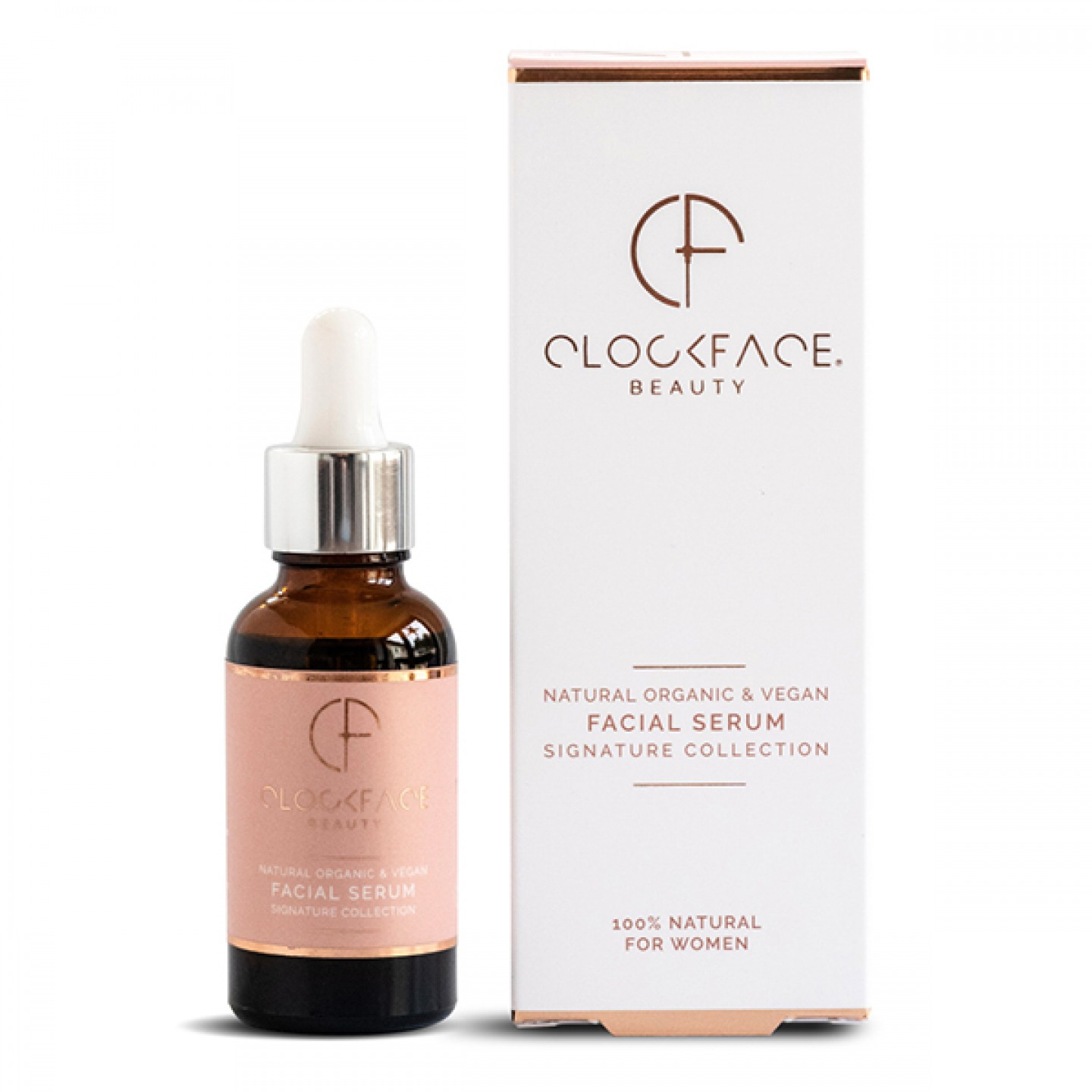 Clockface Beauty
Committed to ensuring none of their products are tested on animals or contain any animal derivatives, North Yorkshire-based Clockface Beauty's entire range is registered with the Vegan Society while also being 100 percent natural, organic and waterless. This January, start your mornings right with a deep cleanse finished with their multi award-winning Signature Facial Serum, £44. Containing 12 active ingredients, this high-performance formulation will transform your skincare routine when used consistently. Using natural alternatives to retinol and salicylic acid, you'll experience increased cellular turnover and reduced scarring without any synthetic ingredients.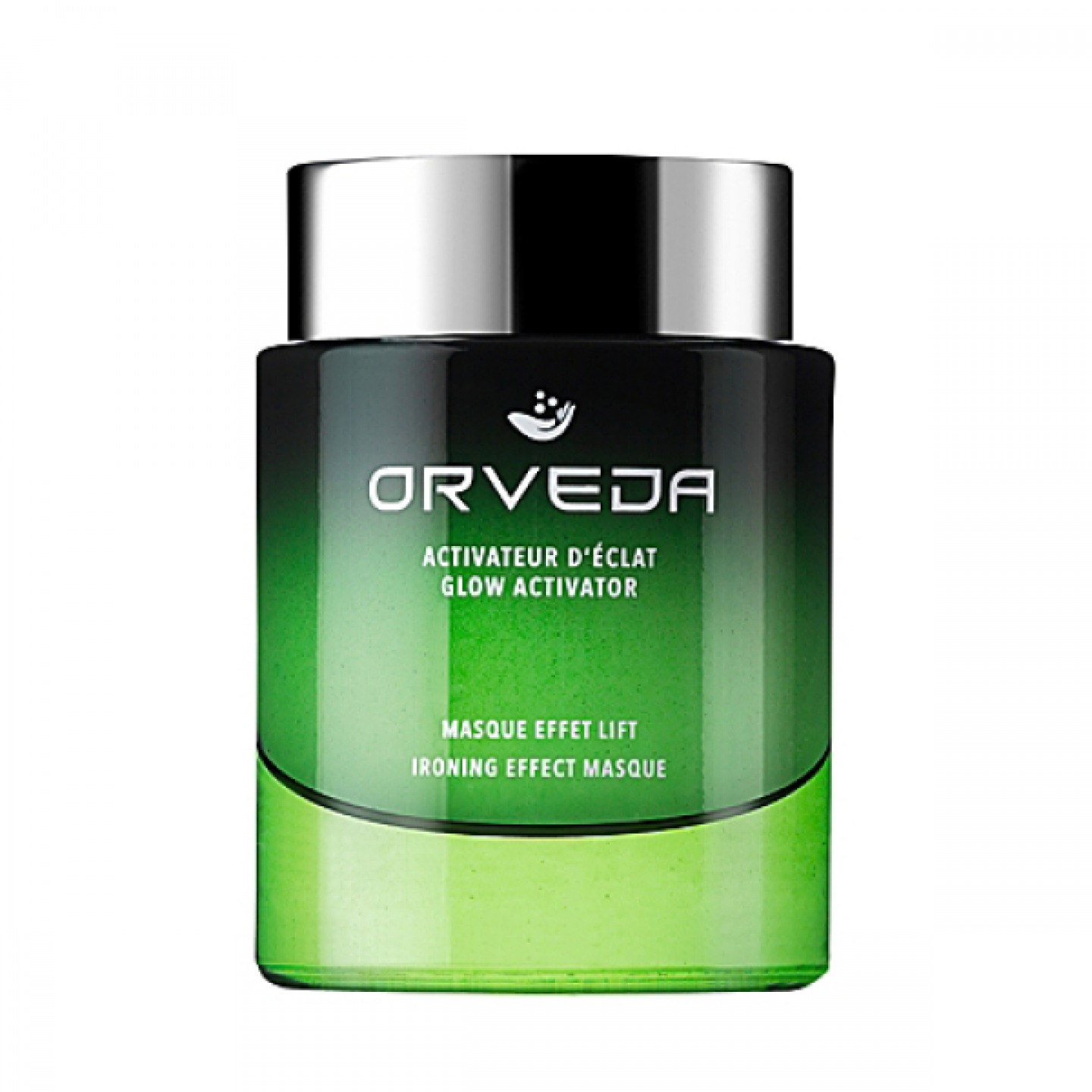 Orveda
Created by beauty legend Sue Y. Nabi and co-founder Nicolas Vu, Orveda is a new-age skincare range that, based on the science of glow, offers a healthy, holistic approach to beauty. Greener, cleaner and vegan, Orveda combines the ancient wisdom of traditional philosophies with future-forward biotechnology to create highly-concentrated formulations which work with skin, not against it, to create a result that rivals make-up. We recommend their Ironing Effect Masque, a daily intensive product for a lifting, firming and glow effect. With an ampoule-serum texture, it transforms skin's texture for an immediate and lasting 'ironing' effect. Ironing Effect Masque, £275 Orveda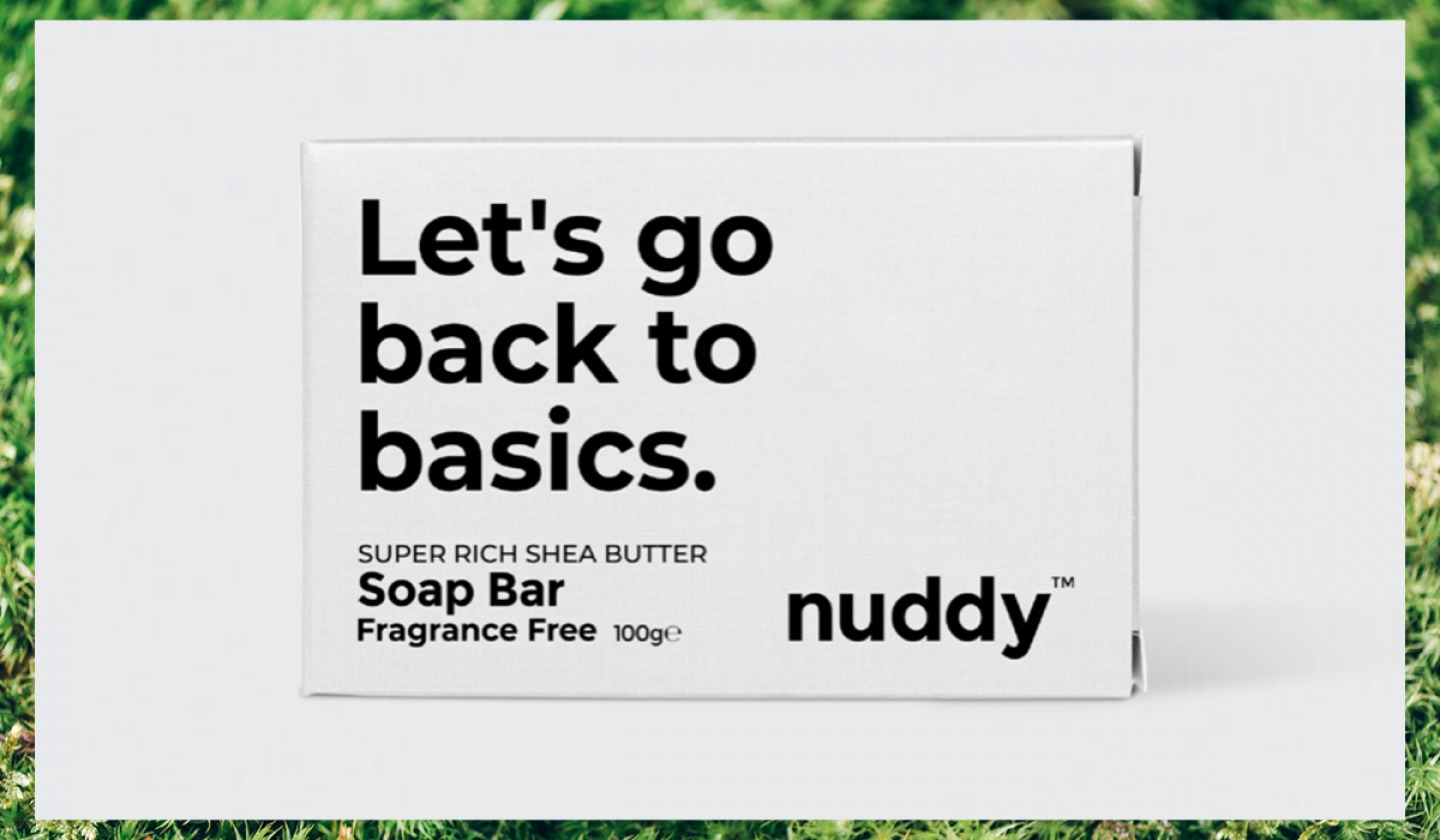 Nuddy
This independent, female-led beauty brand based in the North East make plastic-free bathroom essentials that are changing the game. Not only are their products (which include soap, shampoo bars, skincare, natural soy candles and more) great for the environment sustainability-wise, they're also all vegan-friendly, cruelty free and rigorously tested. We recommend their moisturising soap bars which come in a variety of scents such as lavender, mango, peppermint and coconut, as well as a fragrance-free option too. Created using raw African shea butter they cleanse and moisturise your skin, leaving you softer, smoother and more nourished than ever before. Moisturising soap bar, £4.46 Nuddy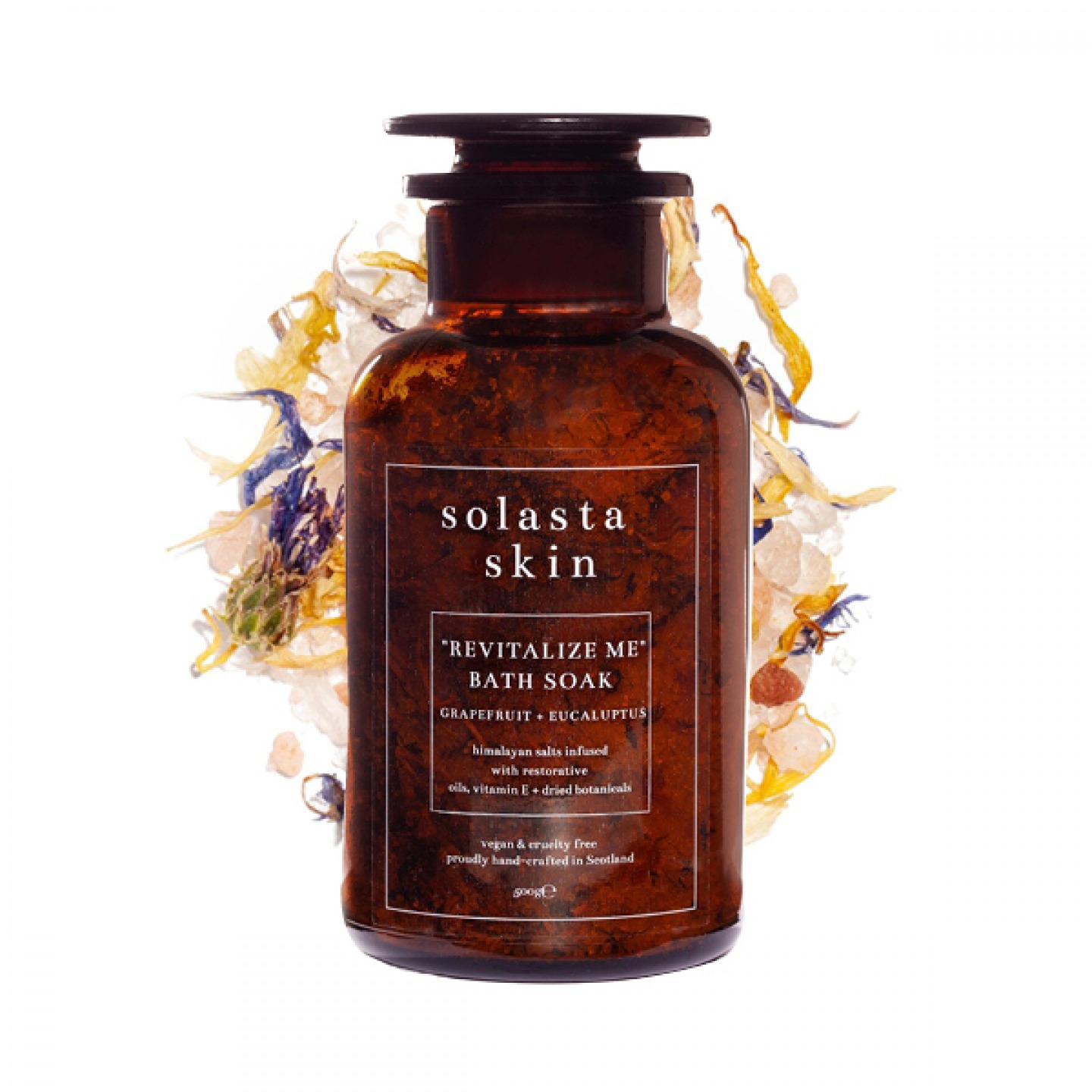 Solasta Skin
At Solasta Skin, their range of self-care beauty products are all made by hand in small batches in Aberdeen and use only organic ingredients. Their 'Revitalise Me' grapefruit and eucalyptus bath soak, £40, is an invigorating blend of hand-picked healing oils and Himalayan salts which will restore and balance both your body and mind. Pour one to two handfuls of salts into your bath, then surrender to the uplifting and energising citrus scents while these natural sources of minerals and anti-oxidants work to recharge and detox your body. This soak also contains a blend of dried flowers allowing you to invite nature into your wellness ritual. Go on, take a dip…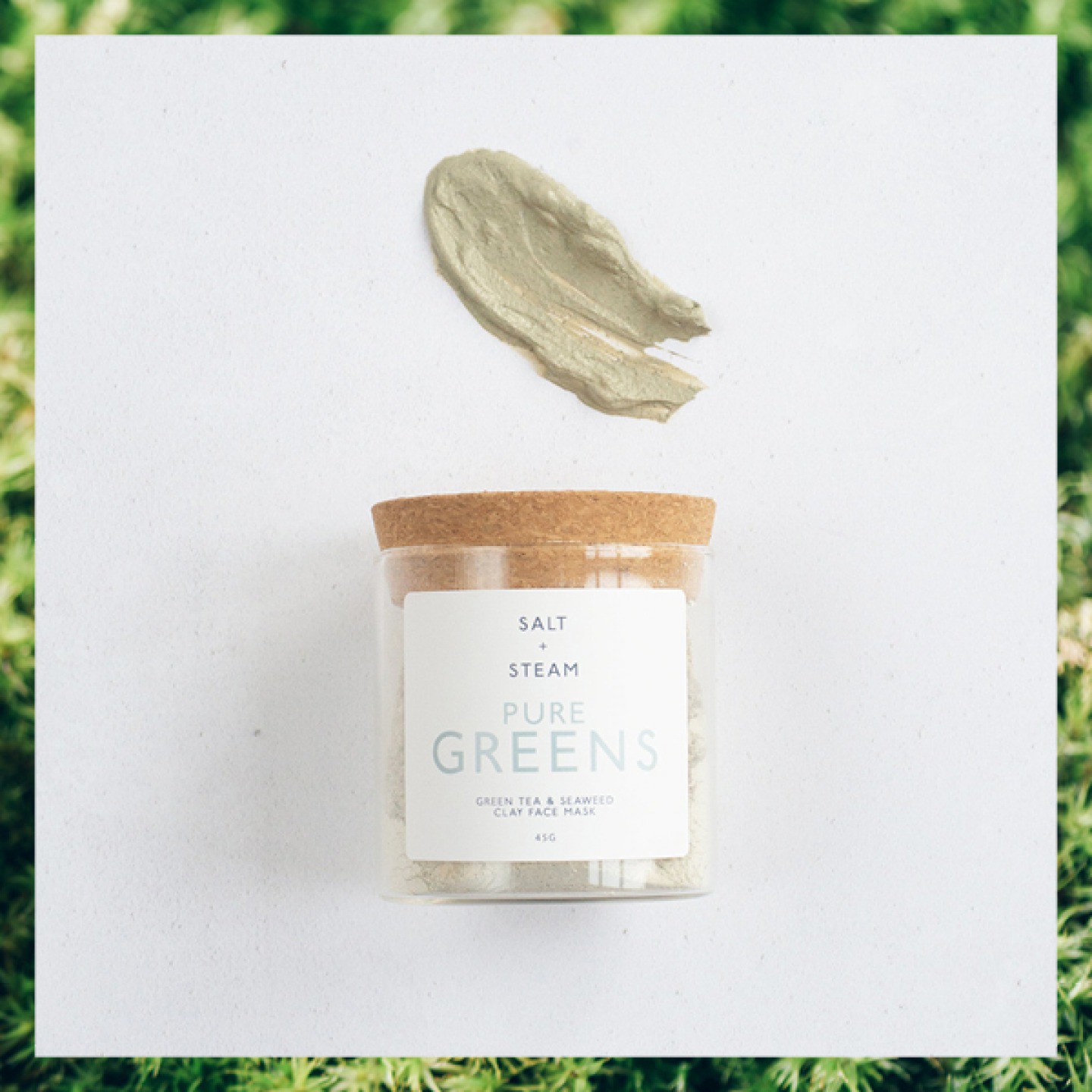 Salt + Steam
Based in the heart of North Yorkshire, Salt + Steam handcraft great salty stuff that does amazing things for your skin and makes you feel good inside and out. Their products, including salts, steams, scrubs and clay masks, have the ultimate trifecta of being responsibly-sourced, natural and vegan, while having totally cruelty-free credentials and coming in plastic-free packaging. For a true January refresh, look no further than their Pure Greens Clay Face Mask, £15. This big green cleansing machine is the detox your skin needs. It is made up of hand-blended soothing green tea, anti-ageing seaweed and hydrating French green clay powder, plus brightening lemon and toning juniper oils to smooth, cleanse and purify your skin.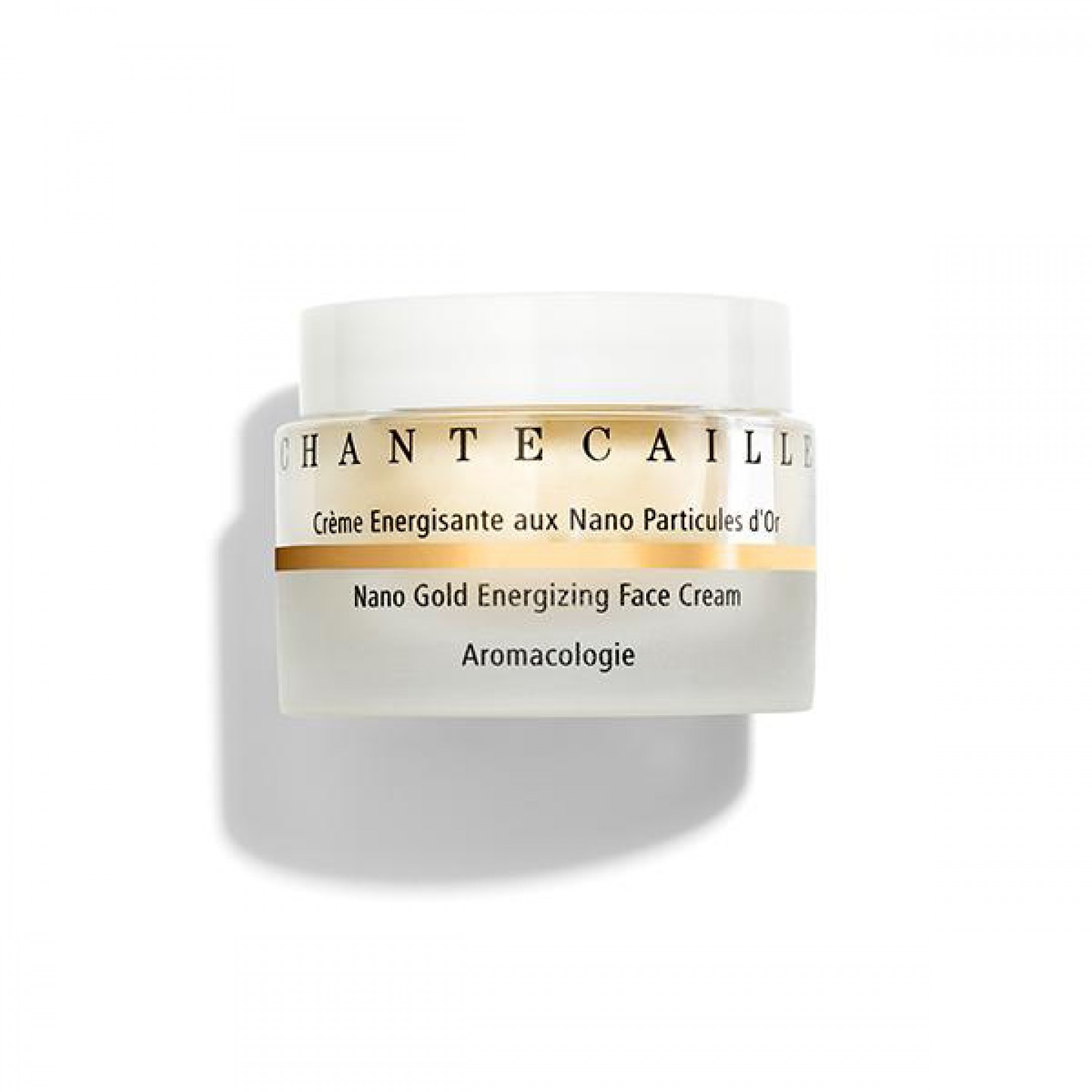 Chantecaille
Over 20 years ago, Sylvie Chantecaille recognised the potential in botanical ingredients and created a company that tapped into plants, flowers, and ground-breaking science for its game-changing skincare products. Today, you can still enjoy that very same ethos in each one of their botanical skincare and cosmetic products. Crafted in Switzerland, the Nano Gold Energising Face Cream, £375, is a luxurious balm infused with 24-carat gold and silk bound together to create unparalleled anti-ageing power. This unique texture is enriched with high performance and high quality pure botanicals that reduce the look of multiple signs of ageing including lines, wrinkles, dullness and dehydration.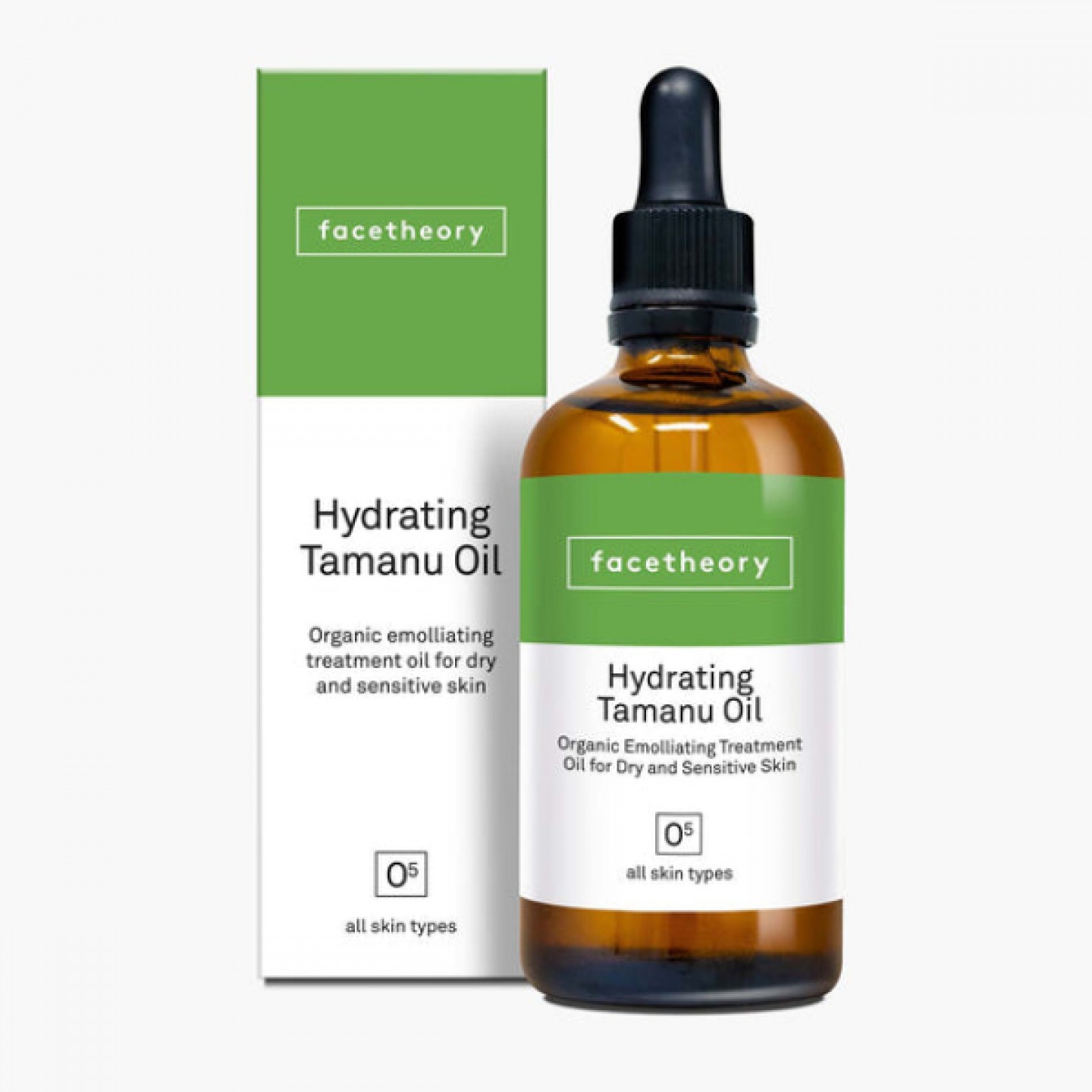 Facetheory
Based in South Yorkshire, Facetheory is a clean skincare brand that's vegan, that works and that doesn't cost an arm and a leg. Blending the best of nature and science to transform skin for the better, their goal is for everyone to feel beautiful in their skin so they can get on with their lives. Facetheory worry about our skin so we don't have to and their Hydrating Tamanu Oil, £10.49, is a perfect example of this. Rich and versatile, it is blended with a touch of vitamin E which has proven anti-inflammatory properties and can help to balance sebum levels. This makes it great for mature skin that requires extra hydration, on scars and stretch marks, and as an after-sun oil.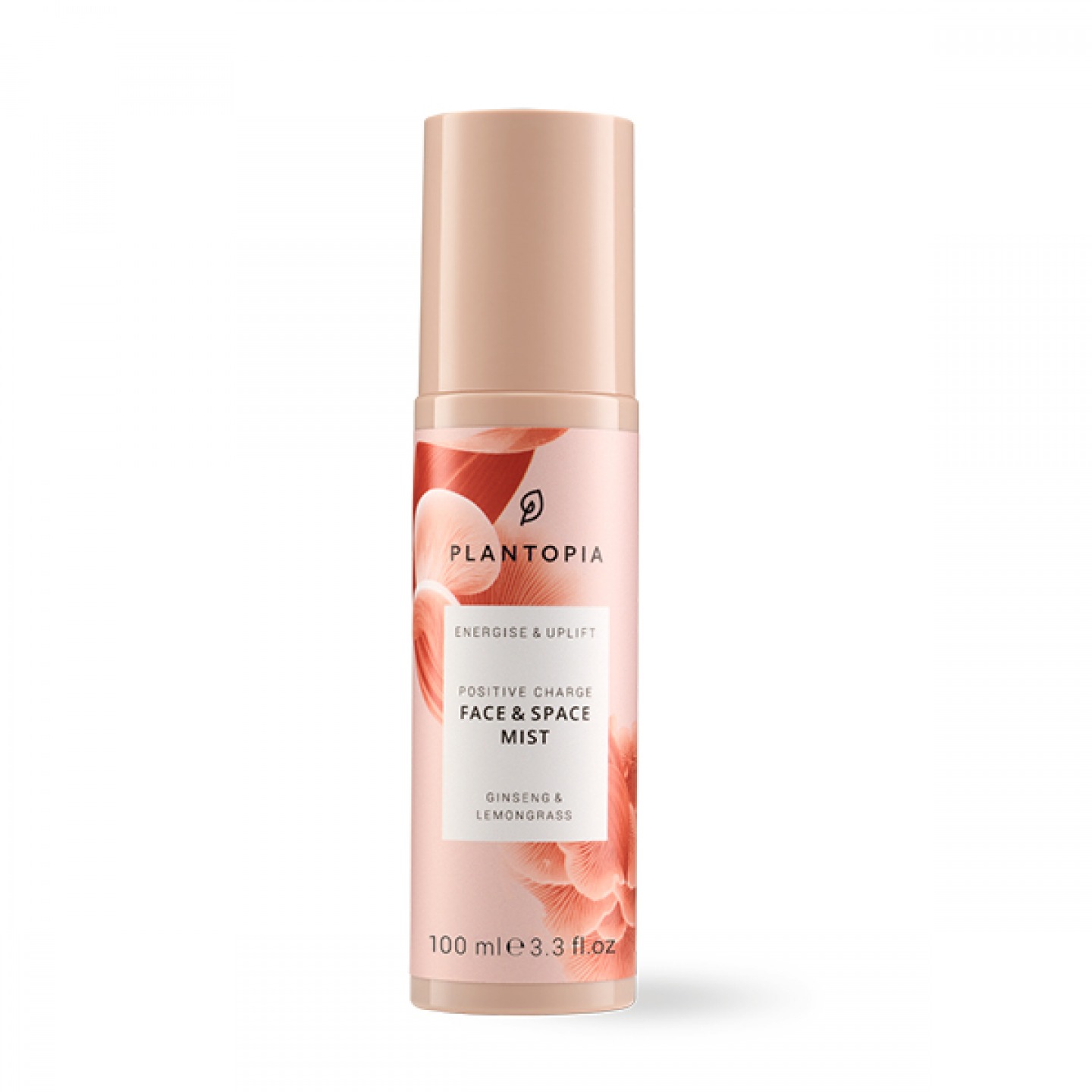 Plantopia
The Positive Charge Face & Space Mist from Plantopia is a dual-purpose, alcohol-free elixir that provides a holistic wellbeing ritual to support the management and impact of stress on your mind, body and skin, empowering a sense of rebalance and recuperation. It can be spritzed into surrounding space to lift mood and reawaken the senses, or used on the face as a radiance-boosting, conditioning mist that improves skin barrier function. With a vegan formulation their mist helps to protect against the stresses of daily life, reduce appearance of redness, brighten and even skin tone, while soothing and calming your spirit. What more could you ask for? Positive Charge Face & Space Mist, £18 Plantopia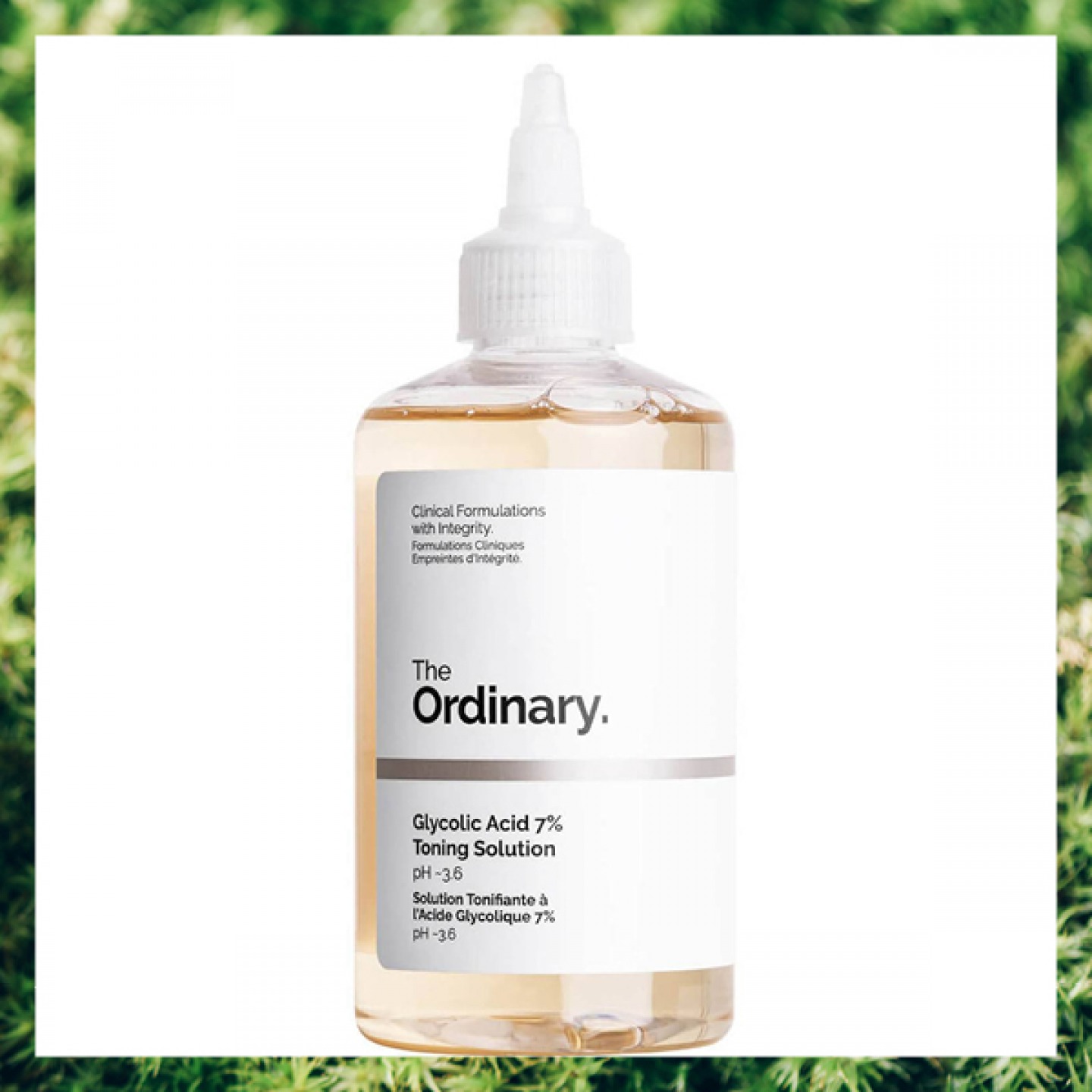 Under the DECIEM umbrella of brands focused on advanced functional beauty, The Ordinary is all about clinical formulations with integrity. Its offering is pioneering, with an evolving collection of treatments which offer familiar, effective clinical technologies while trying to promote honest communication and pricing in skincare. One of their products which fulfils this goal is the Glycolic Acid 7% Toning Solution; at just £11.50 it is as affordable as it is impressive. An exfoliating toner for targeting dullness, texture and signs of ageing, it helps to improve skin clarity, balance uneven skin tone and correct texture over time.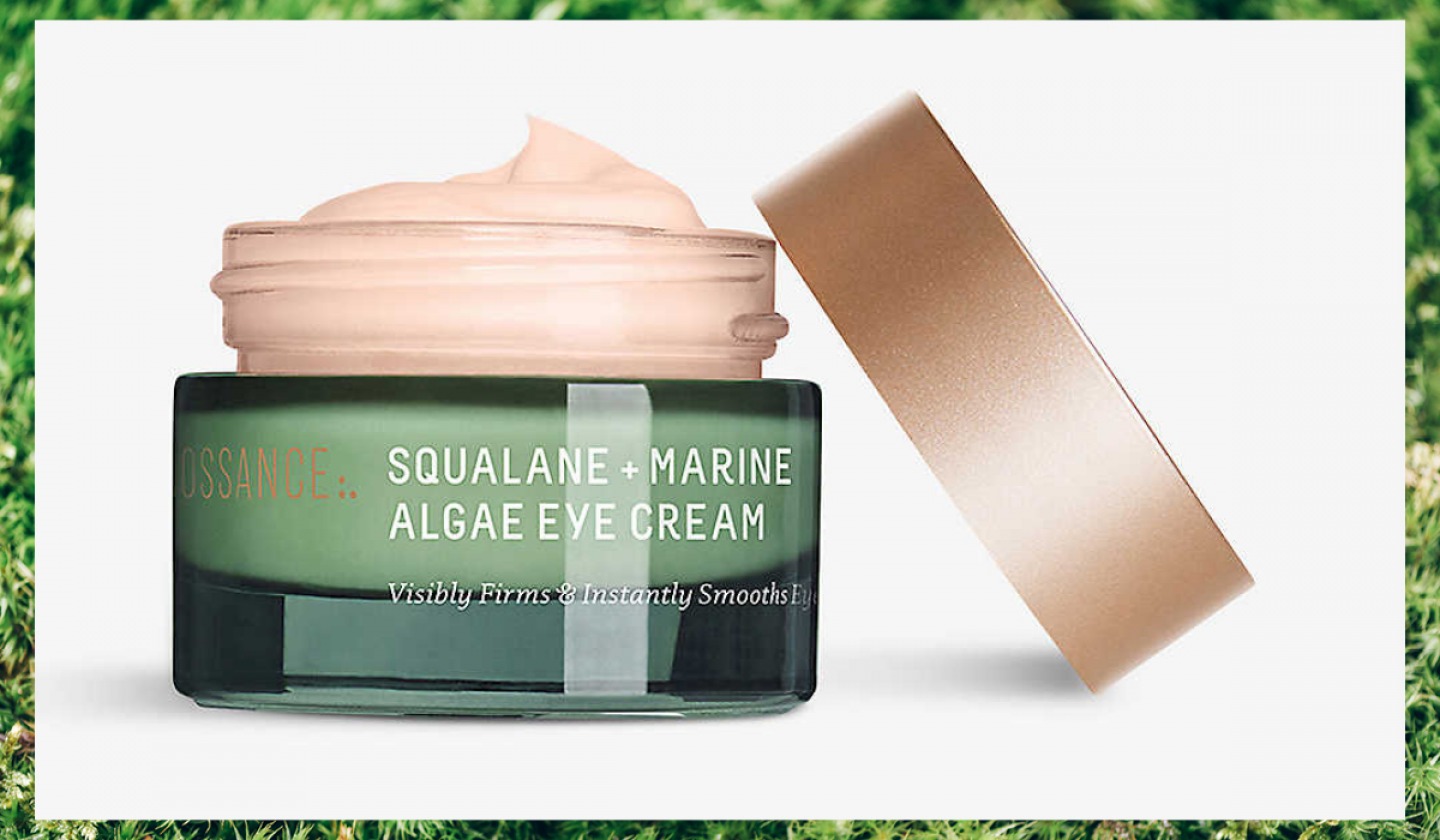 Biossance
Drawing on a rich history of science and sustainability, Biossance create skincare that is incredibly effective and safe, without harming the environment or animals. Their latest innovation in cruelty-free eye cream, the Squalane + Marine Alage Eye Cream, pairs the power the power of marine algae and paracress extract for maximum performance. The result? An instantly lifted look that also firms and smooths the skin, reducing the appearance of fine lines and wrinkles. Plus, the cream's melt-in texture delivers deep hydration and a perfect canvas for makeup. Squalane + Marine Alage Eye Cream, £43 Biossance
This article contains affiliate links. We may receive a commission on any sales we generate from this piece.