Our Wellness Guide to Beat the Winter Blues
In the bleak midwinter, many of us begin to suffer with our mental health. Whether it's the seemingly constant darkness, dull grey skies and colder weather, or the added stresses that come with this time of year, it can quickly feel overwhelming
But it doesn't need to be that way and, from mood-enhancing CBD to psychological therapy, or simply just getting out and about, there are a variety of ways to help boost your mood. We caught up with three wellness professionals, each with a very different approach, to get their top tips for beating the winter blues.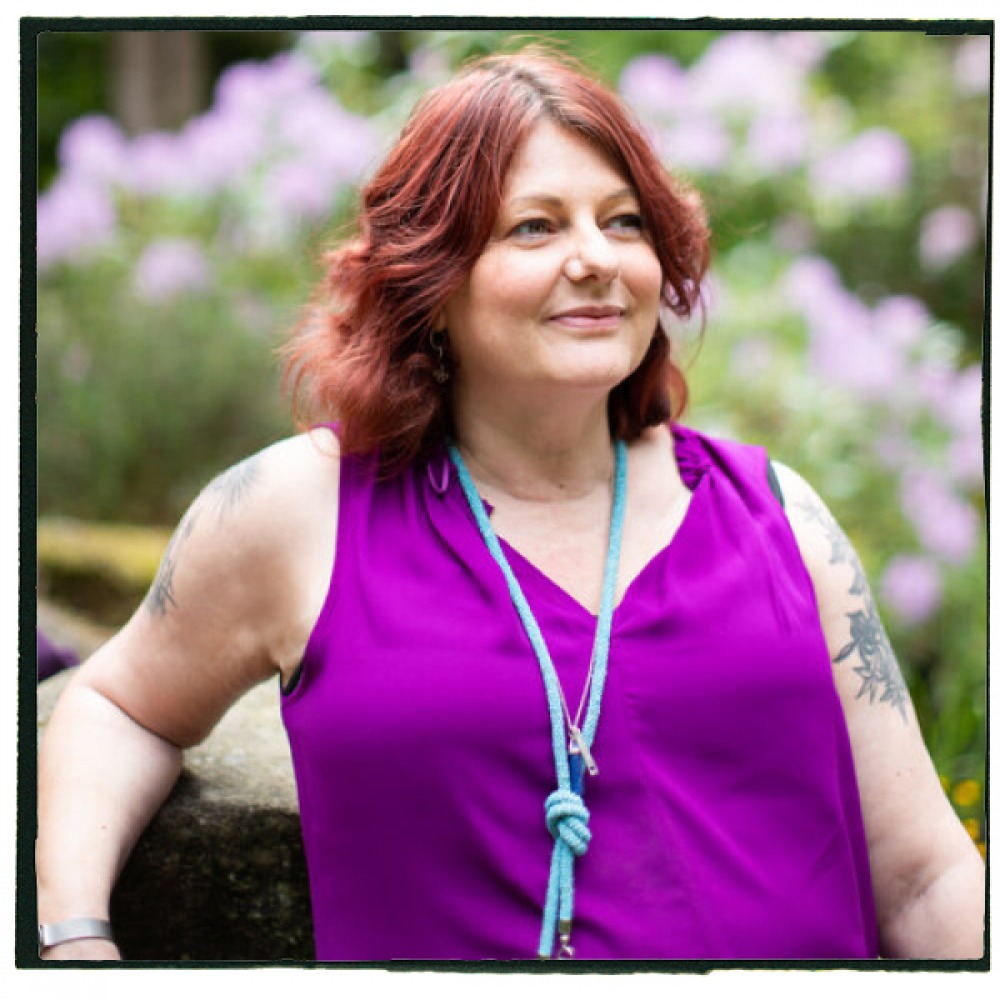 Kate Chartres, Therapy and Consultation
Since qualifying as a mental health nurse more than two decades ago, Kate Chartres has trained in a variety of therapies and now with multiple accreditations, including an Eye Movement Desensitisation and Reprocessing (EDMR) consultant, she offers a bespoke psychological therapy service where she helps people heal, and treats everything from low mood and phobic responses to grief and complex trauma.
Kate believes there are multiple reasons why people's mental health suffers at this time of year but, as obvious as it may seem, the main problem is people not doing enough of the things which make them happy. 'There's something called the stress vulnerability bucket which says that the things we find stressful – for example work, financial worries, grief, relationship difficulties, physical illness – can fill our buckets up,' she explains.
'We then need to do things to help put holes in the bucket, such as exercise, stabilise sleep, eat right, and do things that control our stress like yoga breathwork and even socialise, just to make sure the bucket doesn't overflow. But opportunities to do some of this stuff are affected by things such as the weather, the long nights and also the increase in the cost of living,' she says. 'Pressures on the health service across the board also sadly mean it's harder for people to access the help they need in a timely way.'
According to Kate, we might not notice the symptoms at first, but we might start to sleep badly, find we are worrying more about things, reduce our contact with other people without really realising, and slowly stop doing the things that benefit our mental health. However, when someone realises they are suffering, Kate has a variety of suggestions to help them cope at this time of year.
'Get into mindfulness. I can't advocate it enough,' she says. 'You simply focus on one thing – it might be your breath, the colours in a picture, or even the bubbles in the washing up. It helps you be in the moment and just notice without judgement,' she explains. 'It can be hard at first, and I always think it should be called re-mindfulness because you keep having to focus back on the one thing. But if you can be in the moment it's a great way to self-soothe and manage your stress levels as you can't be worried about a future that hasn't happened yet, or the past – all there is, is now.
'You could also get into tapping,' continues Kate. 'This is a form of tapping on meridian points or energy centres, almost like psychological acupuncture, and it can give you energy, manage difficult emotions, or even help with pain. There's a lovely app called the 'tapping solution' that has a free version with some basic information, or you can book in for a session with me to teach you the skill.'
For people who don't have time to come and see her, Kate also has some easy tips to follow at home. She says the best thing that people can do is to try and balance things, whether it's work and life, getting balanced sleep, or having a balanced diet. 'Take time to relax and just be, and get regular exercise – even if it's just wrapping up warm and going for a walk,' she says. 'Find time for laughter and fun every day, from dancing in the kitchen to listening to your favourite funny podcast. Just be kind to yourself and show yourself that compassion you have for others.
'I know no two people are the same so we work in partnership to guide them back to themselves,' Kate finishes. 'I love what I do and feel privileged to be able to help people. The skills I have allow me to really develop an intuitive plan for someone and to get them feeling like themselves again in the shortest possible time.'
Kate offers appointments both online or face to face from Whitley Bay Osteopathic Centre as well as running retreats. For more information head to katechartres.com.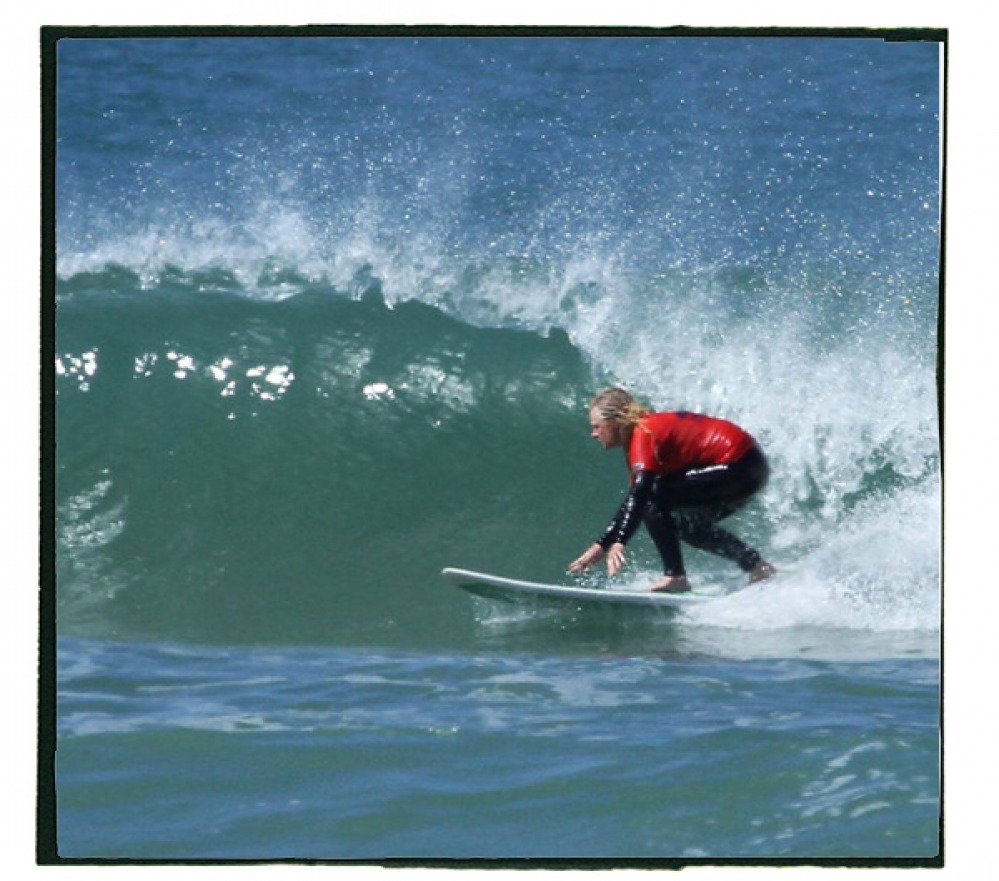 Sally Cook, Surf Northumberland
After having her two children Sally was looking to do something for herself, and as someone who had always loved outdoor activity, she decided to try surfing. Twenty years later she's still hooked on the sport, starting her own surf school, Surf Northumberland, six years ago.
'I made the decision to instruct and coach surfing to help people experience and benefit from the physical, mental and, dare I say it, spiritual rewards surfing can bring. I think the mental health benefits are more needed this year than ever,' explains Sally. 'With the way things are – the dark nights, the cost of things and sorting Christmas – people are really low and just need a distraction from things.'
And Sally says she has seen first-hand how surfing can be that distraction. 'People turn up looking like they're carrying the world's problems on their shoulders and when you get them in the sea they just light up. They're having fun and enjoying it and it's just a massive distraction. Doing something like surfing gives you a bit of light relief from it all and you feel so different afterwards.'
Sally explains why surfing is good for your mental health: 'It's all about mindfulness. When you're surfing you focus on what you're doing in that moment and you tend to not think about anything else. You're close to nature and in an amazing environment, so it's all about what you feel, what you see, and what you hear.
'I also think it can reset your mind. When you've been removed and you're focusing on that specific moment you're not thinking about anything else, and afterwards, when you go back to your normal, everyday thoughts and life you do feel a difference. Everything feels a bit lighter and a bit better so I think the mindfulness in surfing is brilliant.'
Another reason people struggle in winter is the weather, but Sally explains that this isn't a problem when it comes to her sport, and in fact, the cold can be a good thing. 'I think the weather has a lot to do with people's emotions – dark nights, rainy, cold, grim. But that doesn't matter when you're surfing. You've got the appropriate gear on and it's not like going walking along the beach with your dog in the pouring rain, you're going to get wet anyway,' she says.
'I think it's really good for people to step outside their comfort zone a little and try something new. A lot of people are frightened of feeling cold, but nobody I teach ever gets cold – they're always moving too much in the sea. If you do step out of your comfort zone and feel a little cold, then afterwards you really appreciate the warmth. You appreciate going home to a warm house and it helps you put things into perspective.'
For people wanting to get involved in surfing this winter, Sally's key piece of advice is to get in touch with a surf school. 'Find a surf school, have a chat with them and book a session. With my lessons, I give out really good kit so it's nice and thick warm wetsuits, boots, gloves and hoods so you don't need to worry about any of that. Plus, when you go with an instructor, they'll pick the right kind of day and weather conditions to suit your ability. All you have to do is just give it a try.'
Surf Northumberland teach surfing to people of all ages and abilities, offering group lessons and one-to-ones. Lessons are run at Bamburgh or Seahouses, and you can book a lesson at surfnorthumberland.co.uk or on 07810 526972.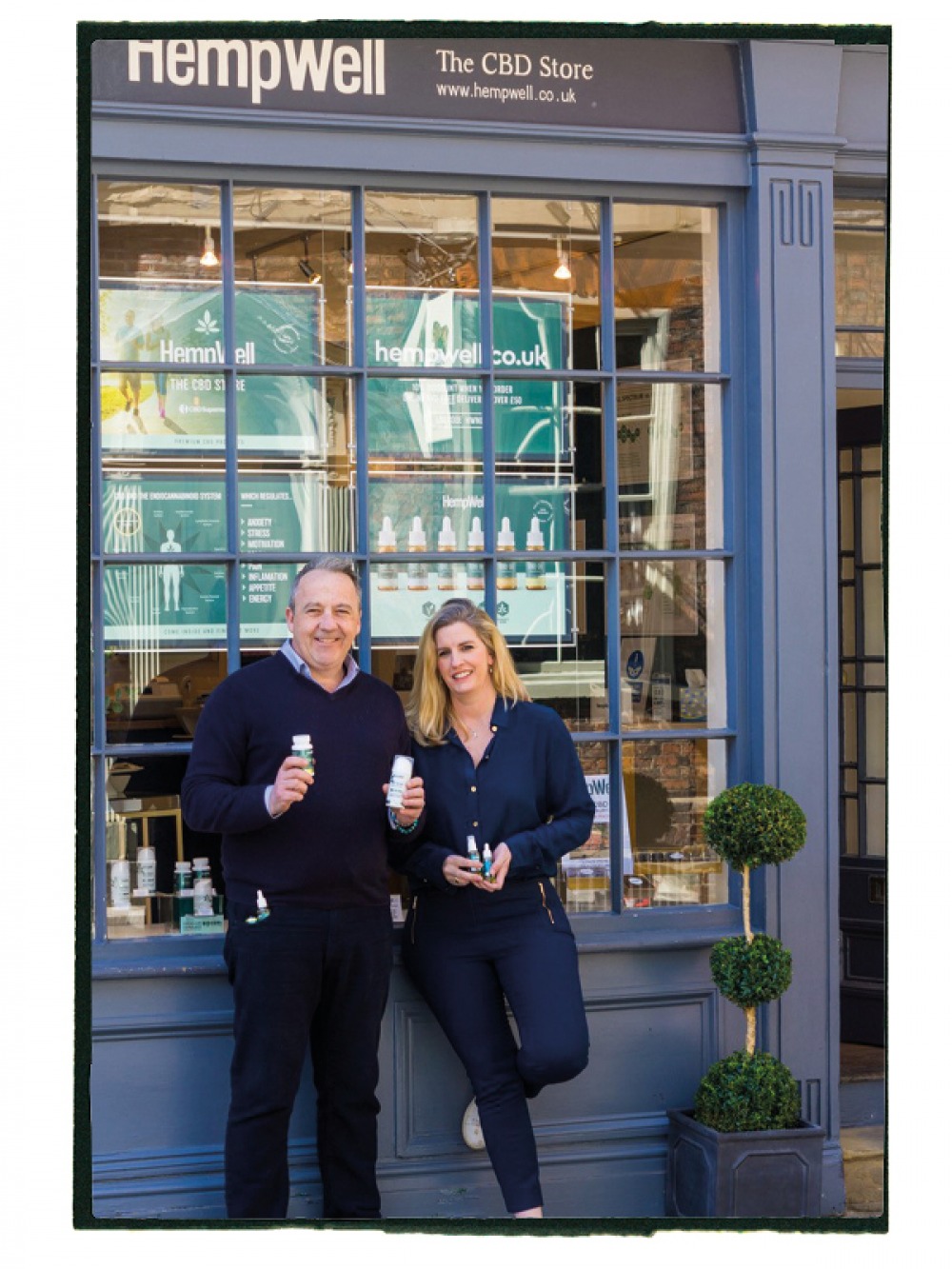 Lisa McWilliams, HempWell
Another increasingly popular way to beat the winter blues is by venturing into the world of CBD. Formally known as cannabidiol, CBD is an active ingredient derived from the hemp plant and you don't have to look far to find it as local HempWell offer some of the best in the business.
Founded in 2018 by husband and wife team, Philip James and Lisa McWilliams, HempWell is an award-winning company offering a variety of products which, as research suggests, can actively help with a range of common physical and mental health issues, including anxiety, stress, insomnia, chronic pain and arthritis.
'Philip first became involved in the industry after taking CBD to help alleviate the chronic pain in his knee,' says Lisa. 'After seeing significant benefits he decided to start HempWell. The brand then grew rapidly, and with two successful stores in Yorkshire, we now have a third store planned in the new year, as well as selling the products online.
'HempWell's products are unique because we grow the hemp organically ourselves, before harvesting it, extracting the CBD and manufacturing the products at the York Science Park. This seed-to-shelf traceability is one of the factors that makes our products award-winning,' she explains.
CBD products are in high demand as consumers around the world take advantage of the health benefits of natural herbs and plants, and this includes improving their mental wellness. 'Managing mental health with CBD has really grown in popularity as it's a natural and chemical-free product which can be taken daily, as part of your wellness routine,' Lisa explains. 'The best options are CBD oils, placed under your tongue as the sublingual delivery is very effective. Soft gel capsules and gummies are also alternative options for taking CBD.
'People can feel depressed during the winter months, and a likely cause of this is low serotonin levels. While CBD doesn't necessarily boost serotonin levels, it may affect how your brain's chemical receptors respond to the serotonin that's already in your system and studies have found that CBD's effect on these receptors in the brain had both anti-depressant and anti-anxiety effects.
'There's also a close relationship between sleep and mental health,' continues Lisa. 'Living with a mental health problem can affect how well you sleep, and poor sleep can have a negative impact on your mental health. Fortunately, there is research to suggest that CBD can help with sleep issues too, including insomnia.'
Other products HempWell manufacture include tablets, chocolates, topical creams and balms, and an assortment of spa items including skincare, bath bombs and candles. 'We have a collection of over 70 CBD products so we have something for everyone, whether you are CBD curious, or a CBD convert,' says Lisa. 'In store we offer a "try & taste" station where you can apply the pain cream, try a gummie or taste the oils, and our in-store experts can guide you to find the most suitable product.'
All of HempWell's supplements are designed to last for a full month to maximise benefits so every product can be purchased as a subscription with a 20 percent discount each month. For more information visit hempwell.co.uk. The customer service at HempWell is key to guiding customers on dosage and the most suitable product based on the FSA's recommendations, if you can't make it to one of their stores, please call 0800 772 0508 for any guidance.