Meet the Man Who Relaunched a Yorkshire Family Business to Create James Bond Film Approved Quality Cashmere
Adam Holdsworth has spent the last 25 years working in the cashmere industry, following in his father's footsteps
Since taking over luxury retailer N.Peal in 2006, he's been putting his own stamp on this famous brand.
There are few higher accolades for a fashion brand than being 007 approved, and luxury cashmere brand N.Peal are just that. 'We have had products featured in the last three Bond films: Skyfall, Spectre and No Time To Die,' says Adam, CEO and creative director of N.Peal. 'There is always an element of chance with these things, but I've found the harder you work the luckier you get and we are incredibly proud to be associated with such an iconic franchise.'
This is not N.Peal's first appearance on the celebrity fashion scene either. N.Peal was established in the Burlington Arcade, Mayfair in 1936 and has always specialised in luxury cashmere. The brand quickly became synonymous with exceptional cashmere garments and by the 1950s, Nat Peal, the brand's founder, was hailed the 'British King of Cashmere'.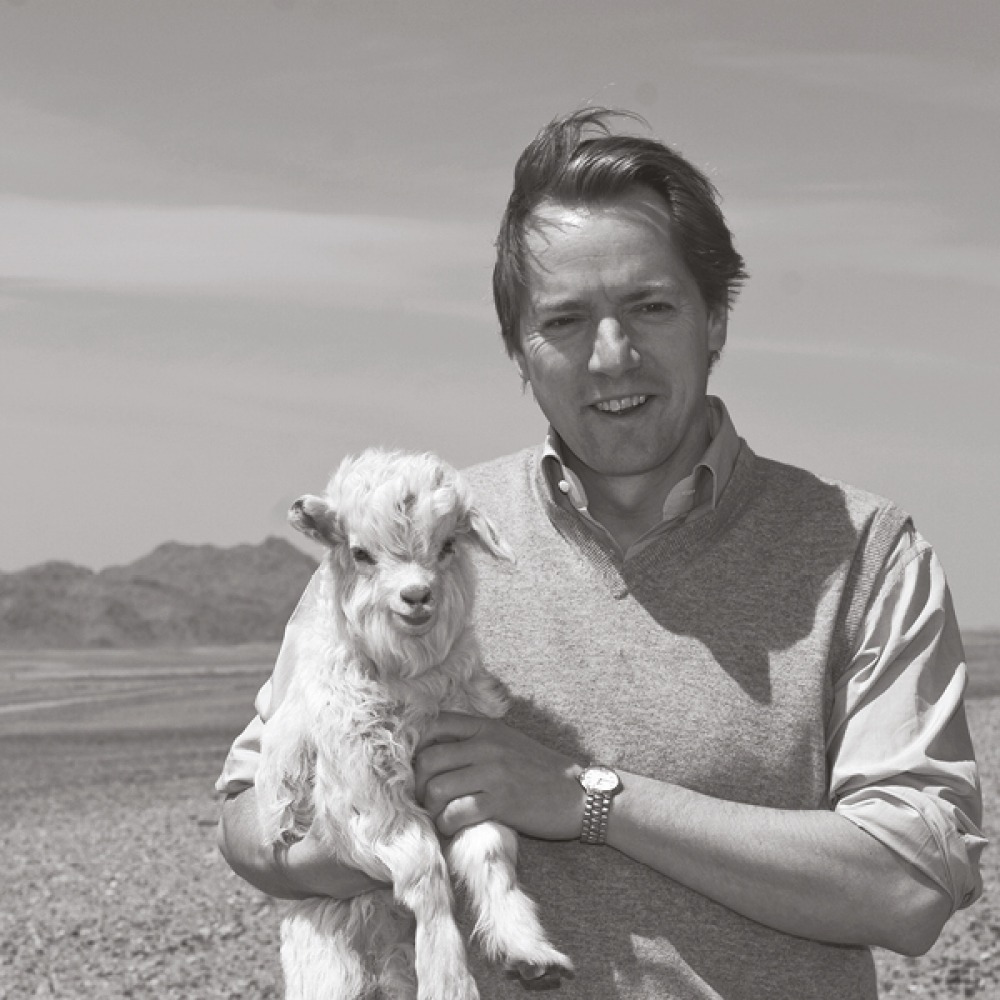 From there he set his sights on the East Coast of America. Extensive travel overseas helped N.Peal build its transatlantic reputation and before long their customer portfolio included some of America's biggest stars including Marilyn Monroe, Ava Gardner and Princess Grace of Monaco, amongst other well known faces.
But in the 80s and 90s when larger brands began taking over the clothing market, this was detrimental to N.Peal's smaller, more specialised approach and the company eventually went into administration. That was until Adam came to the rescue and took over the company in 2006. 'We bought the N.Peal name from the administrator as the business had lost its way and closed,' Adam explains.
'So, it's been quite a journey – effectively from relaunching the brand as a start-up to where we are now with 10 stores across London, Europe and New York. And of course online – now the biggest store and helping us transition to being a digital-first business.'
Today the business sells luxury cashmere knitwear and accessories, which are designed in London, using cashmere from Mongolian goats. N.Peal plans to be the global destination for sustainable luxury cashmere, recognised and trusted for its integrity and quality worldwide.
One of the brand's biggest strengths, according to Adam, is its ability to move with the times. 'N.Peal was always about fantastic cashmere quality,' he says, 'and we've retained that. People want beautiful cashmere that will last. But it's been the ability to modernise and develop the product so it's relevant today, and being able to constantly evolve is how the business has grown so successfully.'
'N.Peal is a small, quintessentially British company. Based in a converted barn in Beamsley, it was important to Adam to keep his headquarters in his home county'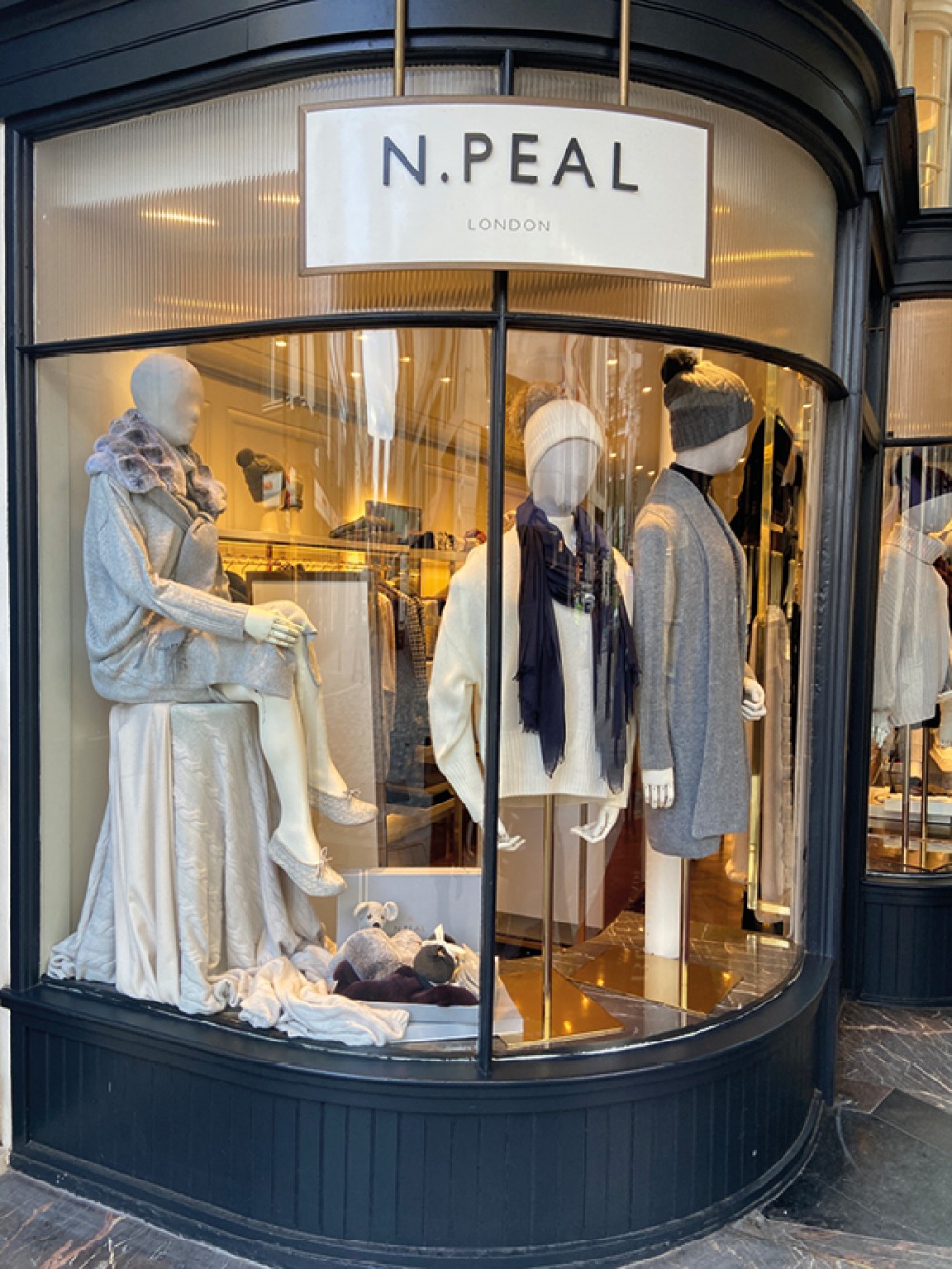 Committed to their social and environmental goals, N.Peal aim to ensure their products are sourced and manufactured responsibly, and protect the environment for their Mongolian herders and goats. N.Peal have also already limited plastic and paper use within their head offices in the picturesque Yorkshire Dales, and being environmentally friendly is an important company ethos.
Adam comes from a textile background and believes it was no coincidence that he ended up in the industry. 'My father was a Bradford wool merchant and I joined the family business in 1989,' he explains. 'We were buying carpet wool out of Mongolia and started trading in cashmere. Over time I built a great deal of experience in the raw cashmere fibre so the leap across to finished garments was a lot simpler.
'In 2003 I set up a brand called Pure Collection with my then business partner Nick Falkingham selling cashmere knitwear direct to consumers – pretty radical in its day – and it was very successful. I sold my shares in Pure seven years ago to concentrate on N.Peal. It's been fantastic to stay within the textile industry and to leverage my early experience gained in the wool trading business. Wool trading is a very tough game and those lessons have stayed with me.'
Despite overseas success, N.Peal is a small, quintessentially British company. Based in a converted barn in Beamsley, it was important to Adam to keep his headquarters in his home county. 'The motto on our crest translates as Integrity, Loyalty, Endeavour (hard work!) – and that pretty much sums up Yorkshire. We know we can attract great people who are passionate about the brand from here.'
Adam was born on the edge of Ilkley Moor and has lived in the area all his life (starting his family with wife Kirsty, four children and black lab Purdy here), so it is no surprise what his favourite thing about Yorkshire is. 'The hills!' he tells us confidently. And with N.Peal currently focused on expanding in the US and Europe, targeting new store openings whilst expanding the product range at the same time, it's a good thing Adam knows the best way to relax. 'I love the Dales and getting out on the hills allows you to totally decompress after a hard week's work. I wouldn't want to live anywhere else!'
For more information head to npeal.com
An item you couldn't live without?
Yorkshire Tea bags! We take them with us everywhere we go! Sad, I know!
A book you recommend?
I recently read Still Life by Sarah Wilman. It's one of those exceptional, fabulous books that you never want to finish.
Tipple of choice?
White burgundy, and probably too much of it!
Advice you'd give your younger self?
Always take a club more than you think. Same in golf and business. Rarely poor advice that I struggle to follow.
Favourite place to walk in Yorkshire?
Get off the train at Ribblehead and walk across the fells to Dent. Then get the train back. Magic! Dent is technically in Cumbria but within the historic boundary of the West Riding. So still Yorkshire in my view!