The Richmond-Based Brand on their Boots Perfect for Outdoor Enthusiasts (and Dog Walkers)
Based in Richmond, the Dedito brand was born out of a passion for the outdoors, and the desire for products to meet the challenges of this way of life. We caught up with founder Dario Martina to find out more
In 2003, a dog came into my life. Not just any dog but a dog that would influence my life beyond expectations,' explains Dario. 'A Weimaraner, his name was Dedito but we called him Dodi. As he was a working gundog, a Hunt, Point, Retrieve (HPR), I decided to gather as much knowledge as I possibly could about the breed and HPRs in general. I travelled to Scotland to train - or really to be trained - so I could get as much work as possible for Dodi.
'On our way back we stopped on the grouse moors up in Yorkshire and I met the head keeper. We became friends, and he asked if I wanted to come with my pointer to do some grouse counting. So I came back and rented a house for a month during the shooting season; that was 16 years ago and as they say… the rest is history.'
Whilst Dario was in North Yorkshire helping out on different moors and working Dodi, he was regularly asked about a brand of outdoor boots from Italy. He was always being asked if he could import the boots, and, as a hobby to keep him busy while he was here he thought 'why not?'.
But it didn't take long for entrepreneurial Dario to have a better idea. 'After a few years of selling these boots, I started to realise that there was a demand for an outdoor boot specifically designed for the demanding UK terrain, from moorland and woodland to rocks and wet grassland,' he explains.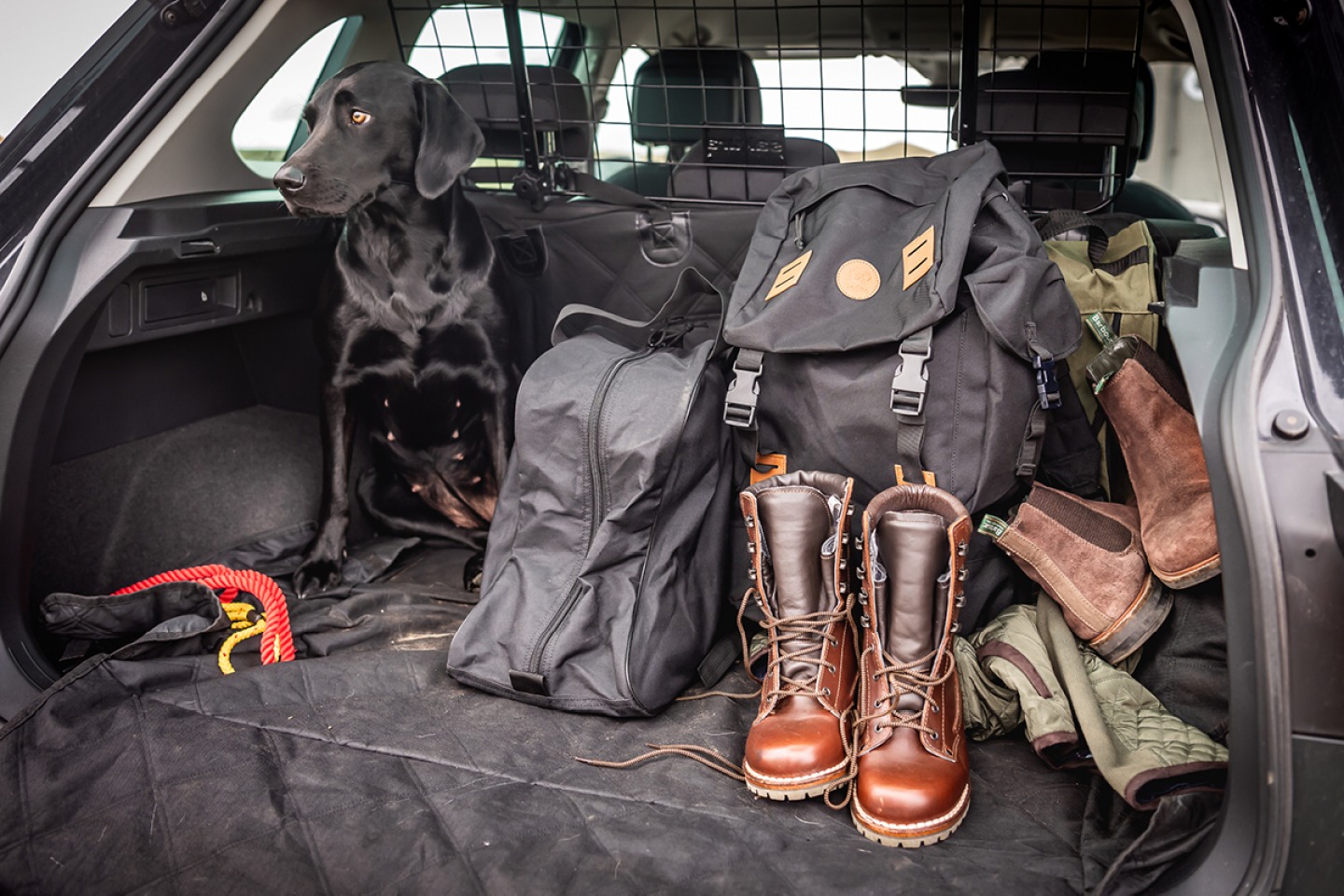 'With feedback from several gamekeepers I had a meeting in Italy to discuss the possibility of creating the ultimate performance boot, and decided to produce outdoor boots under my own brand name, Dedito, which was inspired by my first Weimaraner. A tribute to the dog that introduced me into this lifestyle, the brand was born and it has just grown naturally from there.'
Based in Richmond, Dedito Boots create footwear suitable for anyone who likes to spend time outdoors. Not putting themselves into a niche market, their products are for gamekeepers, walkers, dog handlers or any outdoor pursuit enthusiasts. After a few years of successfully selling outdoor boots, and with demand continuously growing, Dedito also decided to develop their own branded wellies.
'Our boots and wellies are for anyone who needs a good pair of outdoor shoes for any activity on rough, wet and varied terrain. They are ideal for both men and women, and tailored to a shape that will fit all different feet,' says Dario. 'The motto is that we want to supply a good quality product for a reasonable price. So even though our products are made in Italy, I want to show that for a good price you can get top quality footwear.'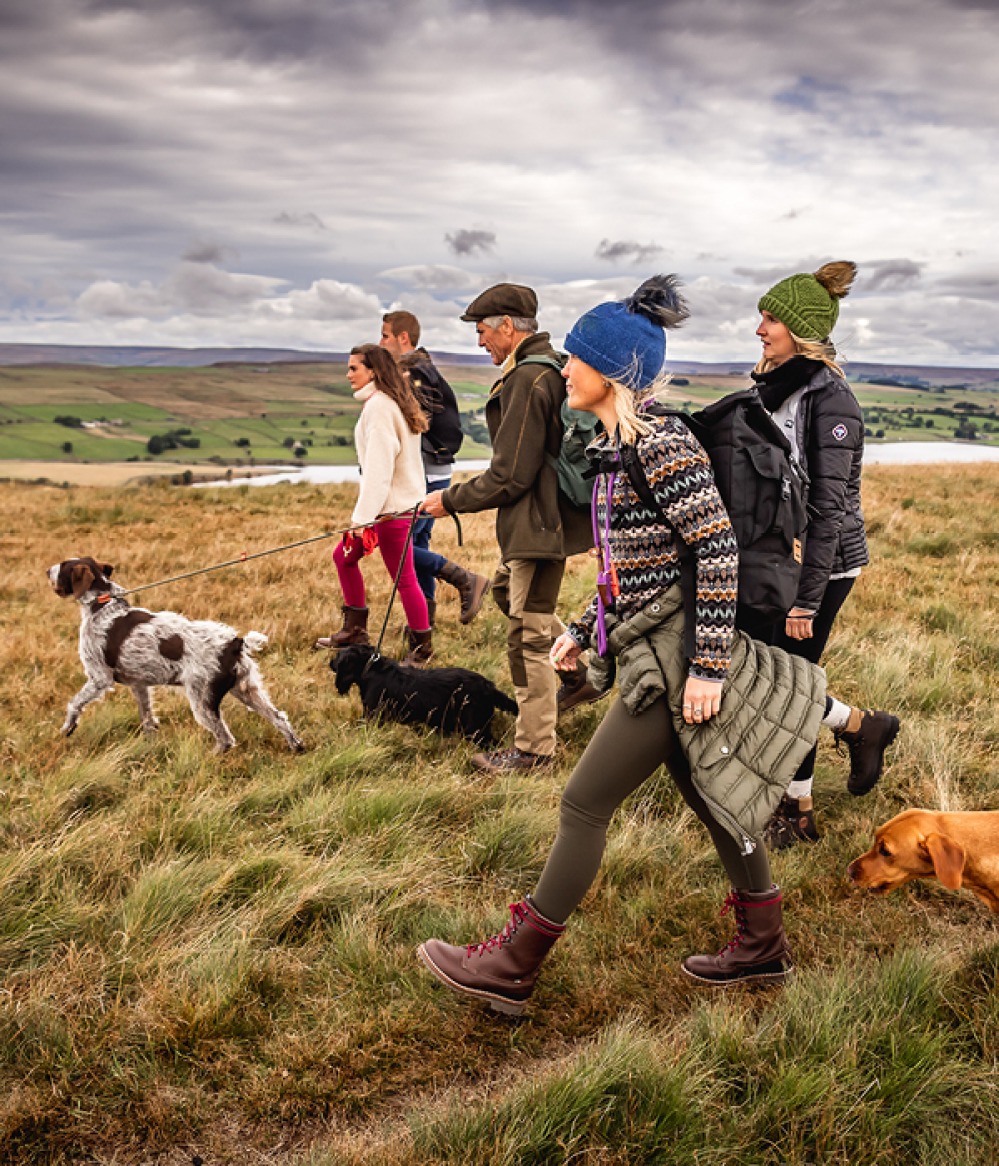 Dedito Boots come from two suppliers in Italy. 'We use two small factories to make our boots. They're both family-run businesses that go back five generations and have been making boots for 80–100 years, so they care about quality. For them it's not speed or the amount they supply (they drive us mad sometimes in terms of what we order and what we get in) but for them it's about taking care over the product instead of producing big numbers.'
Handmade in Italy, Dario believes Dedito Boots stand out from other brands because of their commitment to delivering footwear with the user in mind. 'I have a saying that if we focus on the product and the customer care, the sales will come themselves,' says Dario. 'We never compare ourselves to competitors, or say we are better, we just make our boots based on feedback from our customers and we really focus on the quality of the product. It's about that personal touch.
'We develop our boots with the people using them,' he continues. 'For example our most popular product is the boots we started with, the Moorland boots. The Moorland was developed with input from the keepers on the high moors because we decided if we can make a boot that is strong enough to last up on the grouse moors, they will last for everybody.
'They're 100 percent waterproof, they have a VIBRAM sole, they have a thin insulated WIND-TEX inner membrane, and we had the leather covered in a Polyurethane (PU) coating that will protect the leather. Because if we protect the leather we can use soft leather and soft leather makes the footwear far lighter to use, so it's nearly 200 grams lighter than the boots from our competitors and the protection means hardly any maintenance.'
Dario adds: 'Now we reach much further than gamekeepers, and we work with equestrians, with people that just like walking, people that are dog trainers or dog walkers, so all kinds of different terrains that people need our boots for, we are working with. We don't focus on just one type of user – we make footwear and it's up to you where you want to position us.'
'Our boots and wellies are for anyone who needs a good pair of outdoor shoes for any activity on rough, wet and varied terrain'
This year Dedito set up an accessory line which includes waterproof trousers, gaiters, boot bags, welly bags and beanies and a range of dog coats with a fleece inner lining and waterproof outer lining, as well as a travel bowl. After all, Dedito wouldn't exist without Dario's dogs.
'This adventure started because of my dogs,' says Dario. 'The dog that is used as the logo is the first dog that bought me in the UK, I had his father and his son, and now I have his grandson so the line keeps going. Basically, I ended up here and I do what I do because of the dogs. If I hadn't get a dog 17 years ago I never would've been here, so that's a very important part of my business.'
Dedito have resellers countrywide, or you can shop their products direct at deditoboots.com.