Meet the Seaton Sluice-Based Maker Who Creates Resin Artwork Inspired by Our Coast
Ebb Tide Art is making waves with her coastal artwork
Darcy Rainford-Blackett's evocative resin artwork is inspired by our dramatic coastline. We caught up with her to find out more.
Tell us what you do. I create aerial view resin seascapes on furniture and wall hangings. I take my inspiration from the Yorkshire and Northumberland coast, and some more exotic spots I've visited in the past.
What's your background? I'm originally from North Yorkshire, but currently live in Seaton Sluice. I'm a self-taught artist, although I've had some great influences spontaneously float in and out of my life and give me guidance. Since becoming more confident in my art, I've taken a step back from trying to paint realistically and instead I've shown more interest in abstract, expressive art. This is the first time I've worked in the art industry. I've always been creative but my jobs have never reflected that, apart from when I was a teacher… in which case my flash cards were my only form of artistic expression!
Where do you find inspiration? Sitting and watching the sea gives me great understanding of how it moves and disappears back into the sand. Inspiration can be wherever you might look for it! I often find it in people close to me, or nature itself. There's a lot of chaos and order in nature, so it's quite fun to mix in both.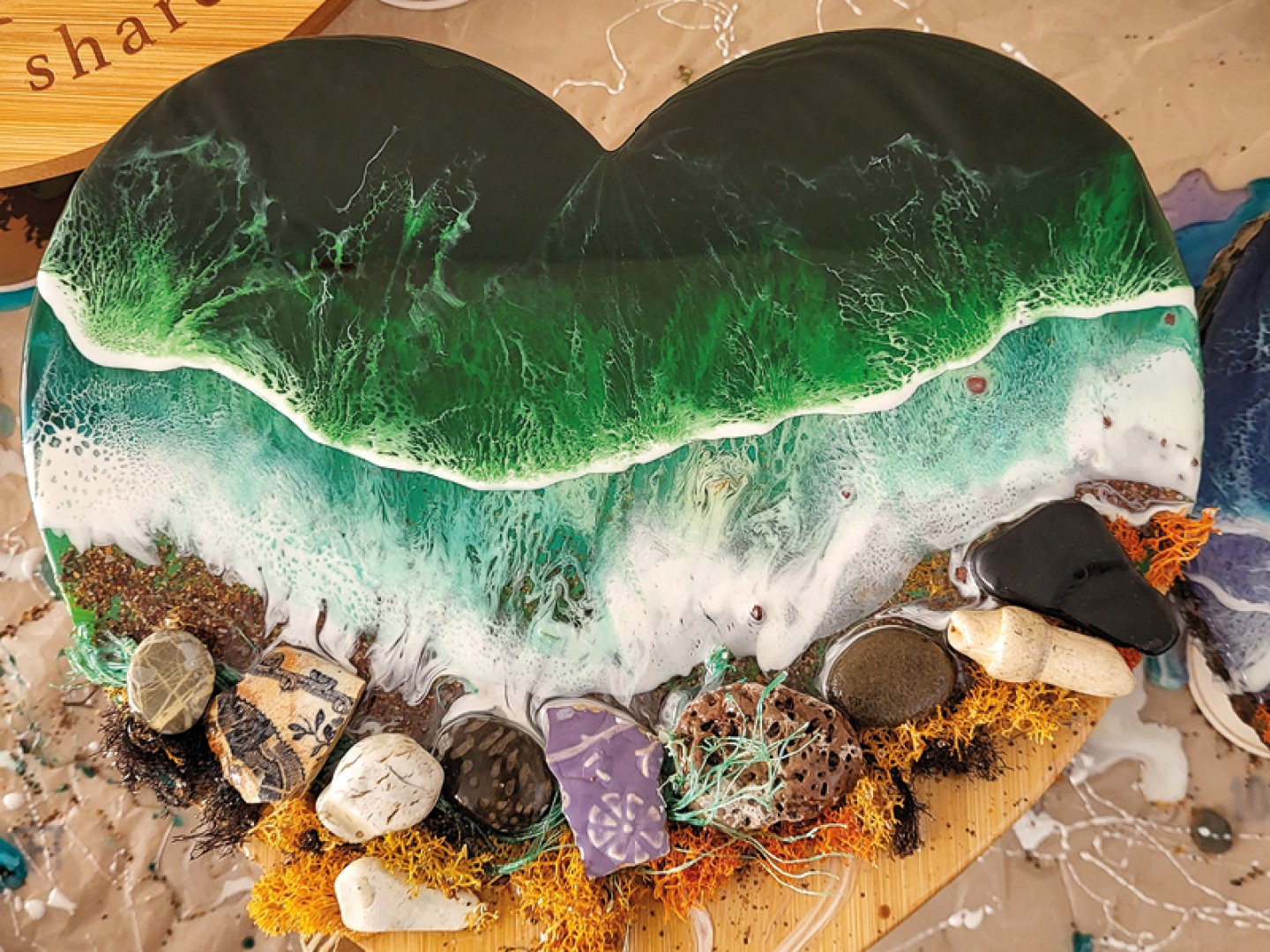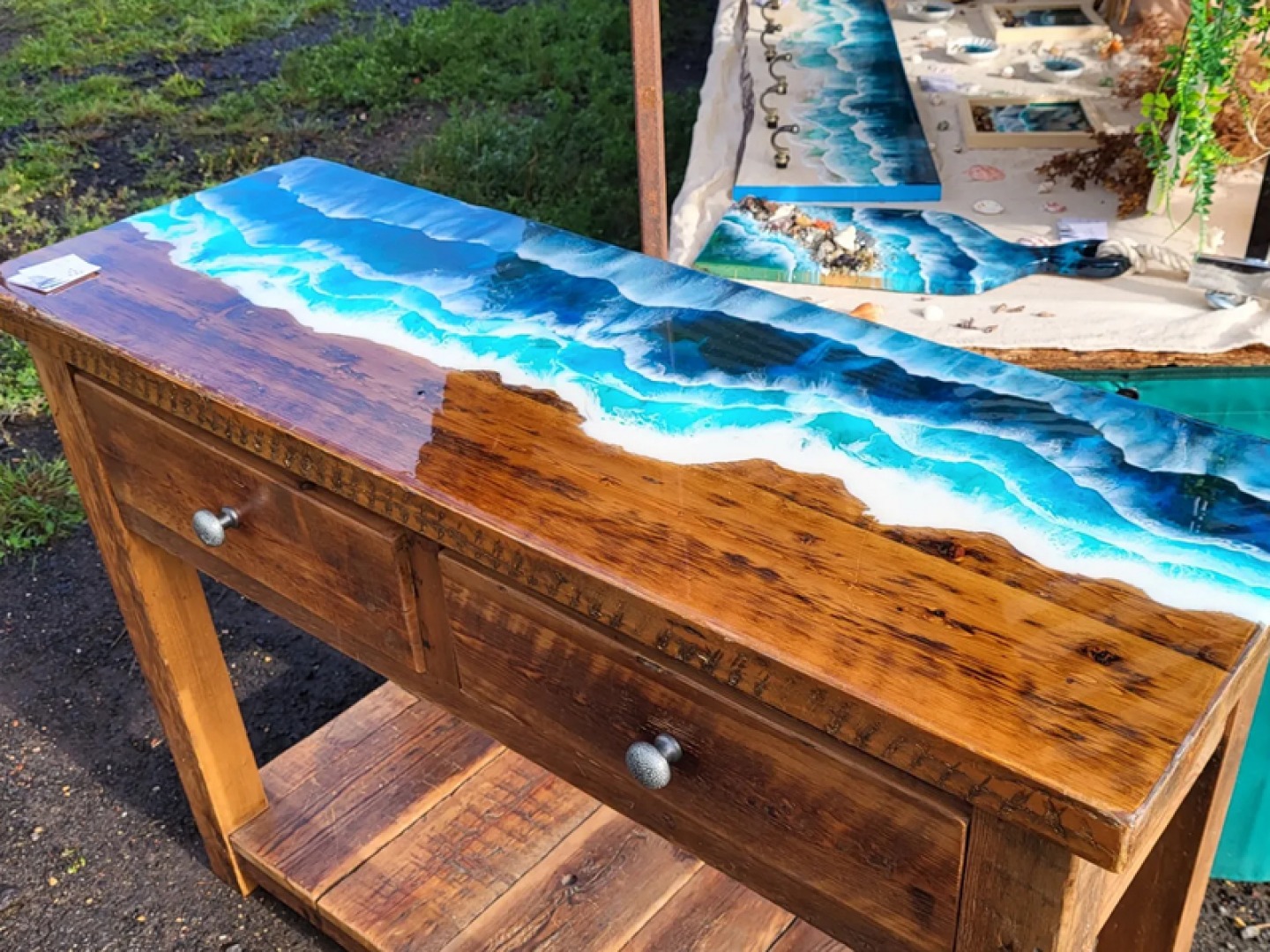 'Sitting and watching the sea gives me great understanding of how it moves and disappears back into the sand'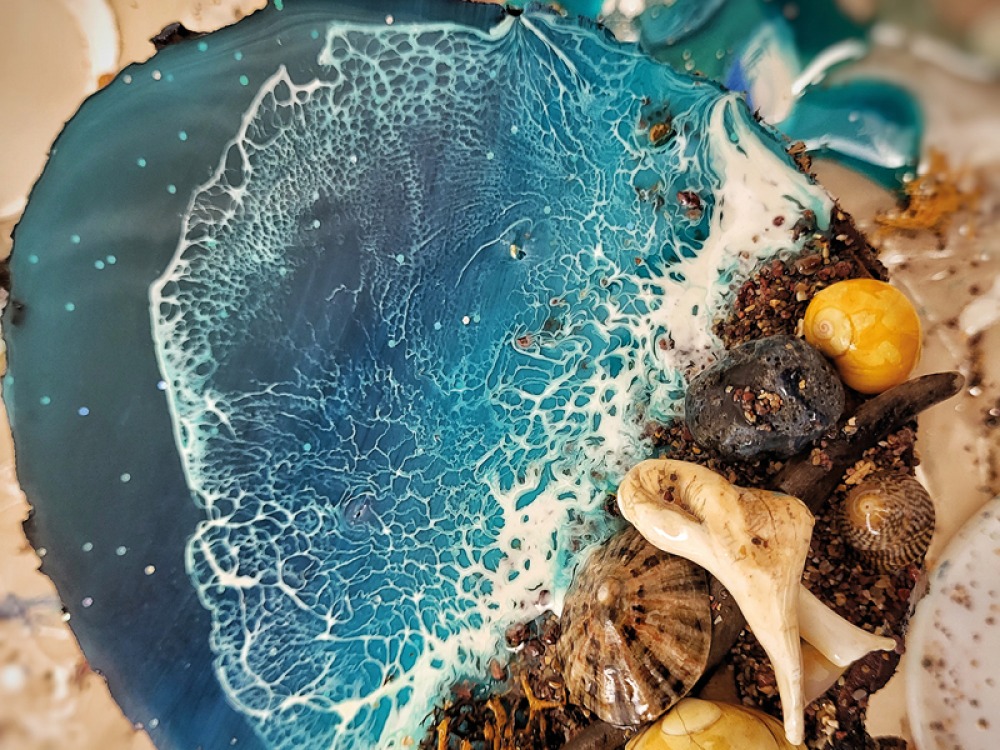 Where do you source materials? Most of my materials are locally sourced. I get my wood from a tree surgeon in Stanley and my funky rocks, seaglass and bits of pottery from a lovely lady in Seaton Sluice, who is the best at finding weird and wonderful pieces of history in the sand.
Tell us about your typical day. I used to be bad at routine but since being self employed I've had to really practice it. So, my routine now starts with doing bits around the house, then the gym, followed by a good chunk of hours at the studio, then I leave before rush hour to go climbing or go meet some pals.
What's your favourite thing about what you do? There are so many things I love about what I do, it's given me the freedom to balance out my life and work. I get (almost) everything done that I need to do because I'm on my own time. I absolutely love the community of markets and the makers too. It's always so welcoming and supportive. Finally, there's something about being surrounded by creative people – the energy is just so inspiring and addictive! I always come away feeling like I've eaten a bag of blue skittles.
What's the most challenging part? The hardest part for me is staying motivated when I don't have any markets booked. I should be stocking up for future markets but I tend to procrastinate instead – whoops!
Favourite piece of your own work? Probably the wall art chopping boards. I love upcycling something pretty basic and plain into rolling waves and cerulean sea.
How do you relax? I love to spend my spare time outdoors with my partner or friends. There's a huge community of climbers here so that takes up most of my spare time – I enjoy dancing and hula-hooping too.
Follow Darcy on Instagram @ebbtide_art or search Ebb Tide Art on Facebook to keep up to date.