Meet Silver-Haired Model and Advocate, Annie Stirk
As a proud Yorkshire woman, Annie is proving age is no limit when it comes to following your passions
For most, retiring from a successful and busy career in television, PR and marketing would mean taking things a little easier, but for Annie it meant breaking into the modelling industry. Now an advocate for the silver-, grey- and white-haired community, she is championing not only the older female generation, but also her home county.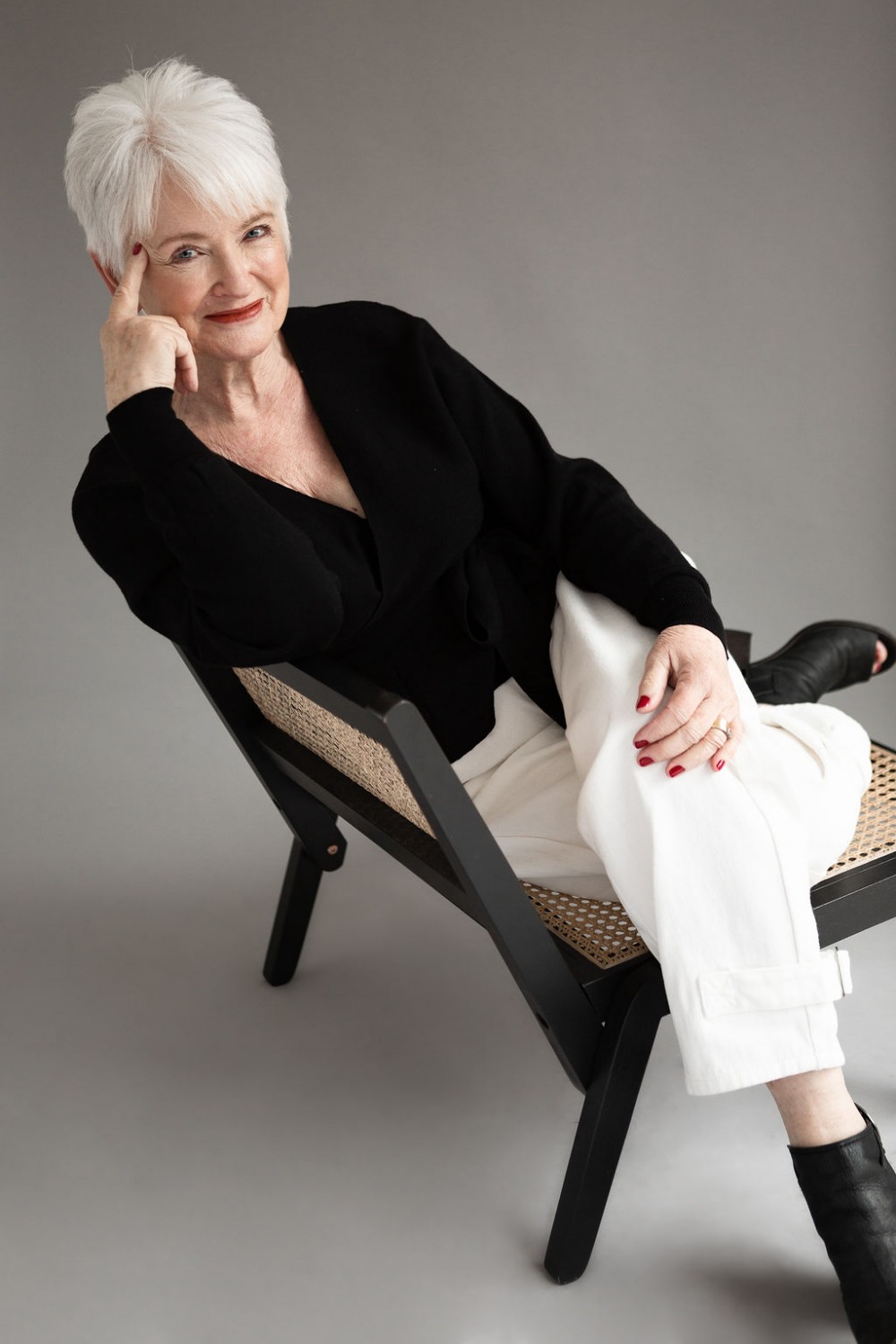 Tell us how you got into the world of modelling.
I've always loved fashion and clothes and wearing my lippy, but when I retired at 67 and hung up my PR hat I thought 'what now?' I'd been so used to coming up with ideas and having lots going on I thought I really needed to try and find something new. I saw an advert on Facebook looking for someone to model with no experience needed, so I sent in a photograph of myself and they asked me to go along to a shoot. I then approached York Fashion Week but they told me they had filled all the spots for that year, but with my PR head on I thought that my way in would be to approach them with the idea of having more silver- or grey-haired models in the show. They loved the idea and asked me to go for it so I approached Rachel Peru, a fellow silver model, to ask if she'd help me champion and celebrate the older woman. Sadly, due to the pandemic, the show was cancelled but we eventually did the Silver & Sassy fashion show in September last year and it gave people a real boost. It was such a fantastically empowering event.
Did you ever think that you would be modelling post-retirement?
I had no big plans and lots of things have just evolved. My two kids bought me a fashion shoot for my 70th birthday and I went along and coincidentally the photographer was working on the Meatless Farm campaign, and he asked if I wanted to be involved. I of course said yes, and was given the 'granny-Annie' look with the big specs and knitted cardigan, but never thought I would be on billboards across Yorkshire. It's a crazy world, and it's very competitive even at my level – you would think that there aren't huge numbers of women my age wanting to model but in reality there are loads.
What's your mission in the modelling world?
The silver-haired look is becoming more prevalent in marketing now but there is still a long way to go and my mission is to do what I can to influence the advertisers and marketeers. It's become more campaign related now and it's really nice to be a spokesperson for age-related issues, hair issues and things that relate to us as an age group – it's not particularly about wearing a frock and prancing down a catwalk, although that is very nice. It's really about being involved in something which has a bit of meaning behind it as well.
'The silver-haired look is becoming more prevalent in marketing now but there is still a long way to go and my mission is to do what I can to influence the advertisers and marketeers'
Who inspires you?
I've always loved Helen Mirren because she's very bold and brilliant. At Paris Fashion Week she came running out of a building towards the cameras in a floaty dress with no shoes on and she just looked incredible. It was that kind of attitude of 'here's me, this is who I am'. She is my inspiration. Also, May Musk who is an international model and around the same age as me, she's amazing too.
What's it like representing Yorkshire?
We've got some brilliant independent fashion shops and boutiques but there are some great designers here too and I'm absolutely behind the Yorkshire fashion industry. I'm a very proud Yorkshire girl and have always been keen to support.
Is there a particular Yorkshire view which takes your breath away?
My husband is originally from the Yorkshire Dales so we do often go walking there and my favourite area of the Dales has to be Swaledale.