It's a Dog's Life: A Coastal Walk
Living North's canine columnist is back to share the inside track on his favourite dog-friendly spots
Say hello to LN's official office pooch, Winston – this week he's sharing a special seaside stroll.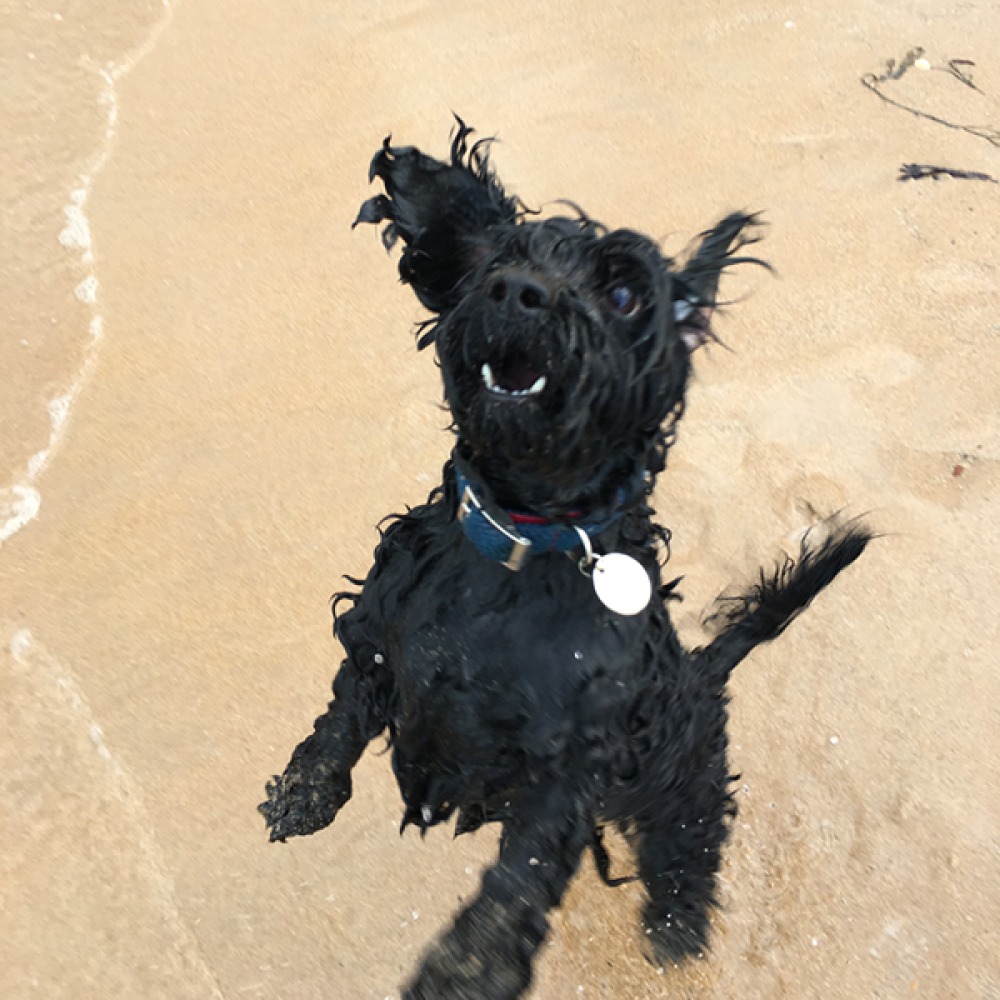 Hi dudes!
How are you all today? Not happy about what's going on in Ukraine but I'm trying to think of other things to be fair. Dad says that's putting my head in the sand, but I love doing that, so I don't really understand.
Anyway, I've got a job to do and thanks to you all for your feedback to my first article – it was amazing. I need more of your suggestions, pictures, places you love and maybe the odd weird thing you want to share, but remember if it's too strange or potentially offensive it won't get published (unlike on Facebook, my dad reminds me, where he says anything goes). I know this because my first article was edited by my sister (she's brilliant but can be quite dull) and she thought my comments about a certain subject surrounding Covid might encourage keyboard warriors (whoever they are). Anyway, given she's bound to read this too I'll say no more on this subject. I'm also the ring bearer at her wedding next year so don't want to miss out on that job. Mind you I do have to question the whole concept of free speech but given I'm new here I'd better toe the line… for now.
So where are we heading today? To the beach…hurrah!
Saying we're going to the beach in this neck of the woods, by that I mean the sand not the trees, is somewhat misleading, as any self-respecting pup will know there are a huge number of opportunities right here on our paw-step. So I'm going to start with one that begins on the beach and heads to the pub…sound good? Yes, I thought so too.
My preferred plan is to park the car on any one of the various pull-in spots that line the road between Boulmer and Craster, where you can usually park easily. The closer to Craster you go the shorter the walk (sorry if that sounds obvious).
We start in Boulmer, regrettably we avoid the FBI (Fishing Boat Inn), it's a nice boozer my dad says but I'm only allowed at the front in the car park which is dull, but if it's fine the terrace looking over the beach is good and we can sit outside there. Anyway, follow the path (quite a long way) north and you will eventually arrive at Craster. It's a fun walk, with uninterrupted views of the sea. My mum thinks this is especially calming, but Dad finds it frustrating when he has to say hello to people on the path, but it's rarely that busy so don't be put off for a second.
When you arrive at Craster there is a choice of a quaint café or the pub, The Jolly Fisherman – Dad always insists we go there (for the beer).
The pub itself is great and on a fine day you can sit in the garden overlooking the small harbour. In winter the fire's usually on and the locals who gather chatter away (one burps quite often which we all find annoying), but once again don't let it put you off. At lunchtimes and in the evening it can get really busy and the food is pretty good, priced at a premium due to its location but good. We're not allowed in the posher bit overlooking the sea but I did go there once for my aunt's birthday, Dad smuggled me up in a coat – it was really fun and the views were amazing (when I was allowed out from under the coat).
So there we are, a wonderful walk.
Next time we're going on a short break for Mum's birthday. Dad says it's a secret but I think that's because he hasn't booked it yet, but he usually finds a place eventually so it should be ok, but why he makes it so stressful is beyond me.
Anyway have a good week send me some ideas if you get a moment and we'll catch up next time.