Musicals, Comedy and Halloween Trails: What To Do in Yorkshire This October
Get out and about with our list of things to do
We've rounded up must-not-miss events and activities this October, including some spooktacular trails, musicals for all the family and concerts you can't say no to.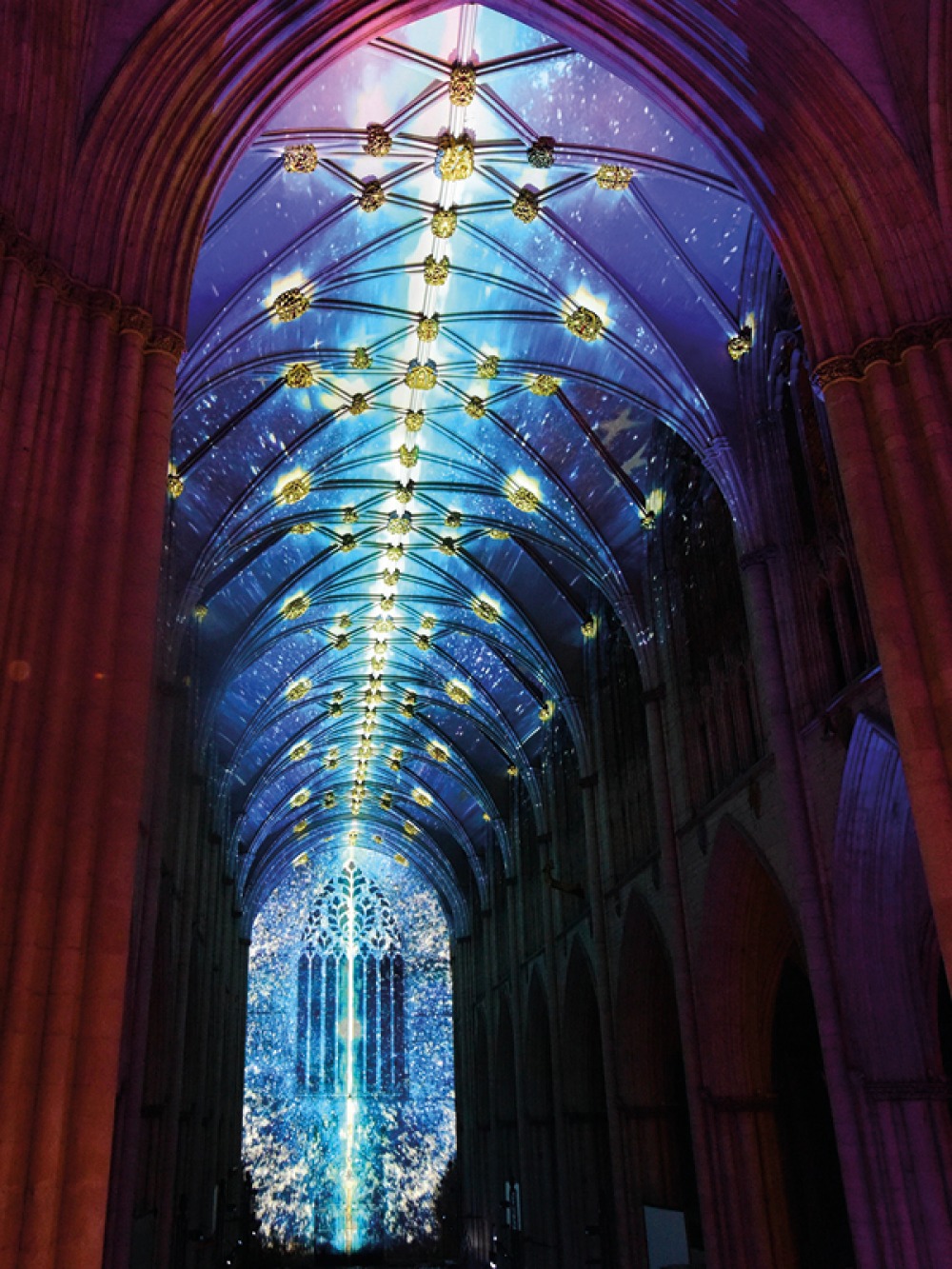 THE NORTHERN ANTIQUES FAIR
29TH SEPTEMBER–2ND OCTOBER
The Garden Rooms at Tennants, Leyburn
01969 621146 tennantsgardenrooms.com
The Northern Antiques Fair returns to The Garden Rooms at Tennants after a very successful relocation from Harrogate where this prestigious fair had been running since 1951. Growing in size, there will now be more than 40 exhibitors showcasing a wide selection of disciplines including furniture, paintings, glass, jewellery, sculpture, and much more. There is ample free parking, plus a café, bar, bistro and gift shop to round off a rewarding day out.
EMMA GIBSON: QUICK SAND
UNTIL 2ND OCTOBER
Scarborough Art Gallery
scarboroughmuseums
andgalleries.org.uk
Using micro-3D scanning technology, Emma Gibson has worked with The Imaging and Analysis Centre at the Natural History Museum to discover the shapes of individual sand grains before recasting them as mighty forms. Each piece was made using recycled plaster, cliff chalk, timber and a pioneering resin made from recycled plastic bottles. Films, digital and physical models and other materials will be shown alongside her creations.
WATERSCAPES AND LANDSCAPES: AILSA READ AND CLARE DEAN
16TH SEPTEMBER–5TH OCTOBER
The Station, Richmond
01748 828259
thestation.co.uk
Marvel at this exhibition of work inspired by water and meadows. Ailsa and Clare are inspired by the natural world but display their inspirations in different ways. They have exhibited together at RHS Harlow Carr, and they'll be there again in November and December.
BEEHIVES, BOBS & BLOWDRYS
17TH SEPTEMBER–16TH OCTOBER
The Piece Hall, Halifax
01422 525200
thepiecehall.co.uk
A first of its kind, this stylish exhibition is curated by fashion research consultant and senior academic at Solent University, Donna Bevan, and award-winning hairdresser Andrew Barton, celebrating the art and skill of hairdressing along with some of the most iconic looks of the past 70 years. It will highlight technological breakthroughs in salon products and the influence of hair fashion trends and subcultural styles.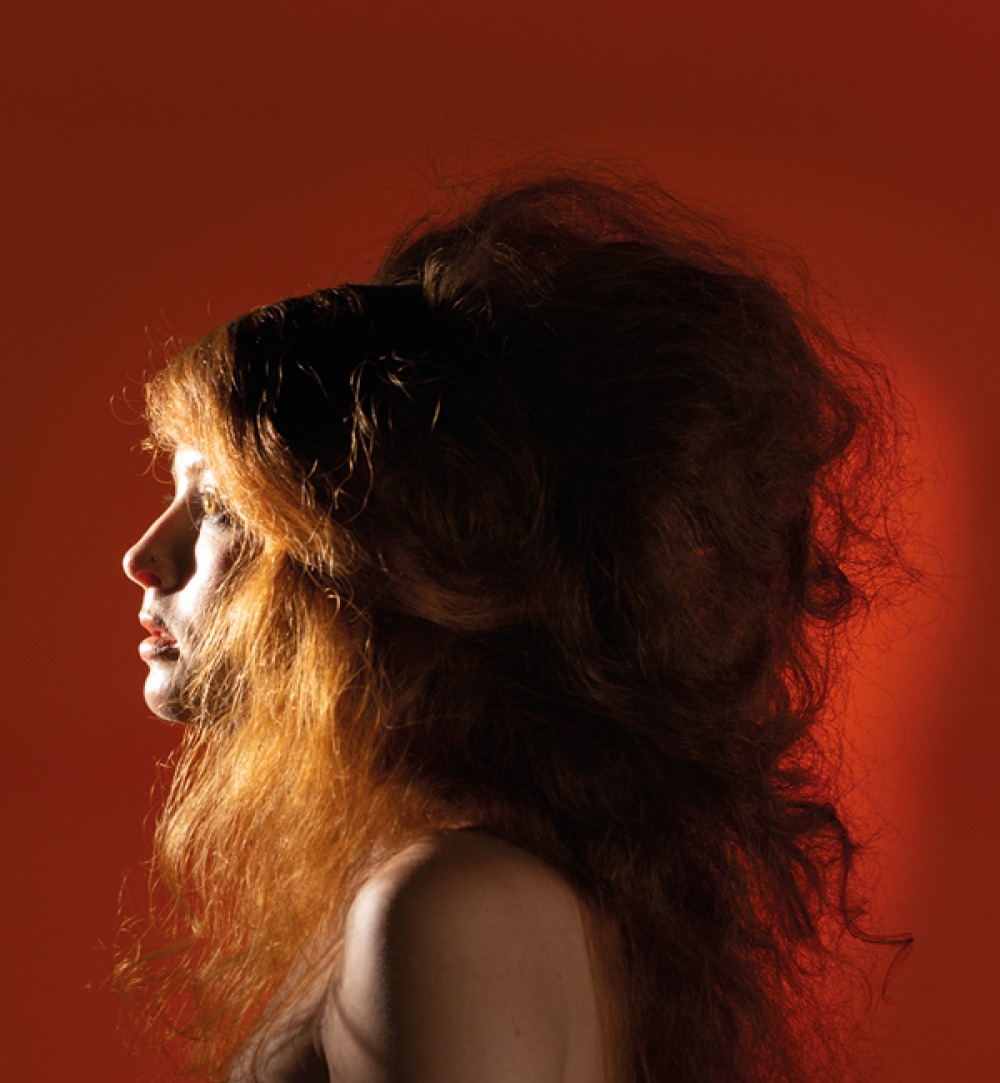 PLATINUM AND LIGHT
20TH–27TH OCTOBER
York Minster
yorkminster.org
Experience York Minster in a new light this autumn when the cathedral's cavernous Nave will be illuminated with a new sound and light projection – Platinum and Light. The new installation has been created by award-winning artists Ross Ashton and Karen Monid, who created the spectacular Northern Lights projection and sound artwork which ran at the Minster in October 2019. Inspired by Her Majesty The Queen's Platinum Jubilee, the new show uses precious metals through the ages (including gold, silver and platinum) to journey through points in York's and the Minster's history, and their royal connections.
THE ROMANCE OF THE RAILWAYS
UNTIL 31ST OCTOBER
Masham Gallery
01765 689554 mashamgallery.co.uk
Ian Scott Massie is displaying his artwork until the end of October in this new exhibition at Masham Gallery, celebrating and exploring the landscape around us in unexpected ways.
RUN FROM THE SHADOWS
UNTIL 31ST OCTOBER
Yore Mill Craft Shop & Gallery, Aysgarth
01969 662829 yoremillcraftshopandgallery.co.uk
Run from the Shadows is the first exhibition by Julie Edwardson since her move to the Dales last spring to open Yore Mill Gallery with her partner Steve. Julie had been an art teacher in the North East since 1987 and since leaving teaching has been a member of The Bank Art Group (having two exhibitions with the group in 2019 and 2020). She hopes to evoke the sounds of the Dales through abstract images representing the play of water over stones and the breeze through the trees.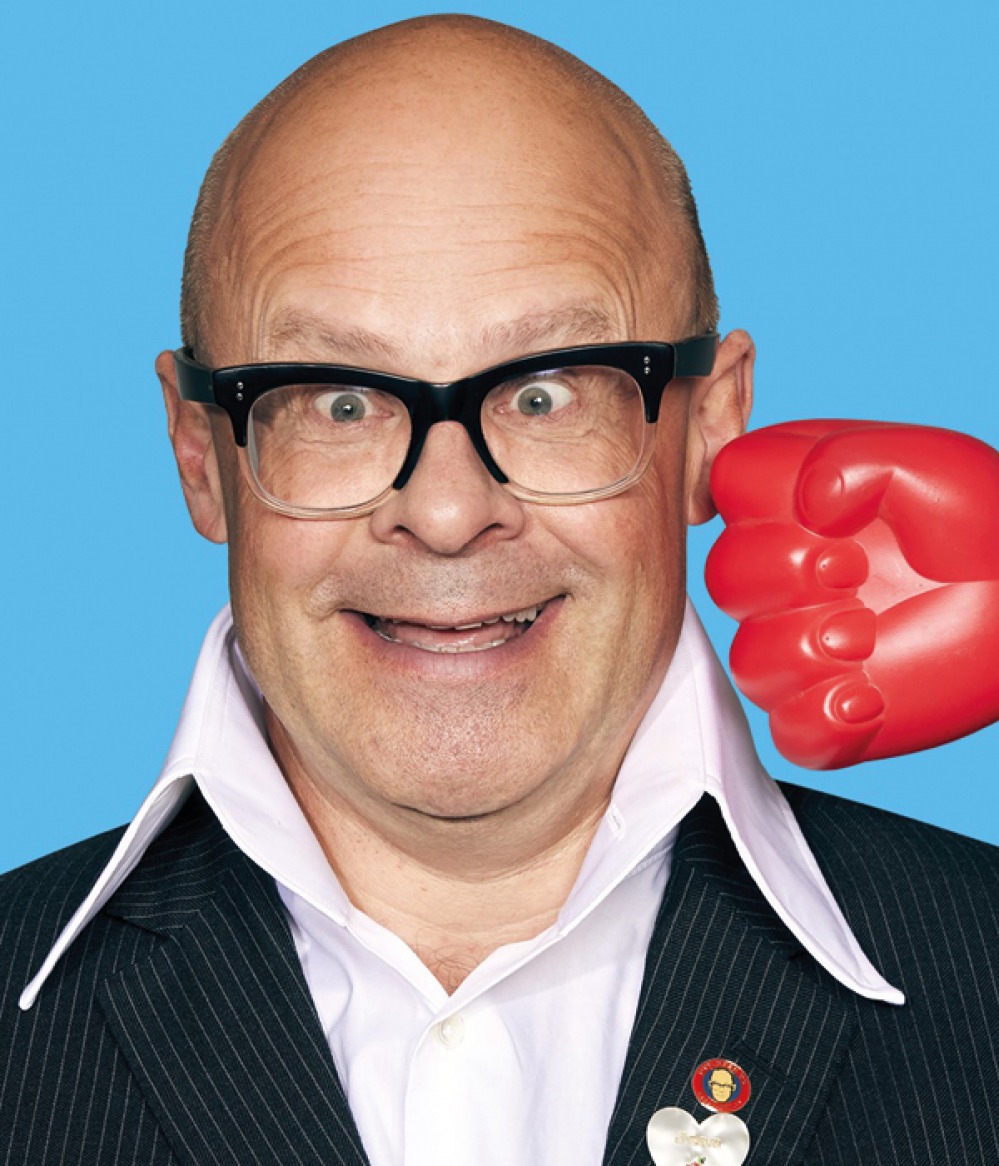 STAGEFRIGHT COMEDY CLUB
1ST OCTOBER
Ilkley Playhouse
01943 609539
ilkleyplayhouse.co.uk
Bradford comedian Jonny Pelham joins Anna Thomas, Benny Shakes, Tommy Tomski and Anthony J. Brown for this night of comedy. If you don't recognise those names, you need to get to know them. Read more about Jonny and his comedic influences at livingnorth.com.
A BIT OF A CARRY ON
7TH OCTOBER
Harrogate Studio Theatre
01423 502116
harrogatetheatre.co.uk
Actor Tyler Butterworth will tell the nostalgic stories of his much-loved parents: the nation's first female TV impressionist Janet Brown, and Carry On star Peter Butterworth, there's plenty to tell, from heroic wartime escapades to a night at Chequers with Mrs Thatcher. Expect to see classic film and TV clips and rare photographs, then don't miss a Q&A with Tyler.
TOM ALLEN: WORK IN PROGRESS
11TH OCTOBER
The Leadmill, Sheffield
0114 272 7040
leadmill.co.uk
Tom Allen is heading back on the road with new material. Known for hosting The Apprentice: You're Fired and co-hosting Cooking With The Stars and Bake Off: The Professionals, Tom's witty humour always makes us laugh, and his stand-up show is not to be missed.
HARRY HILL: PEDIGREE FUN
20TH OCTOBER
City Varieties Music Hall, Leeds
leedsheritagetheatres.com
This all-singing, all-dancing one-man spectacular is exactly what you'd expect from all-round entertainer Harry Hill. He didn't realise how much he enjoyed performing live until lockdown, and he's glad to be back. He'll be joined by his sidekick Stouffer the Cat and audiences will meet Harry's new baby elephant and The Information Worm.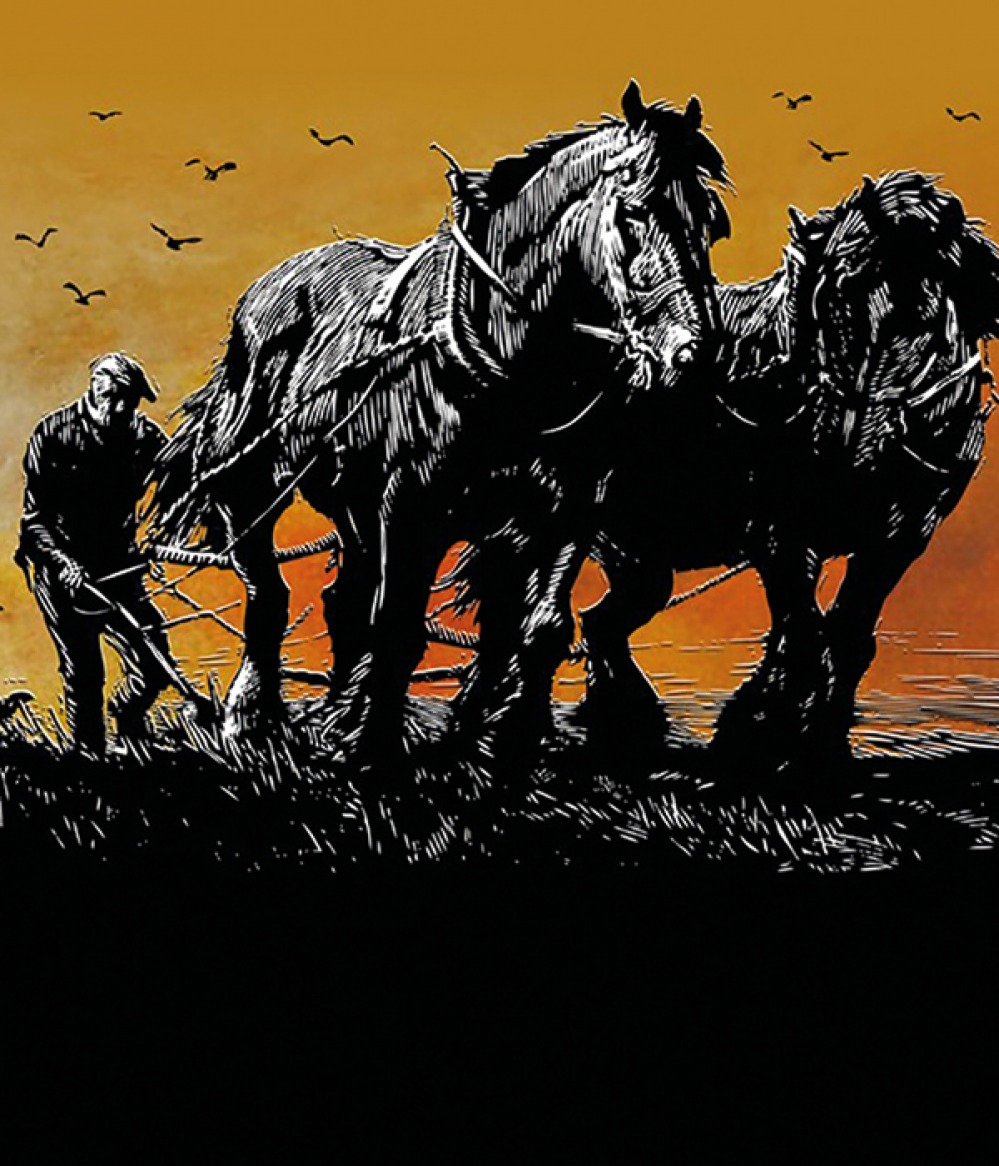 AN EVENING WITH GRAHAM NORTON
3RD OCTOBER
York Theatre Royal
01904 623568
yorktheatreroyal.co.uk
One of the UK's most treasured broadcasters and presenters (but loved by us as the voice of Eurovision), Graham is also a highly-acclaimed author with several bestselling and award-winning books. Live in conversation at York Theatre Royal, Graham will discuss the themes of his most recent release Forever Home; but he'll also share tales from his extraordinary career. All stalls tickets include a copy of Graham's new book.
MOTIONHOUSE: NOBODY
4TH OCTOBER
Darlington Hippodrome
01325 405405
darlingtonhippodrome.co.uk
Described as a 'dance-circus adventure' this fast-paced show explores the tension between our inner lives and how we make sense of the world with mesmerising choreography and stunning digital projections. You'll follow seven characters on their journey of self-discovery to find strength and support in each other.
SHREK THE MUSICAL
11TH–15TH OCTOBER
Matcham Auditorium, Theatre Royal, Wakefield
01924 211311
theatreroyalwakefield.co.uk
Shrek The Musical is a Tony Award-winning fairytale adventure inspired by the Oscar-winning DreamWorks film we know and love. The beloved characters from the film will come to life on stage (expect life-sized puppets), as you follow Shrek and Donkey on their life-changing journey to rescue a feisty princess.
LANDMARKS
18TH OCTOBER
Cast, Doncaster
01302 303959 castindoncaster.com
This show takes you back to 1935. Farmer Wilf's younger brother-in-law insists on introducing new technology in the form of a tractor, and Wilf fears that the balance of nature will be upset. A family feud ensues and a mysterious stranger appears – but does that mean disaster is about to strike? This funny and thought-provoking story has an important message to share.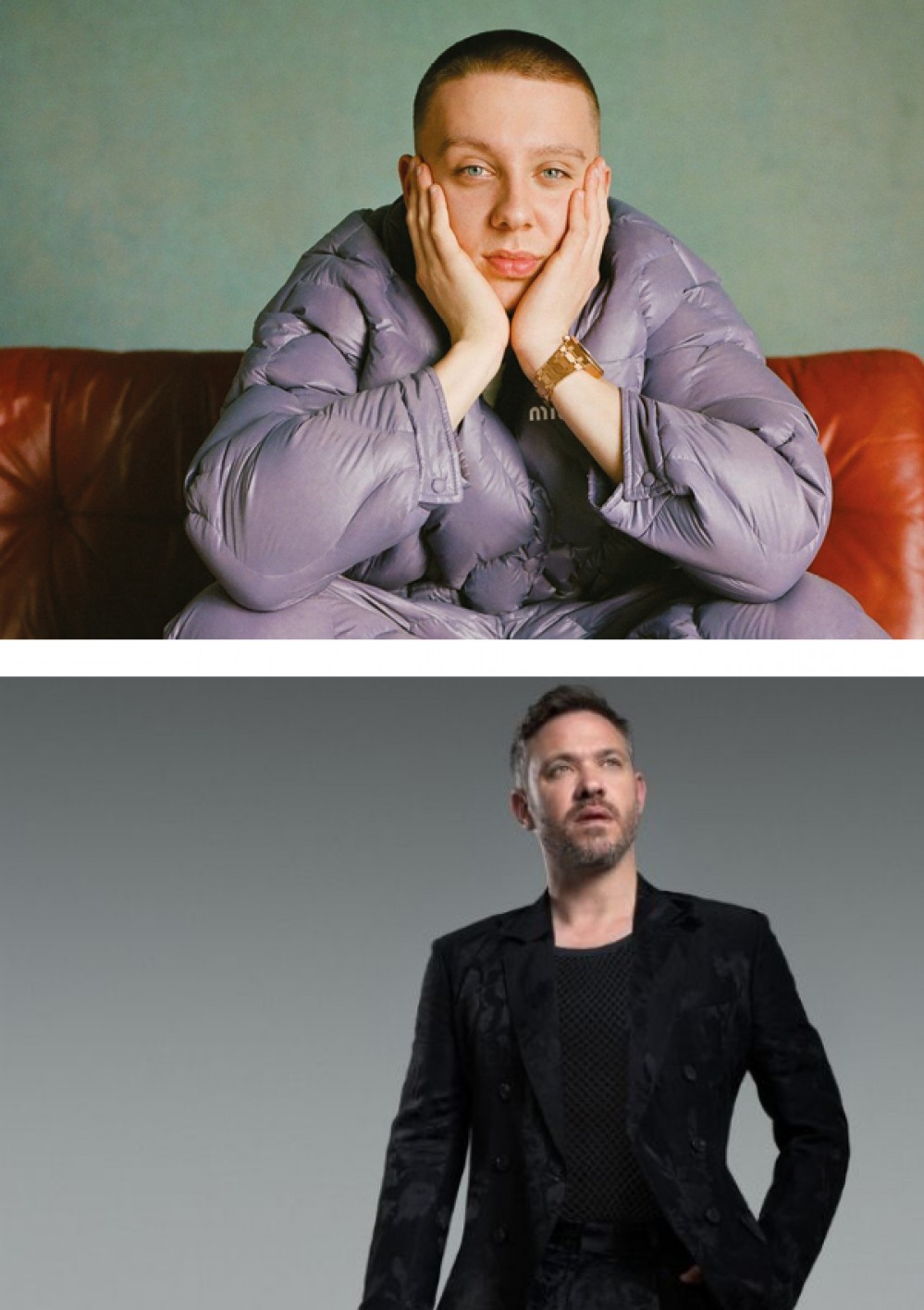 AITCH
8TH OCTOBER
O2 Academy Leeds
academymusicgroup.com
Platinum-selling, BRIT-nominated Manchester rapper Aitch is taking his debut album Close To Home on the road. From underground rapper to chart-topper, Aitch has become a household name and leads a fresh wave of Northern talent. If rap music is your thing, give his album a listen to see what all the fuss is about.
NEWTON FAULKNER – FEELS LIKE HOME TOUR
9TH OCTOBER
Princess Alexandra Auditorium, Yarm
01642 792587
thepaaonline.org
Since we saw Newton Faulkner supporting James Morrison, and fell in love with his music all over again, we recommend everyone takes up the chance to see this singer-songwriter perform live. But you don't need us to tell you how great he is – he's sold more than 1.5 million records with 180 million streams, making him one of the UK's most successful singer-songwriters of this millennium. Stripping his songs back to their purest form, Newton will go solo with acoustic guitars for this show.
WILL YOUNG: 20 YEARS TOUR
13TH OCTOBER
York Barbican
yorkbarbican.co.uk
Will Young is celebrating two decades at the forefront of pop, 20 years since he won the inaugural series of Pop Idol in 2002. Two BRIT Awards, four UK number one singles and hits including Leave Right Now and Evergreen have followed, and Will's most recent album Crying On The Bathroom Floor hit number three in the UK album chart. You don't want to miss this chance to see a pop icon live.
ELLA HENDERSON
19TH OCTOBER
Leeds Beckett Students' Union
leedsbeckettsu.co.uk
Ella Henderson was a strong favourite to win The X Factor in 2012 (before James Arthur took the crown). Since then, you'll have heard her voice on hits from Sigala, Tom Grennan and David Guetta. Throughout October, she's performing intimate gigs and this Leeds show is proving popular.
THE PROCLAIMERS
19TH OCTOBER
York Barbican
yorkbarbican.co.uk
The Proclaimers have been in the recording studio to record their 12th studio album, and now they're heading on a 35-date UK and Ireland tour. The Proclaimers' songs are timeless and loved by many. This is the perfect chance to celebrate your love for their music, live.
THE WOMBATS
21ST OCTOBER
O2 Academy Sheffield
academymusicgroup.com
The Wombats are 15 years into their career and although that means they might not be considered as 'indie' anymore, they've gained a huge fanbase. That means you'll have to act fast to get your hands on tickets for this show. Fix Yourself, Not The World opened a new chapter for this band and topped the UK charts. Listen to that album now.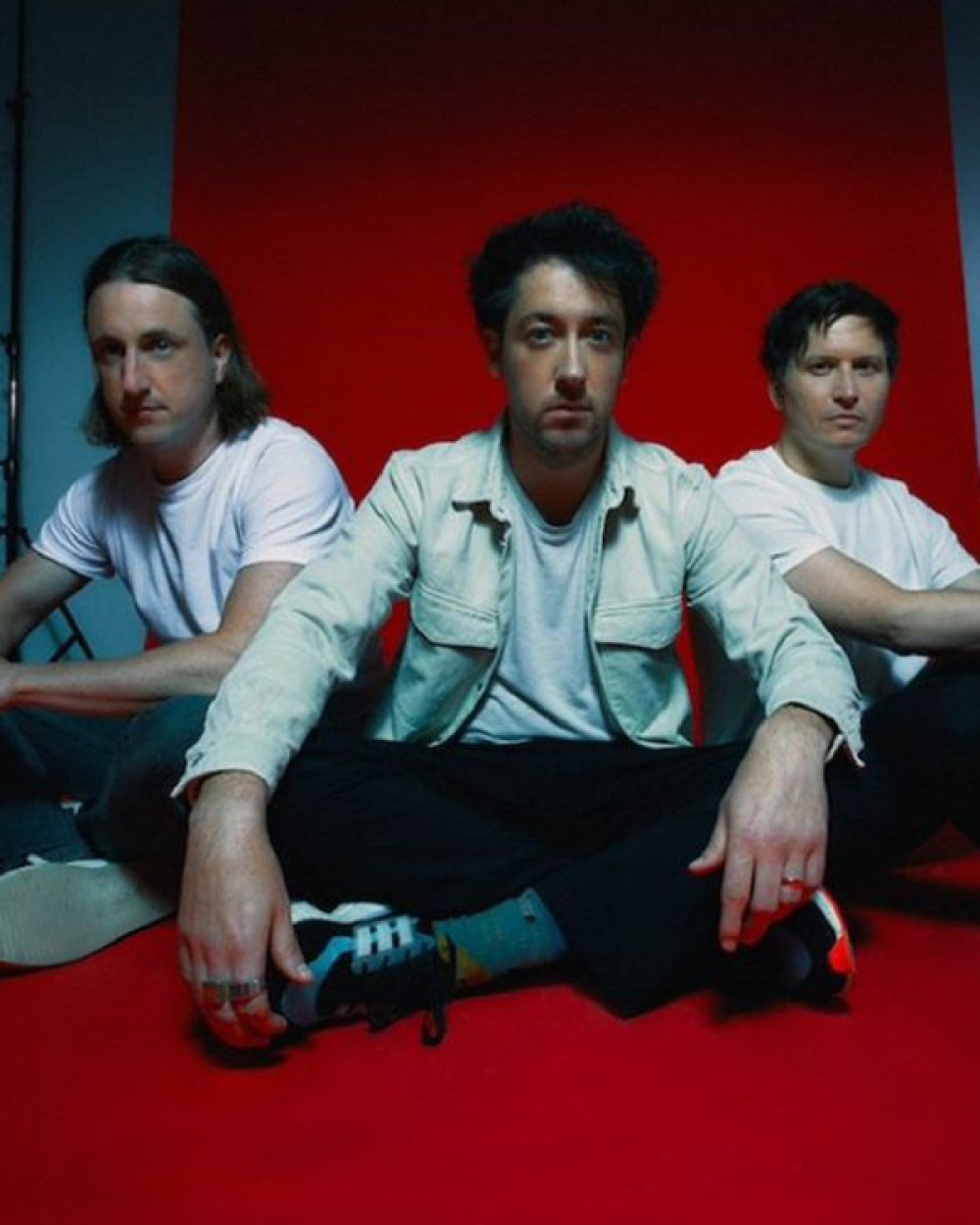 RUSH: A JOYOUS JAMAICAN JOURNEY
22ND OCTOBER
Bridlington Spa
01262 678258
bridspa.com
Bridlington Spa are telling the story of Reggae music and the Windrush Generation. Narrated by comedian John Simmit and featuring ska, rock steady, calypso, gospel, lovers rock, dancehall and Reggae played live by the JA Reggae Band, get ready to dance along.
SOWETO GOSPEL CHOIR
26TH OCTOBER
St George's Hall, Bradford
01274 432000
bradford-theatres.co.uk
For the first time in 10 years, Grammy Award-winning Soweto Gospel Choir will tour the UK in support of their Grammy-winning album Freedom – a collection of songs which celebrate and commemorate South Africa's democratic movement's struggle for freedom. The Freedom tour is in honour of Nelson Mandela. Comprising a line-up of South Africa's best vocalists, these performers have been spreading sheer joy to audiences across the globe for nearly two decades, sharing the stage with the likes of U2, Stevie Wonder, and Celine Dion.
WHITBY GOTH WEEKEND
28TH–30TH OCTOBER
Whitby
whitbygothweekend.co.uk
The Whitby Goth Weekend is an alternative music festival, founded in 1994 by Jo Hampshire. As the UK's biggest goth and alternative weekend, it attracts plenty of people to Yorkshire to express their individuality – and you can join them for this fun-filled weekend.
PAOLO NUTINI
29TH OCTOBER
Bonus Arena, Hull
bonusarenahull.com
Paolo Nutini is back and if you haven't heard his new album Last Night in the Bittersweet, give it a play. The 35-year-old singer surprised fans with two new songs – Through The Echoes and Lose It – in May (his first new material since 2014). When you fall in love with new songs, you'll want to see them performed live.
KASABIAN
31ST OCTOBER
The Dome, Doncaster
dclt.co.uk
Needing very little introduction, this English rock band always put on a show. We're expecting them to play hits such as Fire, Underdog and You're In Love With a Psycho.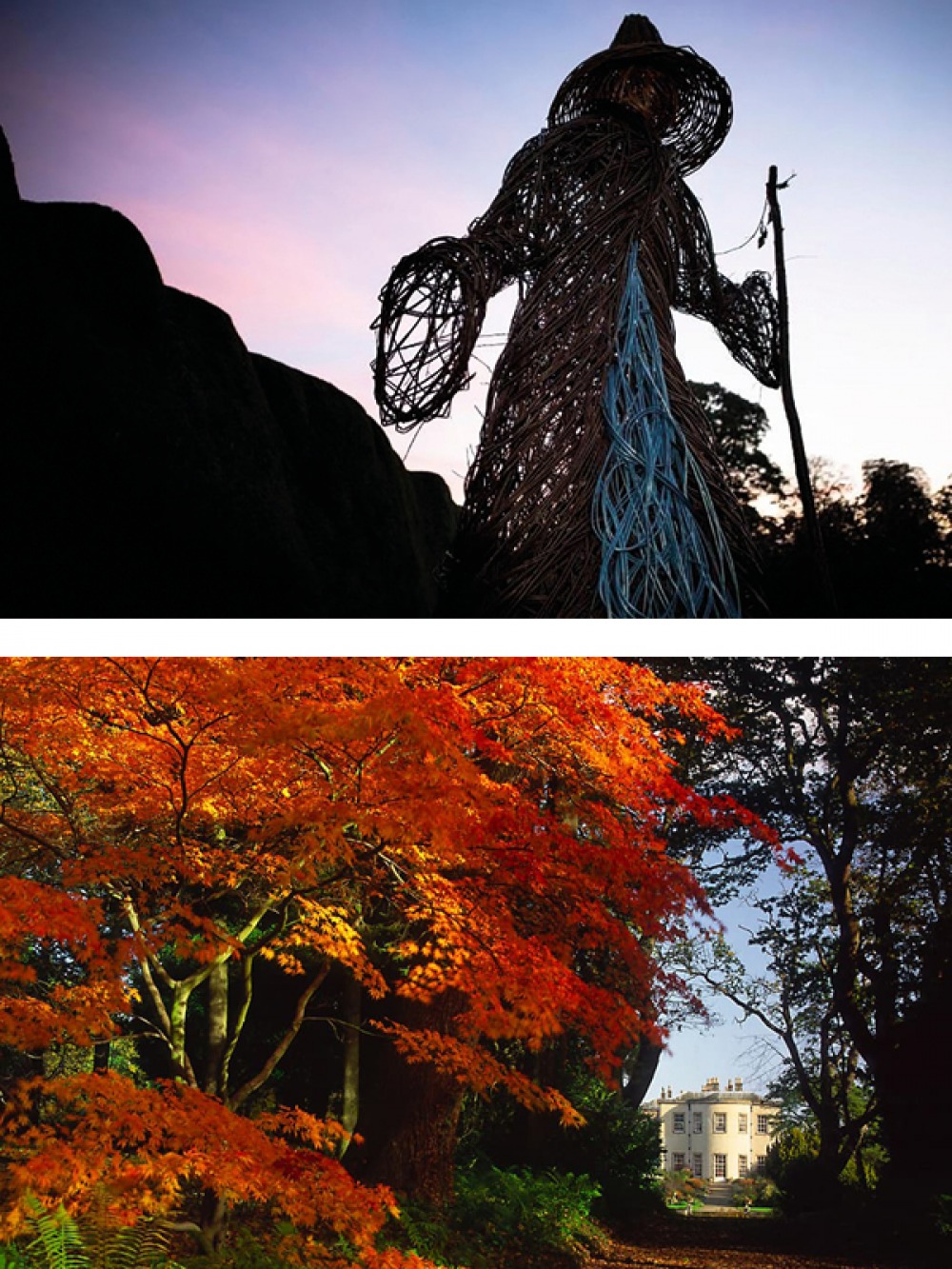 FUNGUS FORAY
1ST OCTOBER–1ST NOVEMBER
Thorp Perrow, Bedale
01677 425323
thorpperrow.com
Join Thorp Perrow on their ever-popular fungi workshops with the mycological maestro, Dr Keith Thomas. Dr Keith has a doctorate in microbiology and has worked with Thorp Perrow on many popular workshops. He'll show you around the Arboretum, introducing you to the world of Fungi, and you'll join in an identification and microscopy session, followed by lunch.
AFTER DARK TRAIL
FROM 1ST OCTOBER
Raby, Staindrop
01833 660888 raby.co.uk
We're already excited about Halloween. It's never too early right? Before we don our pointy hats and head out picking pumpkins, Raby are easing us into the spooky season with their After Dark Trail. As the sun sets, the magical inhabitants of The Plotters' Forest will come to life.
AUTUMN GUIDED TOUR & AFTERNOON TEA IN THE HOUSE
6TH OCTOBER
Thorp Perrow, Bedale
01677 425323 thorpperrow.com
Through the autumn the Arboretum's collections of Acer, Cotinus and Liquidambar trees offer visitors a breathtaking spectacle. Embrace the arrival of the new season with a lively and informative tour – join curator Faith Douglas as she shares her passion for autumn on a walk and talk around the Arboretum. Faith will show you the best of their National Collections and share some fascinating facts and care tips along the way. Afterwards you will be welcomed into Thorp Perrow Hall for a traditional afternoon tea, with a glass of Champagne, served in the dining room overlooking the beautiful grounds.
HALLOWEEN EVENTS
16TH–30TH OCTOBER
Bolton Castle, near Leyburn
01969 623981
boltoncastle.co.uk
Spend Halloween with the family at Bolton Castle, where there are plenty of events to choose from. Follow the trail around the castle courtyard and meet characters from its history; have your photo taken dressed as a witch or castle guard; or join the unique lantern tour of the castle, followed by a candlelit meal in the Great Chamber.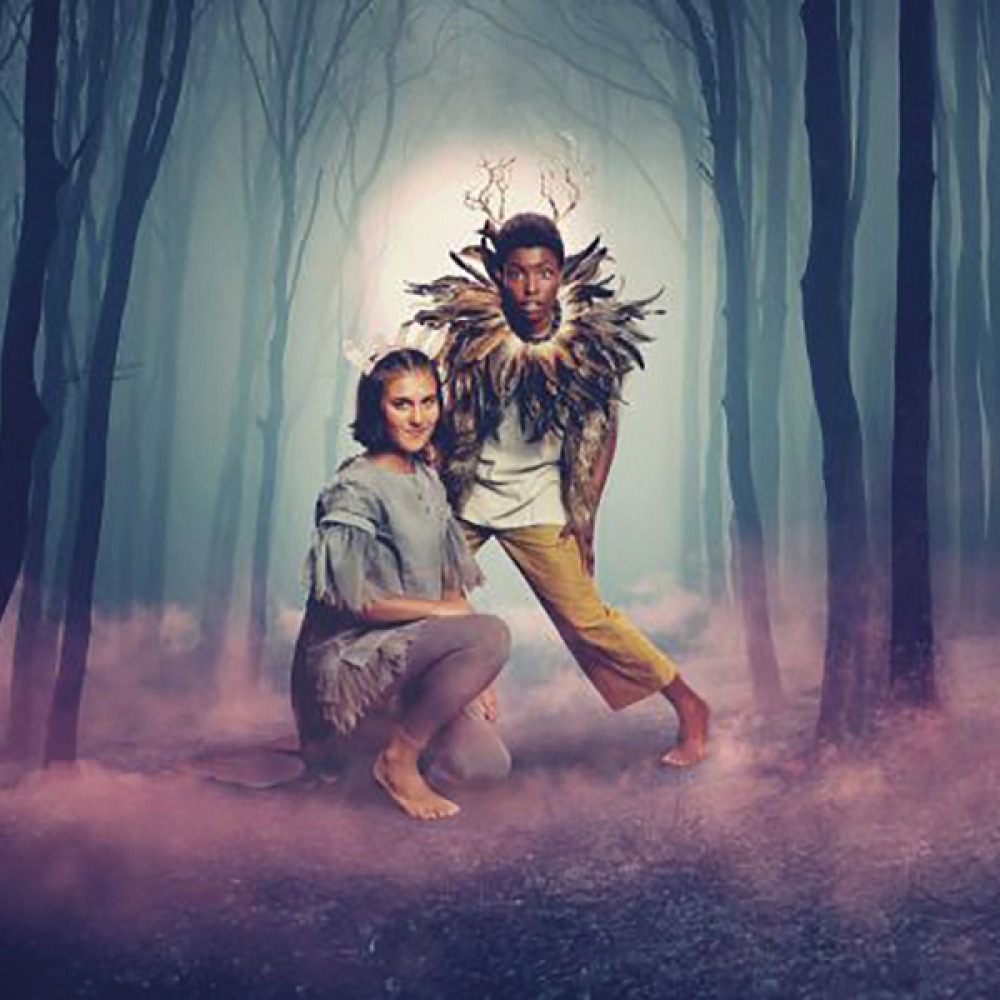 CREAM TEA AND MEET LESLEY MCEVOY
17TH OCTOBER
The Stripey Badger Bookshop, Coffee Shop & Kitchen, Grassington
discovergrassington.co.uk
Meet author Lesley McEvoy (author of The Murder Mile and The Killing Song) at The Stripey Badger Bookshop and enjoy a drink and a cream scone as you discover more about the inspiration for her brilliant books. She was born and bred in Yorkshire and has a passion for writing – pick up one of her crime fiction novels if you haven't already.
MINISTRY OF SCIENCE LIVE: SCIENCE SAVED THE WORLD
21ST OCTOBER
Grand Opera House York
atgtickets.com
Science doesn't have to be boring, and this show proves just that. Discover scientists, engineers and inventors who have shaped the modern world and be inspired. Expect 20ft liquid nitrogen clouds, exploding oxygen and hydrogen balloons, fire tornados, hydrogen bottle rockets, ignited methane and a self-built Hovercraft – sounds like fun!
THE CHRONICLES OF ATOM AND LUNA
FROM 25TH OCTOBER
Stephen Joseph Theatre, Scarborough
01723 370541
sjt.uk.com
Atom and Luna's magical child minder Iffly Sney falls ill, and only the twins can save him by seeking out the mysterious Old Mother Redbeard. They'll have to go on a journey to do that – a life-changing adventure in fact.