New Festival Tour de Moon is Out of This World
A new festival, Tour de Moon, is giving young, creative people across the North East the chance to showcase their skills and rethink their future
Here's exactly what to expect as it kicks off in May.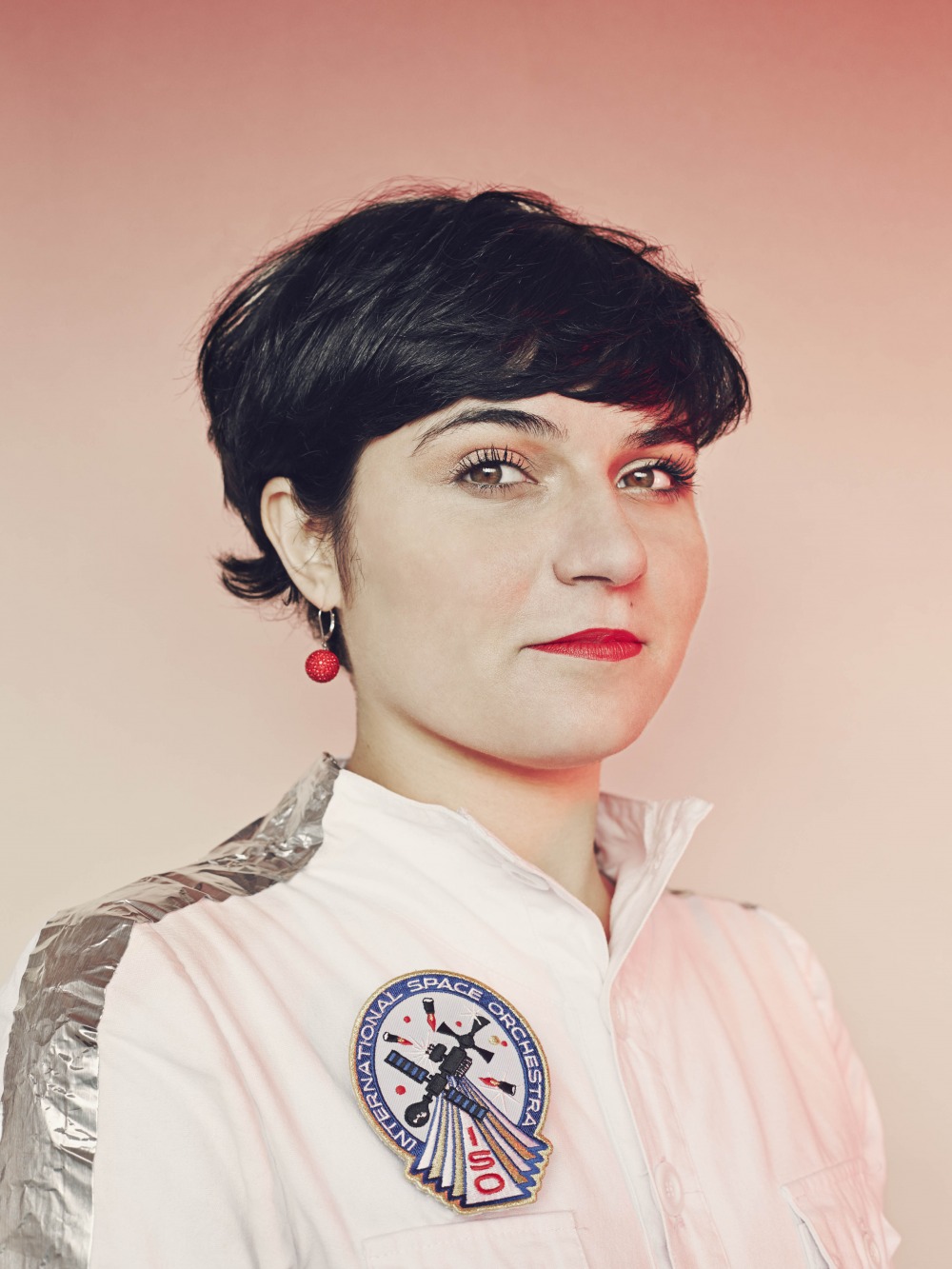 Tour de Moon is described as a 'cosmic celebration' focusing on night life and culture in four cities this May – including Newcastle. Anyone aged between 18 and 25 was given the chance to apply for a bursary to participate in the event, where they can showcase their artistic skills. Around 850 bursaries were awarded nationwide as part of the project, ranging from £100 up to £25,000 for submissions covering everything from digital art to music and writing.
Tour de Moon has eight distinct strands, including Moon Experiences, a series of live, immersive experiences; Moon Music; Moon Hotline, connecting to the moon through interactive experiments; Moon Sports and Moon Cinema which will feature specially commissioned films. Moon Bar will be a forum for discussion, while Moon Press will see underrepresented writers and artists getting the opportunity to publish their work. There'll also be a Moon Convoy – a travelling parade around the country which will end with a grand finale in London.
This project is the brainchild of artist, designer and filmmaker Dr Nelly Ben Hayoun, who is the founder of NASA's International Space Orchestra. She hopes the festival will connect people through memorable events, covering all aspects of the arts and giving North East creators a platform to showcase their work.
'For a decade, I've been working with scientists, engineers, economists and sociologists – people who are from all different backgrounds – to design experiences so that people can access spaces that they wouldn't usually be able to access,' says Dr Nelly. 'When it comes to space and outer space, at this point of time in history, there are questions regarding what we should do and where we should go next. The moon has been one of the key goals for all the space agencies worldwide – that's on the map now and it's going to be on the map for years with a goal to actually bring in a human colony. I'm saying, like many other people, that actually we can offer a different vision for what our future might be like. It's really important for me to create these experiences to get any member of the public to start thinking about what their future might be.'
Dr Nelly hopes this festival will help spark new ideas about the future. 'Specifically, I believe that the youth (18–25) have a big stake in thinking about what their future should be like,' she adds. 'Right now, the visions on offer about what we should do on the moon are about a total repeat of history, colonisation and extracting minerals. None of that is really connecting with the politics of the world that we want to live in, on Earth, let alone on another planet. The festival is looking at how we can activate radical imagination across all generations. I'm not going to lie to you, it's going to be a bit like marmite. Some people are going to love it. Some people are going to hate it. Some people are going to get it; others not.
'We're all curious about what's going to happen in the next five–10 years. I don't believe that only a few people should make a decision on our behalf. Nationwide celebrations are really a good way to start looking at ways that we can get everyone involved in thinking about this. It's really exciting for us to be here and we're really grateful to the council for letting us do this in your city. We really hope that many people will join us; everybody is welcome. All of the spaces we'll be covering will have full accessibility and everyone is truly welcome.'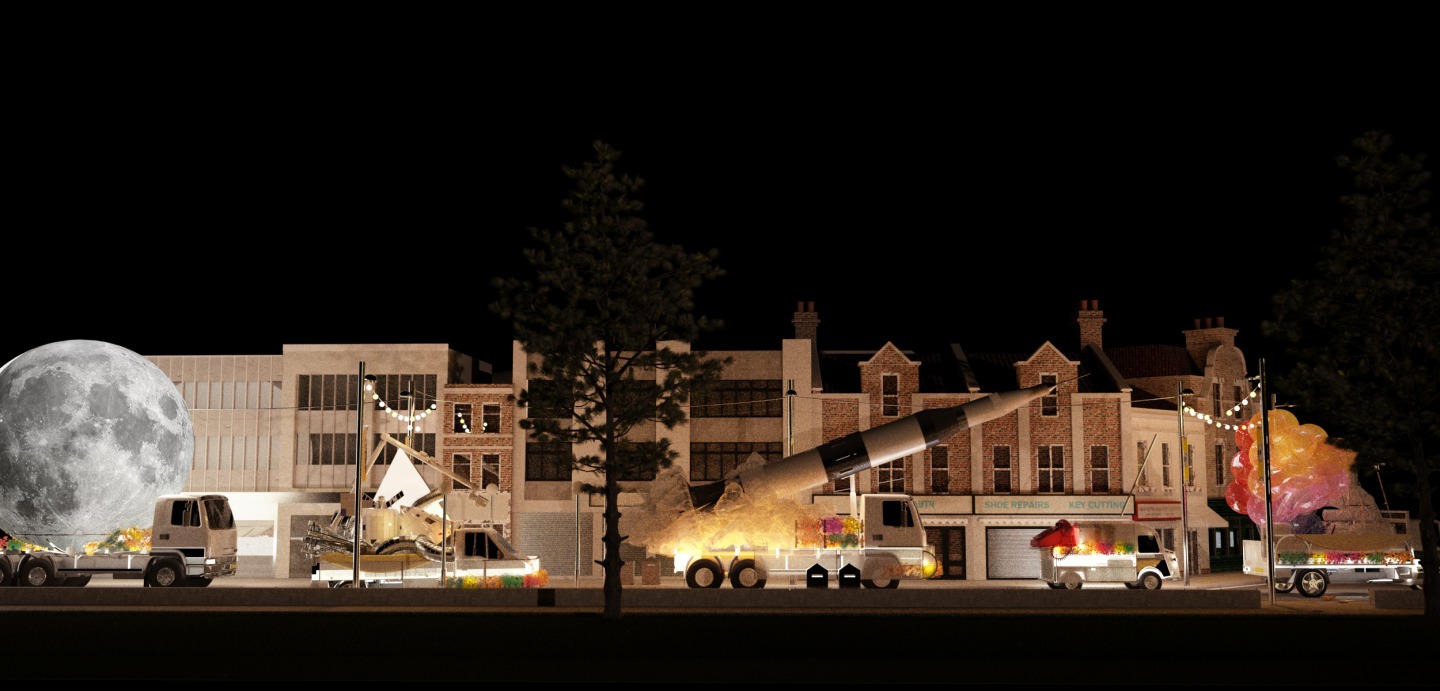 Tour de Moon Newcastle will be coming to the following locations:
Moon Experiences: Warehouse spaces, Lime Street
Moon Games: Walker Activity Dome
Short Film Viewings: Star & Shadow
Moon Talks Matinee: Star & Shadow
Moon Talks Matinee: Discovery Museum
Moon Talks and Events Evening: WORLD HQ Room 1
Tour de Moon Afterparty: WORLD HQ Room 2
Moon Music: WORLD HQ Room 2
Tour de Moon is part of Unboxed:Creativity in the UK 2022, which is a celebration of creativity taking place across the UK until October. Events will take place in Newcastle from 27th–30th May. To find out more, click here.