North Yorkshire Moors Railway are Keeping Our Railway Heritage on Track
Our heritage railways helped reshape Britain from the 1800s
A new campaign, headed by North Yorkshire Moors Railway, proves why we should keep their trains on track.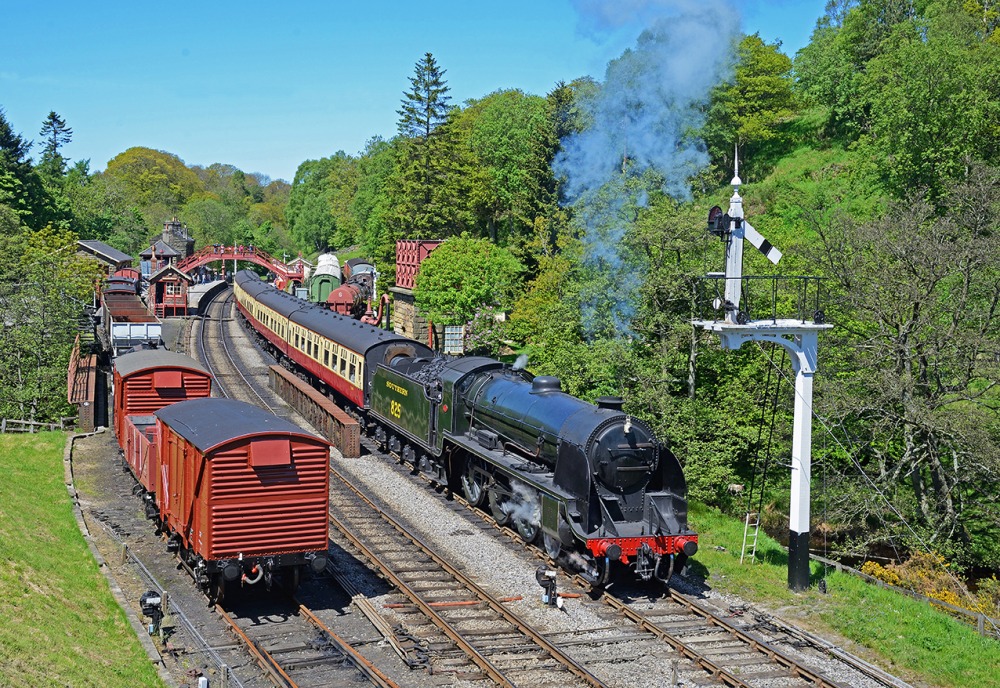 The North York Moors Historical Railway Trust is a charitable trust run by locals for the community. The railway it operates stretches for 18 miles through the heart of the beautiful North York Moors National Park, from Pickering via Levisham, Newton Dale and Goathland to Grosmont then Whitby. As the largest preserved heritage railway in the UK (in terms of route mileage and passenger numbers) it's much loved both regionally and nationally.
After being closed for several months, the railway's trust is spearheading a nationwide campaign to shine a spotlight on the many heritage railways across the UK this summer by collaborating with more than 35 other organisations, who are equally special. Love Your Railway is a six-week summer campaign, running until 5th September, which will not only raise awareness of the important work heritage railways do, but highlight how they have all been affected by the pandemic. The local railways involved include Head of Steam in Darlington and Keighley & Worth Valley Railway. To find out more, we speak to Luke Hudman from North Yorkshire Moors Railway.
'We know all railways are in the same position, so we want to highlight how heritage railways are on all our doorsteps,' he tells us. 'This summer, with everyone more likely to be staycationing and holidaying around the UK, we wanted to showcase why a heritage railway trip should be on their itinerary. All railways work together with one goal and, while we're competitors, we don't see it like that. We're a community. It's good to come together and make a lot of noise to make sure people know we're here.'
The reason our heritage railways make for such a fun family day out is because they're packed with history, so we delve into North Yorkshire Moors Railway's past. 'Railways have reshaped Britain, right from the 1800s onwards,' Luke says. 'It was a huge move during the industrial revolution, they helped through the war efforts and still help commuters today.' The North Yorkshire Moors Railway was first opened in 1836 as the Whitby and Pickering Railway and, in its first year of operation, the railway carried 11,000 tons of stone from Grosmont to Whitby, as well as 6,000 passengers.
In 1967, a small group of local people formed the North Yorkshire Moors Railway Preservation Society. They wanted to see the Grosmont to Pickering line brought back to life, and held occasional steam galas where steam trains would be run strictly for members only. As the society grew, it became a charity. From just one person in 1972, the numbers have grown to more than 550 volunteers. 'Moving forward, the railways remain important as more people continue using public transport,' Luke continues. 'It's important to look into the heritage railway past to see where we've come from, how they've developed and how they're moving forward today.'
'The six themed weeks of the Love Your Railway campaign are: heritage, education, volunteers, family, sustainability and future'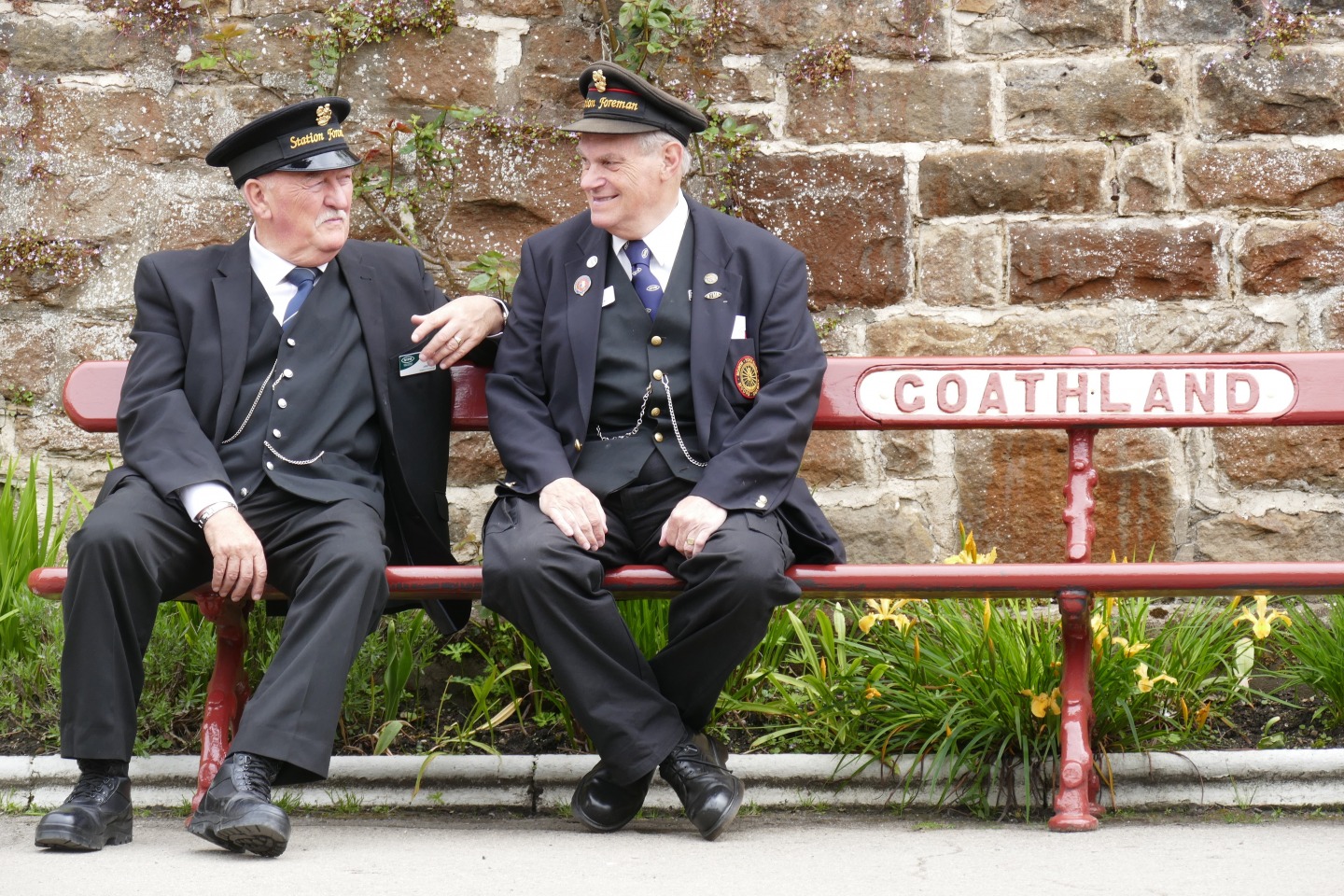 To celebrate this history, the six themed weeks of the Love Your Railway campaign are: heritage, education, volunteers, family, sustainability and future. We ask Luke to break these down for us. 'Heritage was an easy one,' he says. 'We wanted to show people how heritage railways began. It was a team effort where groups came together to help save the stations and the lines across the country. The only reason they still exist today is because of the efforts of volunteers. There wasn't a huge amount of money available to them in the beginning and it was a community effort that allowed a lot of railways to blossom.
'In terms of education, it's about the social history side of the railways, including the jobs they created. That still shines through with our staff today. We want to educate visitors on the history of our lines; lots of important history links our railways together so there's plenty to learn. We're a voluntary organisation as well as being a charity and the operational side is run by our volunteers. That means all the people our visitors will interact with are volunteers who play a huge part in our railway, and we want to celebrate the work that they do.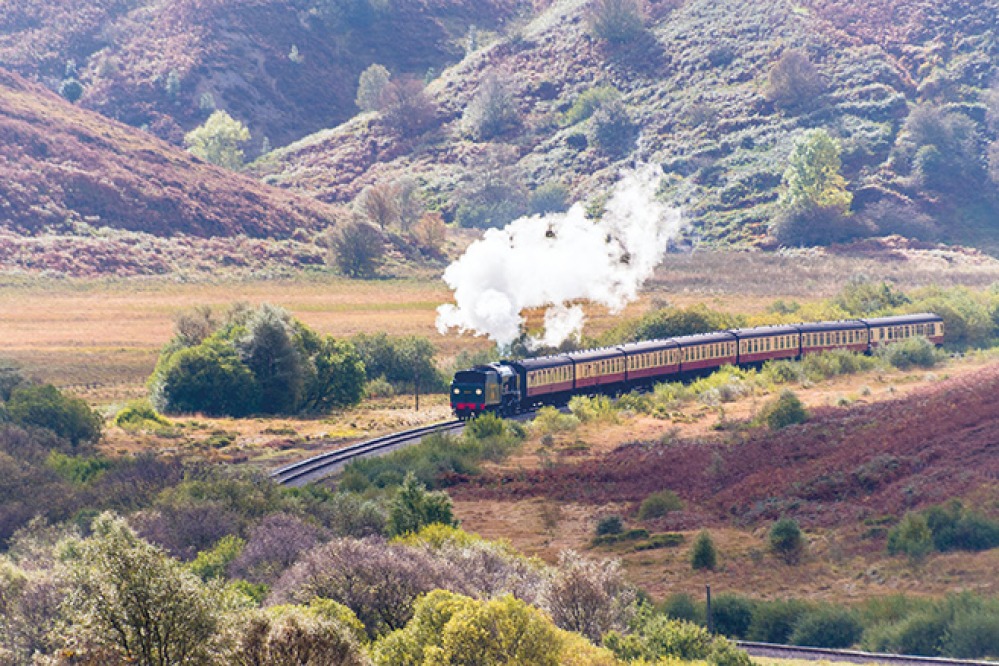 'In terms of family, it's simply a great day out. On our local railways, you can ride on the train, you can stop off at different platforms, and we've had various movies filmed here too (including Goathland Station being transformed into Hogsmeade Station in the first Harry Potter film). You can enjoy interactive exhibits in our education centre and learn how a steam engine works. There's plenty for families to do. But the theme of family all stems back to our volunteers; many chose to volunteer here because of family involvement. Maybe their grandad worked here and they visited as a child.
'Finally, sustainability was chosen because we want to be here for future generations. We're looking very closely at how we can do this, which includes recycling all our packaging and caring for our lines and, of course, our volunteers. We want to be here in 50 years time (and longer) to show people how railways continue to develop.'
Alongside tours and workshops, at the North York Moors Historical Railway Trust you can enjoy a staycation on a camping coach (at the so-called 'celebrity station' – thanks to Harry Potter – in Goathland), and they can even host your wedding. But, as a charity, things haven't been easy for the trust – which is why this campaign is so important.
'Without people's support we wouldn't be able to survive,' Luke tells us. 'We want visitors to come here and enjoy a great family day out. We want people to leave here having learned at least one thing. One of the reasons why our volunteers work here is because they're passionate about what they do. The heritage railways are one of the only visitor attractions that you can really immerse yourself in. There's not many places where you can sit inside something so historic.'
The first lockdown hit right at the beginning of the heritage railway season. The NYMR close for the winter, which allows them to carry out maintenance, and just as they were preparing to reopen after two months of no earnings, they ended up being closed for eight months without any income. Thankfully, they've received plenty of support since.
'As soon as the pandemic started, we launched our crisis appeal and had over £400,000 worth of donations during that period,' Luke adds. 'We also had support from the heritage lottery culture recovery fund with a £1.9 million grant. That's allowed us to continue with some of our projects.' Those projects include updating many of the services (while being careful to maintain the heritage feel). But it's important this support continues so we can continue to love our railways.
Find out more, and show your support for the Love Your Railway campaign at nymr.co.uk.