Nuddy is Making Soap Cool Again
Nuddy is an independent, female-led British brand based in the North East and they recently appeared on series 20 of Dragon's Den
In 2021, we spoke to Kassi Emadi, founder of Nuddy Soap, and after a recent appearance on Dragon's Den, we're sharing this inspiring interview again to learn more about this sustainable brand.

A lover of soap, founder Kassi struggled to find a good quality soap bar which appealed to her, so with her background in PR and creative marketing set out, not just to create a quality soap bar, but to make soap cool again. We talk to Kassi to find out more about her brand and how she is taking the sustainable personal care sector by storm.
Who are you and what is your business?
My name is Kassi Emadi and my business is the plastic-free body and hair care brand, nuddy, which I started in the summer of 2018.
Why did you start out in business?
As an avid soap user, I was struggling to find good quality soap bars which were not packaged in plastic in the supermarkets. I was also completely uninspired by the selection of boring, outdated brands which I did find, always on the very bottom shelf. So, I decided to make soap cool again.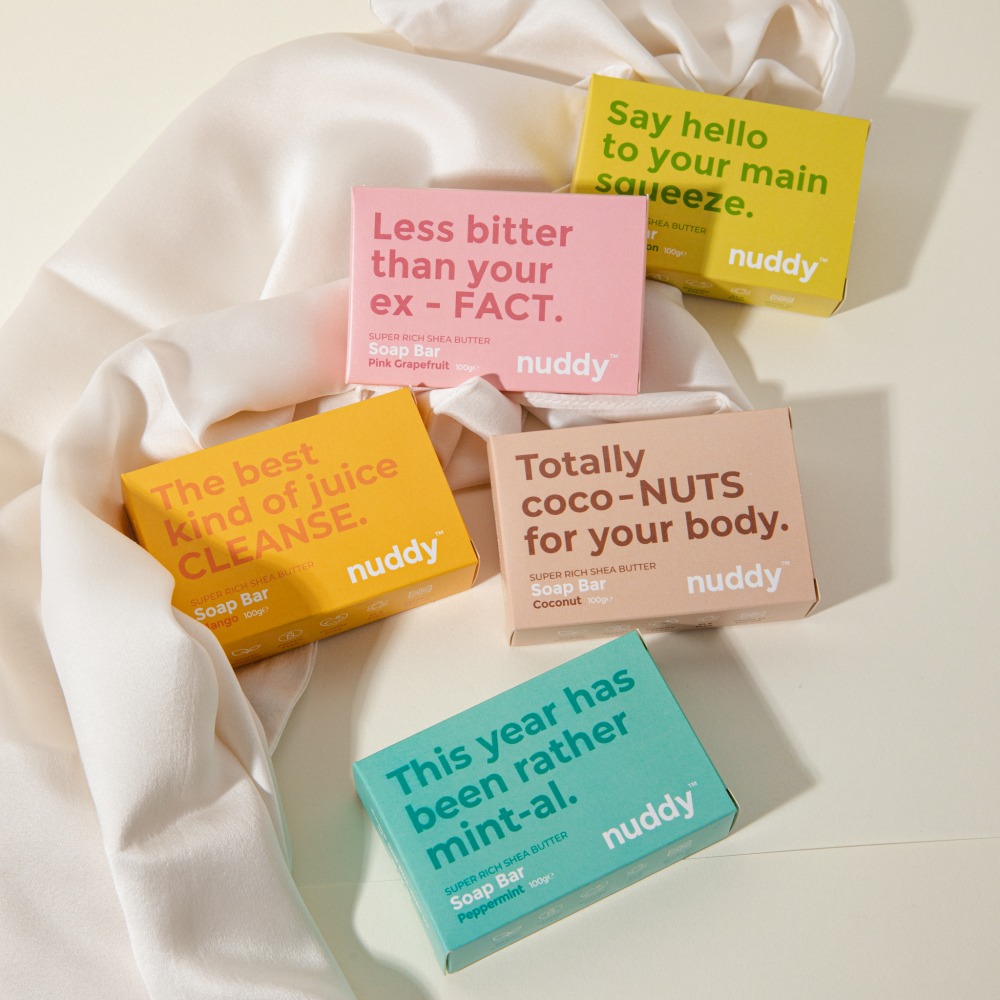 What are you most proud of?
Launching our range of solid shampoo bars was a really proud moment for me. I'd spent a long time working on them with our team to make sure they were perfect. Seeing all the amazing press and the response from customers trying them for the first time makes me so proud of what we've created.
Why should we switch to using solid soap bars?
We all need to do our bit to help the environment. By switching to our soap bars you're not compromising on quality but you will be ditching a load of plastic.
What makes nuddy different?
All our soap bars are formulated using rich raw African shea butter which means they cleanse and moisturise at the same time. They're also triple milled which means they also last a lot longer (three times) than regular soap bars. All nuddy products, which include soap and shampoo bars and natural soy candles, are vegan-friendly, cruelty-free and rigorously tested. Nuddy also has a stylish, eco-conscious full-body safety razor. The ultimate plastic-free bathroom accessory, the brass razor comes in a perfect shade of pink.
What is your vision for the future for nuddy?
For our beautiful products to be in everyone's bathrooms. Our aim is to provide premium quality plastic-free bathroom essentials for people who want to purchase consciously, but also want to have attractive products on show in their home. We're slowly making our way through a long list of alternative products, ticking them off one by one.
'Building my team has been the most amazing experience, finding people who share my passion and vision for the brand'
What is the best advice you would give others wanting to start their own business?
Spend time researching what it really means to start a business. Talk to people who've been there and done it. They say there's strength in naivety, which is true, but it can't help to be prepared.
What is your favourite quote?
'Always be unapologetically yourself.'
Who inspires you?
My parents, they are fantastic business people and the most wonderful and loving souls I've ever met.
How do you enjoy time off from business?
I spend time with my amazing friends and family, eating great food, and drinking great wine. I also love walking, it opens my mind and allows me to think creatively.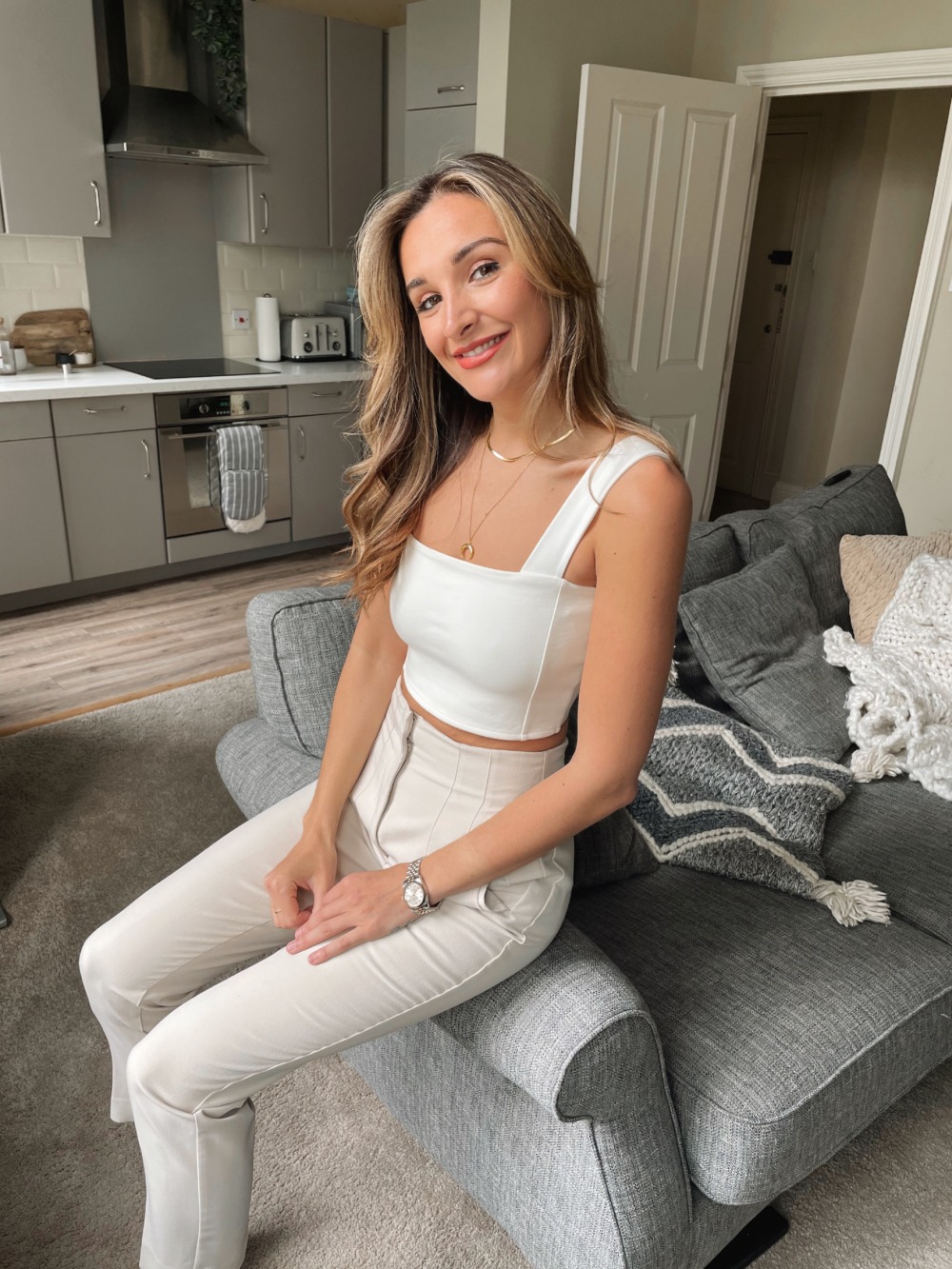 As a female founder, what's the best thing about running your own business?
I feel so lucky that I get to build my dream brand and business everyday. It has been so tough to get to where we are and the road ahead is long and uncertain, but I feel incredibly proud of the brand I've built over the past three years and truly empowered by the amazing people who have helped me on my way - my wonderful team, family, friends etc. They're all part of nuddy's identity. Building my team has been the most amazing experience, finding people who share my passion and vision for the brand. We're all nuddy obsessed!
What's next in the immediate future for nuddy?
We're just about to launch our 'HOT GIRL SUMMER' campaign which is super exciting. The campaign is based around the idea that ALL girls are 'hot girls'. We're championing body positivity, empowerment and inclusivity. Our limited edition summer soap bar goes on sale very soon and 10 percent of the profits from all sales will be donated to our chosen charity, Girls Out Loud. They inspire and empower teenage girls in all manner of ways–they're truly wonderful.
Where do you see yourself in five years' time?
I try not to think that far ahead, I work on a one year timeline. Everything is constantly changing and evolving. I hope to be happy and healthy in five years' time, with a thriving business.
What do you listen to to keep you upbeat and motivated?
My favourite Spotify playlists. I have playlists for every mood. I also listen to motivational speeches by the legend that is, Les Brown. He literally gives me life on those days when I feel out of step.
Where do you go to chill-out?
I've created the ultimate chill-out space in my gorgeous little flat. I call it 'the snug'. I just love going home at the end of the day to relax there.
Best thing about being in the North East?
There are so many amazing, vibrant and eclectic indie businesses in the North East. It really is a hub of inspiration. I honestly believe that the level of support and love you feel from your community up here is next to none. We all lift each other up, that's pretty special.