Our Favourite Foodie Spots Across Tyne and Wear
There are plenty of great restaurants, pubs and bistros across Tyne and Wear which stand out from the crowd
From sustainable steaks to tables with a seaview, authentic Neapolitan pizza and award-winning Indian street food - here's where to dine.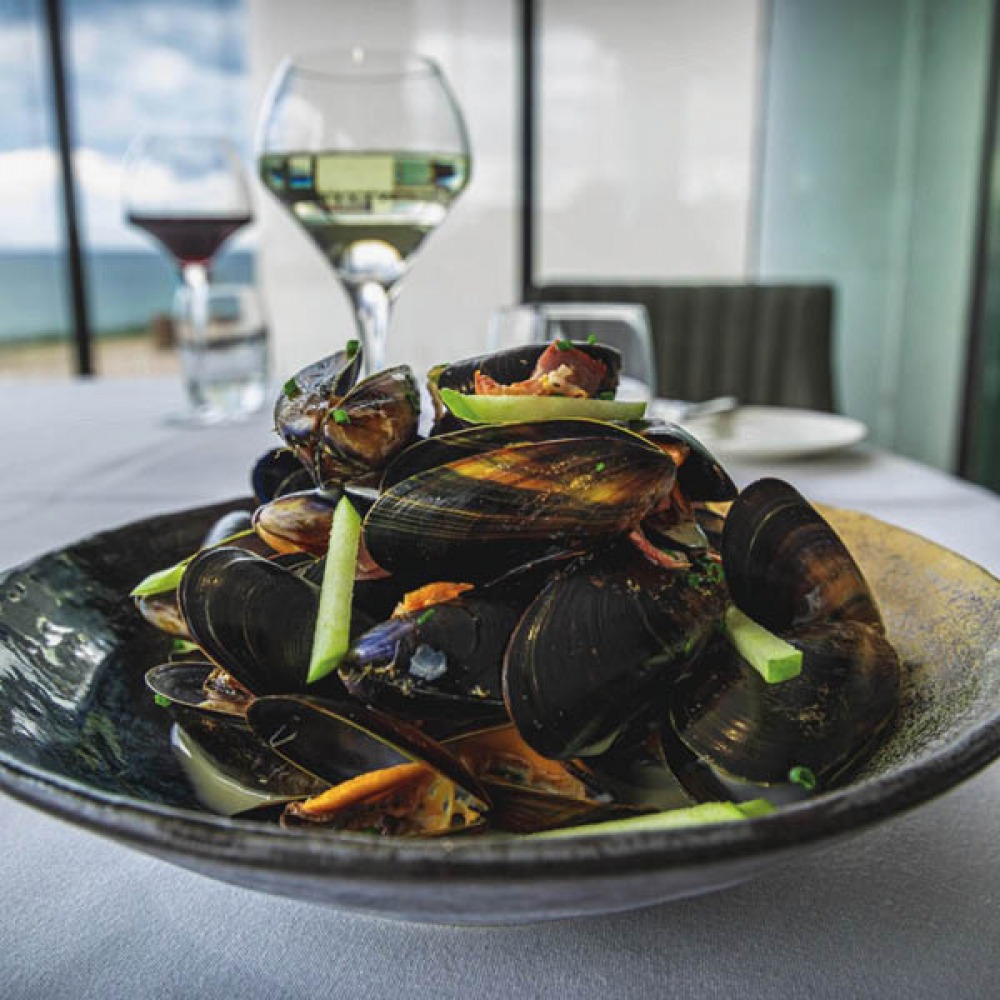 1910 Steak and Seafood
Spanish City, Spanish City Plaza, Whitley Bay NE26 1BG
0191 691 7090
spanishcity.co.uk
At the top of Whitley Bay's iconic Spanish City, you'll find the glass-fronted 1910 restaurant which is one of the only North East fine-dining restaurants that specialises in steak and seafood. Lindisfarne oysters have their own section on the menu here, but our stand-out dishes include lobster Thermidor, grilled queen scallops and 28-day-aged sirloin steak, all made with the freshest seasonal ingredients. End your meal with the baked vanilla custard topped with salted crumble and a side of raspberry sorbet as you gaze out over the sea.
Black's Corner
1 St Bede's, East Boldon NE36 0LE
0191 536 3762
blackscorner.co.uk
This speciality delicatessen, high-end eatery and wine bar has redefined the North East's offering of cheese and charcuterie. As well as a dazzling variety of crostinis, flatbreads and small plates, you'll be able to sample limited speciality imports, British farmhouse cheese and wine from specialist and independent vineyards. Black's Corner has a wealth of dining awards and it's no wonder with the variety of produce they stock.
The Broad Chare
25 Broad Chare, Quayside, Newcastle NE1 3DQ
0191 211 2144
thebroadchare.co.uk
Priding itself on being the sort of pub you thought had disappeared (along with whistling milkmen and red telephone boxes), The Broad Chare offers all the best bits of a traditional ale-house – well-kept beer, honest food, friendly company and good cheer, alongside all the modern elegance you'd expect from a Terry Laybourne joint. Is it any wonder they've kept their Michelin Bib Gourmand for 11 years?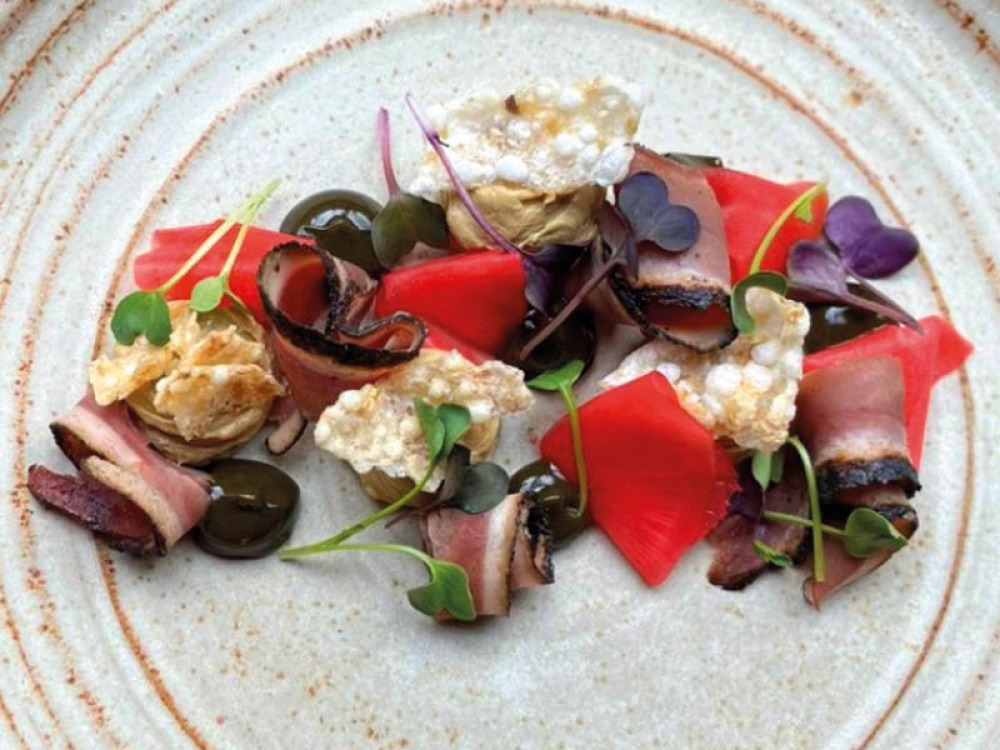 Cook House
Foundry Lane, Newcastle
NE6 1LH
0191 276 1093
cookhouse.org
For causal, all-day flavour-focused dining, visit Cook House. Originally launching as a recipe blog and supper club, Anna Hedworth has now created a two-floor dining space with a garden, shop and terrace where dishes are based around seasonality – but if you're having trouble choosing what to order, their n'duja fried eggs on toast with yoghurt, onion seeds and coriander is one of our favourites.
Dobson & Parnell
21 Queen Street, Newcastle NE1 3UG
0191 221 0904
dobsonandparnell.co.uk
The interior of this dining stalwart blends modern elegance with traditional Victorian features. Owner Andy Hook (of Blackfriars and Hinnies fame) and chef patron Troy Terrington excel in this multi-award winning casual fine-dining haunt. Expect daily changing menus based on the freshest seasonal produce they can get their hands on, and a wine list as long as your arm.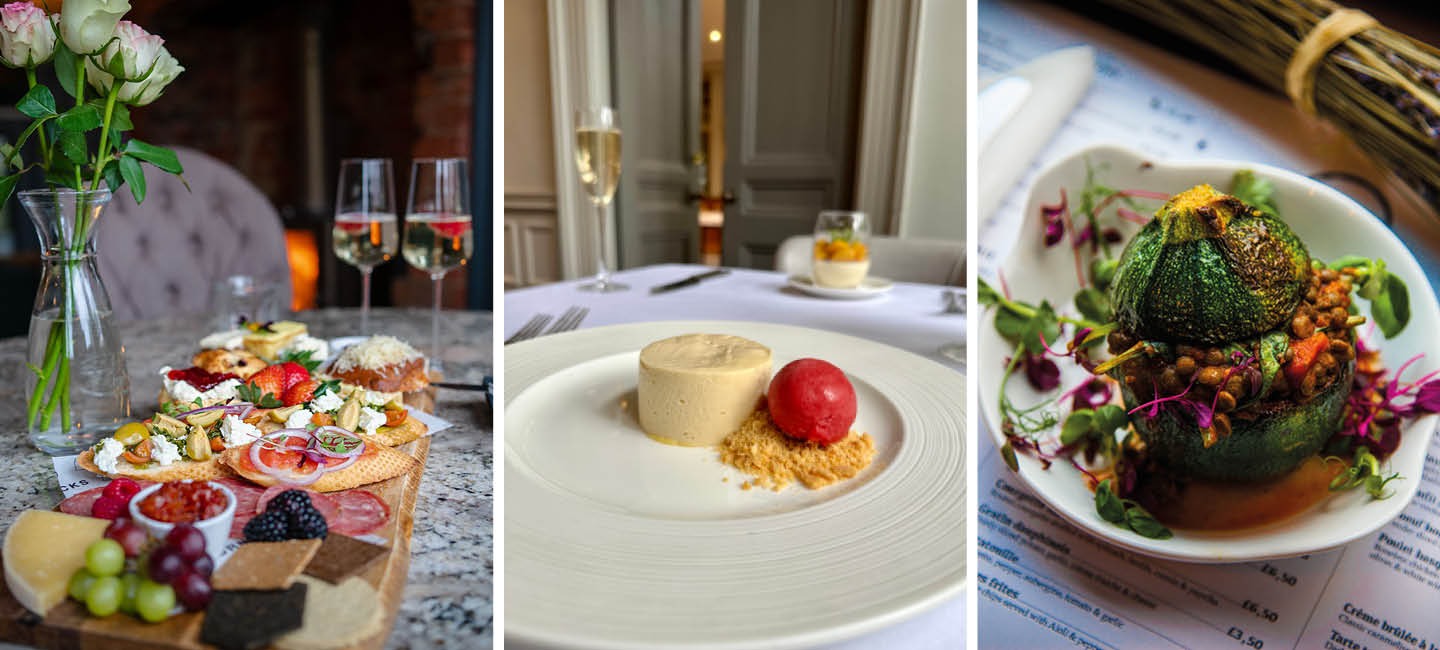 Fern at Jesmond Dene House
Jesmond Dene Road, Newcastle NE2 2EY
0191 212 3000
jesmonddenehouse.co.uk
At Fern, an upmarket neighbourhood dining room and bar, the cooking is skilful, generous and heartfelt, with dishes inspired by the rhythm of the seasons. Taking inspiration from classic and modern cooking techniques, and making the most of the plethora of local suppliers, expect the likes of braised feather blade of beef, and pan-fried cod with Wye Valley asparagus.
The French Quarter
6 Westgate Road, Newcastle NE1 1SA
0191 222 0156
frenchquarternewcastle.co.uk
Tucked away under the arches at the bottom of Westgate Road, the French Quarter is a vibrant neighbourhood restaurant offering diners authentic flavours of France. Born from a desire to challenge the idea that French dining is formal and fussy, they offer a delicious, seasonal tapas-style menu and an extensive selection of wines. We suggest sharing the cheese and charcuterie planche before tucking into boeuf bourguignon, slow-cooked duck and escargots.
Gaucho
2–6 Market Street, Newcastle
NE1 6JF
0191 260 3600
gauchorestaurants.com
In a Grade-II listed building on the corner of Pilgrim Street, the recently opened Gaucho restaurant brings a taste of Argentina to the North East. Dine on sustainable steaks alongside premium Argentinian wines before indulging in cleverly crafted drinks in the late-night cocktail bar. There's plenty on the menu here but the steaks are the highlight, especially with a side of creamed mash potato – you can thank us later.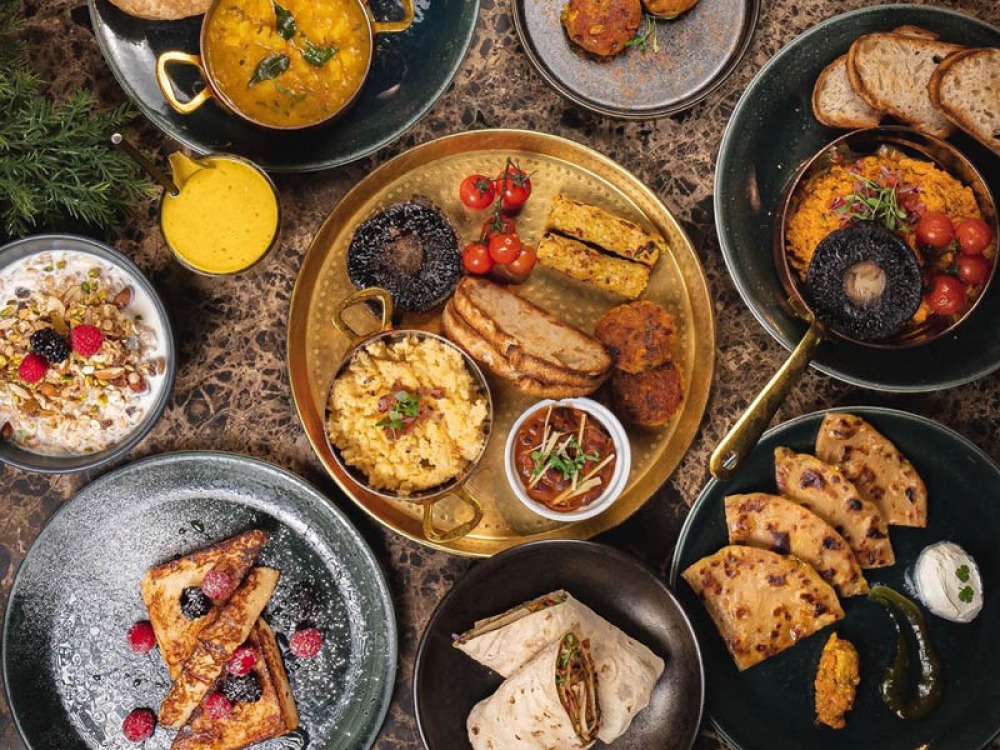 House of Tides
28–30 The Close, Quayside, Newcastle NE1 3RF
0191 230 3720
houseoftides.co.uk
Inside a beautifully restored Grade-I listed 16th century former merchant's townhouse on Newcastle's iconic Quayside, Kenny Atkinson creates thoughtful, precise and elegant tasting menus with an emphasis on the natural, the seasonal and the sustainable. Expect the likes of salt-aged lamb and radish and trout roe alongside carefully paired wines at this Michelin-starred restaurant.

Khai Khai
29 Queen Street, Quayside NE1 3UG
0191 261 4277
khaikhai.co.uk
Attracting attention from celebrities across the UK, it's fair to say Khai Khai have made a name for themselves in the short time they have been open. Showcasing the roots of Indian culinary evolution – with dishes prepared over hot coals, stones, wood fires and age-old tandoor ovens – we love their heritage dishes such as butter chicken and roganjosh curries, as well as their smoke plates like Achari tiger prawns or lamb chops. A new addition to the menu includes breakfast dishes such as akuri toast and a Khai Khai take on the English breakfast.
My Delhi
87A Clayton Street, Newcastle
NE1 5PY 0191 230 2302
39 Borough Road, Sunderland
SR1 1PL 0191 670 9816
mydelhistreetfood.com
After the success of their Newcastle venue (and the number of awards they've picked up, including being crowned the nation's best street food restaurant) the team opened their second restaurant in Sunderland. Order street food plates, roadside curries and tandoori specials alongside refreshing cocktails – the Emperor's Rose is our pick.
Rebel
150 Heaton Park Road NE6 5NR
0191 691 2720
restaurantrebel.co.uk
Having opening their doors just over a year ago, Heaton's Rebel restaurant are already showing the North East they mean serious business by being included in The Michelin Guide. Seasonality is key here with an ever-changing tasting menu which revolves around the best local ingredients. Take our advice and book the chef's table – you won't be disappointed.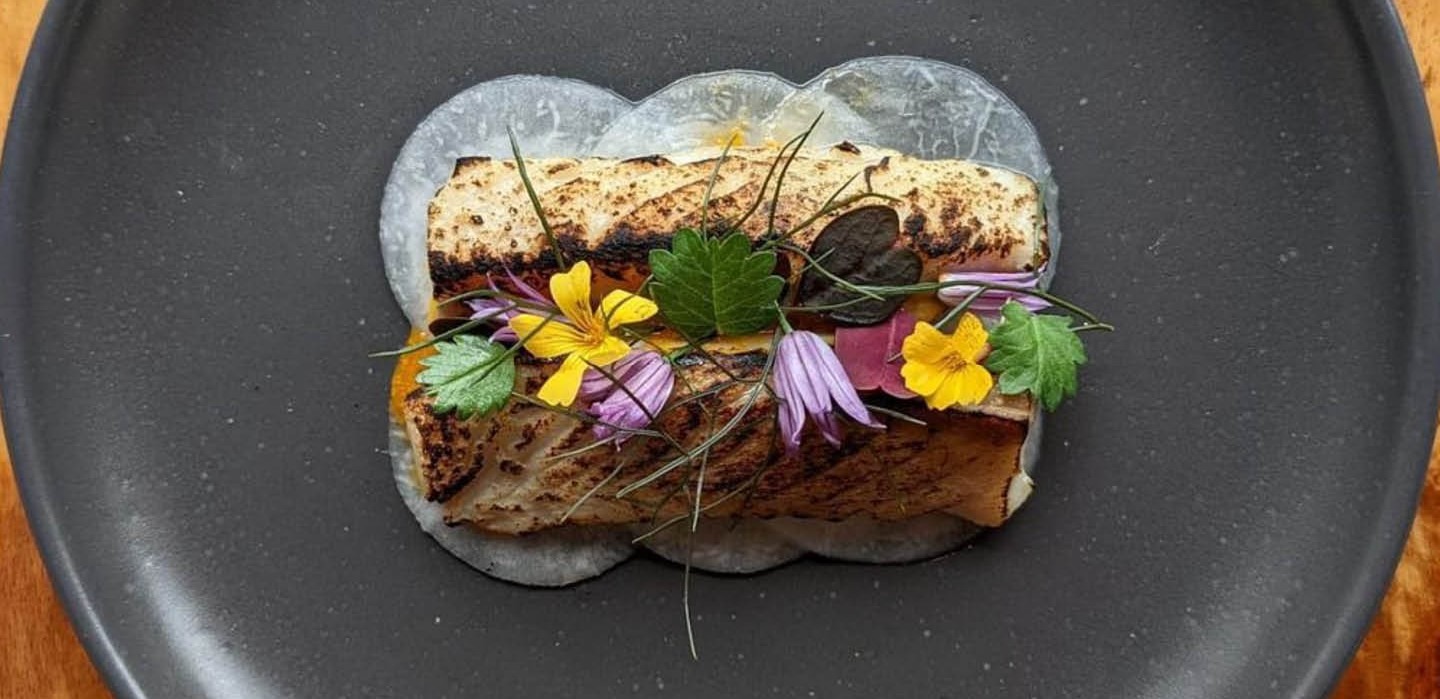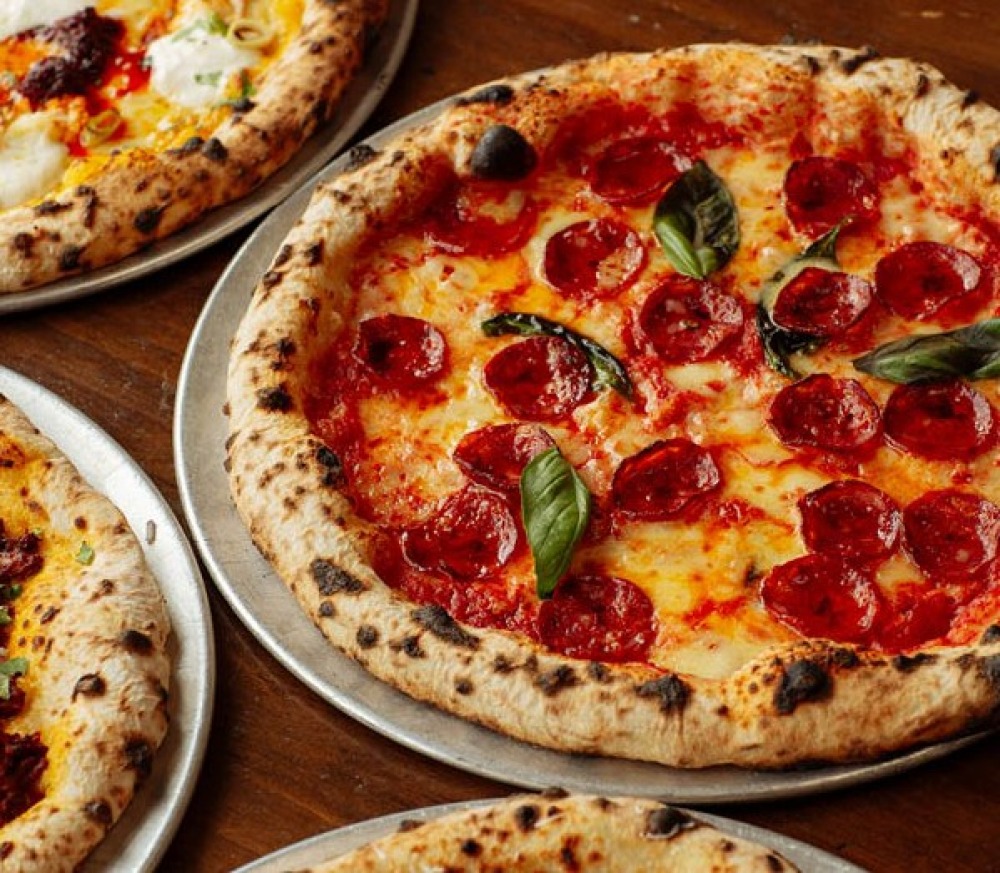 Riley's Fish Shack
King Edward's Bay, Tynemouth
NE30 4BY 0191 257 1371
rileysfishshack.com
Fish Shop, 3–5 Percy Park Road, Tynemouth NE30 4LZ
rileysfishshop.com
One of the North East's most iconic foodie destinations – if you haven't been to Riley's, where have you been? Riley's Fish Shack are still serving up the freshest fish on the beach at King Edward's Bay, and their chef-led fishmongers, eatery and deli, Riley's Fish Shop just up the road in the heart of the village, has made waves too.
Scream for Pizza
21–25 Starbeck Avenue, Sandyford NE2 1RJ
31 Quayside, Newcastle NE1 3DE
screamforpizza.com
After training in Naples, Alex and Victoria returned home to create mouthwatering pizza, which nine years later the North East just can't get enough of – so much so that they opened a second venue on Newcastle's Quayside where you can order pizza by the slice alongside artisan soft ice cream.
Victors
106 Quayside, Newcastle NE1 3DX
0191 359 2906
victors.co.uk
Victors is known for its floral ceilings, Instagrammable bar and delicious food and cocktails. Offering a modern American-Asian menu with small and large plates, as well as sushi afternoon tea and Sunday roasts.