Remote Staycations to Book Now
Everyone's dreaming of a weekend getaway...
Here are the three remote spots where you can relax, unwind and recharge.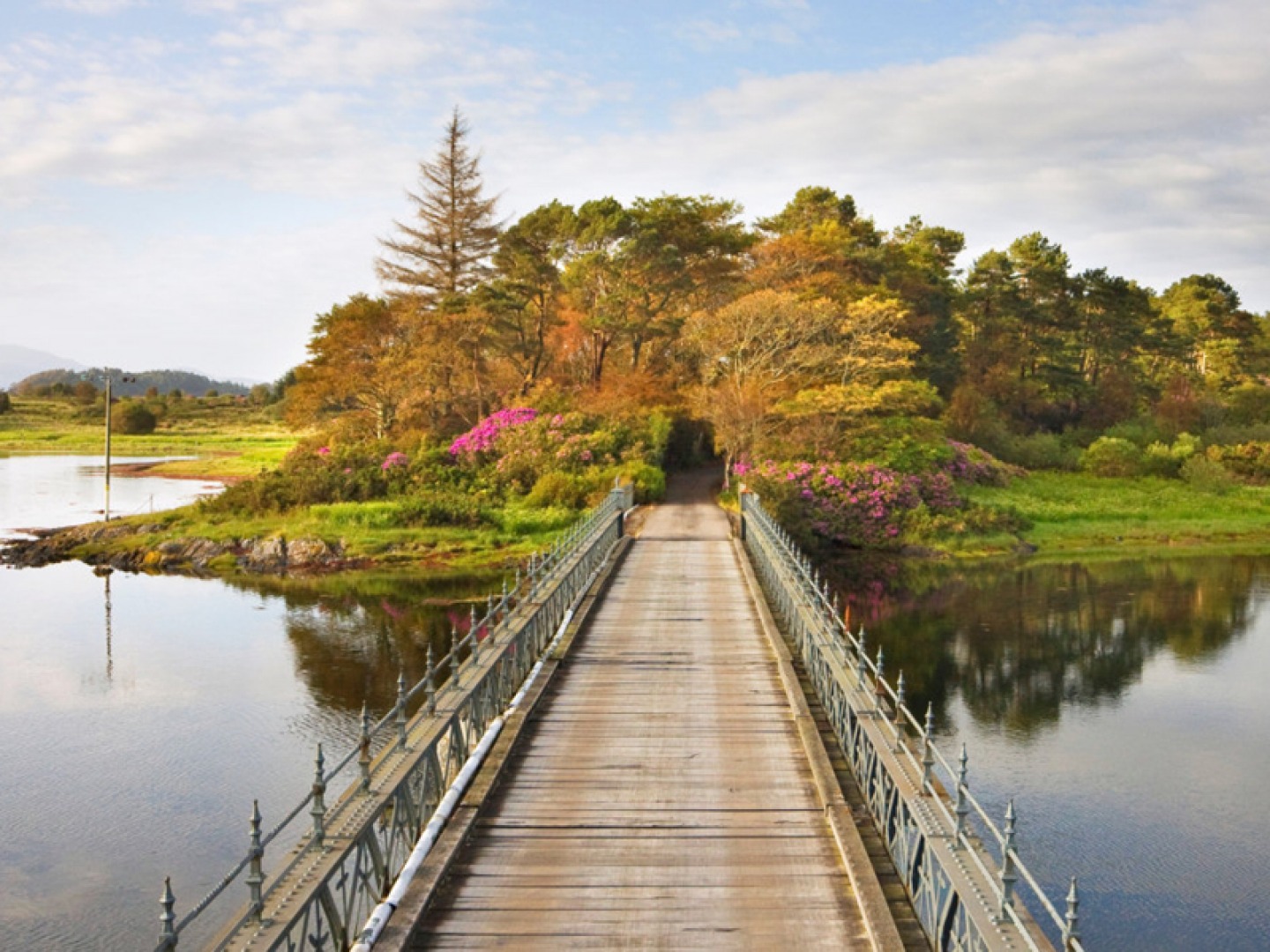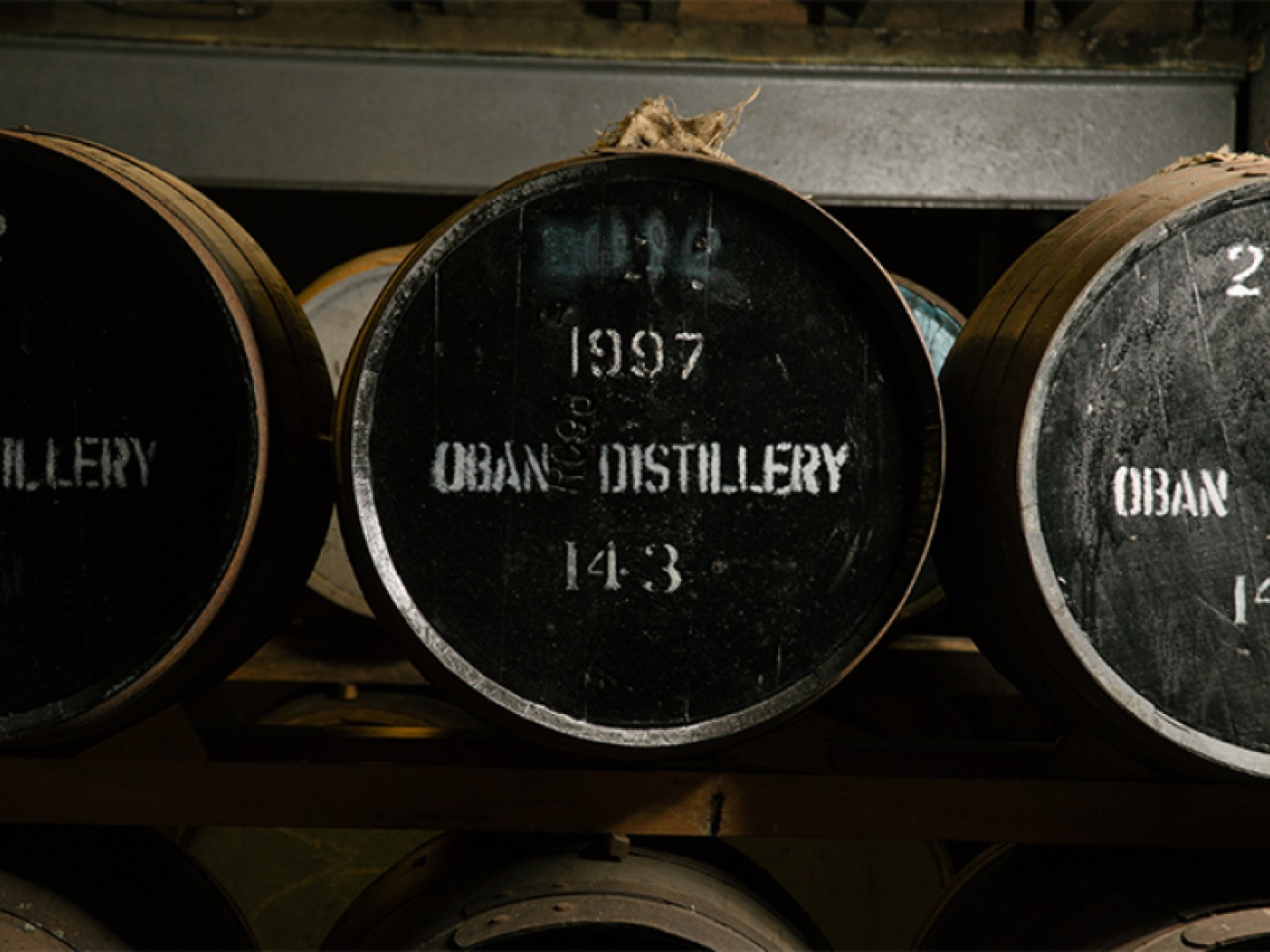 Oban, a tiny rural town in the Scottish West Highlands, is just about as far away as a staycation can get without jumping on a boat to our Irish neighbours. However, escapism is the name of the game, and Oban's beautiful surroundings are without doubt an escape worth seeking out.
Oban is in a prime location, surrounded by breathtaking natural wonders and an abundance of activities that take full advantage of the surrounding hilly countryside and clean lakes. Lovingly dubbed 'The Gateway to The Isles', Oban acts as a cultural hub for the wannabe explorers of Scotland's West Highlands, granting access to the remote isles of Kerrera, Lismore, Mull, Iona, Staffa, Coll, Tiree, Seil, Easdale and Luing.
What to Do
Activities are plentiful, covering the whole gamut from sport to leisure. However, if the idea of archery, kayaking, clay pigeon shooting, and even axe throwing sound a bit too medieval for your liking, there are also stunning nature walks, wildlife photography sessions, scenic flight tours and even tours of the Oban Whisky Facility (complete with a sampling session, of course) – one of the smallest whisky distillers in Scotland. With so much to take advantage of in such an isolated location, this is a dense pocket of breathtaking Scottish countryside that begs to be explored.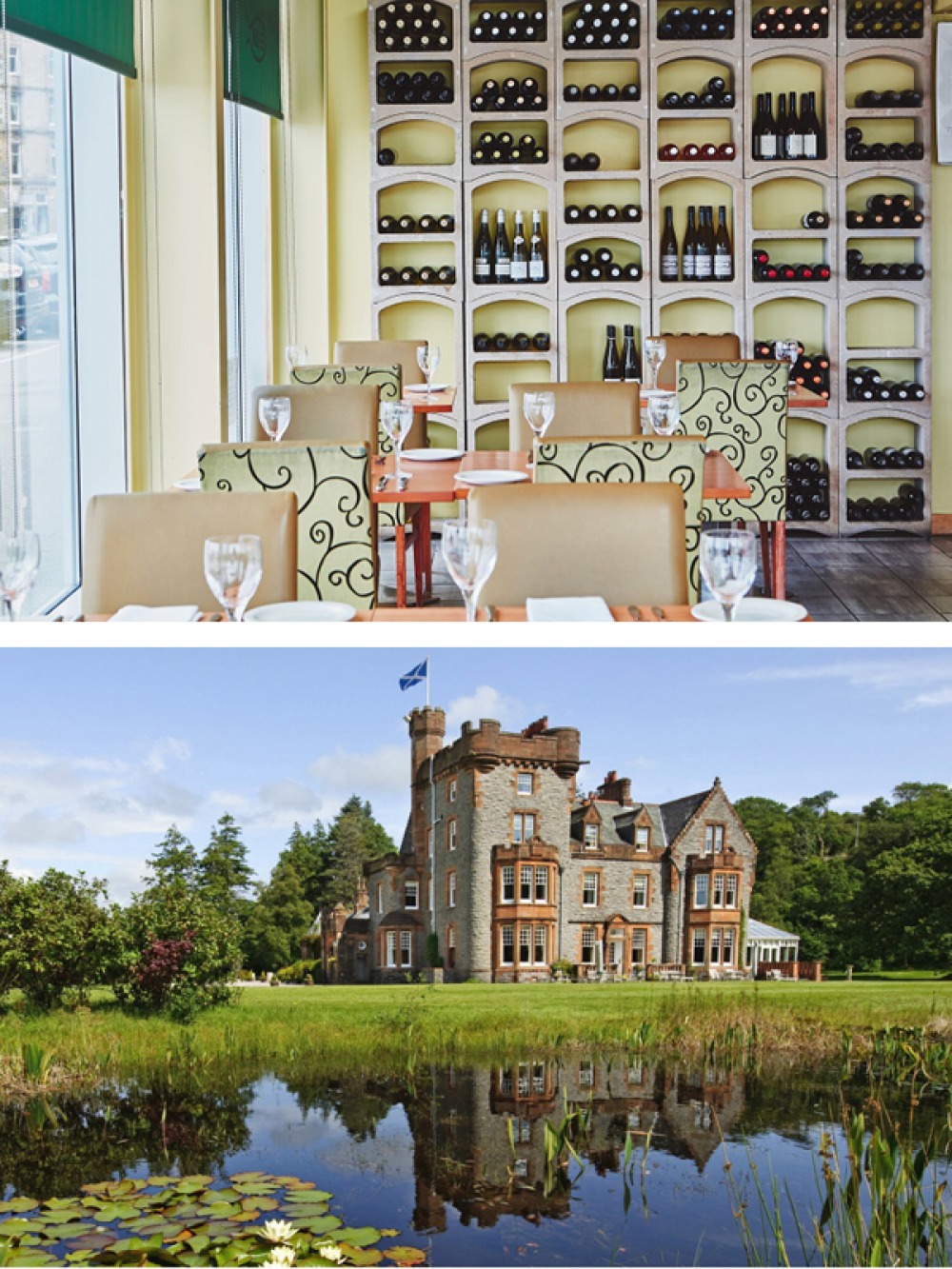 Where to Eat
'The Seafood Capital' of Scotland, Oban's freezing clear waters give the gift of superb quality fish and shellfish – oysters, haddock, mackerel, herring, lobster are all supplied to the local restaurants fresh from the boats.
Loch Melfort Hotel and Spa's restaurant boasts stunning views of the Melfort Loch. Commanding an impressive position over the water, and serving a delicious menu of the best, locally-sourced dishes, diners can gaze out onto the serenity of the loch. Unsurprisingly, it's a favourite date location thanks to the winning combination of fantastic food and romantic views.
lochmelfort.co.uk
Continuing to capitalise on Oban's fantastic seafood location, Ee-usk is a beautiful seafood restaurant, swimming in luxurious offerings of lobster and crab caught fresh from the coast off Luing, oysters from Loche Linne and local shellfish for an authentic Oban dining experience. Placed at the heart of Oban Bay, this shorefront restaurant serves up views as delicious as the food, creating an idyllic atmosphere you won't soon forget.
eeusk.com
Where to Stay
Just 25 minutes from Oban is the Isle of Eriska Hotel, Spa and Golf, a special location which takes self-isolation to its ultimate luxury conclusion. This traditional resort is a remote escape where you won't want to be found.
Dripping with old world charm in a remote location, and with coastal views over Loch Linnhe, the hotel has a variety of accommodation, with 34 bedrooms in the main building and various self-contained escapes, five spa suites, two garden cottages, six hilltop cottages and even a self-catered option, Arnott's House. Retreats as idyllic as this are few and far between, especially with an attached Michelin-starred restaurant to dine in absolute luxury.
eriska-hotel.co.uk
The town of Cardigan is the entrance to the Teifi Valley and Pembrokeshire's popular coastal paths. It's synonymous with arts and culture, architecturally unspoilt with quaint buildings, historic castles, and untouched greenery. Centrally placed, it's a perfect hub from which to explore the heritage coastline of Cardigan Bay which stretches out for miles with clustered islands and clear waters which are home to porpoises, seals and even dolphins.
What to Do
The beautiful Welsh countryside of Pembrokeshire hides all manner of things to do during your stay, with the town of Cardigan acting as a hobbyist's hub. Sporting activities such as surfing, kayaking, water rafting, climbing, and canoeing are ideal ways to take advantage of the outdoor space, especially with the river Teifi nearby. If working up a sweat doesn't sound like your idea of a relaxing time, there's always The Coalyard, an events and drinking space within a charmingly rustic industrial warehouse. The Coalyard hosts live performances by regional talent, scratching that live music itch and generating a lively atmosphere in contrast to the peaceful traditionalism of Cardigan's daytime surroundings.
Cardigan also has a long list of places to visit including The National Wool Museum, Theatr Mwldan, Cilgerran Castle, and the Urdu Centre for skiing and horse riding.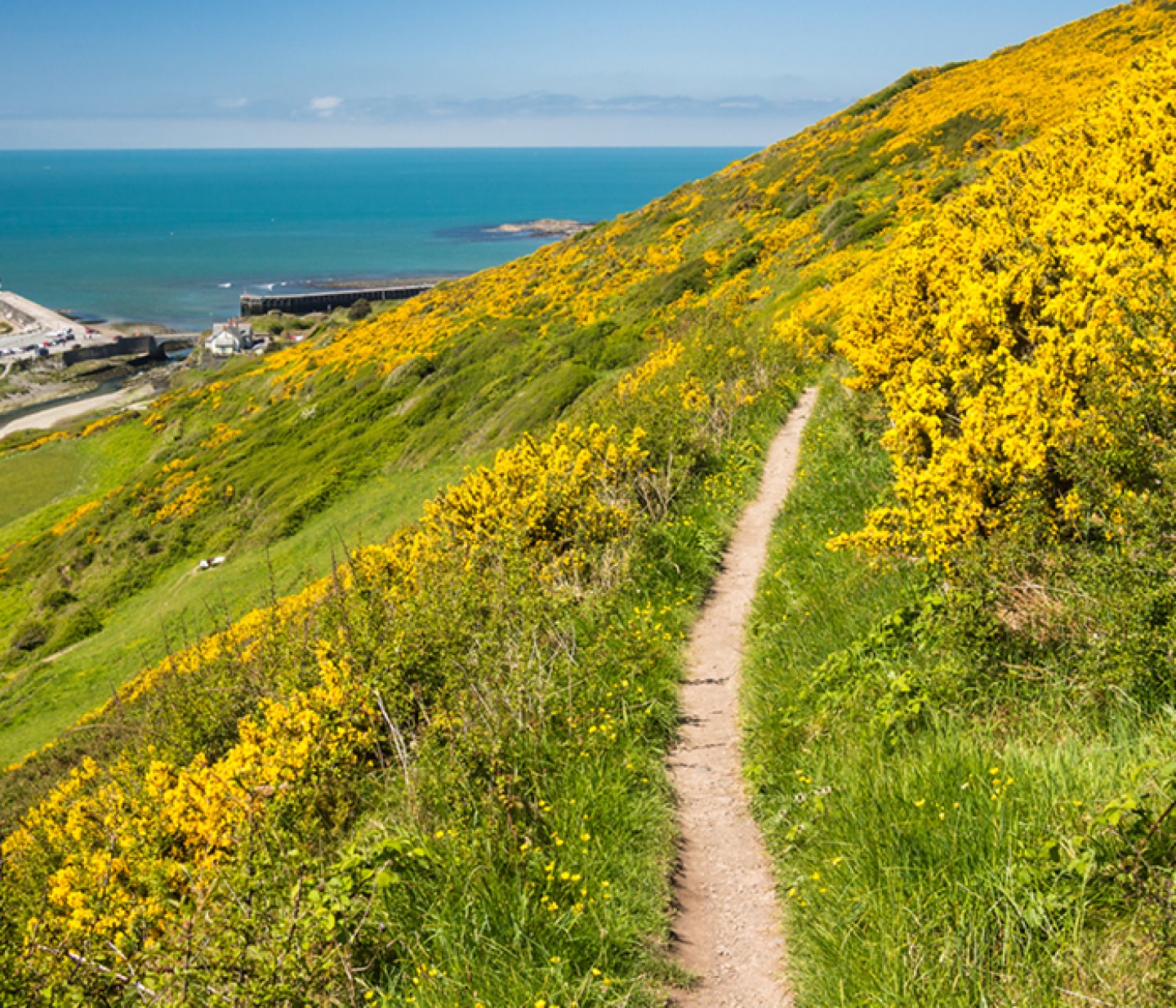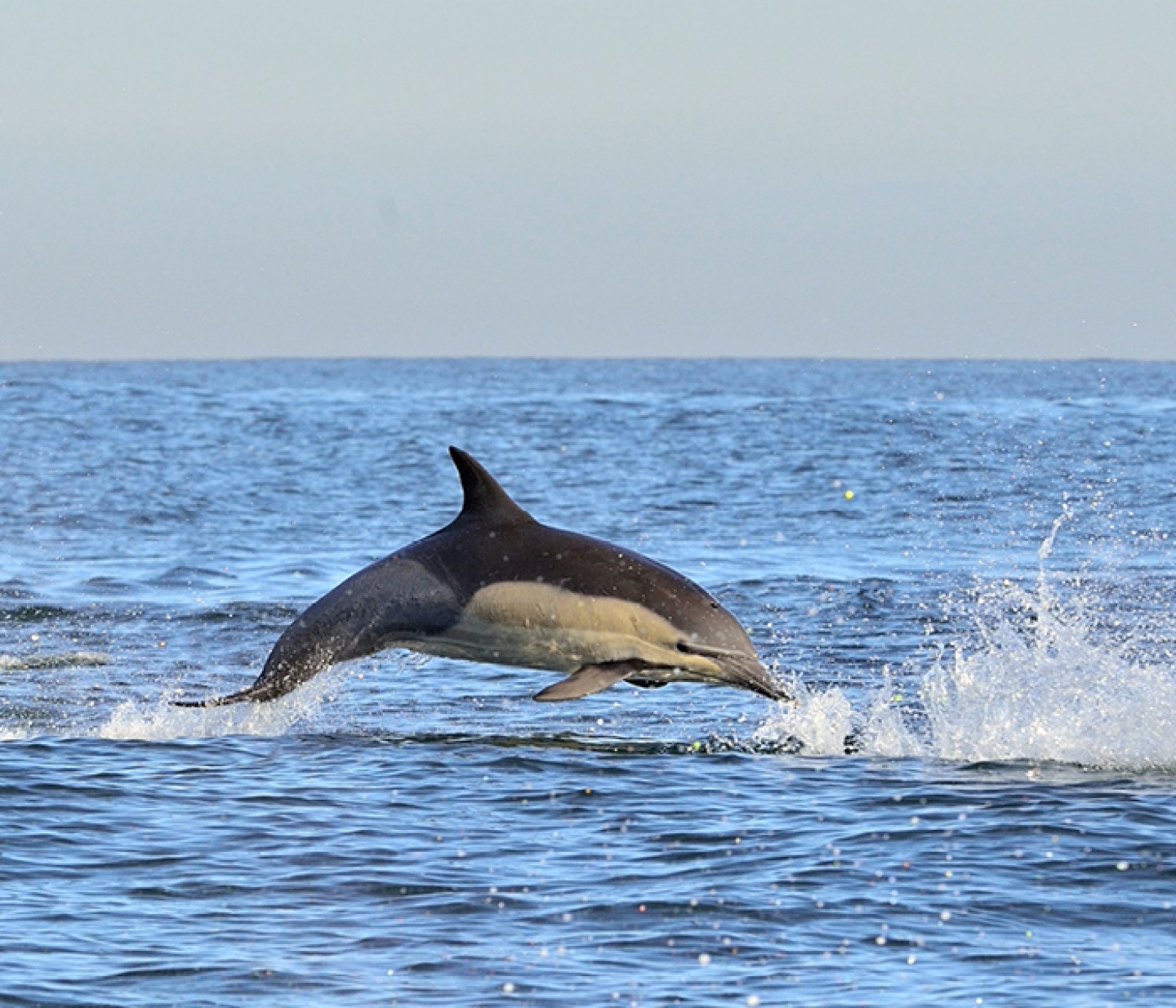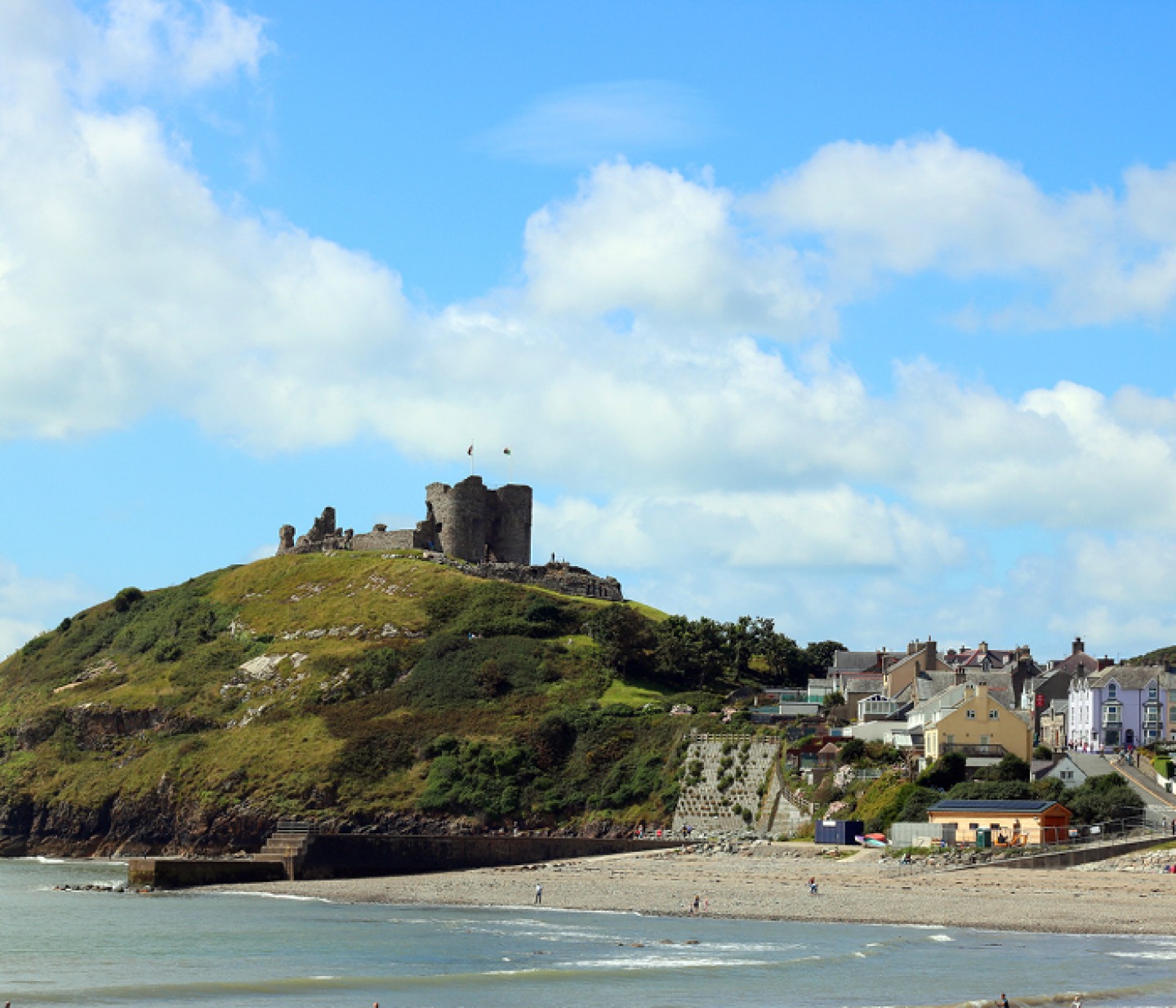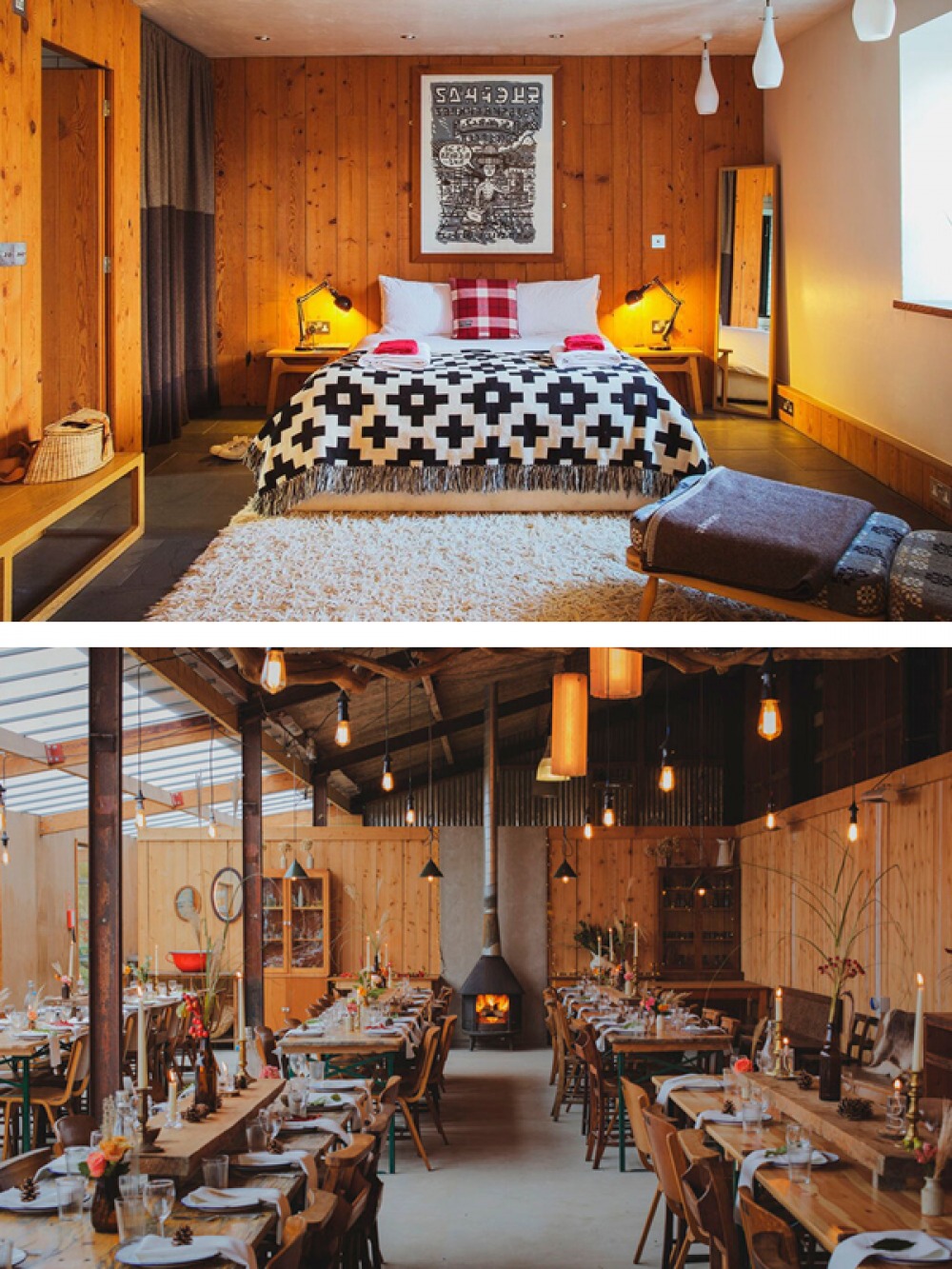 Where to Stay
FForrest Farm was conceived as a haven for the simpler things in life – 200 acres of wilderness, a roaring log fire, and a relaxing drink. A perfectly idyllic location in which to moan about the modern age and its over-reliance on social media whilst taking pictures of the beautiful vistas for your Instagram story. Take glamping to the next level and stay in one of the cosy cabins that make a mockery of 'roughing it.'
Their luxury cabins in the Pembrokeshire countryside all differ in price and aesthetic. For example, The Onsen Domes offer a traditional Japanese-style experience, named after authentic Japanese hot springs famed for their focus on relaxation, serenity, and cohesion with nature. Expect glamping luxury, with a showpiece king-sized bedroom suite in the form of a dome, the front half of which is completely see-through, doubling as a viewing platform so you can watch nature pass by from the comfort of your own bed. The connecting exterior spaces include a Japanese style sunken concrete bath and wooden shower room, wood-burning stove, and an outdoor camp kitchen/seating area.
coldatnight.co.uk
Where to Eat
Of course, it wouldn't be a luxury staycation without an impressive selection of eating places to satisfy – and we've picked out just a handful of these belt-loosening cornerstones of the Cardigan area. The Shampan is an Indian restaurant disguised as a boat moored to the quay in the centre of Cardigan – kitsch meets quality in this adorable Indian restaurant. The Pizzatipi, an atmospheric stone baked pizzeria, serves up artisan Italian food from a massive tipi tent. Food For Thought is a cafe and lounge in the heart of Cardigan, perfect for a slice of cake and cup of tea to help watch the world drift by. Finally, grab some freshly baked goods for your stay at Bara Menyn, a bakehouse and cafe in Cardigan town centre.
Slightly different to the other two locations, our last suggestion is a package trip as far west as you can get without jumping on a plane. The beautiful countryside of West Ireland is being offered on a plate as part of a guided hiking adventure courtesy of Wilderness Ireland. In a country so beautifully rural, with hidden treasures around every corner, we thought it'd be best to summarise Ireland's awesome potential with some help from the experts.
With its name deriving from the Irish 'Maigh Eo', roughly translating to 'Plain of yew trees', Mayo is packed with some of the most scenic hiking vistas in Europe. Within Mayo's dense landscape are a selection of traditional towns and villages, including historic Newport, Achill Island and Drummin.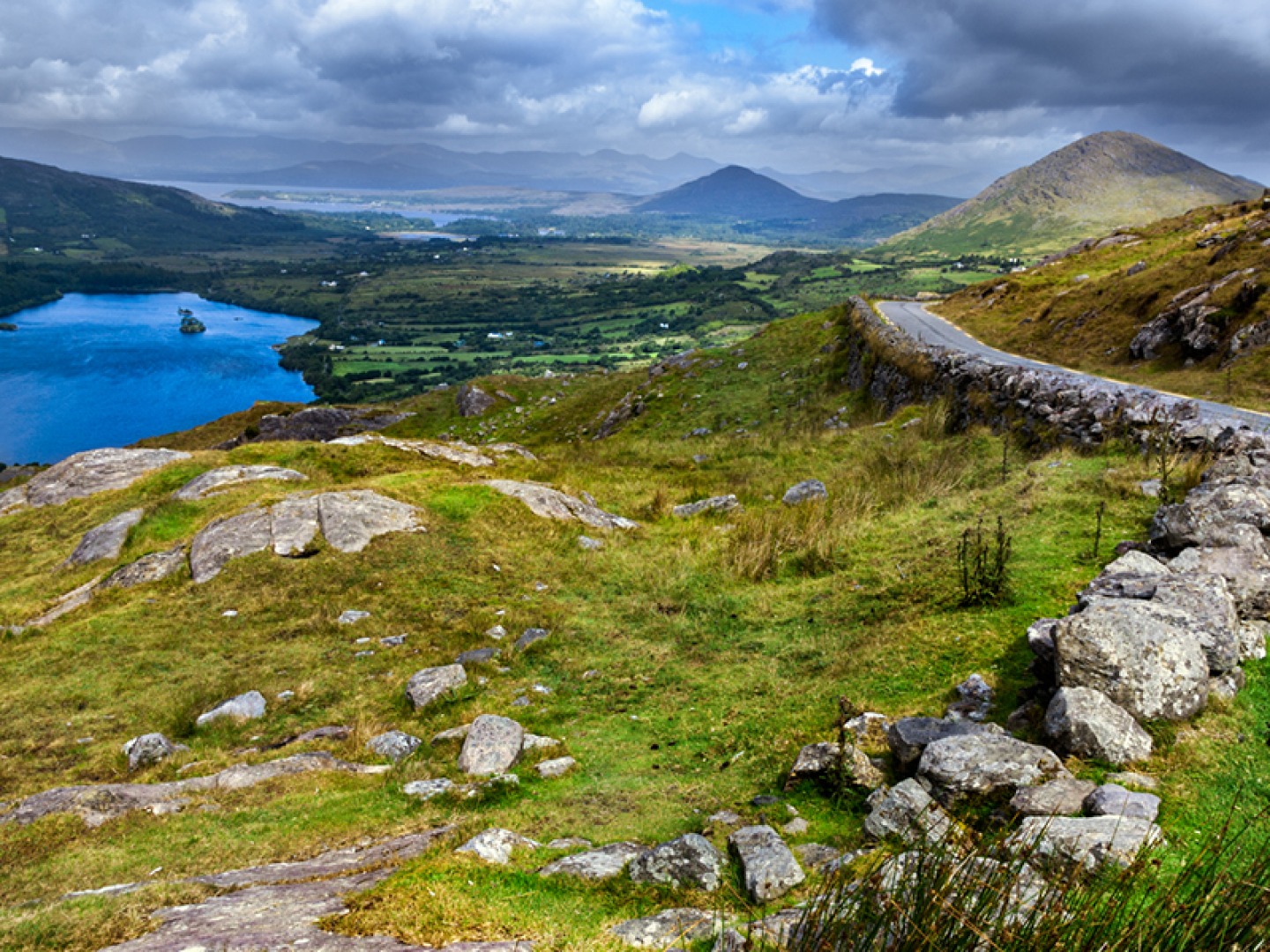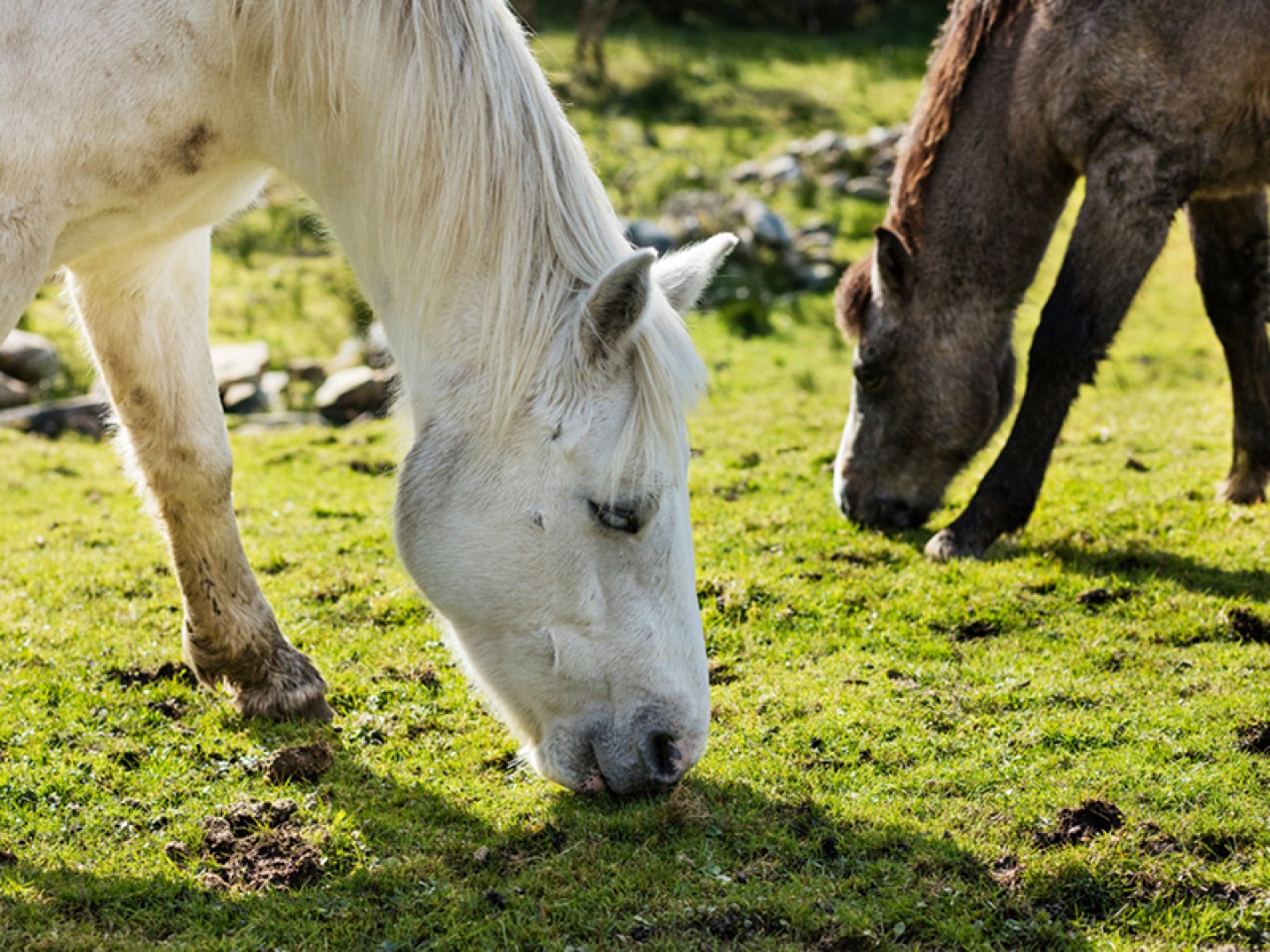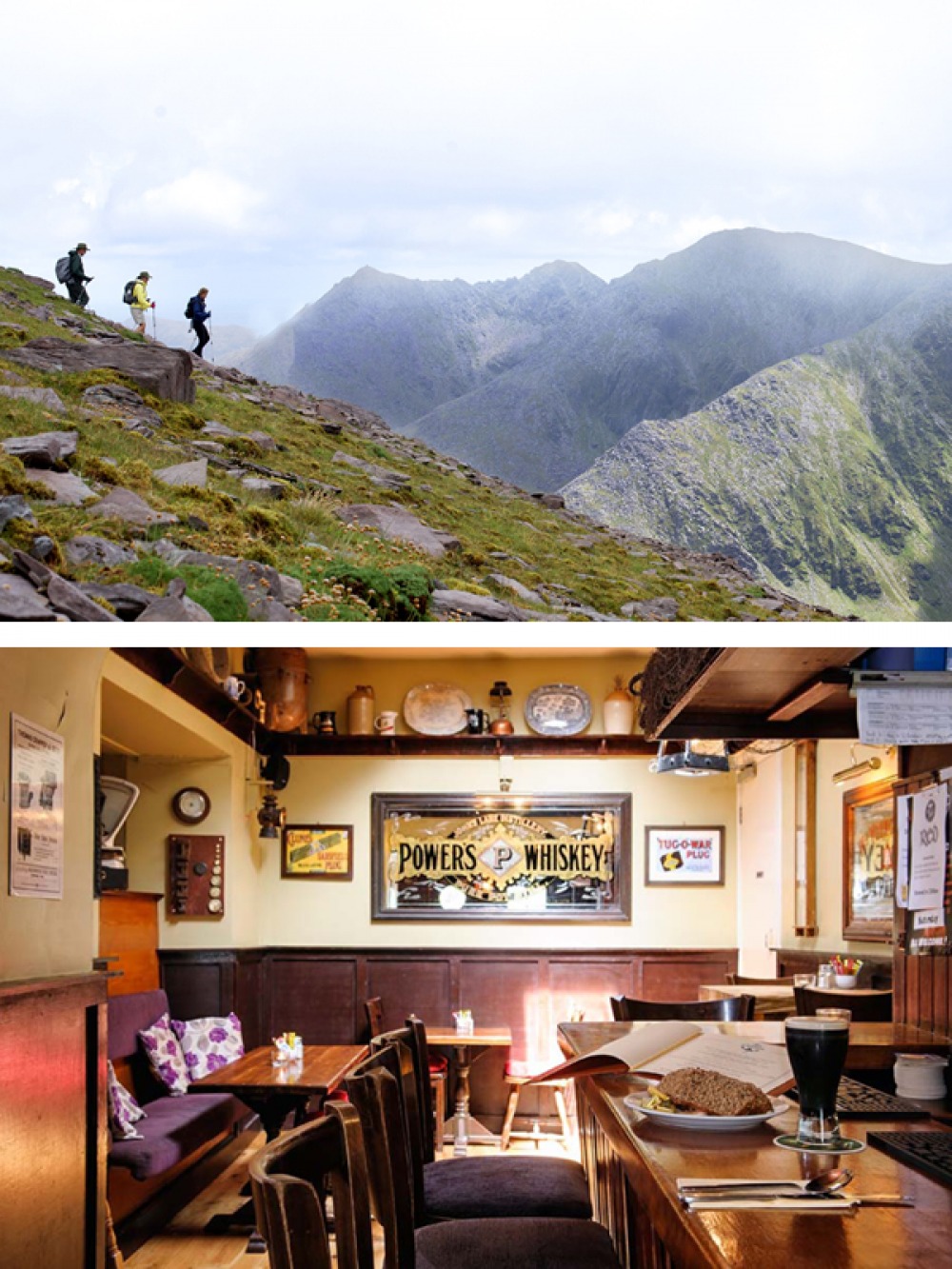 What to Do, Where to Stay and Where to Eat
Wilderness Ireland Hiking Trips offer a Deluxe Coast To Coast Hike – a seven-day hiking trip across three of Ireland's national parks, which combines adventurous outdoor escapism with luxury evening accommodation.
You'll be taken to the highest summits in three corners of this rural corner of the country – including Carrauntoohil, Ireland's highest peak. Guests will travel through hidden glens and mythical bogs, and discover ancient monasteries, and traditional country pubs on a coast-to-coast route, passing through Connemara National Park, Killarney National Park, and Wicklow Mountains National Park along the way.
In the evenings – rest your weary legs and soak up some Irish culture by joining locals in quaint pubs, sampling delicious local seafood, or perhaps attempting to learn a bit of Gaelic if you're brave enough. While your hiking journey will take you to various restaurants, an example of the phenomenal seafood you can come to expect is at Veldons Seafarer Bar and Restaurant near Connemara National Park – specialising in local seafood, Veldons Seafarer uses fresh produce from the Wild Atlantic Way to serve fish specials every day. With an atmosphere of a cosy fisherman's hut, extended with a roaring wood fire and rustic seating, Veldons Seafarer's as wonderfully Irish as they come (veldons.ie).
Your hiking adventure starts in Connemara National Park, described as a 'savage beauty' by Oscar Wilde and 'extremely tiring' by you; Connemara is vast and awe inspiring with sparkling quartzite rocks and steep slopes. After journeying through day one you're greeted with the peaks of Mweelrea, Connemara's highest mountain. A shorter distance than day one's offering with the caveat of a much more difficult terrain, reaching the top of this natural behemoth is its own reward. Falling steeply to the south lay the waters of Killary Harbour, Ireland's largest fjord and one of the many historic sites you will stumble across on your journey.
This leads us to day three, transitioning sharply from the previous two days of oppressively large vistas and remote landscapes. Day three will lead you southbound towards the Kingdom of Kerry. The flourishing valleys of Killarney National Park will draw you into its natural wonderland, a place of calming vegetation and Ireland's first established national park.
Over the next four days of hiking excellence you'll encounter the unforgettable sights of Carrauntoohil, Ireland's highest mountain, the emerald hills of Wicklow Mountains National Park, and the rosy peaks of Lugnaquilla before finally venturing to Dublin for a visit to Ireland's historic capital city.
wildernessireland.com