Dudley Stokes Shares His Plans For a New Olympic Base in Middlesbrough
Dudley Stokes (whose bobsleigh team inspired Disney's Cool Runnings) shares his plans for a new Olympic base
Under Dudley Stokes' guidance, the Jamaican team have qualified for three bobsleigh events in the Winter Olympic Games, and we're sure many will be inspired by the incredible efforts seen on the snowy slopes. But for those looking to act on that inspiration, captain of the original Jamaican bobsleigh Winter Olympics team, Dudley (also known as Tal), hopes the new base in Middlesbrough will be the place to start. Its aim is to train athletes, and encourage fitness levels within the community.
And who better to be leading the planning process than Tal? A hugely motivated Olympian, his team was immortalised in the 90s comedy/sports film Cool Runnings, which is now considered a must watch. It follows the story of the Jamaican bobsleigh team as they fight to compete in the 1988 Winter Olympics.
'I didn't like the film when it first came out because I was struggling to turn around the image of the team at the time,' Tal admits. 'It was meant to be funny – and it was funny – but it didn't reflect the real me so I was kind of annoyed at it. But one thing it did do was raise the profile of Jamaican bobsleigh – boom, interest grew. Over the years I've come to appreciate it much more, primarily because my children made me watch it about 10 years later and I saw it in a different light. I realised it wasn't a documentary about me and was simply made to be a commercial success. The people who made it knew what they were doing and it's stood the test of time. It's nearly 30 years old and young children are still fascinated by it.'
It's estimated that one billion people saw Tal and his team crash out of the Olympic Games in 1988. At 80mph, their crash helmets dragged along the wall of the run for 2,000ft. After taking on the challenge of building the first winter sport team from Jamaica, this was devastating. But after six years and two more Olympic Games, the Jamaican bobsleigh team were 14th overall in Lillehammer, Norway, 1994. They were ahead of all-American sleds – an incredible achievement. 'Coming off the final curve in Lillehammer, I was looking at the clock at the top of the braking stretch and I couldn't make it out,' Tal recalls. 'Suddenly the time and the place came up, and I knew at that time that it was very good. That moment hasn't been topped. It was sheer joy.'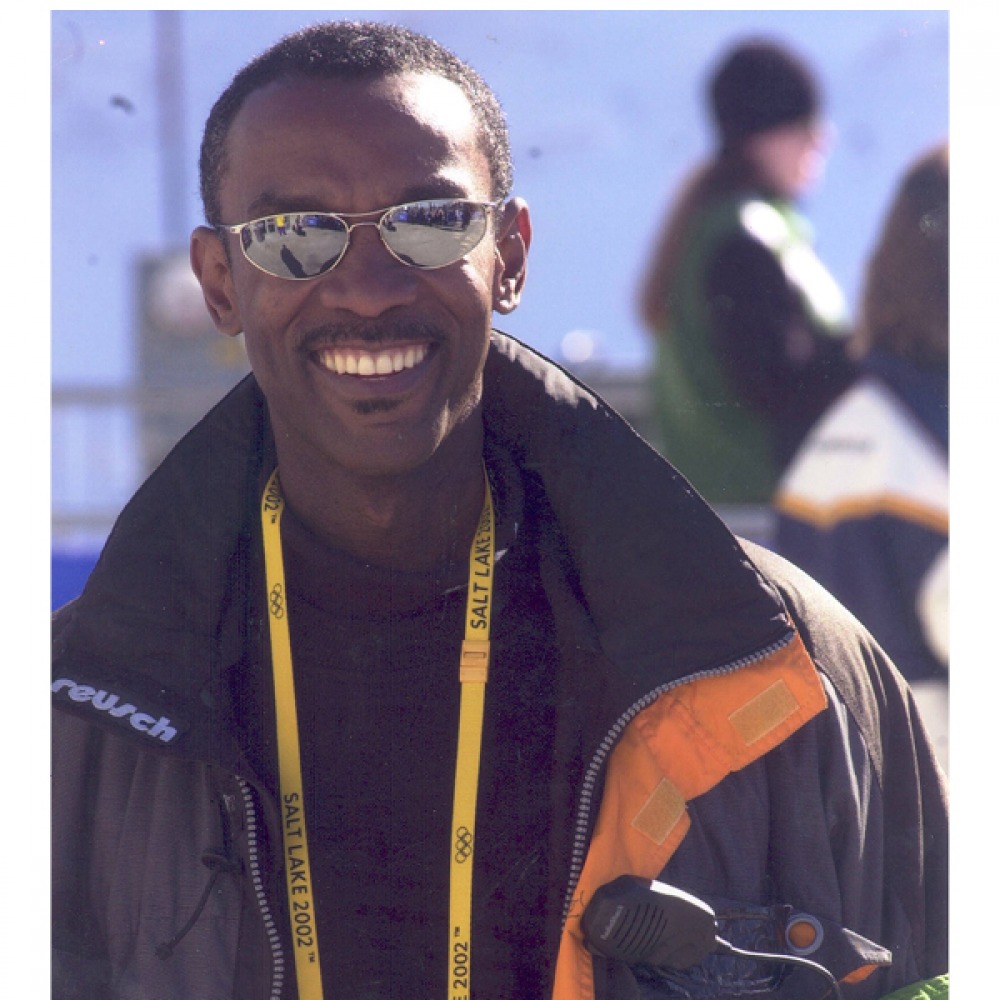 Tal has maintained optimum mental and physical heath and believes the two are closely linked. He's currently the personal coach to the driver of the 2022 Beijing Winter Olympics Jamaican Bobsleigh Team and he hopes to share the importance of good health with the youth of Middlesbrough. 'Of course the movie Cool Runnings got Jamaican bobsleigh out there and the advantage of that is that it gave me a certain visibility, so I had an audience to pass on my message to,' Tal explains. 'As for the Olympic Games, it belongs to the world. It means different things to different people. It has a huge audience that it touches and inspires. People try to control it but it really has a life of its own and takes over; it's a really important worldwide event.'
But why Middlesbrough? Tal regularly stays with former world bobsleigh champion Nicola Minichiello and her partner, bobsleigh coach Jo Manning who is from the Teesside town. Jo was a coach with Tal on the historic 2018 Jamaica Bobsleigh Team (which was the first time a female team from Jamaica had qualified for the Olympic Games). 'Jo would talk frequently and with passion about Middlesbrough and the North East and the potential that's here,' Tal says. 'After the Olympics, I was keen to visit the area and when walking around I was struck by the place. We started to think about opening up avenues for people to have a new path, offering athletics as an alternative.' They came up with the idea of supporting aspiring athletes after Tal discovered the many outreach programmes already existing in the Teesside area which are encouraging people to get moving. He hopes by adding to this, it will lessen the burden on health services. 'I thought this was an ideal place to trial a project that could build individuals and give people who already have an active lifestyle the chance to build athletic potential. We could get one or two great athletes from that,' Tal continues. 'At the same time, we had a number of Jamaican bobsleigh athletes who were based in Britain and actually visited Middlesbrough to see the potential.'
'People try to control it but it really has a life of its own and really takes over; it's a really important worldwide event'
Tal describes his approach as a pyramid. 'We've started at the bottom, thinking about the young people,' he explains. 'Movement is critical because people were born to move. At some point throughout primary school, people start moving instinctively and that tends to deteriorate throughout later life which creates consequences which I think are severe.' Tal hopes this new base will encourage people to keep moving.
'Obviously they have to have some skill but mostly these people have to have the aspiration,' he says. 'It really helps if you stay in good health – not necessarily at an athlete's level – but basic movement for your core health. The second they start on the project, they have to be dedicated to health.
'Separating mental health from physical health is a mistake. It's very difficult to have good mental health if you're not physically healthy as your body is connected to your brain. A healthy individual with an aspiration, will find a way. That's how you get to where you want to be, from the bottom and up.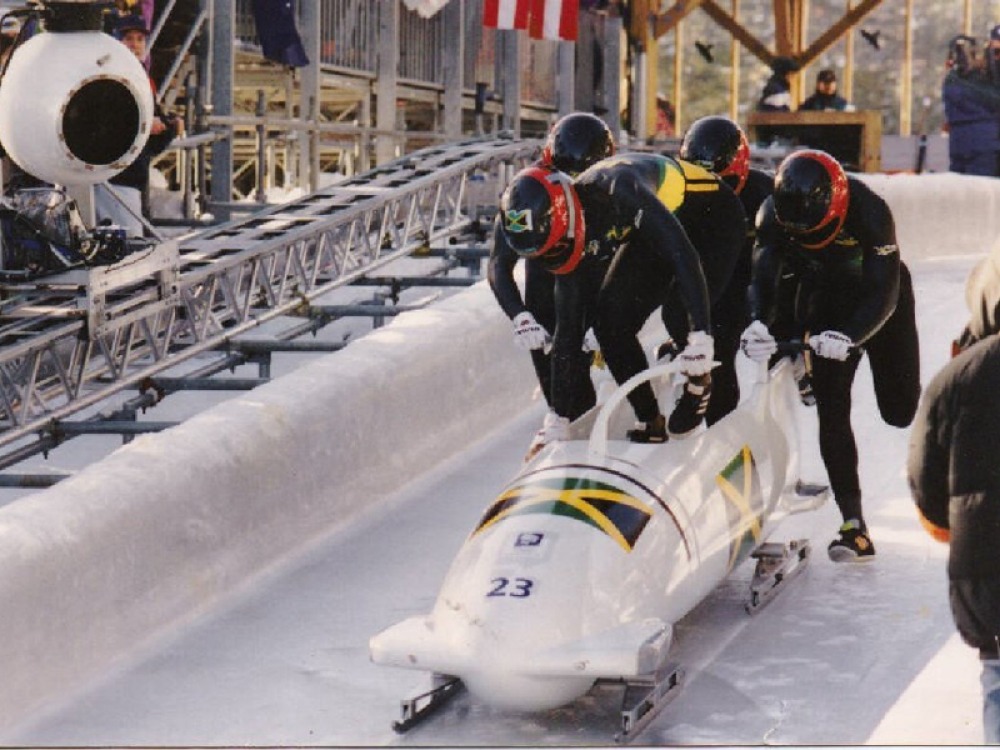 'The end goal here is really introducing a culture of movement in Teesside. From that, we can coach the people who show some real athletic talent. My long term plan is that I can take what I learn from this project and replicate it elsewhere. Teesside is going to be an example of what we can offer. I know where I stand with the people here and I find these people to be naturally generous. That's just how people are in this part of the world. It's also a place that I can come to and make a contribution.'
After such an extensive career as an athlete and coach, Tal has plenty of advice to share. 'I came into Olympic sports already very focused on gold, but in competing in the Olympics you learn to work on what we call the quad – the next four years. The minute you finish a games, and you decide to try for the next one, you've basically decided your next four years. For the next four years you focus on getting rid of the things that are going to hurt you, and focus on the things that are going to get you into the race and be the best that you can be. When obstacles get in the way, you have to question them based on that criteria. That is what keeps me focused and motivated. You get curve-balls like Covid, and you have to deal with it.'
With the help of this new Olympic base, Tal hopes plenty of people will want to get into sport, but he highlights the importance of working with people you trust, and getting honest feedback. 'Once you decide to get involved in sport, it's tough, and it's going to require real commitment,' he says. 'If you're going to get into sport at a high level, it's basically a full-time job that's going to impact every single aspect of your life. If you think that it's something you can do, and you want to do, then it's absolutely worth doing – you've just got to get yourself into a situation where you can maximise your potential.'
To keep up to date with Tal's Olympic base plans in Middlesbrough visit dudleystokes.com for updates.