Review: We Check Out The Botanist's New Summer Menu
It's summer at The Botanist in Newcastle and they've spruced up their menu with new hanging kebabs and botanical-inspired cocktails
We head along to the restaurant and bar to check them out.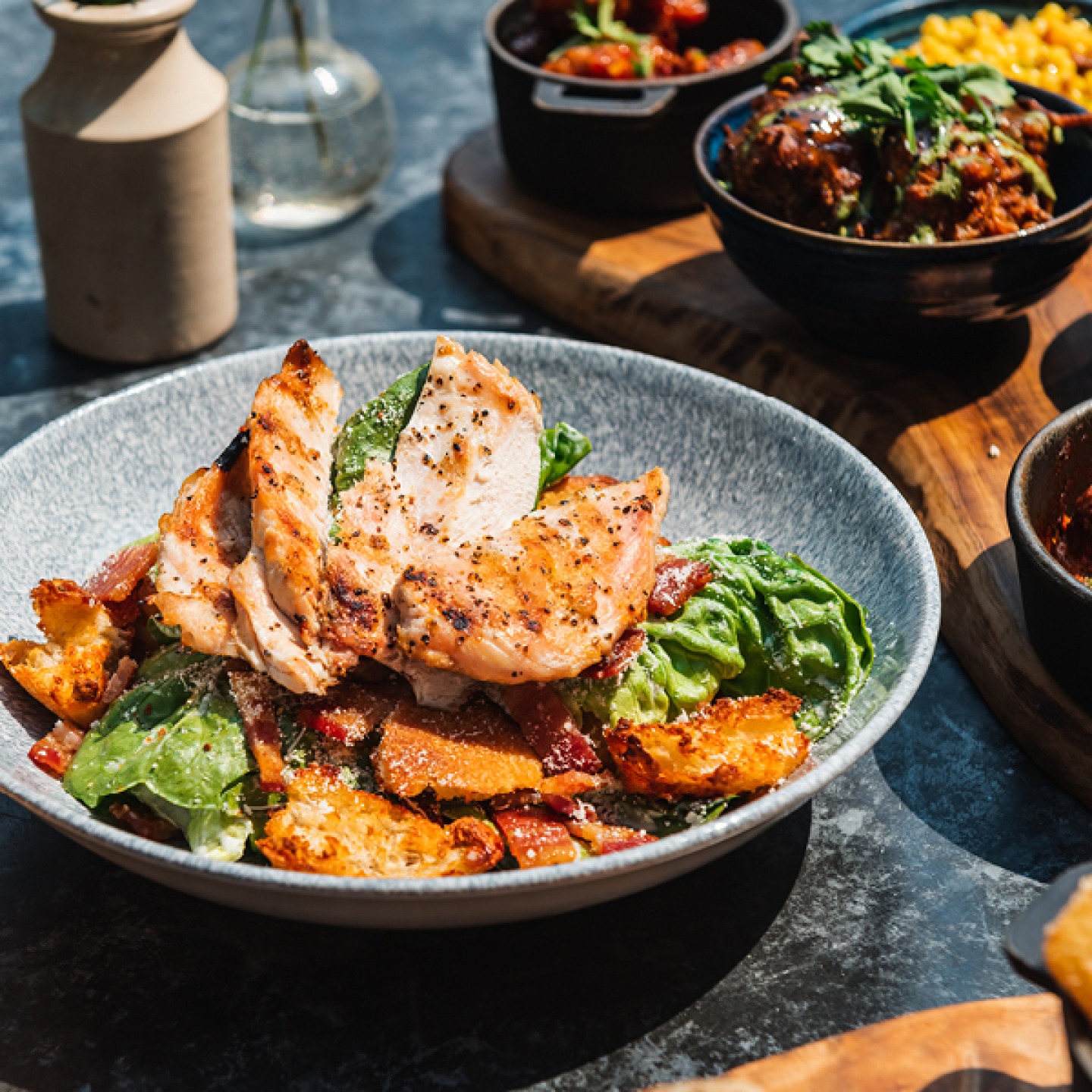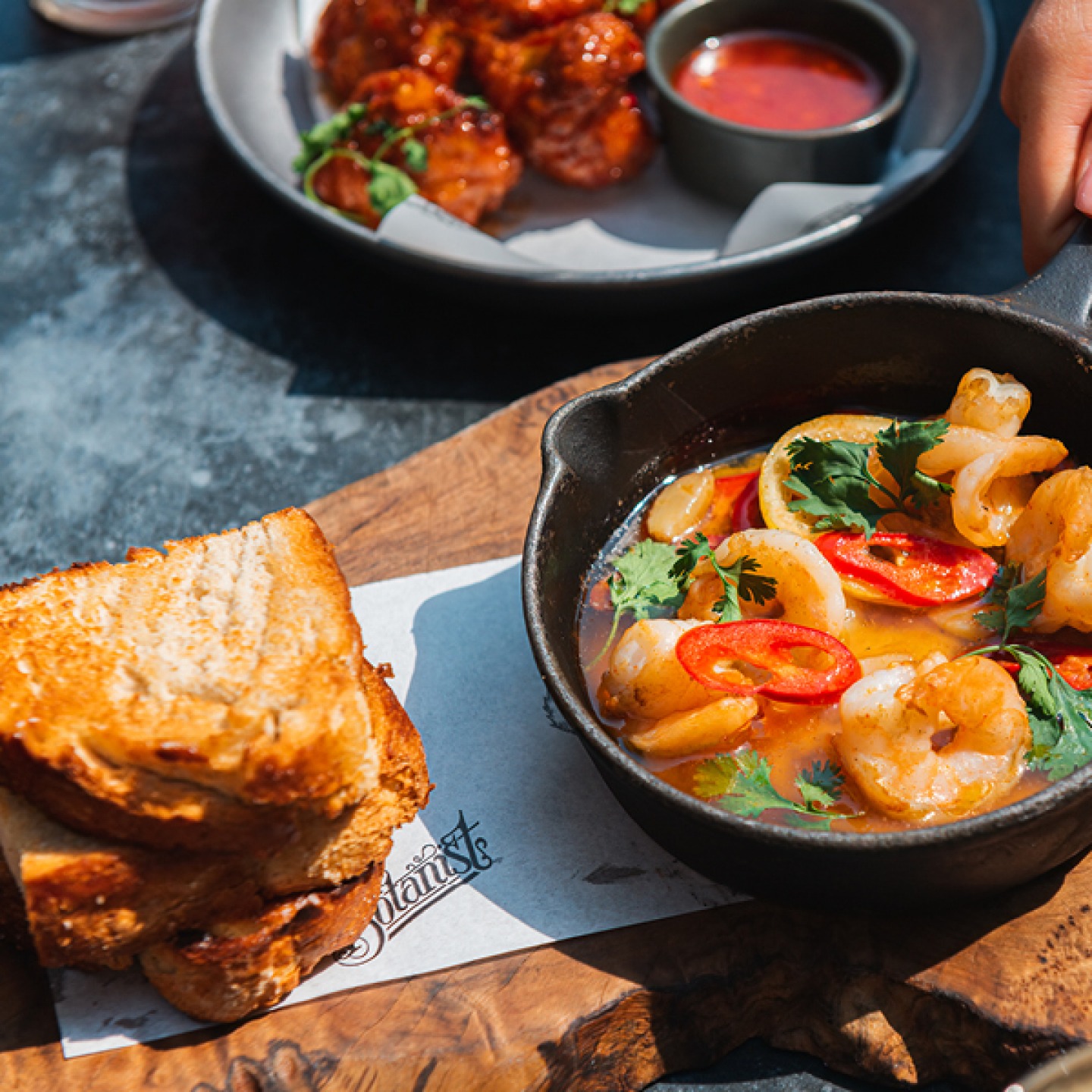 Heading upstairs above Monument Mall, we're always impressed with The Botanist's towering tree blossoming in the centre of their bar. It's early evening and the atmosphere is already being set with live music and twinkling lights. With its glass domed roof and plant pot decorations, the restaurant resembles a quirky garden all year round.

It's not long until we're taken to our table overlooking the majestic Grey's Monument. Behind us, the restaurant is buzzing with post-work diners and graduates celebrating with friends and family. We take a look over the new summer cocktail menu which features seasonally-inspired drinks and can't wait to dig in.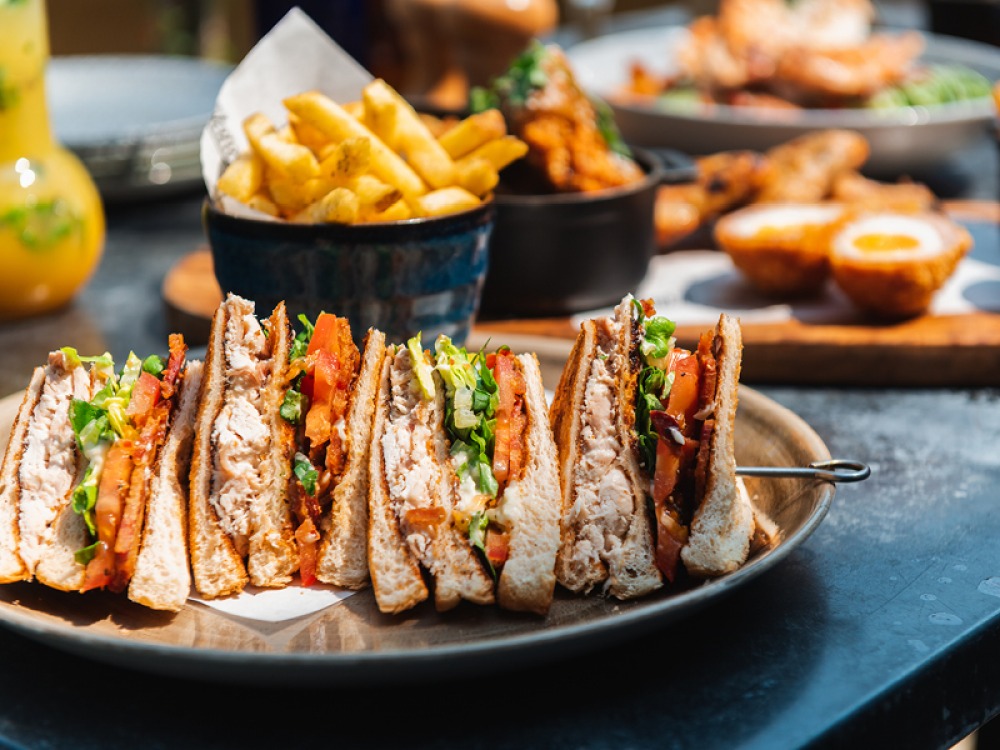 In tune with their botanical theme, The Botanist cocktail is a stand out. A combination of vodka, St Germain elderflower liqueur, jasmine syrup, mint and lemonade, it's the perfect refreshing drink to kick off the evening. My dinner companion orders a delicious rhubarb and sage spritz made with gin, rhubarb liqueur, rhubarb and sage cordial and ginger ale.

After much deliberation over the food menu, I start with the gambas pil pil served with crispy mini sourdough bread. The prawns are cooked perfectly and the spicy garlic butter is delicious. It was a close call between the prawns and the bang bang cauliflower wings, so I promise myself I'll come back to try them next time. My friend chooses the salt and pepper onion petals which our waitress Poppy recommends: 'They're like onion rings but in the shape of petals.' Crispy batter coats the onions and there's generous amounts of crème fraîche dip served alongside.

Next up, neither of us can resist the famous hanging kebabs. I go for the new giant piri piri chicken kebab. The description of giant did put me off at first but I soon realised it's the same size as their regular hanging kebabs, but comes with an extra side of corn on the cob and coleslaw. On top of the kebab is a spicy piri piri sauce perfect for dipping. My dining parter goes for the lamb kofta with seasoned fries; it's cooked perfectly and drizzled with harissa jam with garlic oil.
When it comes to dessert we already know exactly what we want. I'd heard lots of good things about The Botanist's cookie dough skillets and the Crunchie flavour grabs my attention. Served with vanilla ice cream on top, it's soft and gooey with lots of Crunchie pieces. My friend goes for a classic of sticky toffee pudding and receives a generous portion, served warm with vanilla ice cream and plenty of toffee sauce.

Before finishing we order another round of cocktails, this time both going for the lemon and jasmine Collins. This one is a vodka base with Aker English Dry Aperitif, elderflower cordial, jasmine syrup, lemon juice, thyme and a dash of soda. It's the perfect palate refresher to round off our meal.

Monument Mall, Newcastle NE1 7AL
0191 261 6307
thebotanist.uk.com