Simon On The Streets: Supporting Homeless and Vulnerable People
As featured in issue 17 (2013)
Over the last decade, homelessness in the UK has been a pandemic in itself. According to the Office for National Statistics, 58,440 families were in temporary housing in January to March 2014, and 95,450 in 2021. In autumn 2013, approximately 2,414 people were sleeping rough per night, and in 2021 this number was 2,440. The issue is not going away, making the work of North Yorkshire homelessness charity Simon On The Streets extremely important. We caught up with CEO Natalie Moran to see how they've risen to the challenges faced by our homeless.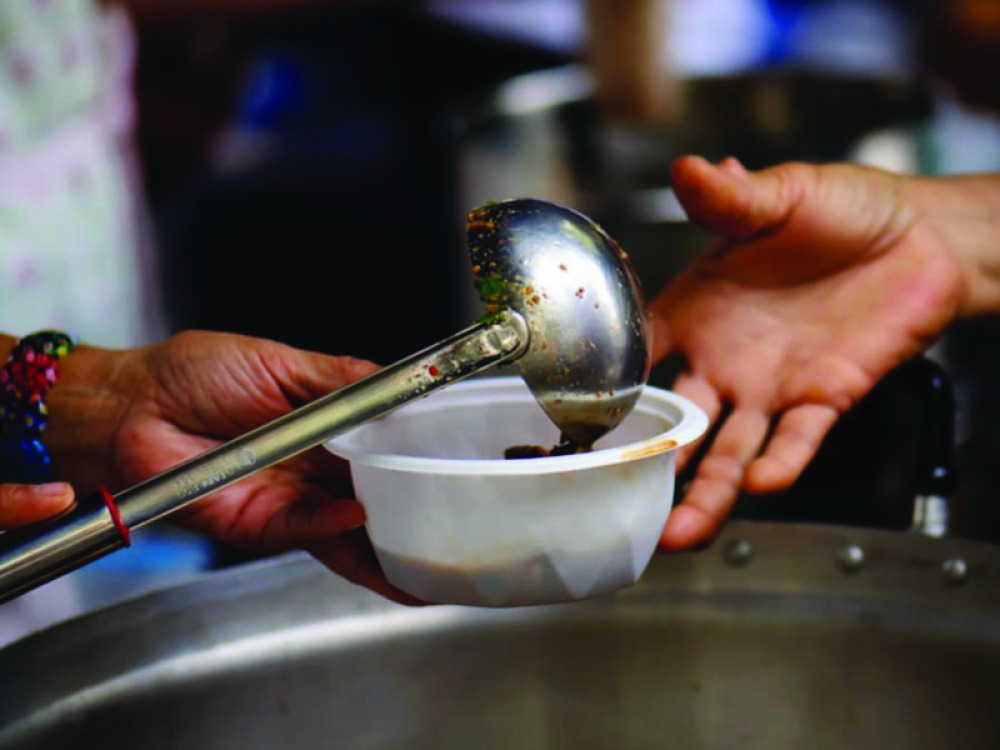 'Our mission is to provide support to those in our community who are often excluded from, or who refuse the intervention of, other services – with a view to empower them to change their lives,' Natalie explains. 'We concentrate our main efforts on entrenched rough sleepers, but also routinely find ourselves supporting those considered to be 'street homeless' in an endeavour to prevent them becoming entrenched on the streets.'

Simon On The Streets cover a wide area of Yorkshire, including Leeds, Bradford and Huddersfield, with an ambition to expand further. However, with Covid locking us away in our homes, their focus on trying to home those without shelter became even more vital.

'The biggest issue to impact the charity was of course Covid and the government's Everyone In scheme,' Natalie tells us, referring to a government scheme that attempted to house rough sleepers during lockdown. 'Many services during the first lockdown stopped providing face-to-face contact and relied upon clients to contact by telephone. For our clients, who do not have mobile phones, this was a potential barrier to support. We remained on the streets during the first and second lockdown, providing mobile phones and in-reach support in B&B accommodation, where many clients were placed,' she continues.
'This strengthened community outreach hasn't gone unrecognised, with Simon On The Streets recently winning awards for their valiant work during Covid'
'At the start of lockdown food was a huge issue. With no footfall in the city centres, clients who relied on begging to feed themselves were left starving. We collaborated with other partner agencies across all three cities to get food out to those in need who had not yet accessed emergency accommodation,' Natalie continues. 'Soup kitchens run by local grass roots organisations were unable to open which made our 'Soup Run' every Tuesday night in Leeds city centre even more vital. We had been asked by the local authority to change the way we worked so instead of being static on the street and encouraging the people we work with to gather in one place for food, we spread out across the city, focusing on areas that were not just in the city centre but also on the outskirts. Being able to provide food, mobile phones, socks, gloves, and thermals was a huge benefit.'

Since 2013, Simon On The Streets collaborates much more with other services, such as local authorities and commissioned providers that have strong links to services that provide drug, housing, and alcohol support. In 2020 they managed to provide 449 nights of safe beds to rough sleepers, and 53 people with permanent housing. This strengthened community outreach hasn't gone unrecognised, with Simon On The Streets recently winning awards for their valiant work during Covid.

'We had a major success recently when we were awarded the Leeds Compassionate City Award for Outstanding Achievement. This was for our work during the pandemic,' says Natalie. 'We have extraordinarily strong community and corporate support, without which we would not be able to continue our work. We always have a positive uptake to our events either online or in person and we have seen a number of supporters running events through Just Giving in our name, which has been incredible.'

simononthestreets.co.uk