Skills Your Children Could Learn at School
No child is the same, and that's why our independent schools offer so many different extra-curricular activities
These leading schools champion their students' skills and encourage them to thrive through their individual talents. We find out how
Alongside academic success, Queen Ethelburga's Collegiate (QE) aim to provide a holistic education to enable students to develop their knowledge, skills, talents and experience – ouside the classroom. Students can choose from more than 100 enrichment activities under the categories of community, creativity and culture, health and exercise and leadership. 'Students can participate in a range of activities across music, drama, dance, and sports clubs, as well as in national schemes such as the Duke of Edinburgh's Award,' acting principal Daniel Machin adds. 'QE has its own Combined Cadet Force (CCF) bringing together an Army section (Yorkshire Regiment) and an RAF section. We also have The King's Academy for Performing Arts as a Saturday drama school, and the Queen's Academy for Creative Arts open to all students from Year Six upwards.' Whatever students choose, they'll build resilience, responsibility and self-belief, to help them continue achieving.

St Peter's School believe that school days should be full of 'fun, adventure, challenge and new experiences' and that belief guides their approach to education. 'We encourage children of all ages to try new things, establish lifelong interests and discover their passions,' says the school's marketing manager Catherine Hodgson.

As a day and boarding school, they operate a six-day week to ensure that all pupils have the opportunity to engage fully with this vast co-curricular programme which is seen as so important because learning goes far beyond the classroom. Catherine highlights that these activities are co curricular, not extra-curricular. 'Our aim is to develop rounded young people who will use the skills and values they have gained at St Peter's to lead happy, successful and fulfilled lives and to make a positive impact on the world.'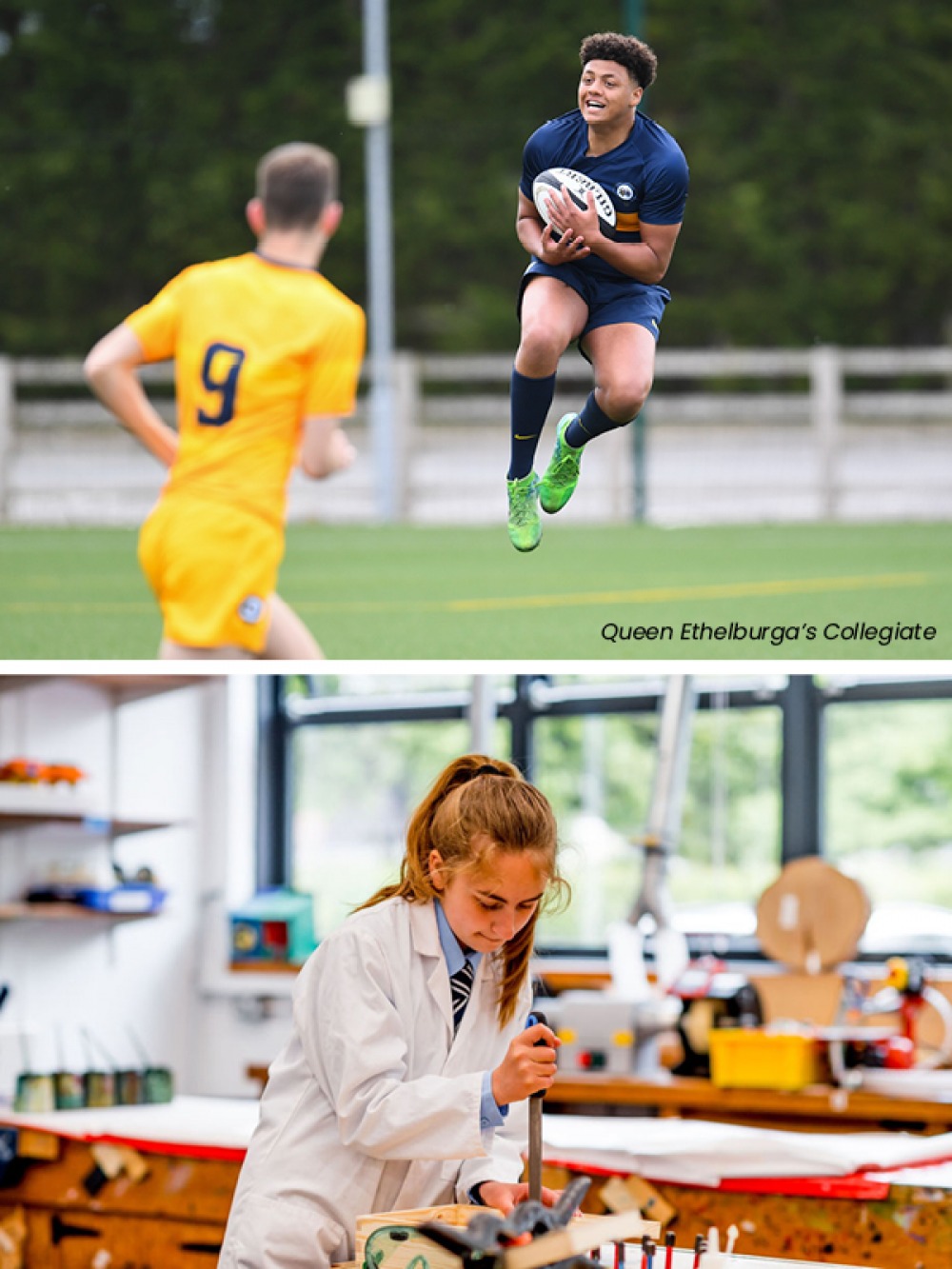 'Our aim is to develop rounded young people who will use the skills and values they have gained at St Peter's to lead happy, successful and fulfilled lives and to make a positive impact on the world'


There's a range of sporting, artistic and cultural opportunities to choose from here. They offer 15 different sports and 250 sports teams, and their 47-acre campus is home to industry-recognised sports pitches, an award-winning swimming pool, a fully-equipped gym and a boathouse on the River Ouse. 'We are proud to be the Choir School for York Minster, with one of the largest and most diverse school music departments in the country,' adds Catherine.

The proof's in the pudding. In the summer, St Peter's was also awarded an Eco Schools Green Flag in recognition of the achievements of their Eco Club and Eco Committee. Catherine shares more recent successes: 'In music, five pupils have recently been offered places in the National Children's Orchestra, five pupils achieved ABRSM Diplomas at distinction or merit in 2021, and one of our choristers reached the semi finals of the BBC Young Chorister of the Year competition in November.'
Repton School are similarly proud of their successes, especially in sport. 'Achieving in sport at the highest levels of performance and succeeding in academic aspirations are in no way mutually exclusive,' says James Wilton, deputy head (admissions and marketing) and director of digital development. 'Here, sport is integral to daily life with the school week structured to maximise training commitments and match play without compromising time in the classroom. Sport, academics and co-curricular exist in complementarity, with no sacrificing of quality. It is Repton's aim to discover and develop the potential within every child as part of a balanced and challenging curriculum.'

Harry Spear is just one example of this success. 'He moved to Repton in Year Nine to realise his ambition of playing tennis at Wimbledon or competing in the Olympics,' says James. 'Now in Year 11, and with access to Repton's top-class coaches including the school's director of tennis and Derbyshire men's county player, James Rushby, Harry is supported in both his sporting and academic endeavours whilst also finding time to pursue his passion of playing the piano. With plans to study physics, chemistry and maths at A Level, Harry aims to study medicine and become a doctor as an alternative to a professional sports career.'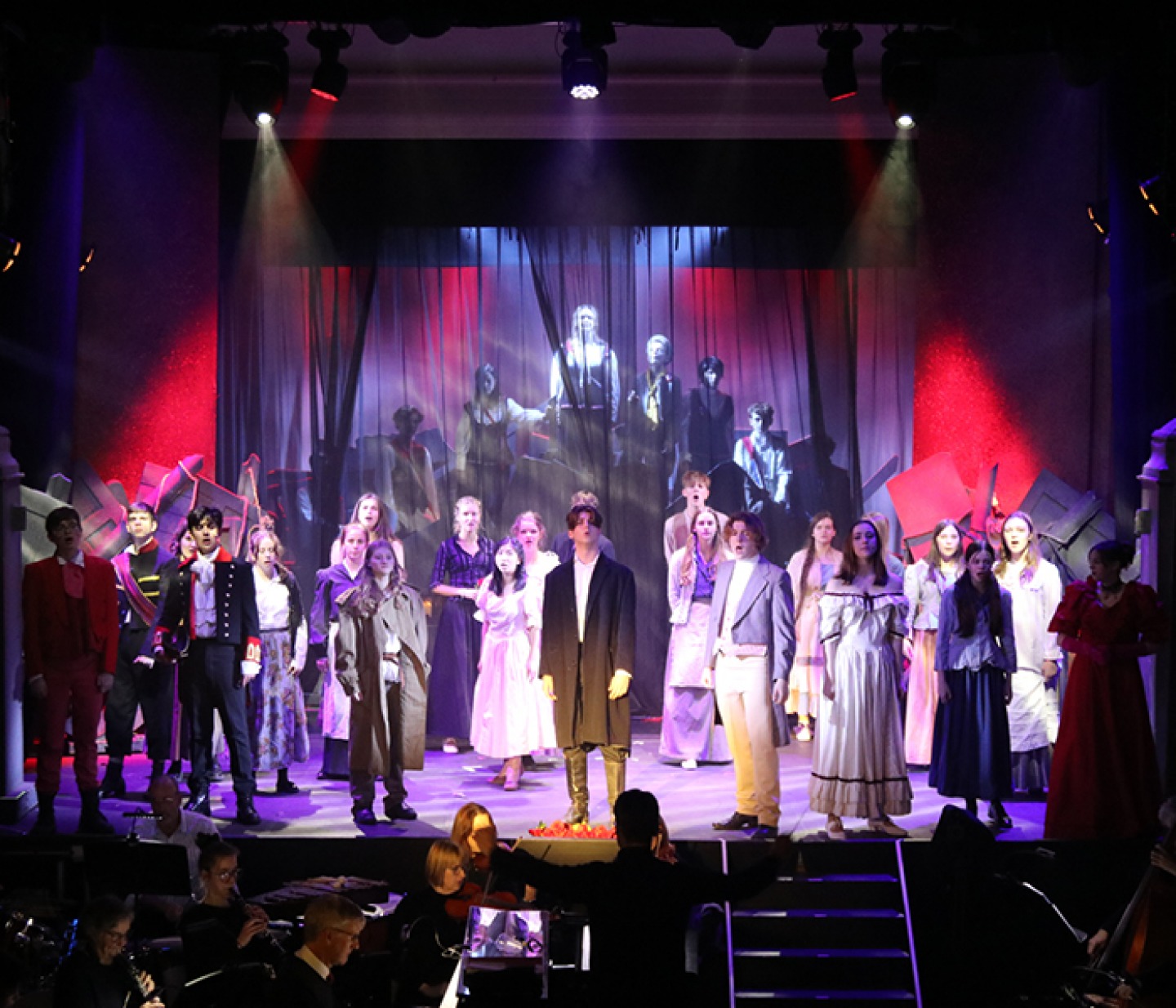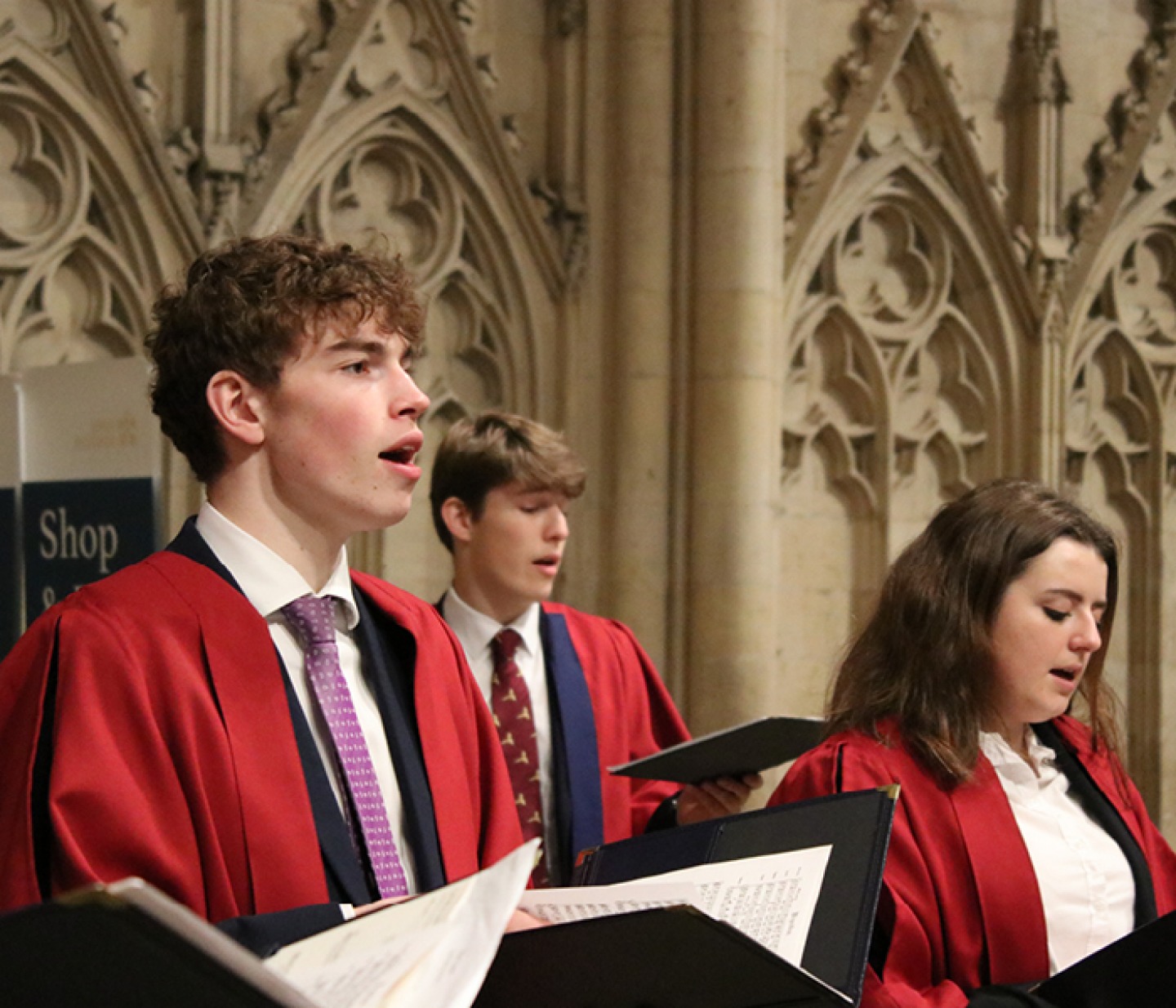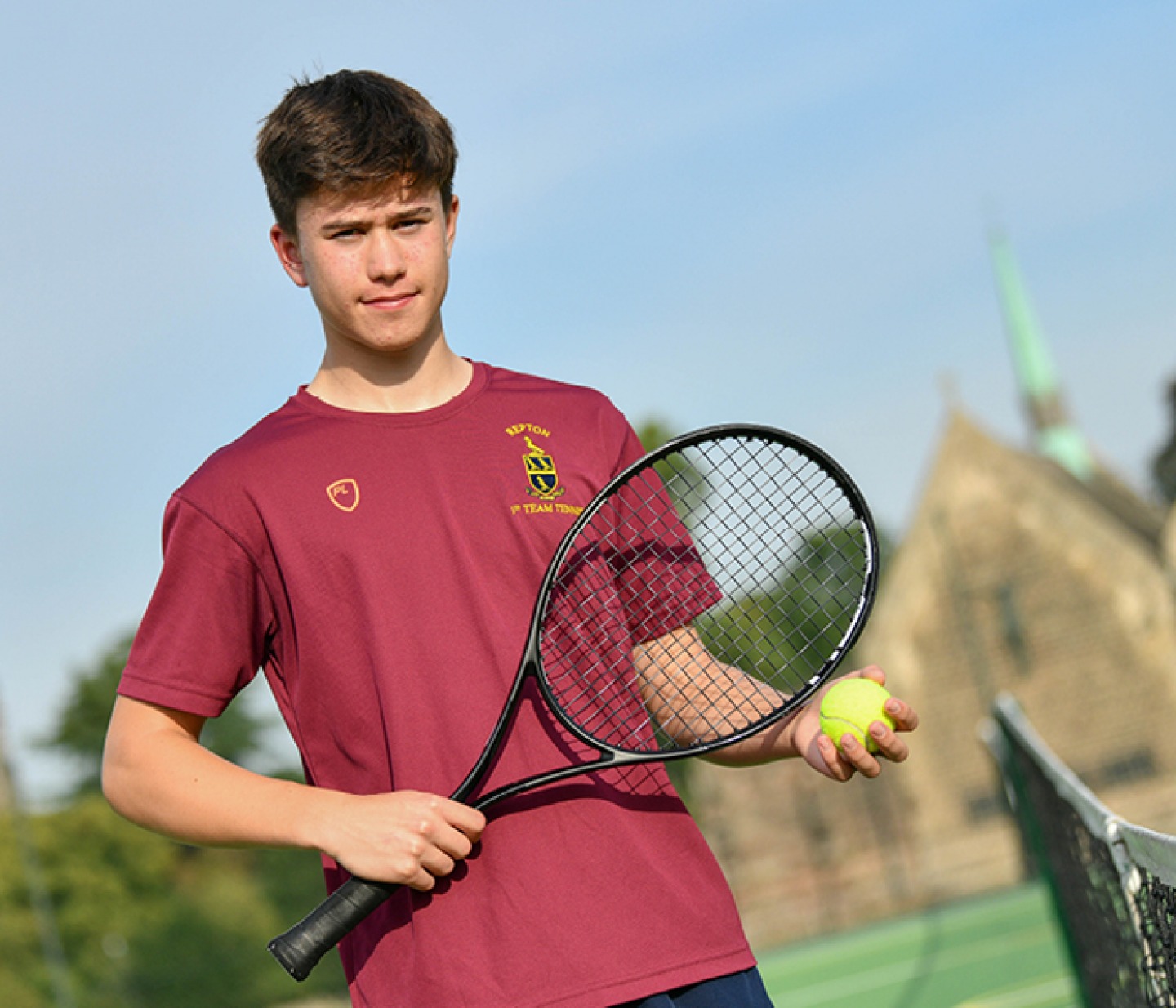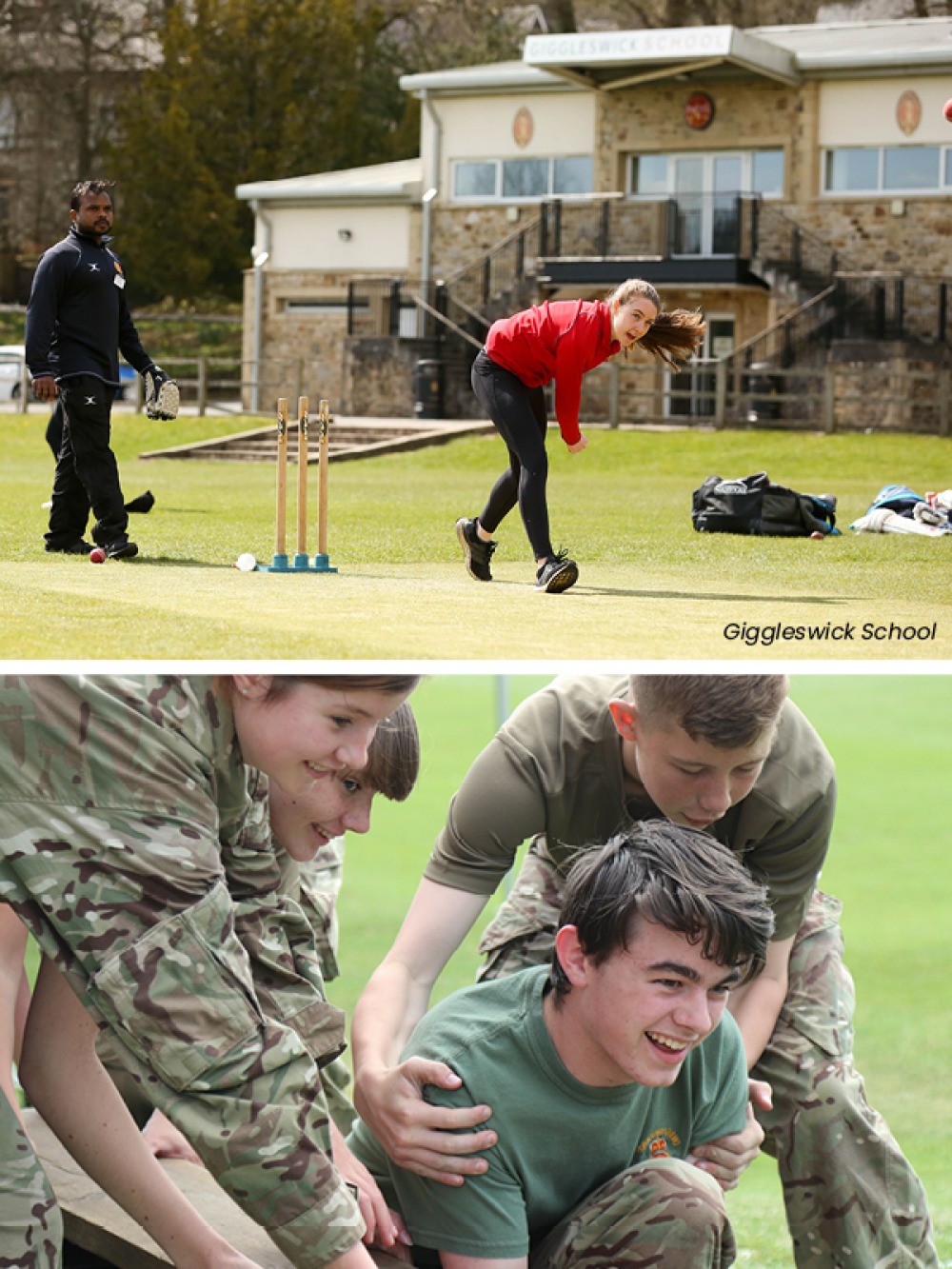 At The Mount School, girls are always offered the opportunity to continue their personal development by learning new skills and challenging themselves. That could be by competing in sports from athletics to netball, or participating in residential trips. They run the PeaceJam global curriculum programme – an international programme based on the work of Nobel Peace Prize laureates. They're the first school in England to bring the PeaceJam Ambassador's Programme into Junior and Senior School, and Sixth Form College curriculum, looking at ideas surrounding peace, violence, social justice and oppression. The school also has a community focus and girls can be involved with The Prince's Trust, Amnesty International and are encouraged to use their time to volunteer.

Tranby is a thriving co-educational day school committed to bringing out the best in everyone and have a 'no ceilings' approach to what their pupils can achieve. Art, music, drama, dance, sport, community service projects and many clubs and societies create a vibrant atmosphere and help all pupils to flourish and enjoy their time at school. National lockdowns didn't put a stop to this. 'We sought to ensure all pupils were fully engaged with their teachers and peers at a time when we were all living in isolation,' says headmistress Alex Wilson. 'Our online timetable adapted to include practical science lessons conducted in kitchens and ensured PE lessons continued in gardens. Alongside this we also ran, albeit virtually, our extensive extra-curricular programme.'

Now, Tranby have taken their experiences from lockdowns and emerged stronger for the future. 'Whilst educationally our pupils continued to learn, they missed out on experiences such as school productions, overseas trips and even sitting public examinations,' Alex continues. 'As these things begin again we are enjoying seeing the collaboration of pupils of all ages as they prepare for our production of Bugsy Malone.'


'Art, music, drama, dance, sport, community service projects and many clubs and societies create a vibrant atmosphere and help all pupils to flourish and enjoy their time at school'
Talent and achievement are also celebrated at Giggleswick School. The Giggleswick Diploma ties together the whole school experience to help students become a well-rounded individual. They offer more than 70 co-curricular activities within their Creative, Active and Service (CAS) programme including being a part of the Combined Cadet Force. To CAS, enrichment has been added (to make CASE) to become a super-curriculum. This means students can be involved in more clubs and societies, academic competitions, online learning and external commitments often representing the county or region (for example in sport or music).

'It is all about breadth of programme and the opportunity to showcase pupils' hard work and endeavour,' says marketing officer Rachel Sorton-Hall. 'Whether it be in the classroom, a musical recital, performing in the Richard Whiteley Theatre or on the sporting field, our programme is about development, a growth mindset and achievement. The breadth of offering means that every pupil can explore and follow their own interests and excel. We want every Old Giggleswickian to be a well-rounded, interesting individual, who is confident yet humble, and who can lead as well as follow: the thoughtful, decisive team player who can go out into a very challenging world and make a difference.' Giggleswick School also offer a range of scholarships and scholars make a highly-valued contribution to the intellectual, sporting, musical, dramatic and creative life of the school. A number of pupils have gone on to do a range of apprenticeships including engineering with Rolls-Royce, design with Rotalube, HR with Walker Morris Law, and surveying with Jones Lang LaSalle.

Feeling inspired for help your children's talents thrive? Visit each school to find out more.