Sophia Money-Coutts on Novels and Northumberland
Reflecting on her most recent rom-com novel, Did You Miss Me?
Sophia Money-Coutts tells us why her true love is Northumberland.
Did You Miss Me is Sophia's fourth novel, which she summarises as being about 'the nostalgia of first love, that can't-think-about-anything-else feeling that one develops for that first crush.' The story follows Nell, a 33-year-old living a successful life in London as a top family lawyer, with her similarly successful boyfriend, Gus. But her childhood friend (and first love) Arthur Drummond, (who broke her heart 15 years ago) suddenly comes back into her life, and makes her re-evaluate what's really important to her. There are plenty of laugh-out-loud moments throughout, but the book has a lot to say about settling for something (or someone), and why that's not always a good thing.
Partly set in a fictional village in Northumberland, we enjoyed flicking the pages of this book on a train from the North to the South on a recent trip to London. Sophia grew up just over the border in Scotland, and crossed it every day to go to school just outside Berwick. 'I love that part of the country so much,' she tells us, and goes on to reveal that writing this book took her on a nostalgia trip. 'Both romantically and geographically,' she explains. 'Digging deep to try and remember what it was like to be a lovestruck teenager, and drawing on my memories of Northumberland, especially the long golden stretches of sand there where we used to picnic when I was little. A visit to Berwick and a quick dive into old shops like Etam or Woolies was always a highlight. I remember the first time I was allowed to get the bus there from Duns, which felt like a huge honour! I'm a country girl at heart.'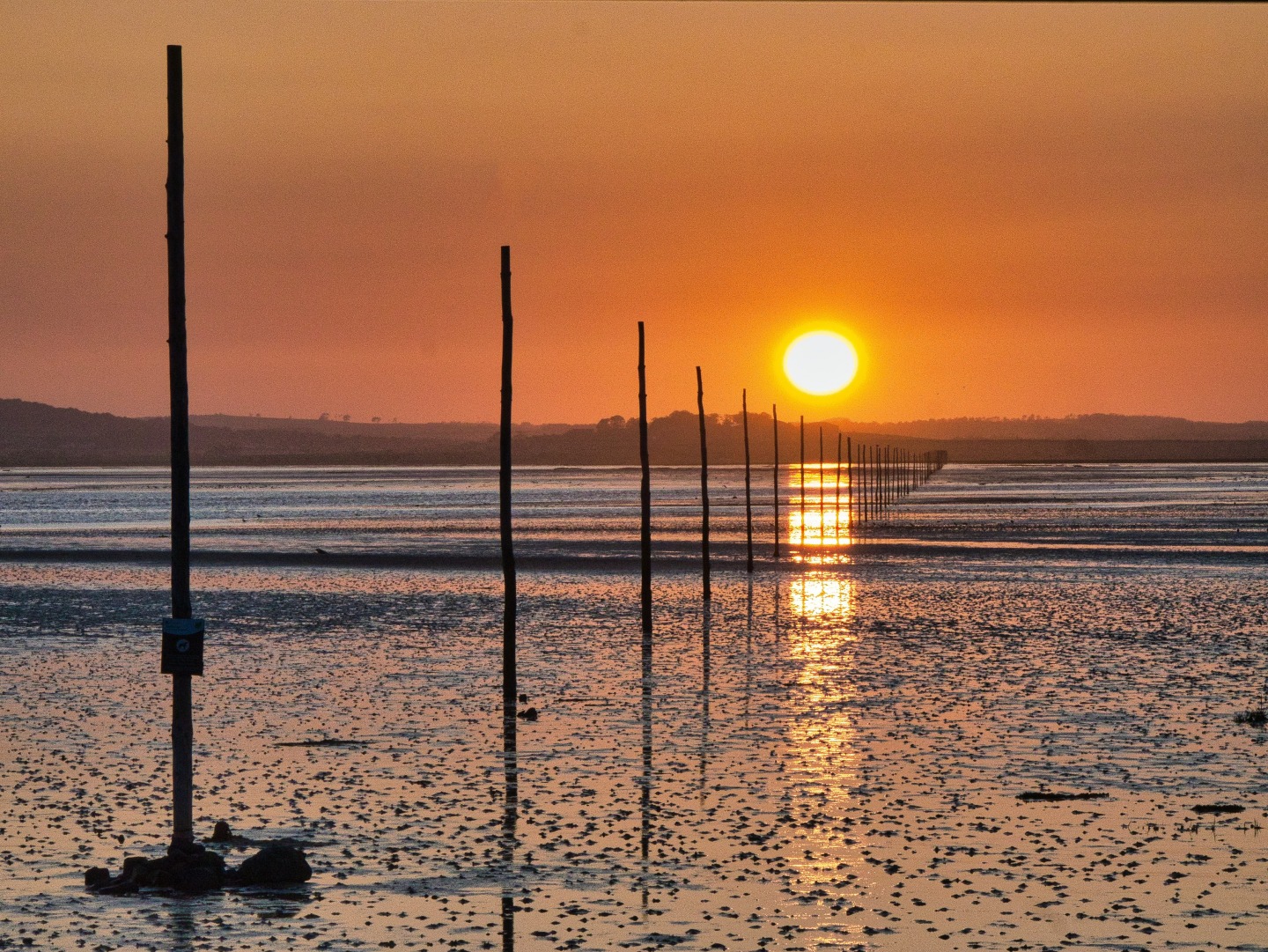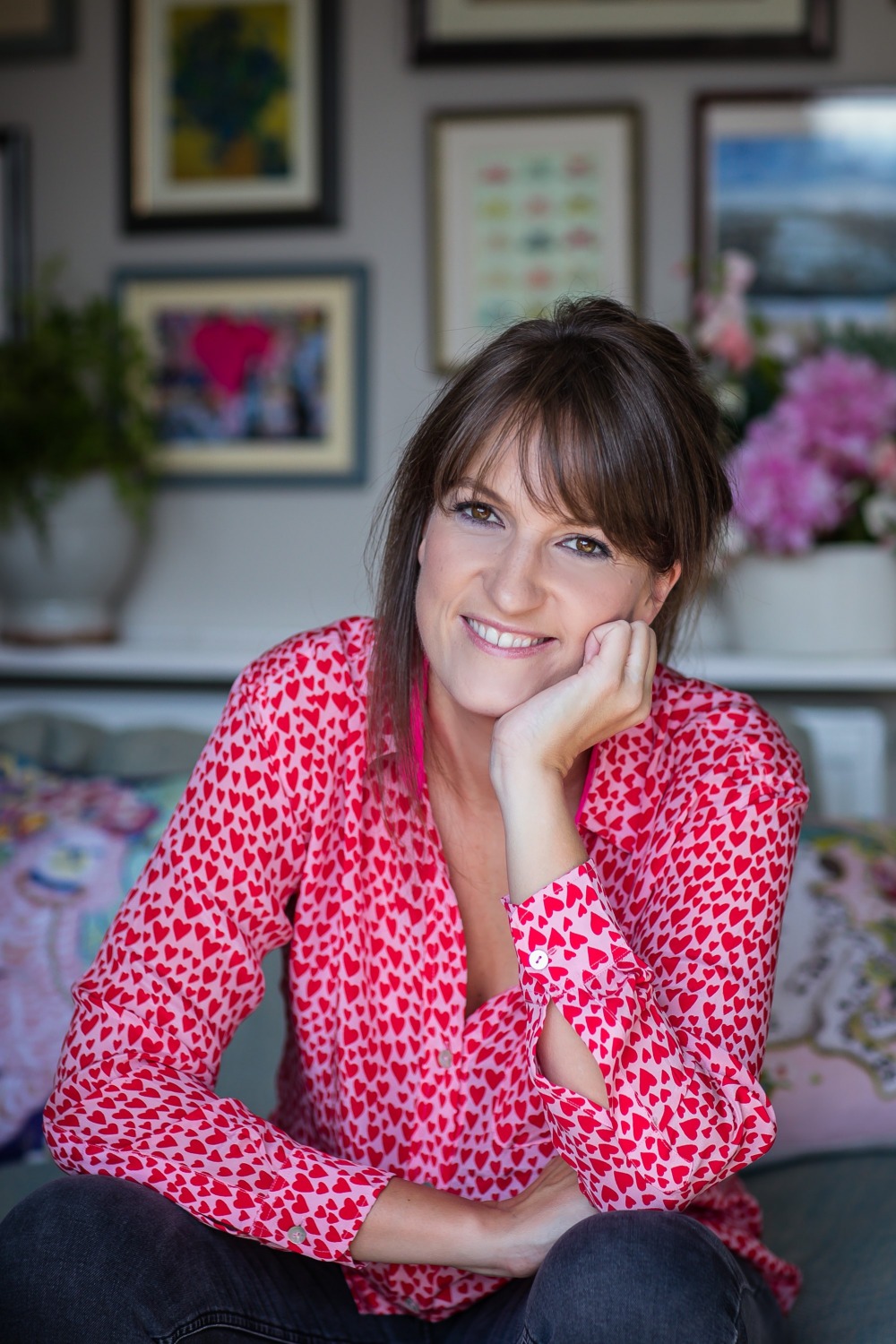 When we ask what she loves most about Northumberland, she says 'the wildness' of it. 'The beaches, but the hills too (the Cheviots), and the rivers, and the long, light evenings that you get in the summer, compared to the South. There are so many books that obsess about Cornwall and the West Country but I thought it was the North's turn to feature in a rom-com.'
While her love for Northumberland shines through (both when we speak to her and in the book), inspiration for the plot came partly from her own teenage years, 'when I was pathetically in love with the same boy from the age of 13 to 18,' she tells us. 'I think that's quite a universal feeling for many of us – we're learning about crushes and romance at that age, and we fixate on one person and they feel like our whole world. I only kissed this boy a couple of times, so not much happened between us, but I was totally devoted to him and very convinced that we would marry, until I hit 18 and realised there was a whole world out there. But I still look back fondly to my teenage self and think how sweet it was that I loved him so much, and believed life was as simple as falling in love with one person as a 13 year old and marrying them.'
As Sophia continues to open up about her past, we find out how she got into writing, and what it really means to her. 'My grandfather was a writer and journalist, and I arrogantly assumed as a teenager that that's what I'd become too,' she says. 'I just always felt the need to write, an impulse to scribble things down on paper even when I was younger, whether stories or in my diary.' Through what she describes as 'sheer luck', she landed a job as a dogsbody at the Evening Standard after graduating from London School of Economics. 'I became very good at making tea and had to do funny jobs like buy my boss's tights,' she adds. But one day a writing opportunity came up when the editor asked if she could write about the ADHD drug Ritalin, which her step-brother used to take. 'That was when I started writing more regularly – about being a 20-something in London, my love life (always disastrous) and so on,' she reveals.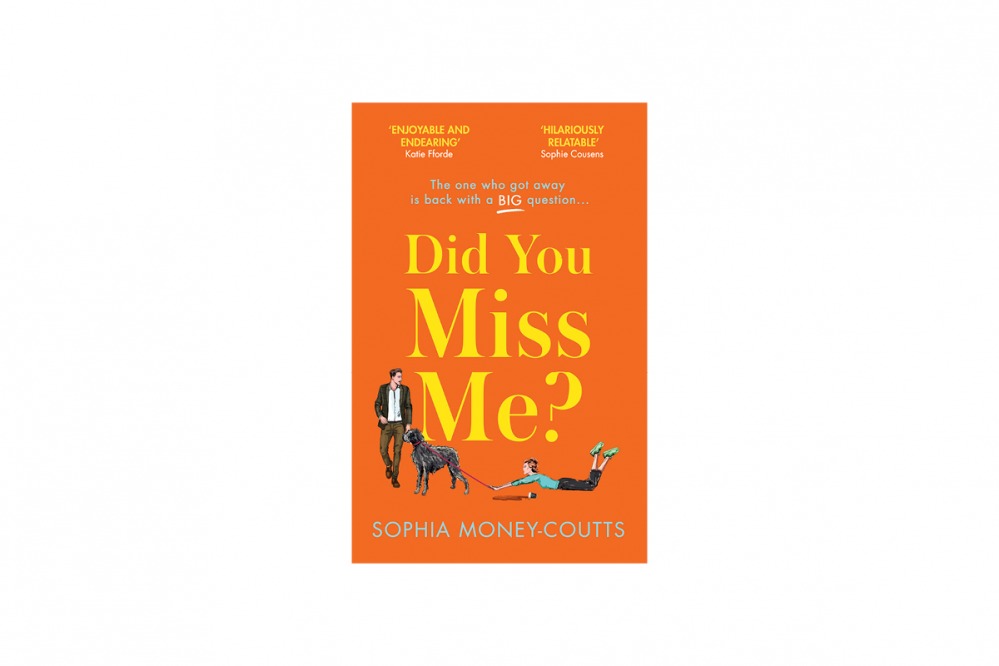 Since then, Sophia has had plenty of career highlights; features writer for The National newspaper in Abu Dhabi; covering big stories like Prince William's wedding at the Daily Mail; and five years at Tatler, where Sophia says she worked on the 'maddest stories imaginable (posh ghosts, the most eligible Dukes in the country, how posh is your dog and so on and so on)'. Now Sophia focuses on writing novels which she says gives her 'a lovelier, more fulfilled life than I could ever have imagined'. There's even talk of turning her first book into a film. 'It's when I feel most like me,' she adds. 'On a good writing day, when I'm at my desk and totally lost in a story, there's nowhere else in the world I'd rather be. In the same way that people need to go for a run or a walk, I need to spend some time every day writing – otherwise I can be incredibly bad-tempered.'
But why rom-coms, we ask. 'I think more than ever, given the past 18 months, we all want feel-good escapism,' Sophia replies with a great deal of passion. 'Why not escape real life, with a story which makes you smile and hopefully tugs on the heartstrings a bit? There's a huge snobbery that surrounds romantic fiction. People look down their noses at it. But why? Falling into a rom-com, being swept up by a story, is one of the most wonderful feelings in the world. But combining romance and comedy is hard – treading that line so you've got enough swoony moments and enough laughs is something I try to get better at with every book. I still remember a message from a woman who explained that she was a mum of three small children who hadn't read for years, but grabbed a copy of my second book from Asda and had fallen into bed with it laughing. Those sort of messages are my reward.'
Since its release on 19th August, Did You Miss Me has already been receiving huge praise, which Sophia says is 'wonderful, of course, but I also suffer from imposter syndrome and almost don't believe it. Like it's too good to be true. And I'm always nervous that my run of good luck might stop at some point! So I love the praise, but I try not to get too distracted by it, and just carry on writing…'
Did You Miss Me by Sophia Money-Coutts is published by HQ (an award-winning imprint of HarperCollins Publishers).
Tell us three facts most people won't know about you.
'My middle name is, genuinely, Patience.' 'I have vitiligo, patches of skin where I don't have melanin, so my eyebrows are actually white.' 'My first ever crush was Phillip Schofield, after I saw him in Joseph and the Technicolour Dreamcoat.'
How do you spend your down time?
'Reading. Or eating.'
A book you're reading right now.
'Exit by Belinda Bauer. It is brilliant.'
Your favourite film.
'Sense and Sensibility.'
Your favourite place to eat (and where) in Northumberland?
'Fish and chips overlooking the sea in Berwick.'
Your favourite place to read a book in Northumberland?
'Druridge Bay, my back against a dune, looking out across the sea.'
Plans for the future?
'More books, with any luck. I don't want to sound like a cliché but I really do know how lucky I am to do this, being able to spend most of the day behind my desk, inventing my own characters, and I hope I can do it forever.'