Teen Skier from Northumberland is Set to Compete in Prestigious Winter Sports Event
N.B. This interview was conducted before the devastating events in Turkey and Syria. The ISF World Schools Winter Games have since been cancelled and our thoughts are with everyone affected by this tragic event.
From skiing on a pit heap in Northumberland to racing in the mountains of Europe and Asia, Amy Stokoe's story is like no other. In February the 17-year-old is heading to Turkey for the prestigious ISF World Schools Winter Games.

As she prepares for her biggest race so far, we caught up with the schoolgirl-turned-skier to find out how she got here.
While she might look like a normal 17 year old, Amy Stokoe from Widdrington Village in Northumberland is currently preparing to represent her country at a prestigious winter sports event. 'Last summer I was selected to represent England at the ISF World Schools Winter Games which is to be held next month in Turkey,' she explains. 'I've been involved with the English Schools' Ski Association (ESSKIA) since I was six years old and I remember when I heard that you could represent your school and country at this event I thought I'd love to do that one day.
'I represented my schools at the North East qualifier races each September when I was at Dr Thomlinson's Middle School in Rothbury and King Edward VI's High School in Morpeth and I owe a lot to the friends who would make up a team so we could participate. From that I was selected onto the primary, junior and senior squads and I've attended ESSKIA race camps in Landgraaf in Holland, Pila in Italy and Geilo in Norway. Now I can't wait to race in Asia as I've been aiming for this since I was a little girl, and I hear the opening event is an amazing experience.'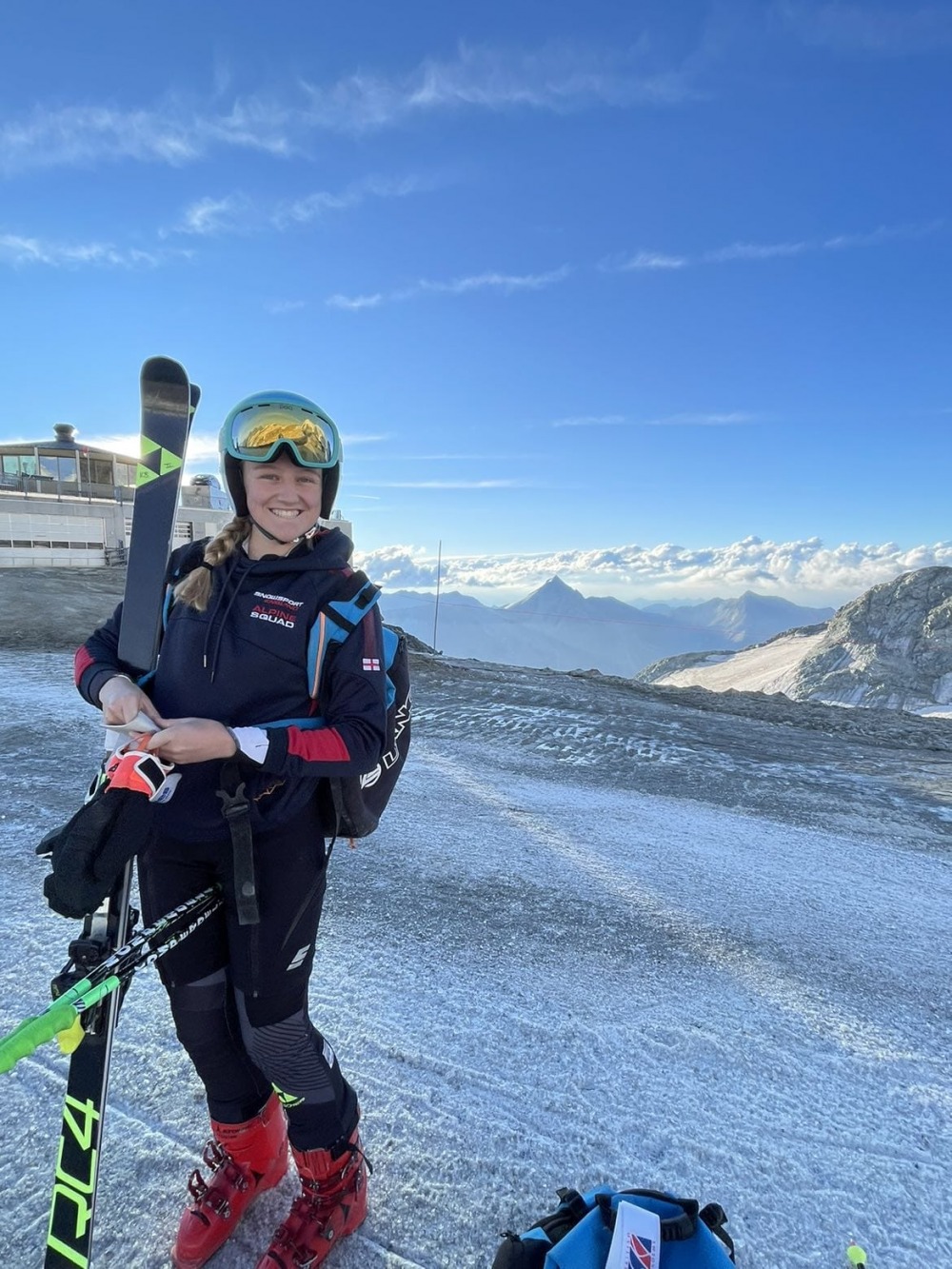 This achievement wasn't just earned overnight however, with Amy's skiing journey starting from a very young age. 'I had a pair of plastic skis which some family friends bought me when I was two years old which I played on in France, then I got my first proper skis and ski boots when I was three,' Amy tells us.
'My nanna came on our holidays as she was supposed to look after me but I just wanted to ski all day, not have a rest in the afternoon. I skied with my mum and dad though as I didn't like ski school. I don't think I thought of it as a sport, I just loved to ski. I just like being in the mountains amongst the beautiful scenery, seeing my friends at the ski slope a couple of times a week, having fun and wanting to improve.'
It didn't take long for Amy to realise that this might be more than just a hobby.'My first competition was a race at Silksworth ski slope when I was about six years old and I came second,' she says. 'I was pretty chuffed and I remember I was pleased to be able to stand on the podium. I must have got the race bug as I then started going over to Rossendale for the summer race league races each month.
'I then probably realised I was quite good when I was around nine and I went away training for a camp by myself for the first time,' she continues. 'I was chosen to train with the older guys who were at least 15 or older, so I was really pleased to be invited.'
Since then, Amy's talent has continued to grow and she now trains abroad, on snow, with the British Ski Academy, is an FIS ski racer competing in international races and is on the English Alpine Ski Team. Snowsport England is the governing body for the England Alpine Squad and their selection committee meets and looks at the points of each athlete from the current season.
Amy has been selected for the squad based on her race results on snow for the last two seasons, and hopes to make it onto the 2023/24 squad too.
Despite these incredible achievements, Amy is still studying for her three A Levels in PE, Geography and Art Graphics and that means she has to be strict when it comes to balancing training and schoolwork. 'When I'm home I train in the snowdome at Xscape, Castleford with SZ Racing on a Wednesday night. My mum drives me there, we leave at 4pm after school, for the 7pm–9pm race training session, and don't get home til nearly midnight.
'Then the British Ski Academy have their base in Aosta, Italy so I'm currently there training on snow at the moment. We ski almost every day when we are out here, working on feedback from my coach Adam to contribute to improving race performance.
'I don't think I thought of it as a sport, I just loved to ski'
'I'm up very early on race days and it's a long day on the mountain then back preparing skis for the next day to help them run as fast as possible, so I don't usually do any school work those days,' she continues. 'However, training days are different. We are up and out fairly early but only train until lunchtime/early afternoon when the pistes are still hard.
'We have video analysis back at the base and an off-ski fitness session such as gym work to improve muscular strength and ensure I'm in optimum condition for racing and coping with the harsh conditions of the races. I then manage to get some studies done late afternoon or in the evenings. I know I have to do well at my studies or school wouldn't give me permission to be away months at a time, so it's an incentive for me to work hard.'
Amy's plans for the future are to just keep doing what she's doing. 'It was exciting to receive the letter from the British Olympics Association being selected onto the long list for the Youth Olympics but unfortunately I didn't make the final selection of three girls. So I've decided not to apply for university yet, and I'm going to concentrate on my ski racing,' she says.
'I didn't ski on snow for 21 months due to the pandemic so I've got some catching up to do on the athletes who did train. Then over the next couple of years I'll explore studying abroad where I could continue my ski racing and study at a university. I've also started my BASI ski coaching qualifications, doing level one last summer, on the hottest week of the year in the snowdome at Castleford, and I'd like to progress this further.'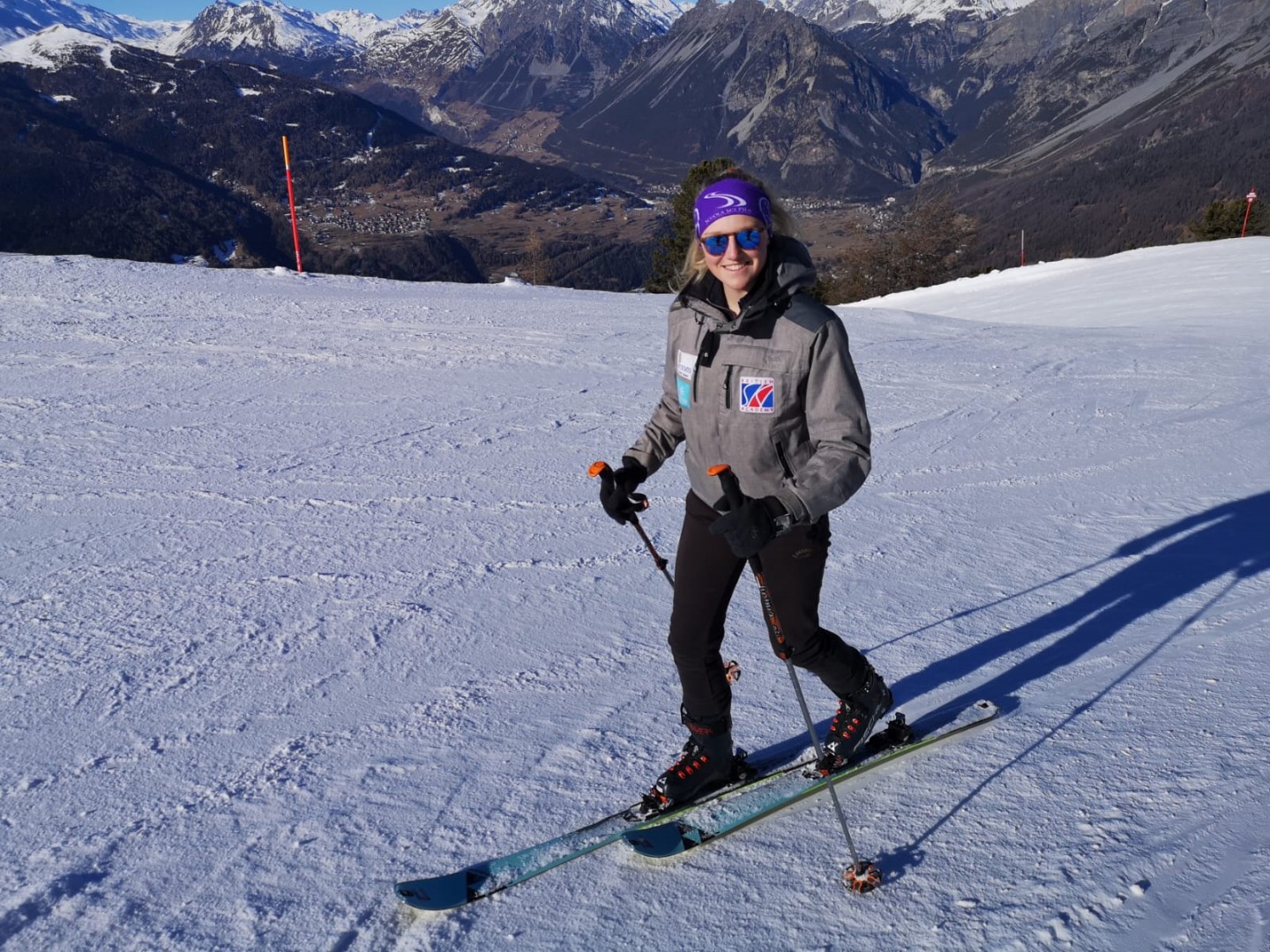 Amy is a great example of hard work paying off, but she's humble about her success and keen to thank those who have helped her along the way. 'I have a job in the café at Druridge Bay Country Park when I'm home, working in the holidays and at the weekends, helping to contribute to my skiing costs. But I also want to thank all those who have supported me financially so far enabling me to train and race. That includes The Chloe and Liam Together Forever Trust, Bernicia Homes, The British Ski Academy, Ladies Ski Club, my school KEVI in Morpeth, those who have donated to my GoFundMe page, my parents and my grandparents,' says Amy.
Now Amy is an elite athlete she is looking for a sponsor, perhaps a local business or individual, to help provide financial support towards her ski racing. Anyone interested in helping Amy can contact her mum Helen via email at helen.maltby@yahoo.co.uk.