Tomato and Spinach Fish Stew
When I think of slow cooker meals, fish doesn't usually come to mind. However, this dish gives you soft and flaky delicate fish in a rich, flavourful tomato and spinach sauce
As a bonus, this recipe calls for frozen fish cooked straight from the freezer, which is such an easy and economical way of adding fish to our diet.
Serves
2 adults and 2 children
Ingredients
500g crushed tomatoes or passata (strained tomatoes)
8 cubes of chopped frozen spinach
1 x 400g can of coconut milk
2 tsp sweet paprika
2 tsp smoked paprika
1 tsp dried mixed herbs
2 tsp garlic granules OR 2 garlic cloves, minced
2 tbsp tomato purée (paste)
1 tsp sugar (optional)
1 low-salt chicken or vegetable stock cube, crumbled
4–6 frozen skinless and boneless large white fish fillets, e.g. haddock, bass, pollock or cod
Method
1. Add the crushed tomatoes or passata to the slow cooker pot along with the frozen spinach, coconut milk, sweet and smoked paprika, dried herbs, garlic granules or fresh garlic, tomato purée, sugar, if using, and crumbled stock cube. Give it all a really good stir so that there are no lumps apart from the frozen spinach, which will defrost as it cooks. Pop the lid on and cook on HIGH for three hours or on LOW for five to six hours.
2. The smell in your kitchen will be divine when the cooking time is up. Give the sauce another good stir so that any small lumps of stock cube that have melted during cooking are distributed evenly through the sauce.
3. Now, take the fish out of the freezer and add the frozen fillets to the sauce. Stir and make sure each fillet is submerged in the sauce, then put the lid back on and cook for a further 30–40 minutes on HIGH or 50–60 minutes on LOW, or until the fish flakes easily, as this will tell you that it's done. To double check, lift up one fish fillet gently using a fish slice, then gently flake it in half at its thickest point. Place your finger on the white fish flesh inside, if it's too hot to keep your finger there for a few seconds, then it's done. If it feels just lukewarm, you need to cook it for another 10–20 minutes until piping hot.
4. Serve alongside some rice to soak up the sauce or crusty bread for dipping.
No slow cooker?
Cook the tomato sauce in a large, high-sided frying pan with a lid on for at least 30 minutes over a medium heat on the hob – the longer the better really. When the sauce is done, add the fish and cook for a further 15 minutes or until the fish is piping hot throughout.
Love your leftovers
This dish is best served fresh, however, if you have any leftovers, these will keep for up to 24 hours in the fridge. To reheat, place in an ovenproof dish, cover with foil and heat in a hot oven for 10–15 minutes until piping hot throughout. You can also freeze any leftovers for up to one month. Defrost in the fridge and then reheat as above.
Fast Family Food by Rebecca Wilson is published by DK, 15 September. £18.99. dk.com Photographer Credit - Danielle Wood 2022.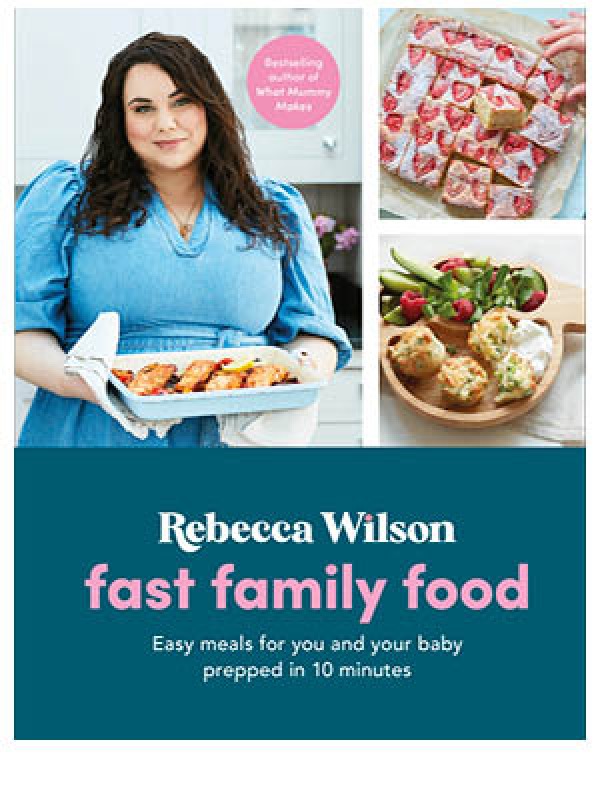 Fast Family Food by Rebecca Wilson is published by DK, 15 September. £18.99. dk.com Photographer Credit - Danielle Wood 2022.