The Top Food Producers Across Yorkshire
Handmade pasta, artisan chocolate, plenty of farmshops and creamy cheese - Yorkshire is in no short supply of fabulous producers
We've picked out some of our favourites so you know where to shop.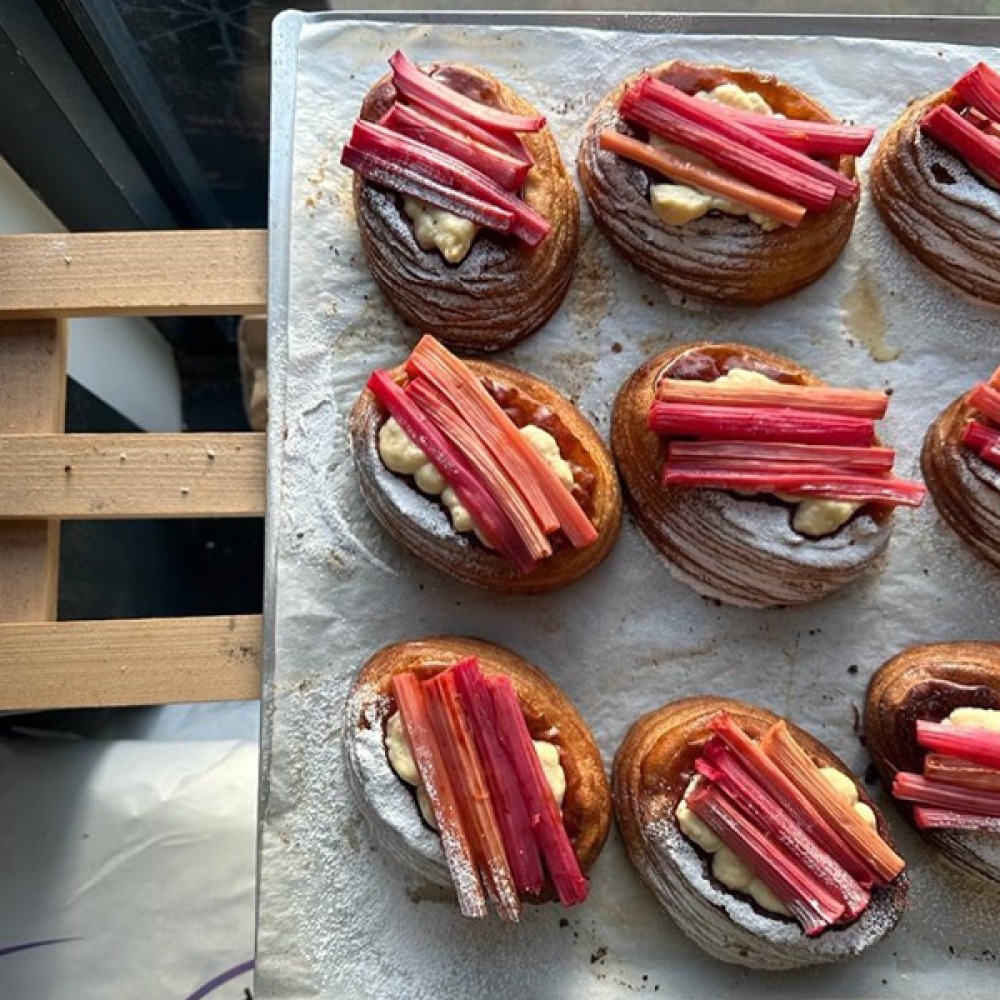 Flori Bakery
113 Nunnery Lane York YO23 1AH
instagram.com/flori.bakery
Just off Bishopthorpe Road, this popular bakery is the best place to start your day. Inside you'll find a friendly team of bakers hand-making delicious pastries with traditional and quirky flavours – think fig, honey and custard or mushroom, pesto and whipped ricotta filled croissants. Pick up a pastry, cake or cookie, as well as a freshly-brewed coffee to take away.
Bax Botanics
01937 206440
baxbotanics.com
Chris and Rose Bax spent decades learning about and experimenting with botanical flavours and between them have more than 30 years of experience of teaching and consulting in the food industry. Showcasing their skills and experience, they distil a secret recipe of herbs, roots, berries and flowers to create non-alcoholic spirits and cocktails with layers of beautifully complex flavours. Try their Sea Buckthorn flavour with a twist of orange zest served over ice for a perfect summer drink.
Whitby Distillery
8 Botany Way, Whitby YO22 4QX
07535 096137
whitbydistillery.com
Whitby Distillery create award-winning London Dry gin that is distilled in small batches in the heart of North Yorkshire. With signature botanicals including heather foraged from the North York Moors, sugar kelp and local honey, Whitby Distillery distill their gin in Dora-Grace – a 300-litre copper still named after Dora Walker who was the only female skipper in the North Sea during World War II. From the Original Edition Gin to their blackberry and bay leaf flavoured Bramble & Bay Edition, you can shop the full range of flavours via the Whitby Distillery website.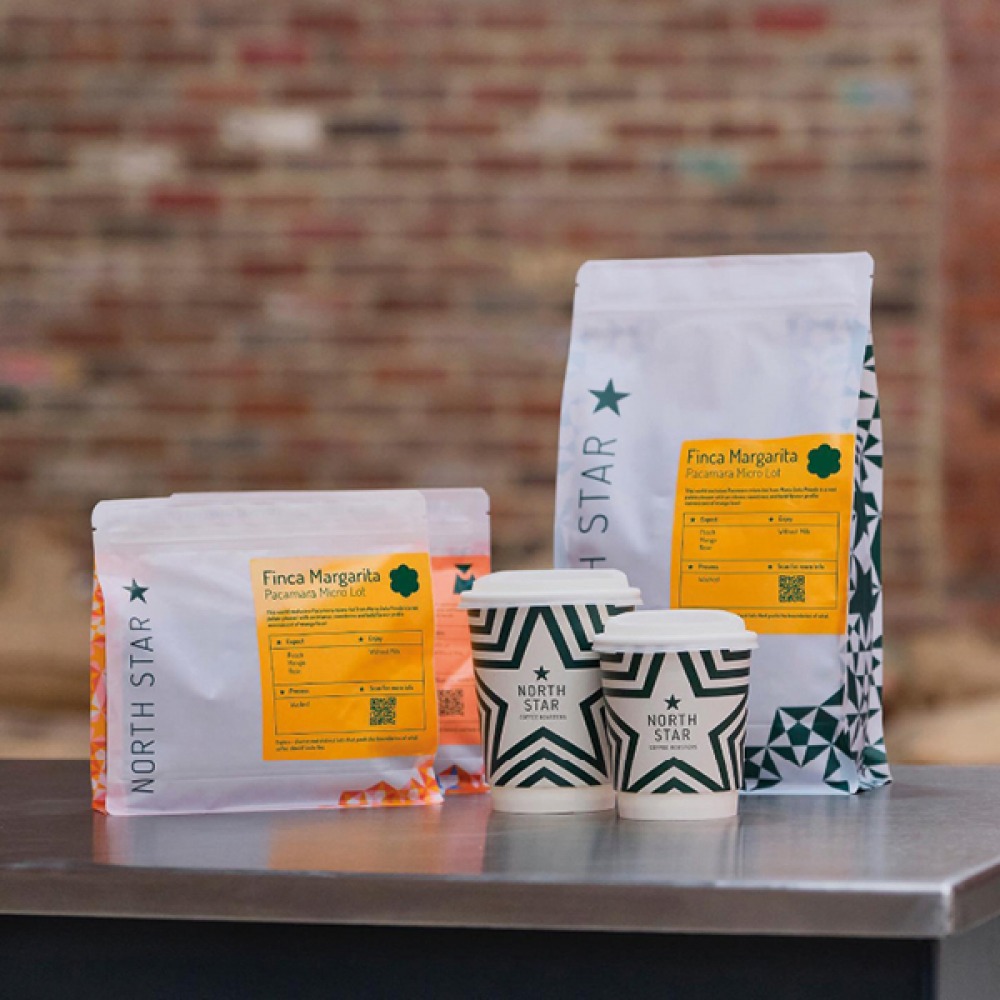 North Star Coffee
Unit 32 The Blvd, Leeds LS10 1PZ
0113 466 0025
Sovereign Street, Leeds LS1 4BJ
northstarroast.com
Leeds' first coffee roastery, North Star Coffee celebrates its 10th anniversary this year and with a passionate and dedicated team who create for ethical and Fairtrade coffee, it's no wonder the business has had so much success. As well as a coffee shop in Leeds Dock and a kiosk on Sovereign Street, you'll find their blends at stockists Yorkshirewide. We recommend the Rwanda Cyato Honey blend with tasting notes of raspberry, honeydew melon and maple syrup.
Fodder
Great Yorkshire Showground, Harrogate HG2 8NZ
01423 546 111
fodder.co.uk
This beautiful farm shop is full of the best fresh fruit and vegetables which can be picked up alongside a range of meats from the butchery and deli, as well as delicious cakes and bakes. A one-stop-shop for all your summertime feasting, Fodder is the place to go – or head to their website to order everything from cheese platters and cooked meats to pies, quiches and desserts. Proudly working with more than 430 Yorkshire farmers and producers, Fodder supply the very best produce the county has to offer.
Lishman's of Ilkley
Leeds Road, Ilkley LS29 8DP
01943 609436
lishmansbutchers.co.uk
This multi-award winning Yorkshire butcher has gained a local, regional and national reputation as one of the top butcher's shops in the whole country. Based in the spa town of Ilkley, Lishman's source their meat from established Yorkshire farms and they are renowned for their National Champion of Champions sausages and Smithfield Award-winning smoked bacon, as well as their selection of hams, salami meats and pies.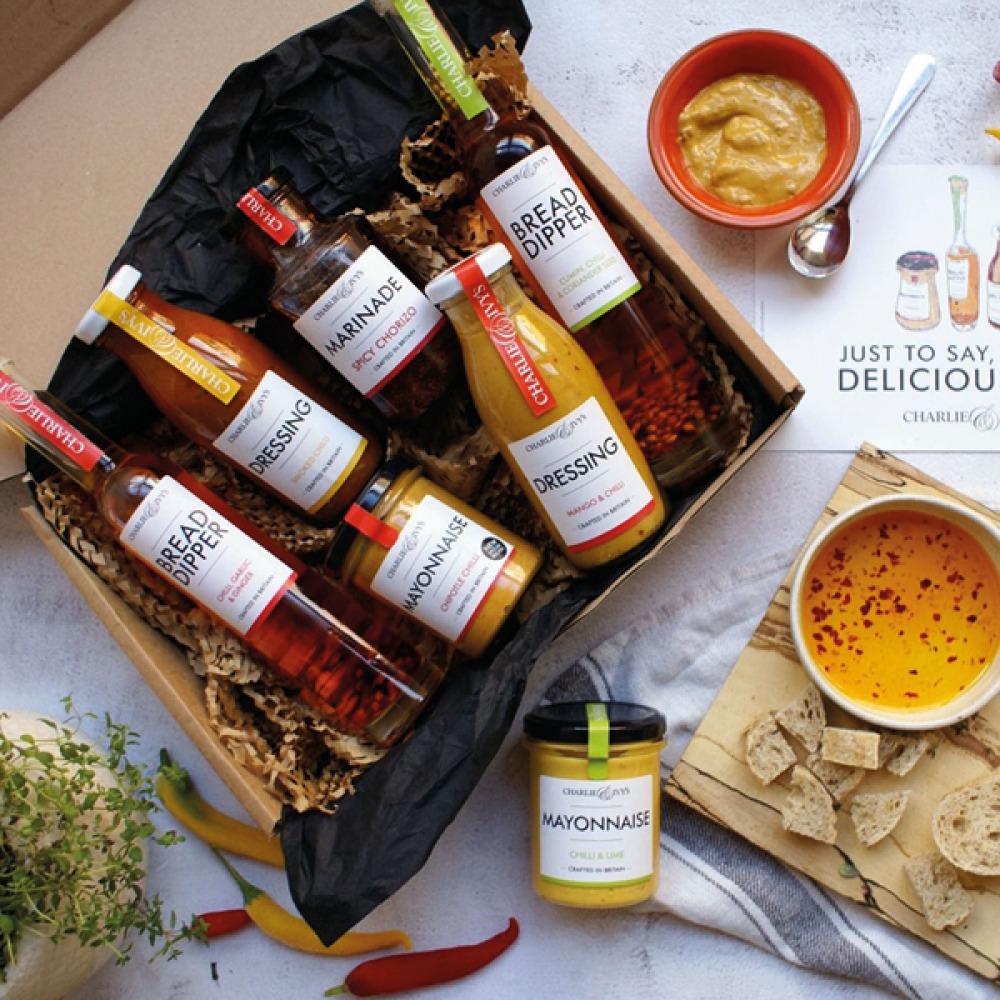 Charlie & Ivy's
charlieandivys.co.uk
Known for their award-winning bread dippers, dressings, mayos and marinades, Charlie & Ivy's is a Yorkshire producer we all know and love. Whether you're looking for the perfect bread dipper for a summer grazing board, or the tastiest marinade to impress dinner party guests, Charlie & Ivy's have you covered. The smoked chilli dressing is delicious over salads, or try it as a marinade this barbecue season.
Birdgate Chocolatiers
14 Birdgate, Pickering YO18 7AL
01751 477755
birdgatechocolatiers.com
In the market town of Pickering, you'll find unique handmade chocolates and seasonal treats at Birdgate Chocolatiers. Using locally-sourced ingredients where possible, flavours include peach schnapps, fennel and lime, coconut and banana and ruby chocolate. If you're visiting the chocolate shop make sure to check out their luxurious ice cream which is made with fresh cream and free-range eggs – the sour cherry and chocolate flavours have caught our eye.
Greensley Bank
07775 813242
greensleybank.co.uk
Located high within the Yorkshire Dales you'll find Greensley Bank, where Shorthorn Beef is grass-fed on the lush green pastures of Wensleydale. As well as muscovy duck and Cornish game roasting chicken, Greensley Bank supply succulent beef that has been hung for a full month in various box sizes, professionally butchered, boxed, labelled and freezer-ready. Their luscious, full flavour and gamey textured hogget (one- to two-year-old sheep) is a top choice for many highly-rated British chefs and is reared for taste, not volume.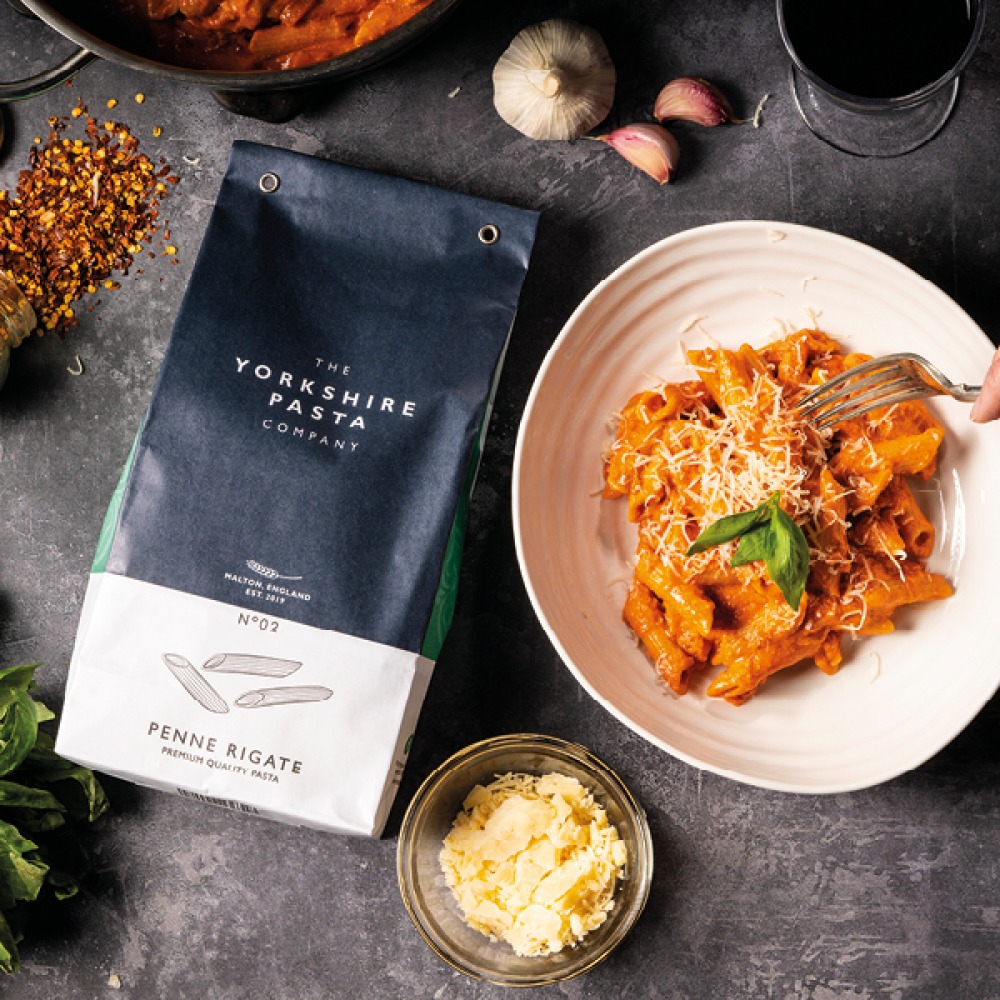 The Yorkshire Pasta Company
07746 052601
yorkshirepasta.co.uk
Creating award-winning British pasta adored by Yorkshire's Tommy Banks, The Yorkshire Pasta Company use water alongside a signature blend of locally-milled wheat flour (meaning all their products are vegan). Taking two days to make, the team here take pride in creating their fantastic British produce. Order everything from tortiglioni and fusilli to penne and conchiglie from their website and receive your delicious pasta delivered in gorgeous recyclable paper bags.
Hinchliffe Farm Shop
Netherton Moor Road, Netherton, Huddersfield HD4 7LE
01484 661231
hinchliffes.com
Believed to be Britain's oldest farm shop, Hinchliffe draws on more than 90 years of experience of selling the best fresh food from the finest local producers. As farmers themselves, the team know what's what, and they are proud to stock their own produce as well as food hand-picked from local suppliers they know and trust. From their own home-reared beef to award-winning pies, sausages and bacon, and freshly baked breads and cakes, as well as eggs laid on their farm, you can find everything you need to stock your kitchen here. Visit their restaurant, The Rusty Bull, to enjoy their produce first hand.
Wensleydale Creamery
Gayle Lane, Hawes, Wensleydale DL8 3RN
01969 667664
wensleydale.co.uk
This award-winning, independent and traditional cheese-maker is home of the famous crumbly Yorkshire Wensleydale cheese. Using traditional methods to handcraft cheese to time-honoured recipes, using milk from local farms, as well as being innovative with the development of new cheese recipes, Wensleydale Creamery can be found at Hawes in the heart of the Yorkshire Dales National Park.