Top Restaurants Near Hadrian's Wall You Need To Try
Hadrian's Wall has it all, and their restaurants offer delicious dishes for all tastes
Which are your favourites?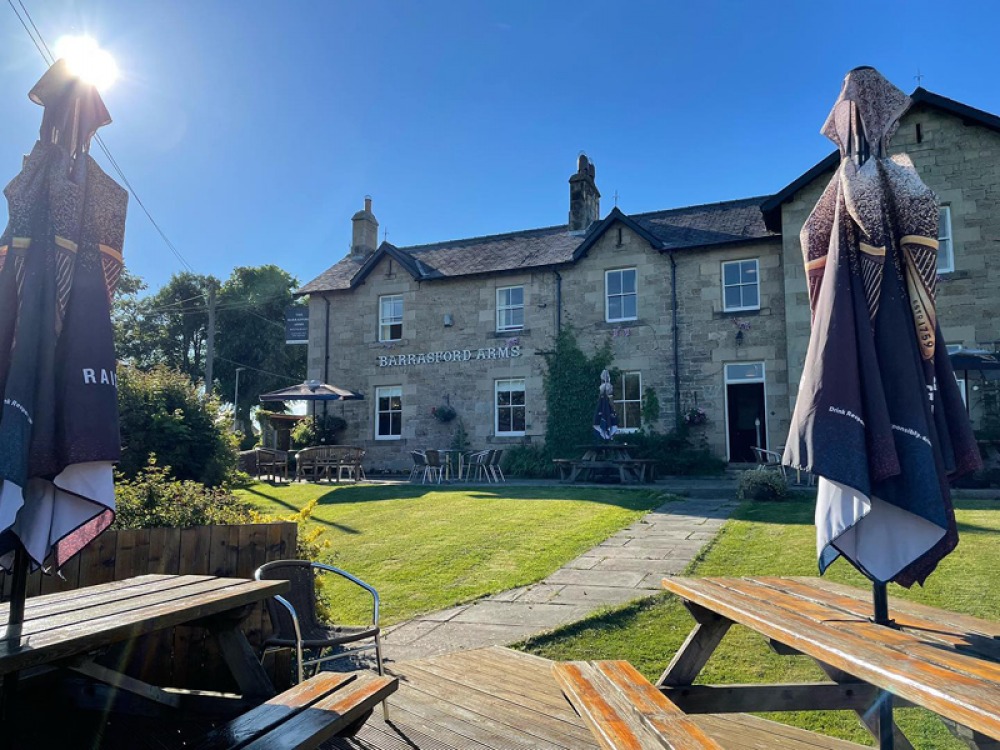 Barrasford Arms
Hexham NE48 4AA
01434 681237
barrasfordarms.co.uk
The Barrasford Arms is a traditional pub serving homely meals we know you'll love, all using home-grown ingredients from the polytunnel in their back garden and local suppliers across the region. Their menu changes seasonally, but there's something to suit everyone from burgers and steaks to seafood and risotto – and their Sunday lunch is always delicious.
Walwick Hall Hotel
Humshaugh, Hexham NE46 4BJ
01434 620156
walwickhall.com
The talented team of chefs at this popular hotel take traditional dishes and give them a modern culinary twist using ingredients from their unparalleled Northumbrian larder and fresh vegetables from their own kitchen garden. Enjoy breakfast, lunch and dinner in the sophisticated Dining Room, or head to the Drawing Room where an elegant afternoon tea is served with superb views.
The Twice Brewed Inn
Bardon Mill, Hexham NE47 7AN
01434 344534
twicebrewedinn.co.uk
A popular country pub where you'll indulge in home-cooked meals and home-brewed ales. Their menus change to showcase the best of Northumberland, but expect British classics and mighty burgers. Enjoy a pint in the beer garden then visit the purpose-built Dark Skies Observatory to experience the incredible starry skies above Northumberland too.
Restaurant Hjem
The Hadrian Hotel, Wall, Hexham NE46 4EE
01434 681232
restauranthjem.co.uk
Michelin-starred Hjem, in the heart of Hadrian's Wall Country, have attracted food lovers from all over the North East (as well as the attention of critics nationwide) thanks to their exquisite tasting menu and unique atmosphere – with a touch of Scandinavian flair – and have now retained their well-deserved Michelin star. The 24-seater restaurant with its open kitchen offers a tasting menu of 15–18 courses, created from ingredients sourced from the surrounding farms and gardens of Northumberland. A must try.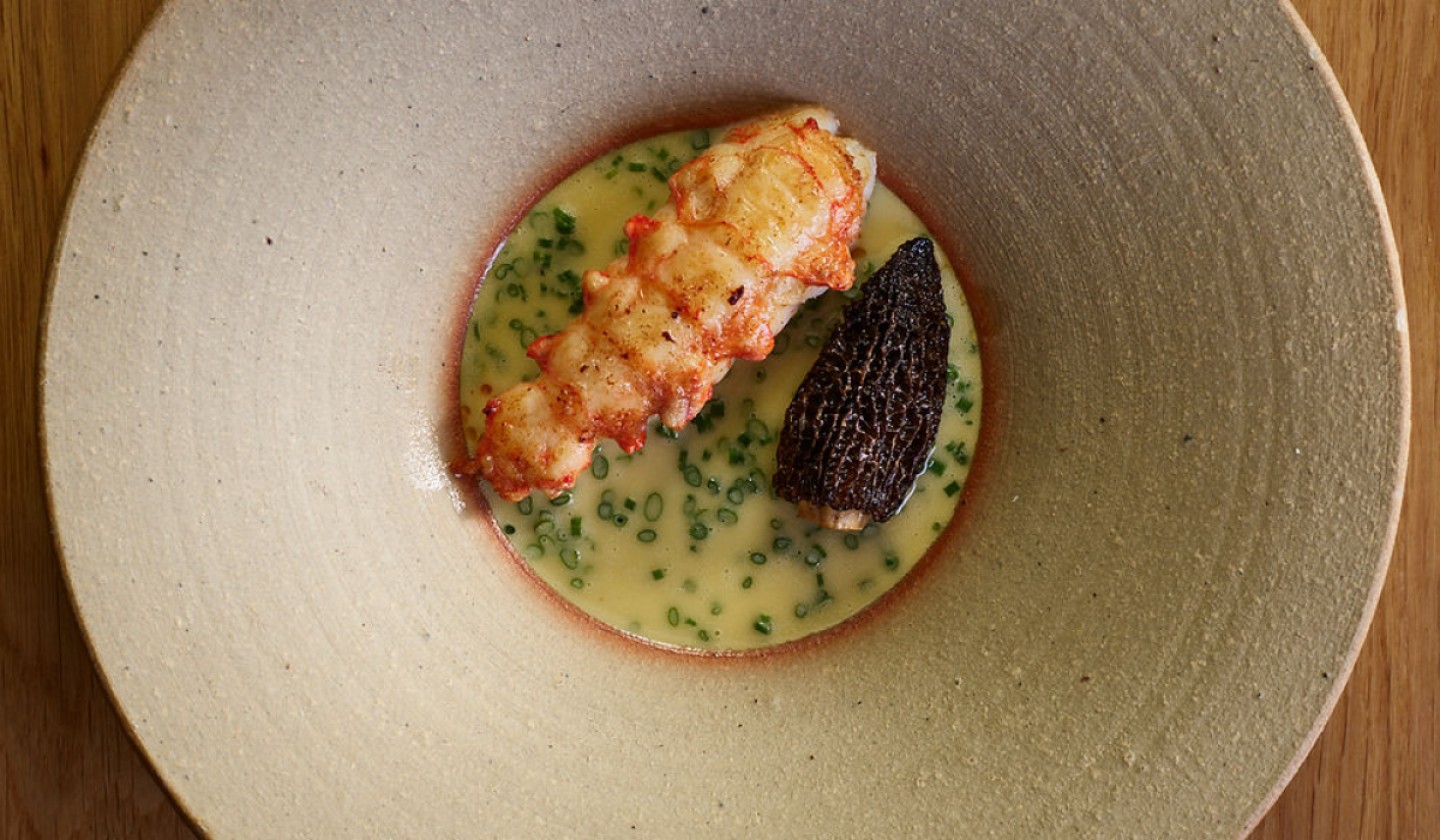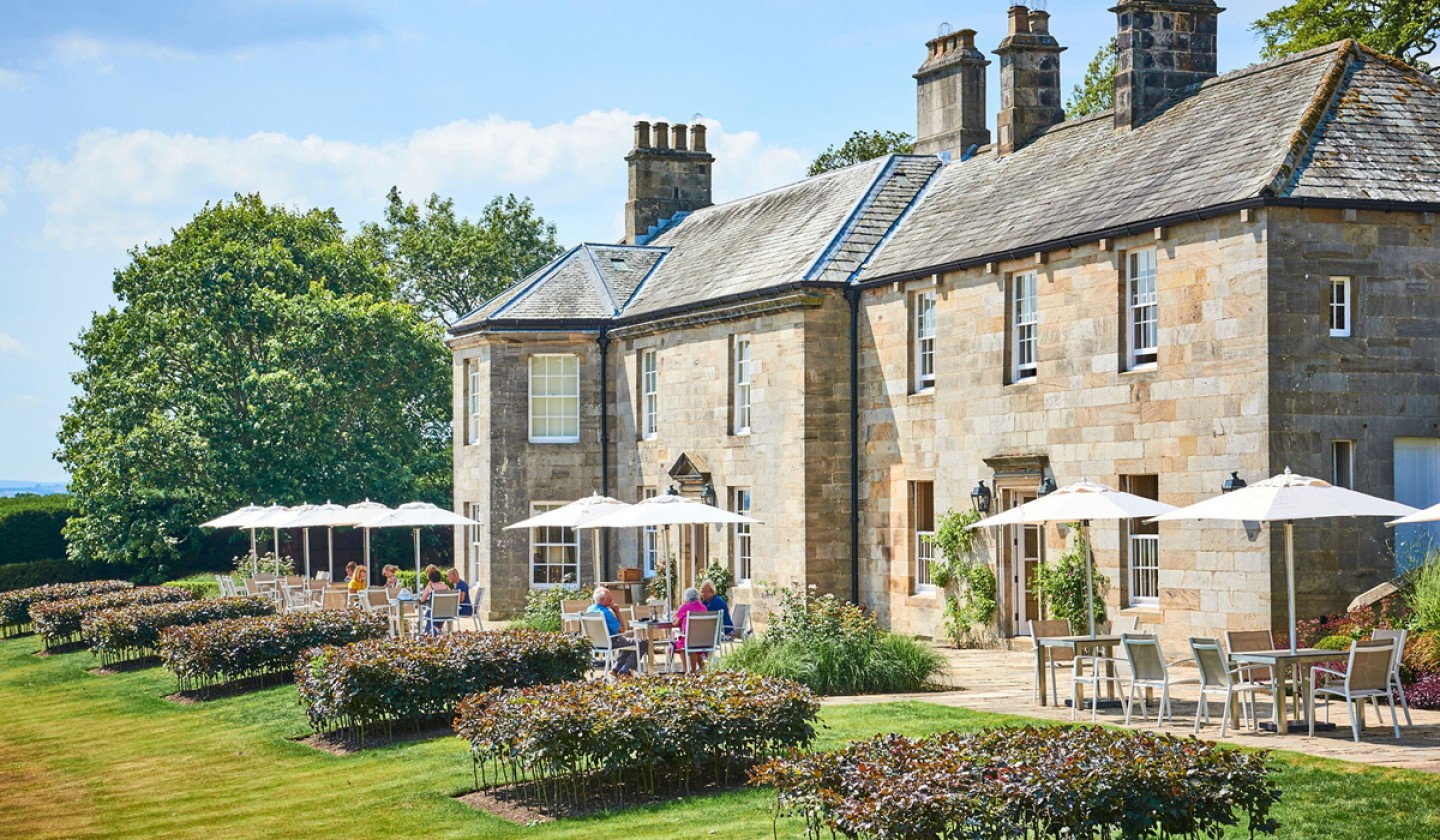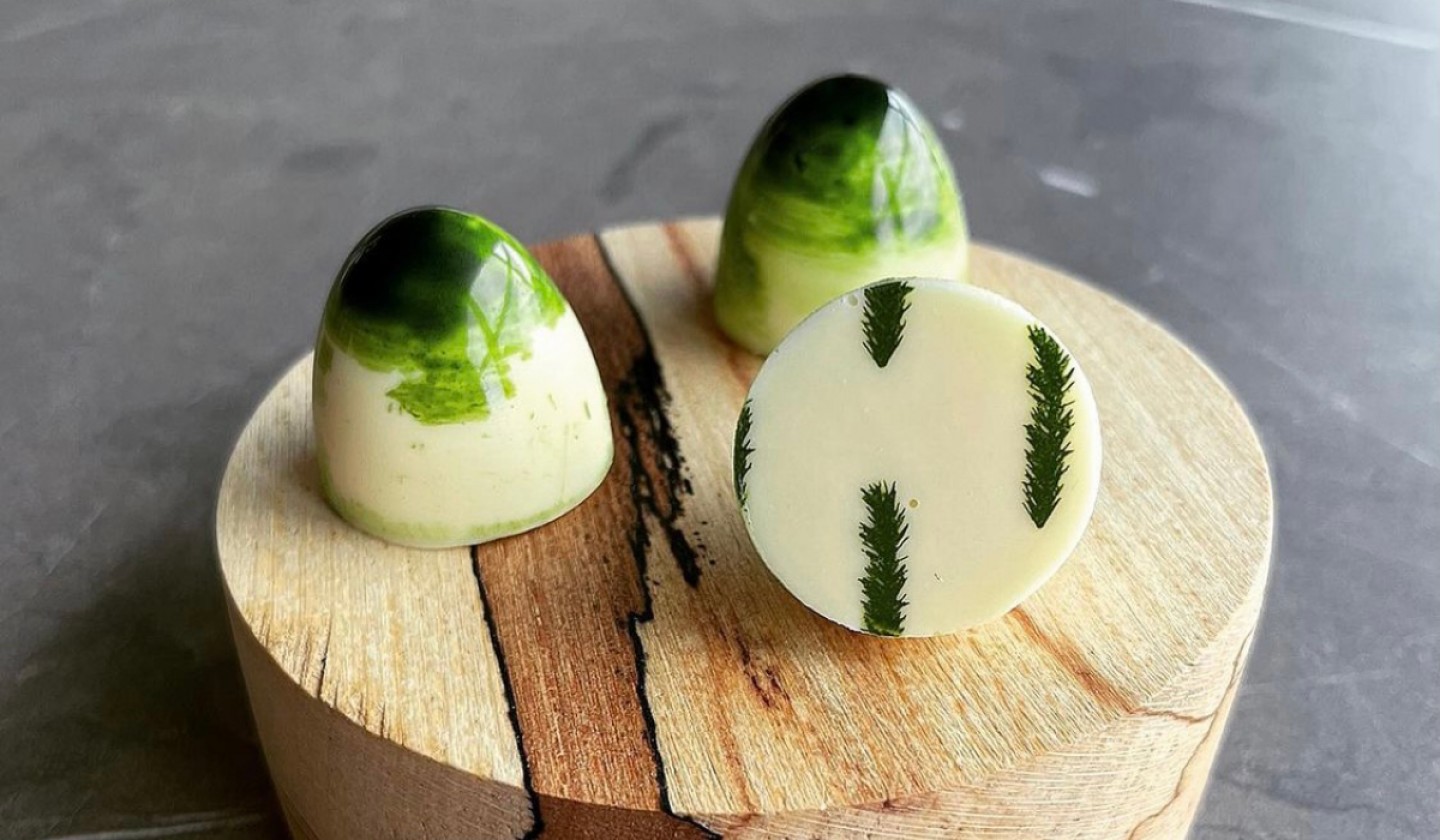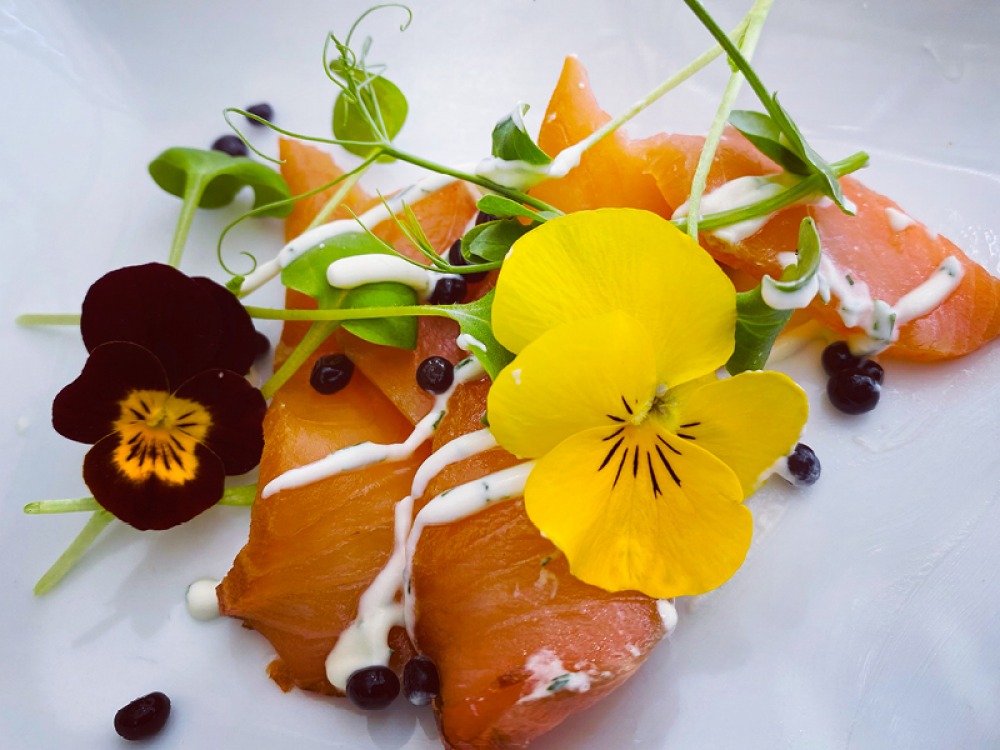 Battlesteads Hotel and Restaurant
Wark on Tyne, near Hexham NE48 3LS
01434 230209
battlesteads.com
The restaurant here uses some of the finest local game, meat and fish, alongside fresh fruit and vegetables from the hotel's own kitchen garden, to create an exciting menu that changes with the seasons. Head Chef Eddie Shilton serves modern British dishes with innovative twists – for a real treat book to try the eight-course tasting menu paired with an exceptional selection of fine wines and ports.
Restaurant Pine
Vallum Farm, Military Road, East Wallhouses NE18 0LL
01434 671202
restaurantpine.co.uk
It takes a very special restaurant to win a Michelin star so soon after opening, and Restaurant Pine is just that. It's the debut of Northumberland-born Cal Byerley and partner Siân Buchan, and together with their tight-knit team they've also received a prestigious Michelin Green Star in recognition of their sustainable practices. In the evenings, exquisite cooking makes the most of the local produce (much of it home grown or foraged) which fills the extensive tasting menu. Look out for the intelligent wine pairings, carefully designed by the restaurant's very own sommelier. Their afternoon tea is a heightened take on the traditional offering – think local duck egg mayonnaise with radish cress, roast garlic crumpet with North Sea crab, and rowan shoot custard tart with Yorkshire rhubarb.
The Lion & Lamb
Horsley, Newcastle NE15 0NS
01661 852952
lionlamb.pub
Chris Allison, owner and Executive Head Chef at The Lion & Lamb, has more than 25 years experience in the hospitality industry – and it shows. This, his newest venture, is an exposed stone and wood-beamed 1700s pub where you will find real ale and hearty fare. Offering an elevated take on delicious pub grub, the main menu includes a broad range of dishes created from classic fresh ingredients with a unique twist to make them his own. Not to mention a top quality Sunday lunch menu complete with carefully-selected dessert options which complement the mains perfectly and cleanse every palate. There's also a great beer garden here and plenty of space for the children to play.