We Catch Up With the Head Chef of Lovage a New Mediterranean-Inspired Restaurant in Jesmond
The new Mediterranean-inspired restaurant is the debut for partners Kleo Tabaku and Lisa Hide
We catch up with head chef Kleo to find out why opening his own restaurant has been a lifelong dream.
Like many chefs, Albanian-born Kleo got involved in the kitchen from a young age with both his parents having a heavy influence on his love for food. 'I started cooking early on, and I remember when I was nine or 10 making bread in the kitchen,' he says. 'Both my parents were good cooks, particularly my dad who was a chef, so we had a smallholding and we used to grow all our herbs and vegetables,' he adds.
Kleo later went on to train professionally, specialising in fine dining and working at restaurants including Jesmond Dene House and Wynyard Hall. However, despite his training and his now 25 years of experience in the industry, Kleo says most of his skills were learnt from his family. 'I went to chef training so I could join the industry, but most of my skills were developed from my family when I was a kid,' he explains. 'Throughout my career I have been focused on understanding flavours and what people want [from their food] and that massively reflects back on seasonality and understanding where food comes from,' he says.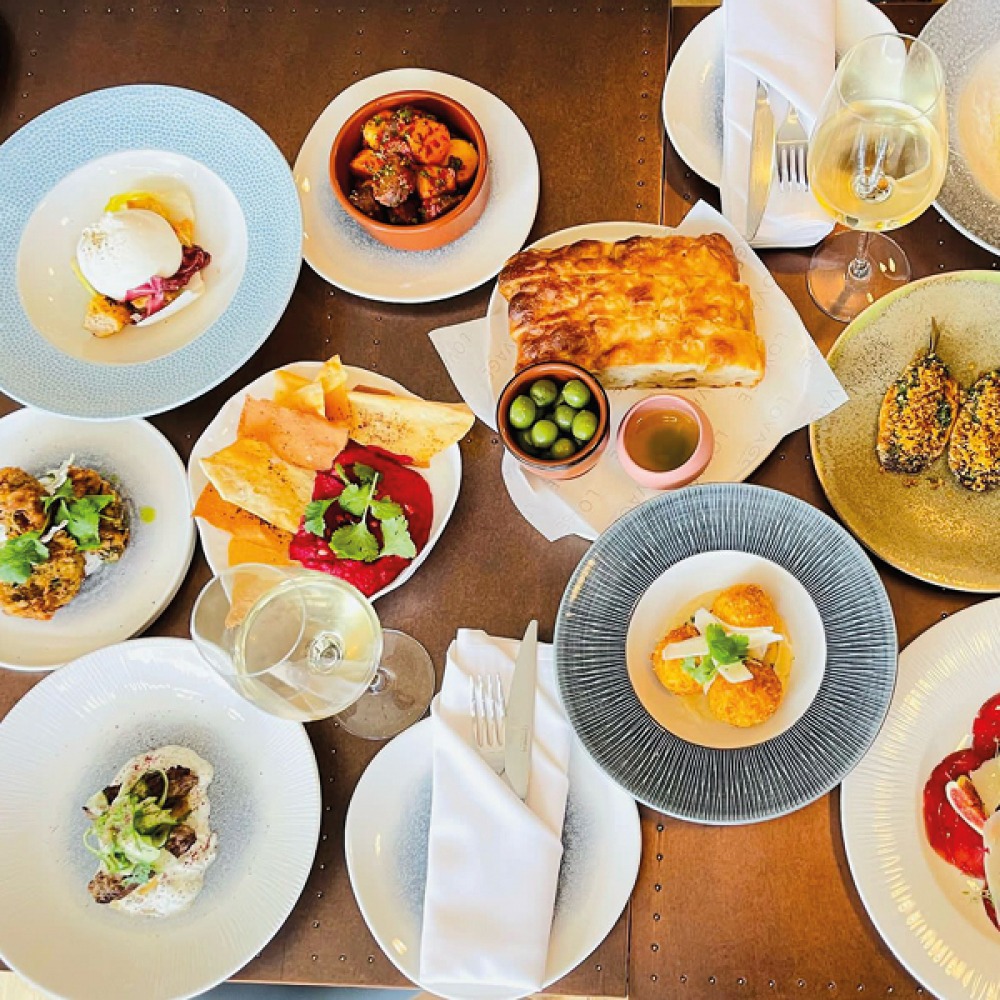 'I think every chef has the dream of owning their own restaurant one day and I couldn't think of anywhere better than in Jesmond,' Kleo says. 'I live locally so I know a lot of the people around here and understand what they want, and the community is absolutely amazing.' Using all their savings to open Lovage, Kleo and his partner Lisa, who have three young children, are juggling work and family life. 'The restaurant is a family affair and I'm so lucky to have my partner Lisa with me who knows my food inside out. She gave up working in a school to open the restaurant with me, and for her to speak so fondly about the food and understand what goes into each of the dishes and what's on the plate is amazing,' Kleo adds.
When planning the restaurant, Kleo and Lisa wanted to ensure the ambience and atmosphere matched their dishes. 'We designed the restaurant and did most of the work ourselves, so you can expect a very laid-back, Scandinavian kind of feel and warmth. The food reflects the ambience too – it's relaxed and very real.'
Adopting an ever-changing menu which homes in on seasonality as well as availability, Kleo and his team of chefs forage for ingredients and grow their own fruit and vegetables – and where they can't grow or find the ingredients themselves, they try to source locally. 'We use a lot of local growers, producers and cheese [makers]. For example Parlour Made make all our cheese for us and the beef [we use] comes from Yorkshire,' he says. 'It's simplicity and real food which makes Lovage stand out. We're passionate about what we're doing; homely Mediterranean food done to a restaurant standard,' he explains.

On the menu you'll find dishes which Kleo and his family typically eat in their own home, such as freshly made pappardelle pasta, slow braised lamb shoulder, grilled stone bass and wild foraged mushrooms. 'Where I come from [Albania], we don't have massive plates of food, but for us, having a good meal is to have all our family around [the table] with lots of small plates and everyone trying and sharing fresh and simple dishes.'
'It's simplicity and real food which makes Lovage stand out. We're passionate about what we're doing: homely Mediterranean food done to a restaurant standard'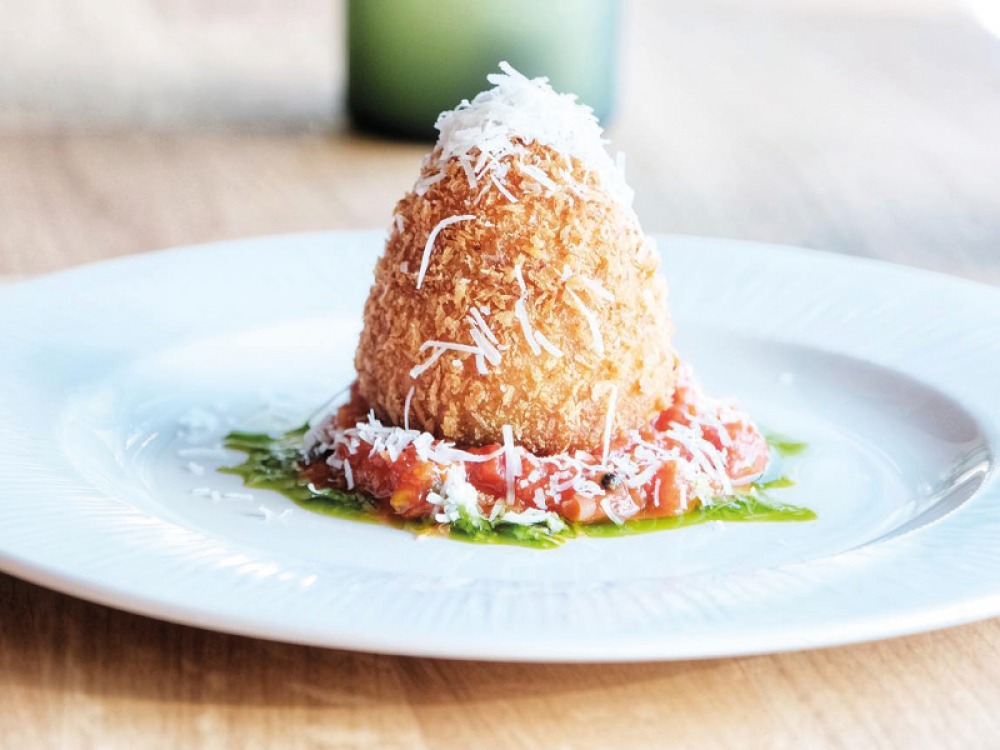 With its laid-back, friendly atmosphere and fresh, flavour-forward Mediterranean small plates, it's no wonder locals have already become regulars at the restaurant. 'The menu changes regularly so we have to be changeable and adaptable, but we have people coming in twice a week now, so some dishes stay [on the menu]. I never dreamed of having sardines on the menu having always worked in fine dining, but they have been a massive seller, alongside our tiramisu and buratta,' Kleo laughs. 'We also had one Saturday recently where we sold so many of our fresh pasta dishes, but also the lamb with pomegranate salad has done really well too.'
Despite only opening in October, Kleo has big plans for Lovage and hopes to start his own cookery classes in the near future. 'I want to share what I know, and hopefully I can teach people how to do good, simple food really well,' he says. 'It's more about understanding the food because many people find cooking daunting or difficult, but you can make quite simple dishes taste really good using fresh ingredients – it's just knowing how all the flavours work together.'
lovagejesmond.co.uk