We Make Culture's Inspirational Young Musicians Project
Living North speaks to We Make Culture's Laura Brewis about their inspiring Young Musicians Project
Discussing how they fought to survive through Covid, and their refusal to let a community of artistic young people diminish.
There are two universal languages, music and love. In a time where, even before the pandemic, our young people increasingly find themselves with nowhere to go, a lack of constructive activities to put their time into, and sometimes few safe spaces to call home, social enterprise co-director Laura Brewis sought to save Sunderland's fledgling music hub and turn it into a community where young people could fall in love with music and find a place of belonging.
Since their inception in 2017, We Make Culture's Young Musicians Project has gone from strength to strength, participating in music festivals, teaching children as young as 12 how to play instruments, running music production classes with established musicians such as The Futureheads, and never missing a session throughout the pandemic. Living North discovers why the survival of Sunderland's Young Musicians Project is so important.
'My sister in law is a musician, and I have a background in arts management. Most importantly I'm a Sunderland girl at heart. I've always wanted to make Sunderland better, to keep good things happening here,' Laura explains. 'My sister and I came across a group within the city which was for young musicians, but the organisation that ran it were about to give it up. We knew we had to save it.
'We took on Young Musicians Project in 2018. Originally a songwriting project, we saw the opportunity to integrate the club into an incubation space where we could work with young people long term through the music industry,' Laura continues. 'We can support them to make music, but crucially we wanted our group leaders to be current working musicians. We wanted them to impart that knowledge of "how do you get your first gig?", "how do you record music?" and so on. We saw an opportunity to make it a part of the music scene pipeline for young people from all backgrounds.'
Young Musicians Project remaining an accessible and inclusive space is extremely important to Laura. Seeing music as a gift everyone should be able to enjoy, Laura and her sister run the sessions for free from a well-equipped music studio belonging to Laura's husband – welcoming young people from the ages of 12–21 every Wednesday and Saturday.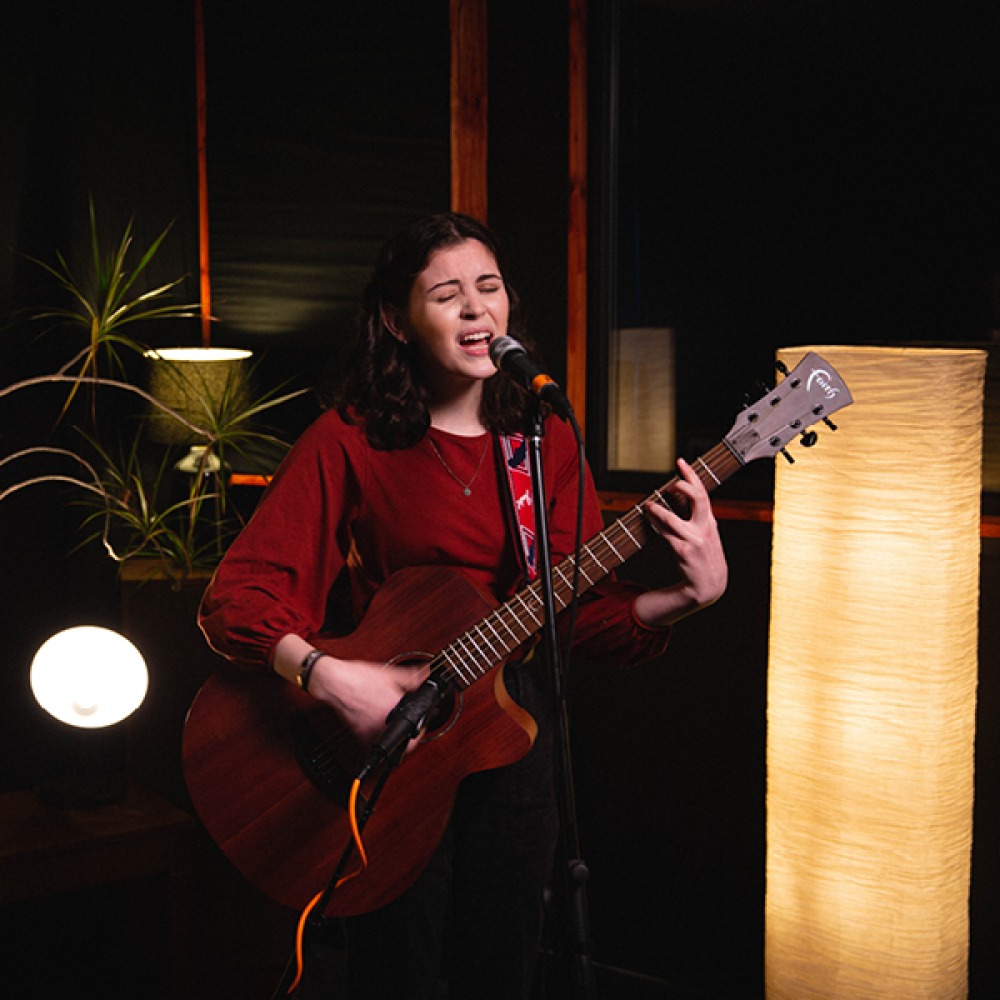 'Our age range is 12–21, we have to keep pushing that limit up as people love it so much they never want to leave!' Laura laughs. 'We don't want to kick anyone out, you see. It's a real mix of people, too. It's a free session, there's lots of instruments and we offer such a wide range of support,' she continues. 'We have people who come that could afford to pay for sessions, we have others that never would've had this opportunity due to their financial situation. Because we don't target specific demographics, we remove any stigma around anyone coming through the front door. Our position is that if someone wants to come, they're coming because they love music and that's all that matters. Where you're from doesn't factor into it.'
Since the Young Musicians Project has members that participated even before Laura's restructure, Laura's starting to witness the effects the older members are having on the next generation. Now not only do all members have access to guidance from brilliant working musicians such as The Futureheads, The Lake Poets, Becky Young, Natasha Haws and Martha Hill, they also receive guidance from founding members of the project who are always willing to take younger members under their wing.
'We meet every week at our recording studio, and within that space our professional musicians are always there for guidance and to facilitate. The sessions aren't "taught" in a traditional structured sense, it's not a lesson – we provide space, support on collaboration, writing, advice, and help nurture them in what they want to do,' Laura explains. 'It's always been really important that our sessions aren't output focused. You don't have to come, and we don't expect you to write 10 songs by the end of the term. Some young people come for a year and don't write anything, then here's others who play off seven instantly! Different people bring different things to the session. We have some that don't like to write lyrics but they love to drum on other people's tracks, for example.
'There's no ability threshold, you can come for the craic as much as you can to deliver a musical input,' Laura says.
The pandemic created a huge issue for the group, raising questions including how you do a group music session over Zoom. What seemed to worry Laura the most, however, was how they could continue to provide young people with a safe and welcoming community when everyone was stuck at home.
'Music is really difficult to do online, there's a delay of sound, you can't hear keys, you can't sing together. We all agreed that the most important thing was the community. We wanted our young people to be able to still see each other,' Laura says. 'We moved online on the first Saturday of the pandemic, at the normal time, like everything was normal. We would listen to music together, make sure we were all okay, host listening parties – really just doing anything to keep in touch with each other during a very strange and confusing time.
'Slowly we started to figure out new ways to run sessions, for example we took all the instruments and distributed them to everyone who didn't have instruments at home. We sent out technology such as iPads for those who couldn't access the sessions. We made it work. It felt like that went on for a lifetime, but we managed,' Laura reflects.
'Our position is that if someone wants to come, they're coming because they love music and that's all that matters. Where you're from doesn't factor into it'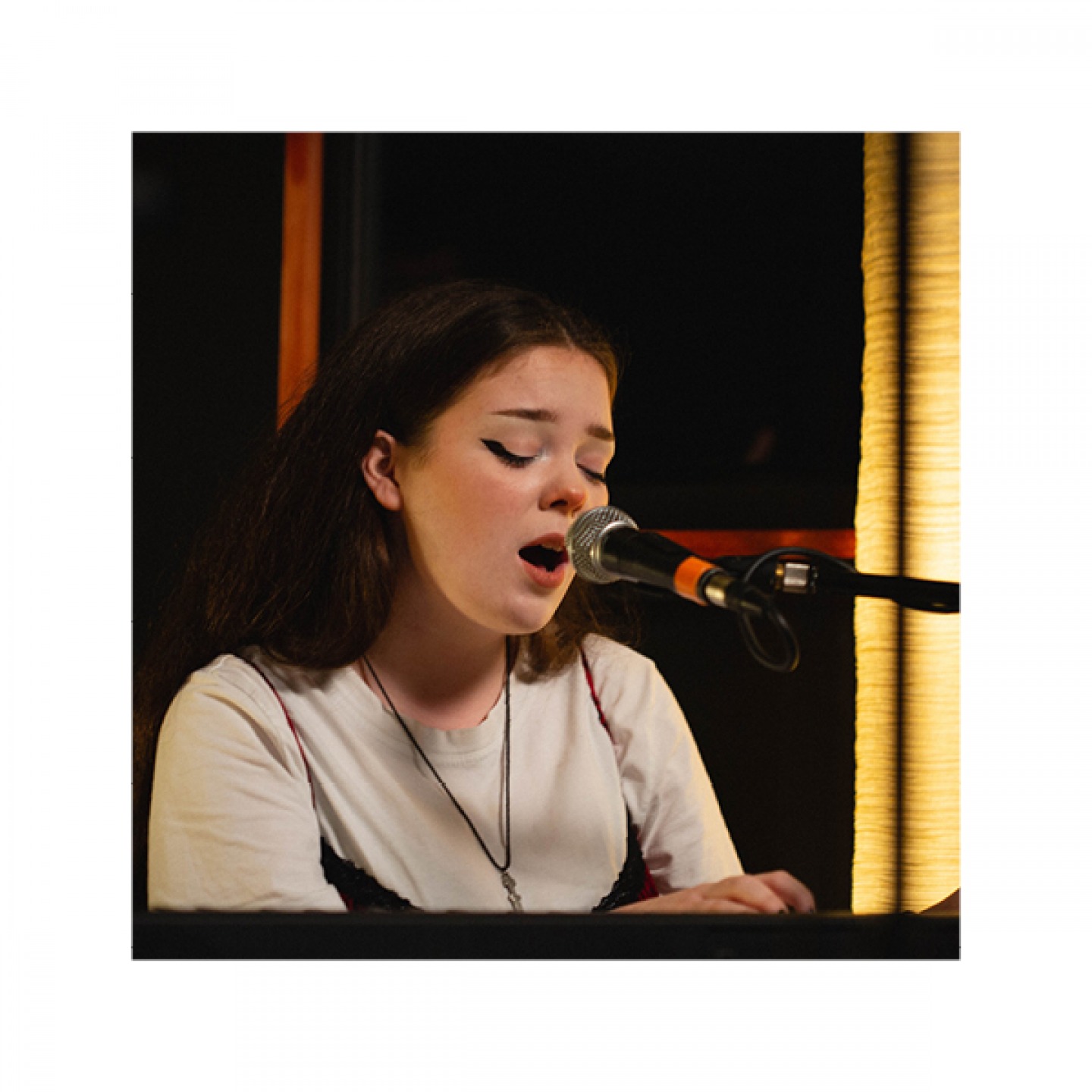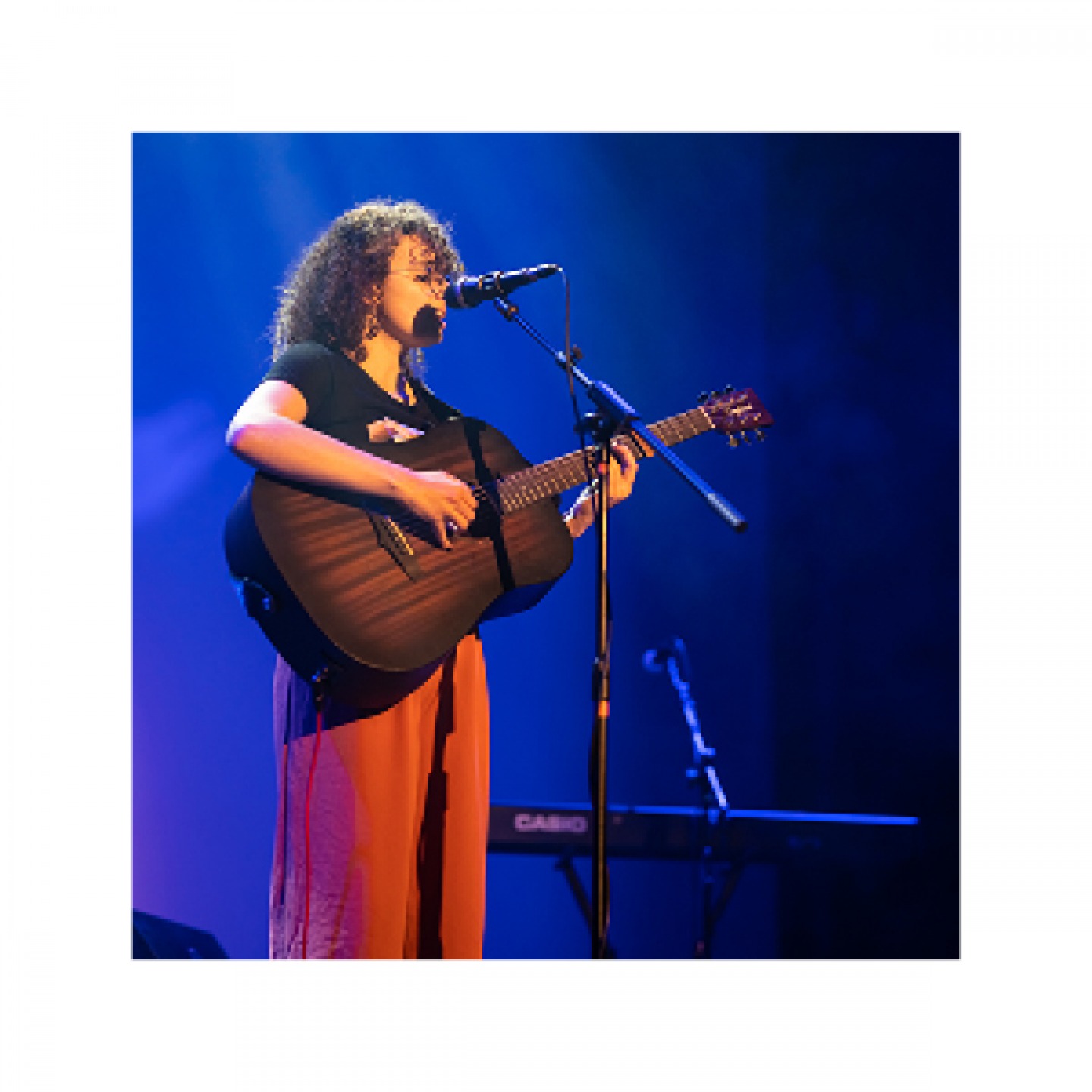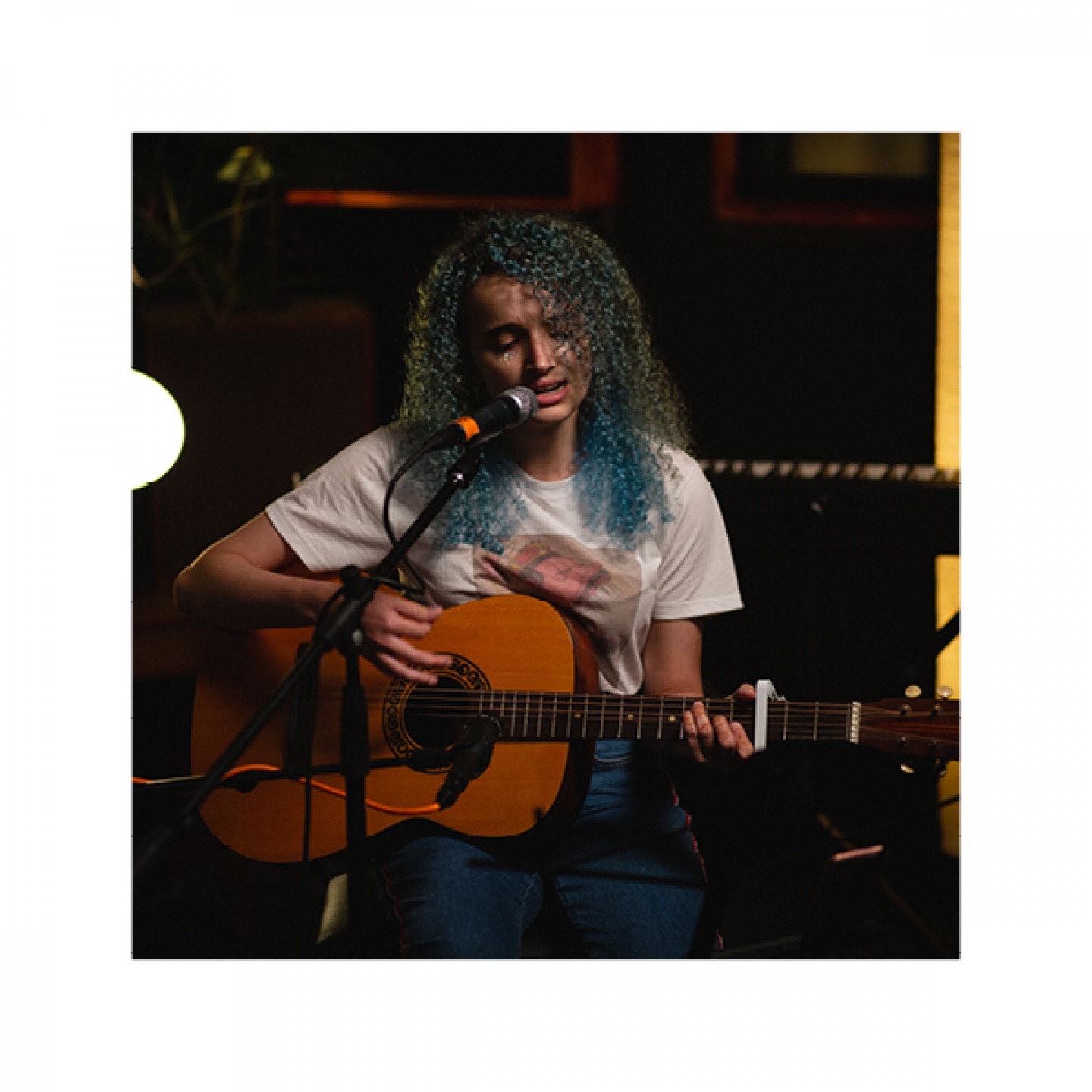 Out of this strife came Front Street Songs, which saw members of the project touring Sunderland to play songs for the community in backstreets and front gardens.
'We originally had a project lined up with More Than Grandparents, who work with kinship families in the city. Because of Covid, we developed the idea into Front Street Songs – travelling to these families to do a gig in people's gardens, front streets, or back lanes in a very safe and socially distanced manner; we brought the gig to them,' Laura continues. 'We went out all over Sunderland in our little van, and did gigs for sometimes quite vulnerable families. It was such a joyous project, we took goodie bags and instruments and all kinds of stuff. We played popular songs and Disney songs and music everyone could join in with.
'We've got funding to do more of them. It's a project that really gets through to people as many of our communities couldn't afford to go to a show or a gig. We meet people where they are,' Laura explains.
Since the Front Street Songs initiative, the team have had a documentary made about their fight to keep music alive in Sunderland, which is available on YouTube, called Moving Forward. The festival organiser of Summer Streets, a Sunderland fest that allows the young musicians to tread boards with successful artists, came on board to capture what made the Young Musicians Project so important by interviewing the young musicians themselves. Reassured that the We Make Culture team have changed the lives of many, Laura continues to help the next generation of artists thrive in every corner of Sunderland.
'It was lovely for us to watch our participants talk about how much they enjoy what we do. I mean, we assumed they did like it as they come every week! But to hear some of the quieter ones say how appreciative they were, we just sat there thinking "Oh my god! This really is amazing".'
The Young Musicians Project rely on funding and donations to continue their work. If you want to donate or purchase tickets for their upcoming gigs, go to wemakeculture.co.uk or follow them on Instagram @wemakeculture