What to Expect from This is Yorkshire Beauty Week
Sustainability is playing a key role in the inaugural This is Yorkshire Beauty week in May
From the packaging used to the ingredients within, the beauty industry has a profound impact on the environment. As proud partners of this pioneering event, here we tell you more about what to expect.
Open any beauty cabinet or makeup bag and there will be a sea of plastic containers to greet you. The unprecedented growth of the beauty industry has lead to an environmental cost we are all paying the price for. As consumers become more aware of the impact that their beauty routines have on the environment, there is a greater demand for brands to play a more active, visible role in reducing the industry's environmental impact.
Sustainable beauty refers to products and practices that are designed to have minimal impact on the environment – this includes everything from the ingredients used to the packaging they come in. Sustainable beauty products are made with natural, non-toxic ingredients and are packaged in recyclable or biodegradable materials. Meanwhile sustainable brands may implement practices to reduce waste, support fair trade or use renewable energy sources.
The issue of sustainability and beauty is playing a key role in the inaugural This is Yorkshire Beauty Week, taking place from 22nd–26th May. Founded by Selby-based skin and wellbeing doctor Lubna Khan-Salim, the week-long festival will see a range of events hosted across several locations looking at topical issues around beauty including sustainability, representation and women's health. With names such as John Lewis, Harvey Nichols, The Body Shop, Grantley Hall and The Ivy York all playing host to just some of the flagship events, it's the first event of its kind taking place here in Yorkshire.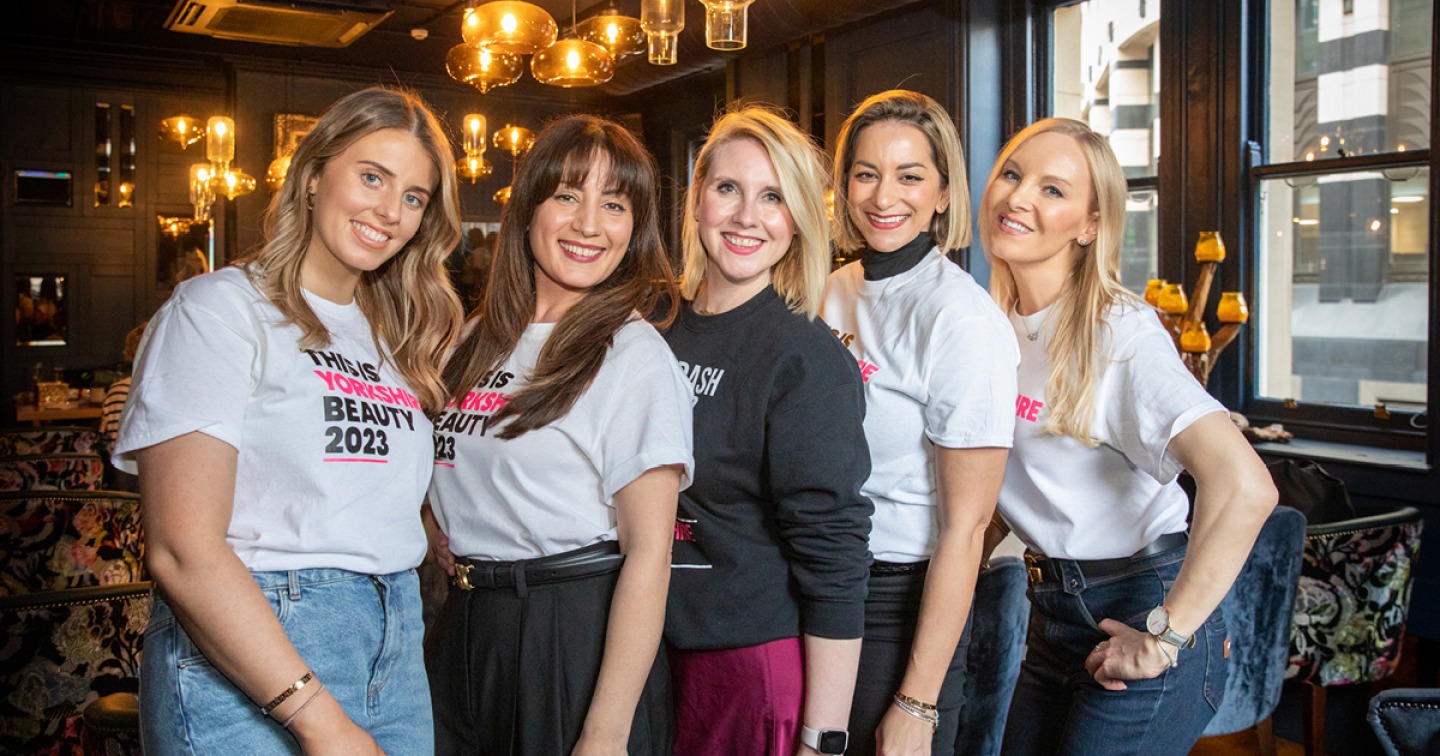 Doctor Lubna, owner of her own skin and wellbeing clinic Time to Bloom, believes consumers and beauty brands both have a role to play to ensure the industry makes long-term changes to tackle its environmental impact. 'Plastic is synonymous with beauty and aesthetics – in more ways than one,' she explains. 'For example, we've been conditioned to believe that for something to be luxurious or of quality, a status symbol has been the packaging and unfortunately, this has involved lots of material and unnecessary plastic.
'Seeing more brands using recyclable materials and less packaging is a great step but it doesn't just stop there. As consumers we need to look at the ingredients used in products, the supply chain and the values that underpin the brand. There has been a lot of greenwashing by organisations but as consumers become more aware of what good sustainable beauty brands are doing, it's going to start to expose those who are merely paying lip service to the issue.'
As part of This is Yorkshire Beauty Week, on Monday 22nd May there will be a private screening of the award-winning short film Tomorrow and the Butterfly from beauty brand, DAVINES at Harrogate's Everyman Cinema. An impactful documentary demonstrating the intrinsic link between sustainability and the beauty industry, this screening aims to be both informative and thought provoking.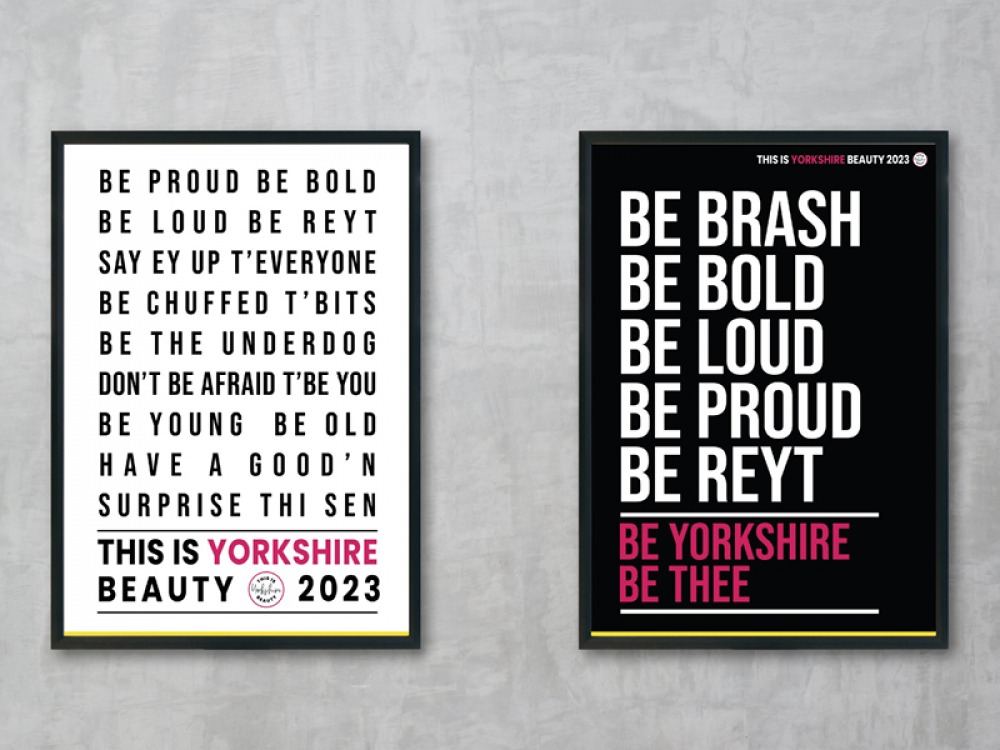 After watching the film there will then be a discussion on what we can do as consumers, what brands need to do to play their part and which brands are leading the way in the industry. Open to all, the event hopes to inspire conversation and action around sustainability and beauty. The panel will include Charlotte Silver, Culture and Engagement Lead at NEOM Organics and Fiona Ras-Jones, Director of Make Impact, a Yorkshire-based agency that supports companies with their sustainability aims.
Charlotte explains: 'I am so passionate about opening discussions and widening the communication on sustainable businesses and the impact of people, especially in our local community. Yorkshire is a powerful location with so many dedicated businesses striving for bigger and better impact. This is Yorkshire Beauty seemed the perfect fit.
'Neom is all about inspiring people to live naturally healthier lives through small steps. Our company culture is fuelled by positive energy, honest, kind and respectful people who have a "can do" attitude, a growth mindset and a desire to innovate. We are also so proud to be a Certified B Corporation. We're so proud to be part of this community helping to inspire others to collectively join together for a better and more sustainable future.'
The B-Corp movement is becoming an increasingly recognised status for a new kind of business that balances profit with people and the planet. With more beauty brands signing up to become certified B-Corps, such as NEOM, The Body Shop and Aesop, it's becoming a benchmark, and an opportunity for the brands to work together as an industry to raise the standards of sustainability.
With businesses doing their best to meet these standards, the responsibility is then on consumers themselves to carefully select where their products come from. When it comes to incorporating sustainable practices into your beauty regime, Dr Lubna has some simple tips to follow. 'Individual choices do matter and as consumers we have power in how we choose to spend our money,' she says. 'In that spirit, what you buy, how often and whether it ends up in landfill at the end of your use is one pillar to consider in your beauty routine.
'It's important to realise that being environmentally conscious and being passionate about your beauty routine aren't mutually exclusive. There is so much more choice now of quality products in the sustainable category. Many people believe they must give up their lifestyle to become sustainable but it's really more about finding better alternatives.
'The first step to making your beauty routine more eco-friendly is to use up anything you have before replacing it,' Lubna continues. 'If you have a product you can't make use of, consider a circular second life for it. The way we offload items at the end of their use is just as important as how we purchase new ones. With cosmetics it's difficult due to the hygiene element but consider donating to family or friends who want to try a new product or colour, donate to a charity or to the Facebook groups set up for free exchanges.
'Packaging has to be a priority when trying to become more sustainable. Look for packaging that is compostable, easily recyclable, refillable, reusable or better yet, has no packaging. In terms of plastic alternatives, easily recyclable materials such as aluminium, bamboo and glass are a great choice. Avoiding single-use plastics including items like wipes that will inevitably end up in landfill. This goes for single-use items like razors and plastic toothbrushes too.
'Less is always more when it comes to healthy skin and this is a great philosophy for a sustainable beauty routine. The fewer items we need, the fewer items we have to try to recycle or throw in landfill. Opting for products that have more than one purpose is a great approach, think of the-all-in-one lip, cheek and eye tints. Lastly, vote with your money and support brands that are doing their part to support the environment and offer better alternatives, ultimately this will drive much-needed urgent action in the beauty industry.'
Tickets to the Sustainable Beauty event can be booked at thisisyorkshirebeauty.com, where you'll also find further details on all the events planned as part of This is Yorkshire Beauty Week 2023.