The Whitby Businesses Ready For a Splurge Of Summer Tourism
The coastal town of Whitby is one of the most in-demand Yorkshire seaside spots post lockdown, so we caught up with some of the diverse businesses in the area ahead of this year's summer splurge of tourism
Whilst Whitby is famed for its quaint cobbled streets and picturesque fishing port, the pandemic created more empty beaches than crowded sandy stretches in 2020. However, as we look ahead to the upcoming summer, many businesses are hoping that this year will bring more tourists to their doors than ever, meaning a busy summer ahead. We caught up with some of Whitby's much-loved coastal traders to see how they've coped with the past year, and discover their expectations for the summer ahead.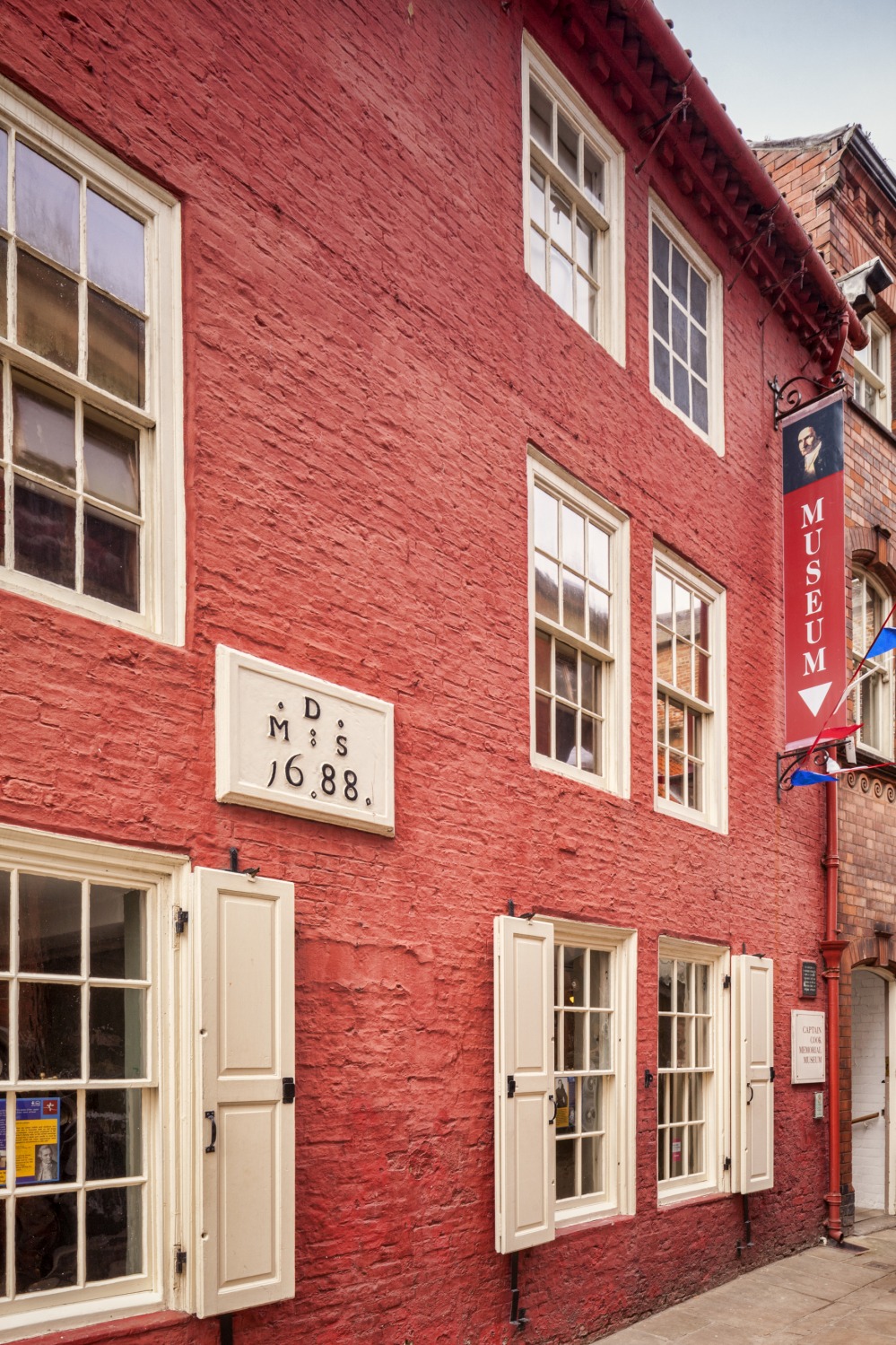 Captain Cook is one of Yorkshire's most famous sons and is known for his exploration around the South Pacific Ocean, and cartography of Newfoundland, Australia, New Zealand and Hawaii. It is no wonder that the museum which celebrates Cook's life and adventures is such a popular attraction in Whitby. The Captain Cook Memorial Museum is home to some of the earliest exhibits about Cook, as well as original paintings, maps, manuscripts and more. However, due to Covid, the museum had to rein back its usual hosting and implement a novel 'naval' approach. 'We reopened under the captain's rules with naval discipline being in order,' says Charles Forgan, a volunteer member of the Management Committee at the museum. Because the museum has many narrow corridors and small rooms, there were tight restrictions that had to be put in place. However, the staff at the museum had some fun with it all. 'People loved the naval approach we took to the Covid rules and were very understanding. We rang a ship's bell so everyone knew when they had to move onto the next room and everyone did so promptly,' said Charles.
Whitby is one of the most famous seaside resorts on the Yorkshire coast and typically sees tourists from across the globe during the summer months. However, due to the travel restrictions that have been in place over the last year, many overseas tourists have been missing from Whitby. Captain Cook's Memorial Museum typically sees customers from many parts of the world, including Australians and Americans, but the museum hasn't got its hopes up for any of those visitors this year. 'We expect a gradual recovery of numbers to the museum this summer, but of course we know that overseas visitors won't be making the trip,' Charles says. 'Another issue is that we still do a lot of our tour bookings online, and many of the elderly customers that come to visit us don't have access to a smart phone to book.' So whilst online services have become a tool for success in many industries affected by the pandemic, as Charles explained, it can often be a hinderance for those visitors who wish to visit some of the historic locations but don't have access to such technology to book.
Over the past year, Charles believes they've 'made the best of a bad job'. The team behind the museum have certainly not dwelt on difficult times but have turned the situation into a fun experience, reinventing Covid rules and adding a blue mask to the famous Cook portrait.
Captain Cook Memorial Museum, Grape Lane,
Whitby YO22 4BA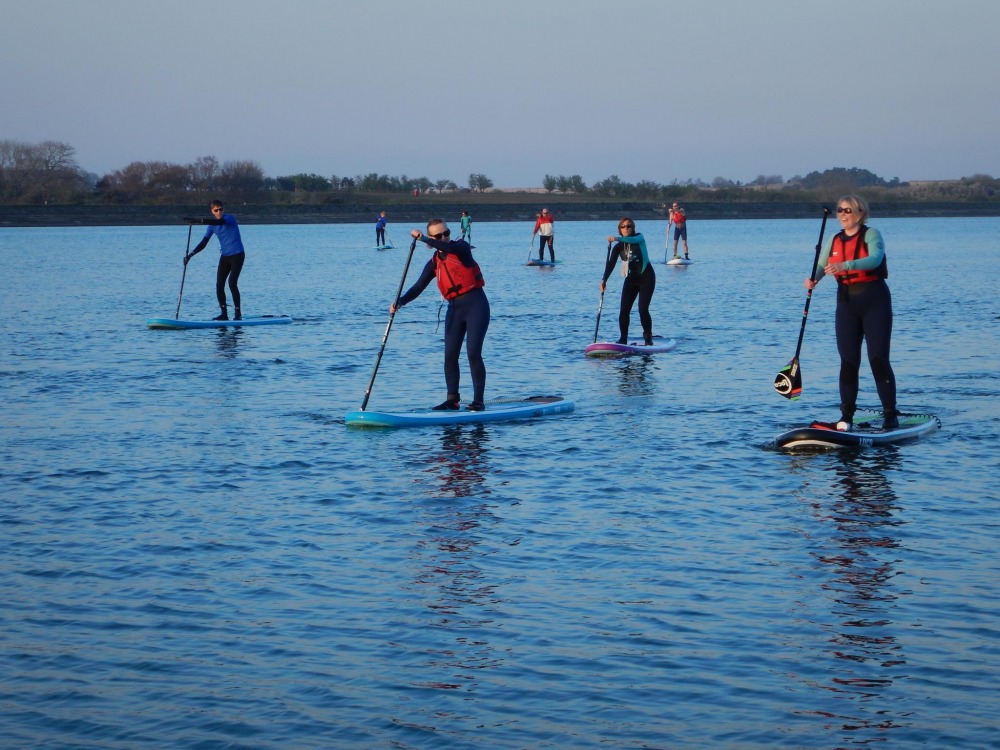 Unlike many other attractions along the Yorkshire coastline, SUP Adventures is fortunate enough to be an outdoor activity school, meaning its very nature allows people to be separated from one another. The stand up saddle board, bike hire and guided walks company took lockdown as an opportunity to capitalise on the outdoor adventure many were seeking during the many months of downtime. 'Summer of 2020 was in fact very successful for us,' says Simon Palmer, owner of SUP Adventures. 'Ironically, the pandemic has helped enormously as there has been an explosion of demand in the outdoor sector.'
The beauty of stand up paddle boarding is that it is a very accessible sport to get involved in. SUP Adventures have knowledgeable instructors who are on hand to help with everything from technique to finding the best spots to explore. 'Our instructors are all fully qualified and at SUP we have a culture of keeping people safe, whilst enjoying and learning something new,' said Simon. Many of the SUP Adventure lessons take place in Whitby, where paddle boarders can explore the working harbour and paddle down the River Esk under the old viaduct. 'It's been great to welcome back old customers over the past year but also exciting to meet many new ones too. We have been sharing the excitement of getting out of lockdown and what better way to do it that by getting on the water?' he says.
SUP Adventures have continued to welcome business throughout the pandemic but have ensured government guidelines such as disinfecting wetsuits and boards after use have been met. 'Travel restrictions have meant a lot of people have invested in their own equipment rather than using the money on a holiday,' Simon tells us. Although the paddle boarding school welcomes all, Simon explained that they don't often see international customers, but rather locals wanting to give the sport a try. 'There has been no real change in terms of who we get coming down to give it all a go and most of our clients are either locals, or visitors who have come to the area from other parts of the UK for a holiday,' he says. What was once a sport that attracted mainly women between the ages of 35 and 70 is now enjoyed by everyone, families, lots of men and groups of young people all looking to get out the house and enjoy a bit of adventure on the water, and they also offer day-long yoga retreats mixed with walking and SUP which no doubt will be hugely popular over the summer.
SUP Adventures Whitby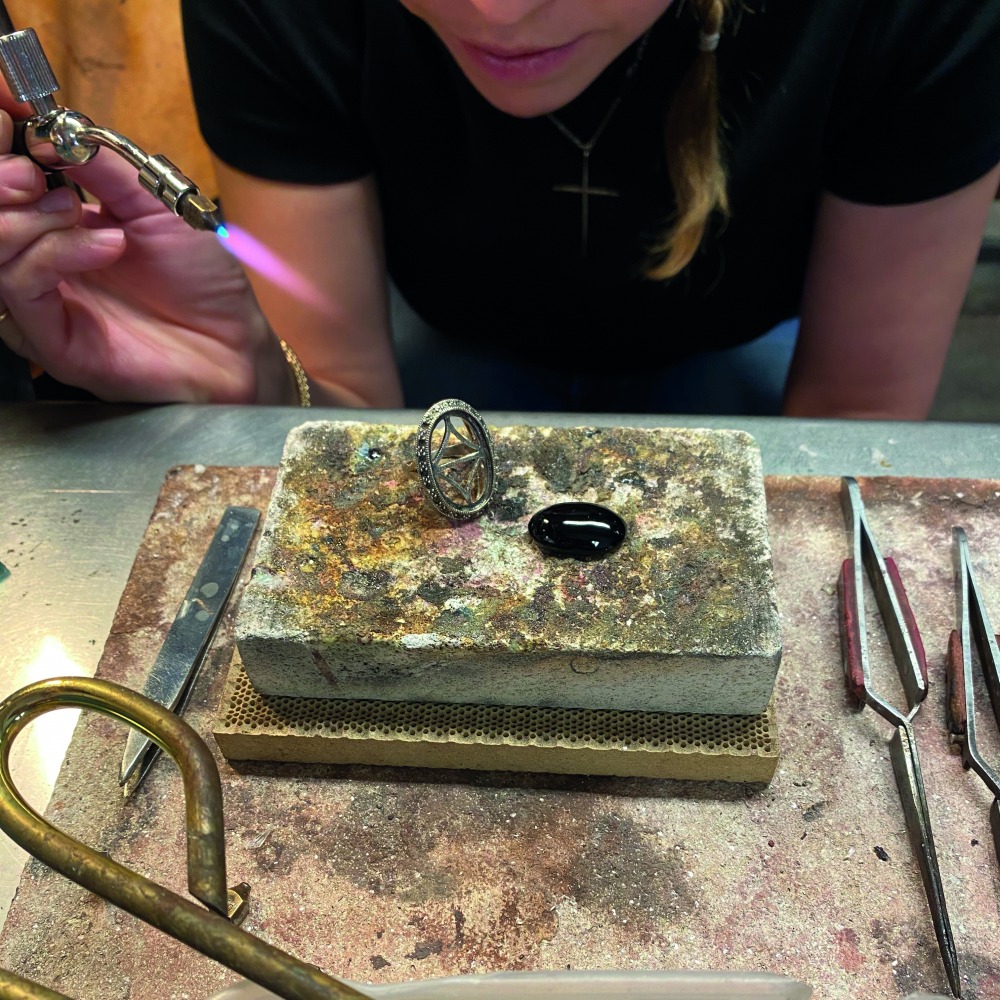 The Museum of Whitby Jet is not only a feast for the eyes, but also an educational space to gain a fascinating insight into the history of one of Britain's most iconic gem materials. The three-year-old museum is home to the world's largest specimen of Whitby Jet, a 21 foot long, perfectly fossilised araucaria tree trunk. The piece is the main attraction at the museum that shows all the markings of crushed creatures that were underneath when the tree originally fell. 'You've got impressions of ammonites and shells on there and there is even a fish, so it's a really fascinating piece,' says Rebecca Tucker, workshop manager of W. Hamond and curator of The Museum of Whitby Jet.
Just down the road from W. Hamond's iconic store, the Jet Museum is set in an old Wesleyan chapel that tells the stories of the enormous social history of Whitby Jet, explaining how the gemstone has been worked, the life of the jet workers, what they were making and where it was sold. As an important geological specimen, Rebecca explains that working to reopen the museum once the pandemic hit was a high priority, not only as a space to celebrate Whitby Jet, but also to educate and entertain visitors. 'We closed in line with government guidelines, and the museum industry didn't get the green light until a little later, but the pandemic actually gave us the opportunity to expand our collections and really work on making the museum better and improve where we could,' she says.
Now that museum is back open, staff have been welcoming a huge number of visitors. As a free-of-charge attraction, Rebecca explained that they have seen a rise in footfall through the museum, and although they had plenty of events planned before Covid hit, the museum is pacing itself in order to find the right balance between visitor numbers and safety. 'I think people have been so restricted in terms of going to places that they can be educated and entertained over the last 18 months, that families just want to get back out and see and learn new things,' says Rebecca. Looking ahead to the summer, she told us that whatever the weather, The Museum of Whitby Jet expects an influx of visitors who have missed the exhibition, 'I think universally, museums attract visitors on rainy days' said Rebecca. However, the expectation is that because people have been so restricted over the last year, they will want to learn about the iconic British gemstone, as well as visit the beach when the weather is fine. 'It has been a tough time for the jet industry, and I would love for everyone to buy British this summer and help out local businesses. If you are wanting to treat yourself to some Whitby Jet jewellery, now is the time to do it.'
Museum of Whitby Jet, Church Street, Whitby YO22 4DE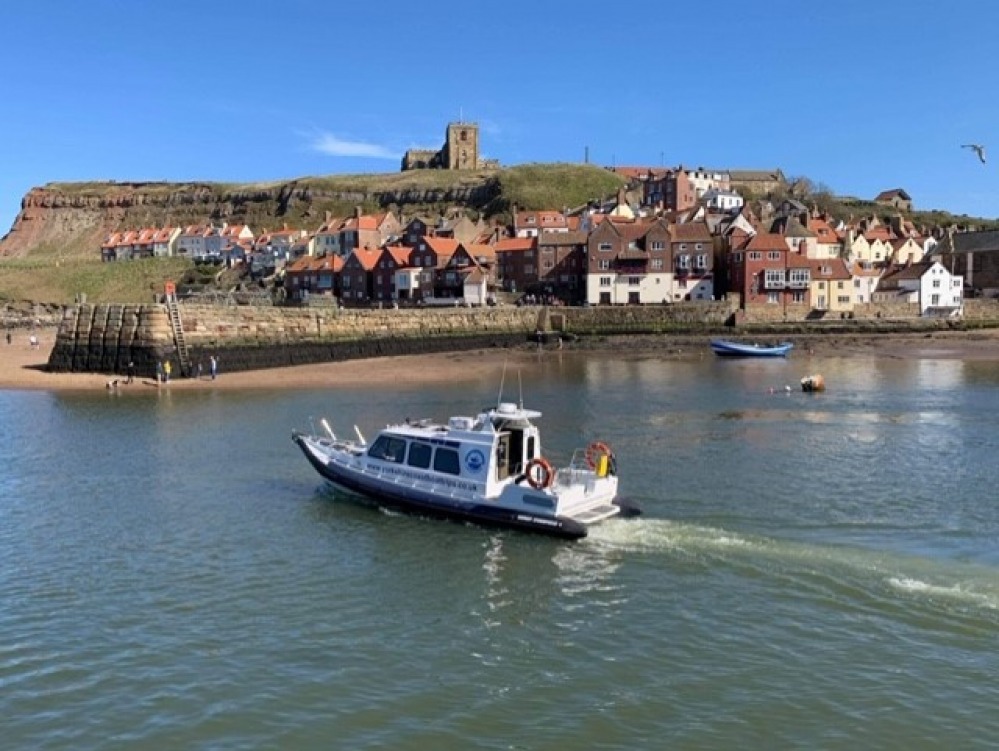 A business born during Covid, Yorkshire Coast Boat Trips, is hoping to make serious waves this summer as visitors to the coast look for an authentic seaside experience. The family behind the business had to make career-changing decisions when the pandemic hit last year. Ross Crookes, part owner alongside his wife Laura, had been a North Sea skipper for more than 25 years and the impact of Covid, as well as Brexit and the lack of quota for fish, led the family to take on a new adventure. 'As a family we worked out how we could make a living whilst still allowing Ross to be at sea, so we decided to find a boat that would be able to take guests between our two home towns' Laura explains.
The Coastal Explorer boat picks up guests at Whitby and Scarborough ports, and is the only boat trip service in the area that allows guests to bring bikes on board. 'Our aim is to encourage more walking and bike-riding along the stunning coastline, and we think that offering a boat ride in between Whitby and Scarborough is a great addition to any journey,' explains Laura. The passion behind the business comes from Ross's love for the sea and his wish to show visitors the beauty of the unspoilt coastline that he saw everyday as a skipper. From grabbing a bite to eat and a few drinks on an evening, to picking up a bucket and spade to explore other popular beaches, the Yorkshire Coast Boat Trips business has developed an endless amount of exploring opportunities for their guests.
This summer will be the first year they will be picking up trade, and Laura and Ross are looking forward to a busy season. The Coastal Explorer is naturally sectioned into groups and by only taking a small number of guests on board (12 is the current maximum) they can ensure a Covid-safe sea experience. 'Although the seats are covered, we have open windows and a large outdoor viewing area, so it's the ideal experience for anyone wanting to avoid take to the water and avoid some of the summer crowds,' says Laura.
Yorkshire Coast Boat Trips, Whitby to Scarborough