We're dreaming up new ways to immerse ourselves in all that our little island has to offer
So ditch the beach and get ready for a buzzing city break.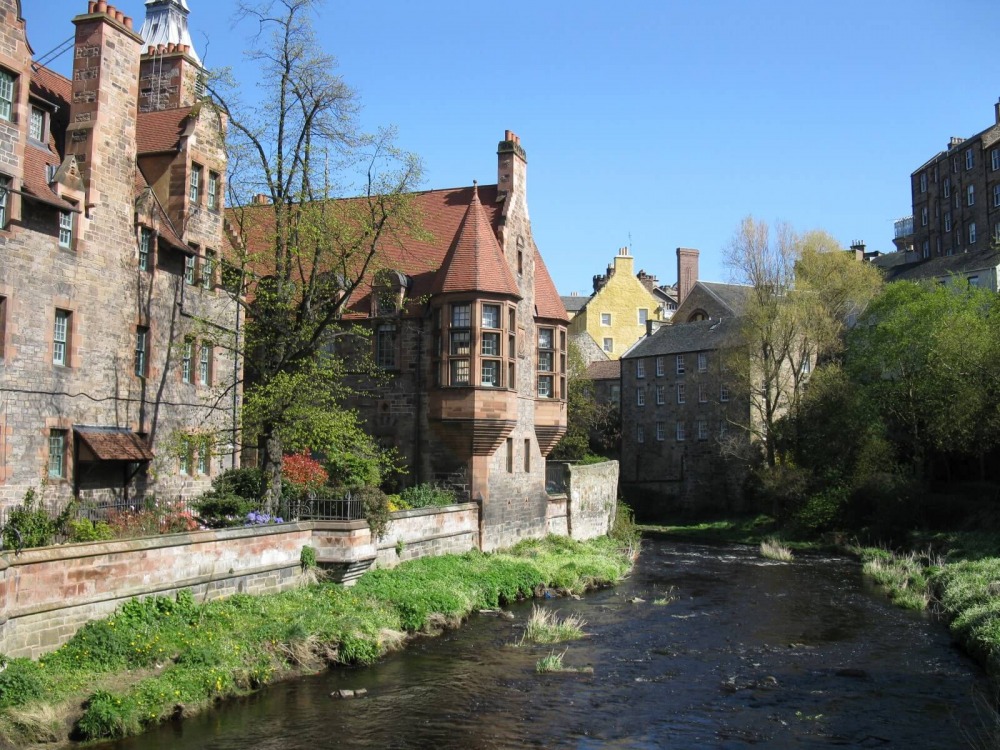 Edinburgh
If you're looking for a city break with culture, history, and a whole host of great dining spots the Scottish capital has everything you could possibly want, and more. The infamous Edinburgh International Fringe Festival is also back, having been given the green light for August 2021, meaning you can catch some outstanding creatives from around the world here this summer. The castle is an obvious must-visit, as is Calton Hill with its historic monuments and memorials. The Scottish National Gallery is home to an outstanding collection of modern and contemporary art, and we also suggest booking one of the many walking tours around the city depending on where your interests lie, from gruesome crime to tours specially for all fans of Harry Potter.
Don't Miss
Camera Obscura and World of Illusions
With five floors and more than 150 hands-on exhibits, Camera Obscura and World of Illusions offers an immersive experience, plunging you into a world of wonder, fun and bemusement. You'll walk through the mind-boggling vortex tunnel, before taking Instagram-ready snaps with some wacky illusions.
camera-obscura.co.uk
Arthur's Seat
Why not experience Edinburgh from a different point of view? Although there's so much to see and do in Edinburgh itself, one of the best attractions is the challenging hill walk from the heart of the city up Arthur's Seat. The walk can take anywhere upwards of two hours but it's worth the trek as you'll be rewarded with panoramic views across the city and beyond from the top.
Dean Village
Just five minutes' from Princes Street, this tranquil part of Edinburgh was home to various mills and you can spot plenty of clues to its industrial past as you walk along the banks of the Leith. The famous Dean Bridge was designed by Thomas Telford, and the most striking building remains Well Court, built in the 1880s as model housing, it adds to the picturesque charm of the area. Dean Gallery and the Gallery of Modern Art are also worth seeking out here.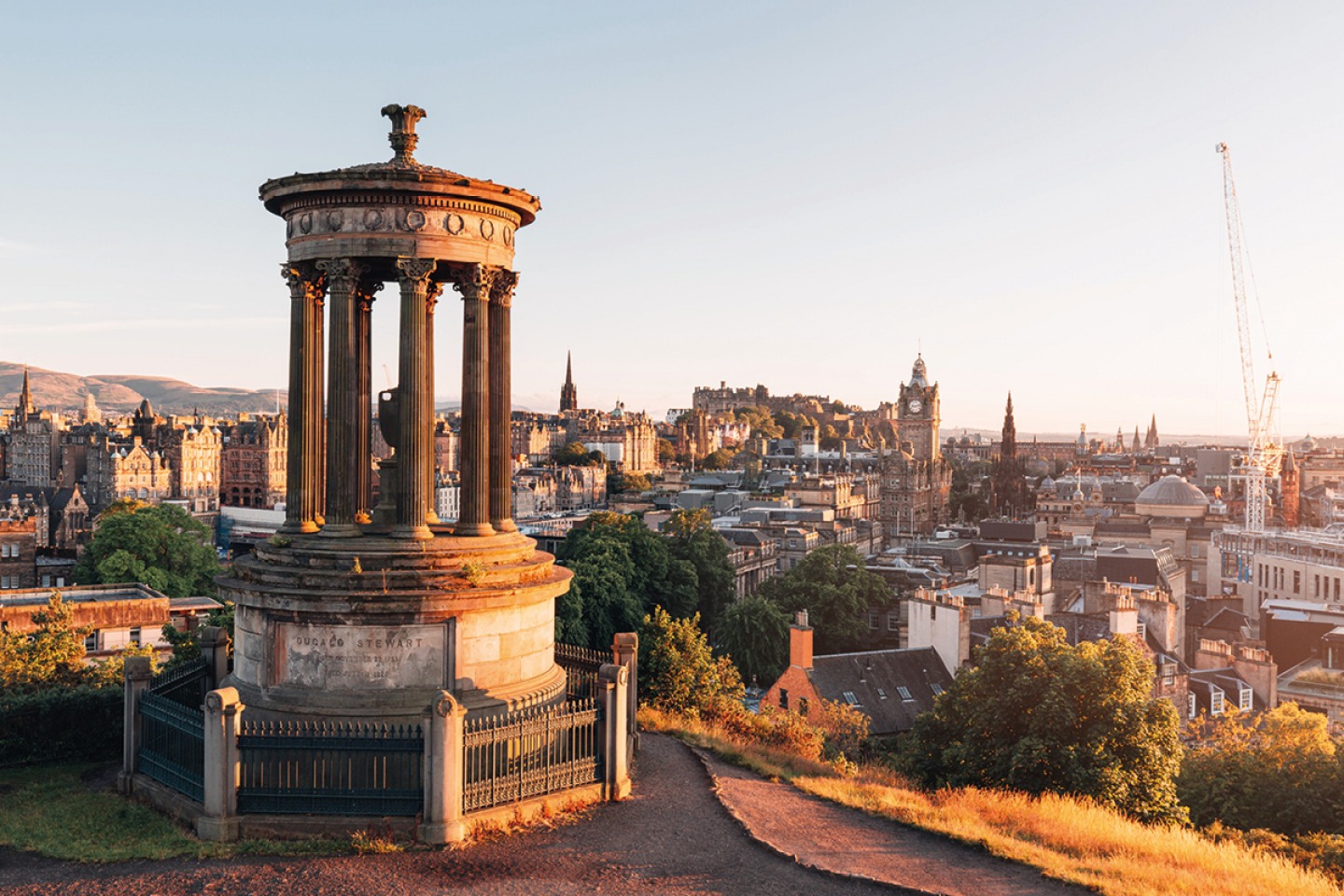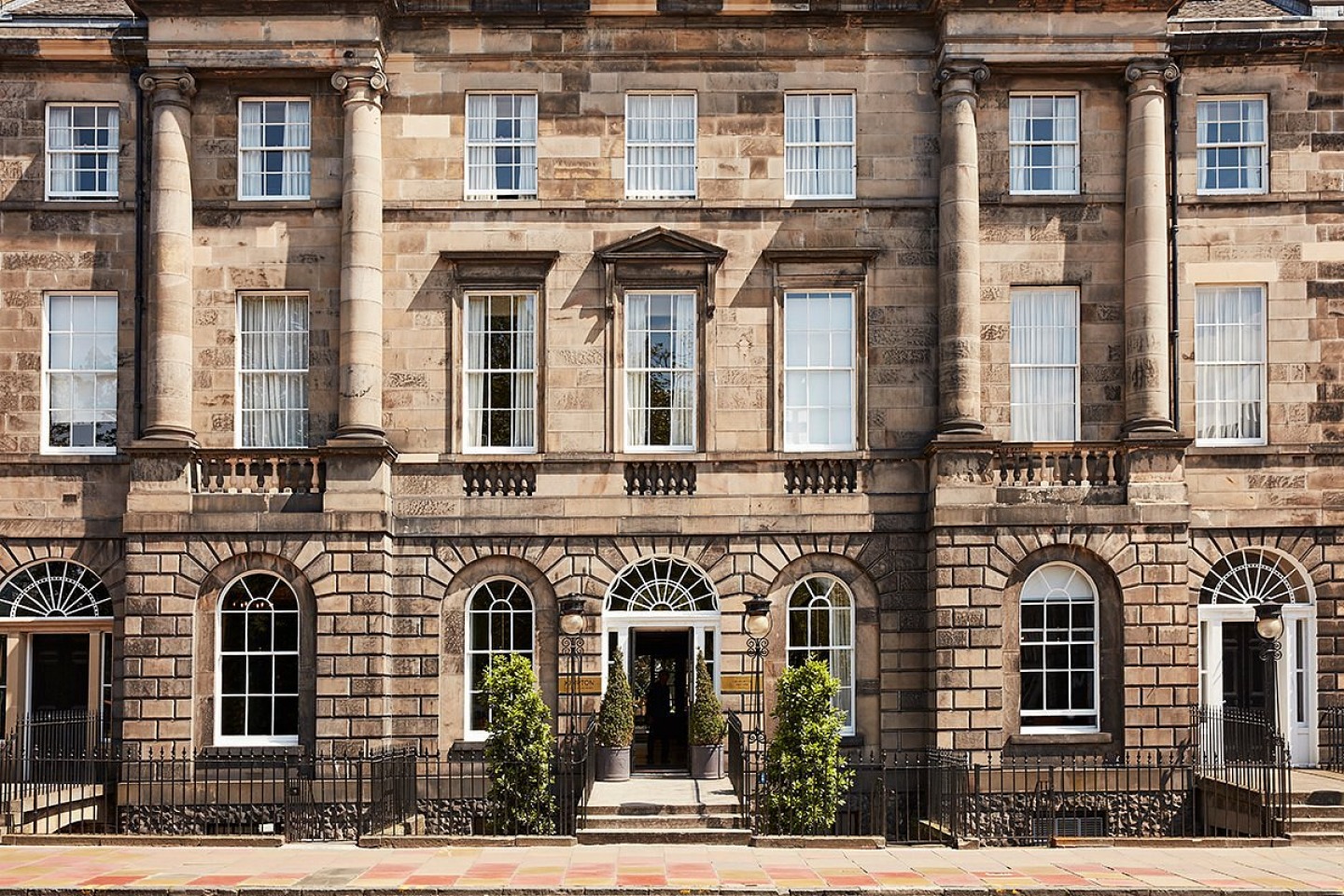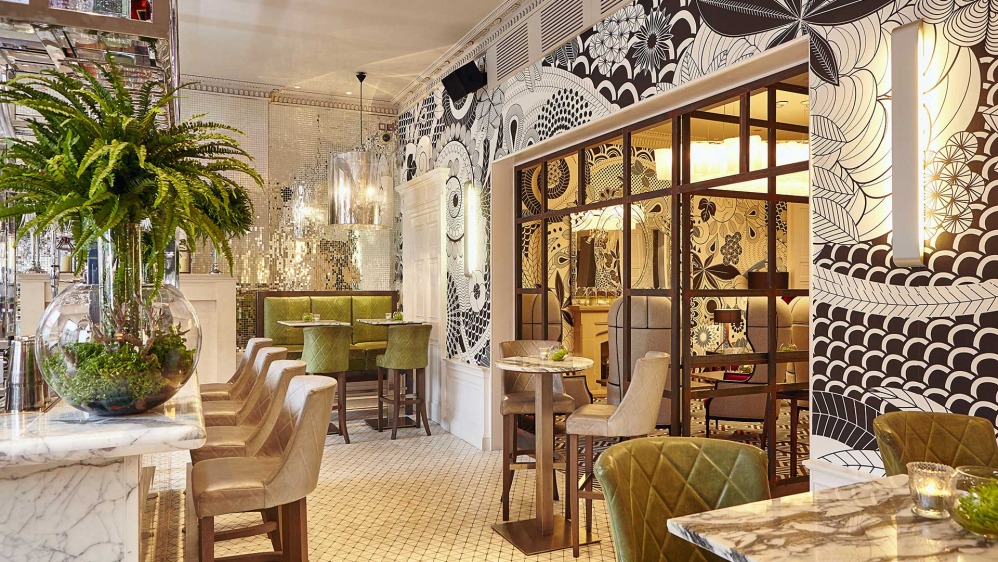 Where to eat and drink
Tigerlily
When it comes to restaurants and bars in Edinburgh – Tigerlily is arguably the most in-demand spot to wine and dine. Serving up an exquisite cocktail menu of more than 100 concoctions, and great food from the restaurant, it's a place to while away a few fun hours and watch the world come and go. Tigerlily gets busy, so be sure to book in advance.
tigerlilyedinburgh.co.uk
The Cauldron
The Cauldron has an immersive potion making class – and you'll even receive a robe and a wand to add to the magic too! Using science and mixology to bring fantasy to life, you'll have the chance to brew two molecular cocktails of your choice.
thecauldron.io/edinburgh/potions
The Kitchin
Out towards Leith is Tom Kitchin's Michelin-starred restaurant in an old converted whisky warehouse where you'll find the very best of modern British cooking. The restaurant's philosophy, 'from nature to plate', is a true reflection of Tom's passion for the finest, freshest Scottish seasonal produce and the cooking here reflects Tom's training under some of the world's best chefs – blended with his own Scottish heritage of course.
thekitchin.com
Forage & Chatter
In Edinburgh's West End, this great little restaurant offers dining with a difference. Much of the ever-changing menu contains produce foraged by the talented chefs, and with consistently great cooking, it's a great spot for a special evening or a long lunch.
forageandchatter.com
Oxford
Historically old-school and still very charming, Oxford is a perfect choice for a mini city break with endless attractions and real character around every corner. Wander the many cobbled streets, take a peek into the pristine quads and marvel at the film-set-style college buildings. Its not just about the university though, in this pocket-sized city you can cover the ground easily on two feet, or as many do, on two wheels, from it's museums to its many pubs, punting on the river or just sauntering around soaking up the refined atmosphere, strolling past world-famous icons such as the Bodleian Library, the Radcliffe Camera and Port Meadow.
Don't Miss
The Ashmolean Museum
The Ashmolean Museum has undergone a refurb and the results have brought it slap bang into the 21st century. With special artefacts including Oliver Cromwell's death mask and an original Stradivarius violin, there's lots to see, and when you are finished, head up to the new roof top restaurant.
theashmolean.org
The Pitt Rivers Museum
This is a treasure chest of a museum crammed with weird and wonderful archaeological and ethnographic objects from all parts of the world. The original General Pitt Rivers's founding gift contained more than 26,000 objects, but there are now over half a million. The extensive photographic and sound archives contain early records of great importance and the Museum is an active teaching department of the University of Oxford. Highlights include an ancient ground stone axehead, a Mexican dance mask and Roman shoes.
prm.ox.ac.uk
Punting on the Cherwell
You can't visit Oxford without trying your hand at punting. From mid-March to mid-October you can hire a punt and, with minimal instruction, head upstream to Marston and lunch at the Victoria Arms, or downstream to the popular University Parks for a picnic. There are 80 boats available to hire and luckily, if it all gets too much, land lubbers can retire to the rather refined Boathouse restaurant.
cherwellboathouse.co.uk
Where to eat
Arbequina
Far removed from the stuffy scholastic towers of academia, this tapas restaurant in a converted chemist is on the up-and-coming Cowley Road. It's a well-kept secret (if a little outside the centre) but well worth the minor detour for the thick, fluffy tortilla.
arbequina.co.uk
Gees
This uniquely rustic, Mediterranean restaurant is set in a stunning Grade II-listed Victorian glasshouse. Dine amongst the olive trees and choose from the daily changing menu cooked in the wood-fired oven and charcoal grill. Sunday lunches are legendary and there's a great cocktail menu here too.
geesrestaurant.co.uk
The Rooftop at the Ashmolean
Probably the biggest tourist attraction in the city, bar the university's own historic buildings, The Ashmolean's new rooftop restaurant is the place to enjoy everything from coffee and cake to afternoon tea or sharing platters in the evening. Whatever you order, it's worth it just for the view.
theashmolean.org
The White Rabbit
It may be all about pizza and pints in this little indie restaurant – but they are passionate about nailing both. The authentic ingredients are carefully selected by the Italian head chef, and there's a wide range of local ales from independent breweries to wash them down with.
whiterabbitoxford.co.uk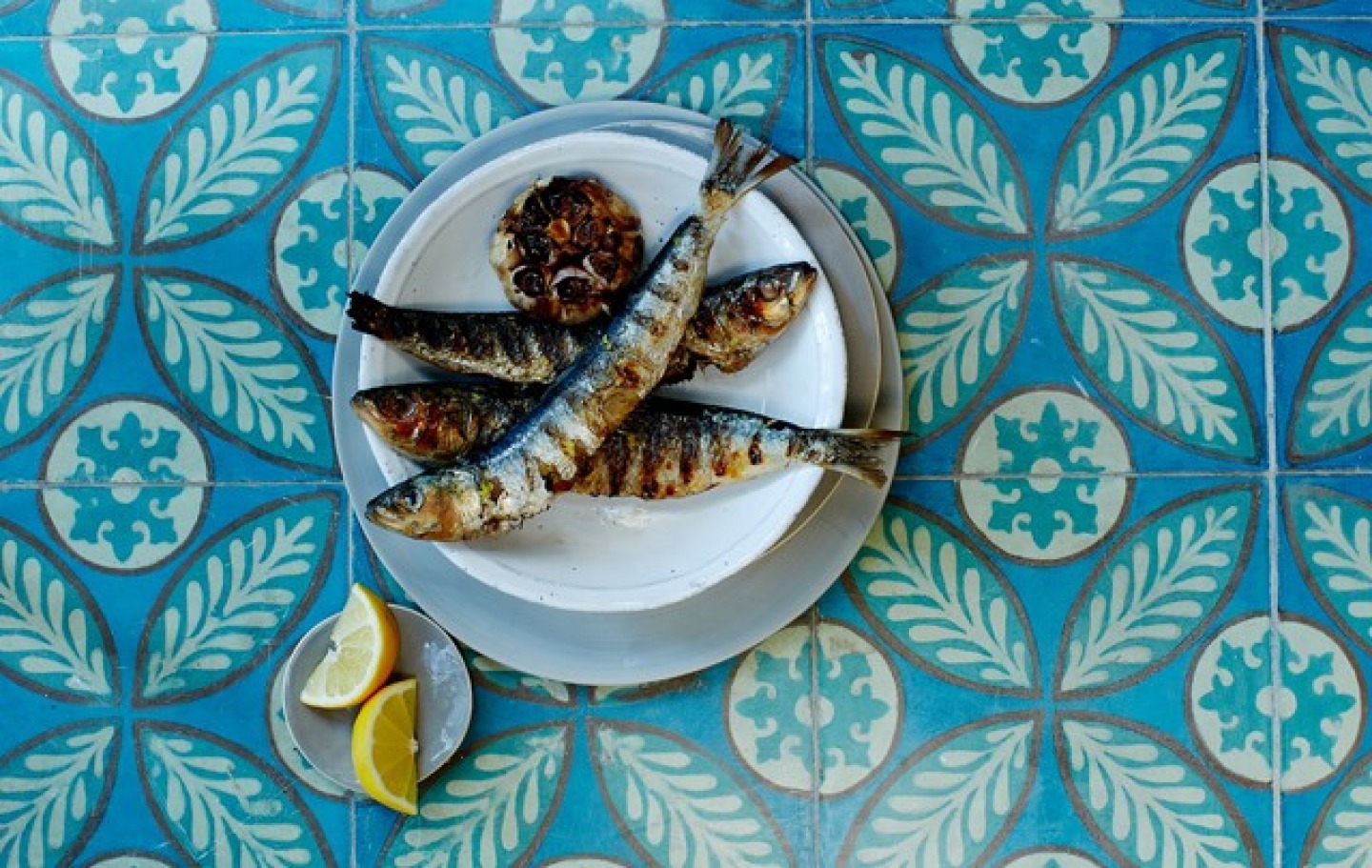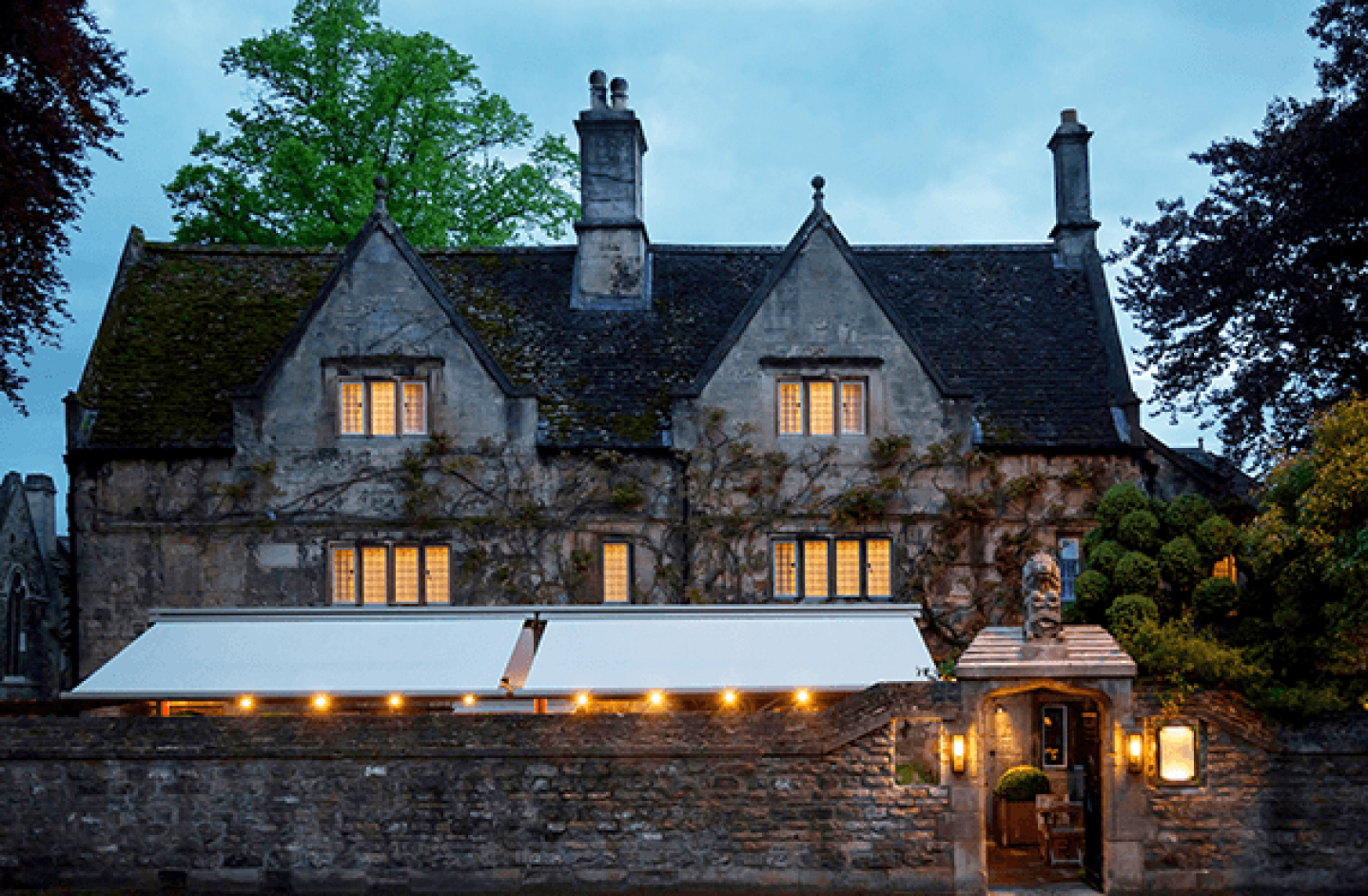 Where to stay
The Old Parsonage
The 17th century Old Parsonage at the top of St Giles is more Cotswold bolthole than city hotel. Honey stone, and wisteria clad, there's a great dining room with a log fire for winter and a sunny terrace for summer. Modern interiors contrast with the characterful building and whilst some bedrooms may be on the small side, it's all about the old-world atmosphere here.
oldparsonage-hotel.co.uk
The Old Bank
Many of the rooms in this hotel look out over the city's fabled spires. There's an impressive modern art collection hung on the walls and a great restaurant hidden away from the hustle and bustle outside. The bar is part of the Quod restaurant, but it's still a great place to settle down with a cocktail or glass of wine.
oldbankhotel.co.uk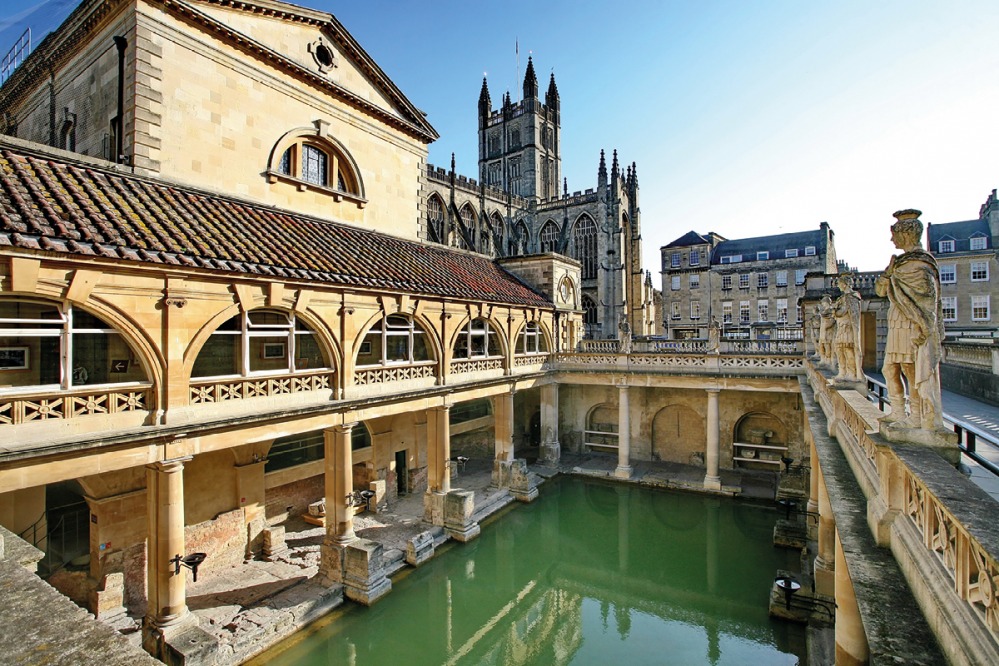 Bath
You may not have Bath down as the obvious city break – but it is rich in history and culture, built for pleasure and relaxation, and without doubt one of our prettiest cities. The only UK city designated a UNESCO World Heritage Site and a wellbeing destination since Roman times, the waters here are still a big draw, as is the stunning honey-coloured Georgian architecture straight from a Jane Austen novel. It's compact, yet packed with museums, galleries, independent shops and a vast choice of places to eat and drink. A popular option is a bus tour around the city to get you acquainted with its iconic sights, with guides to talk you through the city's incredible history, or join a walking tour to see it all at street level.
Don't Miss
Roman Baths
Discover 2,000 years of Roman history at The Roman Baths, which have been remarkably preserved as one of the greatest religious spas in the ancient world. Explore the natural springs, walk along the original Roman pavements, and explore the ruins of the Temple of Sulis Minerva. The museum collection next to the bathing house, includes the gilt bronze head of the Goddess Sulis Minerva and other important Roman artefacts.
romanbaths.co.uk
No. 1 Royal Crescent
The Royal Crescent, one of Bath's most iconic landmarks, was built between 1767 and 1775 and designed by John Wood the Younger. This impressive landmark is arranged around a perfect lawn overlooking Royal Victoria Park and forms a sweeping crescent of 30 Grade I-listed terrace houses. It is without doubt one of the greatest examples of Georgian architecture anywhere in the UK. The 500-foot-long crescent has an impressive ha-ha, which was designed to keep grazing animals out of the more formal areas of the garden. No. 1 Royal Crescent houses 250 years of history – see life as it was lived in Georgian Bath. Offering an immersive experience to look behind the Crescent's famous Palladian façade, each room is a unique example of Georgian interior design and gives an insight into the lives of the gentry and their servants in 18th century England.
no1royalcrescent.org.uk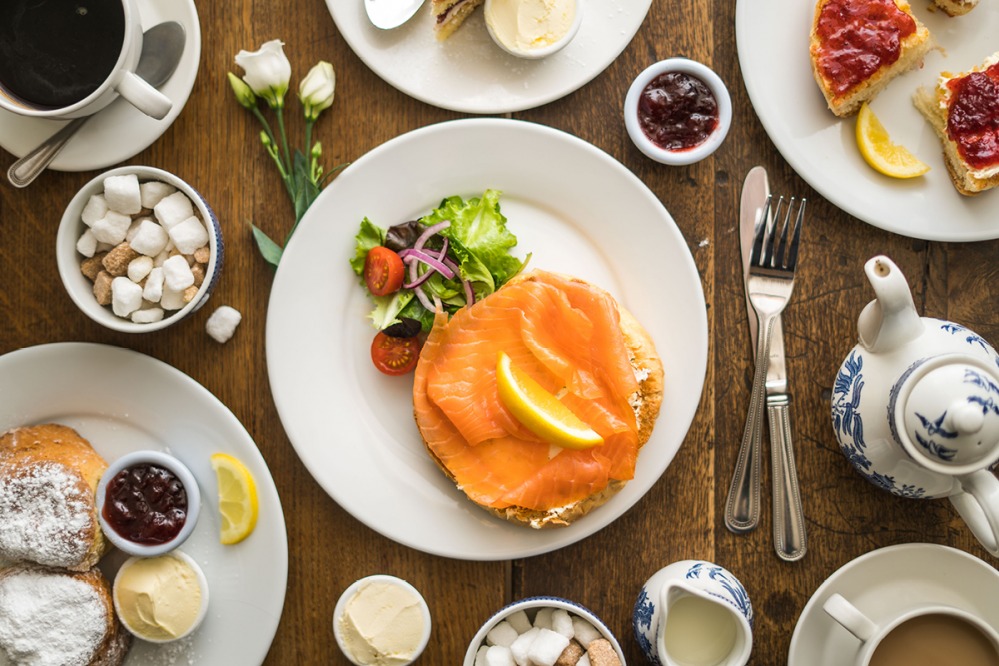 Where to eat and drink
Green Park Brasserie
An exceptional steakhouse with a jazzy atmosphere – Green Park Brasserie are renowned for their 30-day-aged steak, which is sourced just three miles down the road at Newton Farm. By night, Green Park turns into a vibrant bar, with a happy hour, live music four nights a week, and a lively ambience.
greenparkbrasserie.com
Sally Lunn's Historic Eating House
For something a little different, try Sally Lunn's. This historic house is one of the oldest in Bath, and has a kitchen museum which shows the actual kitchen used by the legendary Sally Lunn, a French refugee who established the bakery in 1680, creating the world-famous Sally Lunn Bunns. There's an all-day menu showcasing sweet and savoury-topped bunns, and a Trencher menu (a type of bread traditionally used as a plate) in the evening.
sallylunns.co.uk
Clayton's Kitchen
This informal Scandi-style restaurant occupies the ground floor of a handsome Georgian townhouse. Open Wednesday to Sunday, the popular menu is compiled by Chef Patron Robert Clayton, Michelin-starred chef formerly at the Bath Priory, and it changes with the seasons. Expect a mix of classics such as venison steak burger or more elaborate dishes, and finish with a selection of interesting Somerset cheeses.
claytonskitchen.com
Where to stay
The Gainsborough Bath Spa
In the centre of Bath, comprising of two Grade II-listed buildings, The Gainsborough Bath Spa offers a luxury stay, with distinguished Georgian and Victorian features adding to the hotel's historic atmosphere. The hotel boasts unrivalled spa facilities, complete with stunning natural thermal pools, making for a revitalising stay.
thegainsboroughbathspa.co.uk
Brindleys Boutique
With six individually-decorated bedrooms, Brindleys is a unique place to stay in the centre of Bath. A mere six-minute walk from the city centre, and 200 metres from the peaceful Avon canal, this luxury B&B enjoys the best of both worlds – close to a buzzing city centre location, yet tucked away in a quiet residential corner. Brindleys also serve up hearty English breakfasts, so you can fuel up for a fun-filled day in Bath.
brindleysbath.co.uk