Why This Robin Hood's Bay Shop is the Only Business in the World to Knit Traditional Yorkshire Ganseys
Heritage clothing brand, Berties of Bay, is reviving traditional, nautical styles from times gone by
We caught up with Wakefield-born owner, Matthew Pugh, who's clothing has travelled as far as the Arctic Circle and has been worn by BBC actors. He's even had a visit to his store from The Hairy Bikers. We find out more...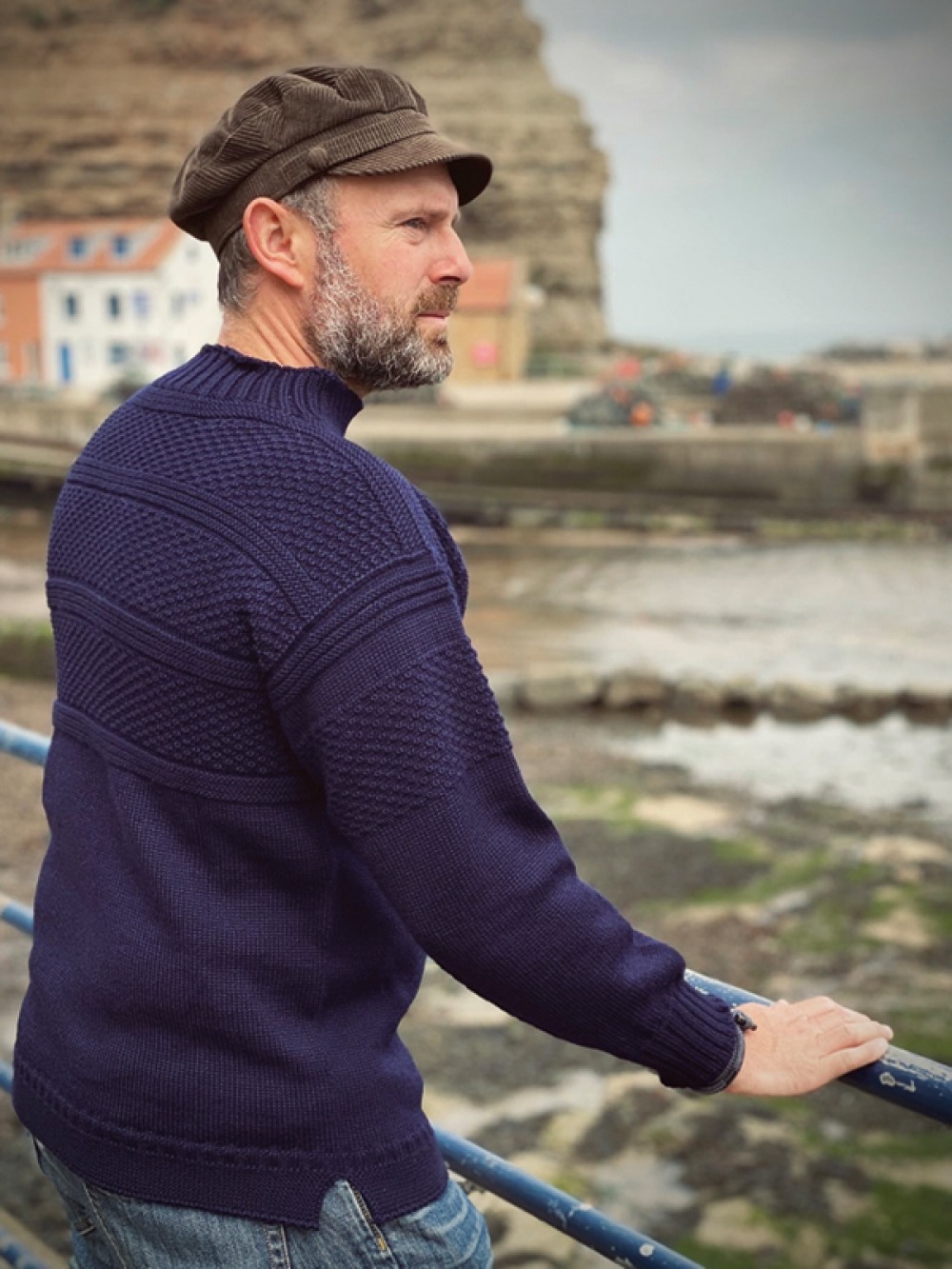 While originally from Wakefield, ever since he was born Matthew Pugh has visited Whitby and the surrounding area with his family. 'The coast has always felt like a second home and my family and I have slowly moved over one by one. Actually, we still own the same beach hut I played in 36 years ago, so that's quite funny,' he says.

It is in this love for the Yorkshire coast, and fashion, that Matthew's found his calling. He asked his mum, a keen knitter, to make him a traditional Gansey jumper, the traditional jumper worn by fishermen, knitted in an intricate and identifiable pattern without seams, designed to keep the heat in and water out.

With a different Gansey pattern for each port, this detailed needle-work was not a fashion statement but a clever way of identifying where sailors came from if they were accidentally washed overboard. But when his mum unfortunately couldn't finish the jumper due to failing eyesight, he searched for somewhere else to get the sweater instead.

'I was gobsmacked to find out that for me (I'm only a size medium) the cost would be £400 upwards. I understand you're paying for somebody's time but it got me thinking. Nowadays, not many people knit as a hobby and it's a skill that's kind of fading away. But who can afford or justify £400 plus on a jumper? It's a shame as the whole history and heritage behind these jumpers is slowly dying and it's such a shame.

'I thought "I used to work in clothing many moons ago. I can't sit and knit, but at least I understand the manufacturing process" and I set myself the challenge of resurrecting the local Ganseys, but trying to make them affordable.'
Matthew sought help from the professionals, borrowing jumpers from museums, working with local historians and reading lots of books, as well as seeking out a local business that would work with him to bring these traditional jumpers back to life.
'It had to be 100 percent British oiled wool, 100 percent British made and had to be the traditional patterns from the old books'
The criteria was strict. 'It had to be 100 percent British oiled wool, 100 percent British made and had to be the traditional patterns from the old books. It also had to be the traditional construction because originally they were knitted on five circular needles, which means they were knitted like socks with no seams to keep the heat in and the water out,' he explains.
'Now, we are the only business in the world that has found a way of knitting traditional Ganseys with local Yorkshire patterns, and no seams, on modern machinery – that's how we've managed to be able to sell them at £130. You can have three of ours for the price that you'd pay to commission one and while it's not cheap, it's affordable for most people because it's something that will last a lifetime. We're offering people a little bit of history, and we've tapped into something that's quite special and unique,' he adds.
The jumpers first launched in October 2017, when Matthew already occupied a shop halfway up the hill in Robin Hood's Bay – the original Berties of Bay. Opened a year earlier with '£500 savings and a dream' the shop was inspired by a trip to the Netherlands. 'I'd been over to Amsterdam and whereas we want to pigeon-hole you into selling one specific thing, their shops are much more eclectic. So, when I opened the little shop initially it was inspired by that. It was just a case of selling anything I liked and I hoped that if I thought it was funky and cool then other people would too.'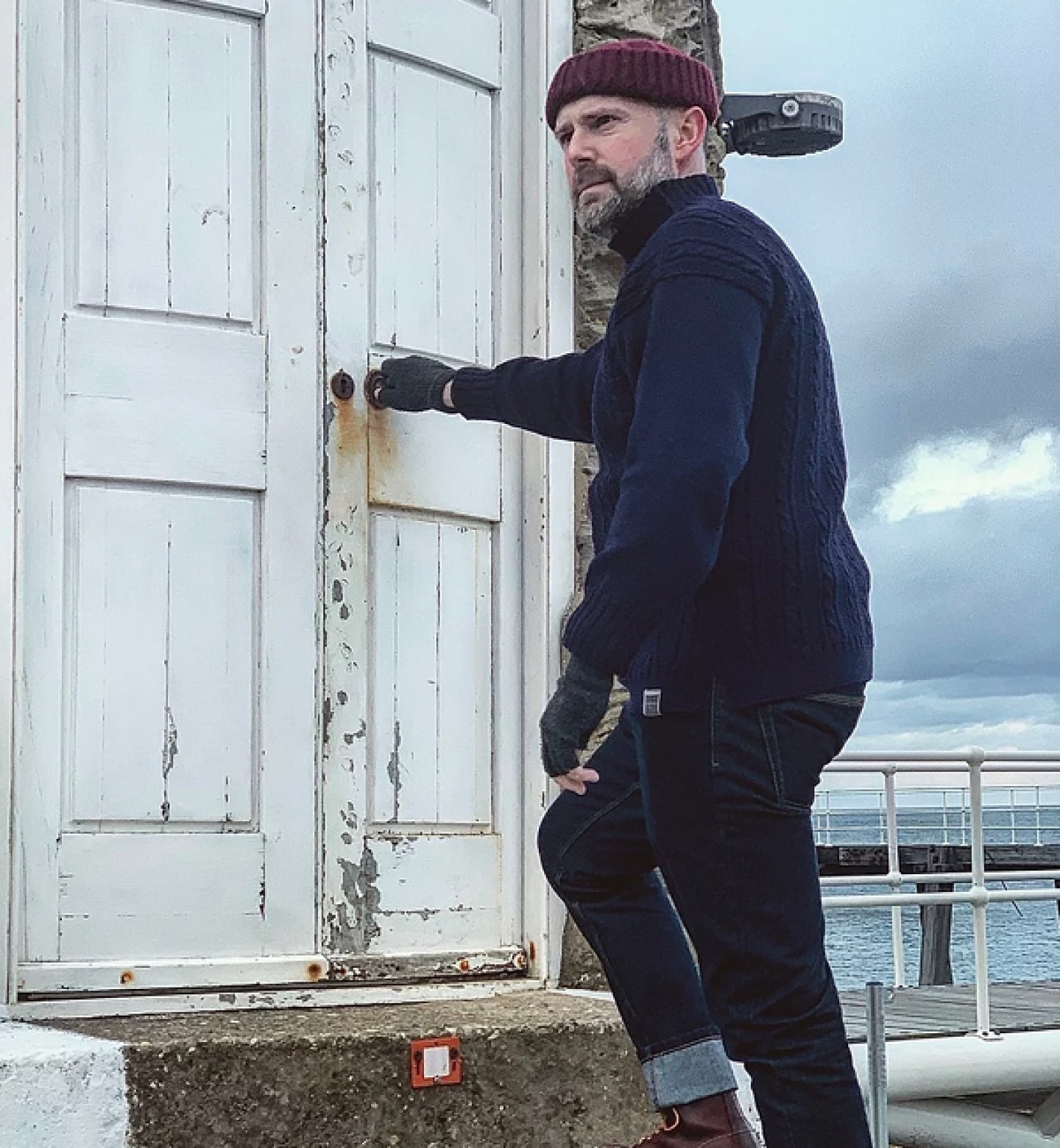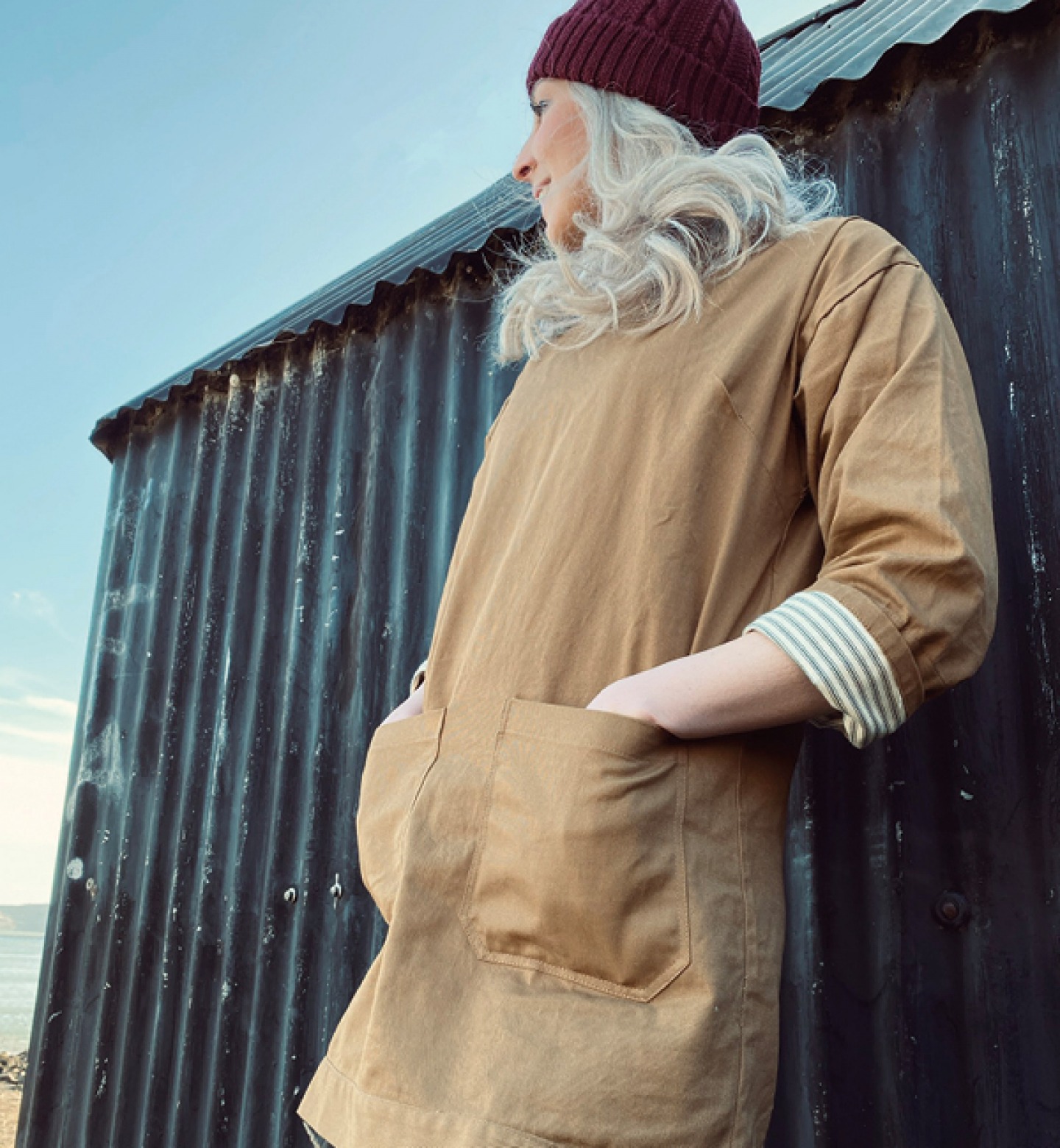 What Matthew thought was cool included items such as chunky throws, candles, old Olivetti typewriters and sewing machines but following the addition of their Ganseys, Berties of Bay's clothing offering grew. 'We did more colours, then we starting working on the old fisherman's smocks, and before long the shop was bursting at the seams with clothes – pardon the pun – and they started taking over everything else.'

The shop now sells everything from Gansey jumpers and beanies, to fisherman's smocks and anchor belts, all manufactured by different small businesses. 'The Gansey is probably our most popular product or the one that brings most people in, however, saying that we've kind of made rocking a fisherman's smock really trendy. I don't know how the hell it's happened but it's great!

'We have a few bespoke supplier-cum-manufacturers for different products, and we go from one-man-bands to small businesses throughout the UK. For example, our anchor belts are handmade leather belts that are made by a retired magician in his garden shed, so it doesn't get any more quirky than that.'

When the opportunity came up to take a much larger store in the heart of the village, Matthew jumped at the chance. 'In January 2020, I made the decision to stop doing home and gifts to concentrate purely on my line of clothing, as the demand was growing so rapidly,' he explains.
'I set myself the challenge of resurrecting the local Ganseys, but trying to make them affordable'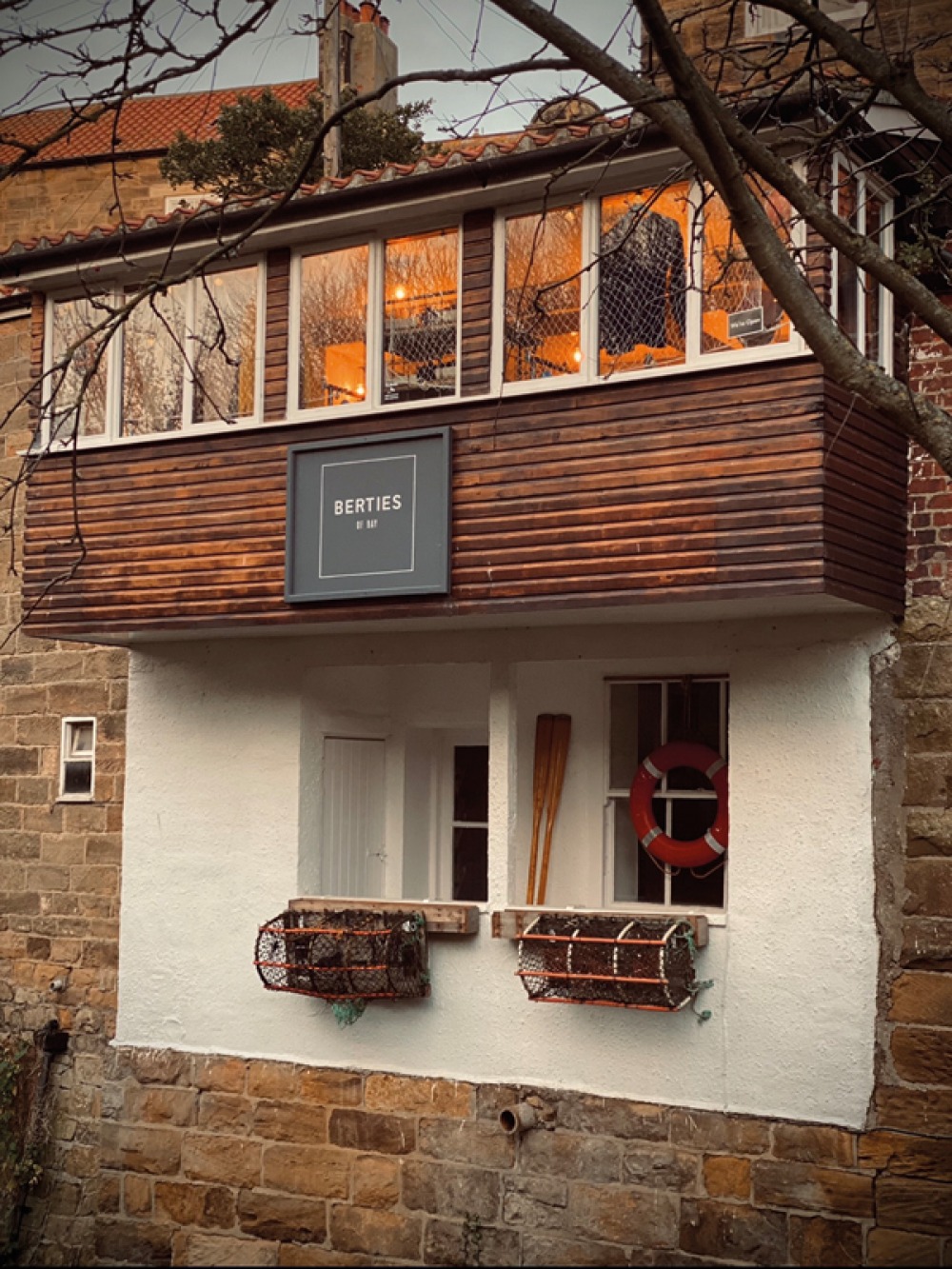 Previously most of Berties of Bay's customers came from visitors to Robin Hood's Bay, whereas now 75 percent of the business is driven by Instagram and people browsing online. 'In terms of the pandemic, on one hand it was a positive because it allowed a lot more people to find us and as a result of that it's now bringing more people to the village.

'People find us on Instagram, book a cottage to come to Berties of Bay and when they get here they're like "Oh my god what an amazing place Robin Hood's Bay is." They're just absolutely mind blown. It's nice to know that whatever it is that we're doing, it's actually bringing more people to see the wonders of North Yorkshire as well,' says Matthew.

His clothing has been shipped to the Arctic Circle, worn by actors in the BBC series The North Water, and The Hairy Bikers have visited his store to purchase smocks, but Matthew is still humble about his success. However he does tell us a story about when he truly realised how proud he could be of what he has achieved.
He says: 'Last year, this guy stumbled into my store when I was in and he said "I was told about you guys down in London so I had to come up and find you. I thought I'd drive to Robin Hood's Bay, try to find Berties of Bay and hopefully meet Matthew the owner." So I took my mask off and just said "welcome to Berties of Bay, I'm Matthew, pleased to meet you." However, Matthew then realised the man behind the mask was none other than world famous fashion designer Nigel Cabourn – who just so happens to be someone Matthew has looked up to since he was at art college hoping to be a fashion designer himself one day.

'I thought no it can't be. It was really, really surreal. When I got home that day my partner said "what kind of day have you had?" and I'd not really stopped to think about it because I was that busy. I felt a little bit emotional if I'm honest because it hit home that the person that who I'd idolised for all those years actually came looking for me. If that's not enough motivation in terms of feeling that what you're doing is making a difference then nothing else is.'

The plan going forward is simply to take on lots more stockists. Matthew is passionate that, while a lot of brands out there are seasonal fashion or fast fashion, the products he sells are not.'To give you an idea, even though we're only in June now we've already sold 106 beanies this month. Our beanie sales are all year round even though it's piping hot weather because people buy them whenever they want,' he explains. 'For that reason, we're concentrating on putting our products into independents rather than dealing with the big boys. It prevents the brand from being diluted, it's important to keep what we do special.

'If there's any independent business out there anywhere in the UK that are looking for something a little bit different, something that's British-made and they've got the same passion as we have, we're happy to speak to them.'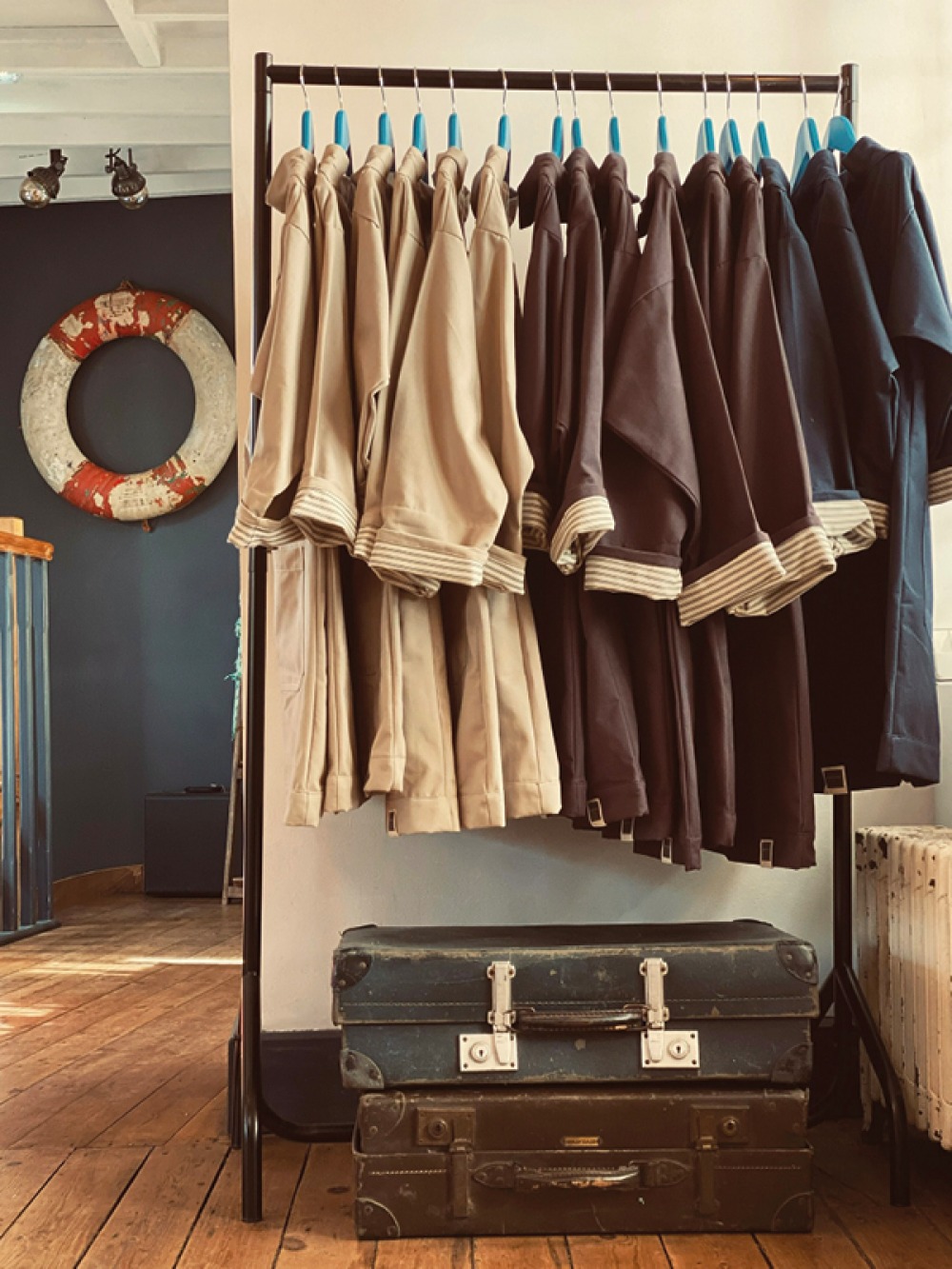 Another plan is finding more manufacturers to increase their product range. Matthew explains: 'We're looking to introduce a sailor's duffle called a ditty bag, fisherman's Breton caps, a jumper inspired by whaling trips up North, and then at some point we're going to make a peacoat which is a double-breasted 100 percent wool jacket.

'Also we want to produce more Ganseys. The ones we have are the Bay Gansey which is the Robin Hoods bay local pattern, we have the Whitby one because it's the main town, and then we have the Staithes one because that was quite famous as it was worn by Henry Freeman who invented the cork life jacket. So, we've got three Ganseys where if you hold them up next to each other they not only have a history each, they just look like three completely different lovely jumpers. So that's where we've gone with them and we are now looking at introducing another couple of patterns from a little bit further down the coast.'

Matthew's pride in his roots is reflected in every part of his work, down to the smallest detail. Hoping to bring a touch of the local humour into his products, even the Berties of Bay care labels say '100% British Wool, bloody warm' and '100% cotton, cool as hell'. When he was growing up Matthew's mother used to say: 'They don't make things like they used to!', but with products locally-sourced, hardwearing and built-to-last, he can now proudly respond that, at Berties of Bay, they do.
Visit bertiesofbay.co.uk to find out more information and shop their products, or if you're an independent business interested in stocking Berties of Bay feel free to get in touch with Matthew.