Winter Surfing in the North East
As we head into winter you might think you need to pack your surf board away, but don't hang your wetsuit up just yet
We caught up with Nick Noble, surfing expert and owner of Saltburn Surf School, to find out why this is actually one of the best times of year for surfing, and what makes the North East so good for catching a wave.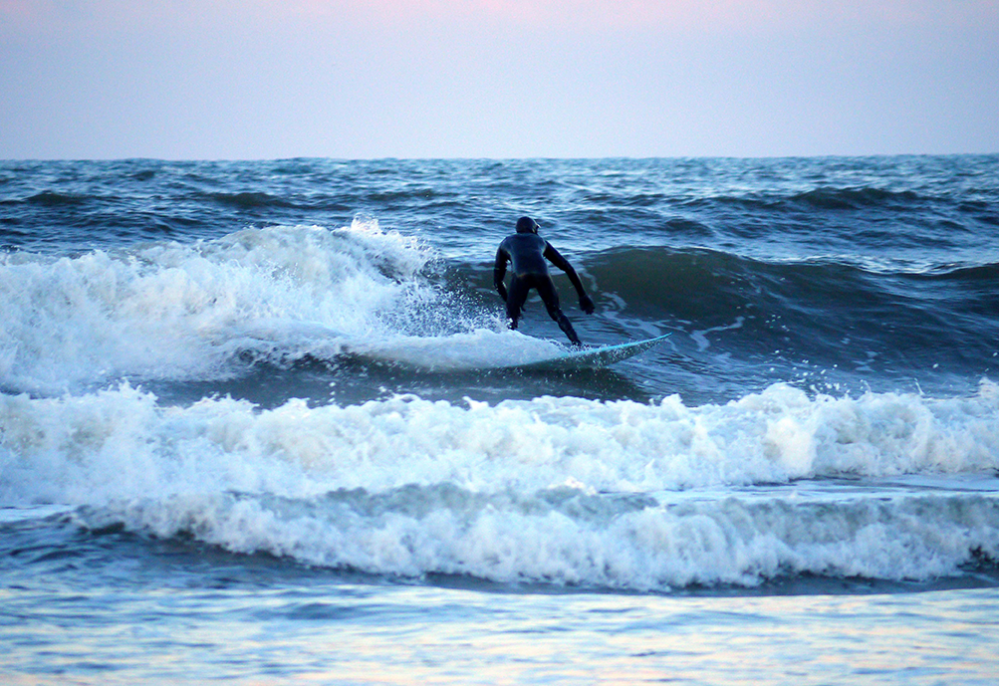 There have been surfers at Saltburn since the early 1960s, but recently the popularity of this sport has soared. This may be for many reasons; the fact it is more accessible than ever in terms of the availability of equipment and lessons; the publicity and attention the sport has enjoyed on television and social media; or simply that, having been locked up for the past 18 months, people want to be outdoors and at the beach more than ever before. What is certain is that surfing is addictive.
Someone who hasn't just recently realised the attraction of riding the waves is Nick Noble. A legend on the Saltburn surfing scene, Nick has been enjoying the cold North Sea for more than 40 years, and if anyone knows about, surfing it's him.
His first experiences of the sport were in the 1970s using a wooden belly board, but by 1978, in his late teens, he made his first proper surfboard with a friend, and his real passion grew from there.
'Me and a friend of mine read about surfing and realised it could be, and was already happening at Saltburn. When we found out there were decent waves on the North East coast for surfing, and there was kit available to make your own surfboard, we joined our finances and bought the kit together.'
The kit consisted of a foam blank (a chunk of foam roughly shaped as a surfboard which the two teens sanded off to perfect the shape) and an instruction book on how to laminate it with fibreglass cloth and resin. Over the course of just one weekend the board was ready, and the following week, once the fibreglass had set properly, they took it down to the beach.
'I remember the surf was small and I remember paddling out to catch the wave, standing up, and from then on I didn't look back.'
Nick took his passion further when he came home from university in 1983. With lots of people asking how they could start surfing, and where they could get hold of the necessary kit, the young entrepreneur had the idea of setting up somewhere to hire equipment. So, with just a few second-hand surfboards, wetsuits and windsurfers, Saltburn Surf Hire began.
Quickly realising that Saltburn wasn't the best place to windsurf, they instead concentrated on surfing and Saltburn Surf School has since grown into a thriving business, not only hiring out equipment but also offering lessons for all abilities by experienced and qualified Surfing England Accredited instructors.
'Saltburn itself is a really good place to learn to surf, and to progress with your surfing because, for the main part, it has an extensive, gently shelving beach. Like anywhere it does have more dangerous bays and it does have a whole variety of conditions, but that's the case on all beaches really.' It has all of the natural features and qualities for a great place to learn to surf and these natural features, Nick says, are one of the things which make the North East, and in particular Saltburn, such a great place to take up the sport.
'Saltburn itself is a really good place to learn to surf, and to progress with your surfing because, for the main part, it has an extensive, gently shelving beach'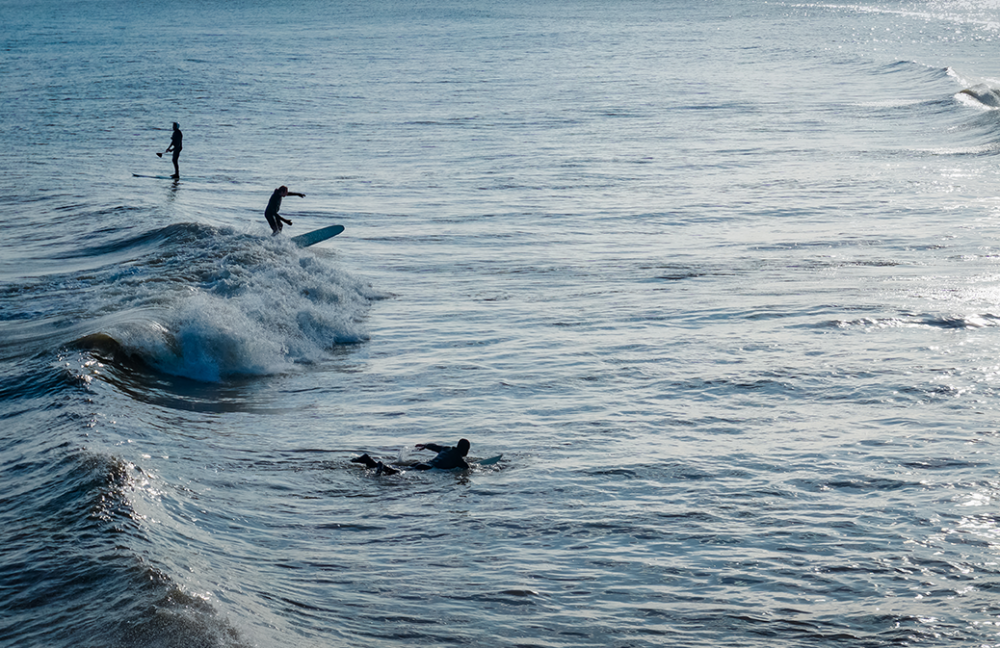 In terms of the physical geography of the place, the beach's gently sloping, shallow profile means that waves break quite a long way from the shore and therefore tend to have a nice length of rolling white water before they reach the beach, which is exactly what surfers are looking for. This, along with the fact it is easily accessible makes it just as good for beginners as experts.
In addition, unlike a lot of other east coast beaches, Saltburn faces north and as a result gets more swell than many other nearby beaches. For any non-surfers, swells are waves generated by winds that are formed from distant weather events. This means there are more days that are suitable for good surfing at Saltburn compared to other locations.
With all of this in its favour, it's not surprising that a good day at Saltburn can be one to remember. But you may be surprised to know the right conditions for a great surf day are far more likely to occur in the autumn.
Of course, at any time of the year you can have good or bad surfing days. However, whilst summer seas can be characterised by long flat spells, the swell and surf which are produced by storm activity become far more frequent as autumn arrives.
'Generally I'd say September and October are the golden months for quality surf, but you can surf all year-round.' says Nick. 'As yet, the light hours aren't too short, so you've still got a bit of length to the day. But with more consistent waves, you've got even more chance to surf.'
You may be thinking, that's all well and good, but the North East climate is hardly suited to surfing at this time of year – but think again. Although the outside air temperatures begin to cool as autumn progresses, sea temperatures remain warm due to the water retaining the heat it absorbed throughout summer.
'The temperature of the water is another important factor,' Nick continues. 'It is actually at its warmest at this time. If you consider the year generally, the water is at its coldest in February, March, April and its warmest in August, September and October. Even November it's still relatively nice.'
Emptier beaches also mean there is less chance of catching a crowded wave. 'A lot of the holiday madness that Saltburn has in August or early September is starting to quieten down. So that's another reason the regular surfers look forward to this time of year,' says Nick.
For beginners, the less busy autumn months are a great time for a gentle introduction to the sport without feeling too intimidated. However, with lifeguard duty over for the season, it's important to be careful and check weather and wave conditions. 'It's wise to be cautious as you enter any sport,' Nick warns, 'but obviously the sea can be a dangerous place, so you've got to treat it with respect and caution.'
Surfing is a sport controlled by mother nature and Nick says this can be both amazing and frustrating. 'As much as it's exhilarating and exciting, surfing can also be very, very frustrating – not least because the conditions aren't always there. You've got to wait until the conditions are right and the really good days don't come along that often, so you might be working or you might not be able to get to the beach when they are good. It's not like booking a squash court and turning up, you are reliant on nature which is obviously unpredictable. However when nature does play ball, it can also be one of the most satisfying and rewarding activities.
'Surfing is no easy game. A lot of it is about experience, as well as the physical aspects of the sport, so it takes a lot of years to become a good surfer.'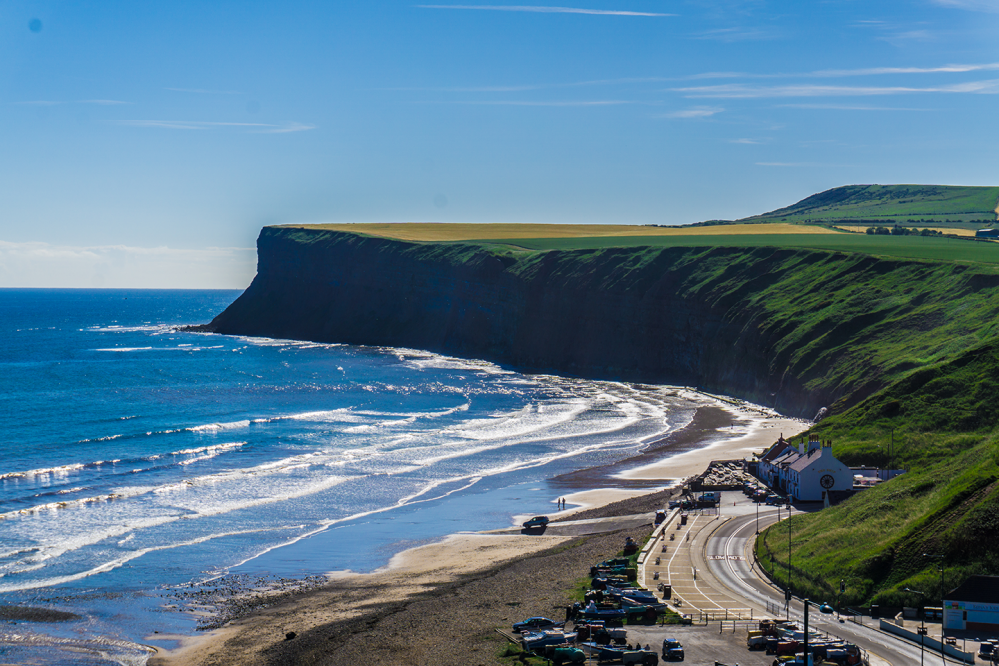 For Nick, surfing is much more than just the sport. As a representative for Surfers Against Sewage, as well as many other environmental organisations, he believes surfing brings you much closer to nature and with that comes a responsibility to take care of it.
'When you get into surfing, you become much more aware of some of the problems that the natural world faces. For me, the issue of pollution has always been important. For example single-use plastic: the way that is getting into the marine environment is something you witness often as a surfer – you'd be pretty blind if you didn't.
'It would be a very short-sighted person to take up surfing and never realise the importance of these things. But experiencing first-hand some of these problems is a good way to teach people, and hopefully they'll try to do something about it.'
When asked about the hotspots to go surfing in his area, Nick's answer was not unexpected. 'I don't want to give away too much because I know when I got into surfing it was very much a question of, as you gradually got better and more experienced, you can spread your wings a bit more and looked for different places yourself.
'There are good places around about, and what I would say is that when people are ready to surf those places they'll find them, or they'll be told about them.' For all would-be surfers it's worth noting that Saltburn Surf School's website posts a very handy daily surf report which monitors the swell, the wind and its direction and the tide times. So what are you waiting for?