14 Fun Things to do During Half Term in Yorkshire
With half-term approaching, here are the top 15 things to do in Yorkshire to keep everyone busy over the autumn break.
Welly Walk at Bolton Abbey
Until 31st October
Prepare for lots of fun (and mud), as the woodland adventure trail leads you from the stepping stones to the Cavendish Pavilion. Let your little ones put their balance skills to the test, scramble up nets, navigate the pole-to-pole and try their hardest to keep clean as they come down the slides. With many more obstacles in-between, it's an adventure from start to finish!
Bolton Abbey, Skipton BD23 6EX
01756 718000
boltonabbey.com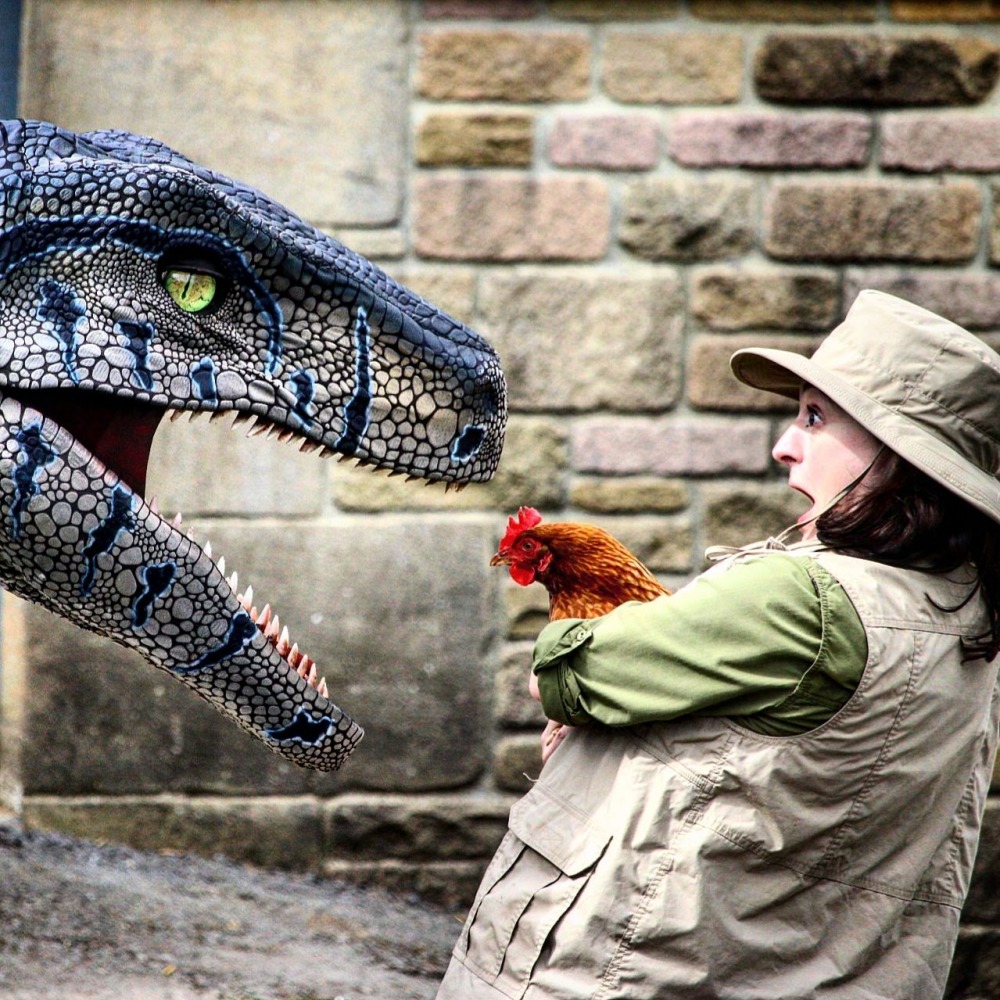 Keighley & Worth Valley Railway's Jurassic Special
25th–29th October
Are you brave enough to get close to a giant T-Rex and Raptor? Well wrap up warm and step back in time for a roar-some adventure at Keighley & Worth Valley Railway. See the epic battle between an animatronic eight foot T-Rex and mischievous Raptor, and there'll be cute baby dinosaurs for those wary about meeting the bigger beasts, as well as live reptiles waiting for you too.
Keighley & Worth Valley Railway, Haworth BD22 8NJ
01535 645214
kwvr.co.uk
Half Term @ Pit: Revealing the Invisible
23rd & 24th, 27th–31st October
With activities which unearth the hidden mysteries beneath our feet and behind museum doors, join in to reveal the invisible at the National Coal Mining Museum. Scratch beneath the surface, illuminate the past and light the future of your connection with coal. You can also look forward to craft activities, shadow puppet shows, live science experiments and even torch-lit trails.
National Coal Mining Museum for England, Wakefield WF4 4RH
01924 848806
ncm.org.uk
Askham Bryan Wildlife Academy
25th–30th October
Askham Bryan College's brand new Wildlife Academy at the Zoo is an amazing chance to learn all about animals and nature in the Wildlife Park and Animal Management Unit. With specific days for 8–11 year olds, and 12–15 year olds, you can expect wildlife surveying, team building activities and games, interactive workshops with animals, behind the scenes tours and more.
Askham Bryan College, York YO23 3FR
01904 772277
abcwildlifepark.co.uk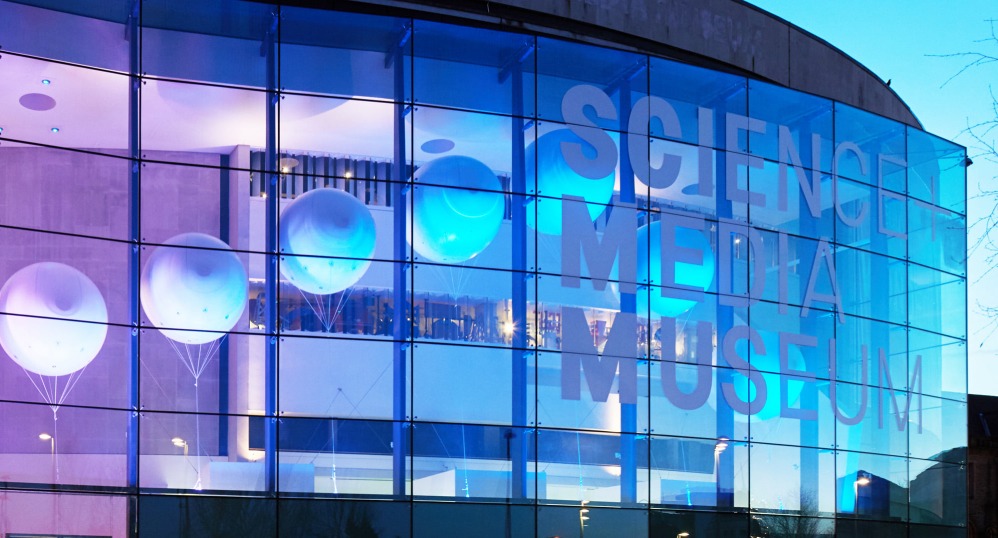 Bradford Science Festival
23rd–31st October
A life-size killer whale, LEGO challenges and spectacular light displays – the Bradford Science Festival is back and these are just some of the things you can expect to see this year. The festival is based at the National Science and Media Museum, but you can discover fascinating themes such as the environment, careers in STEM and the science of sound at events all across the city.
The National Science and Media Museum, Bradford BD1 1NQ
0330 058 0058
scienceandmediamuseum.org.uk
Bushcraft Club
27th–29th October
At the Yorkshire Dales Bushcraft Club, your kids can practice a selection of bushcraft skills, learn new tracking skills and discover more about the animals we share our woodland with, as well as learning how to make delicious treats on the campfire. Don't worry if the weather decides not to co-operate, there is a huge basecamp tent and woodland crafting workshops for rainy days.
Briscoe Woods, Briscoe Ridge Lane, Harrogate HG3 1QY
07919 148210
yorkshiredalesbushcraft.co.uk
Leeds City Museum Top 10 Treasures Trail
23rd–31st October
This half term celebrate 200 years of Leeds City Museum, and the collections of the museum and galleries. Pick up a trail sheet and search high and low for treasures – you may even be in with a chance of winning a prize. And while you're there, don't miss the 200th birthday exhibition on the third floor.
Leeds City Museum, Millennium Square, Leeds LS2 8BH
0113 3785001
museumsandgalleries.leeds.gov.uk
The Great York Fossil Hunt
24th October
Jurassic oysters on the high street? Carboniferous corals in the cobbles? Join the Great York Fossil Hunt this October to find fossils on the historic streets of York. Sign up to receive a guide to urban fossil hunting, with a map showing the best places to look in the city. Warning: you'll never be able to look at pavements in the same way again!
Queen Staith Road, York YO1 6DX
01723 817017
hiddenhorizons.co.uk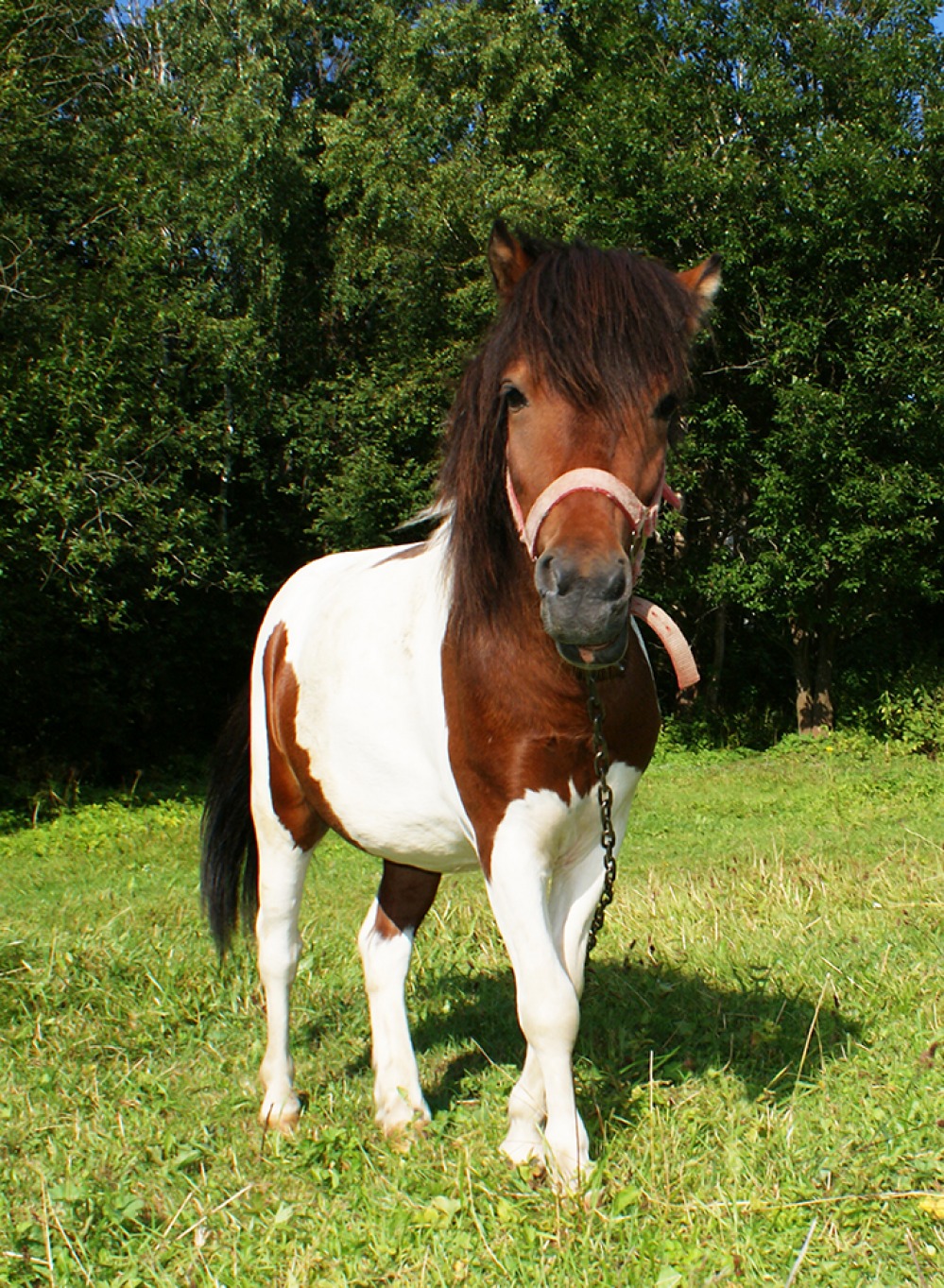 Grove House Stables' Riding Academy
18th–29th October
Get ready for a fun-filled day of riding at Grove House Stables this half term. There's a fun and games day where you'll get the opportunity to take part in either Gymkhana Games or a Handy Pony Course, or you can come to the 'Own a Pony Day' in which you will learn both the theory and hands-on experience of how to take care of your pony. You're sure to have a great time whilst making lots of new friends.
Grovewood Road, Miserton, Doncaster DN10 4EF
01427 890802
grovehousestables.co.uk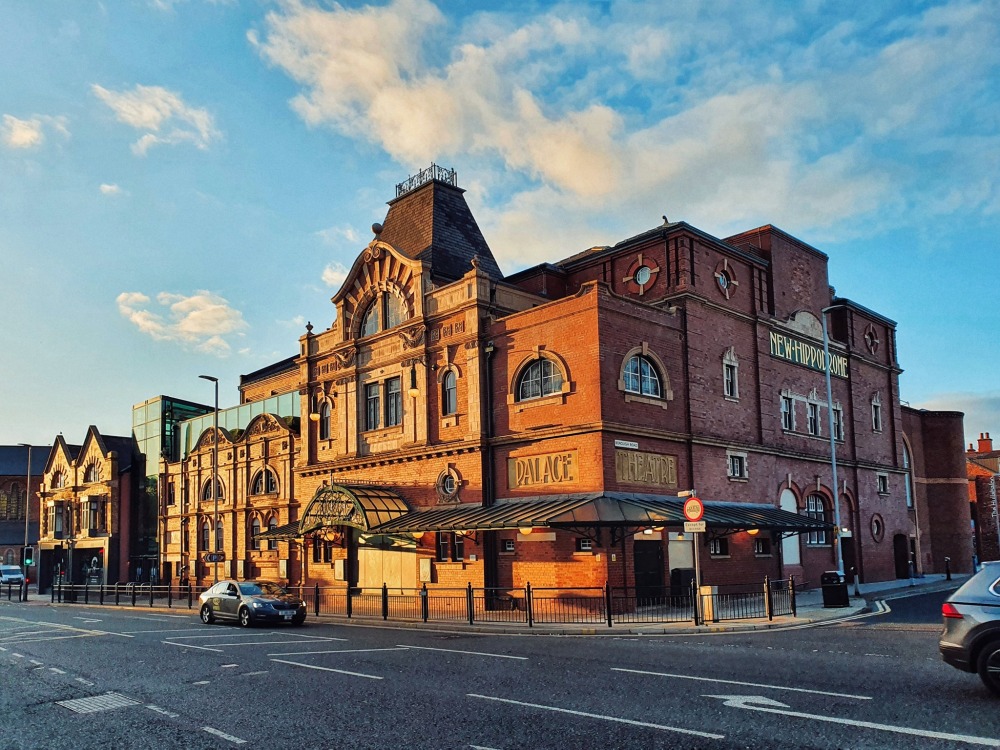 Darlington Hippodrome Backstage Tour
28th October
Take to the stage this half term at Darlington Hippodrome – but don't worry, there's no acting involved. This heritage tour will include all of the public areas of the building, as well as the auditorium and backstage areas where possible. Your guide will not only tell you about the history of the theatre, but also how it was changed in the recent restoration.
Darlington Hippodrome, Darlington DL1 1RR
01325 405405
darlingtonhippodrome.co.uk
Virtual Dark Skies Week
23rd October–1st November
It's getting colder out, so why not enjoy this half-term from the comfort of your own home? The Yorkshire Dales National Park are holding a Virtual Dark Skies week, as a taster for their Dark Skies festival in February. Aimed at anyone with an interest in the night sky, they will be co-hosting a variety of online events, as well as a self-guided Planet Trail in Freeholders Wood at Aysgarth National Park Centre. It's going to be out of this world!
0300 456 0030
yorkshiredales.org.uk
Arboreal at Eureka!
Until 30th November
Probably your last opportunity before the exhibition closes, make the time this half term to visit Arboreal. Taking over the ground floor of the Eureka! Spark Gallery, this digital forest is alive with interactive plants and creatures. You can interact with digital fireflies, play against a friend on the giant pinball machine, and even become a DJ to create your own beats in a magical crystal cave.
Eureka! The National Children's Museum, Discovery Road, Halifax HX1 2NE
01422 330069
eureka.org.uk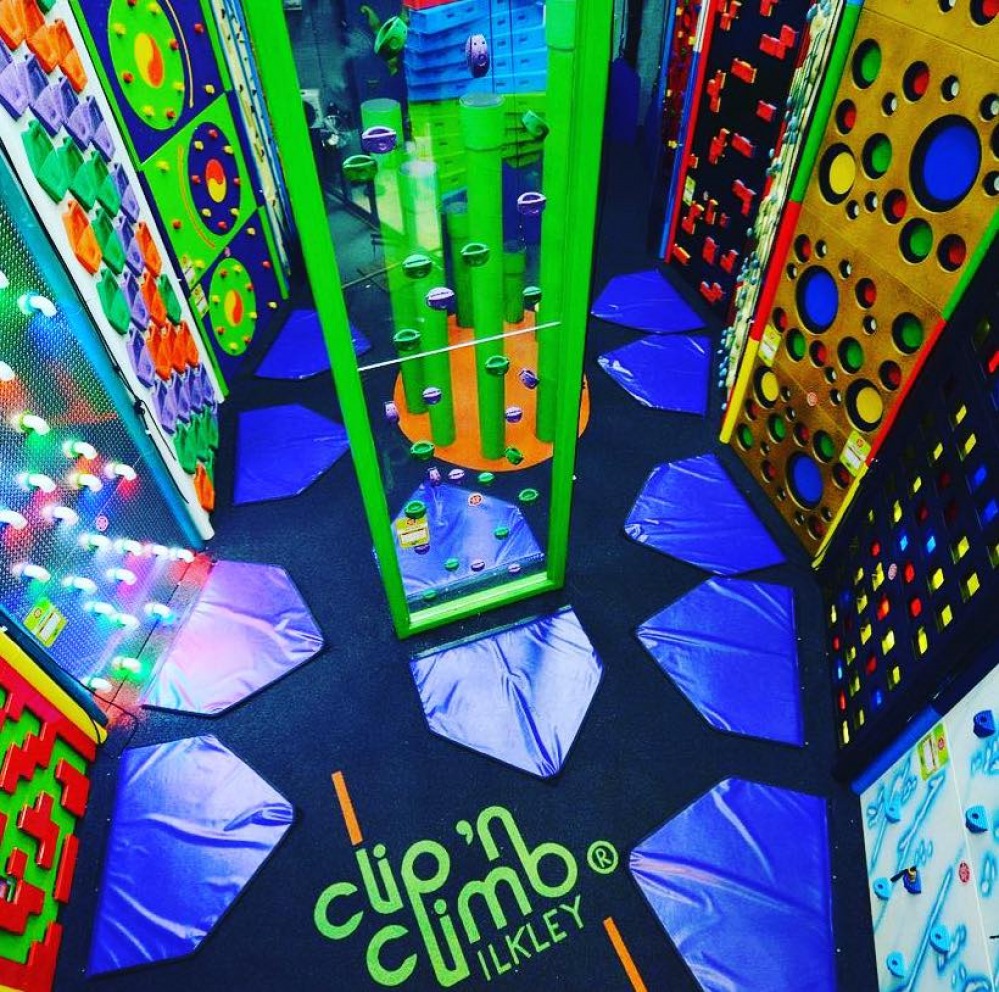 Clip 'n' Climb
24th–30th October
When your children are a mix of ages, it can be difficult to find an activity to keep everyone happy, but at Clip 'n' Climb, the Tots Toddler Climbs are a great introduction to climbing for your little ones. In these shorter and smaller sessions, tots from the age of two and a half to six years old can give the sport a go. Then once they're finished, the older ones can take to the wall and show their little siblings how it's done.
Clip 'n' Climb, Ilkley LS29 8HF
01943 603829
clipnclimbilkley.co.uk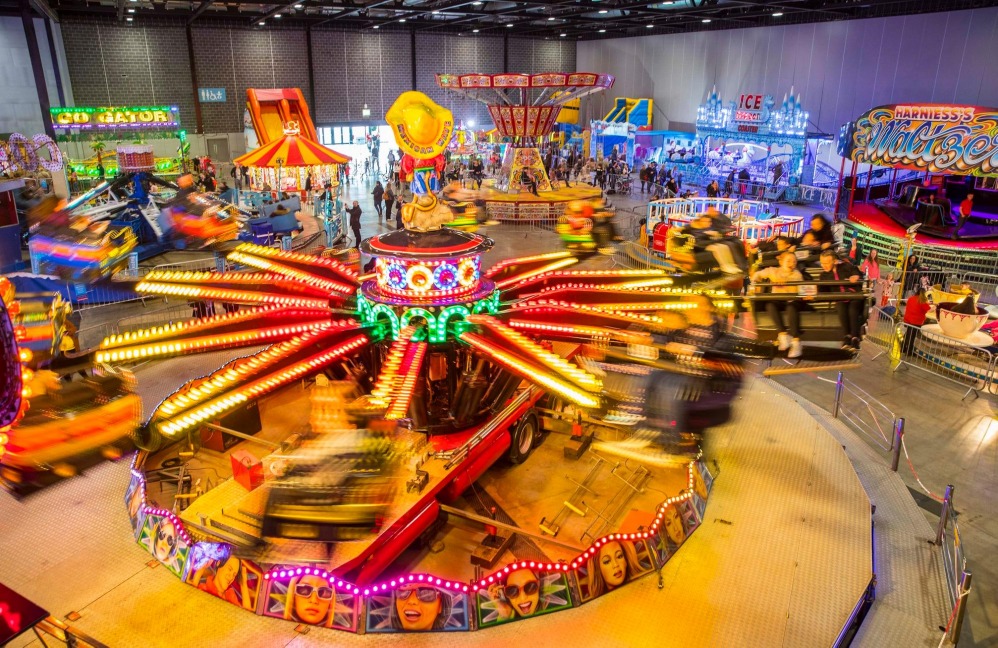 Harrogate Indoor Funfair
24th–31st October
With jaw-dropping rides and amazing inflatables for all ages, Harrogate Indoor Funfair has all the fun of a traditional fair in a climate-controlled and family-friendly environment. There will be so many classics rides, including the Waltzer, Fun House and Saucers, so there's something for everyone to enjoy.
Yorkshire Event Centre, Harrogate HG2 8NZ
0330 056 4333
indoorfunfair.org