All the Arts, Exhibitions and Workshops You Won't Want to Miss in Yorkshire this May
Seriously impressive sculptures, the significance of hair and a celebration of JMW Turner - it's all happening in Yorkshire this month
Book your tickets now to see these amazing art shows and exhibitions.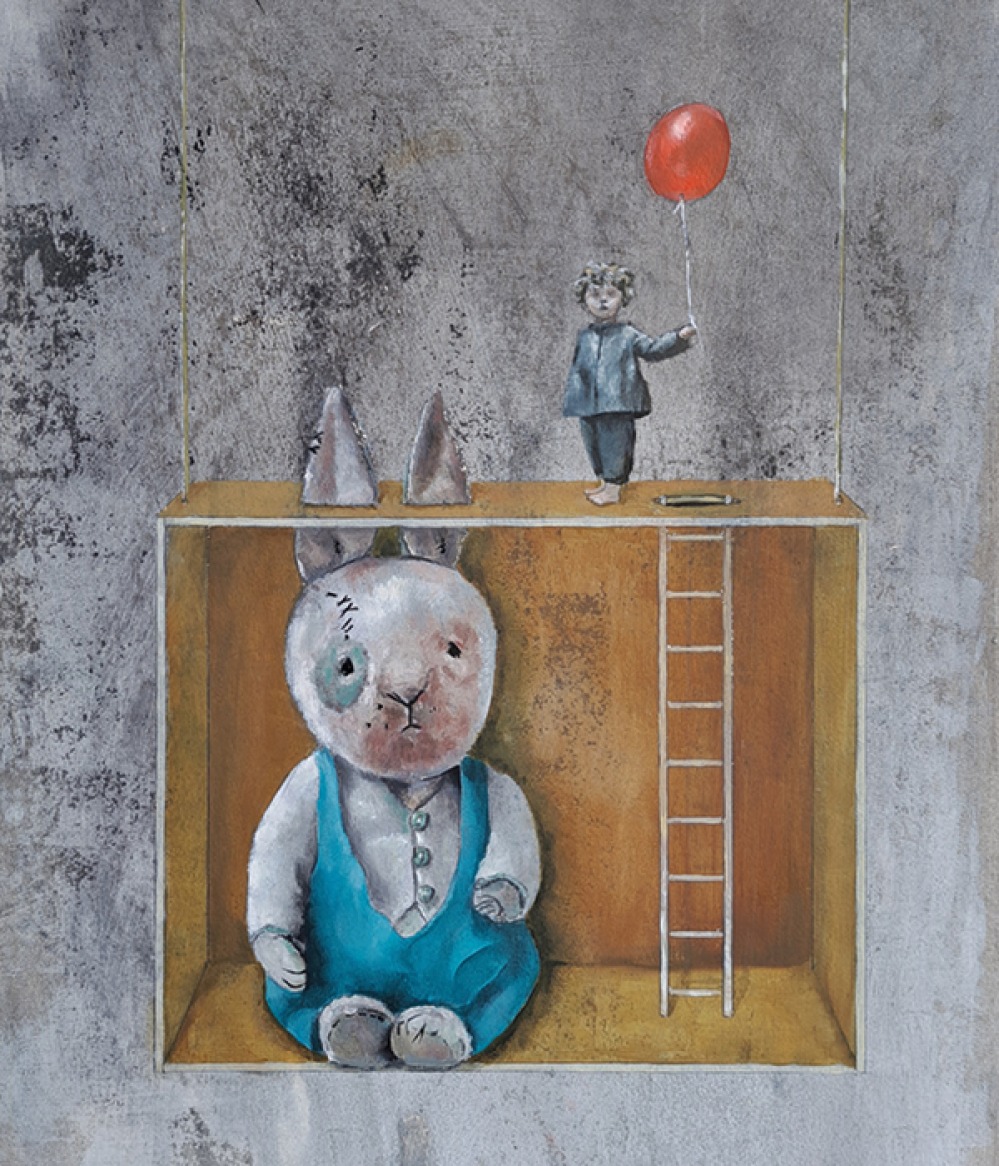 LEE JENKINSON
THIS SPRING
Blandscliff Gallery, Scarborough
blandscliffgallery.com
Blandscliff Gallery in Scarborough is pleased to welcome back Lee Jenkinson as the first guest artist for its 22nd year. His work for this exhibition is a reflection on the human ageing process, and its mental and physical effects. The toys in many pieces signify life as it goes full circle – from being dependent to independent and back to dependence. The recurring windows illustrate this further.
EXPRESSIONS: CAROLYN PRING
5TH–31ST MAY
The Station, Richmond
01748 828259
thestation.co.uk
See Carolyn Pring's soft pastel paintings inspired by the sea and wildlife on display at The Station. Carolyn's inspiration stems back to her childhood days in Suffolk and her love of Scotland, where she lived for years. She is a self-taught artist and this is her first solo exhibition, so show her some support.
LEONARDO DREW
UNTIL OCTOBER
Chapel, YSP, West Bretton
01924 832631
ysp.org.uk
Brooklyn-based artist Leonardo Drew will present site-specific work at Yorkshire Sculpture Park this spring. Number 360 (2023), commissioned for YSP's 18th-century Chapel, is a reflection on the weight of collective experience, memory, and the cycles of life and death, decay and regeneration. Number 360 is made mostly of plywood, either blackened or covered with textured paint, forming the building blocks of a conical monolith which is over five metres tall. It really is a sight to behold and you'll want to see it up close.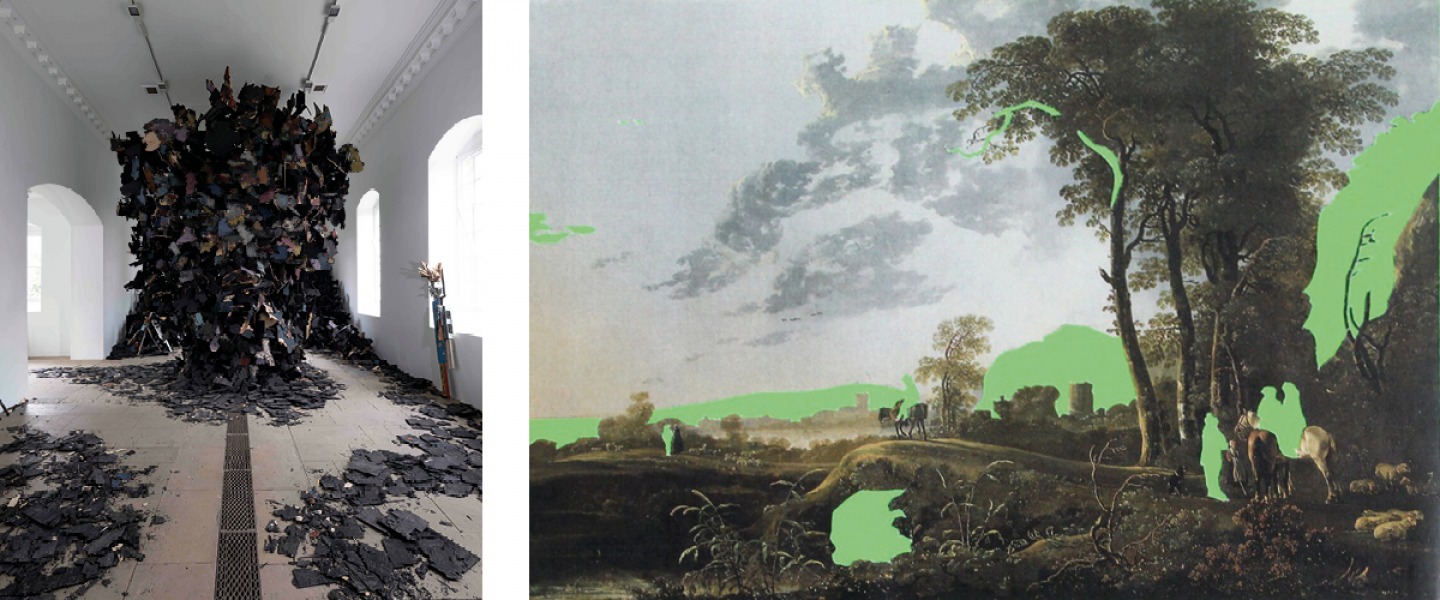 POSTNATURES
FOR THE REMAINDER OF THE YEAR
Graves Gallery, Sheffield
0114 278 2600 sheffieldmuseums.org.uk
Centred around JMW Turner's painting The Festival of the Opening of the Vintage at Mâcon, PostNatures (curated by artist Victoria Lucas) features a range of artworks and objects from Sheffield's collections offering various representations of the relationship between women and nature. You're invited to rethink and explore ideas on the same themes.
LAVENDER PROPAGATING WORKSHOP
13TH MAY
Yorkshire Lavender, Terrington
yorkshirelavender.com
Learn how to grow lavender and herbs from cuttings, and how to propagate and grow plants for your own garden in this workshop at Yorkshire Lavender. You'll take home the cuttings for you to hone your newly learned skills. Plus, enjoy a cuppa with a slice of lavender cake. Remember to bring your own sharp scissors or snips.
DARLINGTON CREATES
19TH–20TH MAY
Darlington
darlingtonforculture.org
Formerly known as Darlington Arts Festival, Darlington Creates is an annual event co-ordinated by Darlington Borough Council and Darlington for Culture to showcase arts organisations, individuals, groups, activities and venues. You're invited to browse a range of stalls and experience a programme of arts events and workshops.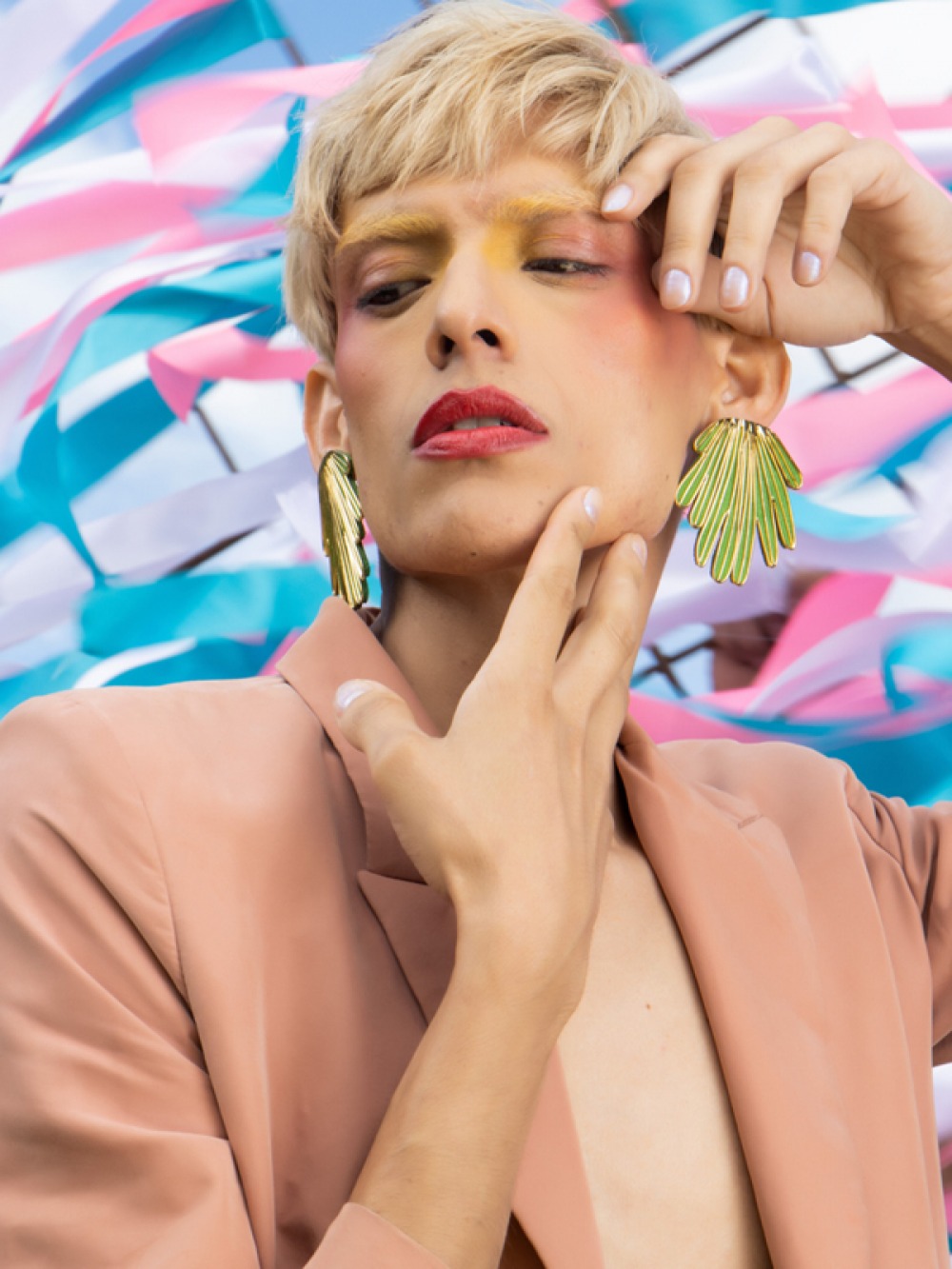 MAKEUP AND IDENTITY: THE DAWN OF NEW BEAUTY
24TH MAY
Harvey Nichols Leeds
thisisyorkshirebeauty.com
As part of This is Yorkshire Beauty Week, beginning on Monday 22nd May, you're invited to celebrate the power of makeup. You'll be greeted with a glass of Harvey Nichols Prosecco before expert makeup artists showcase the latest makeup trends, products and styles from brands including Fenty, Charlotte Tilbury and NARS. There'll be live demos and a special guest panel will share their experiences on the role makeup plays in their lives.
HURVIN ANDERSON: SALON PAINTINGS
FROM 26TH MAY
The Hepworth Wakefield
01924 247360
hepworthwakefield.org
Hurvin first painted a Birmingham-based barbershop in 2006, and over the last 15 years he has repeatedly reworked that same barbershop in a variety of ways. The Salon Paintings exhibition will focus on his Barbershop series exploring the themes of memory and identity. You'll see sketches and drawings from his planning stages, 3D models he has made of the barbershop and objects he has sourced from the scene, plus a new large-scale drawing and a new painting which is the largest and final work in the series.
HAIR: UNTOLD STORIES
29TH OCTOBER
Weston Park Museum, Sheffield
0114 278 2600
sheffieldmuseums.org.uk
A cutting edge exhibition at Weston Park Museum is untangling the possibilities of hair as both a renewable fibre and as a sense of identity. From jewellery and dresses to environmental protection, the exhibition highlights the qualities of hair as a material but also explores our complex relationship with it by weaving together the work of artists, film makers and designers with a range of objects and archive material. Highlights include artwork by Sheffield artist Kedisha Coakley, examining African-Caribbean natural hair and its place in women's lives; a film created with Sheffield College Hair and Beauty students capturing the sensory experience of a haircut; and historic and contemporary hair jewellery made by Swedish women. Read our interview with exhibitions and displays curator Lucy Cooper at livingnorth.com to find out more.