Theatre, Comedy Nights and Gigs to Book in Yorkshire this May
There's so much to see on stage in Yorkshire this month
These emerging and popular comedians promise to make you laugh out loud, a sensational selection of well-known stories come to the county's stages and we're celebrating Yorkshire's talent.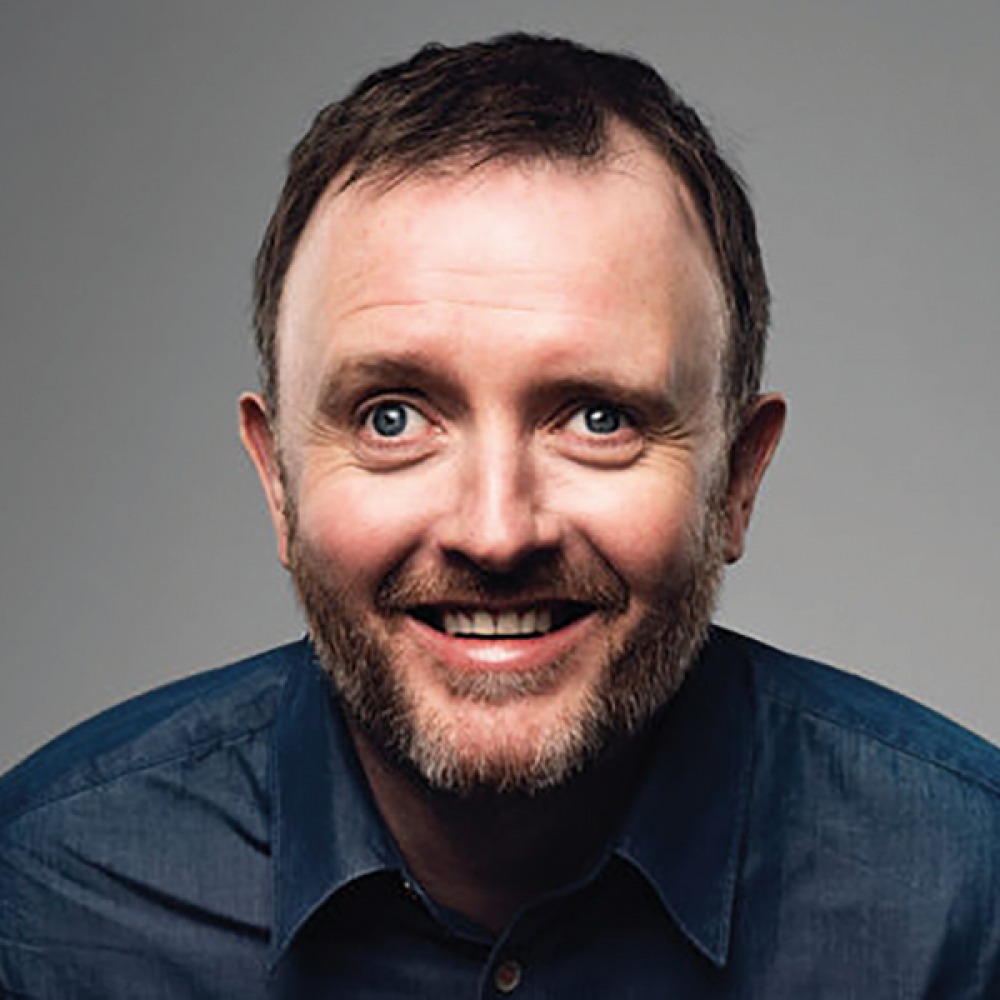 CHRIS MCCAUSLAND: SPEAKY BLINDER
9TH MAY
King's Hall Ilkley
01274 432000
bradford-theatres.co.uk
One of the UK's top stand-up comedians, Chris is heading back out on tour with his Speaky Blinder show. He'll be speaking about being blind, a dad, a husband and third in command. Always rib-tickling, he's sure to make you laugh out loud.
MARK SIMMONS: QUIP OFF THE MARK
14TH MAY
City Varieties Music Hall, Leeds
leedsheritagetheatres.com
Previously a semi-regular on Mock The Week, Mark Simmons is on the road with a brand new show. Mark's parents have sold the house he grew up in and he has to collect his box of stuff from the loft, but this isn't just your average one-liner show – we're told it's structured in a way we've never seen before.
EMMANUEL SONUBI: EMANCIPATED
19TH MAY
Hipp @ The Hullabaloo, Darlington
01325 405405
darlingtonhippodrome.co.uk
He's only been on the comedy circuit for a short amount of time, but Emmanuel is already one to watch. He's quickly gone from opening spot to closing BBC's Live at the Apollo. Emancipated covers his time as a doorman in some of the scariest clubs in London, his career in musical theatre and life as a parent – he'll share all that and more with his hilarious storytelling.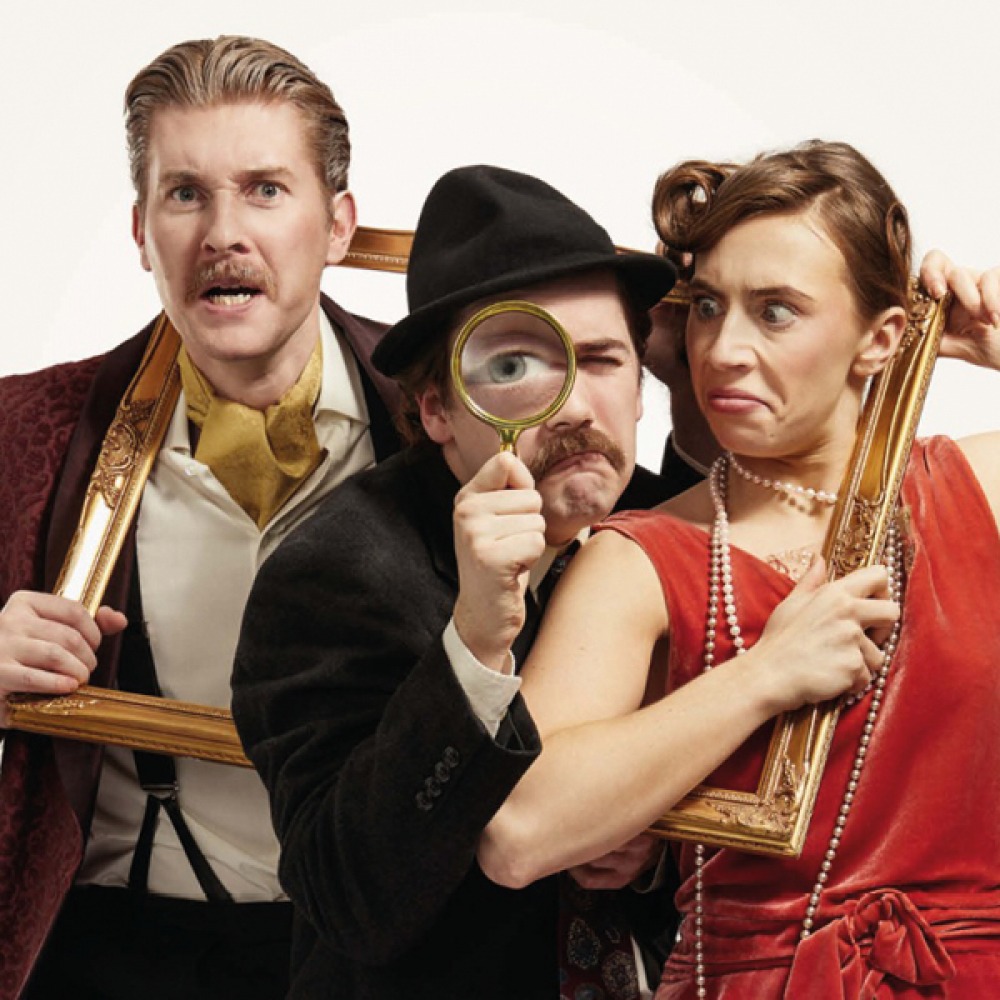 JIMMY CARR TERRIBLY FUNNY 2.0
20TH MAY
St George's Hall, Bradford
01274 432000
bradford-theatres.co.uk
Star of the UK's most streamed Netflix comedy special of 2021, which was the best definition of Marmite we've experienced, Jimmy is back – and you mustn't take him too seriously. His show contains jokes about all kinds of terrible things that might (actually they probably will) have affected you, or people you know and love. But they're just jokes. He's throwing political correctness out the window, and you've been warned.
VITTORIO ANGELONE: TRANSLATIONS
25TH MAY
The Leadmill, Sheffield
0114 272 7040
leadmill.co.uk
Irish-Italian comedian Vittorio Angelone went to see Translations by Brian Friel at the National Theatre in London. He loved it but was deeply disturbed by the reaction of the English audience. He's tackling being Irish in England and the comedy shows that win awards in his new show.
THE SHODDY DETECTIVE & THE ART OF DECEPTION
25TH MAY
Stephen Joseph Theatre, Scarborough
01723 370541 sjt.uk.com
A priceless painting has gone missing at Lord and Lady Raeburn's private auction, and it's up to detective Stuart Pidcock to solve the mystery of its whereabouts. But he can't do it alone and has to ask for help from an old nemesis. There are plenty of suspects to interrogate in this side-splittingly funny show inspired by the classics of comedy (think the Carry On films with a dash of Only Fools and Horses and a hint of the Two Ronnies).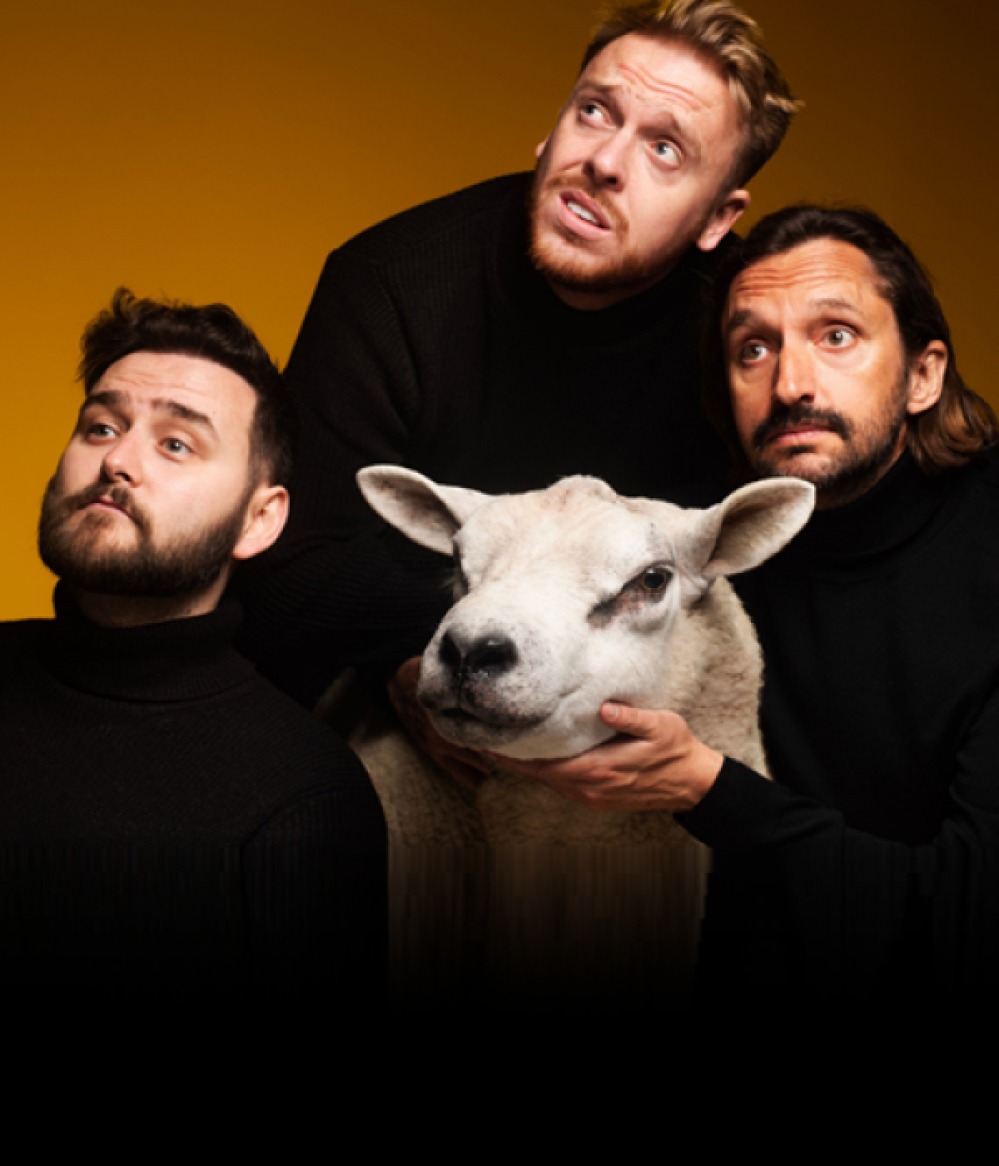 HAPPY HOUR LIVE
3RD MAY
Hull City Hall
01482 300306
hulltheatres.co.uk
Happy Hour Live is the first (and maybe last, depending on how it goes?) tour from the hugely popular Spotify podcast JaackMaate's Happy Hour, presented by JaackMaate, Stevie White and Robbie Knox. As audience members, you'll get the chance to confess your sins and get the answers to your burning questions.
PETER JAMES' WISH YOU WERE DEAD
3RD–6TH MAY
City Varieties Music Hall, Leeds
leedsheritagetheatres.com
The work of best-selling author Peter James returns to Leeds Grand Theatre, with the world premiere stage adaption of Wish You Were Dead. The all-star cast includes Casualty's George Rainsford and Clive Mantle (who's also known for that iconic puddle scene in Vicar of Dibley) and Corrie and Waterloo Road's Katie McGlynn. Detective Superintendent Roy Grace and Cleo Morey take their first holiday together, but this is far from the dream escape they imagined. This is the latest thrilling instalment of the Grace series (as seen on ITV).
THE OFFICIAL RUPAUL'S DRAG RACE
6TH MAY
First Direct Arena, Leeds
firstdirectarena.com
If you love Drag Race, this one's for you. All 12 queens from series four of RuPaul's Drag Race UK are coming to Leeds – that's Baby, Black Peppa, Cheddar Gorgeous, Copper Top, Dakota Schiffer, Jonbers Blonde, Just May, Le Fil, Pixier Polite, Smithy Drop, Starlet and winner Danny Beard. Following two hugely successful live tours for this ever-popular show, you don't want to miss out!
AN INSPECTOR CALLS
9TH–13TH MAY
The Alhambra Theatre, Bradford
01274 432000
bradford-theatres.co.uk
An Inspector Calls has thrilled more than five million theatregoers worldwide, and now it's coming to Bradford. When Inspector Goole arrives unexpectedly at the Birling family home, that's their dinner party ruined, and so begins an investigation into the death of a young woman which challenges us all to examine our consciences. A story that's been told for years, this is a must-see show for a new generation.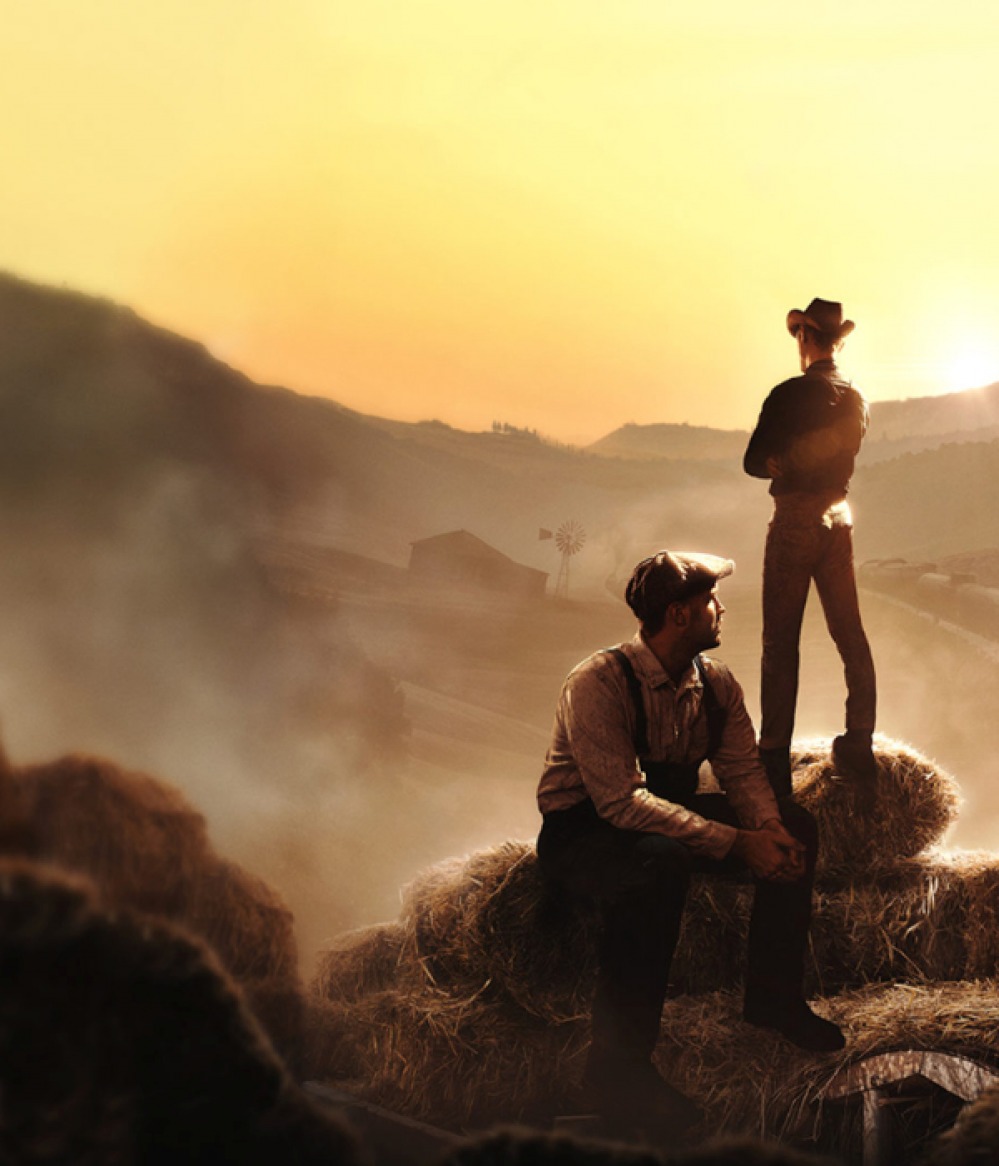 HEATHERS THE MUSICAL
9TH–13TH MAY
Grand Opera House York
atgtickets.com
Based on the popular 1988 film, Heathers The Musical has embarked on a national tour, and you won't want to miss the show when it comes to York. Veronica Sawyer is just another nobody until she becomes a part of a popular clique. Rebel JD teaches her that it might kill to be a nobody, but killing could make her a somebody.
CHITTY CHITTY BANG BANG
9TH–13TH MAY
Matcham Auditorium, Theatre Royal, Wakefield
01924 211311
theatreroyalwakefield.co.uk
A Truly Scrumptious, adventurous production. Based on the classic 1968 film, which is based on Ian Fleming's children's book, Chitty Chitty Bang Bang is going to be at the top of many theatregoers' to see list. Caractacus Potts is restoring an old race car with the help of his children Jeremy and Jemima. But a touch of magic means it can float and take flight. Baron Bomburst wants the car but the family have Truly Scrumptious and Grandpa Potts to help outwit him, and his henchman the Child Catcher (who we hope isn't as terrifying as he was in the film).
OF MICE AND MEN
11TH–27TH MAY
Leeds Playhouse
0113 213 7700
leedsplayhouse.org.uk
Migrants George and Lennie have a dream – where Lennie can feel safe and George can be somebody. But not many dreams come true in the Great Depression. They get a job on Curley's farm, but tragedy leads to a heart-breaking outcome. John Steinbeck's classic novel is more than 80 years old, but its themes are ageless.
BEN FOGLE: WILD
19TH MAY
York Barbican
yorkbarbican.co.uk
Ben Fogle's new show Wild brings stories of possibility and positivity. He'll take you on a journey with inspiring tales of self-discovery from encounters with people and animals, and all the incredible journeys he's been on. This is definitely a night not to be missed.
DURAN DURAN
4TH MAY
First Direct Arena, Leeds
firstdirectarena.com
With special guests Jake Shears and LIA LIA, fans of 80s new wave music won't want to miss Duran Duran's show. They're an era-defining band, and Girls on Film and Hungry Like the Wolf still sound as good live today as they did four decades ago.
BOYZLIFE
5TH MAY
Hull City Hall
01482 300306
hulltheatres.co.uk
Long time friends Keith Duffy and Brian McFadden (of Boyzone and Westlife fame) have their own supergroup and in 2023, they'll be heading to Hull City Hall to perform songs from their new album, Old School, which was released last year, as well as all the hits from the two bands.
KATIE MELUA
8TH MAY
York Barbican
yorkbarbican.co.uk
Singer-songwriter Katie Melua has announced a new UK tour for her new album Love & Money. But she'll also be performing our favourite hits including Nine Million Bicycles and The Closest Thing To Crazy.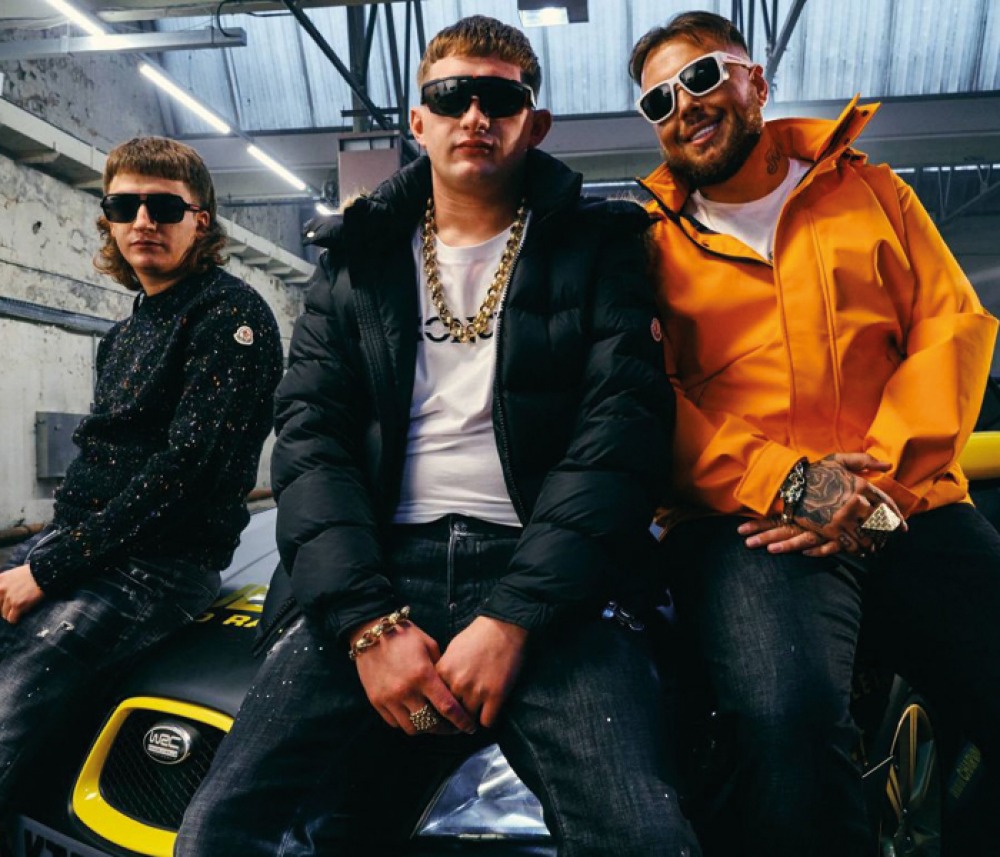 ASTON MERRYGOLD
12TH MAY
O2 Academy Sheffield
academymusicgroup.com
Aston Merrygold is back on the road, without his JLS bandmates, for The 4AM Tour – following the success of The 3AM Tour. He'll be singing his solo tracks including Get Stupid, Trudy and How Many Times, but we're sure he won't shy away from a few JLS songs too (which is music to our ears).
BAD BOY CHILLER CREW
11TH MAY
O2 Academy, Leeds
academymusicgroup.com
Bradford boys Bad Boy Chiller Crew are back with a UK tour and new music. Following the success of last year's album Disrespectful, these tickets are likely to sell out fast.
AN EVENING WITH ANTON DU BEKE
19TH MAY
Cast, Doncaster
01302 303959
castindoncaster.com
Anton, along with his live band, a guest singer and dancers, will be putting on an evening of song, dance and laughter. He'll be performing some of his favourite songs and dances and will share behind the scenes stories from his time on Strictly.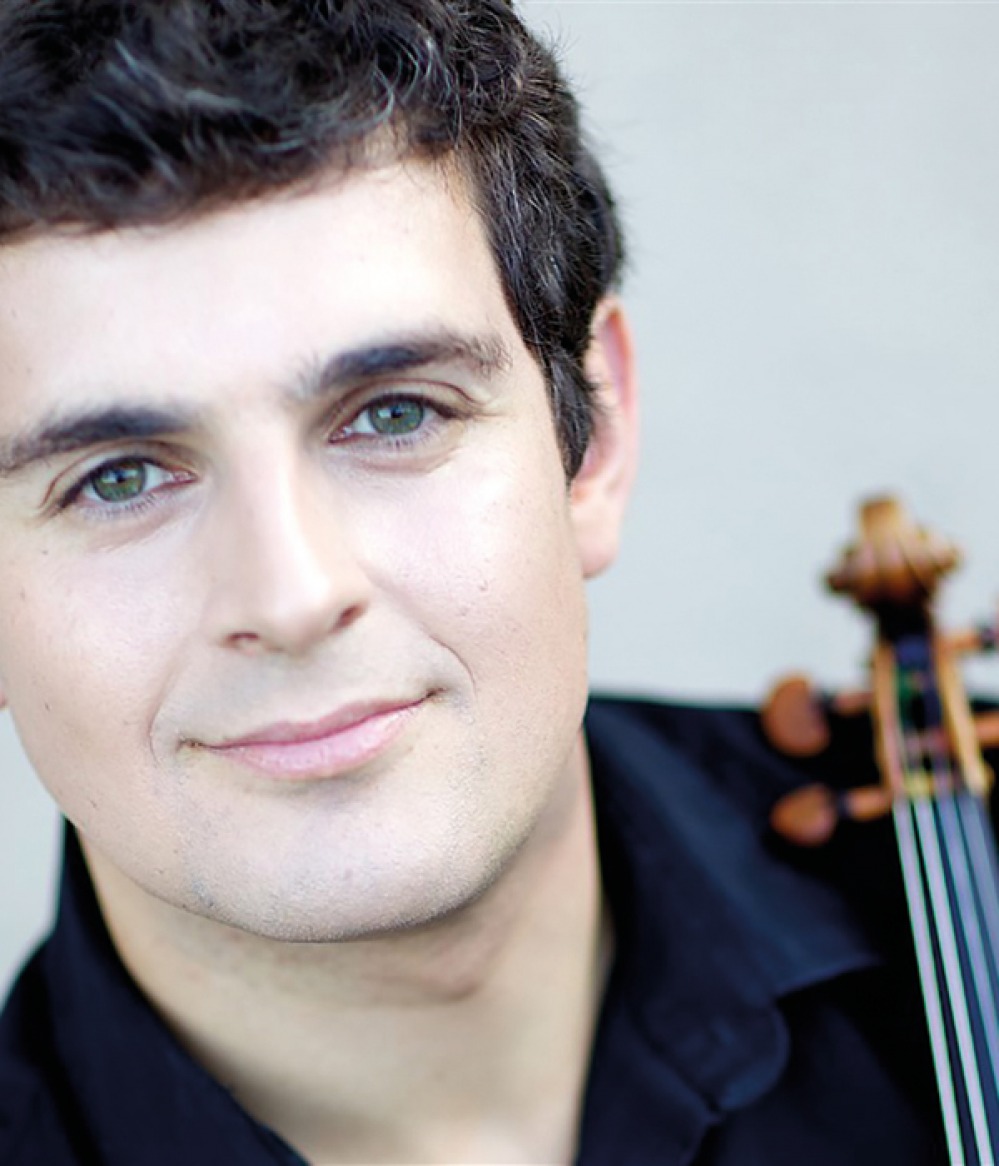 YORK GUILDHALL ORCHESTRA
20TH MAY
York Barbican
yorkbarbican.co.uk
This renowned Guildhall Orchestra is one of the leading symphony orchestra ensembles in the North, so certainly something for York to be proud of. The final concert this season will feature one of Rachmaninov's best and most well-known symphonies, so orchestral music lovers won't want to miss this show.
BILLIE MARTEN
20TH MAY
Brudenell Social Club, Leeds
0113 275 2411
brudenellsocialclub.co.uk
Ripon-born Billie is a singer-songwriter and musician and although her music is slowly becoming more and more popular, she actually first got noticed at just 12 when a video of her singing on YouTube attracted thousands of views. Listen to Garden of Eden for a taste of what to expect.
THE PROCLAIMERS
21ST MAY
Hull City Hall
01482 300306
hulltheatres.co.uk
You won't have to walk 500 miles to see The Proclaimers when they bring their tour to Hull this spring. Twins Craig and Charlie Reid's songs are timeless, and they need very little introduction (especially to those who were around in the 80s).
KATE RUSBY
22ND MAY
Harrogate Theatre
01423 502116
harrogatetheatre.co.uk
Often given the title of the 'first lady of folk', audiences are always entertained by Kate's performances. She'll be joined on stage by her band and her usual Yorkshire wit promises a joyous evening of music.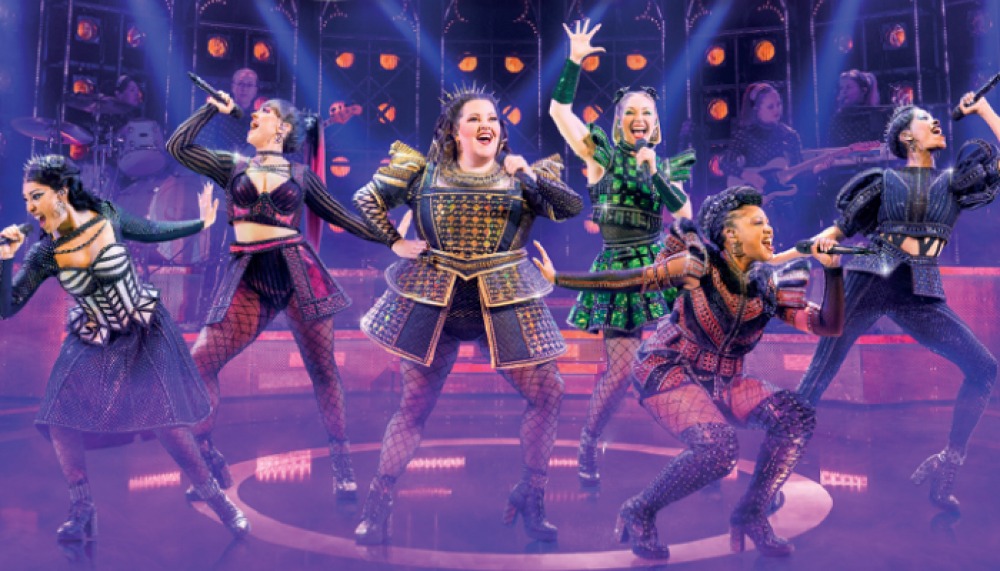 SIX
23RD–28TH MAY
Hull City Hall
01482 300306 hulltheatres.co.uk
The six wives of Henry VIII take to the mic to tell their tales in a celebration of 21st century girl power. Okay, we may have featured this show once or twice before, but it's been nominated for five Olivier Awards including Best New Musical – so that tells you how good it is. And until Hamilton comes to Yorkshire (more announced cities for the UK tour are coming soon and one of them has to be close to home, right?), we'll count this as one of the best touring musicals.
LULU: FOR THE RECORD
27TH MAY
St George's Hall, Bradford
01274 432000
bradford-theatres.co.uk
For the first time, Lulu shares untold stories from her experiences over the years and celebrates the music that has been her companion throughout. Elton John wrote songs with her, Bowie produced and recorded with her, and she married one of the Bee Gees – she's got plenty of stories to tell.
TITANIC THE MUSICAL
29TH MAY–3RD JUNE
Hull City Hall
01482 300306
hulltheatres.co.uk
In the final hours of 14th April 1912, the RMS Titanic, on her maiden voyage from Southampton to New York, collided with an iceberg and 'the unsinkable ship' slowly sank – 1,517 men, women and children lost their lives. This critically-acclaimed production tells the moving story of the real people aboard the ship, focusing on their hopes, dreams and aspirations. The fateful voyage on that freezing but oh so calm night plays out with a spectacular creativity that only the theatre can allow. Read our review of the show here, which proves just why you won't want to miss it.
STRICTLY COME DANCING: THE PROFESSIONALS
31ST MAY
York Barbican
yorkbarbican.co.uk
Ten of the world's most talented professional dancers will be hitting the road next year for the Strictly Come Dancing: The Professionals UK tour, and they're stopping by Newcastle. Audiences can look forward to world-class dance and powerful choreography as Strictly favourites perform.