'All in a Day's Work' by Lucy Sagger, Showcasing Female Farmers Across Yorkshire
Photographer Lucy Saggers' powerful portraits for the exhibition All in a Day's Work highlight the vital, yet often unrecognised role played by the many female farmers across Yorkshire.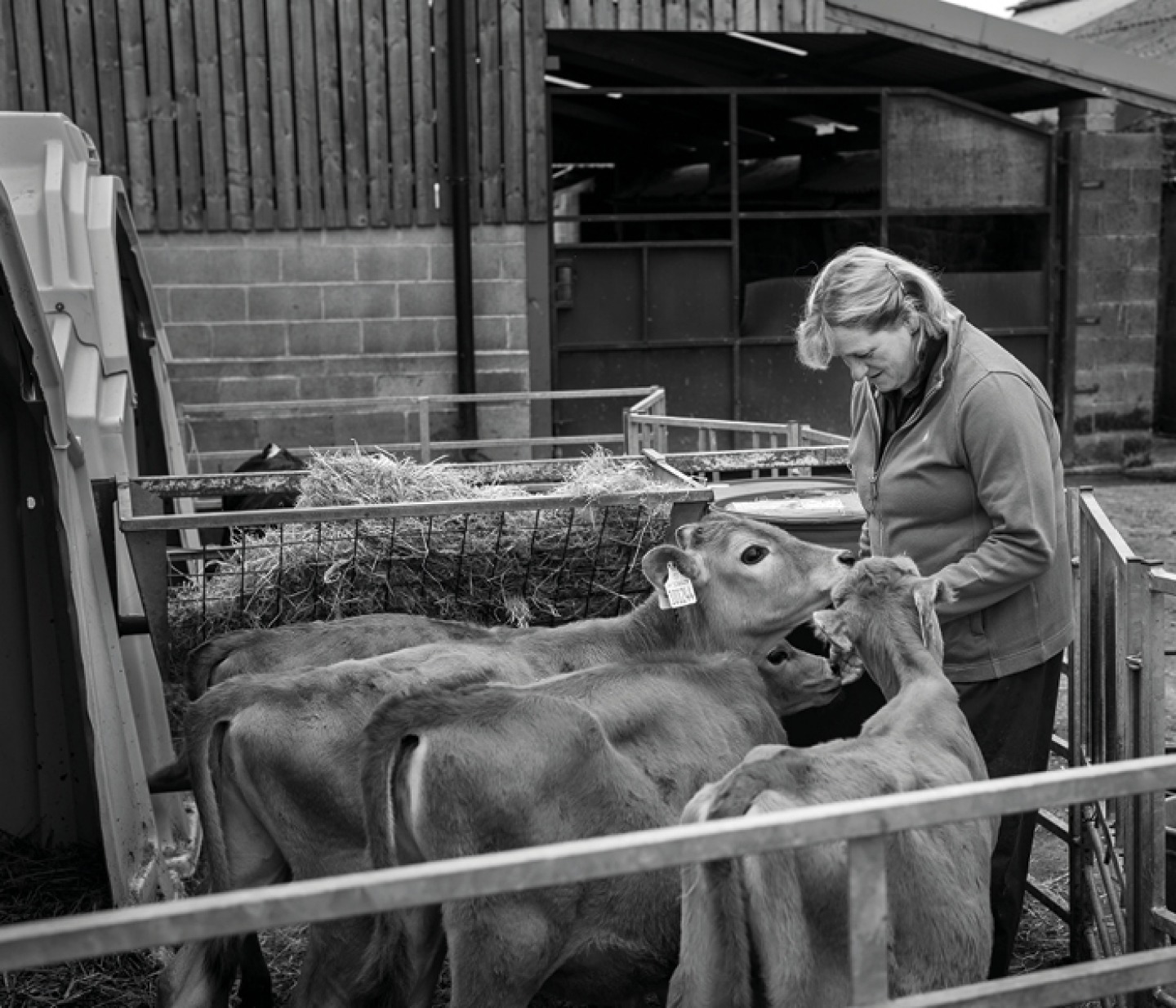 Rachel Coates of Baildon with her Jersey calves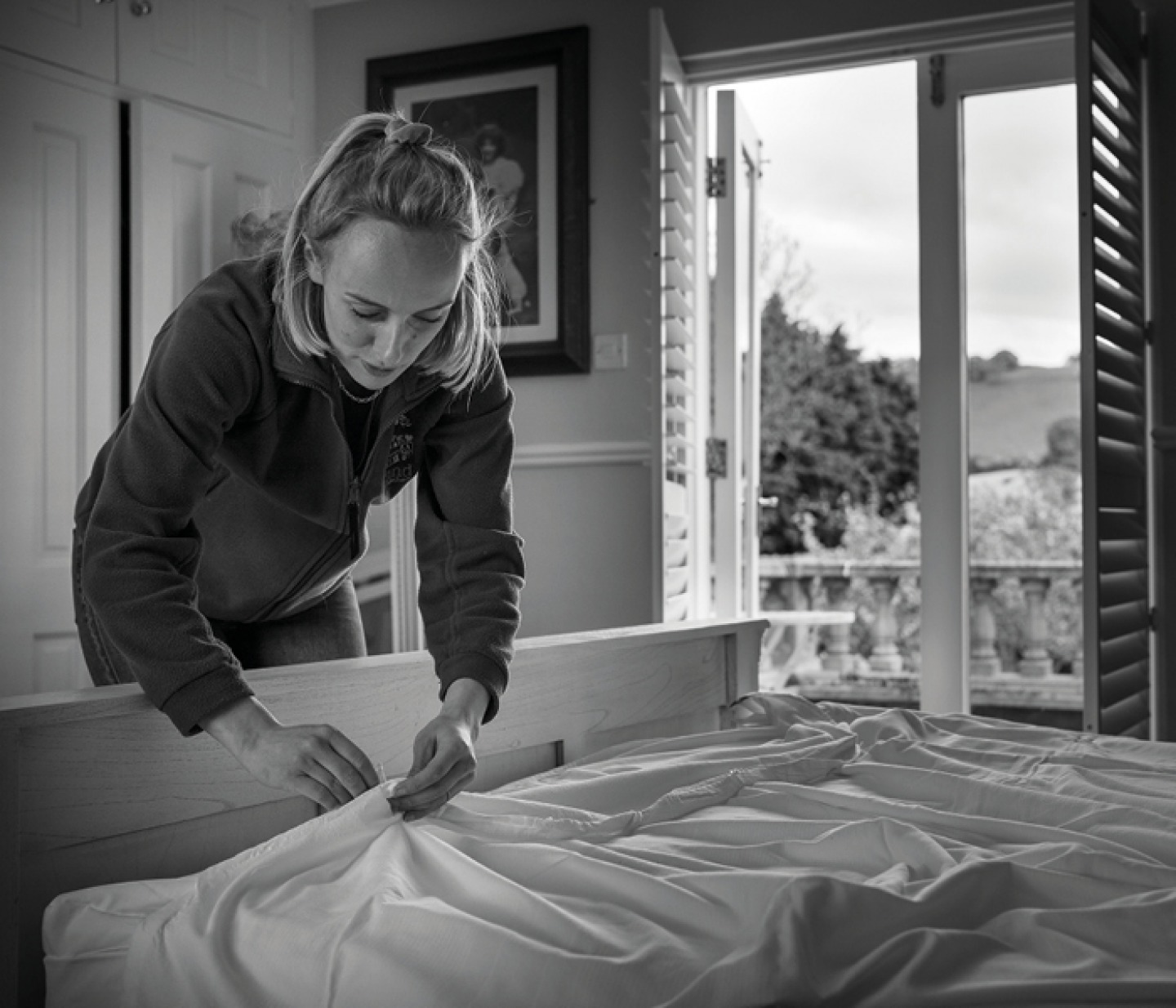 Molly Sadler of Grand Get-Togethers luxury self-catered accommodation Sherburn near Malton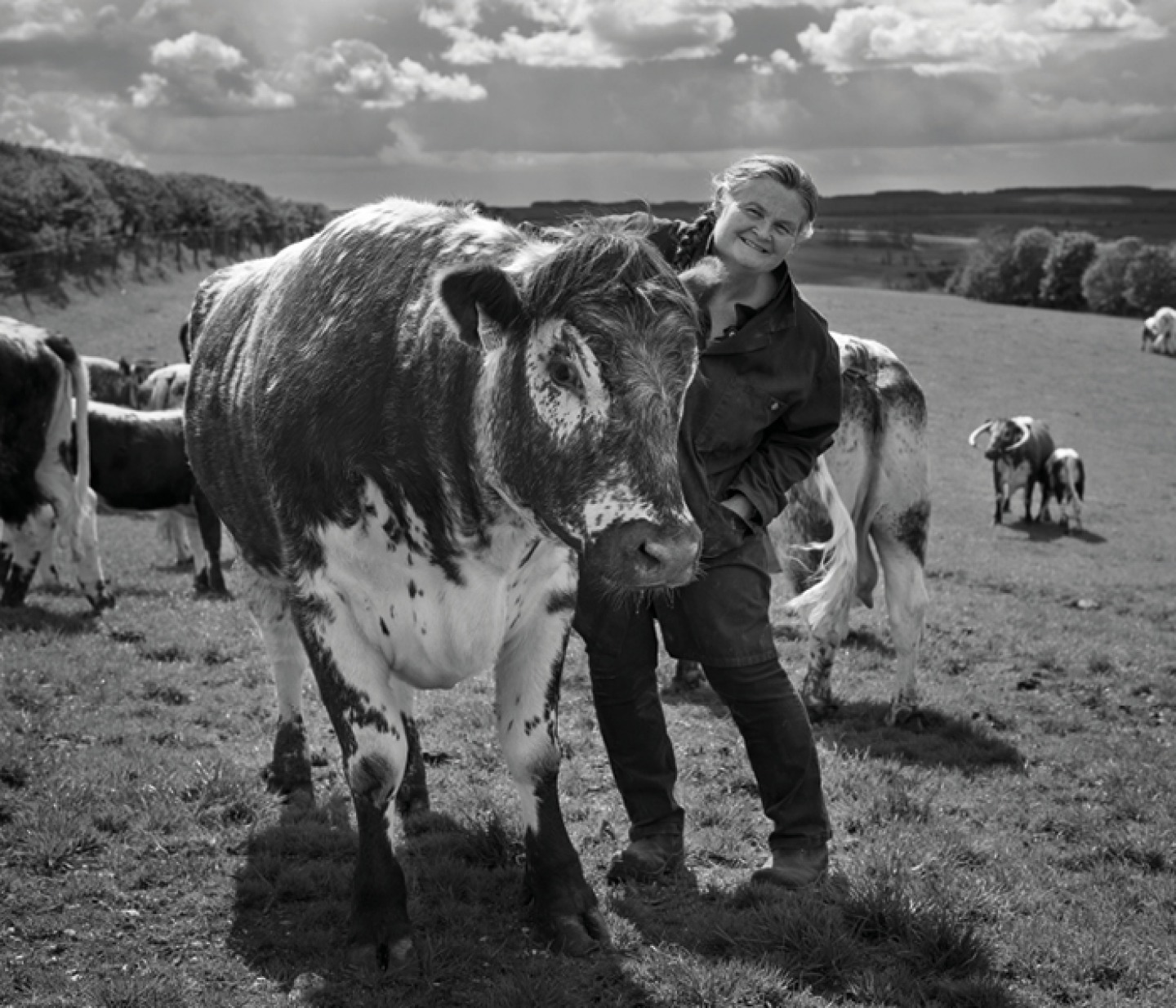 Ruth Russell of Duggleby nr Malton with her Longhorn
This photography exhibition, now on display at Ryedale Folk Museum, is a collection of 27 empowering black and white images captured by Ampleforth-based documentary photographer Lucy. 'It's a series of portraits of women at work in a variety of different settings, from clipping sheep to looking after their cattle, and hanging up the laundry to doing the books,' she explains. 'It's trying to cover the full range of their roles, and actually show what's so important about the female role in the farming industry.'

Lucy began photography professionally around 10 years ago. 'I was very interested in it from a very young age but I was advised to study the sciences rather than arts so I actually worked in wildlife conservation overseas in West and East Africa,' she says. 'It wasn't until I was married, had children, and was living in North Yorkshire, that I felt a need to take photos. That was when I picked up photography again, which I'd done as a hobby when I was in my teens (my father had taught me to use a darkroom). I got myself a digital camera because my film camera had gone mouldy from living in a rainforest,' she laughs. Lucy was particularly inspired by the work of James Ravilious who documented rural life in Devon. 'Once I moved into rural North Yorkshire, I wanted to document life in this village.' This passion for her local area is shown best in Lucy's photographic book Ford of the Sorrel, which was published last year and celebrates the character and history of her home village of Ampleforth.

'It's documentary photography that really draws me in: people and their connection with the landscape, rural life and rural working life,' Lucy explains. She met Kate Dale, who farms near Boroughbridge and co-ordinates the Women in Farming Network, at The Yorkshire Rural Support Network. 'She approached me about this commission, All In a Day's Work, and the idea of shining a light on women in the farming industry really appealed to me,' says Lucy. 'Together we hatched a plan to highlight these women who've always played an important role in the farming industry – but we wanted to challenge the stereotypes. For example, if a child is asked to think of a farmer, they might picture a man; as is the case in so many industries, including photography. So we wanted to provide role models for younger women by showing females in these rural roles.'
'We wanted to provide role models for younger women by showing females in these rural roles'
Within the outdoor space at Ryedale Folk Museum, the photographs are hung on sheep hurdles. 'Part of that was due to the pandemic (not being keen on hanging them in an enclosed space) but also to make it really accessible to anybody. We didn't want any barriers stopping people who might feel that stepping into a gallery space wasn't for them. This is something really wonderful about photography – the way that it can be accessible to absolutely everybody.'

Reflecting on her work for the project, which is part-funded by The Prince's Countryside Fund and National Farmers Union, with support from the Yorkshire Agricultural Society, Lucy says she most enjoyed meeting the incredible women in her photographs. 'The way I love to go about my work is to shadow people; follow them while remaining as quiet as possible so that they are able to do what they do and I can document that as honestly and truthfully as possible,' she says. 'I learned that they are resilient, strong (physically but also metaphorically) and have to adapt so much. Interestingly, for the first appointment I had, I was almost there and the woman rang me to say that she had to cancel because she had to go and collect her child who wasn't very well. It's that constant adaptability.'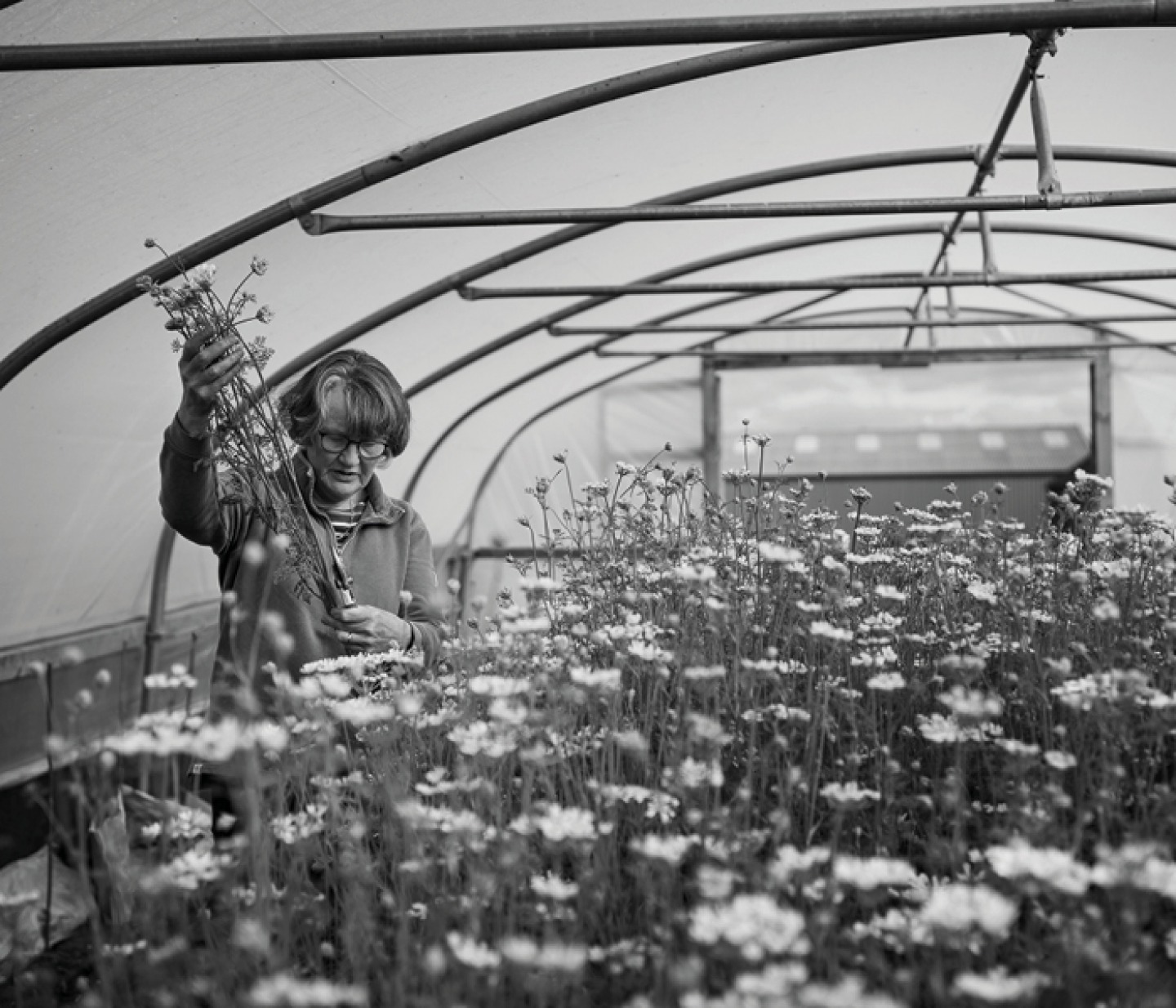 Jill Smith flower grower at Staxton near Scarborough flower picking in the polytunnel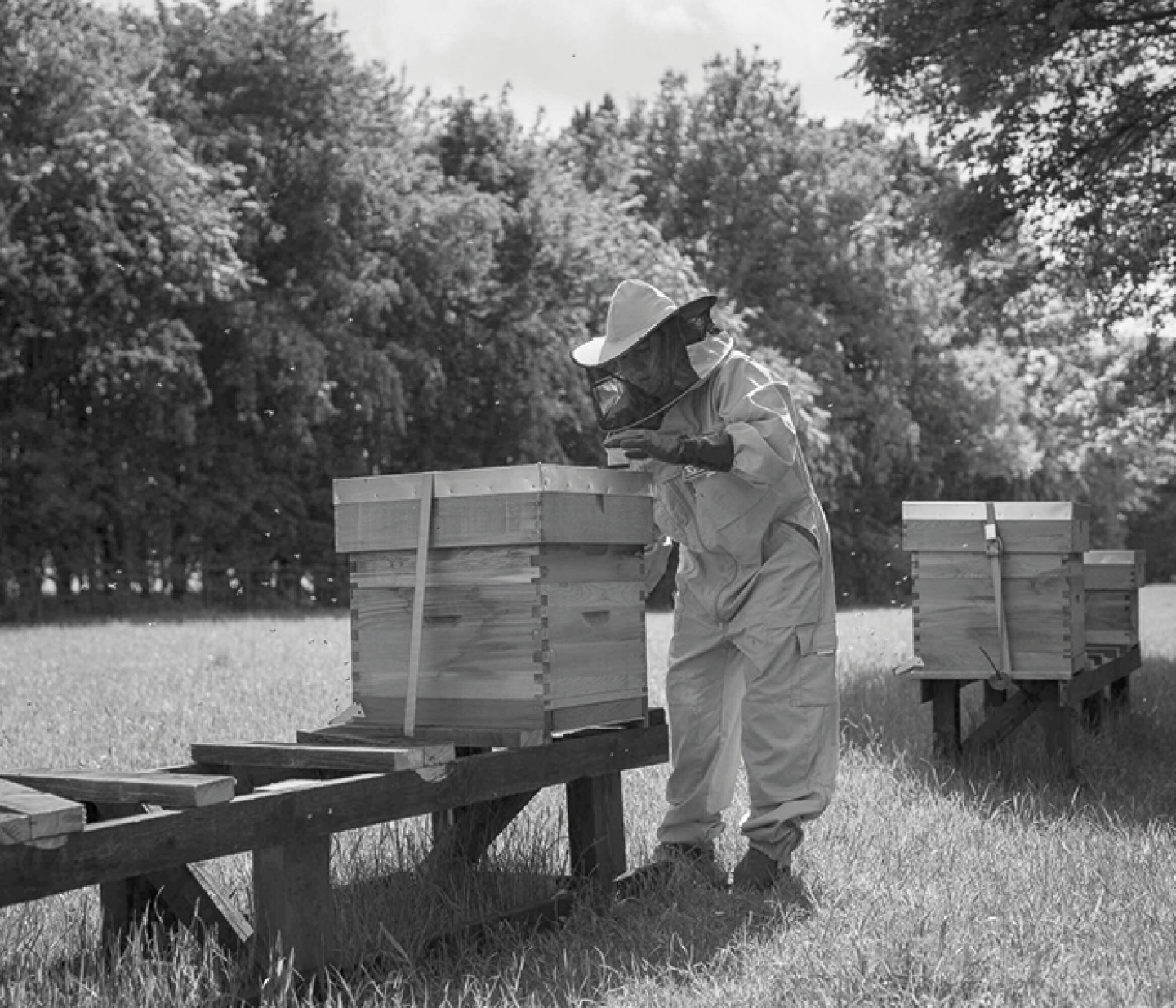 Annabel Makin-Jones tends to one of her beehives near Leeds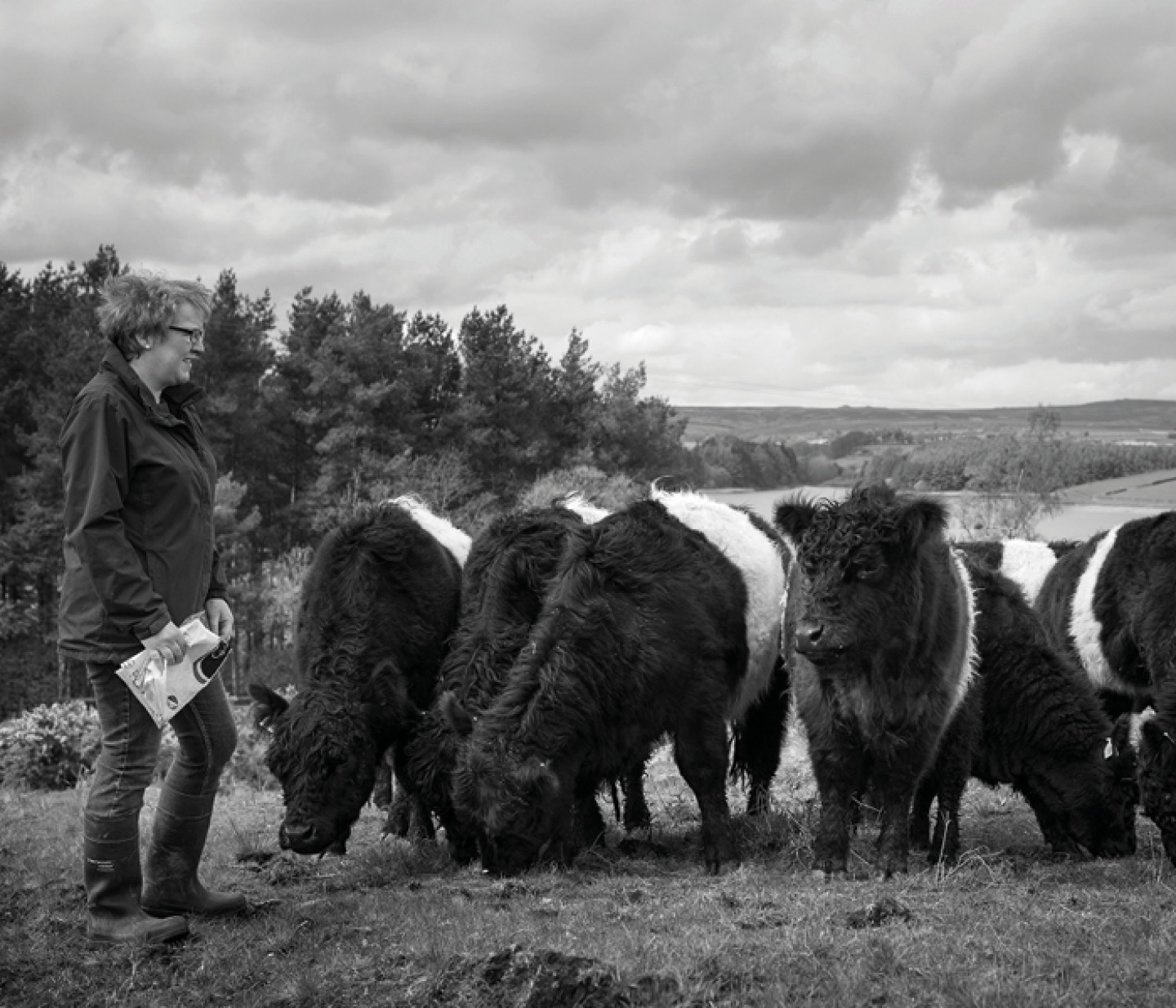 Christine Ryder of Blubberhouses with her Belted Galloways
'Working life for these women isn't easy – and the stereotypes that remain make things even more difficult'
Working life for these women isn't easy – and the stereotypes that remain make things even more difficult. 'Some might get a call and be asked if they can speak to the business owner and they'll say "I am the business owner" – and they won't be believed,' Lucy explains. 'Those assumptions that you're grinding against in order to do your normal work can really get people down. That's one of the reasons I think it's really important to challenge those stereotypes.'

Among the women who were photographed for All in a Day's Work is local farmer Ruth Russell of Duggleby High Barn near Malton. Ruth's farming enterprise consists of arable crops, sheep, cattle and wildflower meadows, and the farm specialises in producing quality beef from a pedigree herd of native Longhorn cattle while embracing wildlife conservation to provide habitats and food for birds, insects and small mammals.

Lucy hopes the exhibition will highlight the breadth of roles that women like Ruth take on in the farming industry, and that her work will show that women have a real place in that world. 'I read on Twitter recently about a young girl who had asked about farming as a career and been told that farming was for men,' she adds. 'I really strongly believe in the power of a still photograph to lodge in somebody's mind. People might see that image then carry that into the next month or year of their life.'
The Women in Farming Network is free to join. For more details. visit yas.co.uk/womeninfarming. Lucy is doing talks, workshops and developing other projects and you can keep up to date with her work at lucysaggers.com.