Almond Pancakes with Honey & Berries
These are light and fluffy, yet full of lovely almond flavour. They work a treat with the runny honey and crunchy seeds - you'll go nuts for them.
Ingredients
100g self-raising flour
100g ground almonds
1 tsp baking powder
2 tbsp dark brown soft sugar
2 eggs, separated
180ml whole milk
melted butter or vegetable oil, for brushing
almond butter, runny honey, handful berries and handful mixed seeds, to serve
Method
In a mixing bowl, whisk together the flour, ground almonds, baking powder and sugar, breaking up any lumps of sugar with the back of a spoon. Make a well in the centre.
In a jug, whisk together the egg yolks and milk. Gradually pour the egg mixture into the well and whisk, incorporating the flour as you go, to make a smooth batter. Don't overbeat or the pancakes will be tough. Whisk the egg whites to stiff peaks. Stir a large spoonful into the batter to loosen, then fold in the rest.
Heat a non-stick frying pan over a medium–low heat and brush generously with butter or oil. Drop 60ml batter into the pan and cook for about one minute until bubbles just begin to form on top and the bottom is golden. These burn quite easily so cook them slowly and reduce the heat if necessary. Flip and cook for 30 seconds to one minute more.
Serve straight from the pan or keep warm in a 150C/300F/gas 2 oven while you cook the remaining batter. To serve, stir the almond butter to loosen and spread some onto each pancake. Top with the berries, drizzle with honey and scatter over some seeds.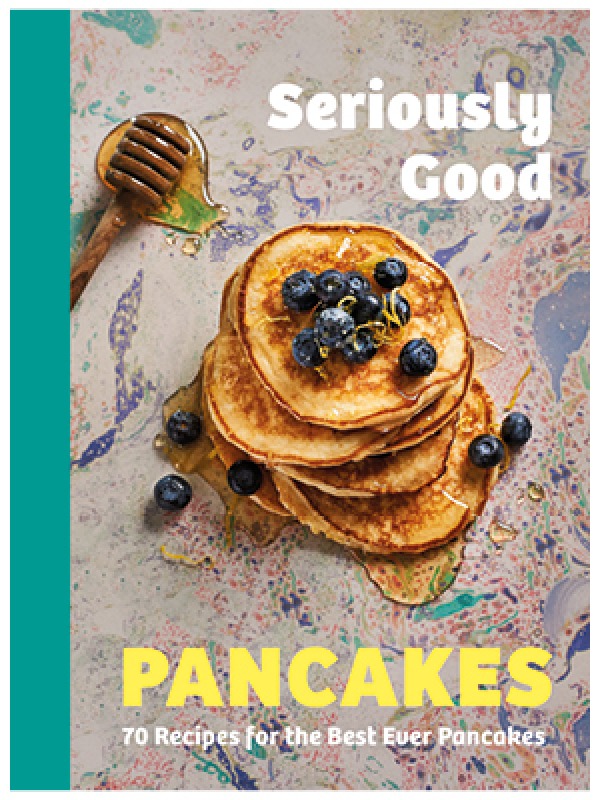 Seriously Good Pancakes by Sue Quinn (Quadrille, £14), Photography © Faith Mason