Arts, Exhibitions and Theatre Shows You Won't Want to Miss in the North East this June
Looking for something new to see and do?
View amazing art in some of the region's coolest galleries, discover thought-provoking exhibitions to inspire and find some of the best family entertainment in our What's On guide for June.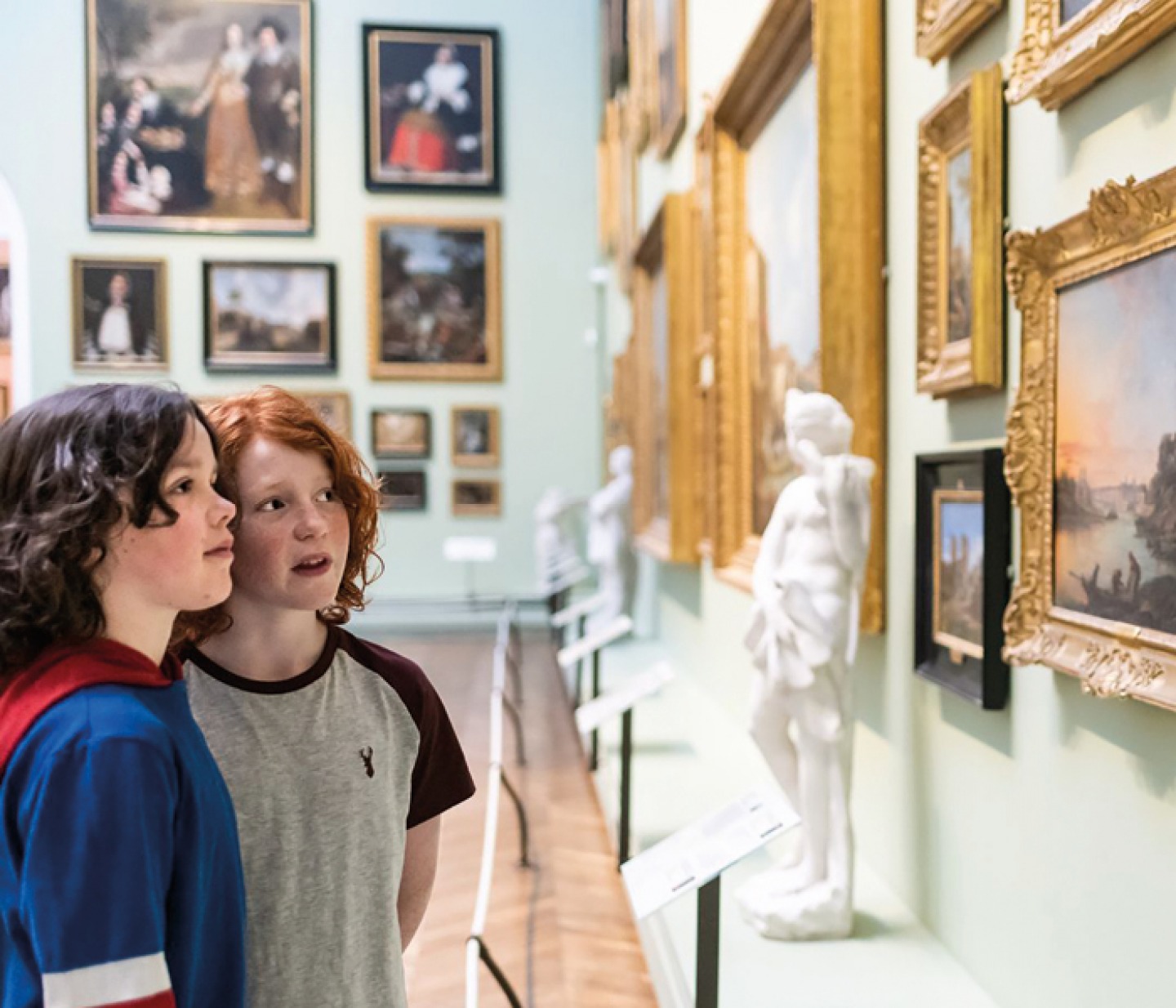 Family Story Tour: Monkeying Around The Museum
29TH & 30TH MAY & 2ND JUNE
The Bowes Museum, Barnard Castle
thebowesmuseum.org.uk
A great activity for half term for the whole family, this 40-minute guided tour invites you to explore the animal-inspired stories in The Bowes Museum's collections and to find monkeys hiding in unexpected places around the space.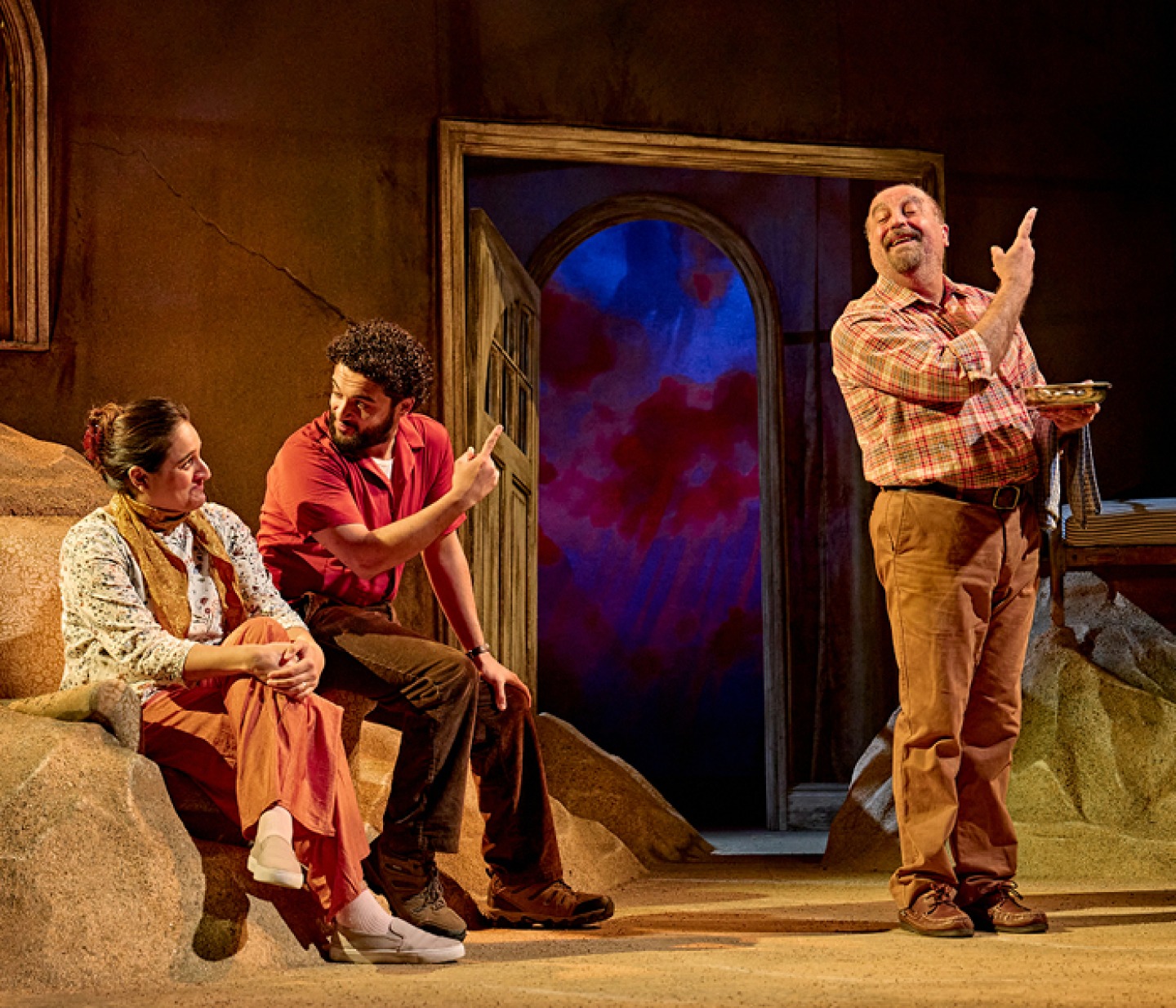 The Beekeeper of Aleppo
6TH–10TH JUNE
Newcastle Theatre Royal
theatreroyal.co.uk
Based on the international best-selling novel by Christy Lefteri. Nuri is a beekeeper; his wife, Afra, an artist. They live a simple life in the beautiful Syrian city of Aleppo – until the unthinkable happens. When all they care for is destroyed by war, they are forced to escape. On their terrifying journey, they must face the pain of their own unbearable loss alongside incredible danger. Above all, they must journey to find each other again.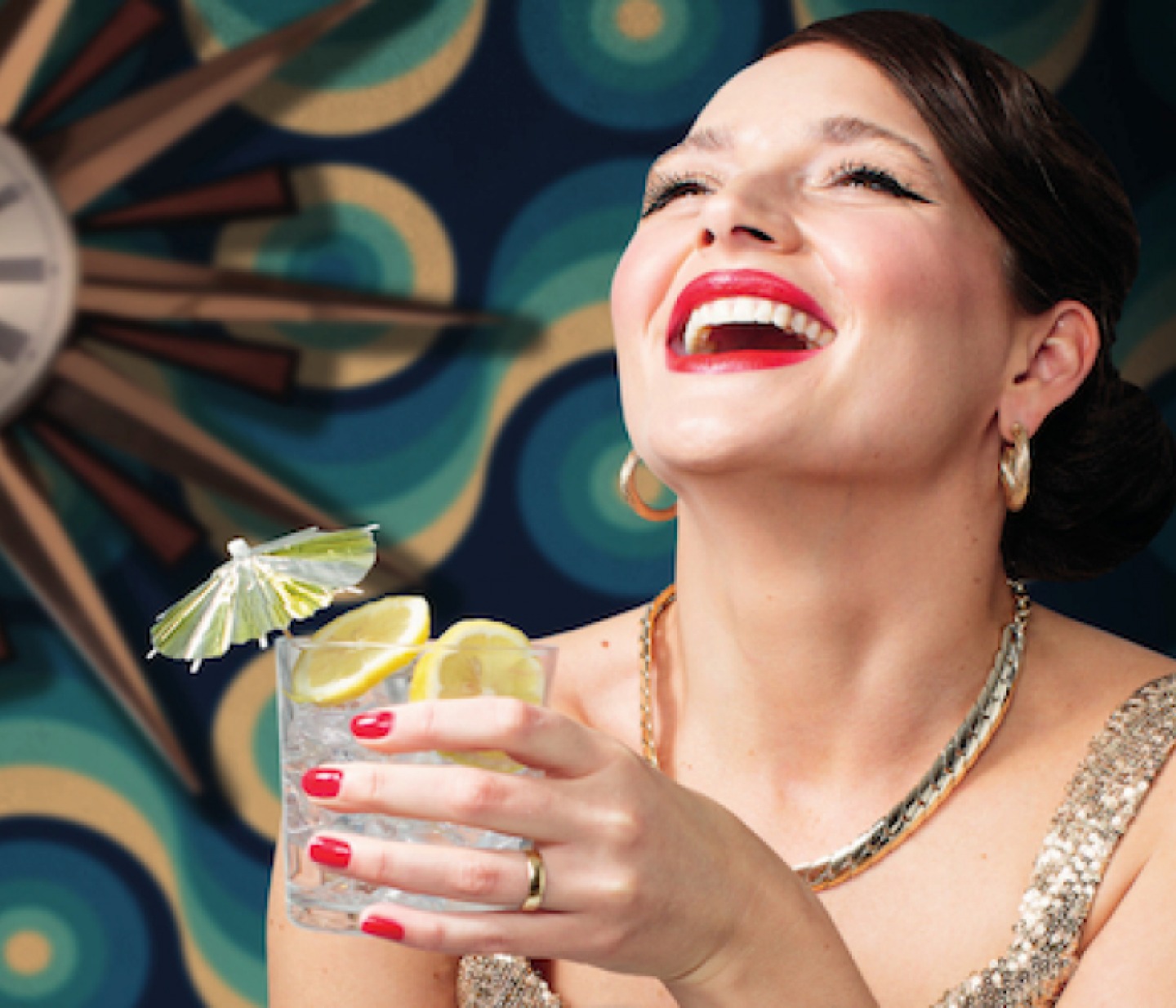 Abigail's Party
13TH–17TH JUNE
Darlington Hippodrome
darlingtonhippodrome.co.uk
In the year of the Queen's Silver Jubilee when The Sex Pistols were storming up the charts, at Hampstead Theatre in London, Mike Leigh and his cast were putting the finishing touches to Abigail's Party, a landmark of 20th century theatre. A record 16 million people watched its broadcast as Play for Today, and now you won't want to miss Mike Leigh's hilarious examination of 1970s British life at Darlington Hippodrome.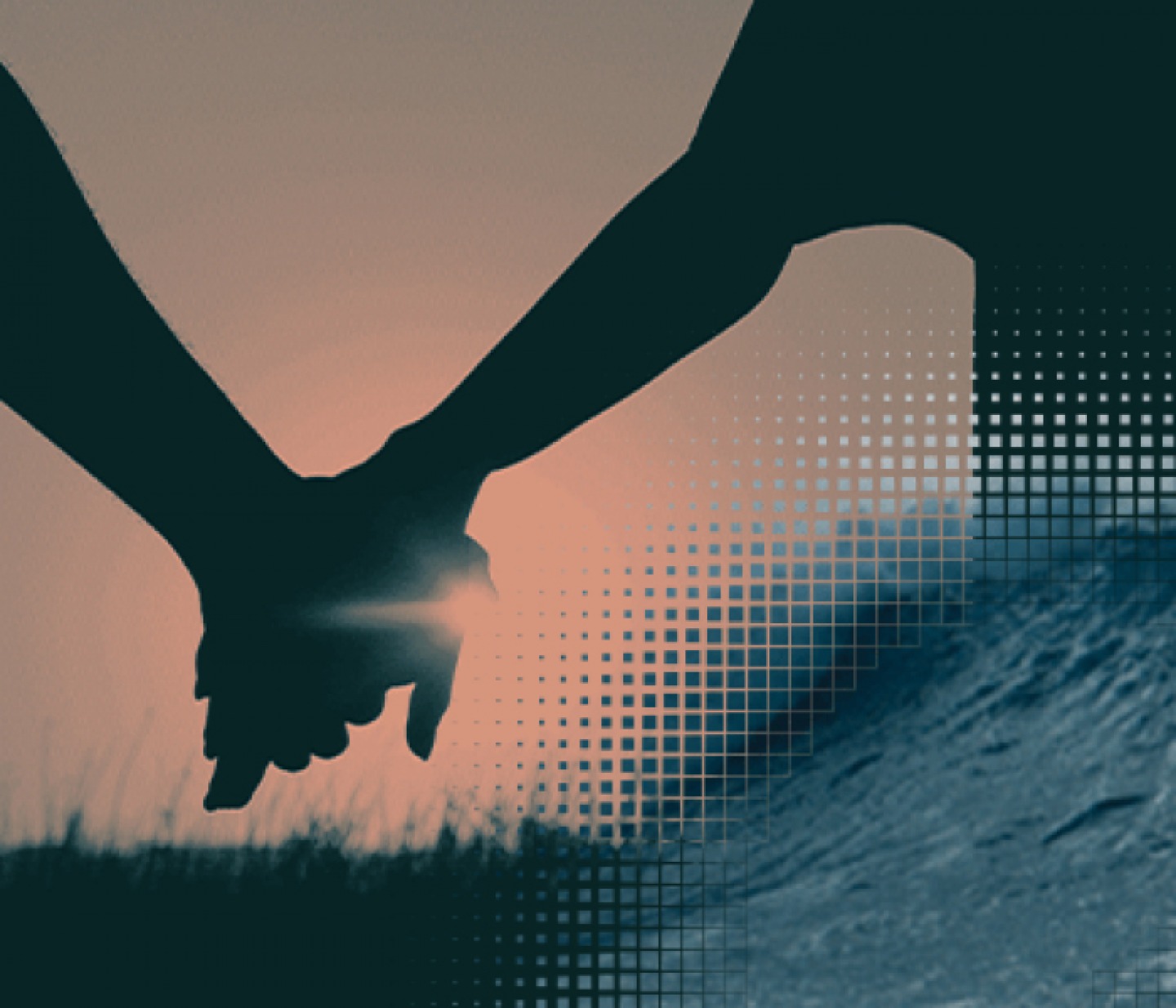 Opera North: The Pearl Fishers
17TH JUNE
Sage Gateshead
sagegateshead.com
Nadir and Zurga have their friendship put to the ultimate test as they fall in love with the same woman. Written 10 years before Carmen, Bizet's emotive melodies include the famous duet Au fond du temple saint. In this new concert they're under the baton of conductor Matthew Kofi Waldren, as this 160-year-old work is brought back to life.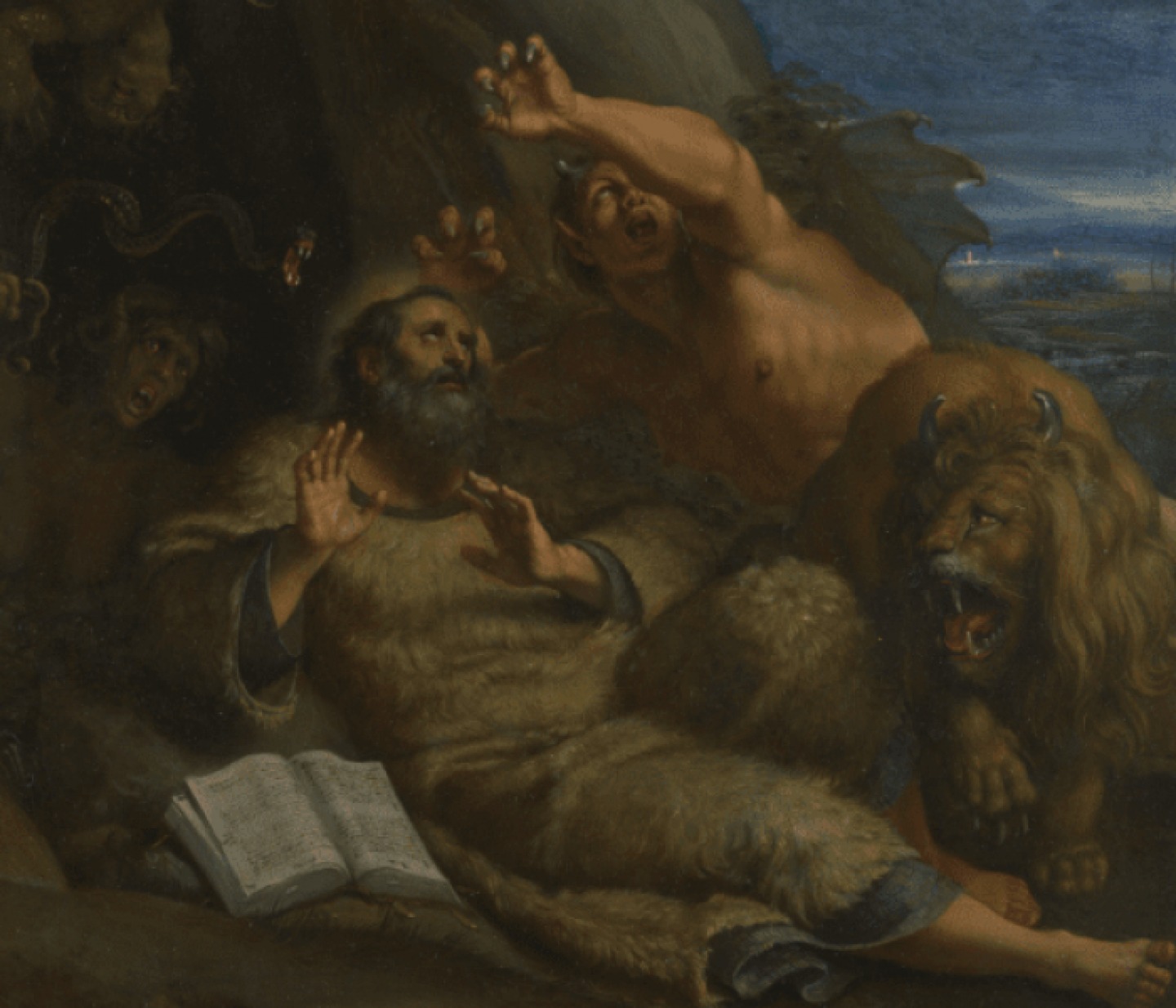 Sin
FROM 17TH JUNE
Auckland Castle, Bishop Auckland
aucklandproject.org
Until now the story of sin's relation to art has never been told, according to The Auckland Project. Sin is something everyone can relate to and this exhibition hopes to prove that by bringing together works of art that span centuries. You'll be invited to consider the theological ideas and depictions of 'sinful' everyday behaviour and to define your own meaning of sin. Don't miss the eight paintings from the National Gallery's collection as well as works on loan by Tracey Emin and Ron Mueck.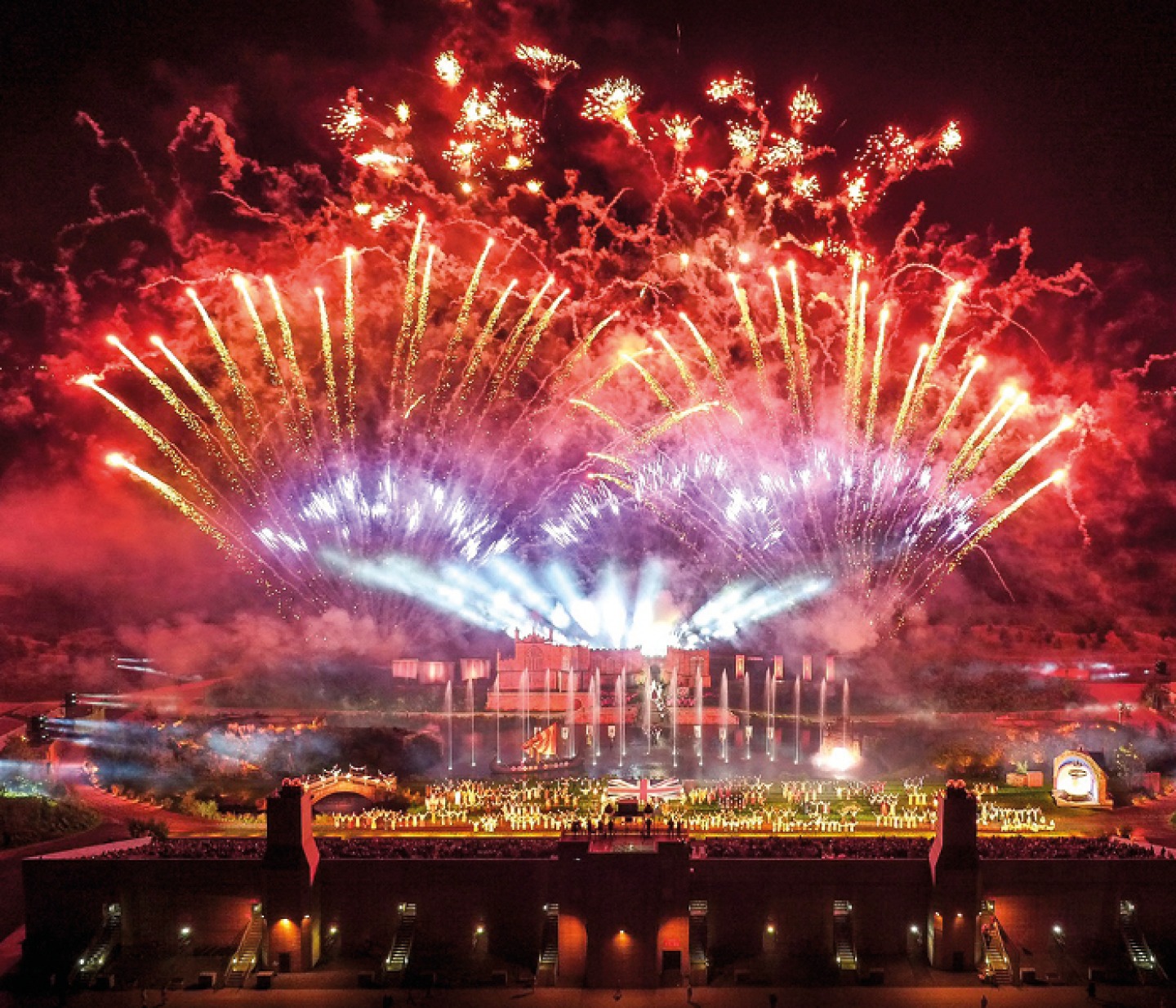 Kynren
FROM 29TH JULY
Flatts Farm, Bishop Auckland
11arches.com
Kynren – An Epic Tale of England returns to its Bishop Auckland stage this summer with an extended run and a new seating category (running every Saturday evening throughout the summer from 29th July–9th September). Always a sell-out we encourage you to book now as this 90-minute show is a unique experience not available anywhere else in the UK. Performed by a 1,000-strong cast and crew on a 7.5-acre outdoor stage, it's packed with daring stunts, stunning pyrotechnics and special effects which take you on a journey through British history. Read more about this unmissable show here.
ART, EXHIBITIONS & WORKSHOPS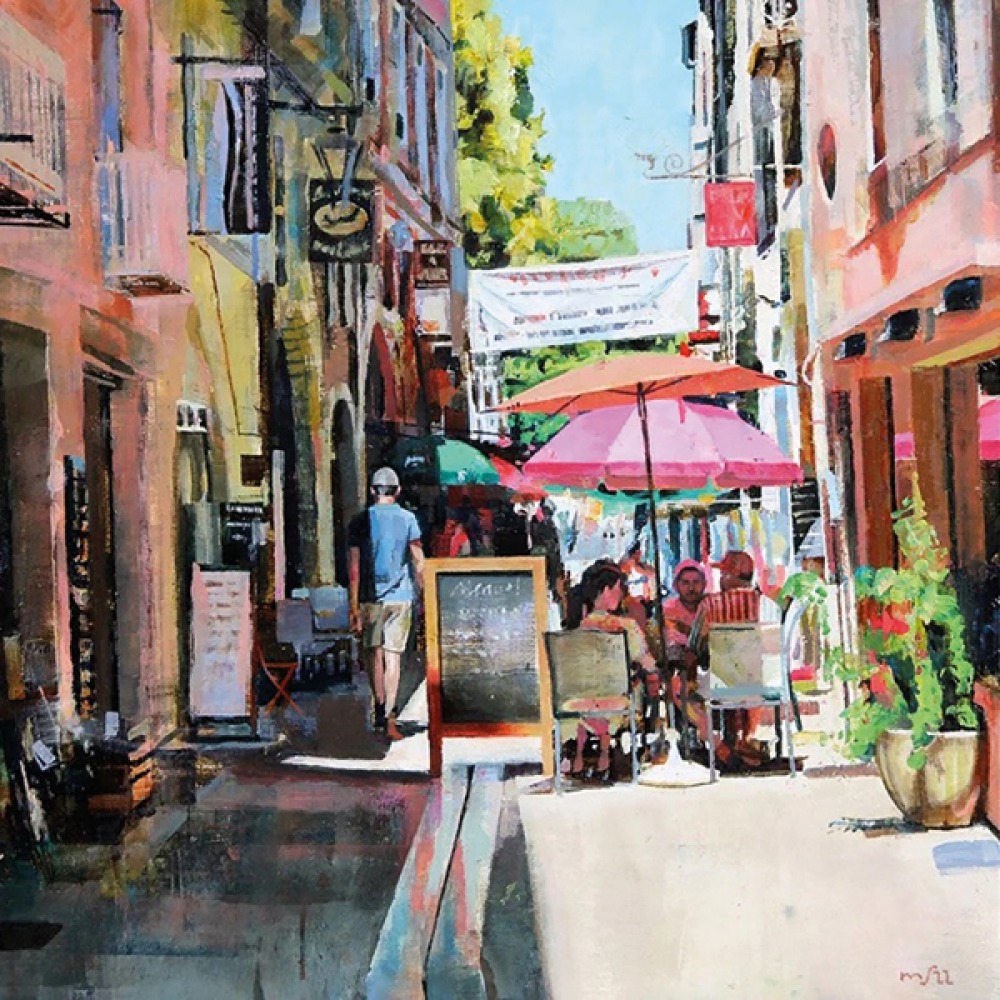 MARK DEMSTEADER: ELYSIUM
THIS SPRING
Hancock Gallery, Newcastle
hancockgallery.co.uk
See the works of esteemed figurative artist Mark Demsteader at Hancock Gallery this spring. Named as 'one of the most popular artists in the UK today' by the BBC, Hancock Gallery proudly present a new collection of exclusive work available to view and purchase. Get up close and personal with his signature portraits and compelling studies. Demsteader's oil paintings are showstopping and compelling in equal measure. Free to enter.
TITANIC EXHIBITION
MAY–SEPTEMBER
Dorman Museum, Middlesbrough
wearemiddlesbrough.com
This museum houses the largest public collection worldwide of locally made Linthorpe Art Pottery and designs by Dr Christopher Dresser, but don't miss their incredible new exhibition featuring original artefacts and stories about the passengers and crew who were on the 'unsinkable ship'.
MARK SOFILAS
THROUGHOUT JUNE
The Biscuit Factory, Newcastle
0191 261 1103 thebiscuitfactory.com
Originally from Western Australia (having migrated to the UK in 2008), Mark paints full time from his studio in Leeds and he's recognised for his original oil paintings which feature local and international scenes. He's self taught, and while he sometimes uses source material such as photography he prefers to rely on memory and imagination, and adopt a more organic approach to his paintings. We love Summer Haze II, which makes you want to jet away to warmer weather. See a selection of his work on display this month at The Biscuit Factory.

ALNMOUTH ARTS FESTIVAL
16TH–18TH JUNE
Alnmouth
alnmouthartsfestival.org.uk
Local artist and parish councillor Judy Hill came up with the idea of Alnmouth Arts Festival back in 2005. There've been 15 two-day events since then, and by 2019 it was one of the largest events in the village's cultural calendar with more than 60 creators exhibiting their work. This year, expect to see work from Becky Davies who is inspired by Northumberland's diverse landscapes, paintings from Brian D Powell who is still honing his talent at the grand age of 91, and landscape art from Angela Darling who is originally from South Africa.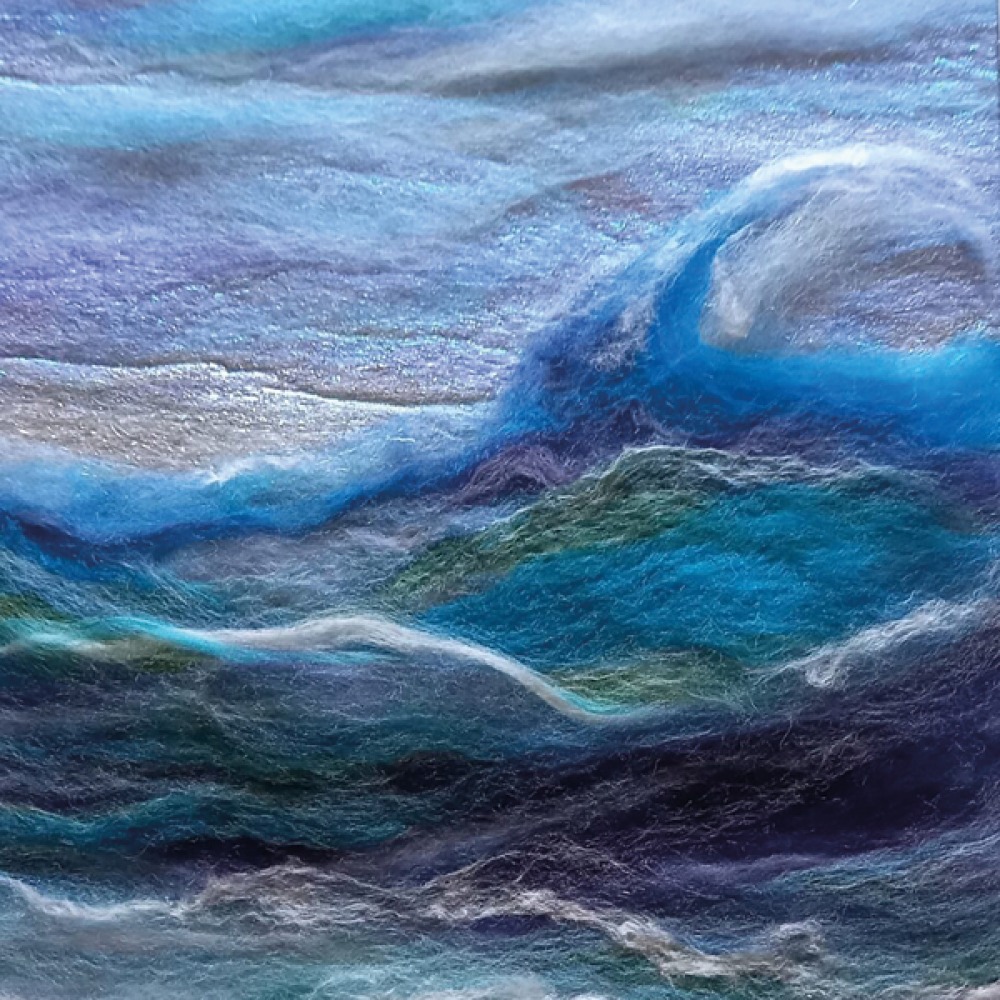 LOWRY AT THE SEASIDE
UNTIL 4TH NOVEMBER
Berwick Museum and Art Gallery
museumsnorthumberland.org.uk
This exhibition is inspired by Lowry's seaside holidays in Berwick and his many visits to the town. The painting 'Beach Scene' is on permanent display in Berwick Museum and Art Gallery but you'll also see other works inspired by his seaside holidays, including posters, postcards, confectionery and games connected to the coastal town.
GREAT BRITISH COMICS EXHIBITION
UNTIL 2ND JULY
Preston Park Museum & Grounds
01642 527375
prestonparkmuseum.co.uk
There's nothing wrong with being a nerd. Actually, Preston Park Museum & Grounds are celebrating just that. From the political comics of the Victorian era to the told and retold stories of Dennis the Menace, comic book stories are in the spotlight as the museum displays 150 years of Great British Comics. There's original Judge Dredd artwork by Jim Baikie, original Tank Girl artwork by Rufus Dayglo and first issues, and you'll also learn how a comic strip is printed. Maybe you'll be inspired to create your own?
GAIL HENDERSON
UNTIL 31ST OCTOBER
MIMA, Middlesbrough
01642 931232
mima.art
Artist Gail Henderson creates abstract self-portraits. In this commission on display at MIMA, each line is a 'performance and expression' of her inner state when she was creating the pieces. We love her works Sibilla 2012 and Salmacis 2012, which were acquired for the Middlesbrough Collection through the Tees Valley Response Collecting scheme.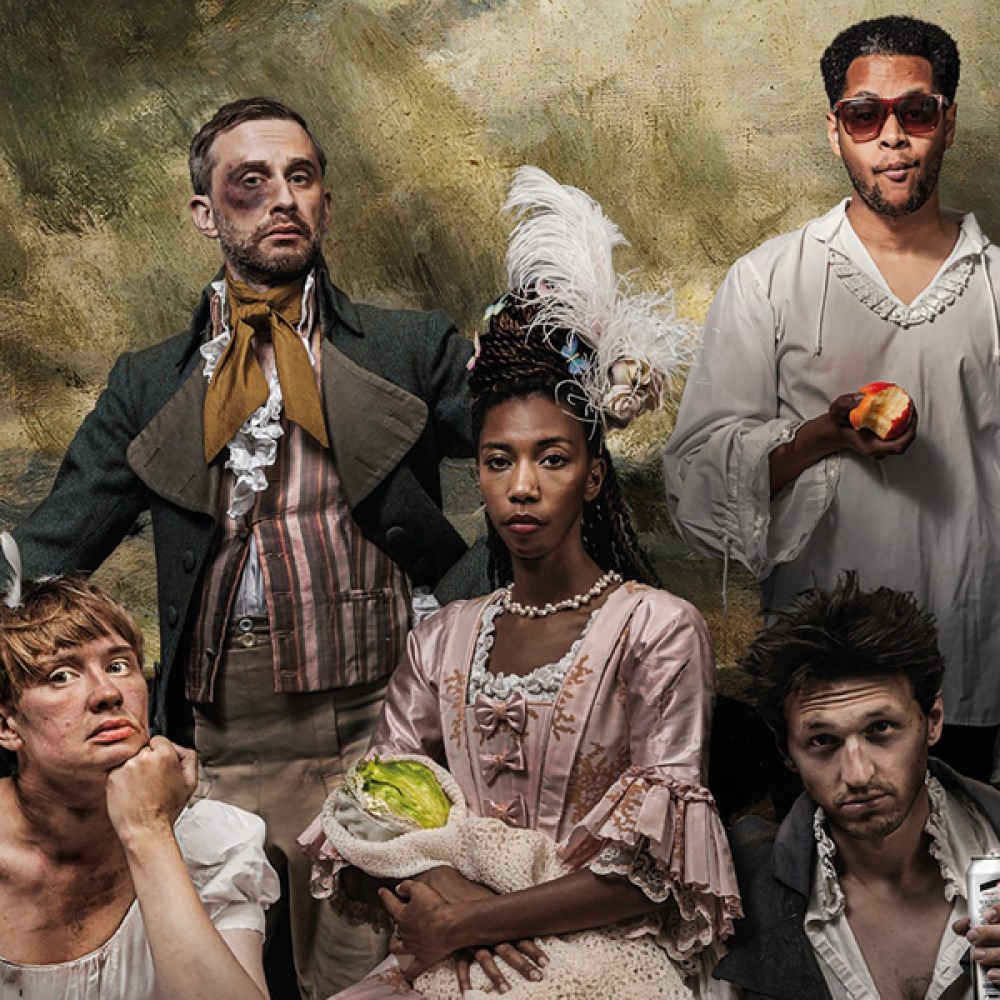 I, DANIEL BLAKE
25TH MAY–10TH JUNE
Northern Stage, Newcastle
0191 230 5151
northernstage.co.uk
Adapted for stage by Daniel Blake himself (Dave Johns, who played him in the film directed by Ken Loach), this is a hugely important local story, which is still just as relevant today, but told in a new light. Dan is a carpenter, a Geordie, on the mend after a heart attack. Katie has just arrived from London and finally got a council house, and a fresh start. With 14.5 million people living in poverty in the UK I, Daniel Blake is not fiction, and the story is a relevant one. Read our interview with Dave at livingnorth.com, where he discusses how this well-known story was adapted for the stage.
WUTHERING HEIGHTS
6TH–10TH JUNE
Northern Stage, Newcastle
0191 230 5151 northernstage.co.uk
Channelling Emily Brontë's wit and emotion in equal measure, Inspector Sands are bringing the infamous love story of Heathcliff and Catherine to Northern Stage. We're told to expect violence, peril, social awkwardness, exhilarating music, high winds and mud.
FAT CHANCE
14TH JUNE
Hipp @ The Hullabaloo, Darlington
01325 405405
darlingtonhippodrome.co.uk
Meet Rachel, a young actress from Boro whose funny but politically powerful one-woman show explores her true-life experience of weight gain from size 8 to 18. She's experienced it all – from audition nerves to literally breaking a leg, and now she's sharing her story.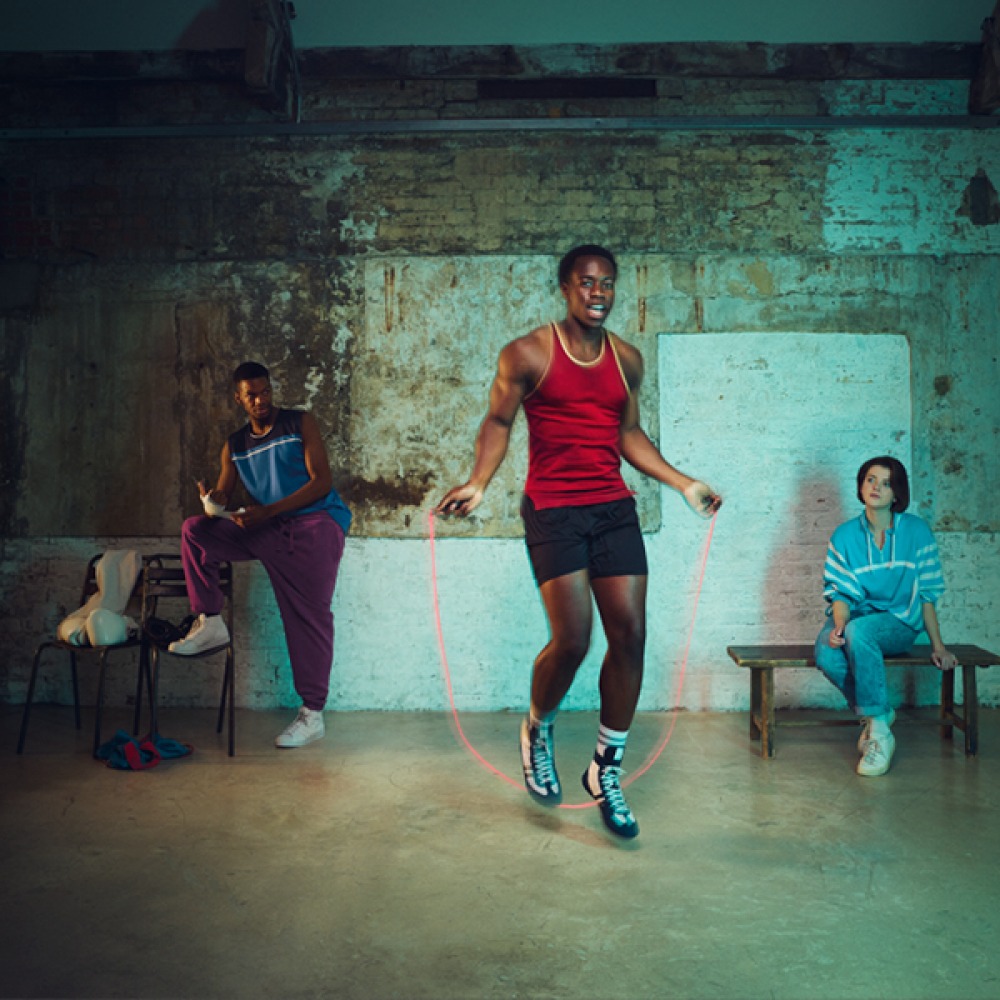 SISTER ACT
19TH–24TH JUNE
Newcastle Theatre Royal
0191 232 7010 theatreroyal.co.uk
All our prayers have been answered. This brand new production of the Broadway and UK smash hit musical Sister Act comes direct from London. Starring West End legend Lesley Joseph, Hairspray favourite Lizzie Be and Emmerdale and Waitress star Sandra Marvin, it has a star-studded cast. Deloris' life turns upside down when she witnesses a murder and she's placed under protective custody in a convent. Encouraged to support the struggling choir there, she helps her fellow sisters find their true voices, and in doing so, she rediscovers her own.
SUCKER PUNCH
21ST–23RD JUNE
The Fire Station, Sunderland
0191 570 0007 sunderlandculture.org.uk
Having spent their youth in the same boxing gym, best mates Leon and Troy step into the ring and face up to who they are. This production of the coming of age story, Sucker Punch, combines the gritty landscape of South East London with popular tunes from the 80s. Having won the Alfred Fagon Award, The Writers Guild Award for Best Play and been nominated for an Olivier Award for Best New Play, we're expecting great things.
YOU NEED TO SAY SORRY
FROM 22ND JUNE
Laurels, Whitley Bay
0191 252 0923
laurelswhitley.co.uk
Viv is lonely, so throws herself into the world of social media. As well as posting her photos and thoughts, she's enjoying talking to friends – and friends of friends… like Bill. He's lonely too, and seems like the perfect man. He wants to meet but Viv knows to be careful. She knows to arrange to meet during the day, in a coffee shop perhaps, and to tell her daughter where she is. But do we ever really know the people we're talking to online? This show explores the dangers of modern-day communicating and dating.