Meet the Writer of New Musical Mayflies at York Theatre Royal
Audiences are loving the world premiere of Mayflies at York Theatre Royal
Living North catch up with writer and award-winning composer, lyricist and songwriter Gus Gowland (who is a resident artist at the theatre) to find out more about his progressive new play which is on stage on 12th and 13th May.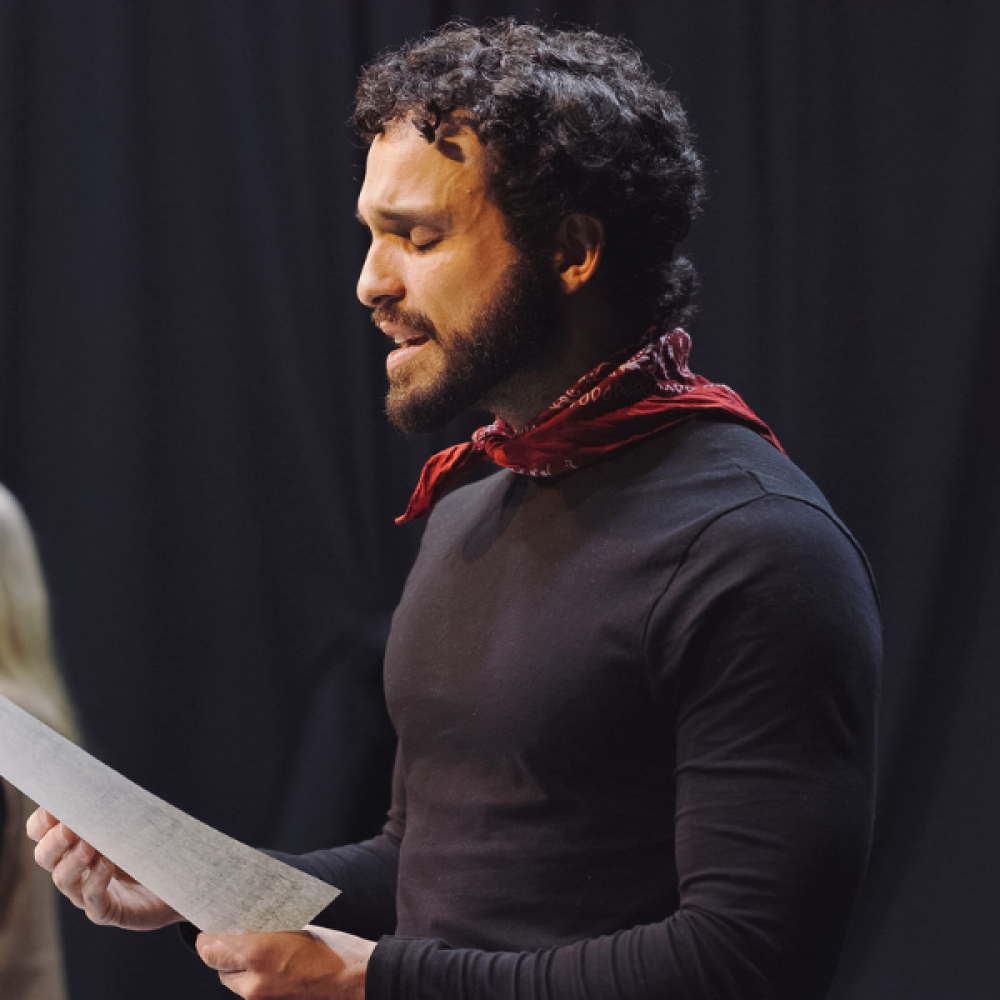 Originally a Londoner, Gus started out as an actor but has always had a love for musicals and over the last decade or so he's transitioned fully into writing musicals. 'I'm much happier now being the person that writes, rather than the person who does the singing and the acting,' he laughs. 'Alongside being a writer, I'm also an educator. I work at Leeds Conservatoire running their MA courses in Musical Theatre, and I've got a Doctorate in Musical Theatre. My fiancé is from North Yorkshire and we moved up here when he got a job as CEO of Rural Arts in Thirsk. We've been here since 2019 and now we're fully ensconced and here long term.'
Gus's first full-length musical Pieces of String was named The Stage's Best Regional Musical of the Year and nominated for the UK Theatre Best Musical Production award. He won The Stage Debut Award for Best Composer/Lyricist, and was nominated for the inaugural Writer's Guild of Great Britain Award for Best Musical Theatre Bookwriting. 'That showed at the Mercury Theatre in Colchester and was an incredible experience,' he says. 'I'd worked on it for a quite a long time – there was maybe seven years of workshops and development before it made it to the stage. Being able to see that in the theatre was amazing and the response was so wonderful, it was really moving. That was a real highlight. What's really wonderful is that that show was filmed and is on Digital Theatre so people have found it in the years since we streamed it during the pandemic. I find lots of students find my work that way. It's something I'm really proud of and I hope it'll come back for another production sometime soon. Fingers crossed!'
His new play Mayflies tells the story of a romantic relationship between May and Fly. After swiping right, left, up and down across dating apps, May and Fly match. Over time their romance grows into something real – and then they meet. The production explores the different versions of themselves people become during relationships and how – in the blink of an eye things can change. In a unique twist, the three actors will alternate the roles of May and Fly with each pairing providing a different perspective on relationships.
'It's so exciting,' Gus exclaims. 'Mayflies is a love story between two people and I wanted to use the life cycle of a mayfly as a metaphor. I always knew that the mayfly famously lived and died in a day but what I didn't know is that it had a really long gestation period of sometimes up to two years. I thought that was really interesting and it struck me as being similar to a slow-burning online relationship. So I created this love story that builds online for a long time. The couple finally meet in real life and we see what happens.
'I really wanted to write something that was flexible in terms of casting with age, race, sexuality and gender, partly because I really wanted a challenge for myself as a writer. There've been a few productions over the last few years of shows where they've done things like gender flipped casting or multiple casts and I find that really interesting but they have always been things that have been done to productions that already exist. I wondered whether it would be possible to write it into the work so that's the way it's made – not a later choice when it's revised a few years later. In terms of the way people fall in love, we're all the same, and I thought being able to showcase that with anyone would be really interesting. So what we've done for this production is although there are two characters we've cast three actors, so there are three different pairings you can see, depending on which show you're at. What's really fascinating is how different the material feels when it's in the hands of a different performer – how their age, gender and sexuality informs the way that we as an audience see that love story, and all the assumptions we bring to it. It's really exciting and I can't think of a time that this has been done before in musical theatre. It's really exciting just to hear how different songs sound in different voices – that can really change the sound of the song even though the material is the same. For me as a writer, that's so exciting to have your work being interpreted differently.'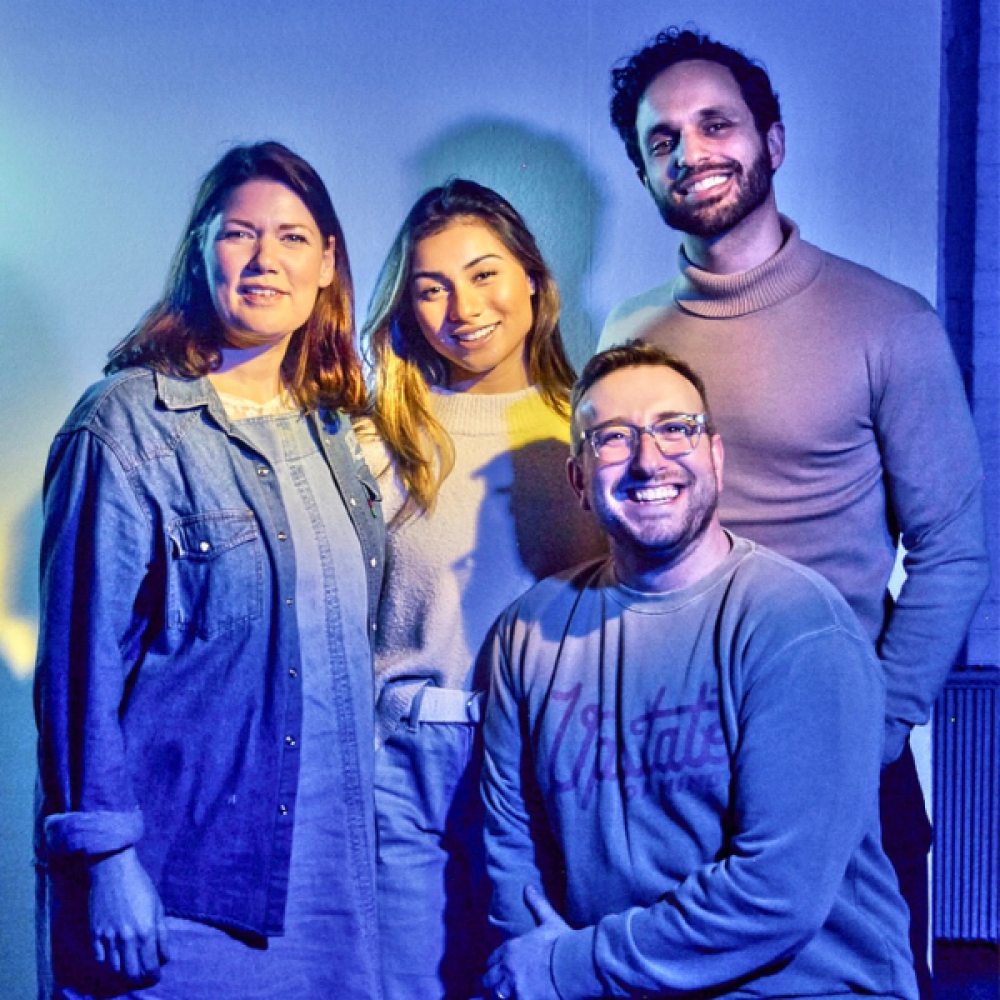 With three more shows remaining at York Theatre Royal, Gus says it doesn't matter which version you see. 'I just hope the audience will be moved by it and find it funny and touching,' he says. 'I hope the core of the love story is there regardless.'
York has become Gus' adopted home and he's proud to have his play on stage here. 'I feel really settled here and I'm proud to be a resident artist at York Theatre Royal along with two others. It's been wonderful to feel part of the theatre and the organisation and to get to understand how it works from the inside,' he says. 'Seeing all the different people who work there and how they all come together to make it work has been brilliant. I feel really honoured that York Theatre Royal, who haven't produced a musical in living memory, have chosen to produce one of my shows – a brand new musical, that isn't based on something already existing. I'm so honoured and proud to have that happen in York.'
The last performance of Mayflies coincidentally falls on the same day as the grand final of the Eurovision Song Contest and in 2014, Gus was on the UK Jury – so before we let him go, we must ask him about that! 'That was such an amazing honour and experience,' he says. 'What a year to be involved – the year Conchita Wurst won. It was top tier Eurovision! I'm a massive Eurovision fan and I've watched it every year since I was a kid, so it was really exciting. There were five of us on the jury and we had to watch a semi final and vote on that, then watch the dress rehearsal of the grand final (so you vote the night before the actual show – I guess so they have the time to collate the jury's votes). It was really tense because you're not allowed to speak to the other judges. There were lawyers in the room – it's taken very seriously – but it was amazing and it was a lovely thing to be part of. I hope that one day I get to be part of it by writing a song. That's the next goal. To have my little piece of it is just amazing. I really like this year's entry! I think it's really fun. It's a real earworm. The more I hear it, the more I love it. I think it's really catchy and Mae Muller is going to do a great job.'
Don't miss Mayflies at York Theatre Royal on 12th May at 7.30pm and at 2.30pm or 7.30pm on 13th May.