Autumn and Christmas Fairs, Concerts and Halloween Trails: What To Do This October
Get out and about with our list of things to do
We've rounded up must-not-miss events and activities this October, including some spooktacular trails, family fun and your first taste of Christmas with Living North's Christmas Fair.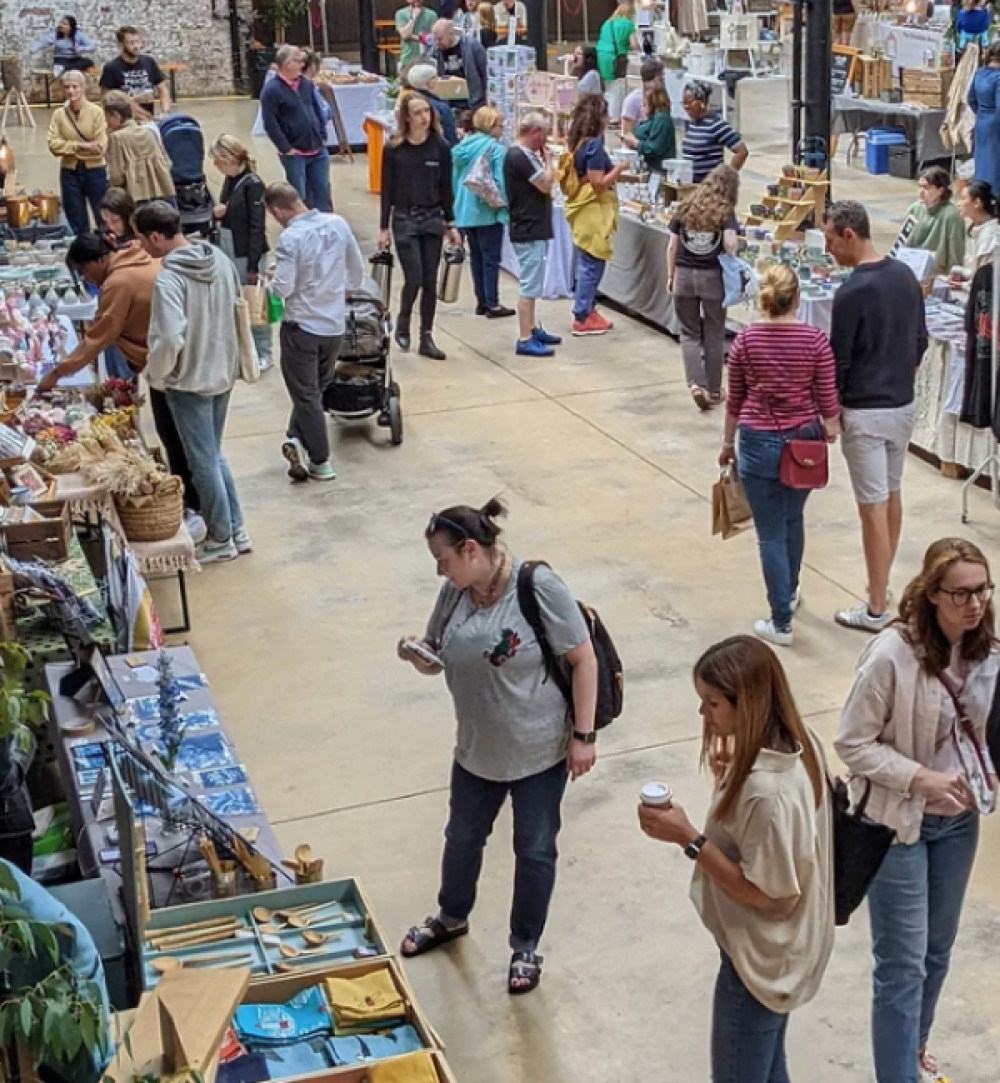 THE NORTHERN ANTIQUES FAIR
29TH SEPTEMBER–2ND OCTOBER
The Garden Rooms at Tennants, Leyburn
01969 621146 tennantsgardenrooms.com
The Northern Antiques Fair returns to The Garden Rooms at Tennants after a very successful relocation from Harrogate where this prestigious fair had been running since 1951. Growing in size, there will now be more than 40 exhibitors showcasing a wide selection of disciplines including furniture, paintings, glass, jewellery, sculpture, ceramics, clocks and watches, Art Deco design objects and much more. There is ample free parking, plus a café, bar, bistro and gift shop to round off a rewarding day out.
LIFE BY LUXMURALIS
12TH–16TH OCTOBER
Durham Cathedral
durhamcathedral.co.uk
Reflect upon life on our planet in this new exhibition at Durham Cathedral: Life by Luxmuralis – a spectacular sound and light performance. From sunrise to sunset, light and sound is used to create an immersive experience that journeys through the beauty of planet earth, portraying the sounds and textures of humanity, extinction and time. The sound and light art will be projected onto architectural features, transforming and enveloping the Cathedral. Visitors can walk through and view individual light and sound art installations. The sounds are musical pieces are composed by David Harper and the artwork and visual imagery is created by artist Peter Walker.
WATERCOLOUR AND DRAWING CLASSES
13TH SEPTEMBER–18TH OCTOBER
The Witham, Barnard Castle
01833 631107
thewitham.org.uk
Anne Lee, an artist who lives in Teesdale, has spent part of her career teaching art and textiles. Now she draws and paints watercolours, particularly landscapes, still life subjects and flowers (but does develop some of these drawings and paintings into machine embroidery and prints). Using what she's learned throughout her career, she'll teach you the skills you need to create your own beautiful drawings.
AUTUMN MARKET
2ND OCTOBER
Boiler Shop, Newcastle
madeupnorth.info
Made.UpNorth are returning to the Boiler Shop for their autumn market! It promises to fill the venue to the brim with 65 makers, artists, and businesses, highlighting the brilliant talent which calls the North home.
THE FUTURE BELONGS TO WHAT WAS AS MUCH AS WHAT IS
UNTIL 30TH OCTOBER
Housesteads Roman Fort
english-heritage.org.uk
To celebrate Hadrian's Wall's 1,900th anniversary, working with renowned artist and designer Morag Myerscough, local residents have helped reinvent and rebuild the North Gate at Housesteads Roman Fort, opening up views from a perspective that was last experienced 1,600 years ago. The Future Belongs To What Was As Much As What Is offers a contemporary take on the original Roman gatehouse at Housesteads, one of the wall's best preserved and most important sites, connecting the people of 2022 back to the year 122. Adding a splash of colour to this historic fort, it stands in the exact same spot that the North Gate once stood. Using scaffolding, the installation has been erected to the same height as the original to echo the views the Roman soldiers would have experienced, and has been decorated with Morag's signature colourful artwork using words and ideas from local groups, and with help from Newcastle poet Ellen Moran. To find out more, read our interview with Morag at here.
JOURNEY IN COLOUR
UNTIL 30TH OCTOBER
The Bowes Museum,
Barnard Castle
01833 690606
thebowesmuseum.org.uk
Join a dazzling journey of discovery and adventure at The Bowes Museum as you explore the Journey in Colour exhibition, where visitors can take in hundreds of years of creativity with colour from the Renaissance to the present day. Presented alongside the Museum's extraordinary collection are new artworks, vases and technologies created by artists and colour fanatics, and visitors can 'play' with colour on five-metre interactive light towers. Children can join in the fun by borrowing an explorer coat and backpack to follow an explorers' trail around the exhibition, finding out facts and answering questions about the objects that inspired some of the vases.
ILLUMINATED SHEEP
UNTIL 31ST OCTOBER
35 locations across Northumberland (with guest appearances in Newcastle and North Tyneside)
laingartgallery.org.uk
A new visual arts trail is lighting up Northumberland to celebrate the arrival of The Lindisfarne Gospels in the North East. Inspired by The Gospels' themes of light and pilgrimage, Illuminated Sheep is encouraging locals and visitors alike to find their inner shepherd (use #FindTheFlock to share your finds on social media). A flock of 40 life-sized illuminated sheep, created by artist Deepa Mann-Kler, have appeared, creating a number of trails that can be completed on foot, bike or by public transport. Deepa uses light, colour and humour to connect with audiences, and this is a great example of her unique work. Illuminated Sheep is being developed and managed by Hexham Culture Network on behalf of Hexham High Street Heritage Action Zone (HSHAZ) and led by Queen's Hall Arts.
THESE ARE OUR TREASURES
UNTIL NEXT YEAR
Laing Art Gallery, Newcastle
0191 278 1611
laingartgallery.org.uk
Developed by Glasgow-based artist Ruth Ewan, These are Our Treasures is a National Lottery Heritage Fund-supported project created in response to the Lindisfarne Gospels. Ruth posed the question: 'what do you treasure?' in a series of workshops in libraries across the region, and the result is this display of precious objects belonging to the people of the North East.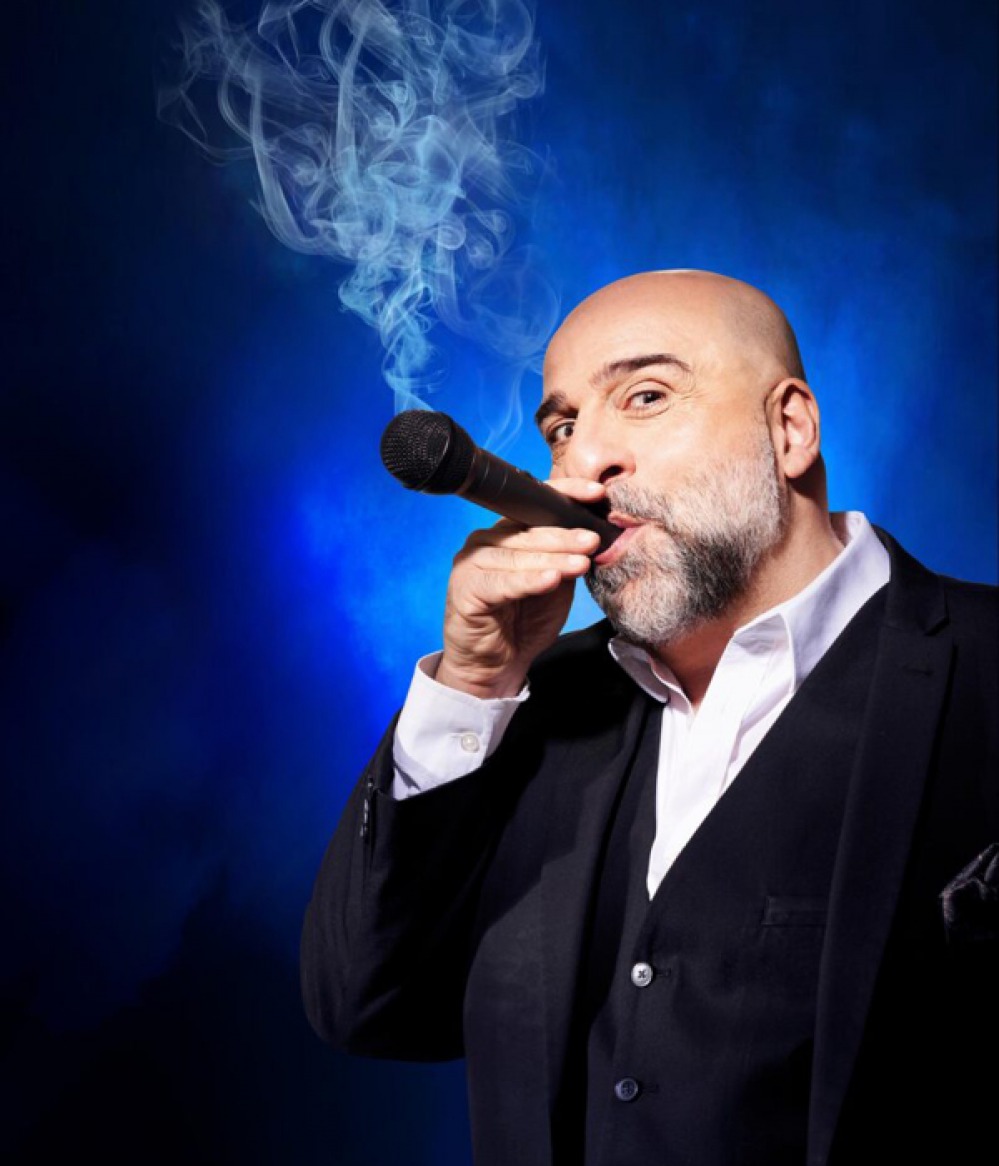 THE LOST VOICE GUY COMEDY SHOWCASE
8TH OCTOBER
Gosforth Civic Theatre
0191 284 3700
gosforthcivictheatre.co.uk
Lost Voice Guy (Consett's Lee Ridley) is loved by comedy fans across the region. In April last year, Lee chose voice-over artist Dan Pye, who grew up in Whickham and currently lives in Hunwick, to be his new voice donor. Joining him on his Comedy Showcase is Britain's Got Talent winner Jon Courtenay – the first-ever Golden Buzzer Act to win the ITV show – and legendary comedians Freddy Quinne and Sammy Dobson. That means you're promised laugh after laugh.
LAUREN PATTISON: IT IS WHAT IT IS
8TH OCTOBER
The Stand, Newcastle
0191 232 0707
thestand.co.uk
Following a whirlwind couple of years (with awards and sell-out shows), Edinburgh Comedy Award Best Newcomer nominee and Geordie lass Lauren Pattison is back with a new show. Reluctant to share too much info (because, as we all know now, things can change very quickly in the modern world), this show 'is what it is'. We're sure what it is will be brilliant.
OMID DJALILI: THE GOOD TIMES TOUR
12TH OCTOBER
Middlesbrough Town Hall
01642 729729 middlesbroughtownhall.co.uk
On a Zoom gig Omid got muted by 639 people, so we're sure the multi award-winning comedian and actor is glad to be back where he belongs – on a stage – and he's bringing back the Good Times. Omid's stand-up performances are a masterclass of comedy and always receive rave reviews.
HARRY HILL: PEDIGREE FUN
14TH OCTOBER
Tyne Theatre & Opera House, Newcastle
0844 249 1000
tynetheatreandoperahouse.uk
This all-singing, all-dancing one-man spectacular is exactly what you'd expect from all-round entertainer Harry Hill. He didn't realise how much he enjoyed performing live until lockdown, and he's glad to be back. He'll be joined by his sidekick Stouffer the Cat and audiences will meet Harry's new baby elephant and The Information Worm.
SPIKE
18TH–22ND OCTOBER
Darlington Hippodrome
01325 405405
darlingtonhippodrome.co.uk
It's 1950s Britain, and out of the gloom comes The Goon Show. While Harry Secombe and Peter Sellers are taking things seriously, chief writer Spike Milligan is pushing the boundaries of comedy – and in doing so, testing the patience of the BBC. Starring Robert Wilfort (as seen in Gavin and Stacey and Bridgerton) as Spike, we're sure this show will bring you plenty of laughter.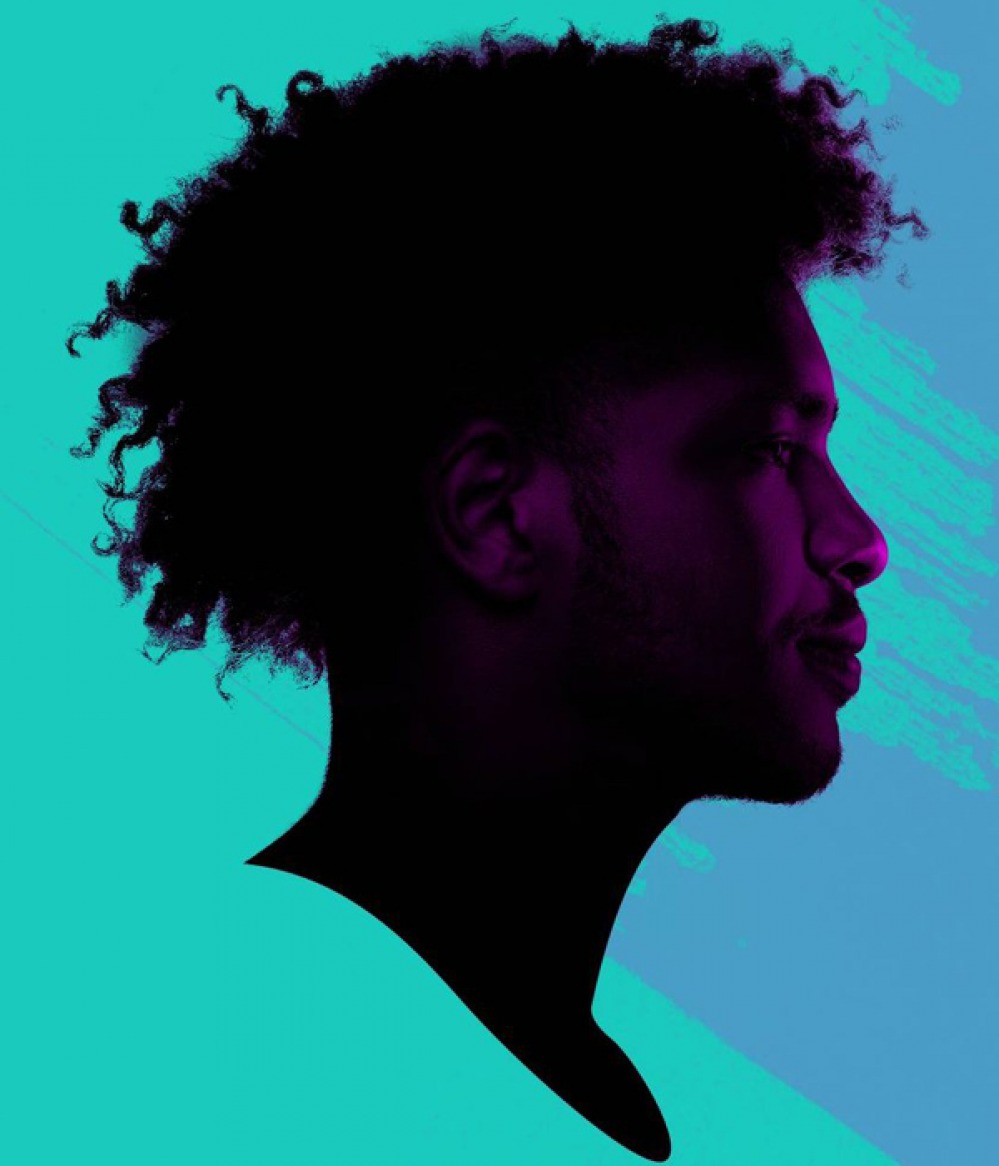 PROFESSOR BRIAN COX: HORIZONS WORLD TOUR
1ST OCTOBER
Sunderland Empire
atgtickets.com
Using state of the art LED screen technology, the Sunderland Empire will be filled with images of far-away galaxies, alien worlds, supermassive black holes and a time before the Big Bang. Horizons is a celebration of our civilisation (music, art, philosophy and science) and offers an optimistic vision of our future. Brian will be joined by co-host of The Infinite Monkey Cage and award-winning comedian Robin Ince to answer your burning questions.
A DOLL'S HOUSE
3RD OCTOBER
Alnwick Playhouse
01665 660550
alnwickplayhouse.co.uk
Nora is a happily-married woman with a loving husband and three beautiful children. Seems perfect right? But when a man from her past appears that perfection unravels and she's forced to make the ultimate choice. Award-winning, Durham-based Elysium Theatre Company brings this drama to the stage in a sensational new production.
THE IMPORTANCE OF BEING EARNEST
4TH–8TH OCTOBER
Northern Stage, Newcastle
0191 230 5151
northernstage.co.uk
Award-winning director Denzel Westley-Sanderson is breathing new life into Oscar Wilde's wittiest comedy: The Importance of Being Earnest. Humour meets contemporary culture in this show, which is packed with chart-toppers. This vibrant retelling brings relevance and a unique insight into dysfunctional families, class, gender and sexuality.
MY VOICE WAS HEARD BUT IT WAS IGNORED
7TH OCTOBER
Gala Theatre, Durham
0300 026 6600
galadurham.co.uk
My Voice Was Heard But It Was Ignored is an urgent interrogation of racial identity. Gillian watches as her student Reece's face is pressed into the wet gravel with a policeman's knee in his back. The next day Reece locks them both in her classroom, wanting her to pay and understand the pain her inaction has caused.
AN EVENING WITH DAVID PUTTNAM
11TH OCTOBER
The Fire Station, Sunderland
0191 570 0007
sunderlandculture.org.uk
Don't miss this conversation with one of the legends of British cinema. Multi award-winning film producer Lord David Puttnam will reveal the stories behind some of his greatest movies (including Chariots of Fire and Midnight Express). He's the patron of Schools NorthEast, an organisation set up in 2007 to represent all schools in the North East; and in that same year he was given the freedom of the City of Sunderland. We're sure he's got plenty of knowledge to share.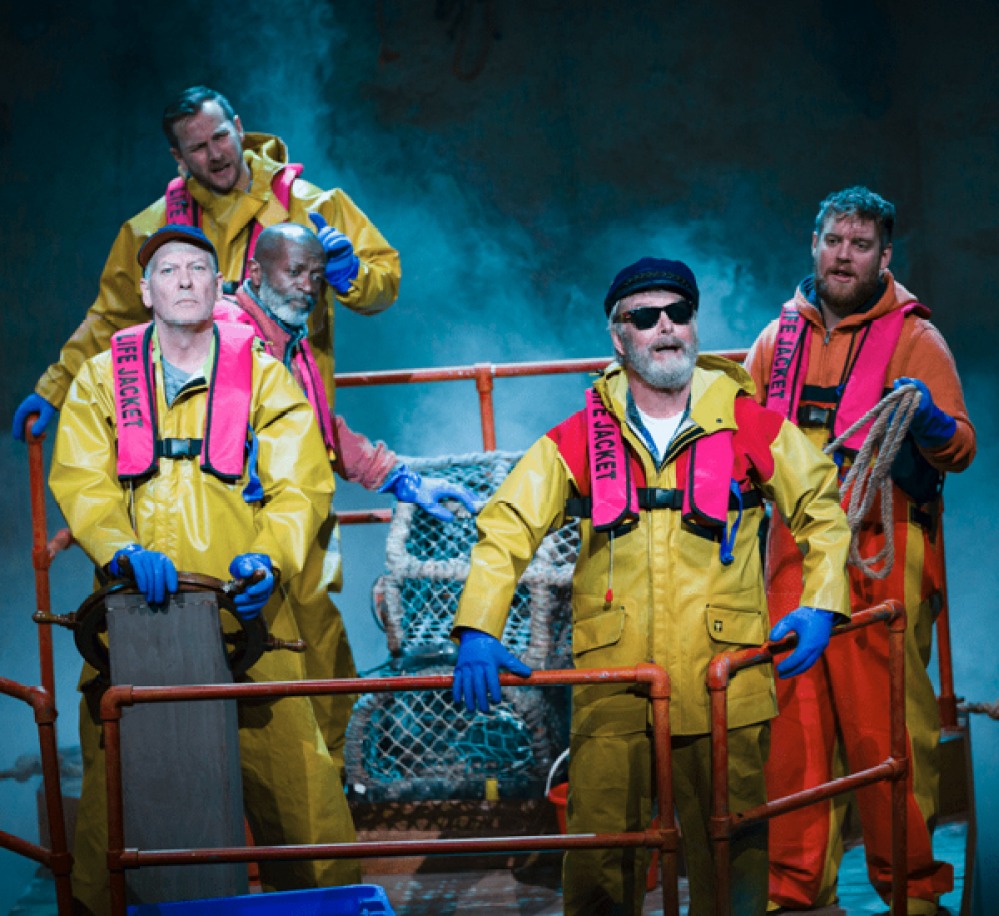 FISHERMAN'S FRIENDS: THE MUSICAL
11TH–15TH OCTOBER
Theatre Royal, Newcastle
0191 232 7010 theatreroyal.co.uk
When a group of Cornish fishermen came together to sing traditional working songs, they didn't expect to end up on the Pyramid Stage at Glastonbury. Based on the true story of the chart-topping Cornish singing sensations and their movie, this musical is a feel-good voyage through friendship, community and good music. Its star-studded cast includes Corrie's James Gaddas, Mamma Mia's Parisa Shahmir and The X Factor's Anton Stephans.
WATSON: THE FINAL PROBLEM
18TH OCTOBER
Alnwick Playhouse
01665 660550
alnwickplayhouse.co.uk
Forever fans of detective stories, we've got our eye on Watson: The Final Problem, based on the stories by Sir Arthur Conan Doyle. It's 1894 and Watson is alone. The people of London are muttering false reports and rumours, and it's time to set the record straight. Holmes and Watson must come together to face their greatest ever challenge in this gripping play.
DERREN BROWN: SHOWMAN
18TH–22ND OCTOBER
Stockton Globe
stocktonglobe.co.uk
You can trust us when we tell you this show is spell-binding – but we can't tell you anymore than that, because we wouldn't want to spoil it for you. The multi award-winning Derren Brown thrives on stage, and always leaves audiences bamboozled. Just when you think you've figured out how he's done something, he'll throw another curve ball. His one-man shows are critically acclaimed, so you really won't want to miss this.
FROM LOCH NESS WITH LOVE
20TH–22ND OCTOBER
Seaton Delaval Arts Centre
0191 237 5460
seatondelavalartscentre.com
From Wave Theatre, this emotional story (with touches of humour) explores themes of friendship, love, grief and mental health as five characters come together on the shoreline of Loch Ness to find a pathway to hope. It's an inspiring show.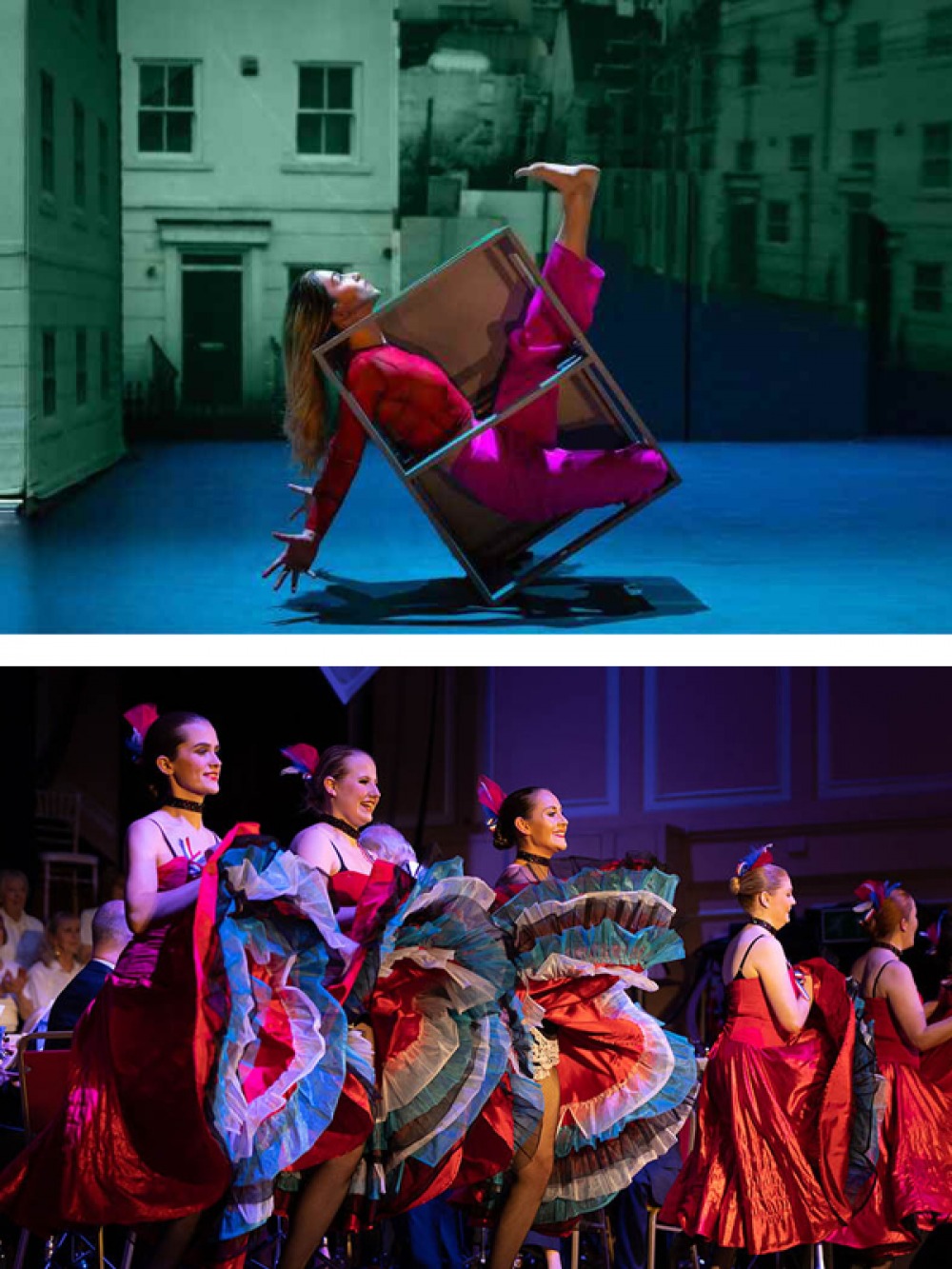 MOTIONHOUSE: NOBODY
4TH OCTOBER
Darlington Hippodrome
01325 405405 darlingtonhippodrome.co.uk
Described as a 'dance-circus adventure' this fast-paced show explores the tension between our inner lives and how we make sense of the world with mesmerising choreography and stunning digital projections. You'll follow seven characters on their journey of self-discovery to find strength and support in each other.
CROWN BALLET: SWAN LAKE
7TH OCTOBER
The Maltings, Berwick
01289 330999
maltingsberwick.co.uk
The most famous ballet of all time, Swan Lake, will be brought to you by Crown Ballet. Loved by generations, it continues to attract huge worldwide audiences, so if you are a ballet-lover you won't want to miss it.
SLEEPING BEAUTY
8TH OCTOBER
Middlesbrough Theatre
01642 815181
middlesbroughtheatre.co.uk
Everyone knows and loves the classic story of Sleeping Beauty, and after a very long break it's returning in ballet form with stunning choreography, creative costumes and sensational music. Tchaikovsky's famous Rose Adagio will play when Princess Aurora is introduced to four princes, and many other amazing pieces of music will run throughout.
AITCH
9TH OCTOBER
O2 City Hall, Newcastle
academymusicgroup.com
Platinum-selling, BRIT-nominated Manchester rapper Aitch is taking his debut album Close To Home on the road. From underground rapper to chart-topper, Aitch has become a household name and leads a fresh wave of Northern talent. If rap music is your thing, give his album a listen to see what all the fuss is about.

DAFT AS A BRUSH LAST NIGHT OF THE PROMS
15TH OCTOBER
O2 City Hall, Newcastle
academymusicgroup.com
Don't miss this exceptional evening of music, song, choir, dance and much more as Daft as a Brush Cancer Patient Care presents its Last Night of the Proms. Ray Spencer MBE returns as compère with musical director, Ernest Young, the Newcastle Dance School, the Bede Wind Orchestra and Choir and special guests. Every ticket sale helps them to buy their 100th ambulance and includes a free event programme and a flag.
MARTI PELLOW: PELLOW TALK
16TH OCTOBER
The Maltings, Berwick
01289 330999
maltingsberwick.co.uk
You're invited to spend an evening with Marti Pellow – like you've never seen him before. Pellow Talk is your chance to learn all about the real Martin, not just as a singer and songwriter with Wet Wet Wet. Through music and laughter, he'll tell his story, and entertain you as always. Expect to hear songs you'll know as well as ones you'll get to know.
HOWAY THE LASSES
18TH OCTOBER
Hexham Library
01434 652477 queenshall.co.uk
Howay the Lasses celebrates the lives of eight notable North East women who changed history. Their stories are told thanks to pianist/accordionist/songwriter Annie Ball, cellist Katie Tertell, singer and guitarist Bronwen Davies-Jones and singer-songwriter Gareth Davies-Jones. They'll guide you through the life and times of women engineers like Rachel Parsons, creatives like animator Sheila Graber and inventors like Janet Taylor.
THE SENSATIONAL 60s EXPERIENCE
20TH OCTOBER
Playhouse Whitley Bay
0844 248 1588
playhousewhitleybay.co.uk
With a brand-new production for 2022, head to Playhouse Whitley Bay for a show with the definite feel-good factor that will transport you back to the magical decade of the 1960s. Whether you come to relive your childhood memories, or you just simply want to see what your parents have been raving about for all these years, we're promised this is the show to see (it's Mike Pender's farewell tour before he retires at the end of the year).
ANDREW CUSHIN
21ST OCTOBER
NX Newcastle
nxnewcastle.com
Championed by Noel Gallagher and Pete Doherty, Andrew Cushin is going from strength to strength in the music world and it's great to see him back where he belongs. Where better to see him perform live than in his hometown?
THE PITMEN POETS: THE FINAL TOUR
29TH OCTOBER
The Fire Station, Sunderland
0191 570 0007
sunderlandculture.org.uk
This autumn, The Pitmen Poets will make their debut and final appearance at The Fire Station for their Farewell Tour. Look forward to a night of songs and stories laced with North East humour thanks to ex-Lindisfarne singer and songwriter Billy Mitchell, Warhorse songman Bob Fox, renowned musician Benny Graham, and award-winning Durham songwriter Jez Lowe.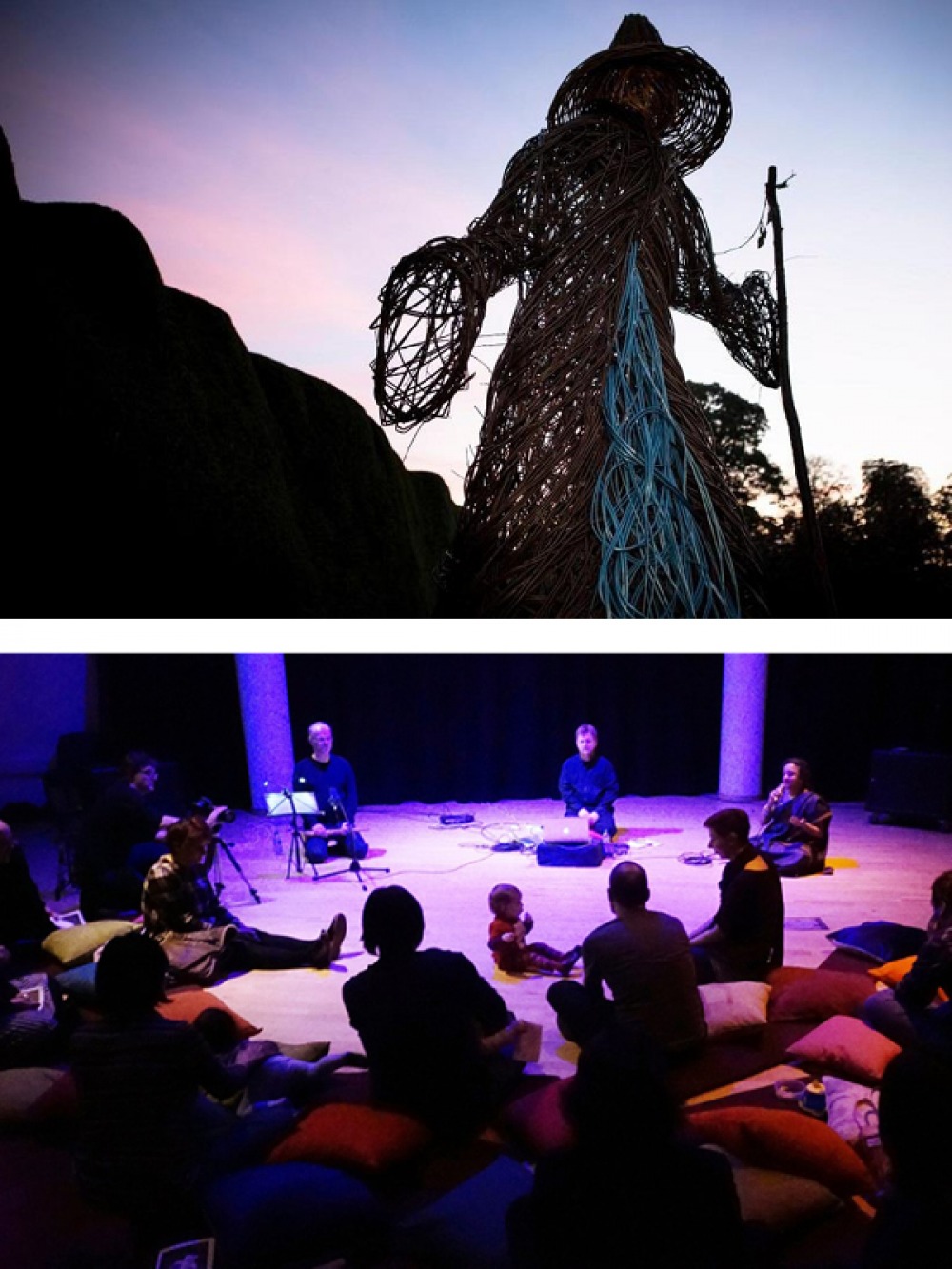 SLUMBER STORIES
1ST OCTOBER
Theatre Hullabaloo, Darlington
01325 405405 theatrehullabaloo.org.uk
No more counting sheep. Allow your children to drift into a calm and mindful sleep with tales and music from around the world, brought to you by vocalist Supriya Nagarajan and sound artist Duncan Chapman. Slumber Stories are a series of intimate, live performances of diverse storytelling accompanying a bespoke sound installation created for audiences from 2–5 years, but babies are welcome too. They're designed to help create a tranquil bedtime ritual for the whole family.
AFTER DARK TRAIL
FROM 1ST OCTOBER
Raby, Staindrop
01833 660888
raby.co.uk
We're already excited about Halloween. It's never too early right? Before we don our pointy hats and head out picking pumpkins, Raby are easing us into the spooky season with their After Dark Trail. As the sun sets, the magical inhabitants of The Plotters' Forest will come to life.
THE NORTHERN ANTIQUES FAIR
29TH SEPTEMBER–2ND OCTOBER
The Garden Rooms at Tennants, Leyburn
01969 621146 tennantsgardenrooms.com
The Northern Antiques Fair returns to The Garden Rooms at Tennants after a very successful relocation from Harrogate where this prestigious fair had been running since 1951. Growing in size, there will now be more than 40 exhibitors showcasing a wide selection of disciplines including furniture, paintings, glass, jewellery, sculpture, ceramics, clocks and watches, Art Deco design objects and much more. There is ample free parking, plus a café, bar, bistro and gift shop to round off a rewarding day out.
DARLINGTON MODEL RAILWAY EXHIBITION
1ST & 2ND OCTOBER
Head of Steam Museum, Darlington
head-of-steam.co.uk
With at least 16 layouts, society stands and trade support (plus the chance to refuel at the museum's popular Whistle Stop Café), this is a great exhibition for the whole family to enjoy. Make a day of it and learn plenty about the North East's railway lines.
FAMILY MAGIC EXTRAVAGANZA
13TH OCTOBER
The Customs House, South Shields
0191 454 1234
customshouse.co.uk
South Tyneside International Magic Festival returns, and it just wouldn't be complete without the Family Magic Extravaganza. It's a magical evening perfect for children, with the best entertainment and plenty of audience participation.
DURHAM BOOK FESTIVAL
13TH–16TH OCTOBER
Durham
durhambookfestival.com
Book worms will be pleased to hear Durham Book Festival is back. This year the festival will bring Millennium Place to life with events at the Gala Theatre and Clayport Library. You'll hear from best-selling writers and homegrown talent. Pick up a free copy of the specially published (and Durham-set) Big Read story (by crime-writing sensation and Living North columnist LJ Ross) and look out for the Little Read picture book, Polonius the Pit Pony, by Richard O'Neill.
YOU CHOOSE!
22ND & 30TH OCTOBER
Seven Stories, Newcastle
0300 330 1095
sevenstories.org.uk
Don't miss this brand new interactive musical show for all the family, based on the book You Choose! by Pippa Goodhart and Nick Sharratt. In this Nonsense Room Productions show, as the name suggests, you choose what happens. Using the picture book as inspiration and through a series of games and challenges, each show will create a unique story with different characters each time.
SCARYCROW TRAIL
24TH–31ST OCTOBER
Ford & Etal, Berwick
01890 820338 ford-and-etal.co.uk
For a spooktastic day out this Halloween, head to Ford & Etal for their annual Scarycrow Trail. The Scarycrows, made by the locals, are put on display all around Ford and Etal Estates and the event is hugely popular with visitors, who wander around the pretty villages and country lanes to see the creations. Trail Sheets can be collected from local attractions, shops and tearooms all around Ford & Etal Estates, but can also be downloaded online, and visitors score the Scarycrows as they follow the trail to determine a winner.
MEGGIE MAGICIA
25TH OCTOBER
Gosforth Civic Theatre
0191 284 3700
gosforthcivictheatre.co.uk
Meggie Magicia is a fun-packed show for all the family. Meggie is in a race against time and hopes to impress the school bully at the local talent show. Expect magic tricks, music, and some surprises too.
LIVING NORTH CHRISTMAS FAIR
27TH–30TH OCTOBER
Newcastle Racecourse
0191 261 8944 livingnorth.com
Join us for a jam-packed day out as our North East Christmas Fair once again returns to Newcastle Racecourse. Head to the Shopping Hall to pick up the latest trends and browse the best local brands and designers. The way to anyone's heart is through their stomach and our fantastic food producers will not disappoint with a range of artisan treats from sweets to local meats, spirits and cheeses. Living North's Food Hall is the biggest in the region! Plus, to add to the festivities, live performances from local choirs and musicians will be the soundtrack to your shopping experience, and the region's top chefs will be cooking live in our Demo Kitchen.