The Best Burger Spots in the North East and Yorkshire
Celebrate National Burger Day on 25th August with a tasty wagyu patty or a juicy falafel burger
Here's where to get your hands on the tastiest burgers in the North East and Yorkshire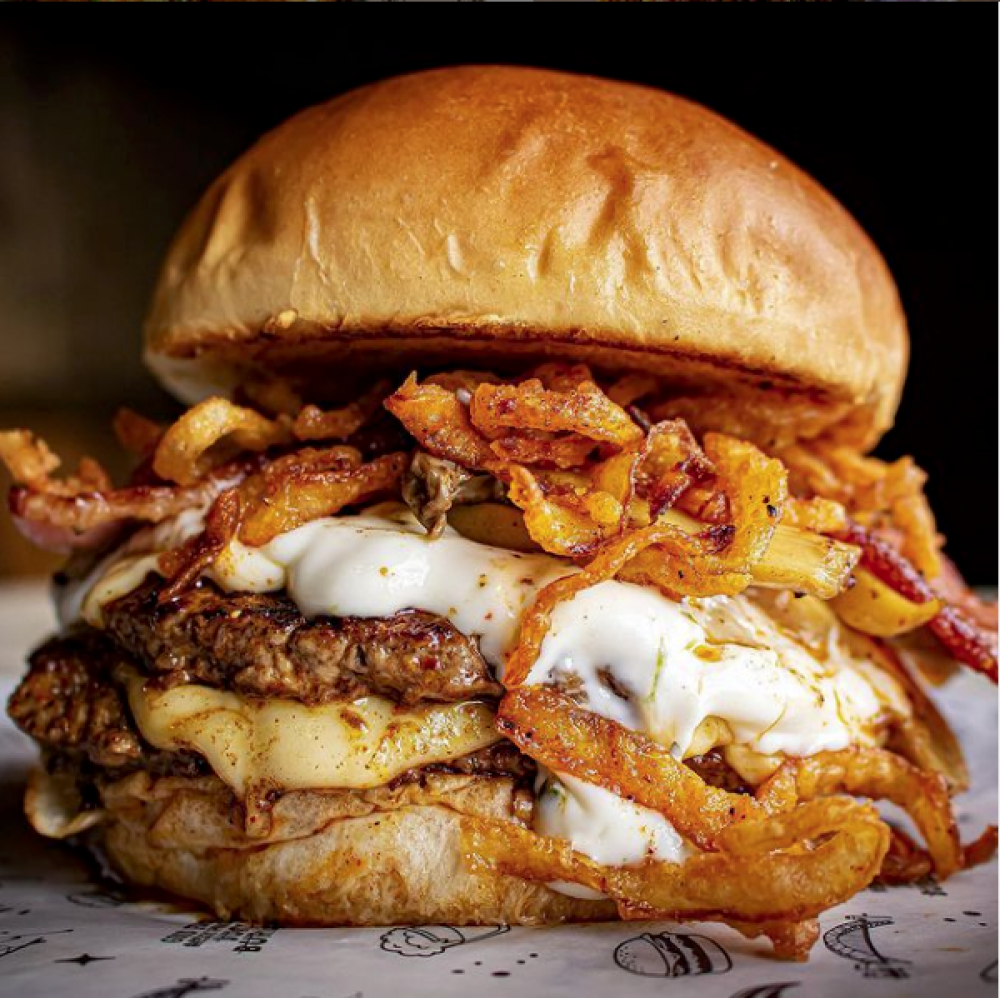 Fat Hippo
After the success of their flagship restaurant in Newcastle, Fat Hippo have been storming the country opening up new venues and serving their indulgent burgers all around the UK. From quirky flavours such as chunky peanut butter with bacon jam, to vegan favourites like the Oprah Sin-Free and gluten-free options too, Fat Hippo is definitely the place to celebrate National Burger Day this year. Head to their restaurants in Newcastle, Jesmond, Durham, York,Leeds or Sheffield.
Sloppy's Burgers
Taking centre stage in York's Spark, Sloppy's serve gourmet burgers and proper chips made using the finest local ingredients. Focusing on flavour, these York-based patties are made with a three-blend ratio of chuck, brisket and short rib, and are a classic choice for celebrating National Burger Day this year. Look out for specials on the menu alongside regular favourites such as Bacon Cheese, Cheese Louise and BBQ Bad Boy burgers.
Brack Burger
Born during lockdown, this brother-duo have taken over the burger scene in Newcastle and are now serving up their delicious patties in four locations – The Jubilee Gosforth, Osbornes in Jesmond, Surf Café in Tynemouth and Ouseburn Garden. We love the southern fried chicken burger, Some Like it Hot, which comes in a toasted brioche bun with buffalo hot sauce, sliced cheddar cheese, chorizo, jalapeños and shredded lettuce – oh and a side of fries too!
Rumpus
This Yorkshire burger restaurant serves up tasty artisan patties using cattle from their own farm in Slaithwaite. If you're a beef fan we recommend the Fear of the Beast burger with a 12 ounce Colne Valley beef patty served with smoked cheddar, caramelised onions and crisp streaky bacon. Vegetarians can also enjoy the flavours of Rumpus with the Allotment falafel burger.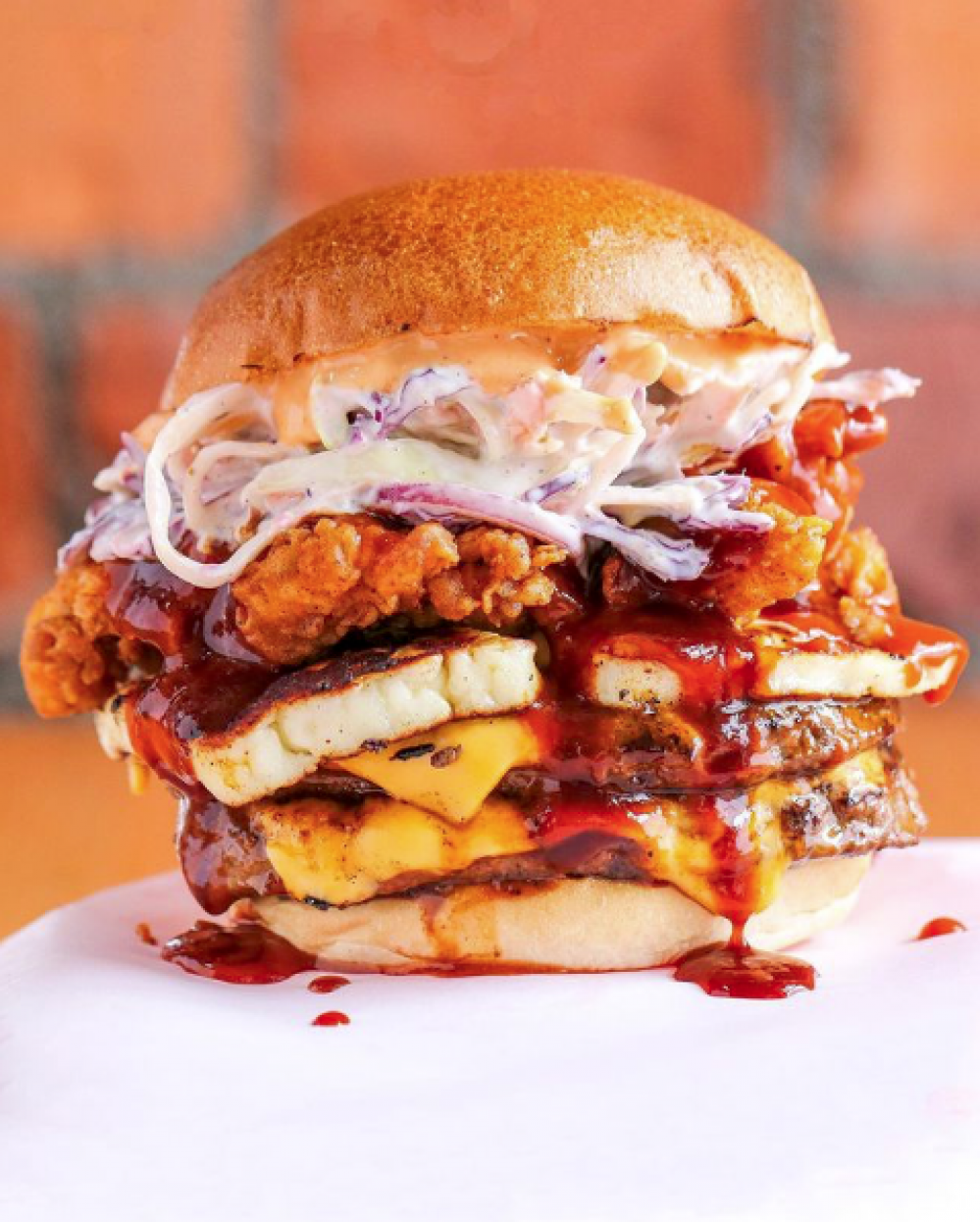 Lola Jeans
After winning first place at the Battle of the Burger competition five years in a row, it's safe to say Lola Jeans know what they're doing when it comes to creating tasty burgers. From bacon Razzles to pickled onion Monster Munch and Bulleit bourbon and bacon jam, this North East burger favourite have developed plenty of quirky toppings that go down a treat. Not forgetting the sides and fries, Lola Jeans have a range of options – look out for pizza toppings or the new buffalo king prawn fries for total gluttony.
Almost Famous
Leeds' Almost Famous burgers are a true hit with patty-lovers. Using 100 percent prime cuts of beef, nestled into a pillow-soft charred bun, covered in melted cheese and drenched in creamy tangy sauces, what isn't there to like? Check out the Butter, Blood and Bleu Leeds special burger which is a double cheeseburger topped with buttered steak, chorizo, peppercorn sauce, creamy bleu cheese sauce and waffle fries, finished with magic mayo.
Tango
From classic beef to crispy fried chicken, halloumi and vegan patties, Tango in Durham has something for everyone with their delicious burgers. If you like your patties stacked twice, three times or more, this Durham location is the place to go as they cater for all tastes including making any burger on the menu with beef, chicken or falafel. If you're a fan of chicken, we recommend the Fire Bird burger – crispy fried chicken topped with white cheese, chorizo, spicy mayo, jalapeño glaze, lettuce and island sauce. If you want beef, the Tango burger sounds right up our street.
Lou & Joe's
Holmfirth's very own burger restaurant and takeaway likes to keep things local and uses handpicked ingredients from nearby suppliers, including using Yorkshire beef to make their delicious beef patties. Each patty is minced, pressed and dry-aged to create the ultimate flavour before being loaded with the likes of American cheese, onion relish, bacon and house slaw. Our go-to burger is the Pope of Chilli Town – think a beef patty topped with beef chilli, American cheese, nachos, sour cream and chives.
BAM Burger
Just launched this year, BAM Burger is the new initiative from Bamburgh's R Carter and Son butchers, creators of the famous Bamburgh Bangers, so you know you're guaranteed top-quality patties. These take-out burgers give you the perfect opportunity to enjoy a tasty bun whilst enjoying the sea air, or taking in the breath-taking castle views. Using local produce like Doddington Dairy Darling Blue cheese in their creation, the Grace Darling Blue burger is a winner with us. Not a meat eater? No problems here as the Nutman burger will have your tastebuds dancing, with a walnut and chickpea patty topped with vegan cheese, shredded lettuce, pickles and vegan mayonnaise.