The best independent bakeries across the North East and Yorkshire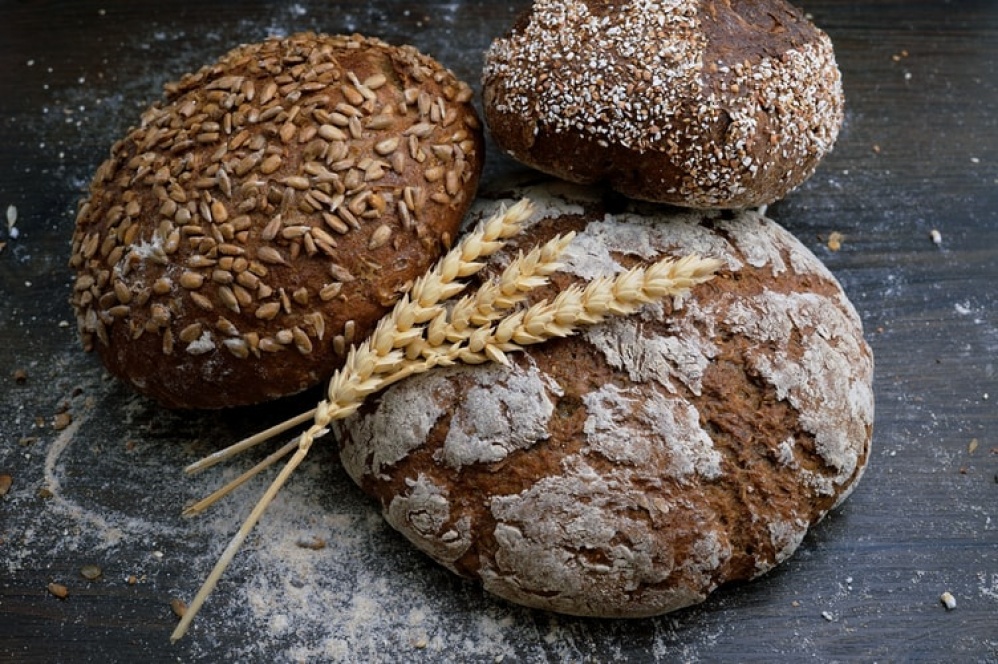 This month is Sourdough September, and we're celebrating the superior sourdough loaf, and the independent bakers that supply us with tasty bread all year round
From beetroot bakes to poppy seed plaits and focaccia, here's where to go to get your daily bread.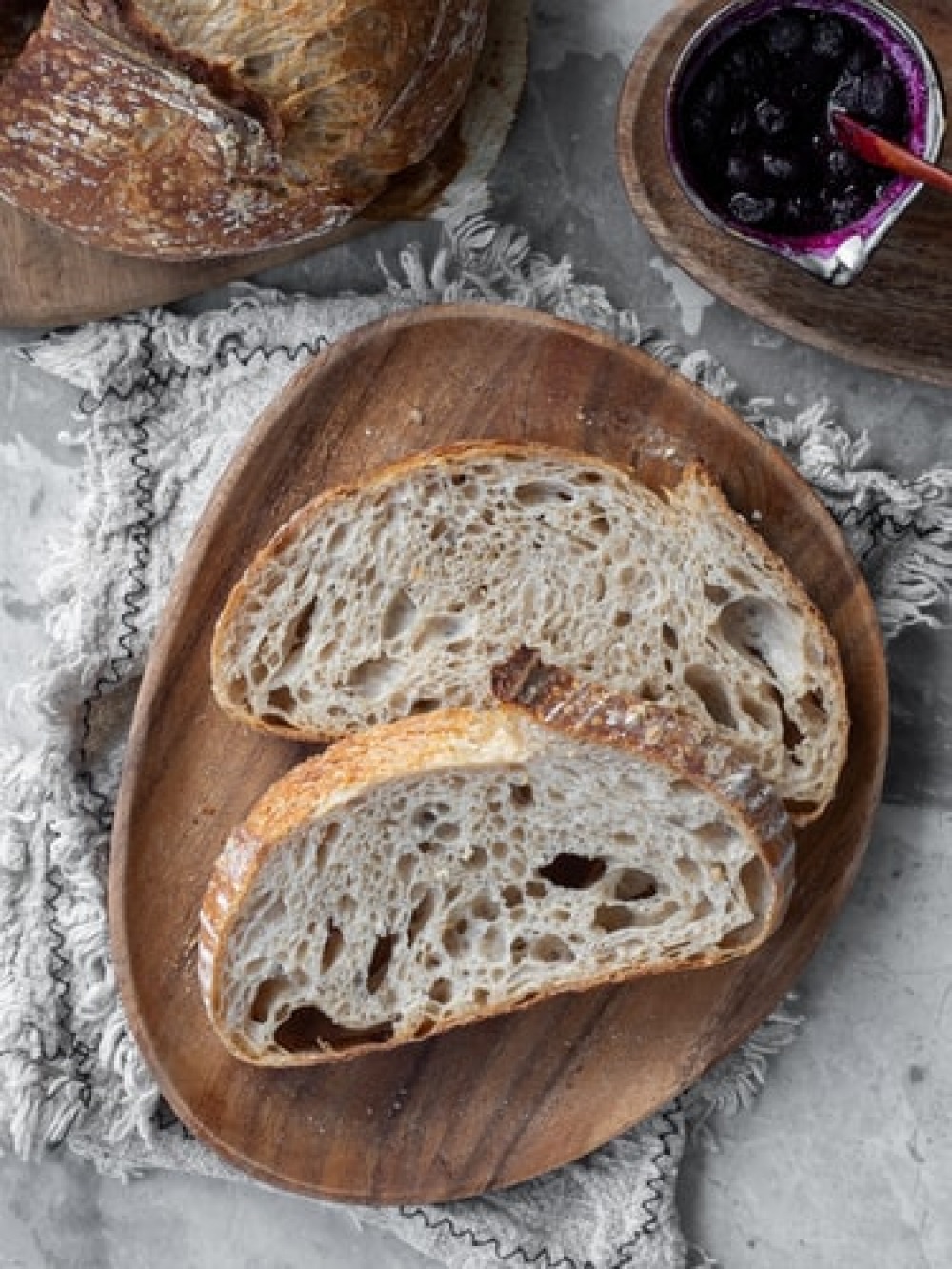 PureKnead
Pure ingredients are at the heart of this Whitely Bay-based bakery. Following traditional techniques, PureKnead take a 48-hour approach to bread making, using three simple ingredients – flour, water and salt. Look out for their latest bakery opening up on Newcastle's Dean Street, where you will also be able to grab some delicious treats alongside their popular artisan breads.
111–113 Park View, Whitley Bay NE26 3RH
07964 864181 pure-knead.co.uk
Pink Lane Bakery
With a huge range of artisan products made on site, Pink Lane Bakery has queues out of the door most days. Whether you're after long-fermented sourdough loaves, rosemary and salt focaccia, or just your classic baguette, this North East bakery has you covered. Stop by their Newcastle shop, or pay a visit to their newest location in The Old Fire Station, off Gosforth High Street.
40 Pink Lane, Newcastle NE1 5DY
0191 261 0606
The Old Fire Station, Gosforth NE3 1HH
0191 447 1680
Bread and Roses
Specialising in authentic natural-leavened breads and sourdough specials, Bread and Roses is the perfect bakery to pick up a savoury loaf this September. This Northumberland bakery also offers wheat-free Moscow rye, Borodinsky and black pumpernickel alternatives, alongside their delicious rustic favourites. Book onto one of their bakery training courses if you want to learn the art of bread making from around the world.
Willowtree Industrial Estate, Alnwick NE66 2HA
01665 603054 breadandroses.co.uk
Grants Bakery
This award-winning craft bakery in the heart of Corbridge offers high-quality breads and beautifully presented cakes. If you are after some proper comfort food, head here to pick up a delicious homemade loaf or two, or if you're in their catchment area, get your goodies delivered straight to your door. Our favourites include the poppy seed plait, the spelt and honey loaf and the Ezekiel bread.
1 Market Place, Corbridge NE45 5AW
01434 633044 grantsbakery.co.uk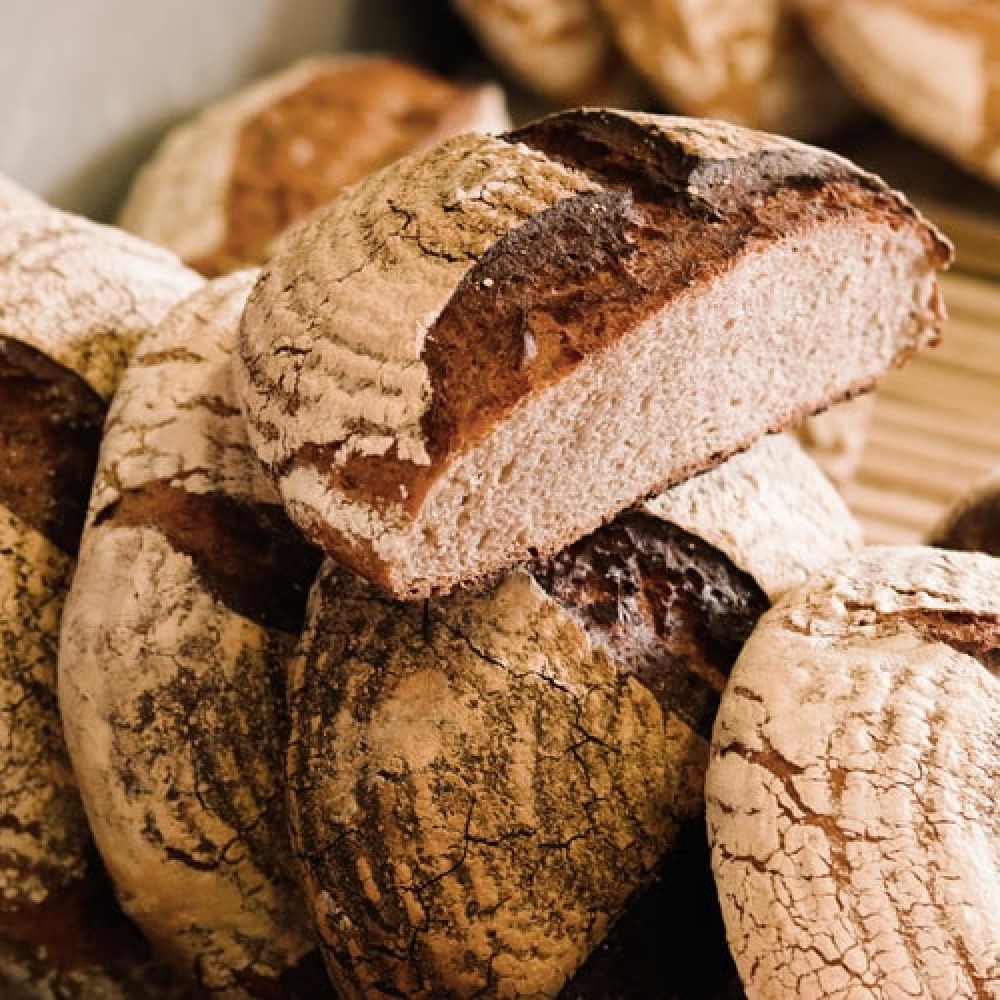 Northern Rye
Based down in Newcastle's bustling Ouseburn district, Northern Rye sits by the river, where bakers handcraft small batch breads. This bakery specialises in sourdough breads, Viennoiserie and sandwiches, as well as deliciously smooth coffee. If you're wanting to get your hands on one of their tasty loaves make sure to get there early, as this popular bakery is known to sell out fast.
4 Riverside Walk, Byker, Newcastle NE6 3LX
FAB Bakery
Fresh, artisan bread is exactly what you'll find at this Newcastle bakery – after all, the clue's in the name. After supplying countless restaurants and retailers across the region, owner and baker Shynara Bakisheva set up shop on Fenham Hall Drive, where she now offers everything from seeded sourdoughs to New York deli rye breads, as well as cinnamon buns, croissants and more.
36 Fenham Hall Drive, Fenham NE4 9UU
07920 585510 fabbakery.co.uk
Bread&
Born of a simple passion for good quality bread and pastries, Bread& are a small team of bakers with a bucket load of passion. Offering freshly-baked artisan breads in the form of baguettes, sourdough loaves and focaccia, as well as delicious sweet treats, Bread& has you covered.
Unit 172i North East Business and Innovation Centre, Sunderland SR5 2TA
Bake House Artisan Bakery
With more than 80 different bread varieties, Bake House Artisan Bakery is a sure thing when it comes to sourcing some of the best bread baked in the North East. Offering everything from the humble white loaf to speciality breads like the Mexican corn jumbo bap and the apricot and walnut sourdough, this Gateshead bakery has more than 40 years of wholesale experience in the baking industry – they even offer sweet treats and traybakes too!
293 Ninth Avenue East, Gateshead NE11 0EJ
0191 487 7070 bakehouseartisanbakery.co.uk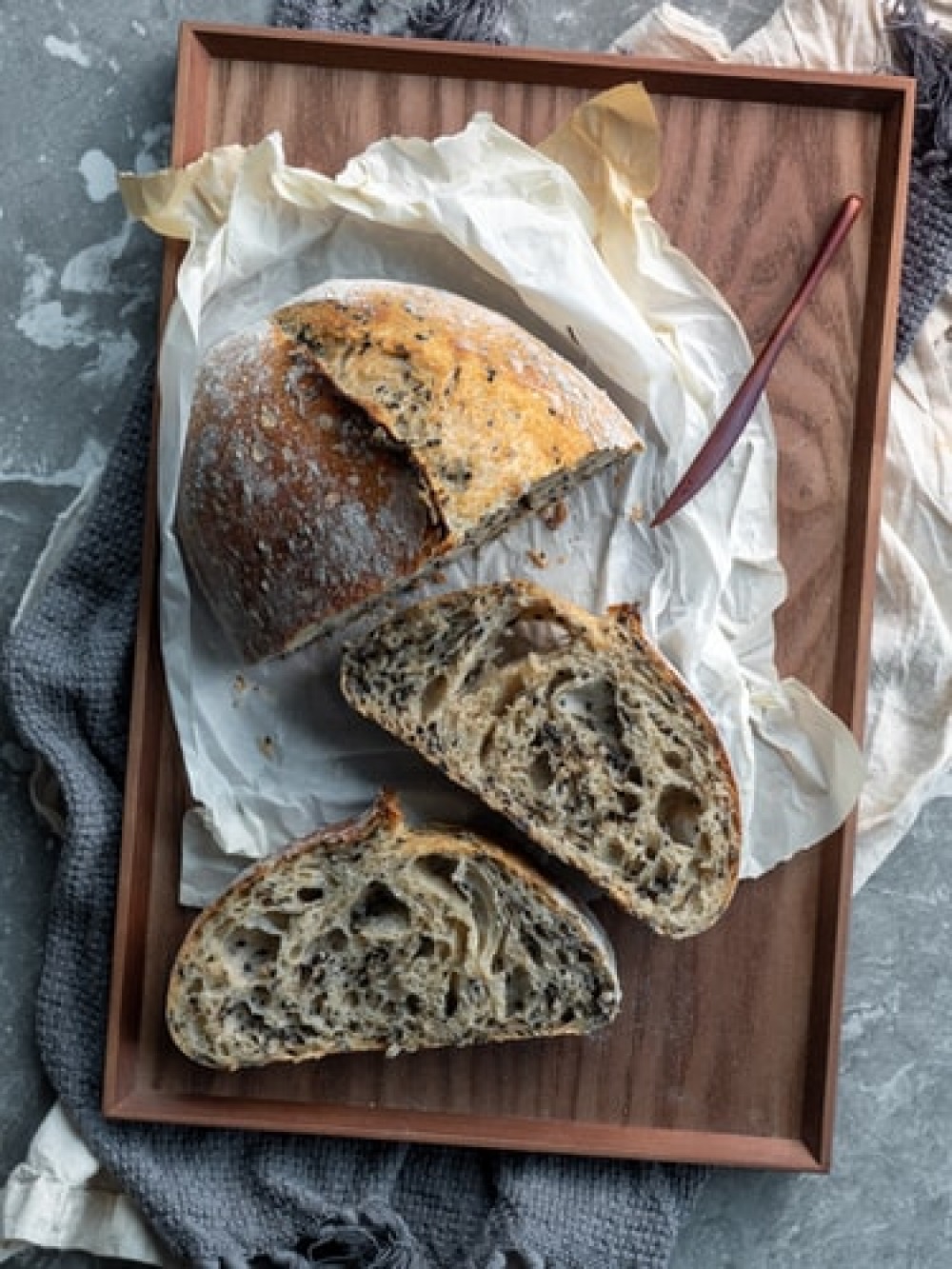 Bluebird Bakery
What started through baking for neighbours and supplying market stalls, has turned into a franchise bakery with three shops around Yorkshire in York, Leeds and Malton. Pick up a whole range of freshly baked breads including seven-seed sourdoughs, sunflower rye loaves, Yorkshire bloomers and lots more.
Talbot Yard Food Court, Malton YO17 7FT
Little Shambles, York YO1 7LY
Kirkgate Market, 28-34 George Street, Leeds LS2 7HY
07916 324572 bluebirdbakery.co.uk
Bakeri Baltzersen
Prepared with Scandinavian inspiration, Bakeri Baltzersen use organic flours to produce their stunning loaves and bread rolls. Offering a large selection of alternative breads, including gluten-free, nut-free and vegan loaves, this Harrogate bakery has loads of tasty bread to get your hands on.
22 Oxford Street, Harrogate HG1 1PU
01423 202363 baltzersens.co.uk
The Handmade Bakery
Real bread made with traditional skills is what to expect from The Handmade Bakery in Slaithwaite. This non-profit community bakery produces around 2,000 loaves of bread each week using traditional artisan processes, and theirs are some of the finest sourdoughs in Yorkshire. Look out for popular bakes such as the seeded spelt or the New York rye.
Upper Mills, Canal Side, Slaithwaite HD7 5HA
01484 842175 thehandmadebakery.coop
Haxby Bakehouse
Haxby Bakehouse has been supplying traditional artisan bread and pastries to customers for over a decade. Baking the traditional way, using slow fermentation methods and no artificial flour improvers and emulsifiers, Haxby Bakehouse provides wholesome batches to local customers and retailers. Pick up some award-winning bread from this York bakehouse – we recommend the pain au levain, their award-winning French-style sourdough loaf.
The Village, Haxby, York YO32 3SA
01904 765878 haxbybakehouse.co.uk
The Bread Shed
The Bread Shed specialise in traditional methods with their artisan bread collection. Loaves and buns are baked each day from scratch using only the finest quality ingredients. Stripping back on the baking aids, this East Riding bakery makes delicious dough – it's the very definition of artisan bread. Look out for weekly specials, as well as everyday favourites such as the maltose bloomers and seeded loaves.
7a Ladygate, Beverley, HU17 8BH
07769 785580 breadshed.co.uk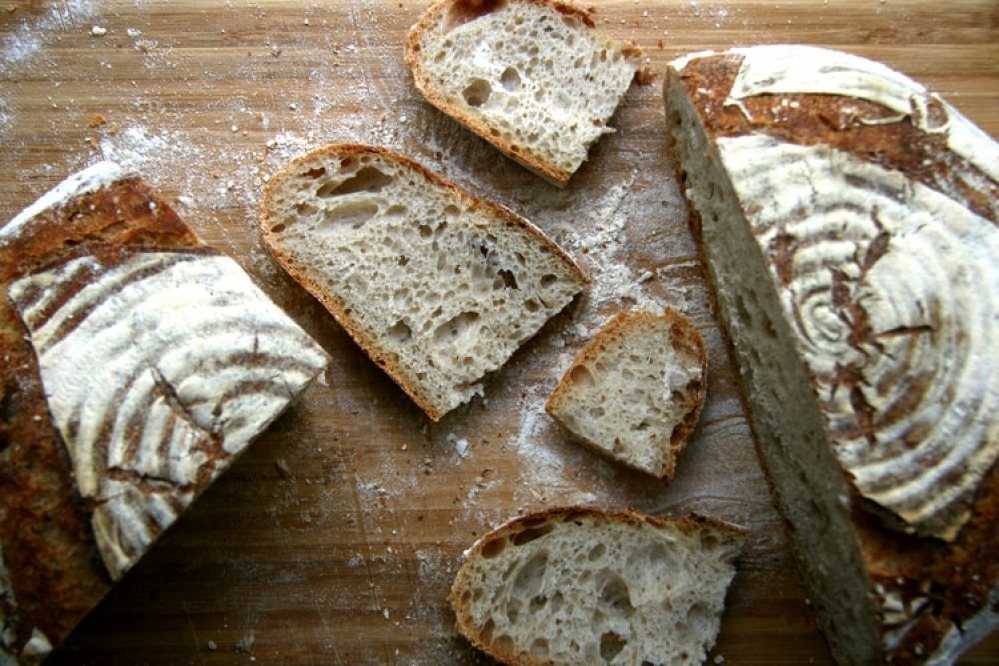 Two Dales Bakery
Fabulous bread is what you'll find at this Yorkshire bakery. Each batch is slowly baked in their onsite bakehouse using organic flour, fresh free-range eggs and high-quality British butter. Taking the traditional approach, and allowing the bread to rise overnight, allows each loaf to develop in flavour as well as in size. Look out for our favourite bakes such as the buttermilk tin loaf and the pain de campagne sourdough.
Reeth Dales Centre, Silver Street, Reeth DL11 6SP
01748 905001 twodalesbakery.co.uk
Forge Bakehouse
Open seven days a week, Forge Bakehouse offers a range of breads, pastries, sandwiches and savouries. All the sourdough bakes and yeasted breads are long-fermented over multiple days to give a satisfying flavour to each loaf. Weekly changes are made to the bread menu although faithful dailies include seeded millstone, sesame linseed and sunflower loaves, baguettes, ciabattas and a variety of rye textures.
302 Abbeydale Road, Sheffield S7 1FL
0114 2588987 forgebakehouse.co.uk