Breakaway: The Mandarin Oriental Hyde Park
The Mandarin Oriental Hyde Park is one of London's top hotels. We were lucky enough to try it out
On the very edge of Hyde Park, this historic hotel more than lives up to what is an outstanding reputation for luxury and service.
A clever mix of pomp without being pretentious, its elegant interiors are a lesson in stylish, modern and British traditional decor, expected of such a prominent building in such a prime position.
This is a hotel that delivers an outstanding experience from start to finish, and top to bottom. A unique Heston Blumenthal dining experience (of which more anon) helps catapult this extraordinary hotel onto another level, and yet this is all managed in a relaxed, welcoming and engaging way, making all-comers feel at home (not easy in an increasingly complex and frantic world).
When we arrived, hassled as ever, our bags were taken from us within seconds and sent onwards to our room. If Robin Hood himself had been staying he would have been delighted with both the alacrity and speed of the handover. Checking in was straight forward, and before long we were in our suite. Handwritten letters of welcome (accompanied by fizz, delicious chocolates and a substantial fruit bowl) were a lovely touch, but the Art Deco-style suite, with its huge sitting room overlooking Hyde Park and ample bedroom, had already won us over.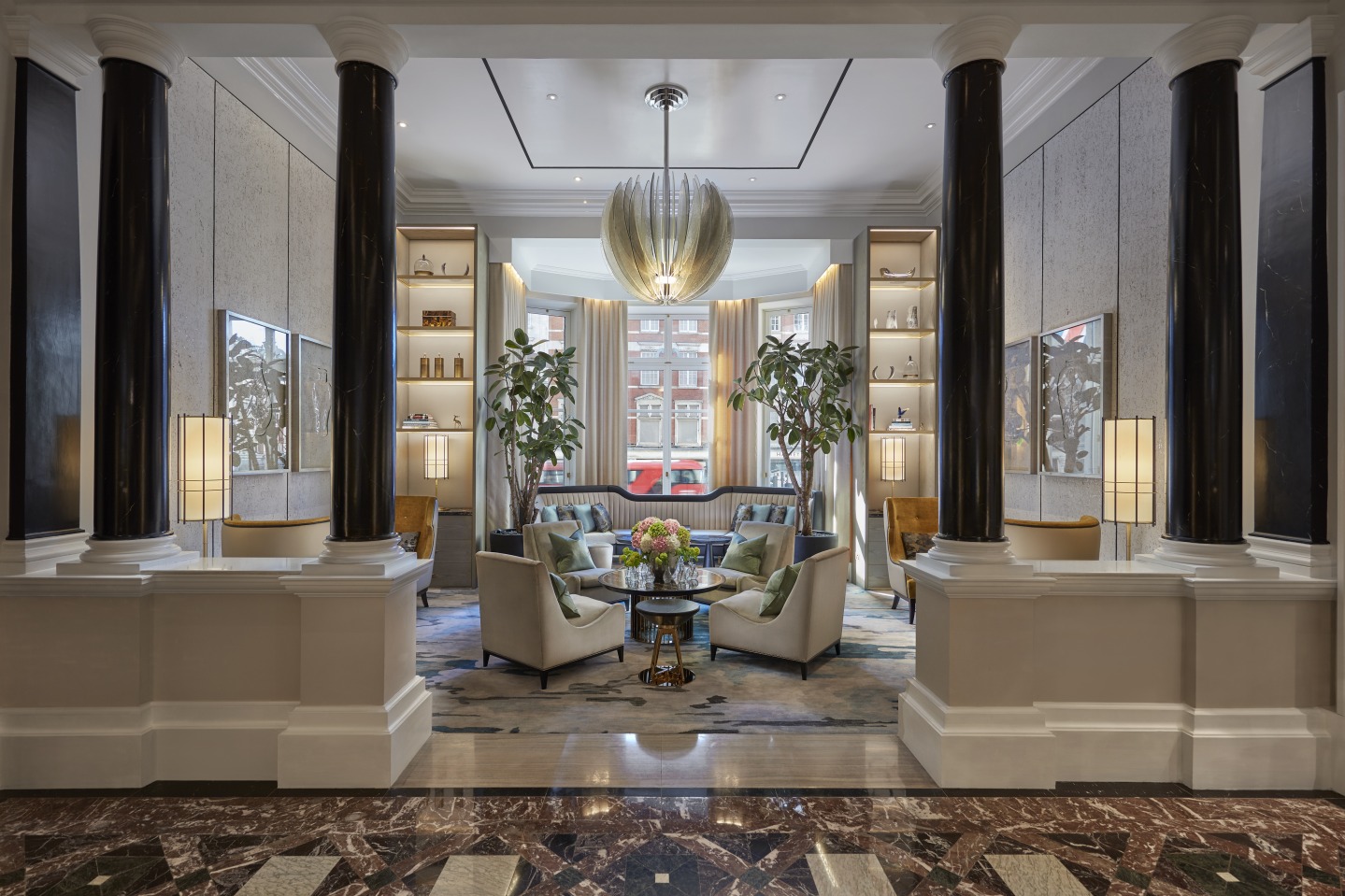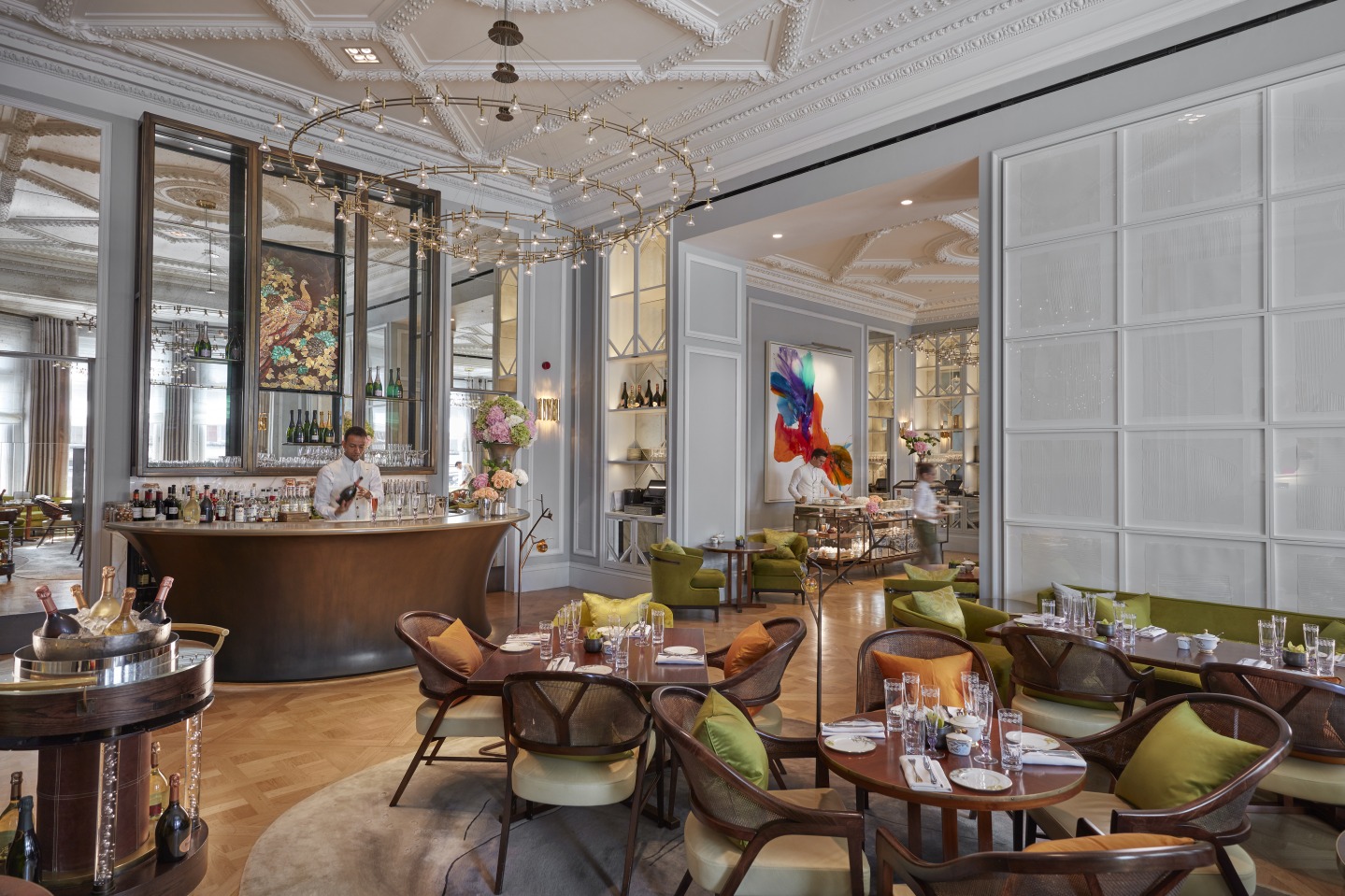 Reclining in a deep sofa and admiring the ornate desk which included an array of stationery to keep the most discerning 'Moneypenny' content, and the range of books that filled the floor-to-ceiling shelves along one wall (enough to keep lovers of non-fiction and fiction satisfied for a long time), we poured a glass and took time to just soak up our rather special surroundings.
Other than catching up with family in London, our mission was to check out a show for the first time in a while (a much-delayed Christmas present of theatre tickets). Having chilled a little, we headed out and given the hotel's great location we decided to walk to the theatre on The Strand, passing Buckingham Palace and down The Mall, taking in the many famous landmarks on the way.
Pretty Woman was fun (but don't expect the film). Returning 'home' to the Mandarin Oriental we were convinced that Edward Lewis would be extremely content in our suite.
'This is a hotel that delivers an outstanding experience from start to finish, and top to bottom'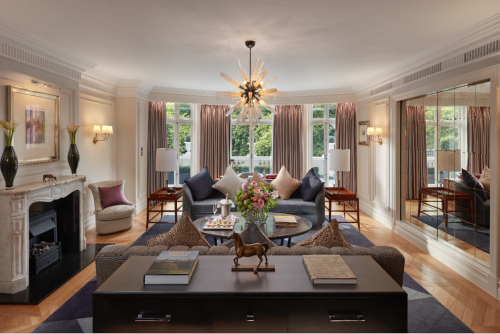 Sleep was deep and undisturbed, and before long we were heading down to breakfast. As you might expect this was an extravagant affair with almost anything you could want available on the a la carte menu, including Chinese and Japanese options. A table beside the vast windows overlooking the Park on a sunny morning simply added to the joy, as did the service, so friendly and informed, which topped everything off with a rare and real relish. They even organised for the Household Cavalry to ride past the window as we ate.
If a hotel sets its stall out by its food, then the Mandarin Oriental Hyde Park scores as highly as any in London. The pretty pink and green Roseberry Lounge is the place for afternoon tea, there's a cool Mandarin Bar for cocktails, and the smart bistro-style Bar Boulud under chef Daniel Boulud, but the real secret weapon here is Heston Blumenthal's two Michelin-starred restaurant, Dinner. Having read and listened to many comments about this talismanic and extraordinary chef, it is only in the eating (in this case of his Sunday lunch) that his unique talent really hits home. It's simply brilliant. The combination of a theatrical presentation (they even make ice cream at your table), divine flavours and the sheer originality of the dishes, which are all inspired by recipes from centuries ago, is breathtaking. The knowledge of the staff is also impressive as they describe each dish and its history in great detail. It's an epicurean journey everyone should try to experience at least once.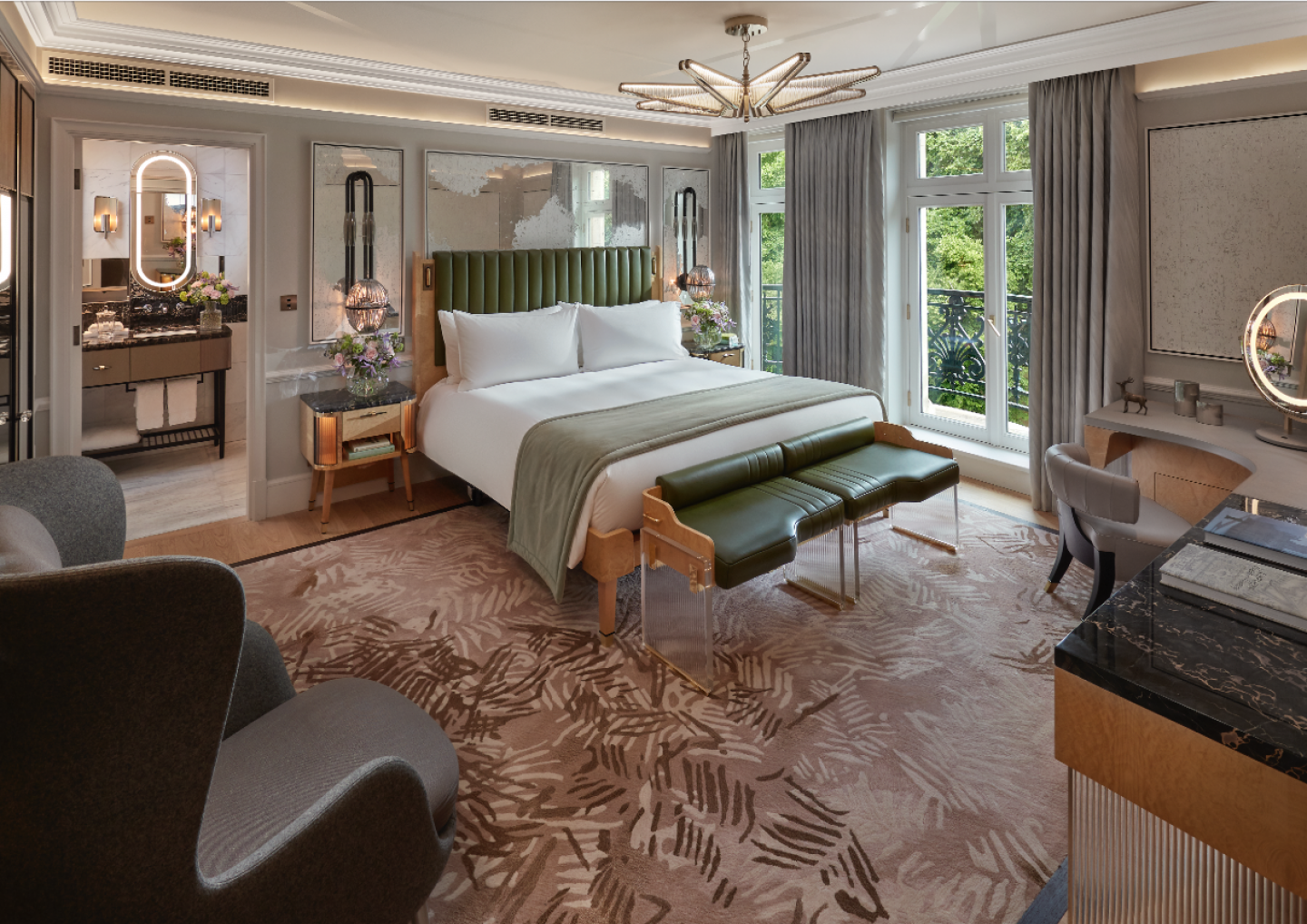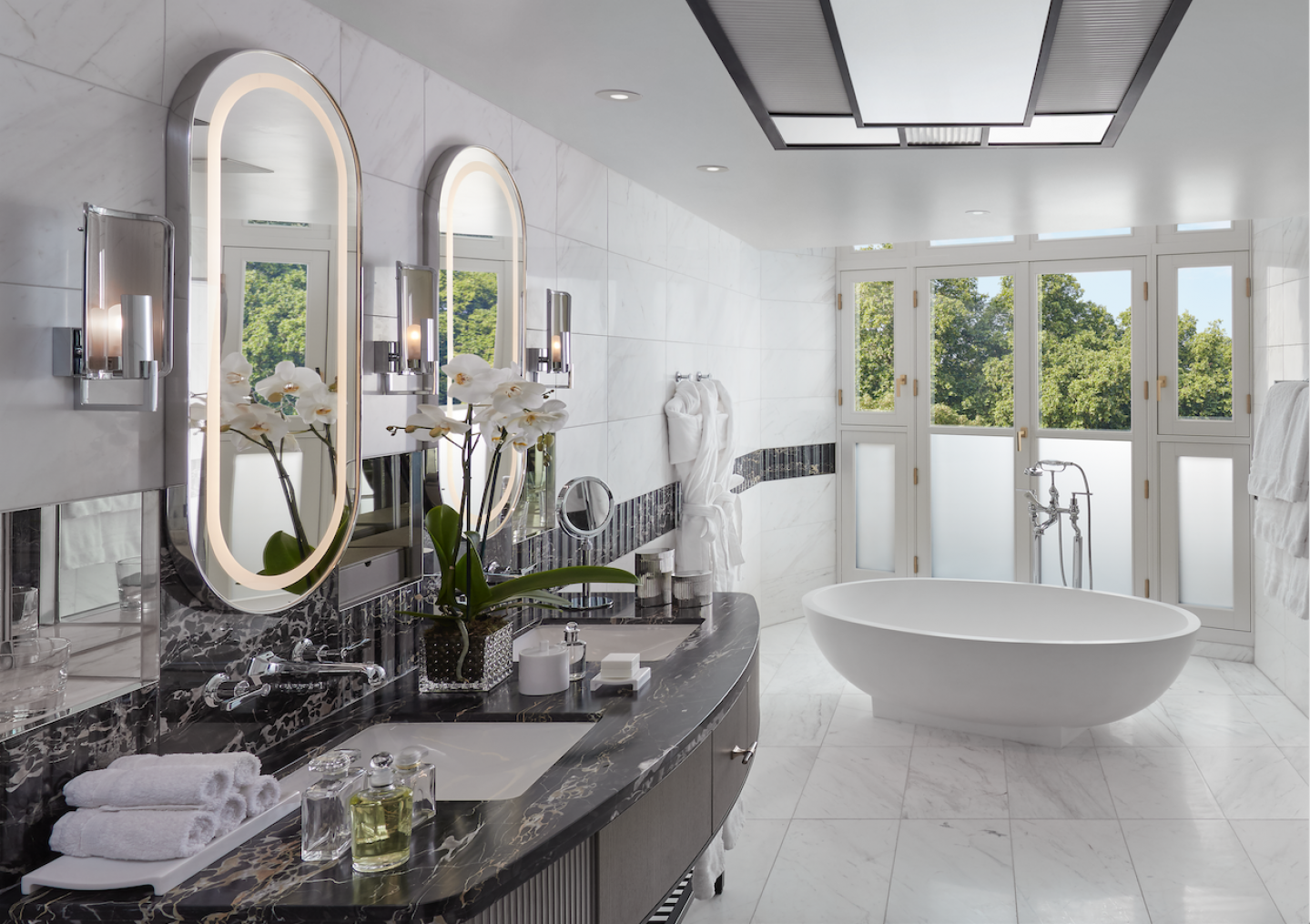 After another good night's sleep, and another first-class breakfast we head to the hotel's large subterranean spa, with a pool and fitness centre. It also has several treatment rooms, and whilst I was treated to one of the best massages I can remember from a therapist who turned out to be one of Chelsea FC's former masseuses, my other half took a dip in the pool.
Sadly, all too soon it was time to head back north. As we're sorting the bill, we're presented with the most extraordinary picnic hamper, crammed with afternoon tea treats, for our train journey home.
It was a memorable stay and totally faultless from start to finish. It's a great hotel, made even better by its staff who couldn't have been more friendly or efficient. The attention to detail throughout is incomparable, and there is no doubt that it has more than earned its place amongst the rarified list of London's best luxury hotels.
Rates for Mandarin Oriental Hyde Park, London start from £740 per night including breakfast with their Staycation by M.O. offer. The Travel Again package starts from £520 per room per night. For more information, please visit mandarinoriental.com/london or call 020 7235 2000