Meet the Entrepreneur: Charlotte Staerck, Co-Founder of The Handbag Clinic
Switching up a career in health pharmaceuticals for handbags
We caught up with Charlotte Staerck, co-founder of The Handbag Clinic,
to find out how she bagged a global business from her North East base.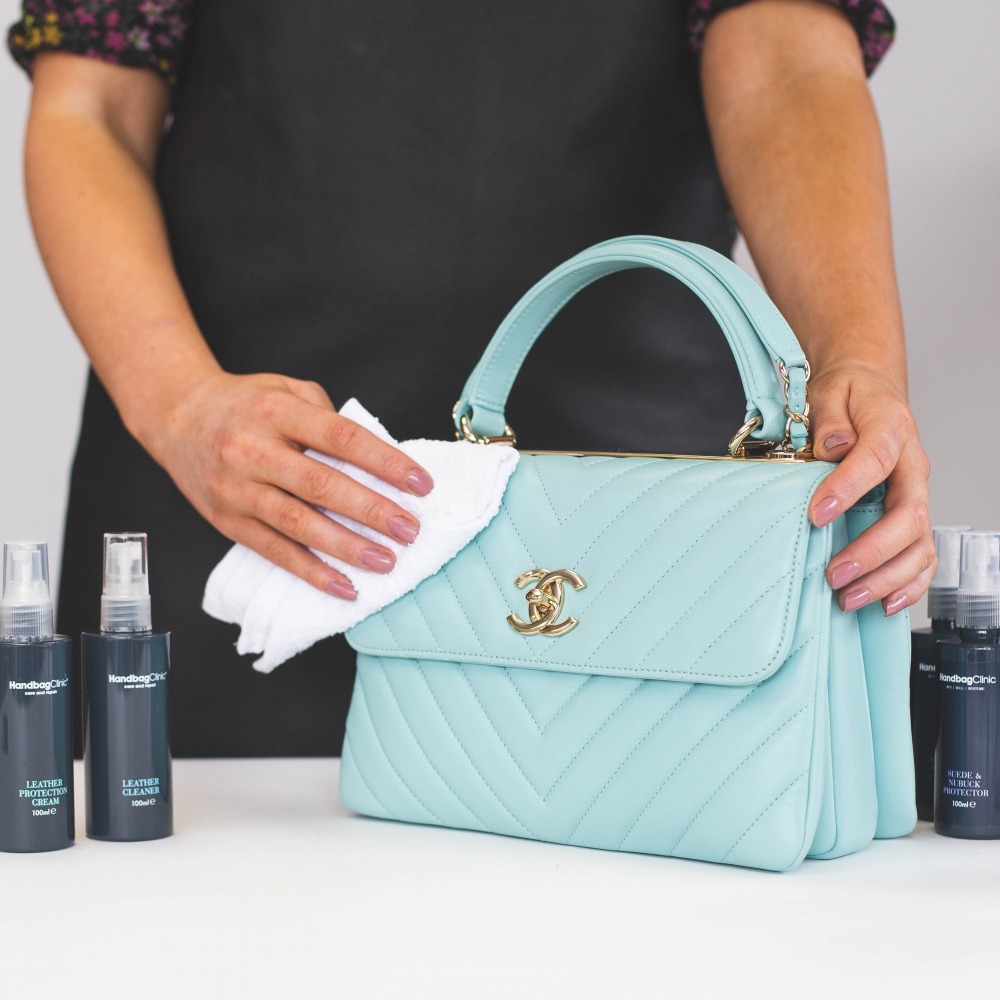 Tell us about yourself.
I've been obsessed with handbags forever and I'm not sure why. I grew up in Rowlands Gill, and as soon I could (I was 18) I bought my first brand-named bag, but it soon got covered in dye transfer from my jeans. A colleague told me there was a local company called The Furniture Clinic that did repairs and she gave me their number, but I lost the piece of paper. If I'd gone, it turns out I'd have met my future husband, Ben, two years earlier than I did at a bar in Newcastle. At the time, I was on a fast-track career path after being appointed as a Senior Buyer of pharmaceutical and medical equipment for the NHS. I was fiercely independent and my career was going from strength to strength – but my passion remained luxury handbags.
What inspired you to create The Handbag Clinic?
I would spend ages browsing the pre-owned market – buying and selling at the right time so I could covet the latest 'it' bag – something that's now been coined as circular fashion. I'd work with Ben to protect the bags and restore them to ensure they held or even increased their value when selling them on. It was incredible what he and his team could do – nothing seemed to be unsalvageable.
Ben and I saw the increasing number of handbags that were being sent to The Furniture Clinic for restoration, and I encouraged Ben to officially incorporate The Handbag Clinic as its own independent luxury handbag offshoot in 2013 – we opened the doors to our first store on the King's Road in 2015. Restoration was still very much the heart of the business, but we had so much retail space and Ben wanted to use this for something more. This was when I had my lightbulb moment. We were having dinner one night, and I suggested integrating buying and selling pre-owned luxury handbags as a resale operation in our stores. So I decided to leave my career and board The Handbag Clinic as a buyer, to develop the pre-owned resale operation – at this point we opened our Newcastle store. In addition to our Chelsea and Newcastle stores, within the first year we also opened another store in Leeds, followed by a rollout into Monaco and Qatar. We quickly experienced rapid growth – growing by 186 percent in six months.
How does the business operate from the North East?
The Handbag Clinic's HQ has always been in the North East and all our restoration work is carried out in our clinic in Burnopfield – restoring around 700 bags each month. Last year we also partnered with Fenwick and launched our first in-store concession in their Newcastle branch. We've also just announced a major £800,000 investment for The Handbag Clinic, enabling us to create around 20 new jobs at our premises in Burnopfield, which is fantastic.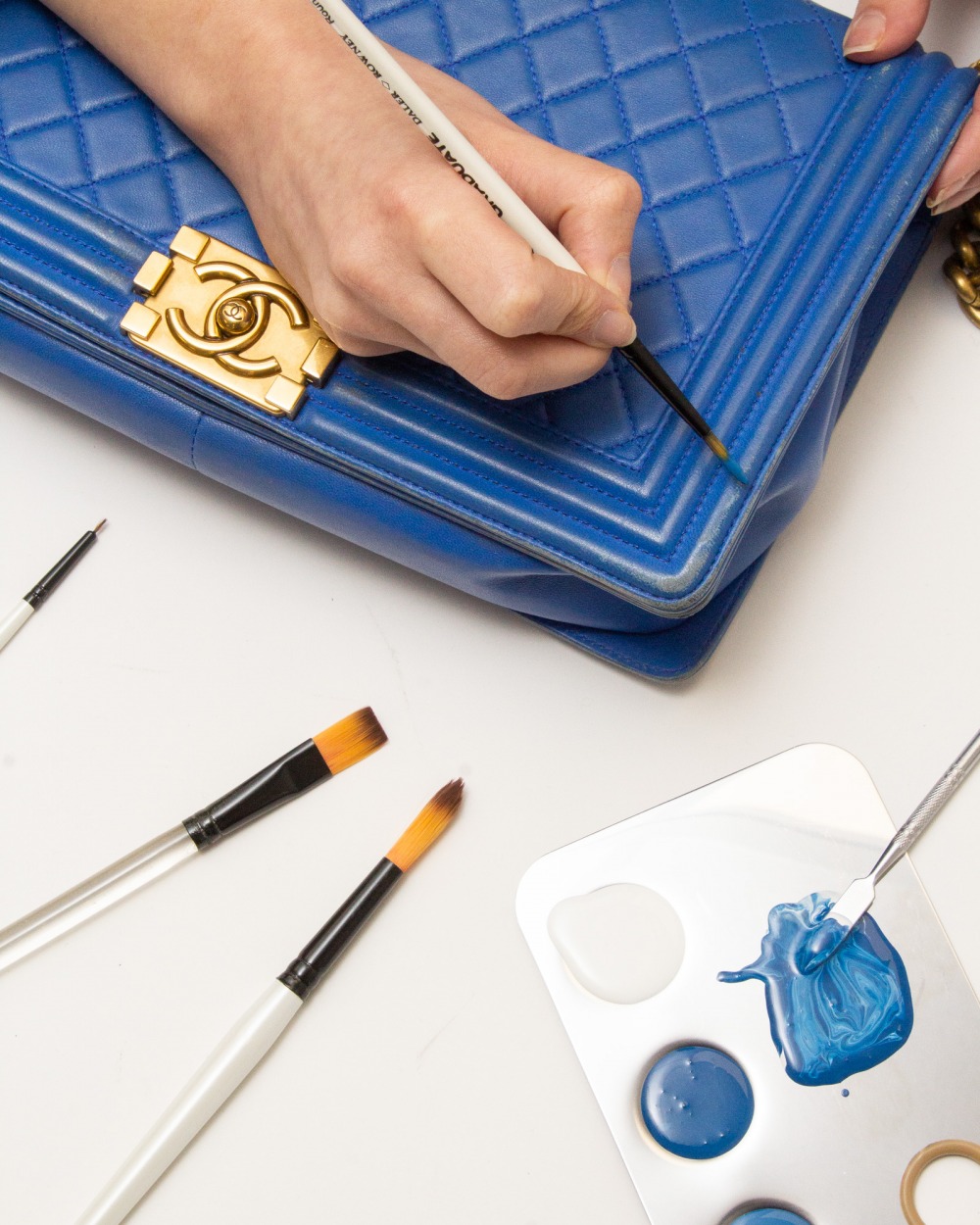 Tell us a bit about the restoration process.
The most popular treatment is a full restoration – which includes a clean on the exterior and interior, removal of all areas of wear, scuff, staining and any minor stitch repairs, finished off with a carefully crafted protection treatment to nourish and protect the leather. We've had all manner of challenges through our doors – from handbags being burnt in fires and chewed by dogs, to reconstructing the inside of vintage trunks. Once upon a time, these items would have been discarded in landfill, but now just about everything can be restored.
Why should more people look into restoring their handbags?
In recent years, we've seen a dramatic change in the way people engage with sustainable fashion. People have become much more conscious – and buying a pre-owned item and using it for another nine months can actually reduce its water and carbon footprint by 20 to 30 percent. The world has moved on from fast fashion so by restoring an item, they can give it a second life – not just for the original owner but for a future owner too (should they decide to sell it on and invest in something new).
You've had many famous faces come through your doors – tell us more!
Because we're the longest standing luxe restoration service in the UK, we've steadily built up a following. We're a trusted favourite with many famous faces including Poppy Delevingne and Frankie Bridge. And of course, the Made In Chelsea stars who regularly pop into our Chelsea store.
What is your personal favourite handbag?
My favourite bag I own is a Chanel Boy in metallic silver – it's the most 'me' bag. Since the whole team are handbag fanatics, we often play a game in the office which involves deciding if someone's personality was a handbag, which it would be – most people say the Chanel Boy for me.
Favourite place in the North East?
My favourite place to eat is 21. I usually bookend my meal with a soufflé – cheese to start and chocolate to finish. But I've really missed the oysters whilst being pregnant! I love Above at the Vermont too – the views are amazing.
What's your drink of choice?
Wine is my go-to tipple. When it comes to cocktails, I always opt for a negroni or a cosmopolitan.
Interesting fact about the business?
The most valuable restoration that we've ever repaired here is a £140,000 Hermes Birkin crocodile skin bag with diamond hardware.
How would you spend your perfect day off?
We are currently renovating a house so it is rare that we get a full day off, as we're trying to get as much done as possible before the baby arrives in three months time. At the moment, a more relaxing day would be doing some morning yoga, picking some ingredients from the garden and baking or cooking something nice, followed by a long dog walk.