In Conversation with, the Co-Founders of West Barn Co.
When makeup artist Kim Cattin asked her mum, Donna McCann-Turner, if there was a way to create an eyebrow product similar to soap but that was suitable to wear on the face, she never expected the result to break the internet
Living North caught up with the mother and daughter duo and co-founders of West Barn Co. to find out more about their success, and the move from trademarked Soap Brows into Skin Prep, their brand new HQ, and their love of the North East.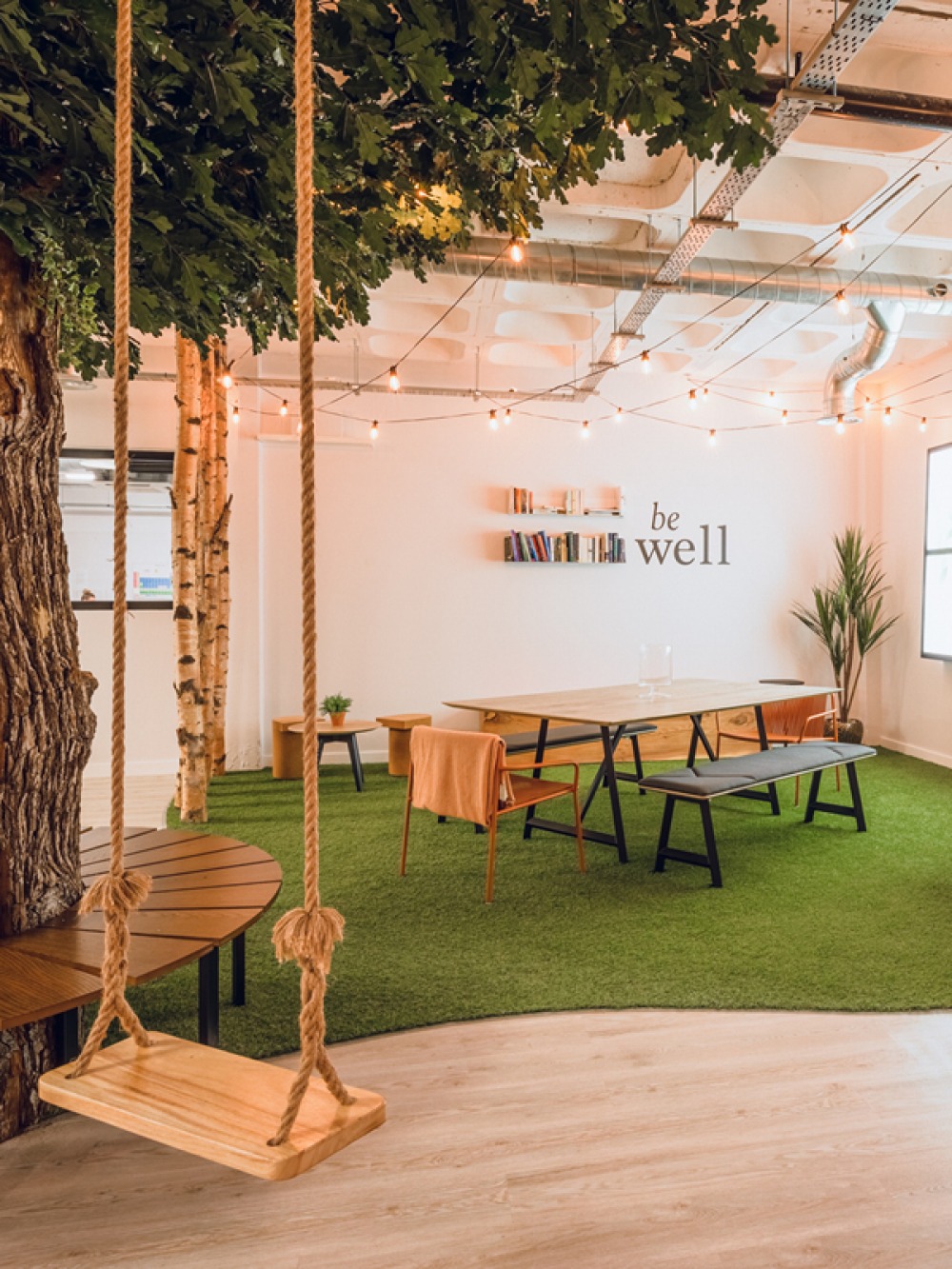 One of those missing was a product to create brushed up, fully natural brows. Frustrated that none of the brow products she had in her kit would hold the brows in place, Kim was inspired by the old Hollywood trick of using soap. However, having spent her whole life being so particular about not putting any products on your face that might be bad for your skin, she refused to use hand soap on her clients. That's where her mum came in.

At the time mum Donna had taken an interest in organic skincare and formulation, producing samples for friends and family. Kim asked Donna if it was possible to create a product similar to soap but that was suitable to wear on the face, particularly around the eyes.

Never one to shy away from a challenge, Donna set to work formulating a little tin of brow soap that turned into a game changer. Between the two of them they formulated a product that was a leave-on product that hydrated the skin, rather than dry it out as normal soap would.

'It just blew up and went like wildfire,' explains Kim. 'Being a makeup artist myself, I had friends in the industry and when we were working together on a set or on a shoot, I would take a couple of them along and they just got obsessed with the brow soap. There was no one else doing this kind of product and it seemed there was a huge demand.

'After being used at London Fashion Week, influencers began to reach out to us ask for the product and it just grew and grew. Then we got on board with Nikki Makeup who became a brand ambassador. She just loves the product and started using it on big name models, big celebrities and then, of course, we started getting interest from them as well,' says Kim.

The family business went international, with big distributors such as Harrods, Selfridges, Urban Outfitters, Liberty London, Look Fantastic and Beauty Bay all wanting to stock the now-trademarked Soap Brows. This marked the start of West Barn Co. a company that focuses on creating high-quality brow and skin prep products for professional makeup artists and everyday users alike.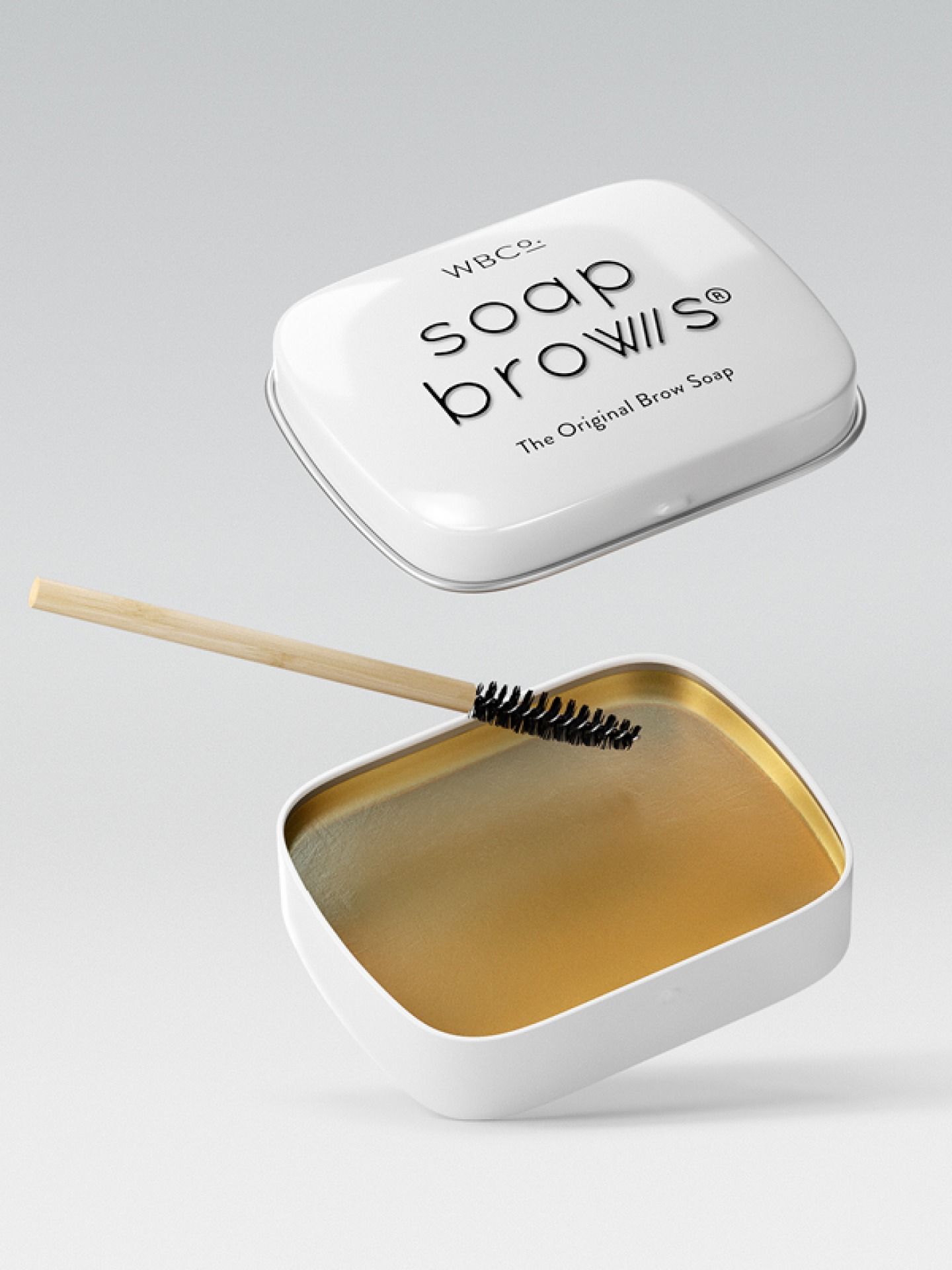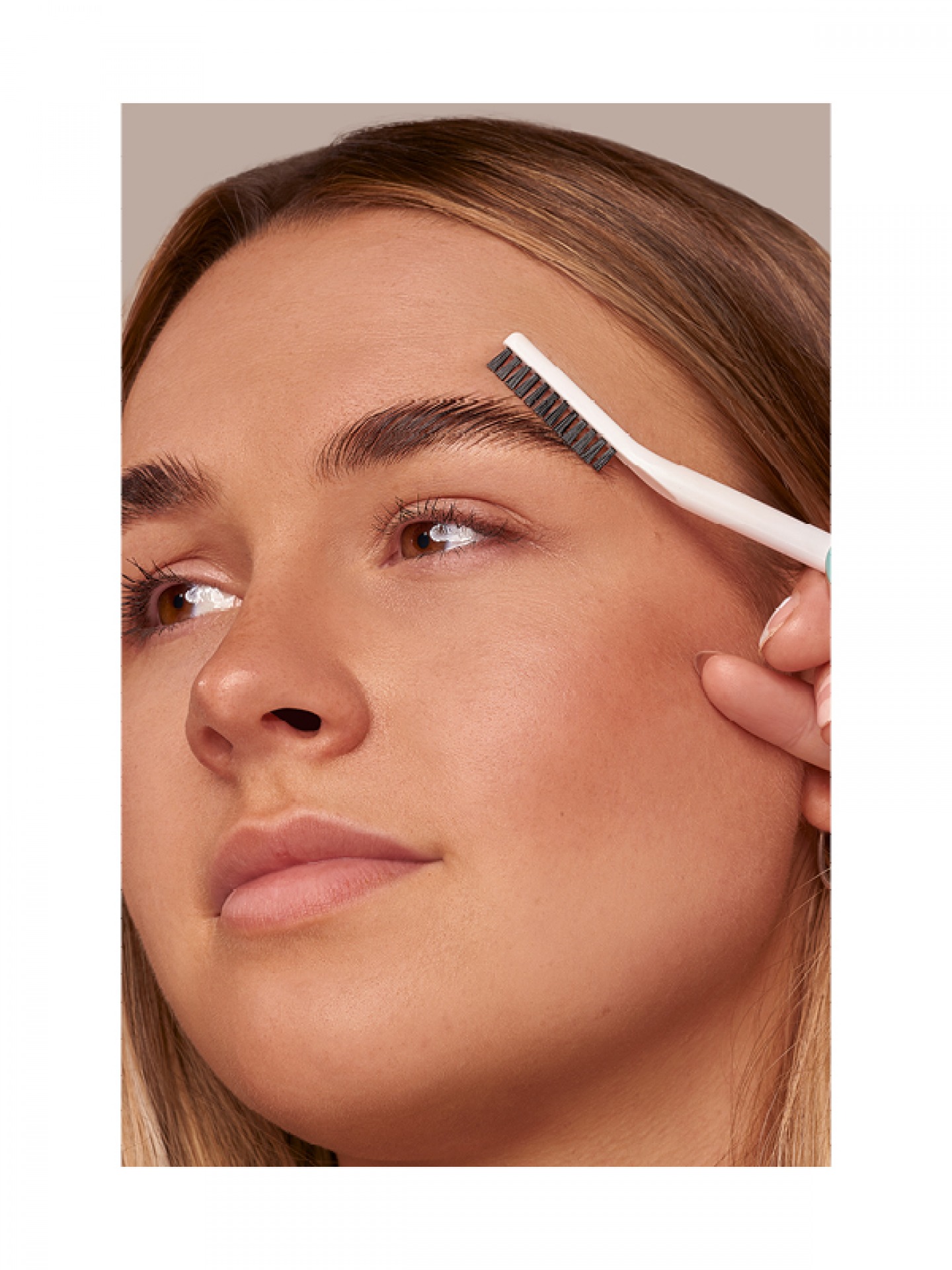 'Skin prep is so important and I was dumbfounded that it wasn't a bigger thing in the industry – so many artists skipped it'
Believing that there was a misconception that skin products from well-known brands must be good for the skin when actually they not always are, Donna wanted to create a full range of products using only good ingredients. 'It was never about profit, it was just always about having something that was organic and vegan-friendly which is full of goodness. And those values just grew with the company to be honest,' Donna says.

'I think our journey has been special because it's very organic. It's always been a product that's been needed, or a product that people want that's not available and our products do speak for themselves. Once somebody tries them it's all just word of mouth. I think what makes us different is we don't make products to make money. We make products that we think will change people by bringing more joy, creativity and wellness into their lives.'

The focus on conscious production goes into other parts of the business too. For example, all the packing is ethically sourced and environmentally friendly. 'With packaging we want to encourage everyone out there to understand that you can have eco-friendly packaging. We have to make sacrifices, but don't sacrifice the things that change the world. In that sense we'd rather sacrifice the price instead to be able to go to bed at the end of the day and sleep well,' explains Donna.

A part of Kim's training which she felt was vital for makeup artists to know was preparation of the skin to help make up stay in place, as well as impacting on how skin ages.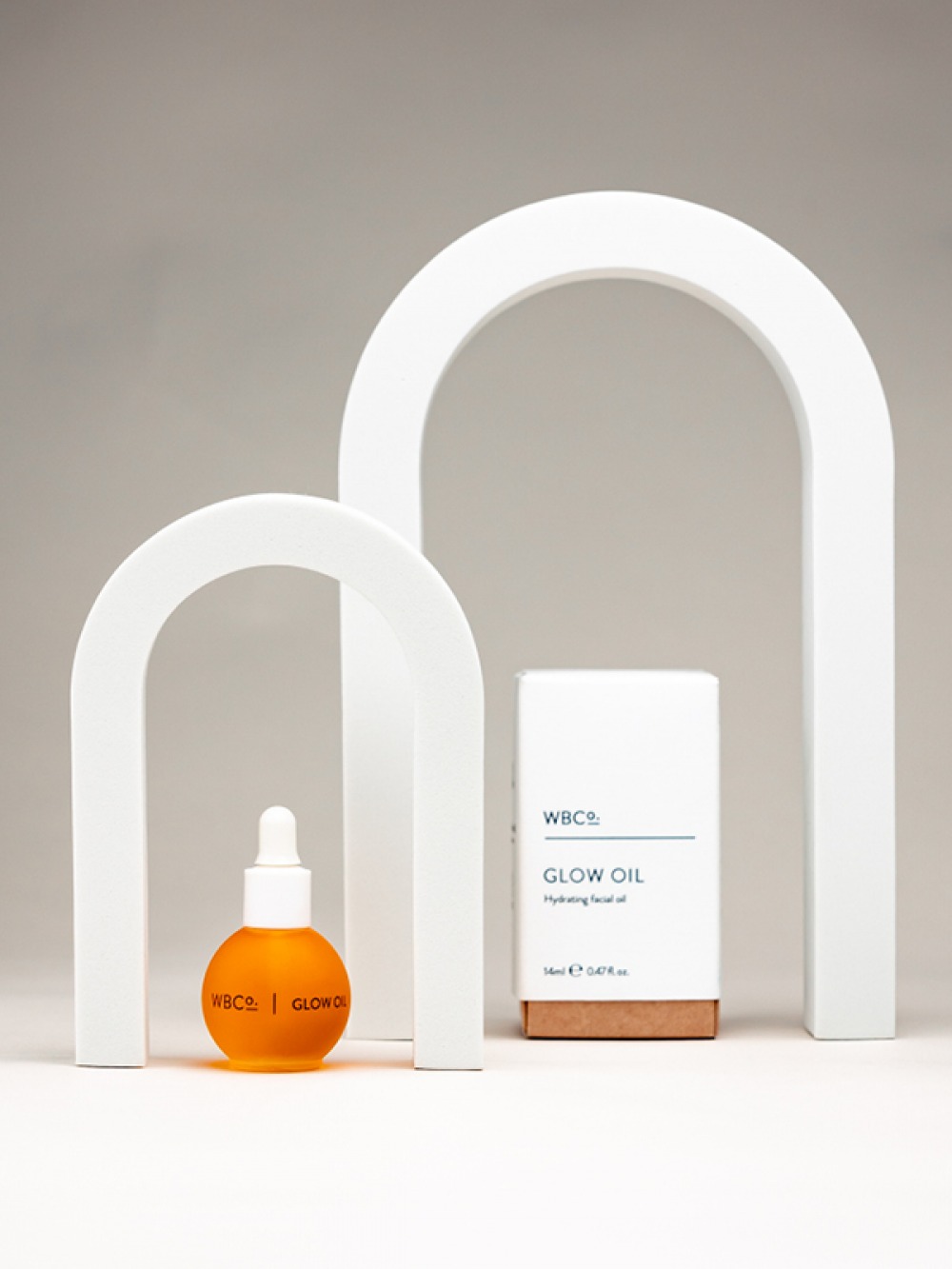 'Makeup doesn't have a governing body so you don't have to be qualified, it's just if you're good at it people are going to hire you. But for me, skin prep is so important and I was dumbfounded that it wasn't a bigger thing in the industry – so many artists skipped it,' she says.

Taking matters into their own hands once again, Kim and Donna started to create skin prep products that helped hydrate your skin, keep your makeup in place and look after your skin in bad weather or on set all day. 'As a brand we're very much about people having confidence in being in their own skin, and if we can help that in any way we do,' explains Kim. 'For example, the cleanser is really good for balancing the natural oils in your skin, the mists are great for hydrating your skin more often during the day, and then we've just bought out a glow oil last year which has done really well too.'

Kim says that inclusivity is another important aspect of the West Barn Co. brand. 'Our products are for everyone. We've had a lot of male models passing it on to their friends as well and it's not just about fluffing up your brows, it's also trying to put your beard into shape. We're just trying to move out of the norm,' she continues.

'Also we want everybody to embrace their own individuality. Whether that's doing your skin and brows for a night out, or doing it just for normal day-to-day, whichever way you want to style yourself, we want everybody to empower their individuality using our products,' Kim explains.

And it looks like that inclusivity is paying off, as West Barn Co. is going from strength to strength. For the first couple of years all the hand-pouring was done in Donna's kitchen, however the business soon outgrew that and moved somewhere slightly bigger. Now, while still hand-pouring, they once again needed to upsize and have relocated somewhere even bigger.

'When we moved into our last space mum was really nervous, saying it was too big, but I walked in the door saying 'we will outgrow this' and sure enough two years later we did,' laughs Kim. West Barn Co. now has a huge headquarters in Mandale Park, Durham with 27 members of staff. 'In our new HQ there's a completely separate lab and a full warehouse, so it been a bit manic but now we're in we've finally found our forever home.'



Home for West barn Co. is the North East of England, and Donna says that is something they're really proud of. 'A lot of people like to think we're in London or the US but we're actually very proud to be from the North East and we want to champion that massively. We've just labelled our brow range, and all of our five shades are named after different things of the North East. For example we've got shade sand, clay, coal, root and brew. We don't want to be a brand that ups to go to London, I think people need to have an understanding that you don't have to do that to be successful.'

When asked what it is they love most about being based in the North East, mother and daughter both agree. 'It's got to be the people. The people, the honesty, the love. If you go anywhere in the world and you hear these accents you immediately become best friends with that person and I don't know many other places that have that much joy for their own.'

The future of this family-run business looks bright, with many exciting things in the pipeline, from long-term goals such as expanding their department store wishlist to hoping to become the port of call for all things brows, and exciting projects in the near future such as the 'Extra Strong Brow Gel' which launches on the 15th April. All we will say is keep your eyes peeled (and your brows fluffy) because we're expecting to see big things from West Barn Co., and you won't want to miss out.

West Barn Co. have an open door policy and encourage people to visit them at Waldon House, Unit 23M, Mandale Park, Belmont Industrial Estate, Durham DH1 1TH. Whether you just want to look around or buy some products in their on-site shop everybody is welcome. You can also shop their products on westbarnco.com.