Discover More About Yorkshire's Female-Focused Beer Festival, Women On Tap
Harrogate's Rachel Auty, marketing consultant and social enterprise founder, speaks to us about her beer festival Women On Tap
Yorkshire's unique brewster and arts festival delivers a strong social message and ensures we know women belong in beer, and are given equal opportunities within the industry.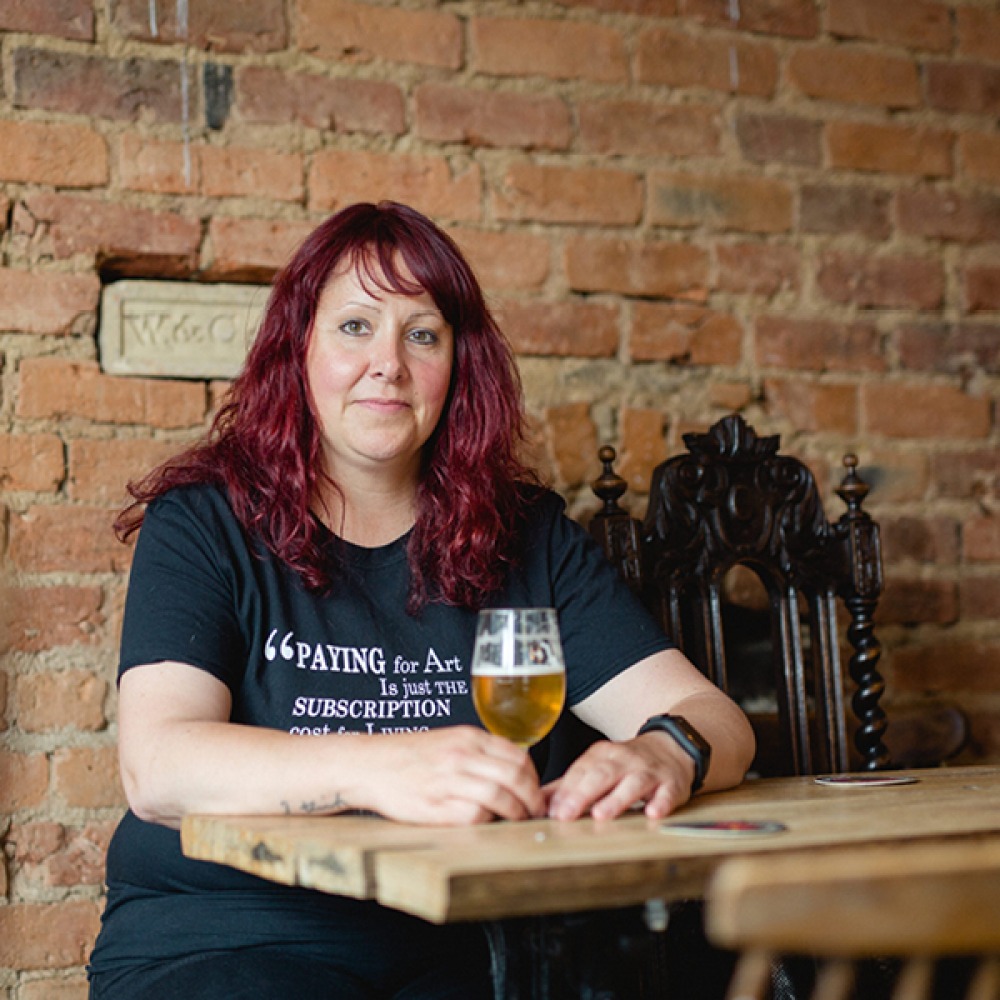 As a nation we don't generally see women and beer as a natural pairing. Despite how engrained British pub culture is, there are still leftover pockets of stigma about what is and isn't 'lady like', gendering nonsensical objects such as pint glasses as masculine and gin balloons as feminine. These stereotypes are contributing factors to the UK having the lowest percentage of female beer drinkers in the world. In light of the recent tidal wave of controversies in the industry regarding safe spaces for women, Rachel Auty's decision to found a positive vehicle for change and alter people's perceptions around women working in the beer industry has never been more important. Women On Tap is raising a glass to women across Yorkshire and the rest of the nation.
'Women On Tap always puts a female expert in the spotlight. That could be a beer tasting by an expert sommelier, a woman who can go into ridiculous detail covering every flavour profile of a product,' explains Rachel. 'We also host a lot of women in music that play sets with all-female musicians throughout the festival, we have women in food that talk about local food and beer pairings. We have one very talented local woman that pairs beer with cheese and can explain how certain beers bring out certain flavours – it's absolute wizardry. You feel like you're in Willy Wonka's Beer and Cheese Factory!'
Women On Tap began as a town centre initiative in Harrogate, hosting pop-up events in local bars. Expanding exponentially since the initial festival, Women On Tap (now it its sixth year) has featured guest beers by breweries with female leadership, ticketed beer tasting sessions with the award-winning Melissa Cole, art exhibitions, live music, and a whole host more. The festival even ran through lockdown, shifting to a virtual platform where women could talk openly about their experiences and join in with virtual activities surrounding beer and art.
Although the subject matter of equal opportunity for women is inherently quite serious, Rachel is determined to keep Women On Tap fun, engaging and inclusive.
'Change has to be led by positivity. It's in all of us to immediately put walls up to people with differences. We say difference is fun! We just think bringing different people into different spaces is a positive thing in all walks of life,' Rachel continues. 'We always make sure the woman in the scenario is the expert, but I'm all about that festival atmosphere. We love bringing people together to create fun, shared experiences.'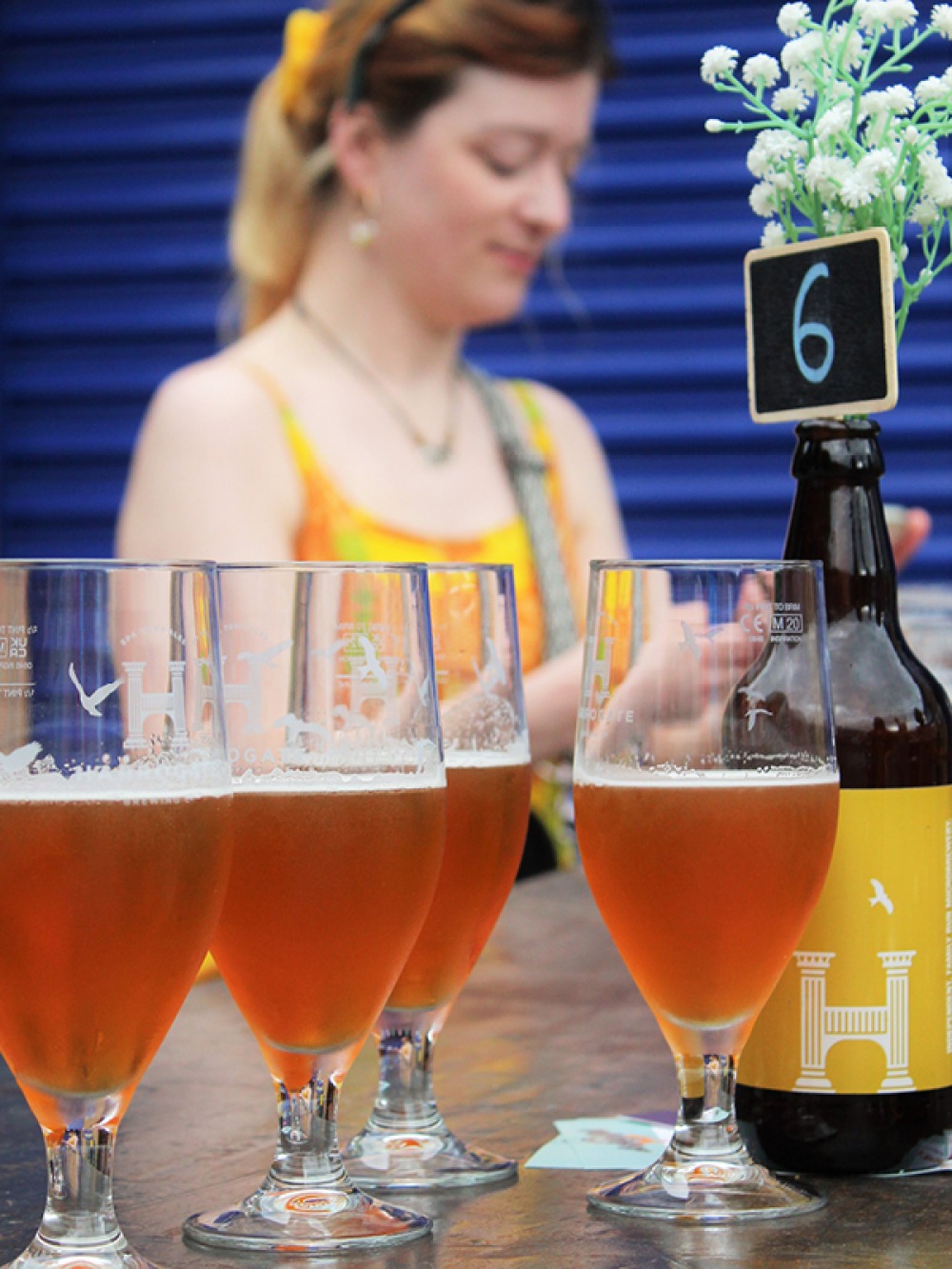 It's true that positive inclusivity brings about positive change in industry, but it's an advantage which could be especially noticeable in the more senior decision making process of beer production. The differences in palate between men and women, the opportunities to explore an untapped and growing market of female beer drinkers, and the shared experience of how female professionals reach out to female consumers that don't drink beer are all crucial to a more well-rounded brewery business.
'There are really exciting opportunities for female brewers, coming up with new recipes and having some amazing creative input into beer. However, this is dependent on making sure women have good career opportunities to rise internally within breweries, making sure they have progression planning and are in the board rooms higher up so they can implement their decision making skills and freely experiment,' Rachel explains. 'There's some really exciting potential there.'
Facilitating cultural change is a marathon, not a sprint. However, Rachel argues that the barriers to women in the industry are two-fold.
'When it comes to barriers for women in beer, there's two sides to it – there's being a female drinker of beer and a woman wanting a career in beer,' Rachel continues. 'On the career side, the representation and marketing of beer still has a long way to go. We have a manifesto that we hope a lot of breweries will sign up to that ensures women are equally represented in things like marketing,' Rachel adds. 'There're lots of breweries that are founded or co-founded by women, but all we ever see are the same male faces – and even if these great breweries are founded by men, what are they doing to make sure that their workplaces are inclusive to women? We need to ask these questions, especially after very serious controversies about toxicity in the workplace,' Rachel continues.
'On the drinking side – so much has changed in beer, but much slower progress has been made in the attitudes some people have around beer. A lot of women may order a wine, not for what's in that glass, but because they're worried they won't be perceived as feminine, which is such a shame,' Rachel says. 'Glassware plays such an important role that's not just about big chunky pint glasses. You can get beautiful teku glasses, schooners, two thirds, one thirds, all sorts. These stereotypes have historically come from marketing representation, which is unsurprising,' Rachel explains.
These issues are rooted in years of quite outdated views but change isn't impossible.
'I've always drunk beer, even back when beer was pretty awful! I love pub culture, but I was always conscious of the stereotype that women drinking pints is "novel"'
'People need to be more celebratory about their female brewers and need to be bolder when talking about their internal structure,' Rachel goes on. 'We need to work on internal culture within breweries, making sure they are a safe place that women feel they belong, are valued and happy. People need to be more mindful of their company image, what it says, and the values they want to promote. It all starts at the top.'
These stereotypes have never stopped Rachel from raising a great glass of Yorkshire craft herself, consistently preaching the good word for God's own beer.
'A pint of Yorkshire cask ale is the best pint of beer you will ever have. It's pretty hard going anywhere on holiday because I'm not sure where I'll get a nice hand pulled ale – it's quite stressful!' Rachel laughs. 'Thankfully you can still get some decent bottles, but you just can't beat a pint of Yorkshire cask. Going to a taproom and drinking a pint of ale right next to where it's been brewed, with a brilliant head – it's the best it can be. You can't beat that.'
Thirsty, hopeful, and ready to get back to celebrating women in beer for the sixth time with Women On Tap, Rachel is ready to share her love of women in beer once again this May.
'The Women On Tap festival is going to have a mix of physical and online events to welcome as many people as possible,' Rachel explains. 'We have a series of creative opportunities and we just can't wait to get back together as a community and celebrate women in beer again.'
If you want to find out more about the Women On Tap festival (4th-8th of May) go to womenontap.co.uk