Fun Things To Do in Yorkshire for a Spectacular Summer
Get your summer holidays off to a cracking start with our list of fun things to do in Yorkshire
From music festivals at Castle Howard to fascinating art exhibitions, we have something for everyone on our fun list for summer. As the school holidays have begun, we've rounded up some ways to keep the whole family entertained at the end of July and throughout August. One things for sure, you don't want to miss out on these fun things to do!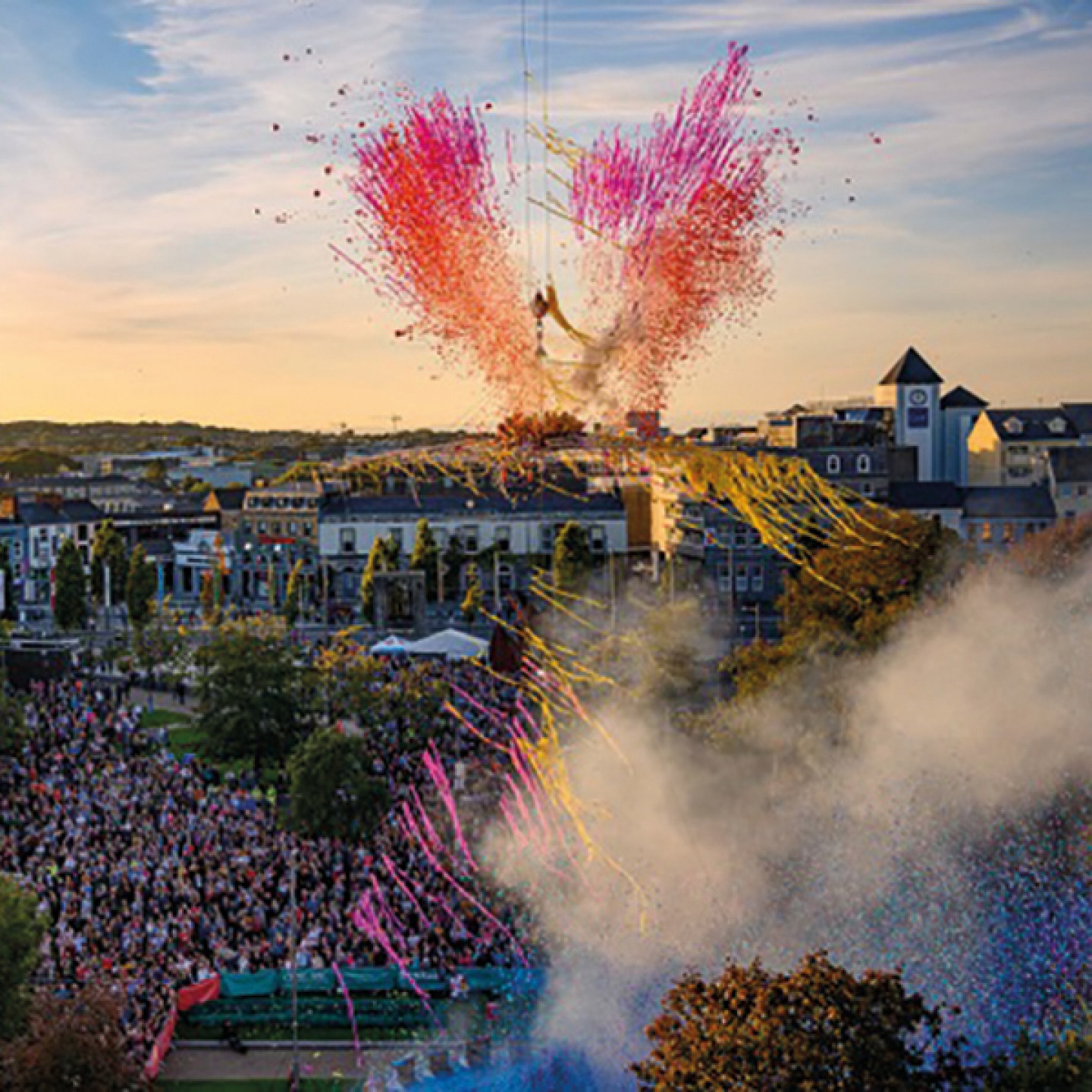 SIRF
4TH–7TH AUGUST
Stockton Town Centre

Block out your diary for four free unmissable days of street theatre, dance, music and outdoor arts as the 35th SIRF returns to Stockton-on-Tees. See Stockton's town centre transformed into a theatrical feast of fun and wonder with hundreds of colourful and exciting performances.
sirf.co.uk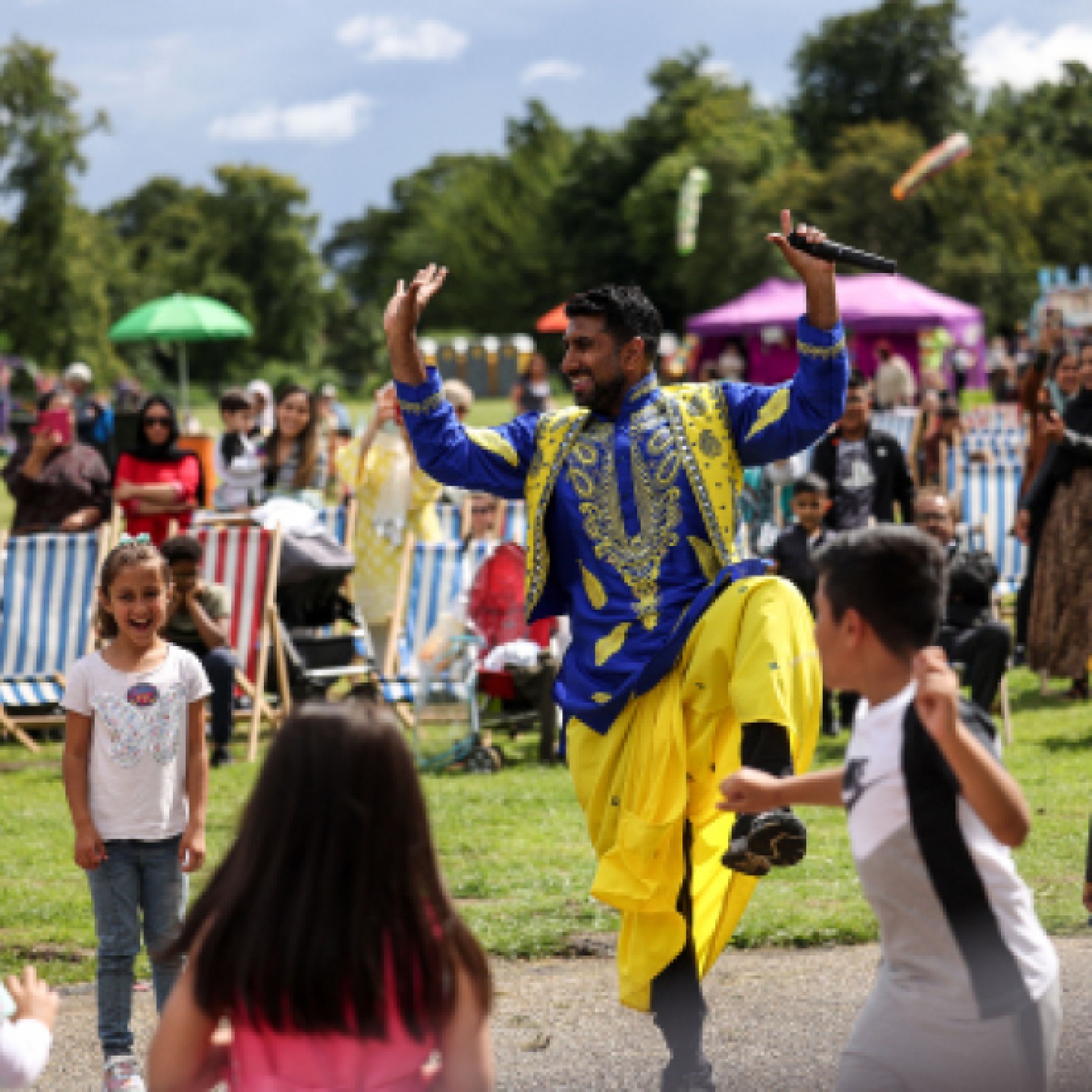 MIDDLESBROUGH MELA
13TH & 14TH AUGUST
Albert Park, Middlesbrough
Back for 2022 and ready to celebrate in style, Middlesbrough Mela will take over Albert Park for a busy weekend of family fun and live entertainment. Hosted by Bobby Friction, get ready for the main stage acts, a funfair, food stalls, workshops, a market bazaar and best of all, it's totally free.
wearemiddlesbrough.com
middlesbroughmela.co.uk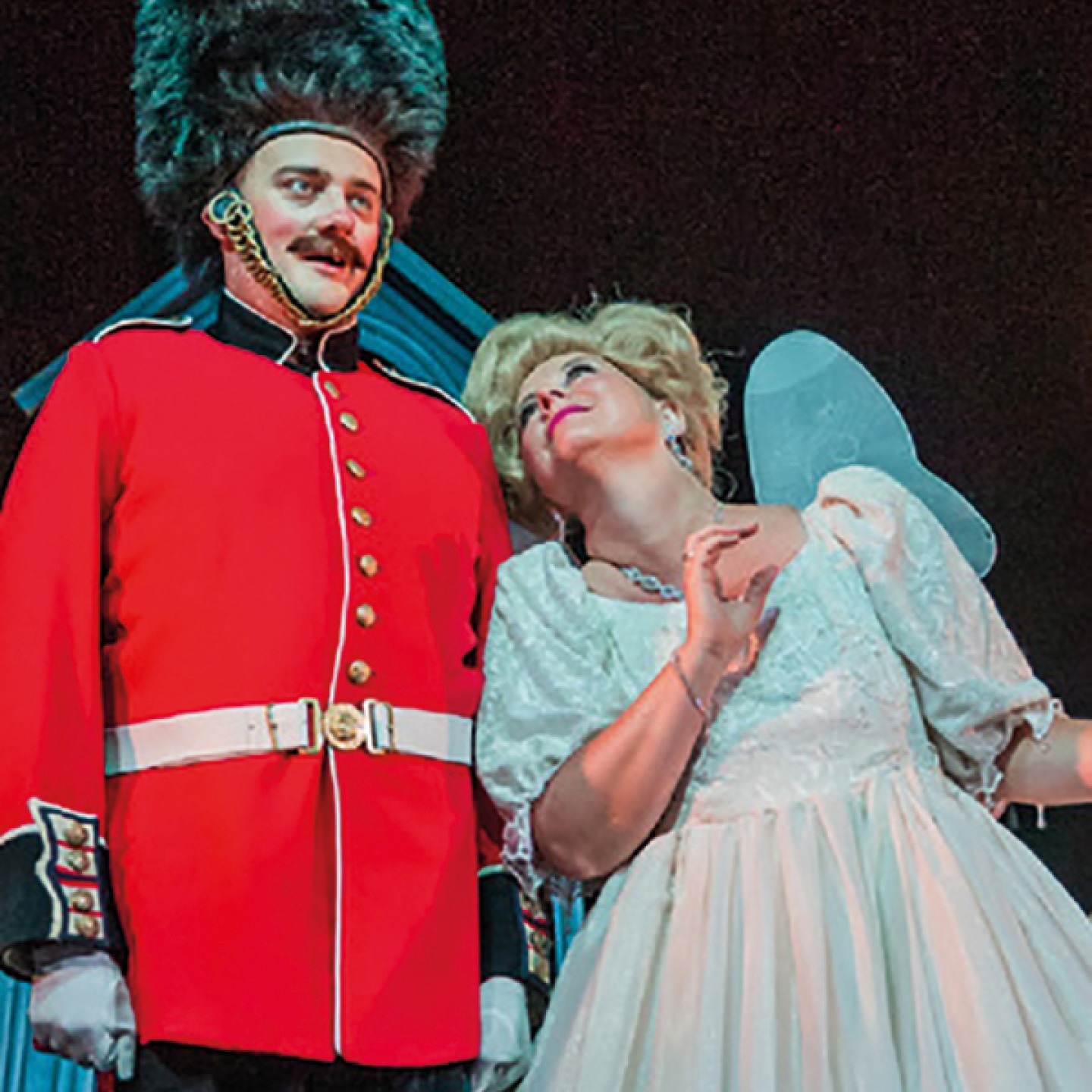 IOLANTHE
13TH, 17TH & 21ST AUGUST
The Royal Hall, Harrogate
The 28th International Gilbert & Sullivan Festival returns and one of their shows is Iolanthe – you won't want to miss it. Iolanthe has been banished from the fairy kingdom for marrying a mortal but the Fairy Queen pardons her. Iolanthe's son Strephon was born half fairy and half-mortal and is madly in love with Phyllis – but everyone wants to marry her! This tangled plot unravels in true Gilbertian fashion, of course.
01422 323252
gsfestivals.org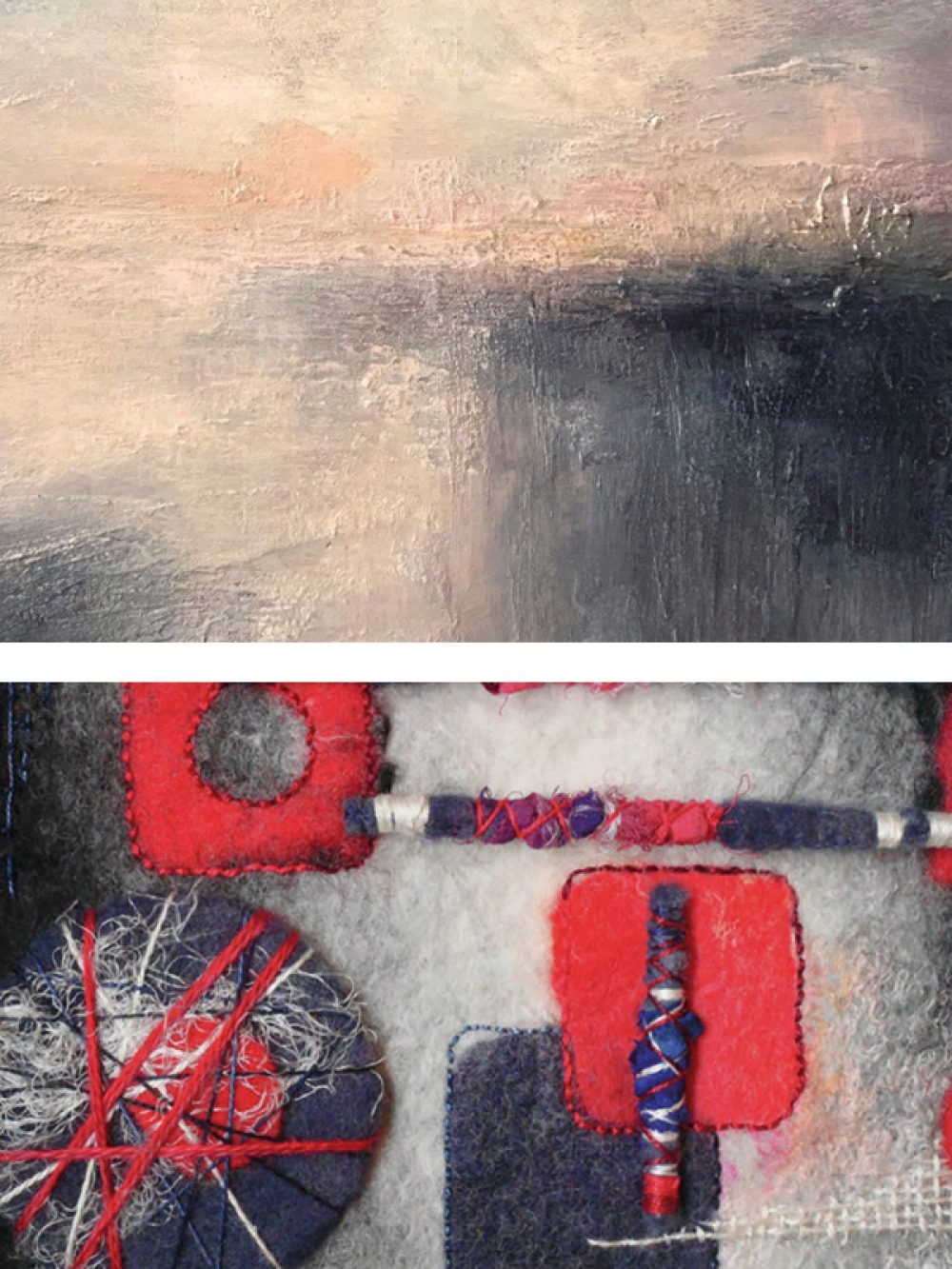 LEEDS FINE ARTISTS SUMMER EXHIBITION
29TH JULY–17TH AUGUST
The Station, Richmond
01748 828259 thestation.co.uk
Leeds Fine Artists was founded in 1874 to promote the work of professional artists across Yorkshire – and they stand strong today, currently with 50 members with various styles and talents. This exhibition offers you the opportunity to browse the range of work produced by LFA artists (all work is on a domestic scale and available for purchase). Landscape and portraiture sit alongside abstract pieces.
FELT, BIND, STITCH
30TH & 31ST JULY
The Hepworth Wakefield
01924 247360 hepworthwakefield.org
Wakefield-based artist Helen Riddle will introduce you to wet-felting and stitched surface decoration. Inspired by the works in the Sheila Hicks exhibition currently on display at The Hepworth Wakefield, you'll combine these techniques with needle-felting, needle-weaving and hand stitching to create your own relief hanging or decorative panel. The following day, you'll work on completing your own design. What will you create?
THREE MEN IN A BOAT
4TH AUGUST
Middlesbrough Town Hall Courtyard
01642 729729
middlesbroughtownhall.co.uk
Prepare to be piloted through this hilarious tale of men behaving badly – on boats. J recounts the story of his boating holiday along the River Thames with his two companions and Montmorency the dog, and it's sure to have you in fits of giggles.
MADE
UNTIL 9TH OCTOBER
Yorkshire Sculpture Park, Wakefield
ysp.org.uk
MADE is Yorkshire Sculpture Park Shop's changing programme of contemporary craft and jewellery, showcasing the work of both established and up-and-coming artists, designers and makers. For summer, that includes Su Trindle, Laura Thomas Jewellery and Brass and Bold.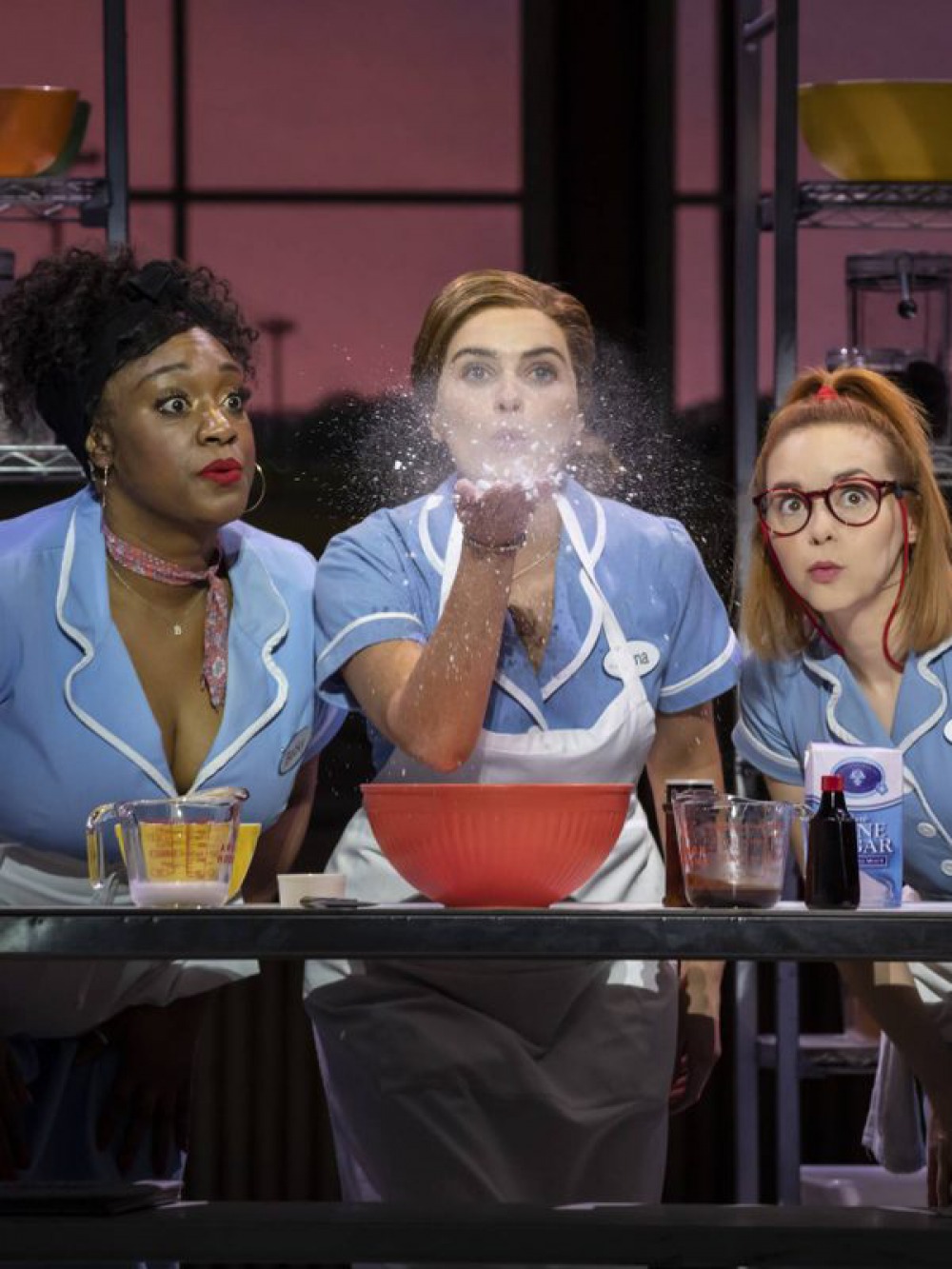 WAITRESS
25TH–30TH JULY
The Alhambra Theatre, Bradford
01274 432000
bradford-theatres.co.uk
From Byker Grove to Emmerdale, Chelsea Halfpenny has switched her TV roles for the West End, and has fallen in love with the world of musicals. This summer she's starring as Jenna in the hit musical comedy Waitress – and it's not to be missed. Read our interview with her here.
THE DONCASTRIAN CHALK CIRCLE
27TH–29TH AUGUST
Cast, Doncaster
01302 303959
castindoncaster.com
Grusha risks everything to rescue an abandoned baby and raise him as her own. When the child's aristocratic mother returns to claim him, a rogue judge devises a unique test to determine their fate. This new version of Brecht's classic The Caucasian Chalk Circle sees the National Theatre join forces with the people of Doncaster as part of its Public Acts programme to create a community musical – it features a cast of more than 100 local performers. Now that's something to be celebrated.
WEST SIDE STORY
FROM 24TH AUGUST
Theatre Royal, Wakefield
01924 211311
theatreroyalwakefield.co.uk
Wakefield Youth Music Theatre are back with a firm favourite – West Side Story. The musical first opened at the Winter Garden Theatre on Broadway in September 1957 to rave reviews – and has delighted audiences ever since. Set in 50s New York, this new production features dazzling costumes and the stars of tomorrow.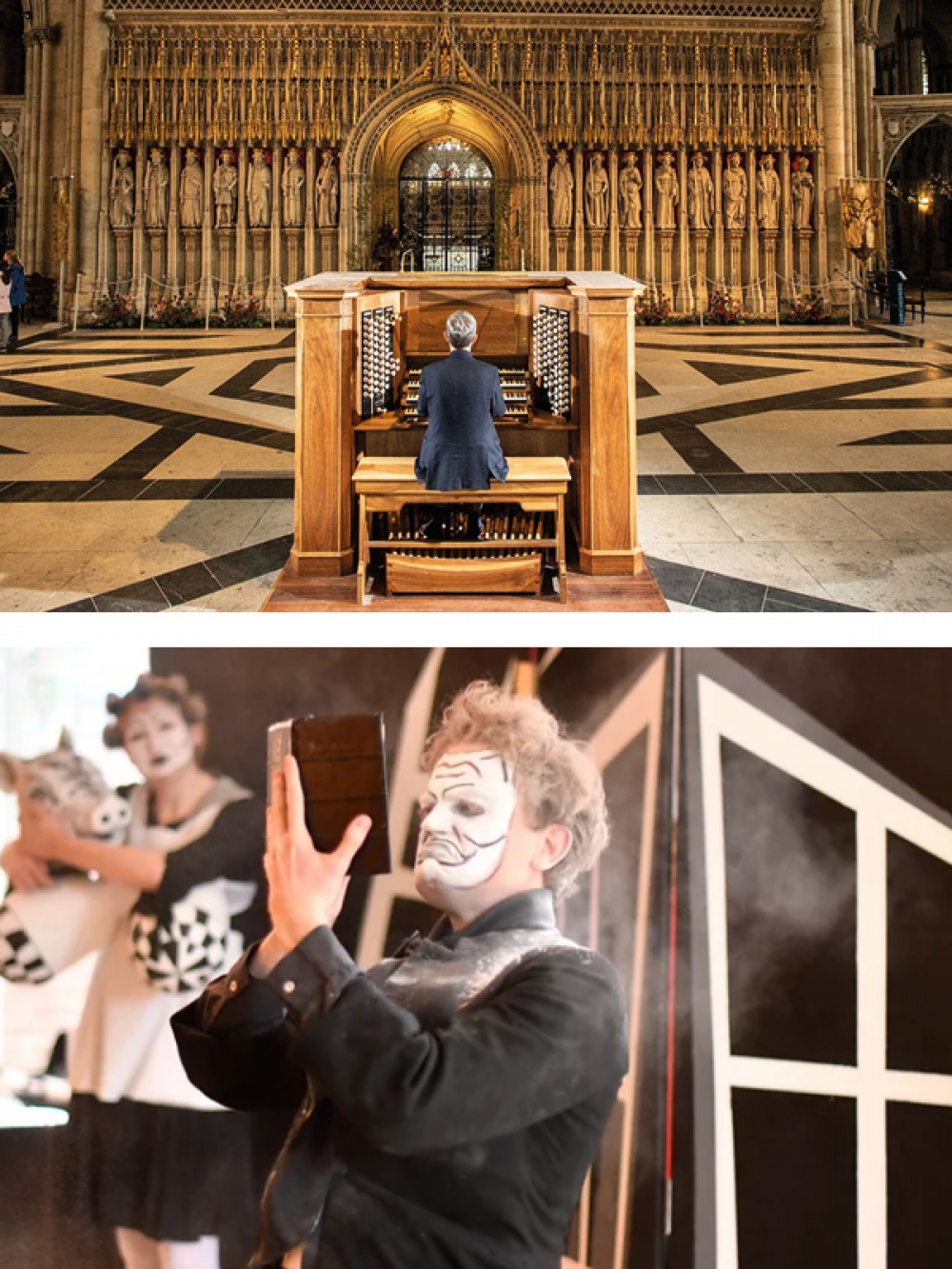 CALENDAR GIRLS THE MUSICAL
27TH–30TH JULY
The Victoria Theatre, Halifax
01422 351158
victoriatheatre.co.uk
So returns the much-loved story of the ordinary women in a small Yorkshire Women's Institute who do an extraordinary thing. The true story of the Calendar Girls launched a global phenomenon and this musical (with songs by Take That's Gary Barlow) is showing no sign of stopping.
THE GRAND ORGAN RETURNS – THE INAUGURAL RECITAL SERIES
THURSDAYS FROM 21ST JULY–18TH AUGUST
York Minster
01904 557200
yorkminster.org
Experience York Minster's Grand Organ as never before during a series of recitals to celebrate the instrument's return following its £2million, once-in-a-century refurbishment. Join internationally renowned visiting organists Nathan Laube, David Briggs and Margaret Phillips and York Minster's own acclaimed musicians Robert Sharpe and Benjamin Morris for five evenings of beautiful organ music in the awe-inspiring setting of the cathedral's Nave.
CHRISTINA AGUILERA
2ND AUGUST
Scarborough Open Air Theatre
scarboroughopenairtheatre.com
With a voice like no other, Christina's sound is unmistakable – and this is likely one of very few chances you'll get to see her locally, so don't miss out.
LEEDS OPERA FESTIVAL
FROM 19TH AUGUST
Leeds School of Arts
northernoperagroup.co.uk
Northern Opera Group have announced plans for this year's Leeds Opera Festival – and you won't want to miss out! With the theme of 'power', the headline is Handel's 'Silla' – the story of the Roman Emperor Lucio Silla. There's also a free audio guide to works from the Leeds Art Gallery collection that reflect the festival's theme. Plus, don't miss your chance to meet creatives from the city who will be discussing ways to make new work in a more sustainable way.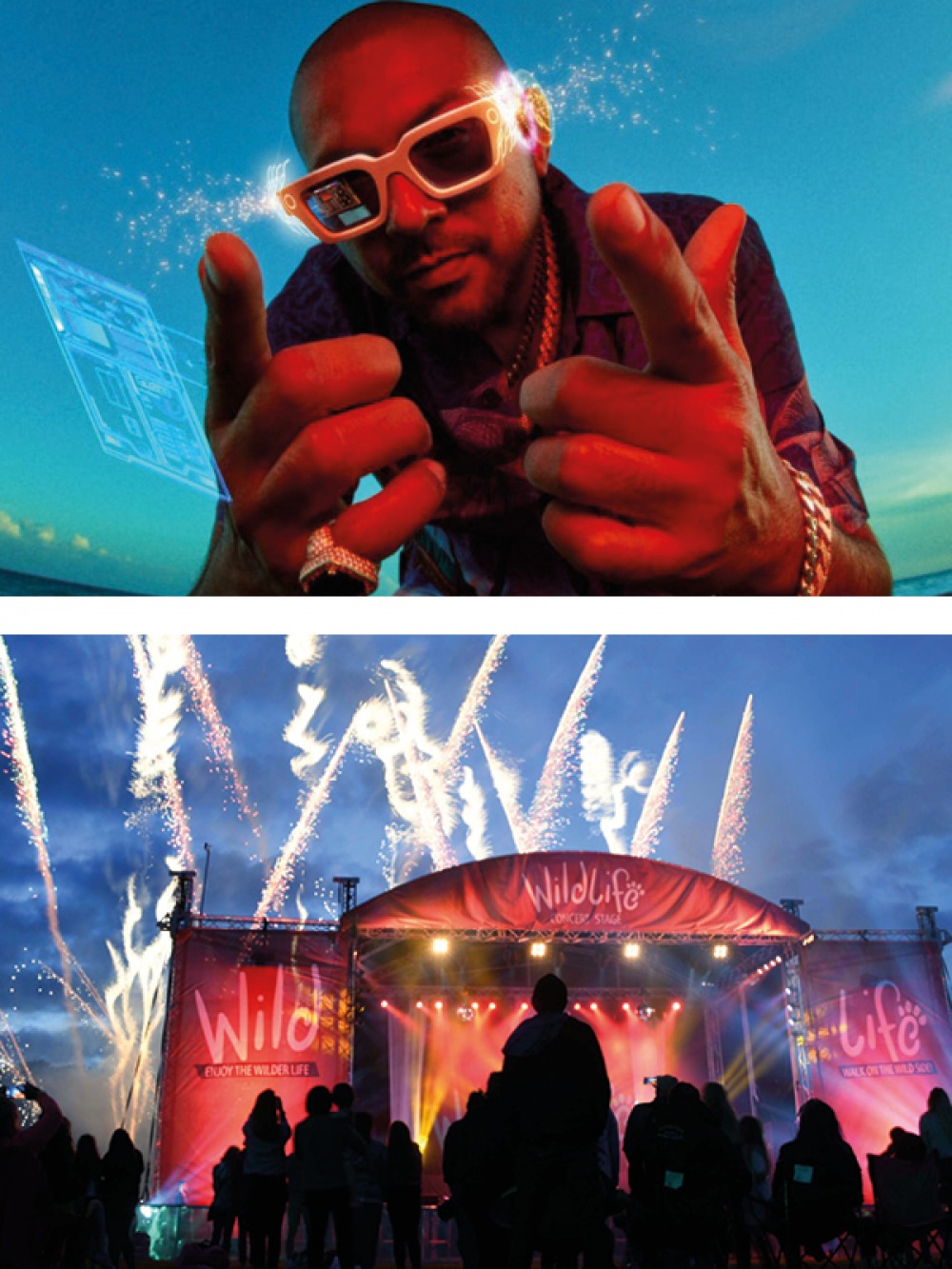 SEAN PAUL
24TH AUGUST
First Direct Arena, Leeds
firstdirectarena.com
Multi award-winning and global chart-topping Sean Paul is bringing a 'Scorcha' of a show to Leeds this summer. Get your dancing shoes on.
STEPS LIVE
27TH AUGUST
Yorkshire Wildlife Park
01302 535057
yorkshirewildlifepark.com
Yorkshire Wildlife Park are taking their Safari Nights to a whole new level, booking pop legends Steps to play in the park for their 25th anniversary tour. Claire, Faye, H, Lee and Lisa will take to a unique stage for this special summer show.
JUDY COLLINS
28TH AUGUST
Cottingham Civic Hall
01482 844599
cottinghamcivichall.com
Now, in her sixth decade as a singer and songwriter, Judy Collins released her 29th studio album, Spellbound, on 18th February – and proved she's still got it. So why wouldn't you get tickets to see her on your doorstep?
WE WILL ROCK YOU
FROM 29TH AUGUST
Sheffield City Hall
sheffieldcityhall.co.uk
Since 2002 more than 16 million people (across 19 countries) have fallen in love with this show. With 24 of Queen's biggest hits and Ben Elton's hilarious futuristic comedy writing combined, this global phenomenon is a touring musical you won't want to miss out on.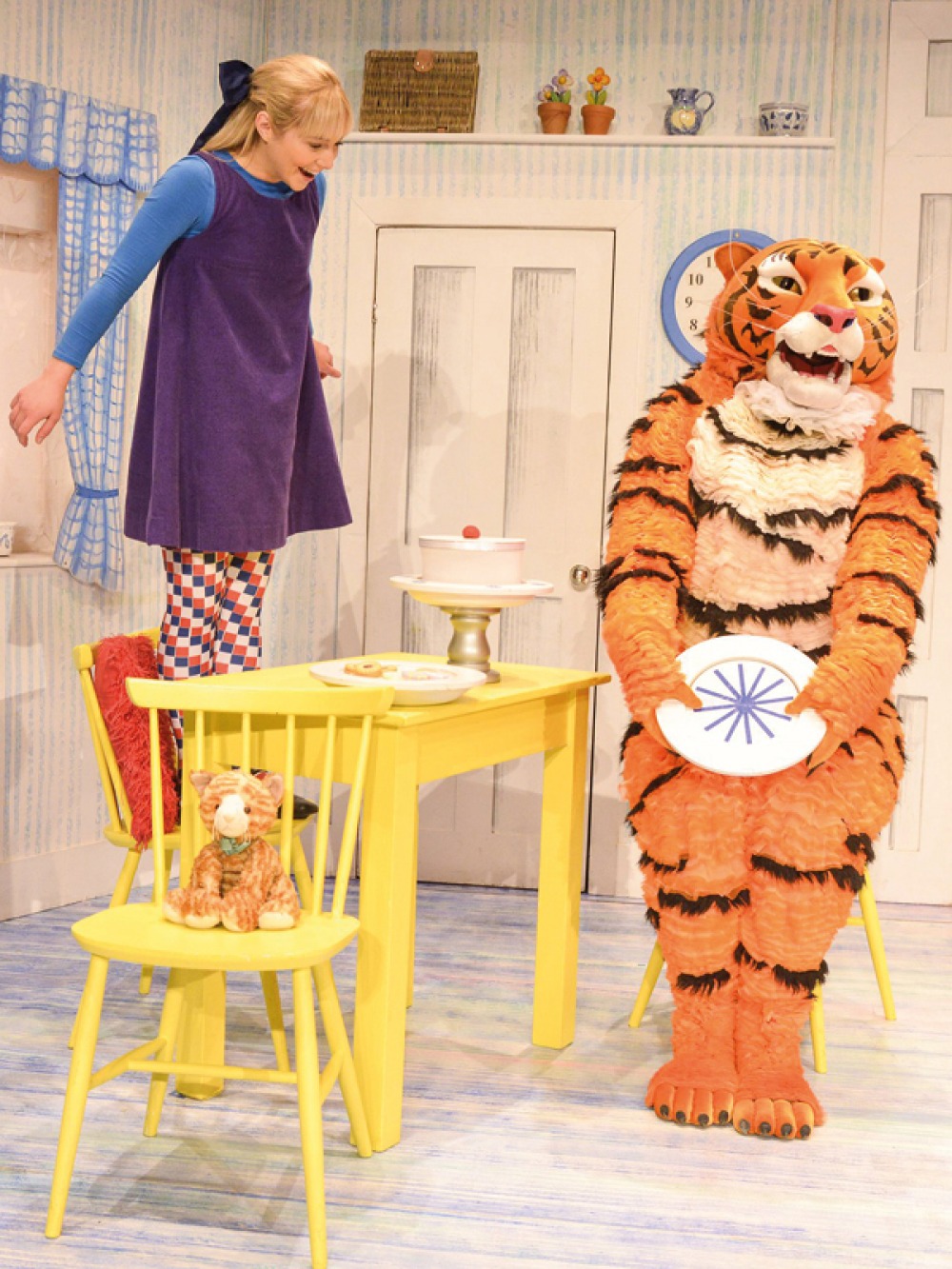 THE TIGER WHO CAME TO TEA
25TH–27TH JULY
Grand Opera House York
atgtickets.com
The doorbell rings just as Sophie and her mum are sitting down to tea. Who could it possibly be? A tea-guzzling tiger, obviously. Following a smash-hit West End run, you won't want to miss this delightful family show, adapted for stage from the classic tale you know and love by Judith Kerr.
THE WHISPERING JUNGLE
26TH & 27TH JULY
Goober Studio, Hull Truck Theatre
hulltruck.co.uk
The Turtle, the Monkey, and the Bird have all lost their home thanks to the men in big, bright, yellow jackets who chopped down all the trees. How will the animals cope on their own? And what can humans do to make the world better for them? Concrete Youth's new multi-sensory theatre production brings together ASMR, sensory play and sensory puppets in an immersive production for young audiences with profound and multiple learning disabilities. You're invited to help the animals of the rainforest rebuild their home.
THE COPPERGATE WOMAN
30TH JULY–6TH AUGUST
York Theatre Royal
jorvikvikingfestival.co.uk
Discovered in a shallow pit by the river, the remains of the Coppergate Woman are displayed in a glass cage in the JORVIK Viking Centre for all to see. But when no one's looking, she rises again. She is a Valkyrie, a servant of Odin, ready to guide lost souls to the halls of Valhalla. Weaving Viking legends with the stories of modern-day York, this new play is sure to be spectacular.
AUGUST LIVING HISTORY WEEKEND
27TH & 28TH AUGUST
Eden Camp, Malton
01653 697777
edencamp.co.uk
Displays, talks and activities await at Eden Camp this summer as the museum comes alive with re-enactors on every corner. You can chat with the medics, try your hand at ration recipes and even explore the escape hatch of the Sherman tank. There'll be live music in the engine shed to dance to too – why not go all-out and get dressed up in military period clothing?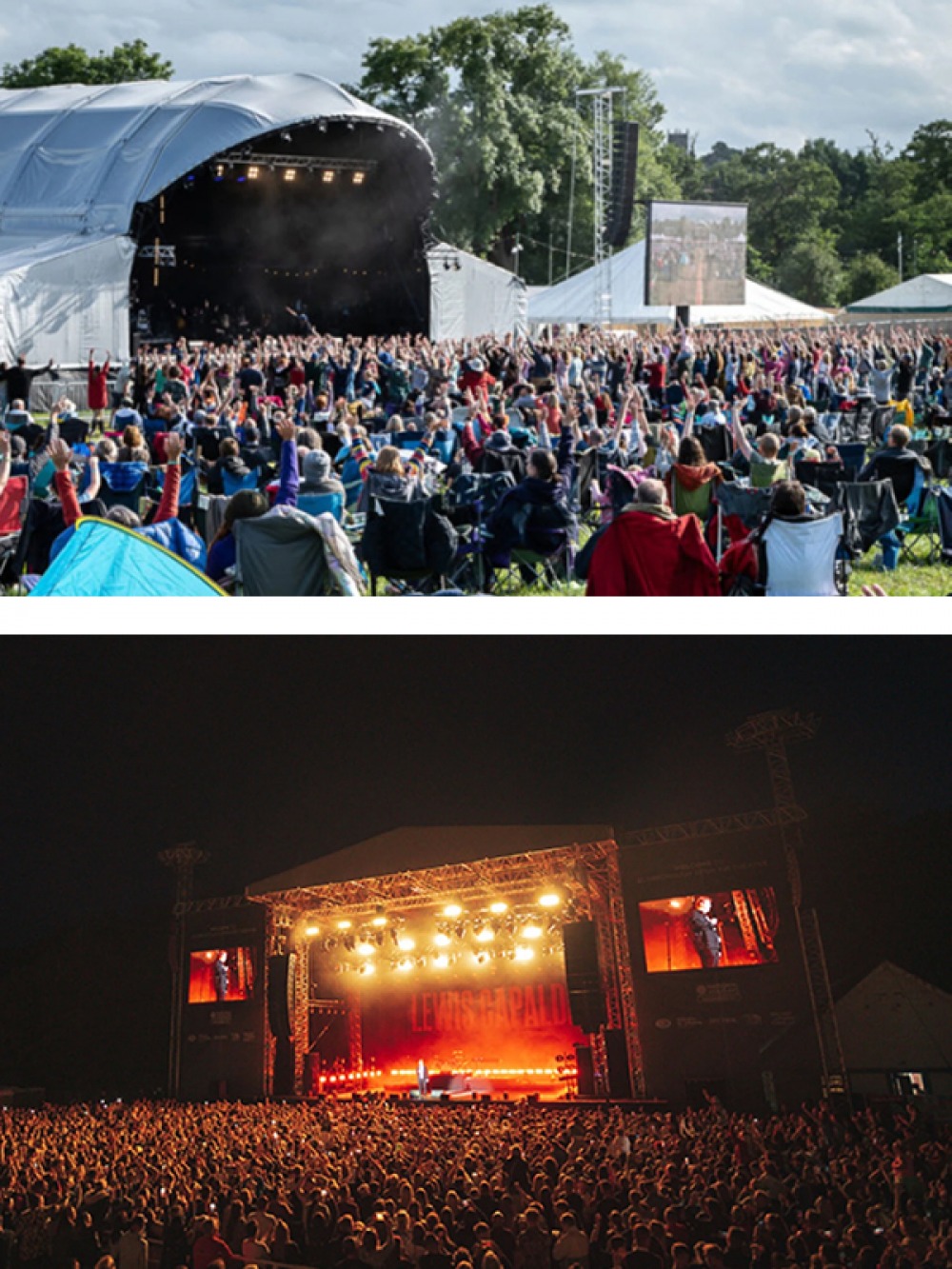 DEER SHED FESTIVAL
29TH–31ST JULY
Baldersby Park, Topcliffe
deershedfestival.com
This festival is packed full of fun for summer. Over three days you'll see the best music, comedy, theatre, science and sport within beautiful North Yorkshire parkland. Our highlights? Rotherham-born singer Rebecca Lucy Taylor aka Self Esteem, queen of comedy Shaparak Khorsandi and a laser maze! Treat yourself to a touch of luxury and stay in a tipi or yurt for the weekend.
UNDERNEATH THE STARS FESTIVAL
29TH–31ST JULY
Cinderhill Farm, Barnsley
underneaththestarsfest.co.uk
From emerging talent to your favourites in folk, indie, Americana, ska, soul, world music and the arts, you can see them all at this summer festival. They include Kate Rusby, Lanterns on the Lake and Billie Marten; and don't miss An Audience with Adrian Edmondson (TV royalty in our opinion).
THE GUNPOWDER PLOT
2ND AUGUST
Middleton Lodge, Richmond
middletonlodge.co.uk
The Three Inch Fools are taking on another English tale – this time, it's The Gunpowder Plot. Using musical instruments, they're sure to make the show their own and have you laughing throughout. Don't forget your blankets and chairs; the lawn and house bar will be open from 6pm. Why not make a night of it? Book to stay in one of the gorgeous bedrooms here.
LEWIS CAPALDI
11TH AUGUST
Scarborough Open Air Theatre
scarboroughopenairtheatre.com
Lewis Capaldi rose to fame (in what felt like) overnight – and his hilarious antics on social media brought joy to us all. After a break, he's back and we can't wait to see him take to the outdoor stage in Scarborough. Lewis' debut album, Divinely Uninspired to a Hellish Extent – which includes the hits as Before You Go, Grace, Hollywood and Bruises – was the top-selling album of 2019, and he'll be performing all the hits.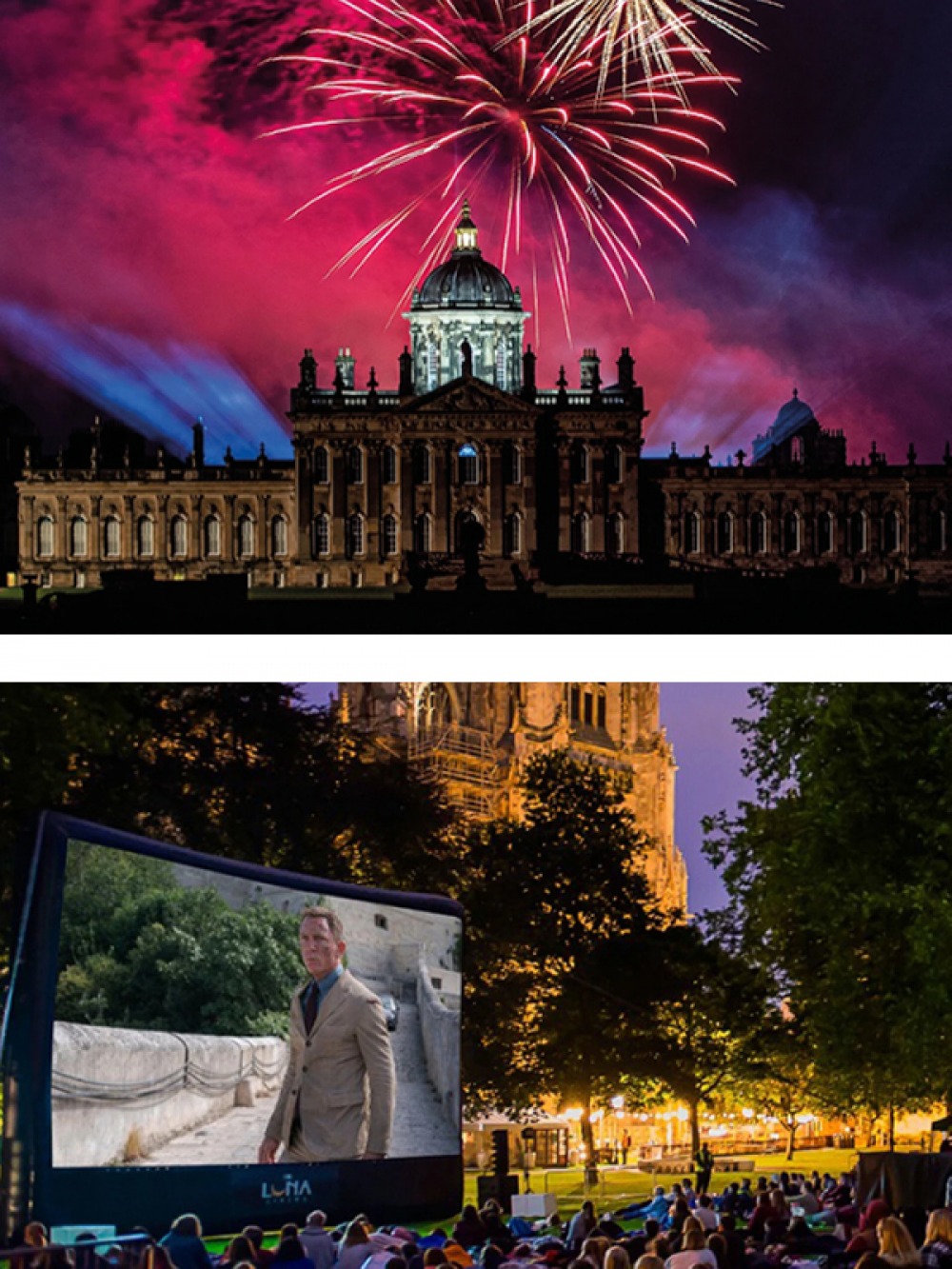 AWFUL AUNTIE
12TH AUGUST
Raby Castle, Staindrop
raby.co.uk
In this adaptation of David Walliams' tale, the new playground at the Saxby Hall Orphanage is finally complete. It was founded by Stella Saxby, whose parents were killed in a car crash in 1933, leaving her with her 'Awful Auntie'. Aunt Alberta tried everything she could to get Stella to sign over the deed to Saxby Hall – but Stella was having none of that, and saved the hall to turn it into an orphanage. Join Raby for a spectacular open-air adaptation.
CASTLE HOWARD PROMS
20TH AUGUST
Castle Howard, York
castlehoward.co.uk
Within the magnificent gardens of Castle Howard, this spectacular classical concert promises to be a night to remember – and the whole family is invited. Guest soloists Wynne Evans and Marisha Wallace will be joined on stage by the London Gala Orchestra conducted by Stephen Bell, and you won't want to miss the spitfire flyover, stunning lasers and spectacular firework finale.
NO TIME TO DIE
30TH AUGUST
York Minster
thelunacinema.com
The UK's leading open-air cinema is returning to York Minster's Dean's Park with a line-up of all the latest blockbusters and feel-good favourites. We've got our eye on the No Time To Die screening. With food and drink, VIP sofas, two-seater deckchairs and an impressive backdrop, this al fresco cinema just might be the highlight of your summer.