How Holistic Therapy Can Help Take Back Control of Your Life
This November, two North East therapists will join forces to bring an all-new wellness retreat to Slaley Hall
We caught up with Kate Chartres and Jude Willson to find out about their own inspirational stories, and how holistic therapy has helped them take back control of their lives.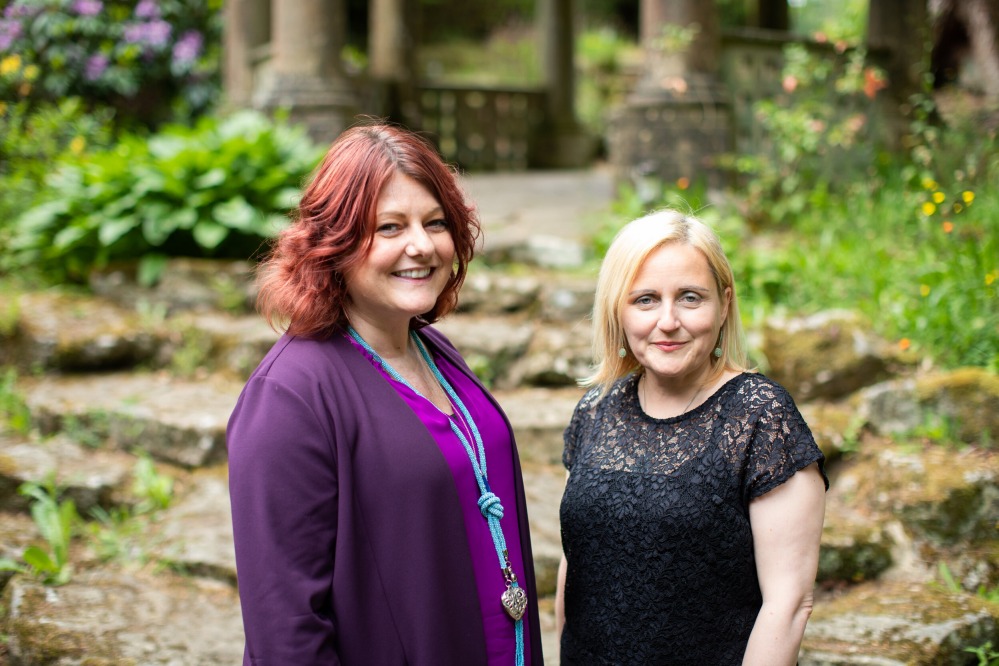 Kate Chartres and Jude Willson first crossed paths around 10 years ago – both specialising in nursing and mental health practices. After branching out into holistic therapy, both Kate and Jude now own private holistic therapy practices based in Whitley Bay, alongside their work providing mental health input to Newcastle hospitals. But personal life events have drawn the pair closer over the past year, inspiring growth not only in their professional practices, but in friendship too.
Despite qualifying as a nurse 25 years ago, Kate has dedicated the past 15 years of her career to additional training in various therapies, including hypnotherapy, neurolinguistic programming and Emotional Freedom Techniques. Taking on her own private practice three years ago, Kate began implementing these therapies on patients with a variety of health issues. After being diagnosed with breast cancer in 2019, Kate developed a greater understanding for the need for healing therapies. 'The experience made me realise that I needed to slow down and look after myself better – so instead of dwelling, I thought maybe this could be an extremely positive thing for me and my life,' Kate says.
After undergoing a lengthy diagnosis process, including numerous biopsies, mammograms and scans, Kate eventually discovered that her breast cancer had been found in 32 out of 40 lymph nodes in the armpit. In the face of her diagnosis, she remained positive, and began using the healing and recovery practices she carried out on her patients to aid in her own journey. 'Because of my line of work, I had an understanding of what would benefit me at this stage – but using these practices on yourself is a different story. I did manage to prepare my body for the surgery and chemotherapy I had to go through, actively making self-hypnosis recordings for myself, not only to prepare for the surgery, but also for my recovery. As a result of these practices, and with help from Jude, I did heal super fast.'
Jude Willson of Ishi Holisitc Therapies had worked with Kate, and on hearing about her diagnosis Jude offered up her own services to aid Kate's recovery. Jude's therapeutic practices such as Reiki and hypnosis complemented Kate's healing during her cancer journey. 'I'd worked with Kate in the past and put her on a pedestal for a long time,' Jude says. 'So when I heard about her diagnosis, I reached out to her – and throughout her treatment we grew closer and closer, going on walks and building a strong bond.'
'If we do too much, it takes its toll on the body and we need to look after ourselves. These practises can even aid in the prevention of other health problems, which is an extremely positive, life-long benefit'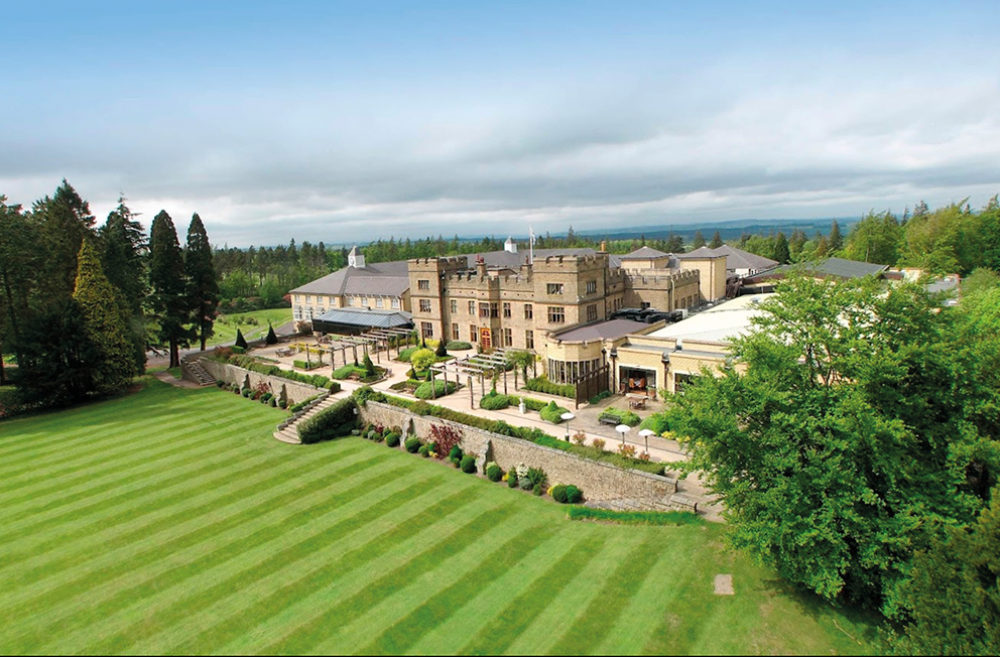 Jude herself was diagnosed with MS in 2016 – but much like Kate, her therapeutic practices have aided healing in her own health journey, meaning Jude is relatively symptom free. 'Holistic therapy has without a doubt enabled me to carry on with my MS without any symptoms. We spent about a year figuring out my diagnosis, and during that time I recognised a lot of stress in my body. That's where holistic therapy really comes into play.'
Both Kate and Jude emphasise the relief that such therapy offers, not only to individuals living with health struggles, but also to people looking for balance in their lives. In November, the pair are set to host a two-day health and wellness retreat at Slaley Hall, giving attendees the chance to take control of their health, find balance in their lives, and move towards their goals. But the retreat is not limited to people struggling with their health. 'The retreat will certainly help people like ourselves who may be dealing with health issues, but it will also benefit people who recognise stress in their bodies and need the break to heal and have some therapy,' Jude says.
Kate also reiterates the positive impact that the retreat offers, emphasising the role stress plays in our everyday lives, and how it largely goes unrecognised. 'Some of the stuff that we'll be delivering on the retreat will allow people to plan their lives and develop some healthy habits, aiding them to deal with difficult situations,' Kate says. 'We all have stress, and the impact of stress on the body is so vast. There's also a whole group of people who have long Covid that would really benefit from the retreat too.'
The retreat will take place from 17th–19th November, with a two-night-stay and access to Slaley Hall's luxury spa facilities. Over the course of the two-day retreat, attendees will take part in non-disclosure group therapy practices, including EMDR, hypnosis sessions, breakout coaching and yoga. Having dreamt of organising a retreat for many years now, Kate is looking forward to hosting the retreat alongside Jude, with the pair joining forces to offer up their exceptional expertise. 'I've always wanted to organise a retreat,' Kate says. 'So I asked Jude if she wanted to join me, as I knew her skills would complement my own – we balance each other out perfectly. We visited Slaley Hall and decided it was the ideal location.
'The retreat is all about training and educating people to pace themselves – it's all so useful, even for those who are healthy. If we do too much, it takes its toll on the body and we need to look after ourselves. These practises can even aid in the prevention of other health problems, which is an extremely positive, life-long benefit.'
Kate and Jude are giving away a place on their two-day Health and Wellness Retreat in November to someone who feels they could really benefit from the help and the break. To be in with the chance of winning this incredible prize worth £850, head over to katechartres.com/contact and fill out the form, answering the following questions:
- Why do you feel you need this?
- What difference will attending make to you?
- What changes would you like to make to your health and wellbeing?
Kate and Jude will then select a winner from the entries.
To find out more information about the retreat visit katechartres.com/workshops-and-events